You didn't think that was the end of the story...did you? DESCENDANTS 3 finally has a premier date and it's sooner than you think!
DESCENDANTS 3 Premier Date
A month after the release of the DESCENDANTS 3 music video and 2 months after the release of the mystery trailer, we finally have a premier date for DESCENDANTS 3. And of course the famous villains, Mal, Evie, Carlos and Jay (also known as the villain kids or VKs) -- return to the Isle of the Lost to recruit a new batch of villainous offspring to join them at Auradon Prep. The All-Star Cast Returns in the Exciting Third Installment of the Descendants Series!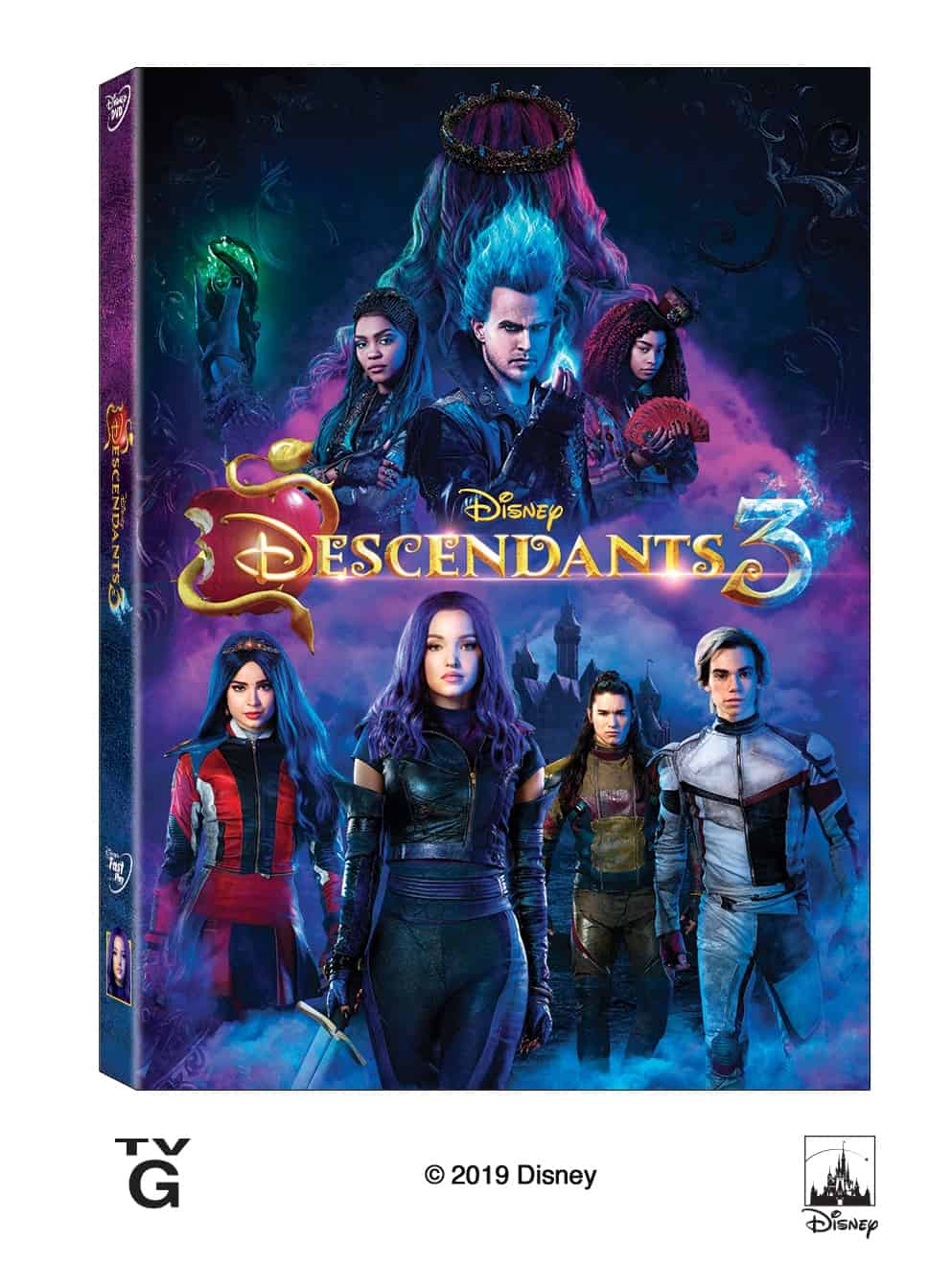 This of course will be their most epic battle yet and I can't wait for the DVD to arrive. The DVD is always awesome because it includes extras like:
Blooper Reel
Deleted Scenes
Under The Sea: A Descendants Short Story
Will Mal permanently close the barrier? Will Uma and Hades will wreak vengeance on the kingdom? Can Mal and the VKs save the people of Auradon from the dark force that threatens them?
I guess we will have to wait and see when it arrives on Disney DVD on August 6th!
For now you can watch the mystery trailer that was released in April.