You want to get rid of it but you aren't sure where to start. You must be keeping all of these things for a reason. Where do you begin to live clutter free?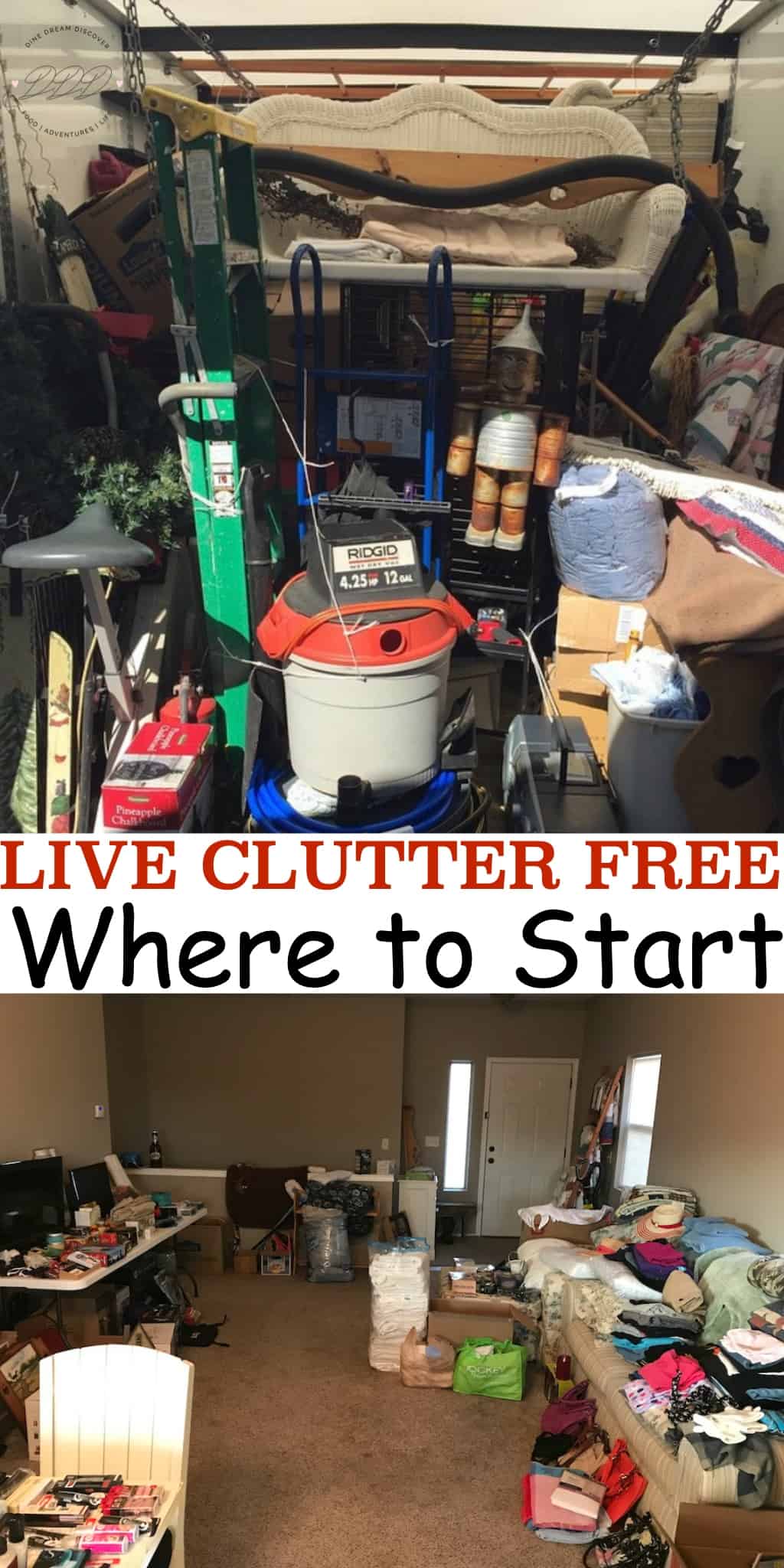 Live Clutter Free
You've put it off as long as you can, now it's time to clean the house again. The problem is that your home isn't actually dirty, or dusty. It's full of clutter. You want to get rid of it but you aren't sure where to start. All you know is that you must be keeping all of these things even if you never use them for a reason. If you could just figure out that reason. Where do you begin?
Start by setting aside a day to get rid of the clutter in your home. It took time for the things in your home to accumulate, it didn't happen over night. It's going to take you time to sort them out. You're going to need some boxes to get started. You have to have somewhere to separate the items that you're going through. There will be three piles. A pile to keep, get rid of and a pile to recycle. You're going to need storage solutions too. The first time we moved, we had two Pods. Once we decided to Full Time rv, we sold a ton of stuff, but still had enough to fill up one Pod.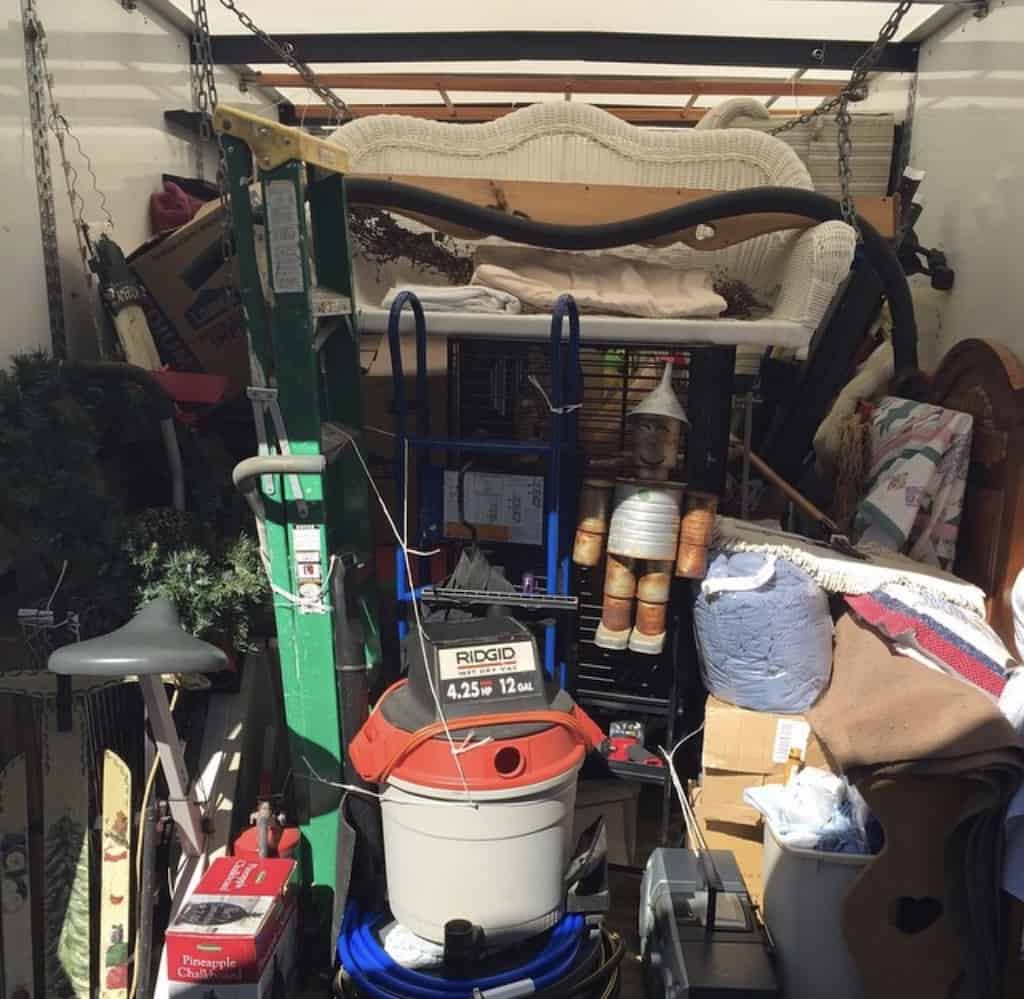 What to do with Sentimental Items
There are also things that have sentimental value that I wasn't able to part with just yet. Things like old photos, my mom and dad's china cabinet, my farmhouse kitchen and chairs. However, I have a word of advice if you are planning to full time RV….get rid of the stuff now before you go full time of be able to take it with you.
After two years of full timing, we still have a 10 x 20 storage unit. We decided last year to pull the items out of the Pod and into a regular storage unit because it was cheaper. The problem is that we aren't there long enough to sell the stuff. We are planning on condensing the unit on our next trip there. Because in the end, why are we paying to store the stuff for two years or longer? When it probably would have been cheaper to sell or give it away and purchase it again if and when we decide to live in a sticks and a bricks home once again.
Where to Start
The first thing you have to do is pick a starting point and work your way through the house. One room at a time will help you to remained focused on the task at hand. When you figure out what you are taking to the recycling center you should do that first. When you start by getting rid of the recyclables you give yourself more room to sort the items that you have left. The things that you can't recycle you can sell or donate to charity. I like to sell on Facebook Marketplace. I've had great luck on there.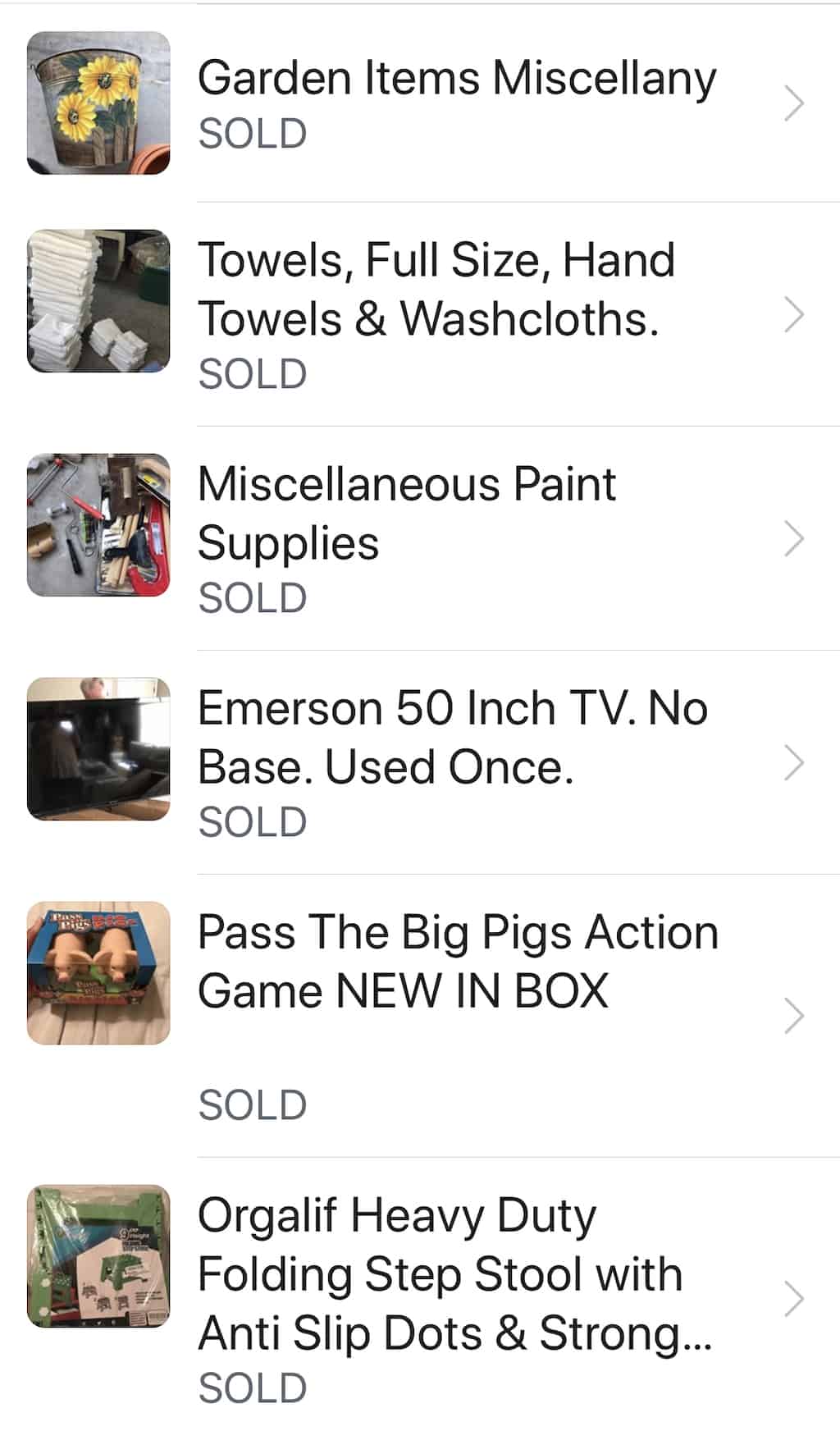 Yard Sale
Setting aside the things that you aren't keeping somewhere that you can put prices on them and hold a yard sale will help to keep them out of your mind while you work. The things that don't sell should be taken and donated as soon as you finish the sale. Once you have only the things you intend to keep left it's time to organize the clutter so that you aren't left with the same problem you started with.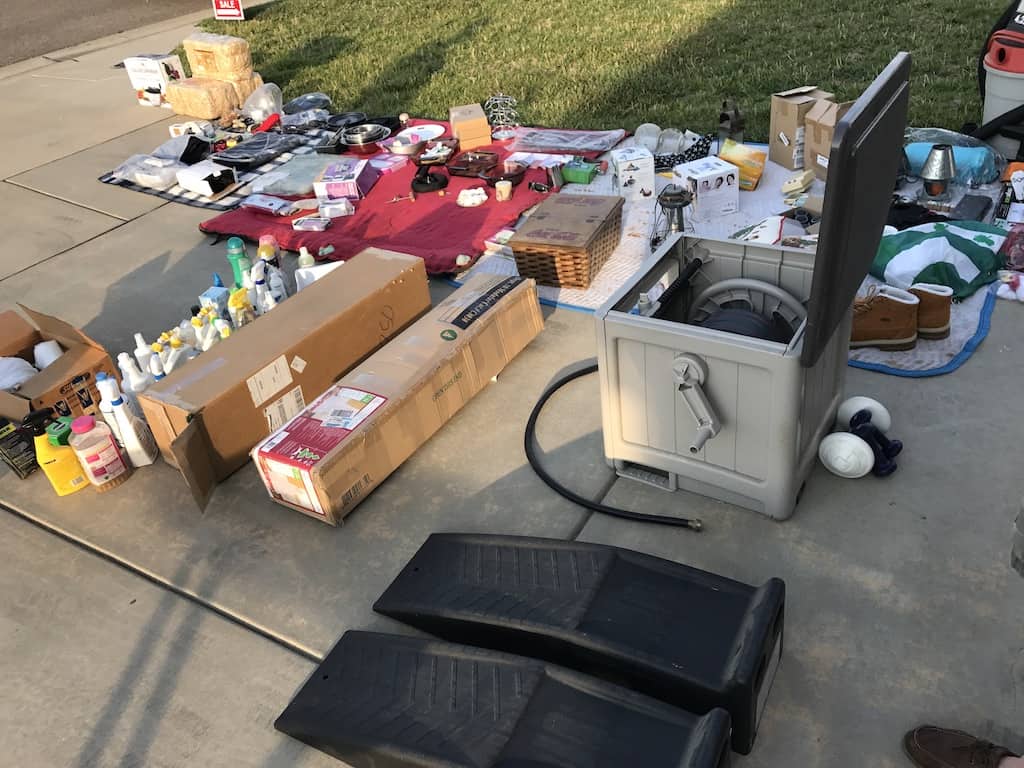 Identify storage areas that are often overlooked such as the backs of doors and under the bed will help to get you started. If you have a bench seat somewhere in the home with open space underneath it you can put up a curtain and use it for storage space. Adding shelving and purchasing storage containers designed for the space that you intend to use will help to rid you of clutter by making it easier to put your hands on the items you're looking for. You simply have to set aside a time when you won't be interrupted so that you can finish the task at hand.
Be sure to check out our other clutter free posts in this series. You can find them below.
Related Posts