Arc-Chill Cooling Blanket for Hot Sleepers whisks away moisture to keep you cool through the night and wake up refreshed.
Sleep Better and Wake Up Refreshed with a Cooling Blanket
Are you a hot sleeper? Are you normally warm all the time? Then this is for you!
As someone who has tried multiple items such as mattresses to keep cool, I still needed something more.
You are probably thinking why would someone need a cooling blanket now?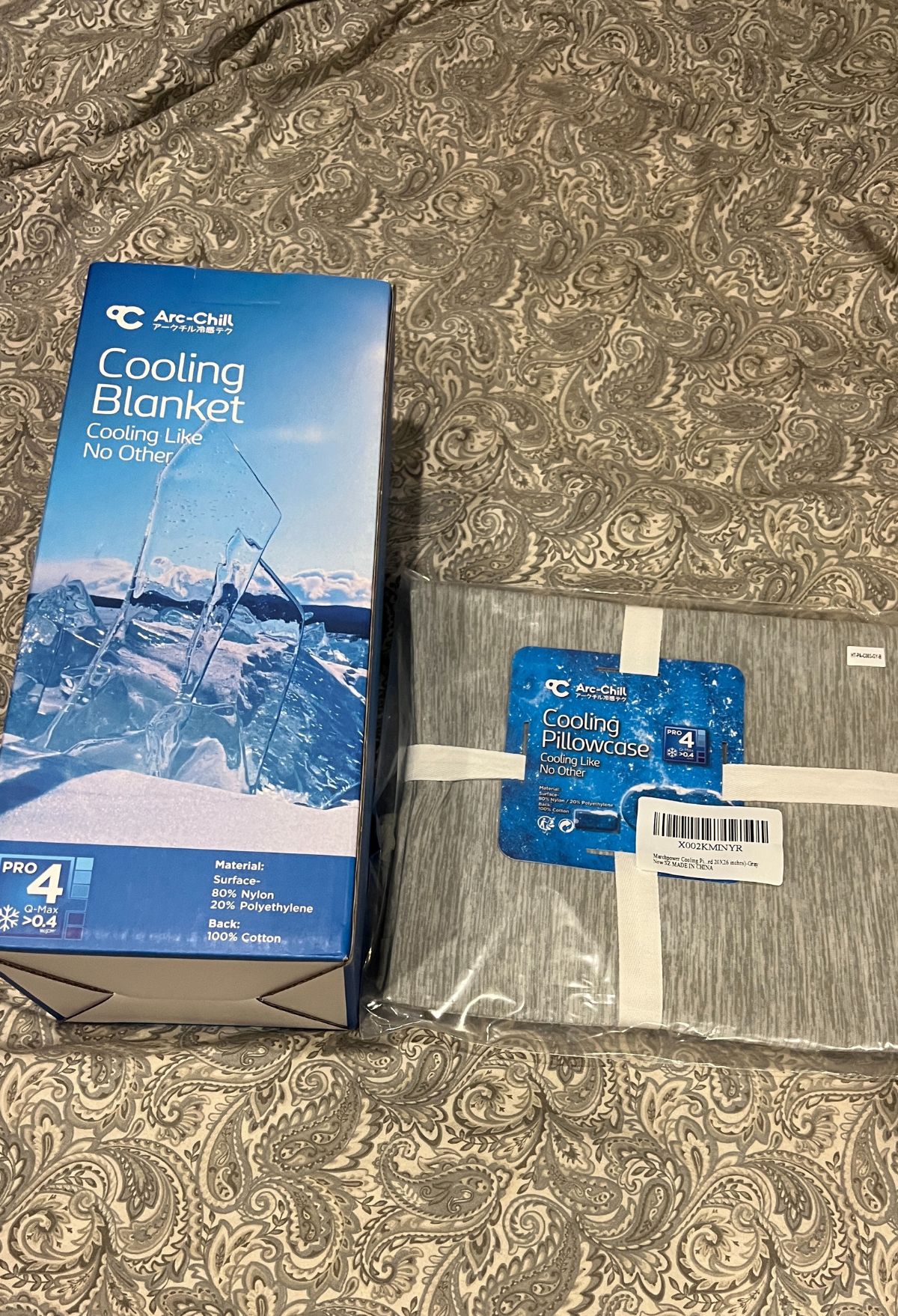 We live in Florida and our lows at night are 70 degrees. So yes, we need a lightweight blanket to keep up cool pretty much year round.
My husband always complains that our RV and house feel like a meat locker because I keep it so cold.
But hey, I can't help it that I'm hot blooded, lol.
Since I am always warm during the day, it gets even worse at night.
There is a thin comforter on our bed because no one sleeps without a blanket of any kind.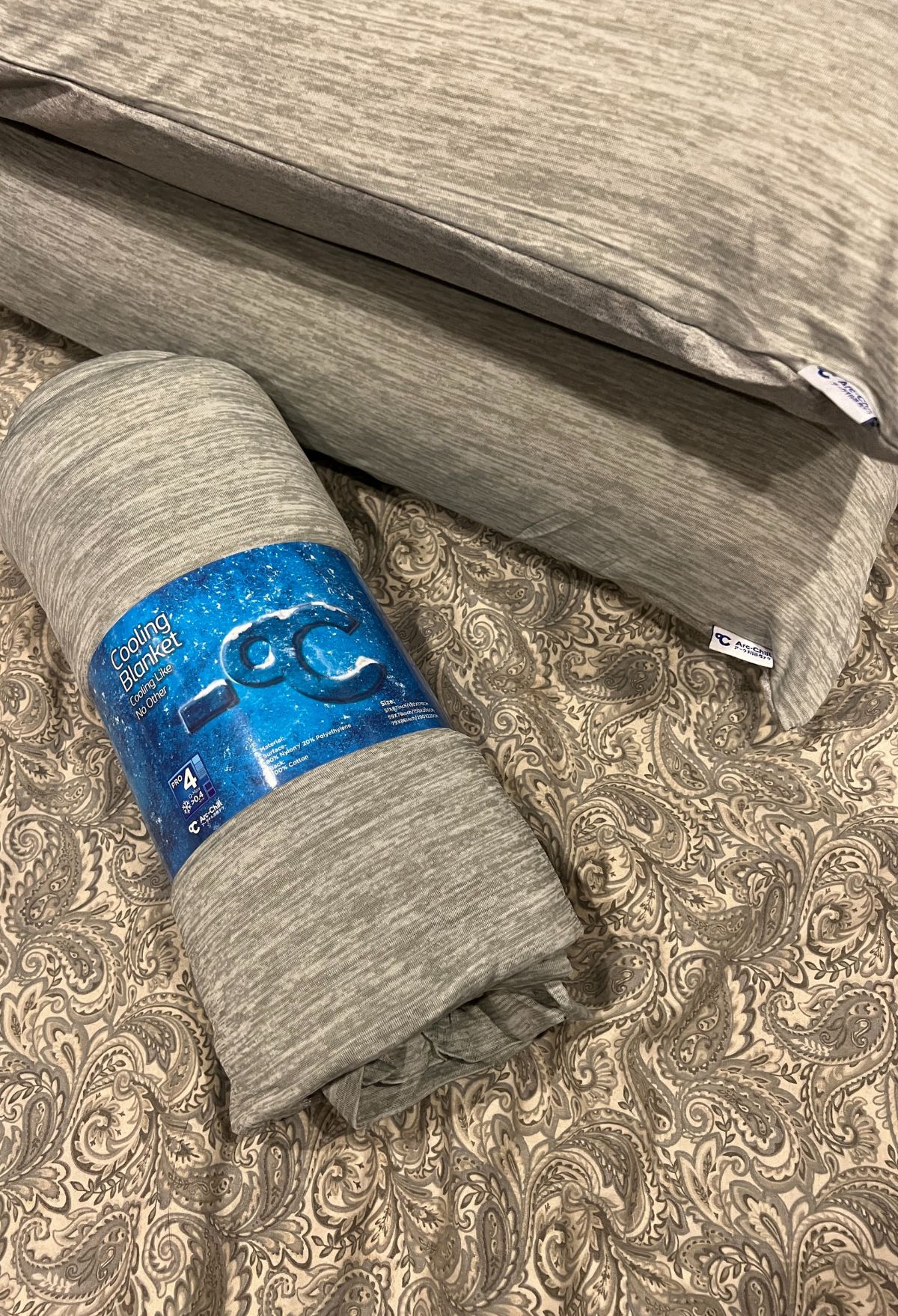 I need a blanket on me at all times. Even if one leg is out.
It must be like a security blanket to me.
And while a sheet is thin and should keep you cool, a sheet doesn't cut it.
So I was glad that Marchpower sent me a Japaneses Arc-Chill Cool Blanket and Cooling Pillowcases as well to test out.
Japaneses Arc-Chill Cooling Blanket
I was surprised at how thin it was when the Arc-Chill Cooling Blanket arrived.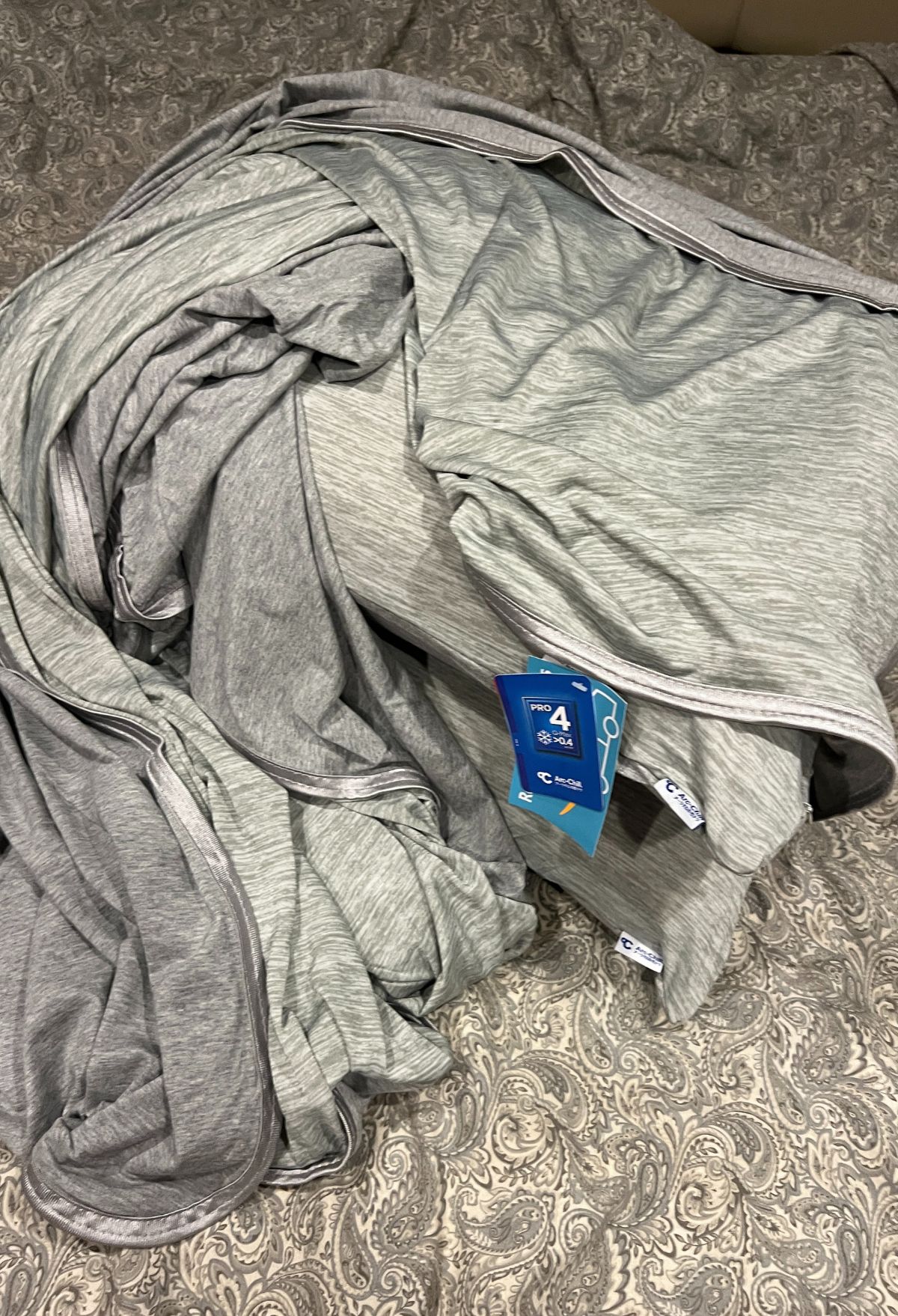 It feels soft and silky smooth and is so lightweight that you don't even know you have a blanket on.
One side of the blanket is 100% cotton and the other side is 80% nylon and 20% polyethylene.
Cooling Pillowcases
The cooling pillowcases are just as soft and silky.
I also love that the pillowcases have zippers on them to keep the pillows inside.
My first night sleeping with the blanket and pillowcases and I did not sweat at all.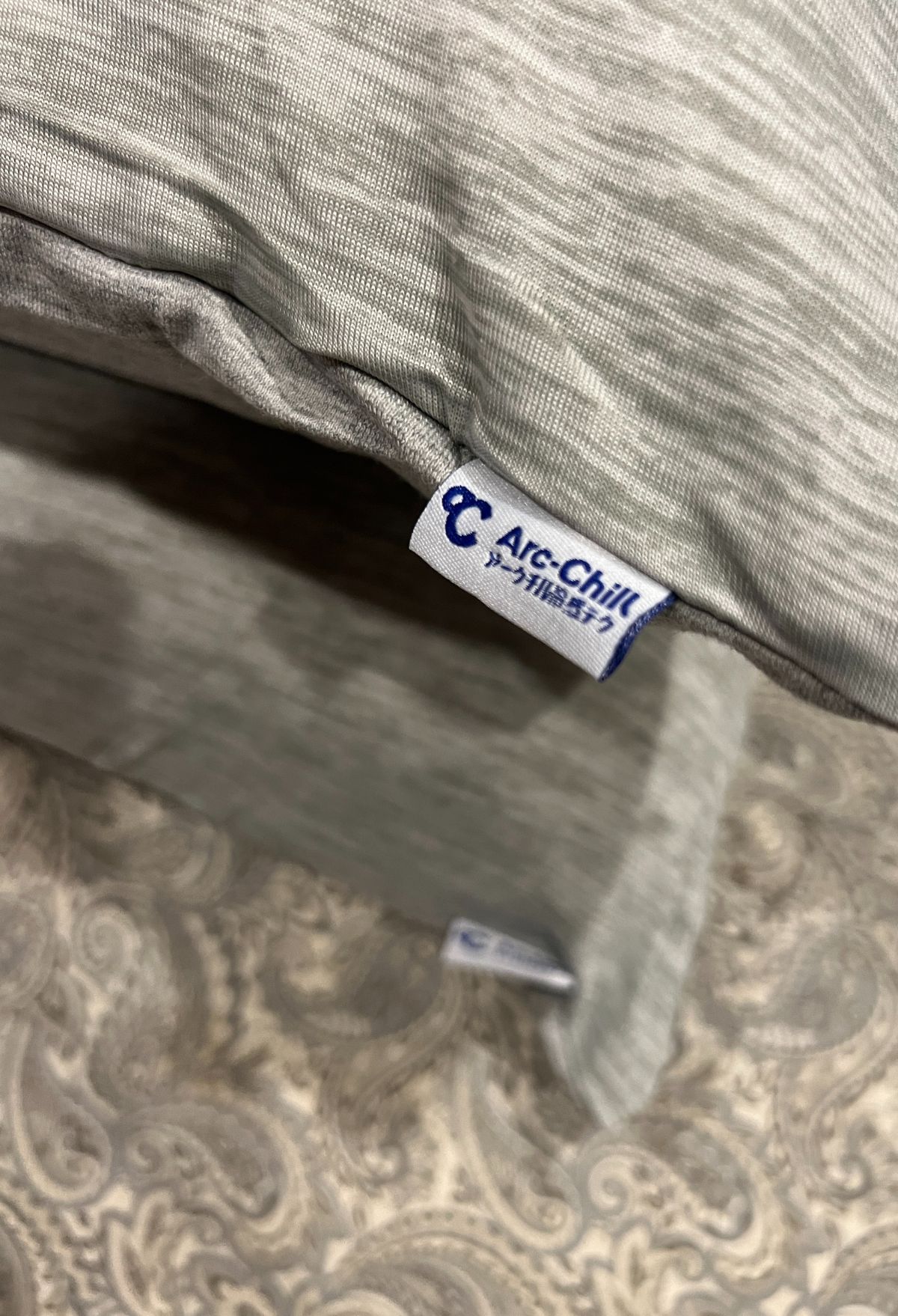 Normally we have to raise the temperature of the air conditioner before bed because my husband is cold.
And then I wake up half way through the night sweating.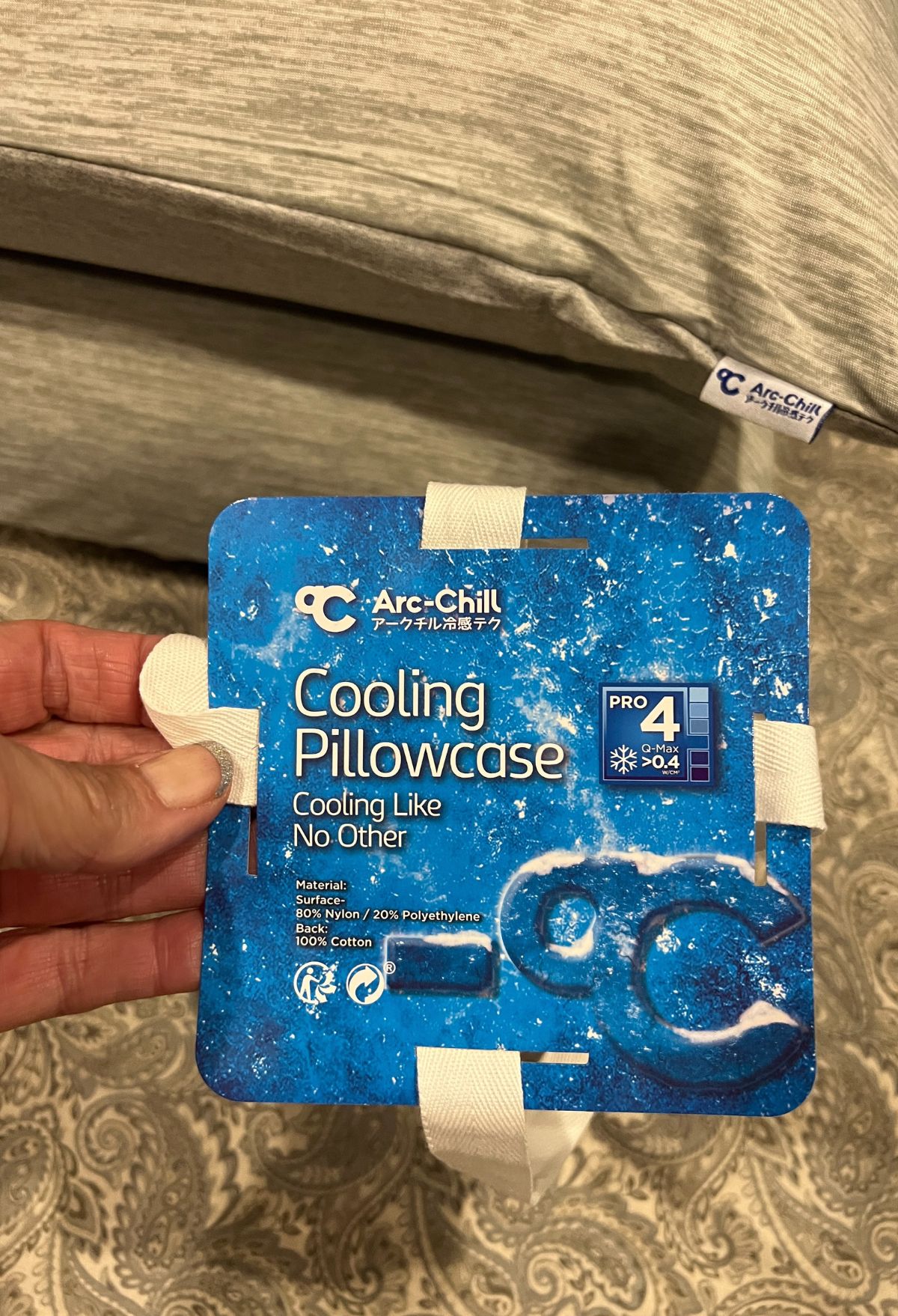 Not last night though. So I have to say it was the result of the cooling blanket.
How it Works
When you sweat, the cooling blanket whisks away the moisture and keeps you cool.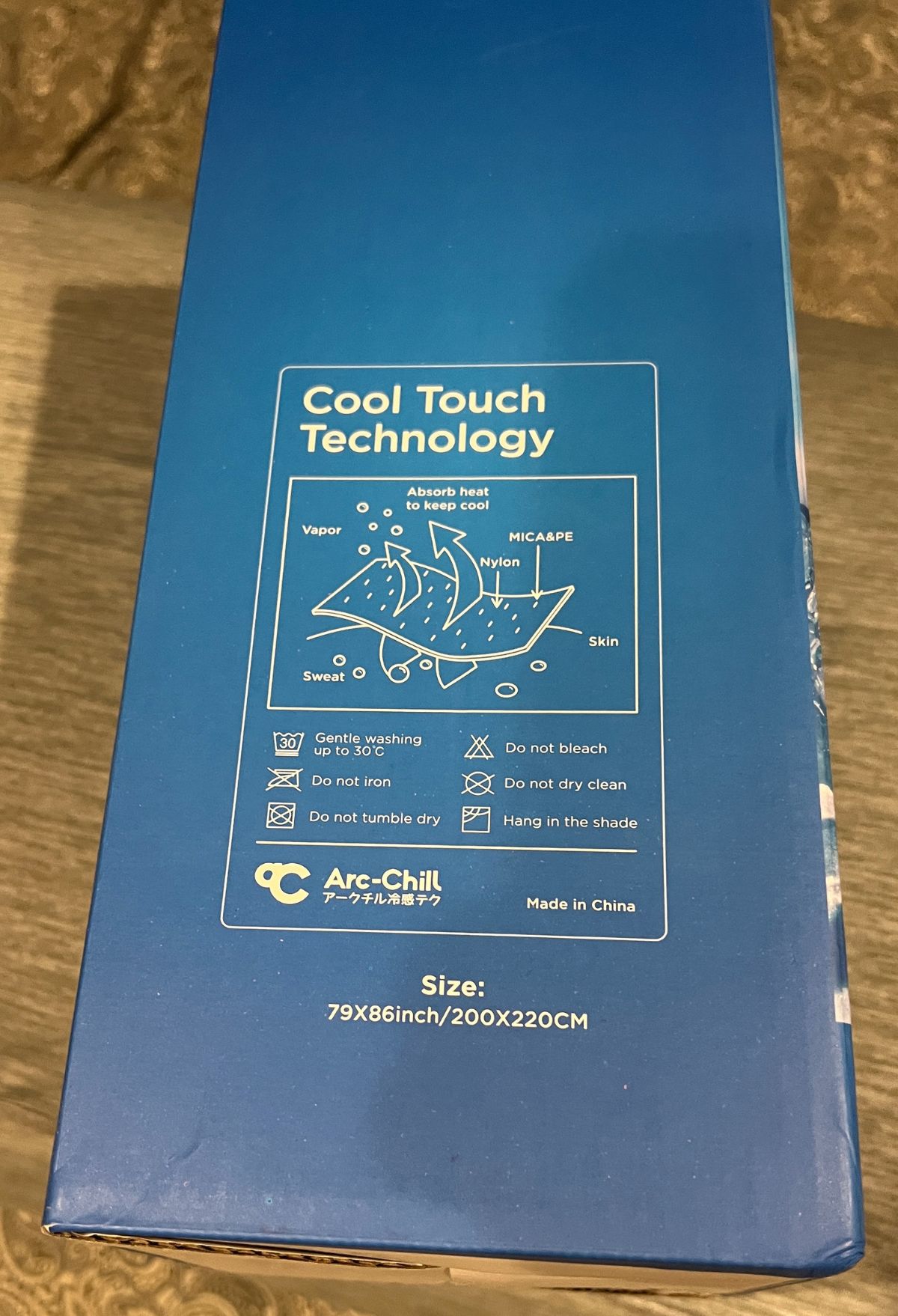 Pair it with a mattress that keeps you cool and you will definitely wake up refreshed.
Where to Purchase
The Arc-Chill Cooling Blanket and Cooling Pillowcases are available on Amazon.com.
Get 10% off with code T8BJISZ3. Expires 12-31-2025.
They are available in several different colors. I chose the gray because it matches everything and my bedding is mostly gray to begin with.
Follow us on Pinterest and PIN IT FOR LATER!