Welcome to the March Into Spring $75 Target Gift Card Giveaway! Being a winner will help when you go to Target for one thing and come out with 25, lol!
$75 Target Gift Card Giveaway
Spring….most days it feels like spring is never going to get here. However, there is light at the end of the tunnel. After all, Punxsutawney Phil said so. 😉 Today we are Marching Into Spring to bring you this fabulous giveaway. We have teamed up with a handful of other bloggers to offer our readers a $75 Target Gift Card as we head into Spring! But as we all know, no one goes to Target and comes out with just one thing, lol. But this is sure to help if you are the winner. You got to be in it to win though! Scroll down to the entry form and enter today.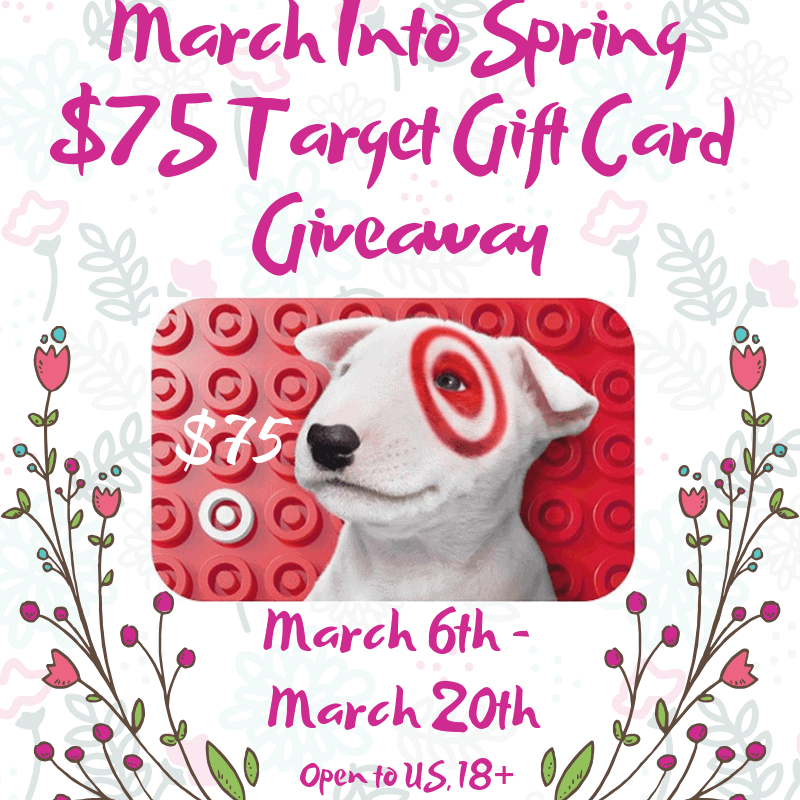 Now for the giveaway!
One winner will receive a $75 Target Gift Card
Open to residents of the US, 18+
One entrant per email/IP address
Giveaway begins 3/6/2019 at 8pm & ends 3/20/2019 at 11:59pm Eastern
Don't forget to share the giveaway and follow us on Pinterest. Be sure to check out our recipe section.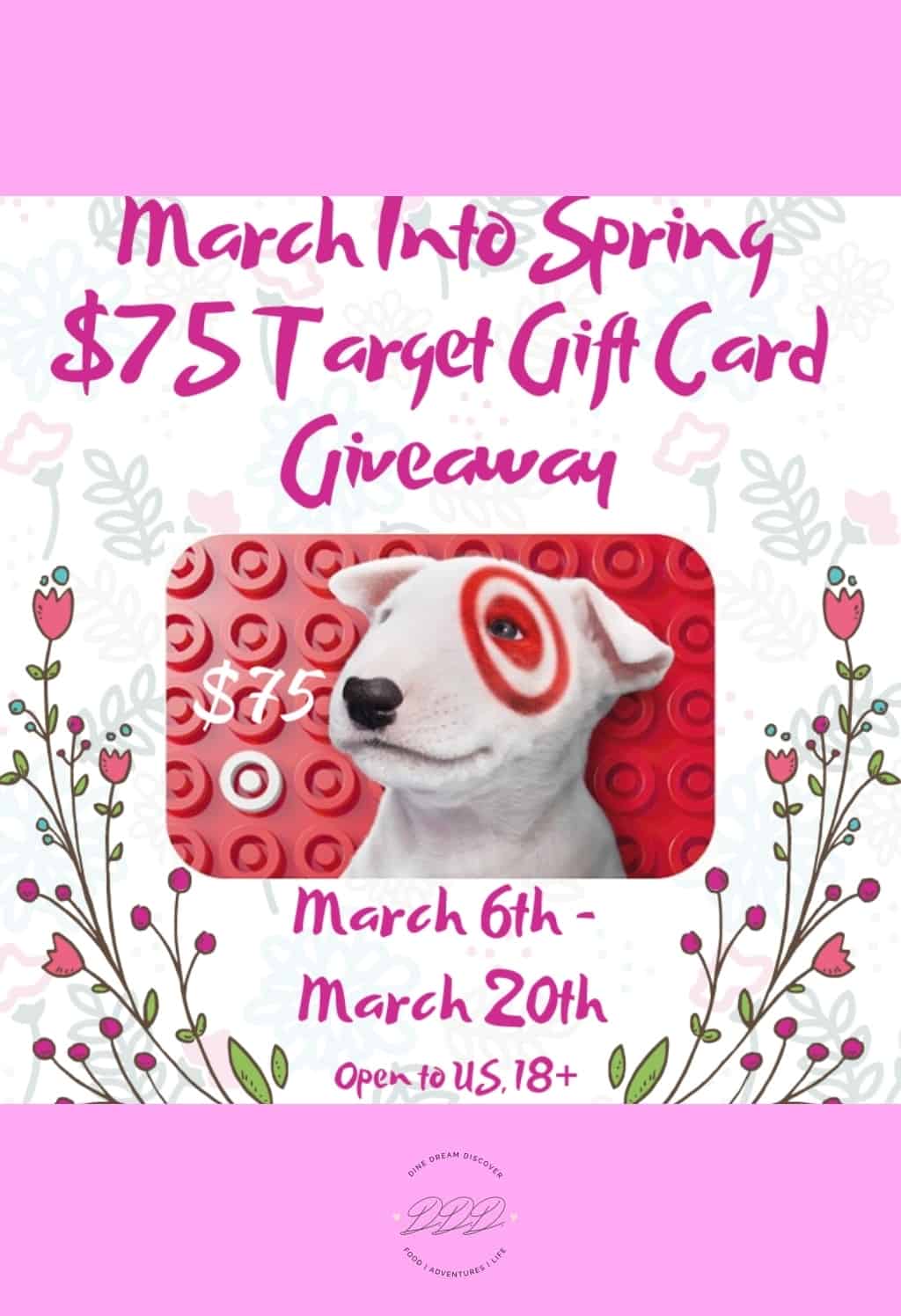 Disclosure: This blog was not compensated in any way for this giveaway. Everything Mommyhood is responsible for prize fulfillment and shipment. Facebook, Twitter, Instagram, and any other social media outlets are in no way affiliated, endorsed or sponsored with this giveaway. If there are any questions regarding this giveaway, please contact everythingmommyhood@gmail.com.