Deadwood, South Dakota, is one of the rare frontier towns that sprung up from nothing. It has survived through to the present day! Find out more about the area in this post.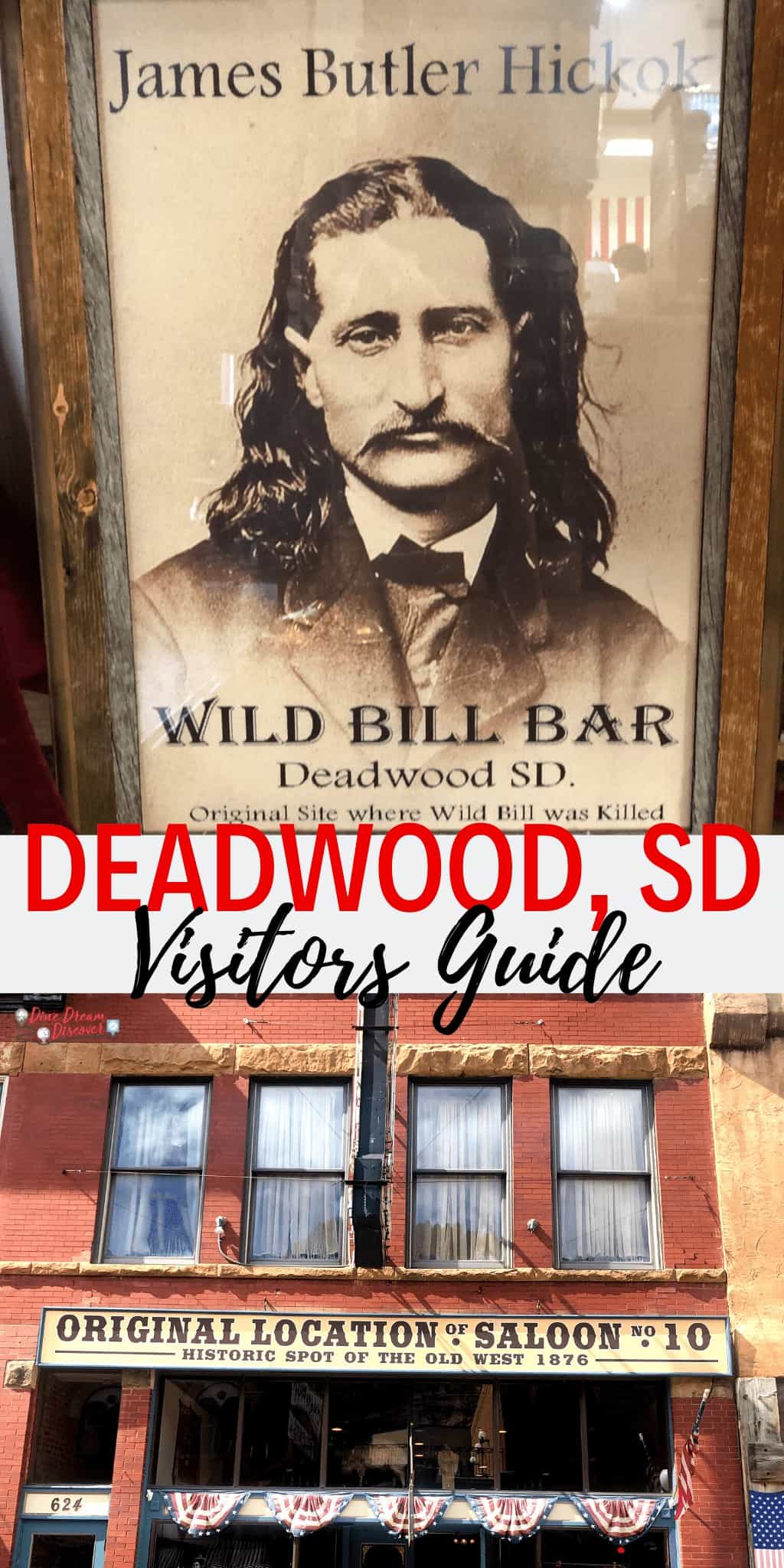 A Visitors Guide To Deadwood South Dakota
Even though there are places to stay in Deadwood, South Dakota, we were staying at Rushmore Shadows near Mount Rushmore. We took a couple day trips. I mapped out everything we wanted to see and we were able to hit a couple of spots. Deadwood was one of them. Coming in separate posts will be Sturgis, Full Throttle Saloon, and Rapid City, SD.
On our way to Deadwood we stopped to the Bridal Veil Falls at Spearfish Canyon.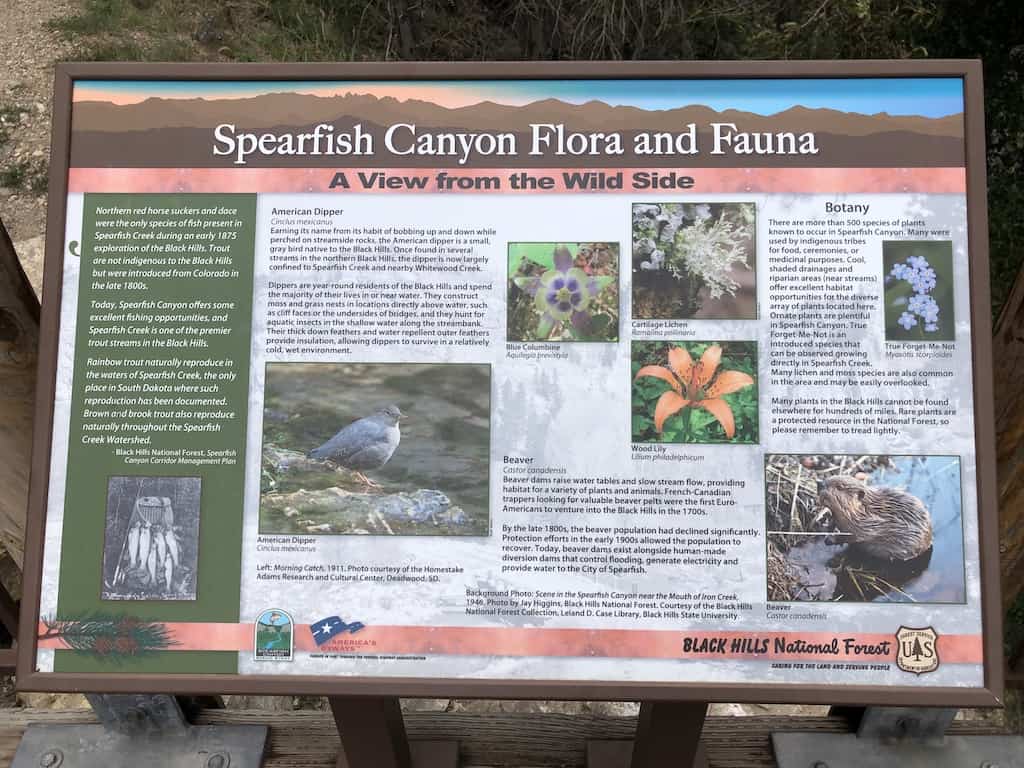 It's nothing like the Bridal Veil Falls at Niagara Falls, nevertheless, it was on our list and it was on the way so we stopped to check it out.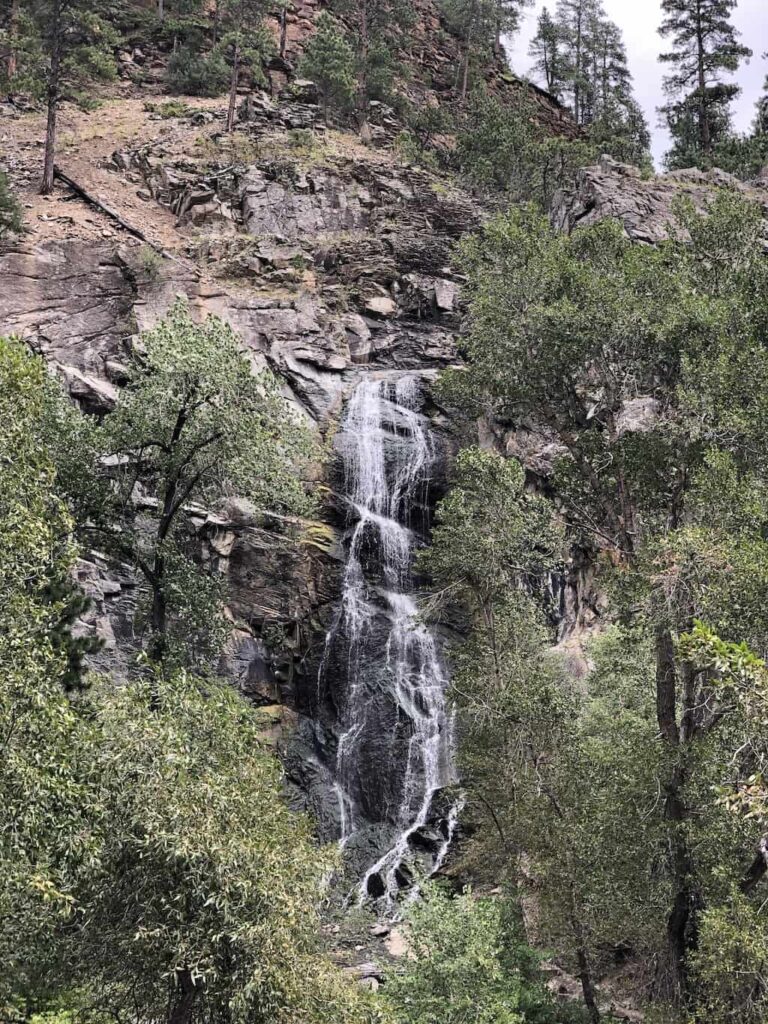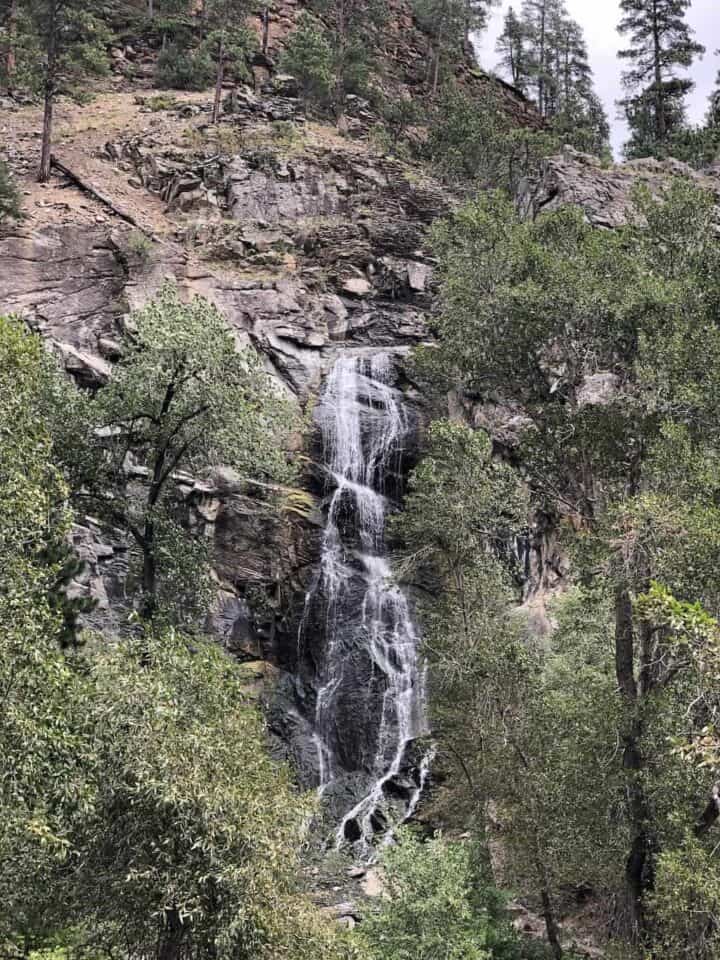 Wild Bill Bar
We were thrilled with Wild Bill Bar. It really is something out of the Old West. There you can tour the room where Wild Bill Hickok was shot and killed.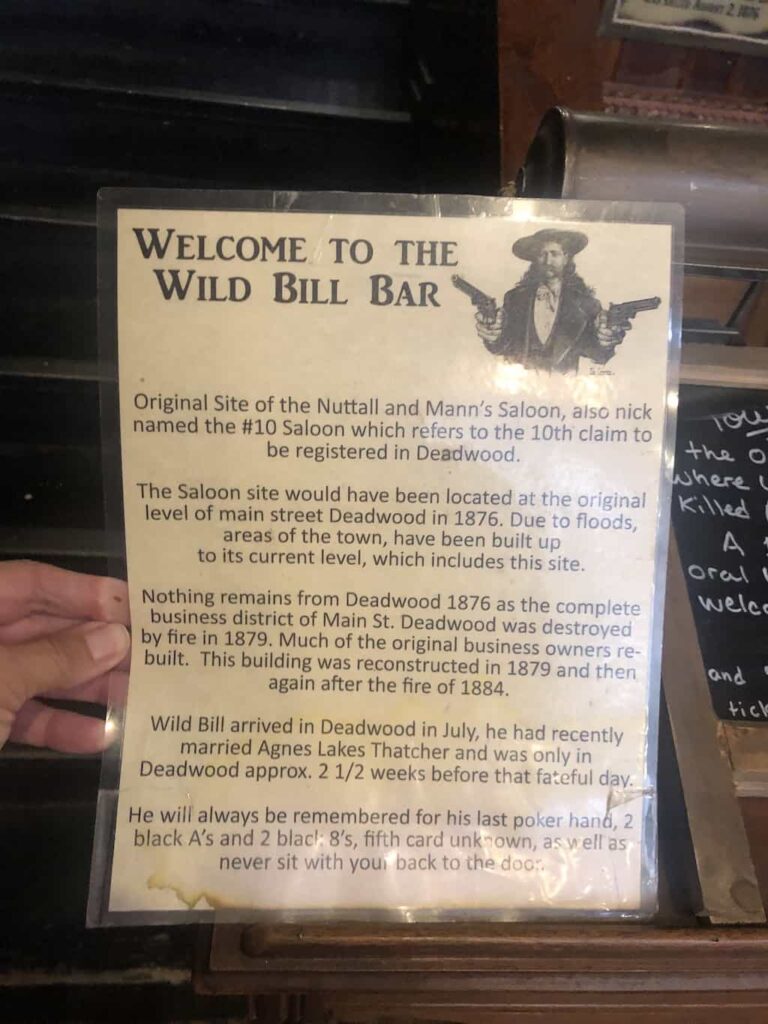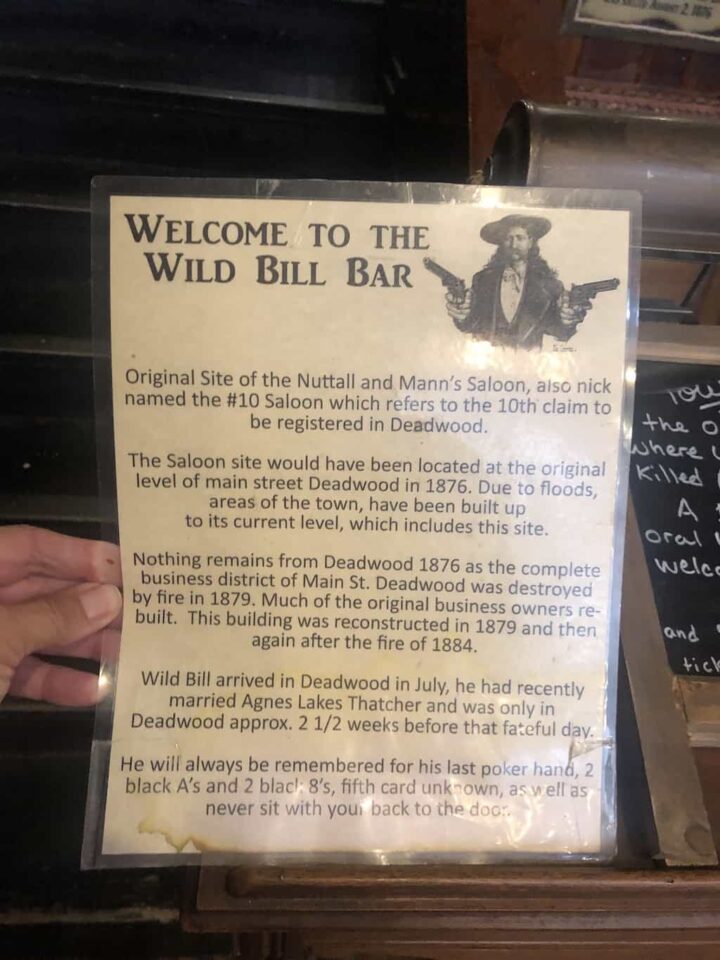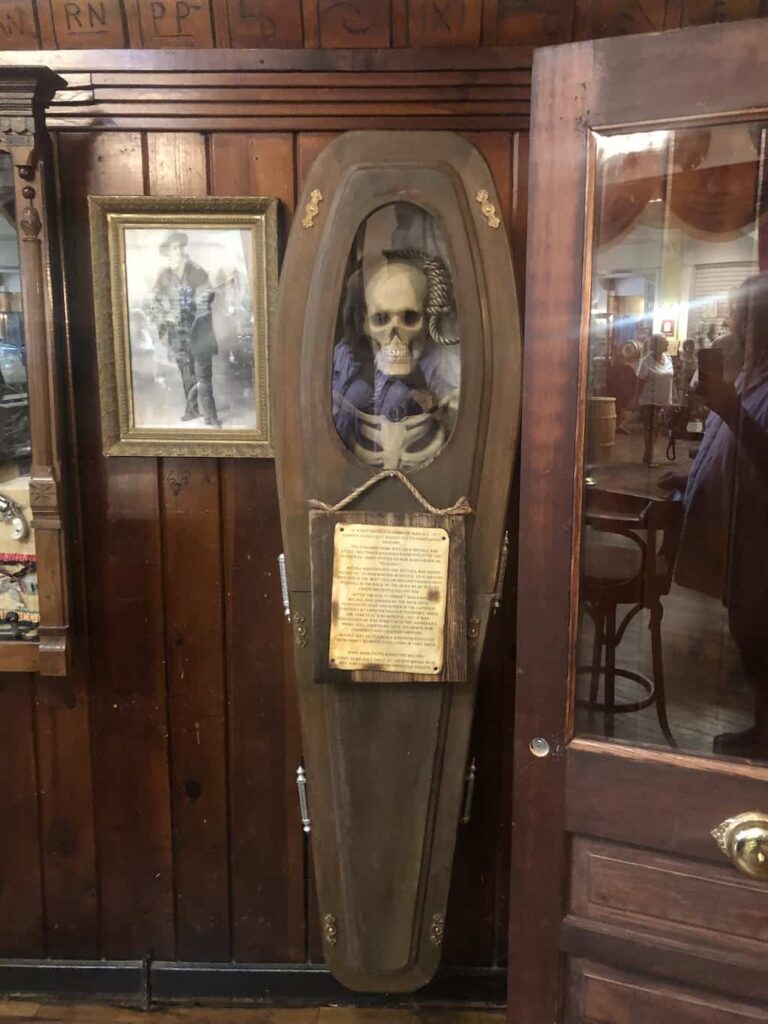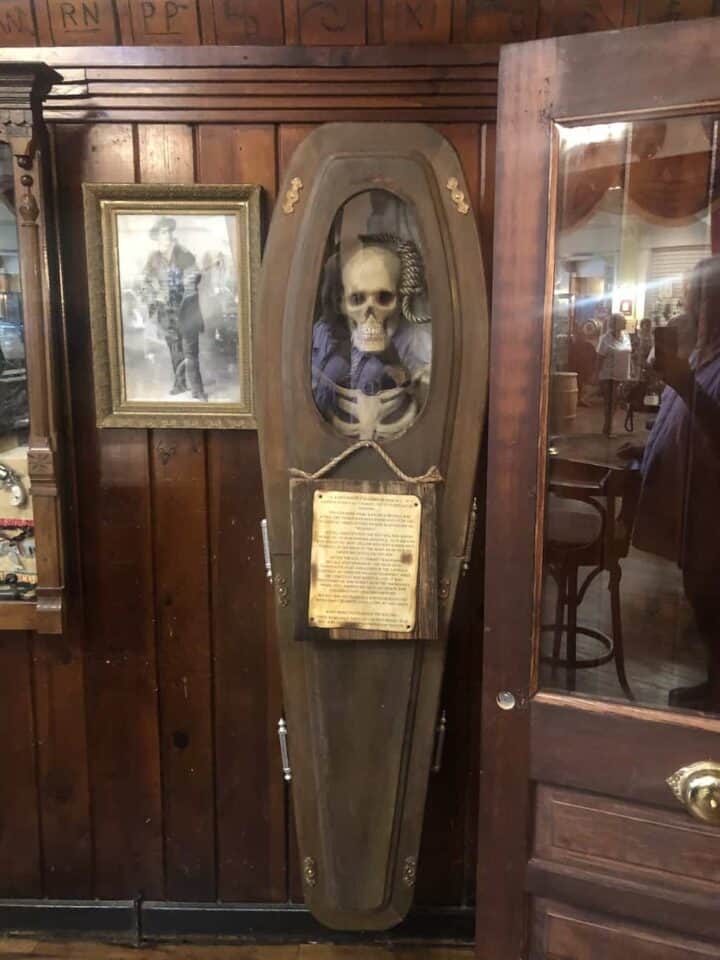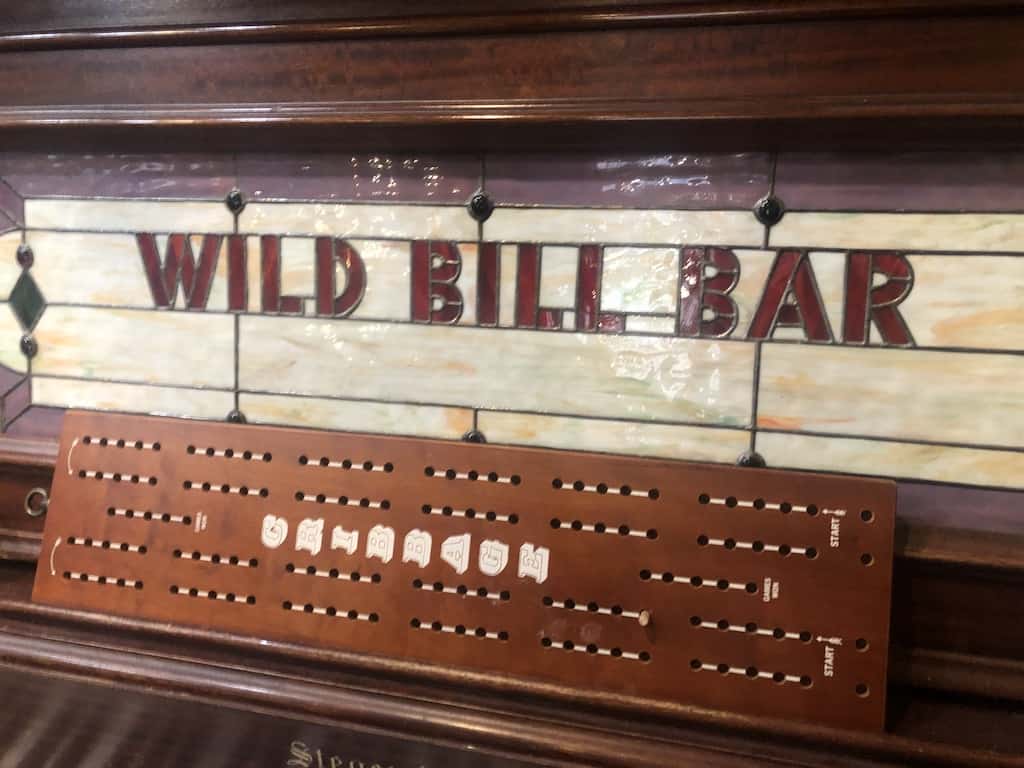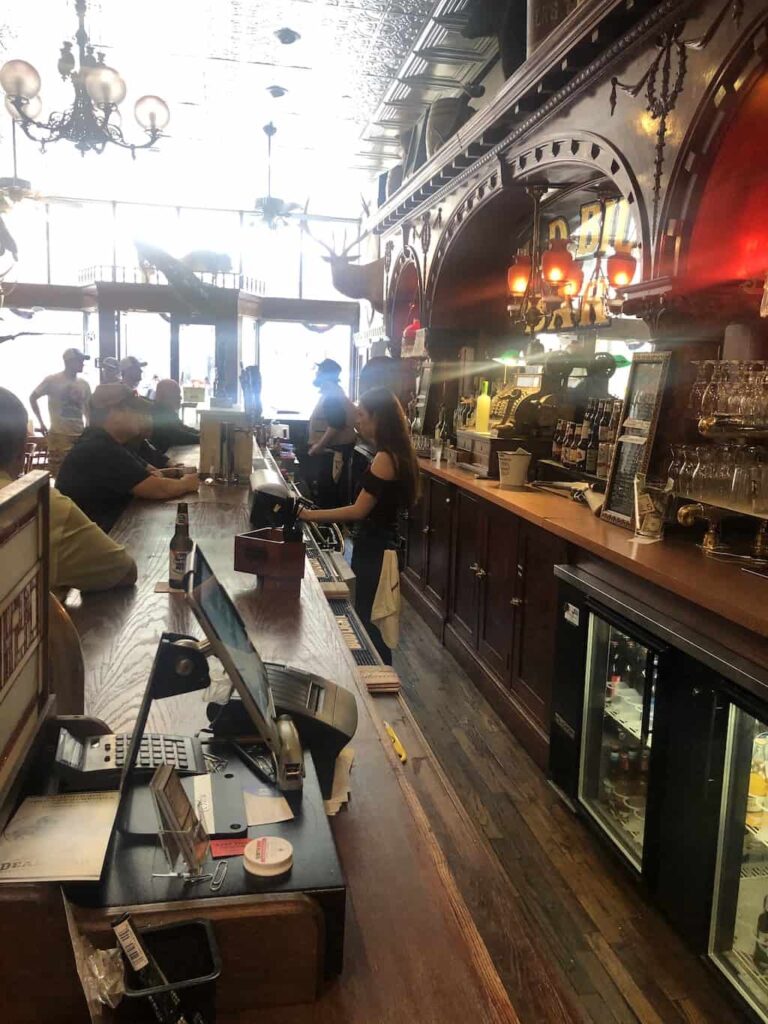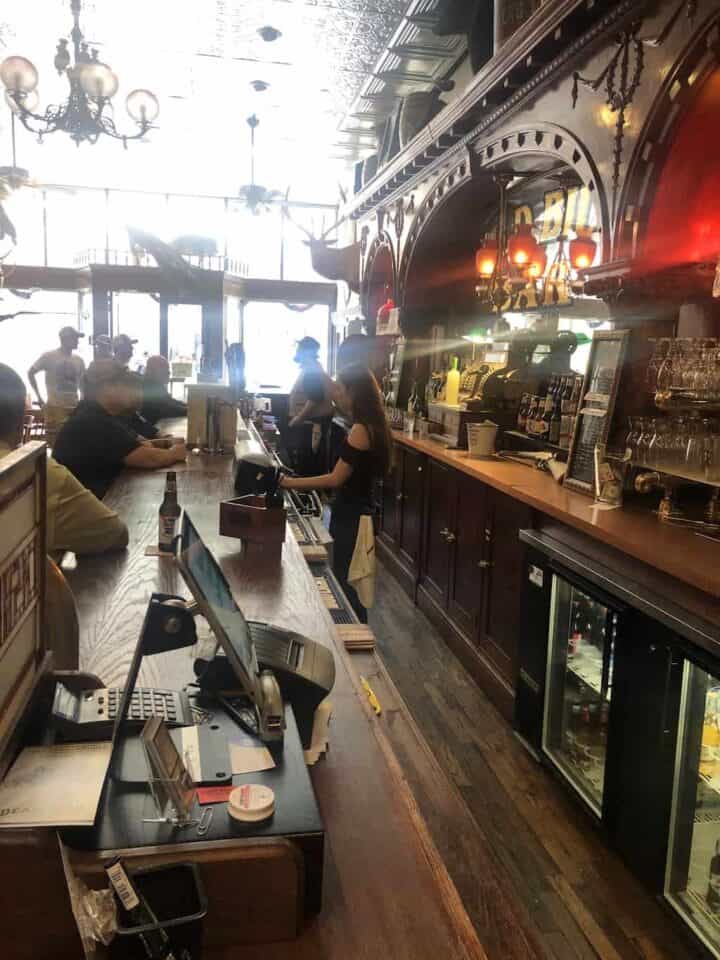 It's also a restaurant but since we had eaten before we left, we just shared some Nachos. Just looking at the all the things on the walls kept us busy for a while.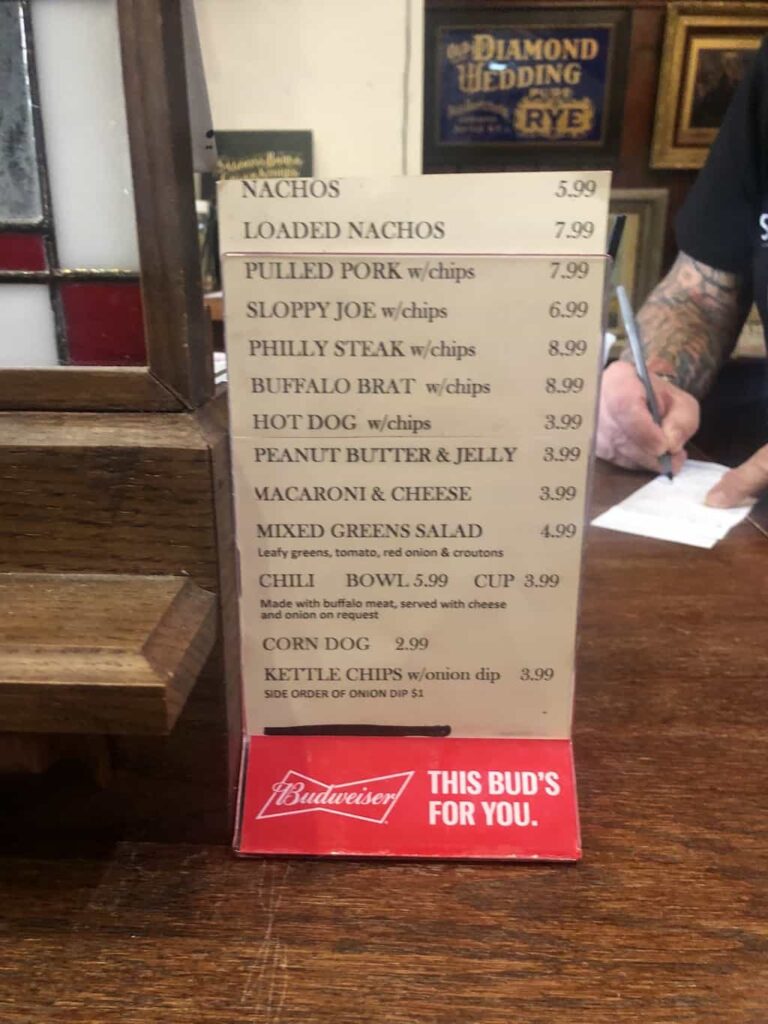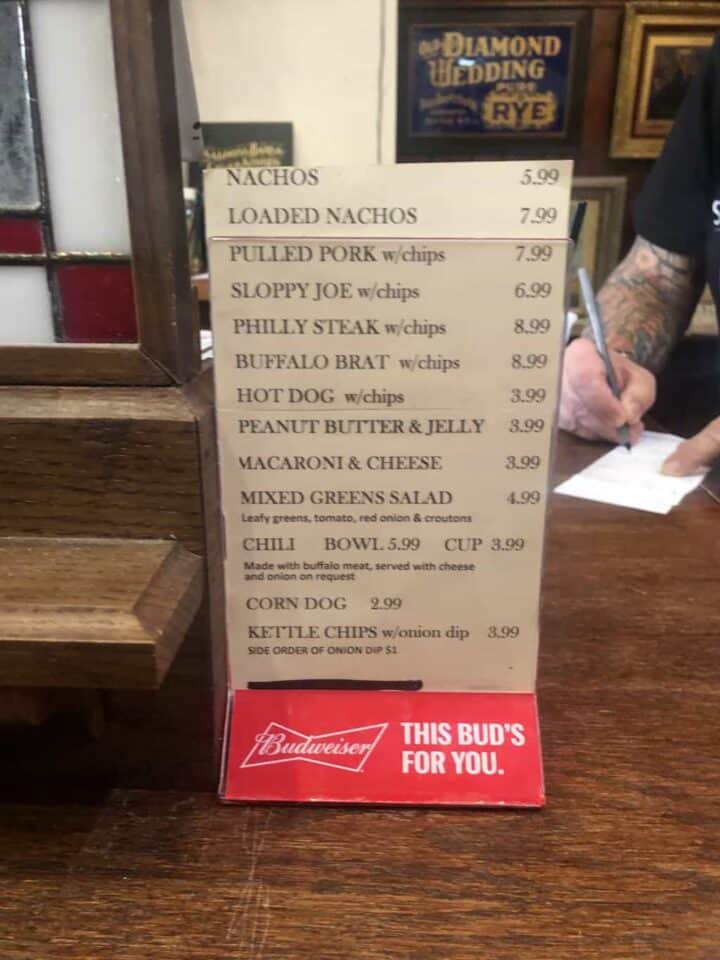 Attached to Wild Bill Bar is an ice cream and candy shop as well as a gift shop. We bought a painted horseshoe to hang in our camper for good luck as we travel. It supports the Shiloh Horse Rescue who has rescued over 600 horses. But there are also Bulls, Goats, pigs and more that also call Shiloh home.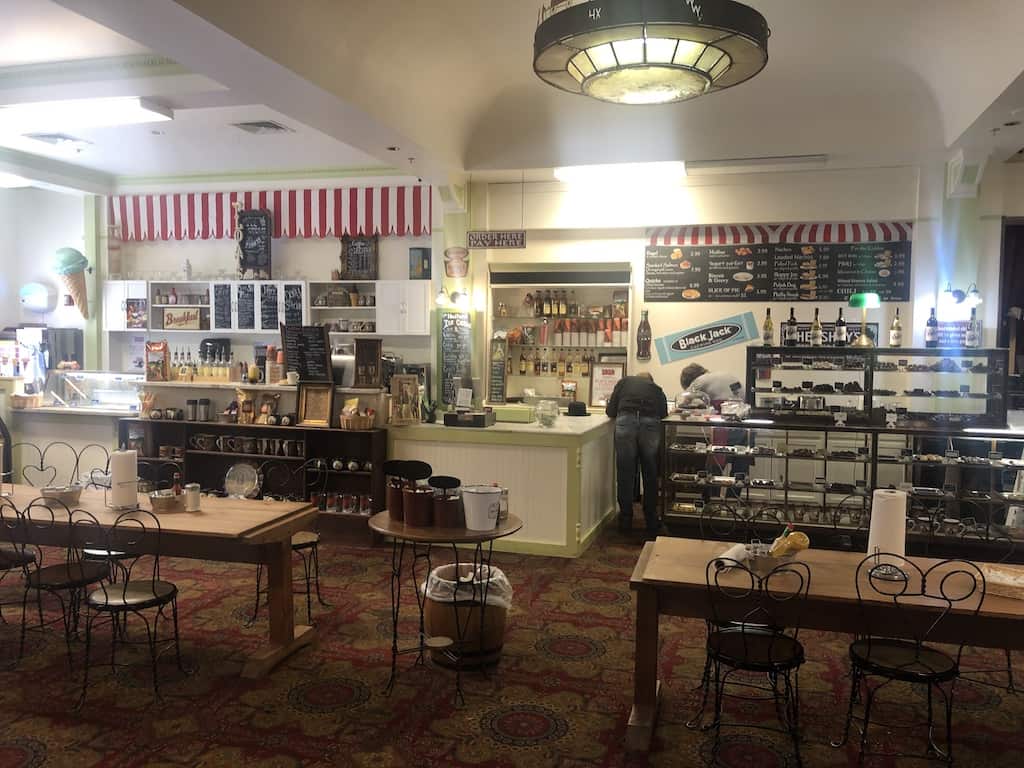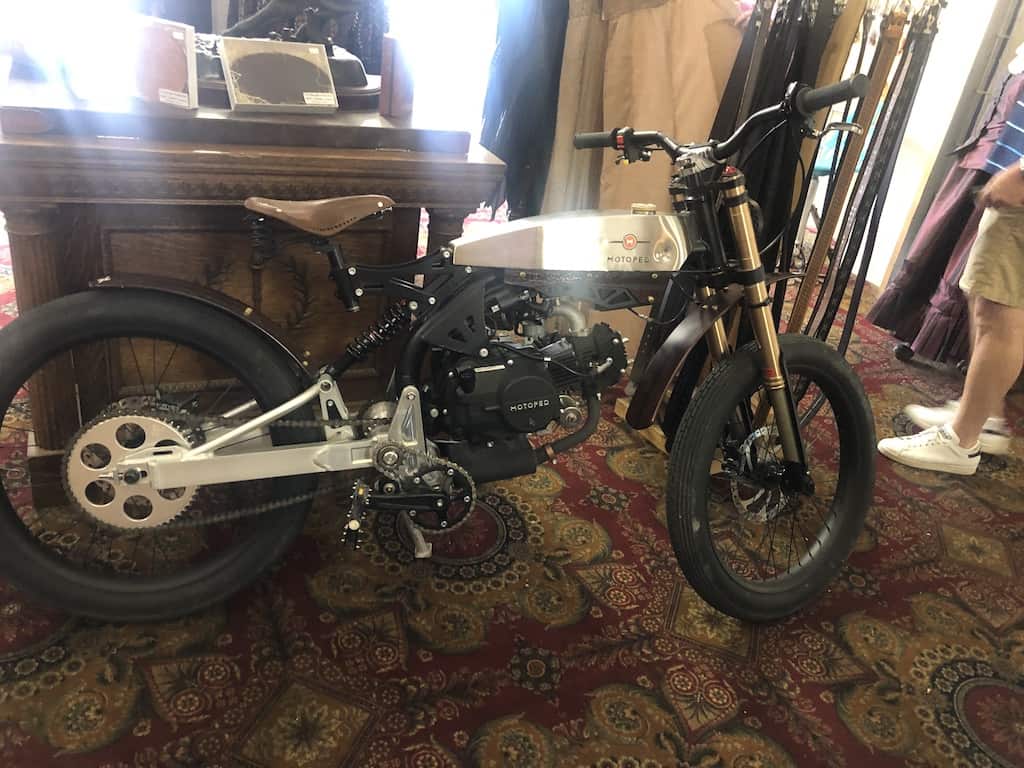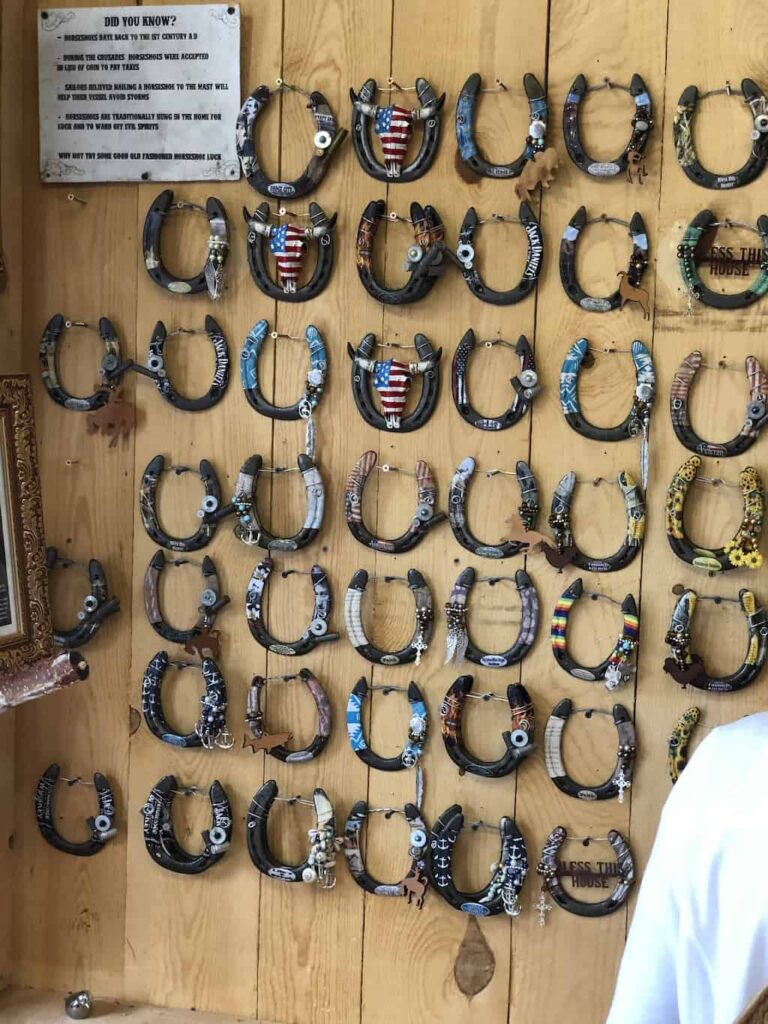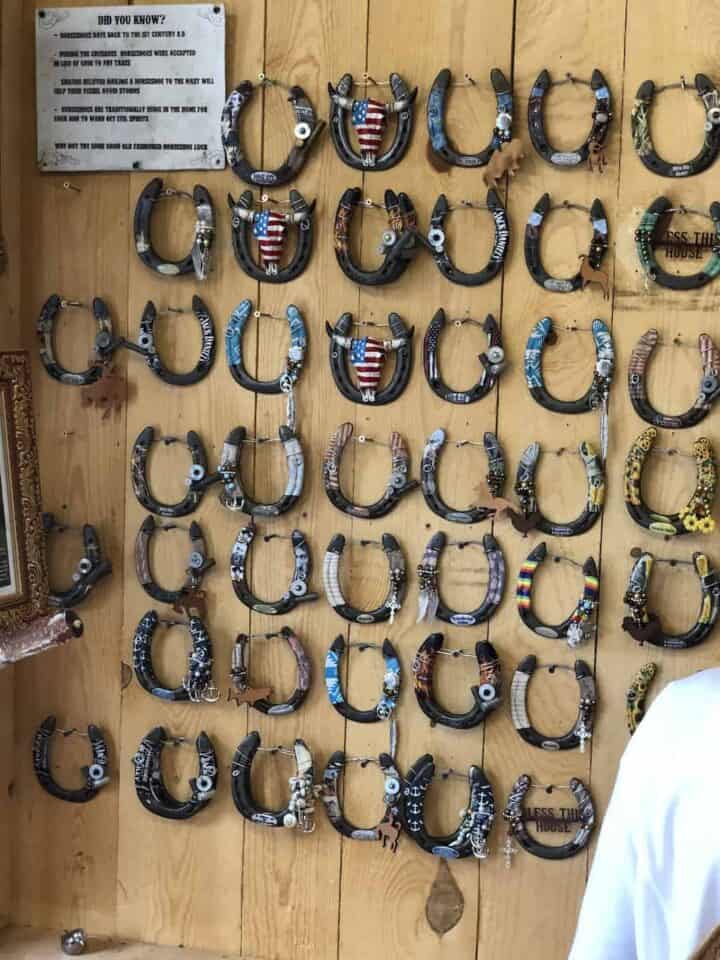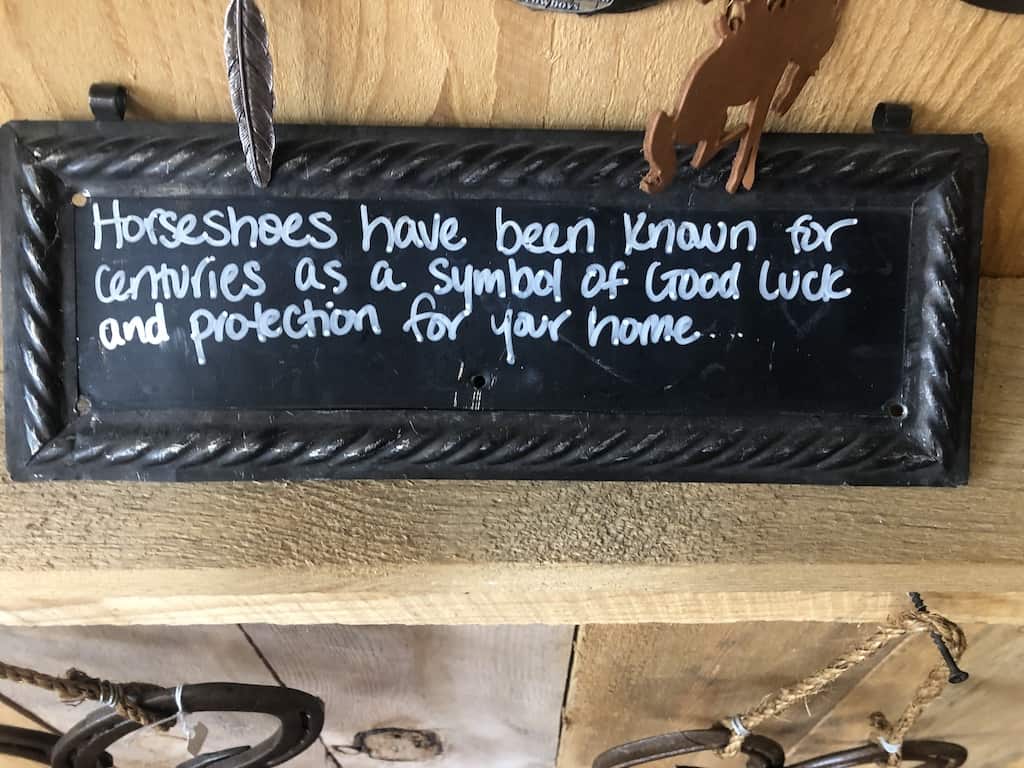 About Deadwood, South Dakota
The Old Wild West of North America was a rapidly evolving country, with new settlements springing up, living for a short period and either dying quickly or occasionally growing into major settlements. Deadwood, South Dakota, is one of the rare frontier towns that sprung up from nothing, and has survived through to the present day, although with a much reduced population from its peak. It has the additional accolade though of being brought back to the front of people's minds by being the setting for a HBO series of the same name.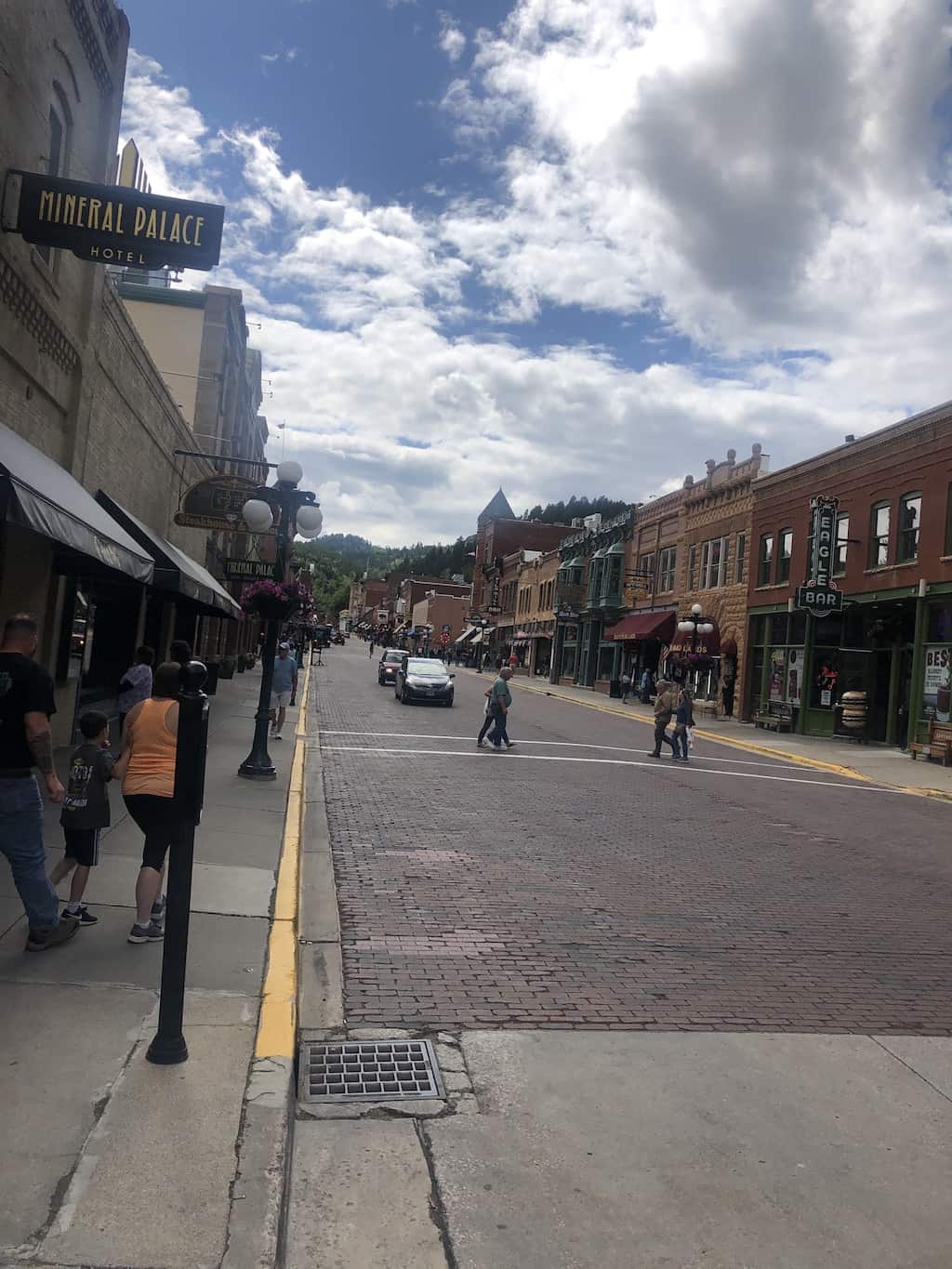 Deadwood, South Dakota, came into being as a result of a rapid series of events following the discovery of gold in the Black Hills. At the time though, 1874, the Black Hills belonged to the Lakota tribe, and it was an ownership that has been recognized by the American government. This though did not prevent hundreds of prospectors from heading into area. The Black Hills soon teemed with miners, and entrepreneurs soon realized that there was money to be made from servicing them. The first settlement was built at Deadwood, gaining its name from the dead trees that littered the area.
What Made Deadwood Famous
Famous individuals of the Wild West made their way to Deadwood, and the likes of Steve and Charlie Utter, Al Swearengen, and Madam Dora DuFran, soon set up their profitable businesses in the city. Whilst in the main their businesses were legitimate, Deadwood also attracted the most lawless elements of frontiersmen, all looking to relieve the miners of their gold. It was in Deadwood that Wild Bill Hickok was murdered, and that Seth Bullock worked as town marshal.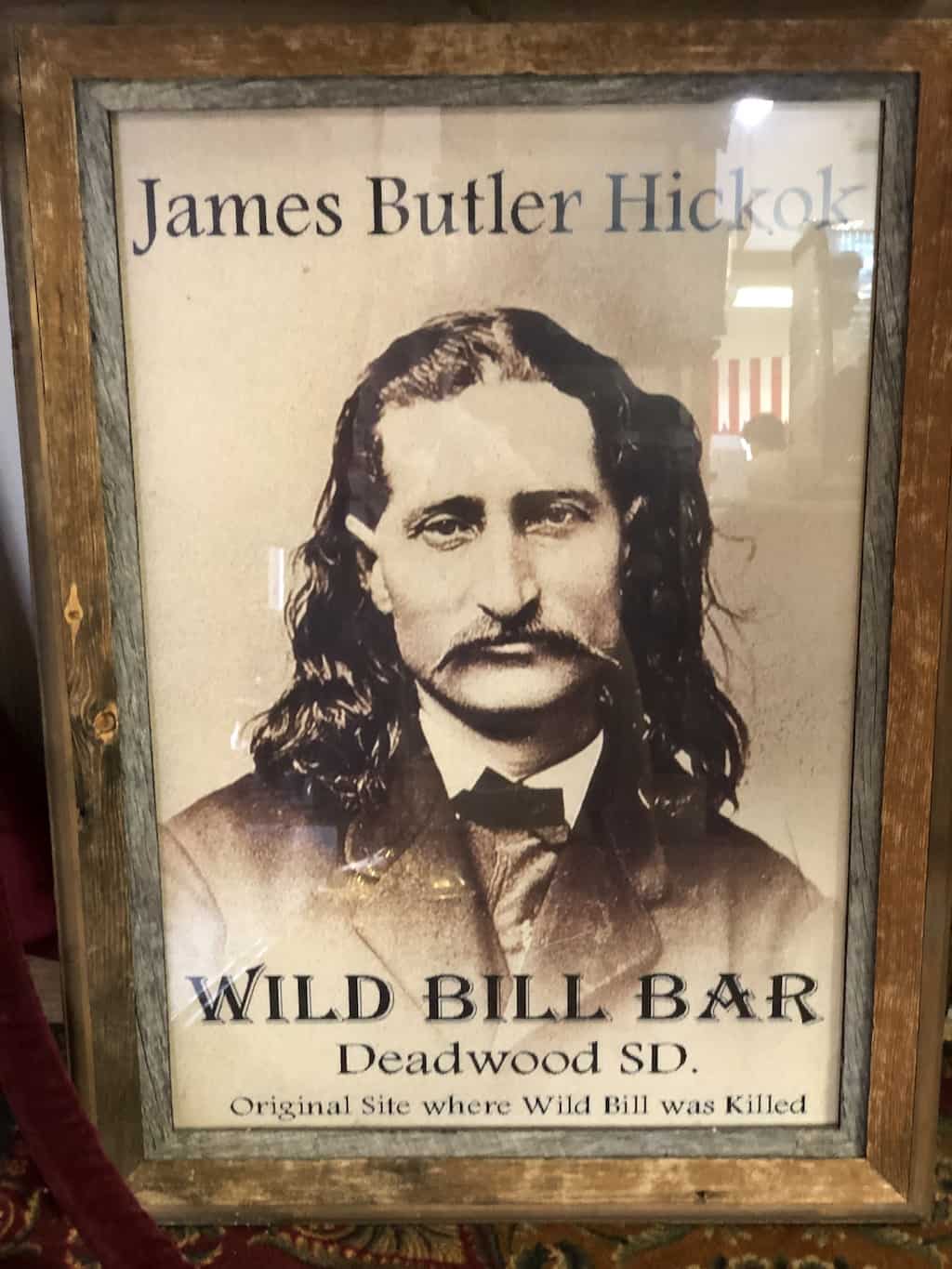 After a couple of years though the initial gold rush was dying down and serious mining was needed to extract the gold from the ground. This along with a devastating fire, saw the town rebuild itself as a settled, lawful and prosperous settlement.
Deadwood, South Dakota A Tourist Town
Today Deadwood prospers on its link to its past, and two million visitors make their way to Deadwood each year. The city is included in within a National Historic Landmark District, and as a result it is a normal site to see people dressed in Wild West garb making their way along the streets. The city does like to play up the traditional image of a frontier settlement, but visitors should have no complaints, after all it is the reason that they are probably there. It is an image that shops, restaurants, hotels and casinos play up to, and it is easy enough to imagine yourself back to the time of the Earp brothers and others from the era. Visitors should also take the time to visit "The Midnight Star", a casino owned by Kevin Costner, and harks back the actor's famous Silverado film.
As previously mentioned the population has declined since the peak of the 1870s and 1880s when it reached in excess of five thousand, and today there is a static population of only fourteen hundred. It is a fluctuating population though, as the summer sees thousands of visitors staying in Deadwood, making it a base for excursions further a field in South Dakota, as well making use of the trails in the surrounding countryside for biking, hiking and horse riding. Another popular summer pass time is the fishing that abounds.
When to Visit Deadwood
We were there in the beginning of September while on our way to Montana. The weather was nice and warm and we beat the snow and cold most of the trip.
Deadwood is not dead during the winter either. It is a popular destination for those wishing to take advantage of the snow that can be found in the nearby South Dakota Mountains.
Deadwood is a city where you can find yourself transported back to the nineteenth century, and where you can imagine yourself walking alongside Wild Bill Hickok. Most people will want to take in the history that abounds. Winter skiing is a distraction, the whole city is set up to remind you of its roots during the Black Hills Gold Rush. It is a city that anyone interested in the Wild West should take the time to visit.
What to See in Deadwood, South Dakota
There is so much to see and do in Deadwood and there is so much history. Who knew that it was called the "Badlands" yet has nothing to do with the Badlands National Park.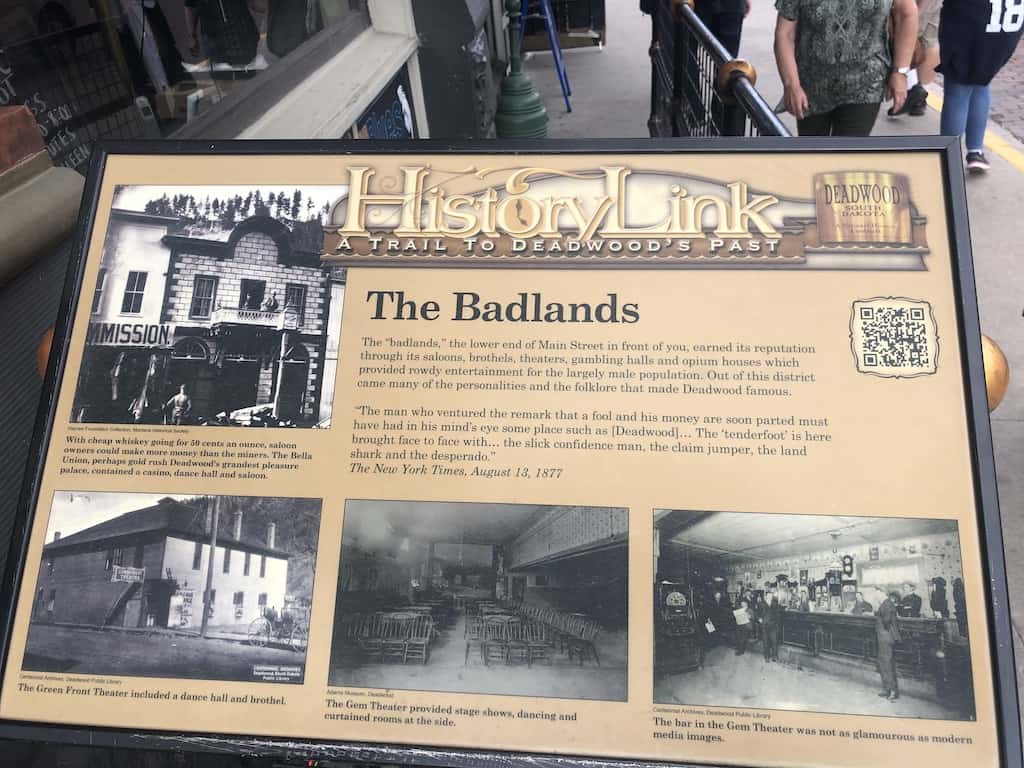 We saw lots of restaurants and saloons. Mustang Sally is one I'm sure you've heard of. There is a Tobacco Co. Cigar Bar, Historic Green Door Club, and Broken Arrow Trading Company to name a few. And don't forget about Saloon #10! The Bullock Hotel which was established in 1895 is also a site to see.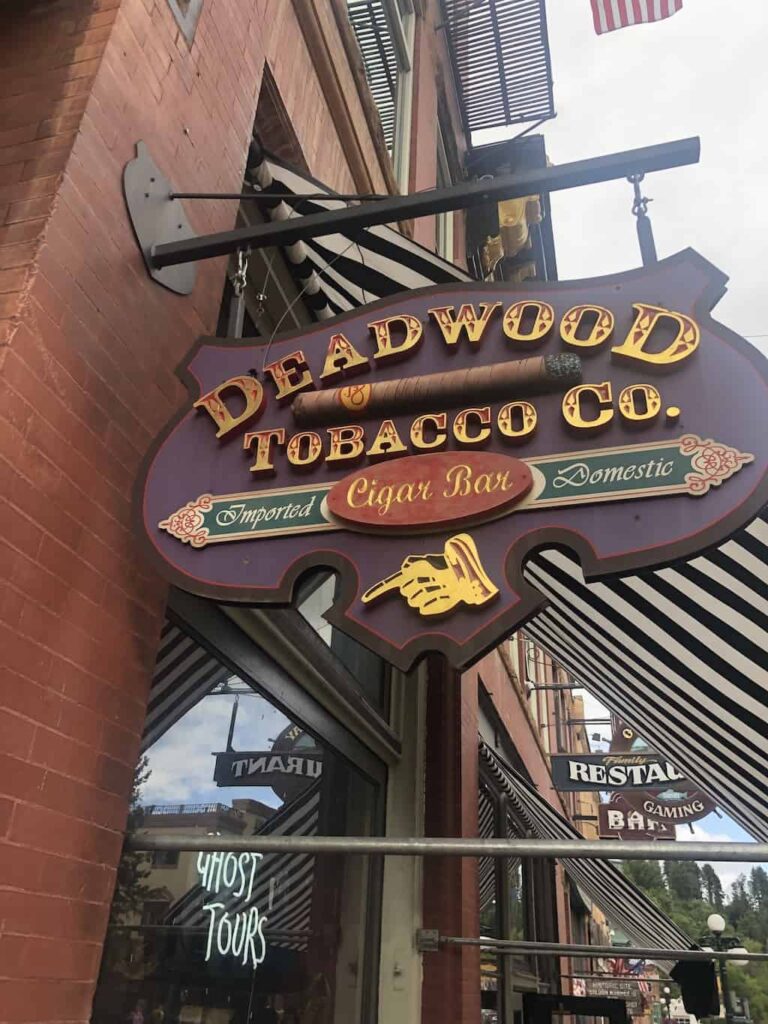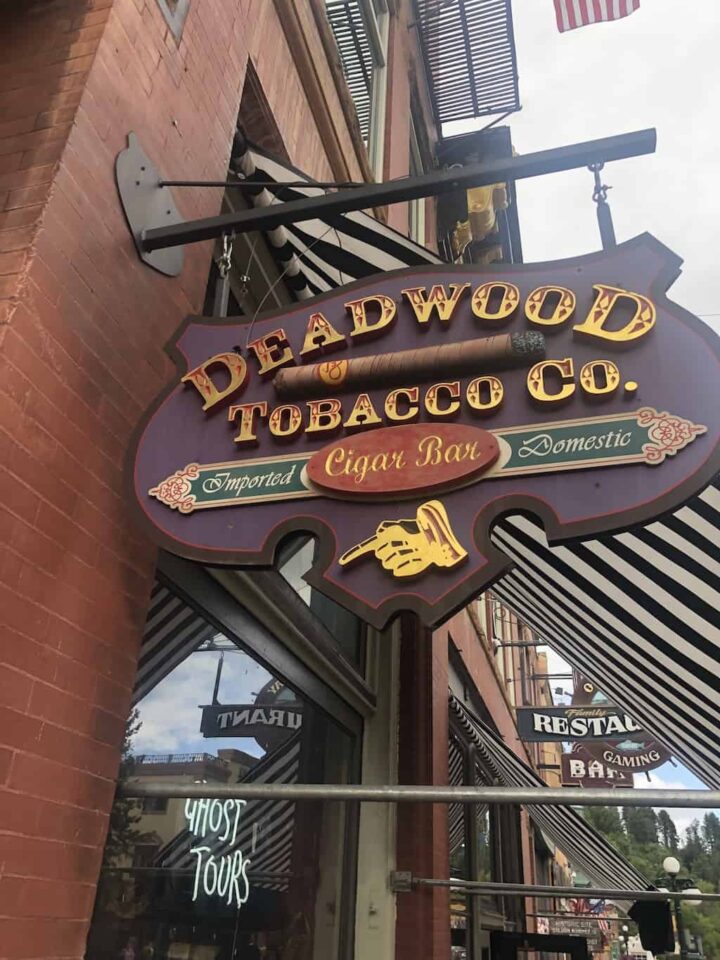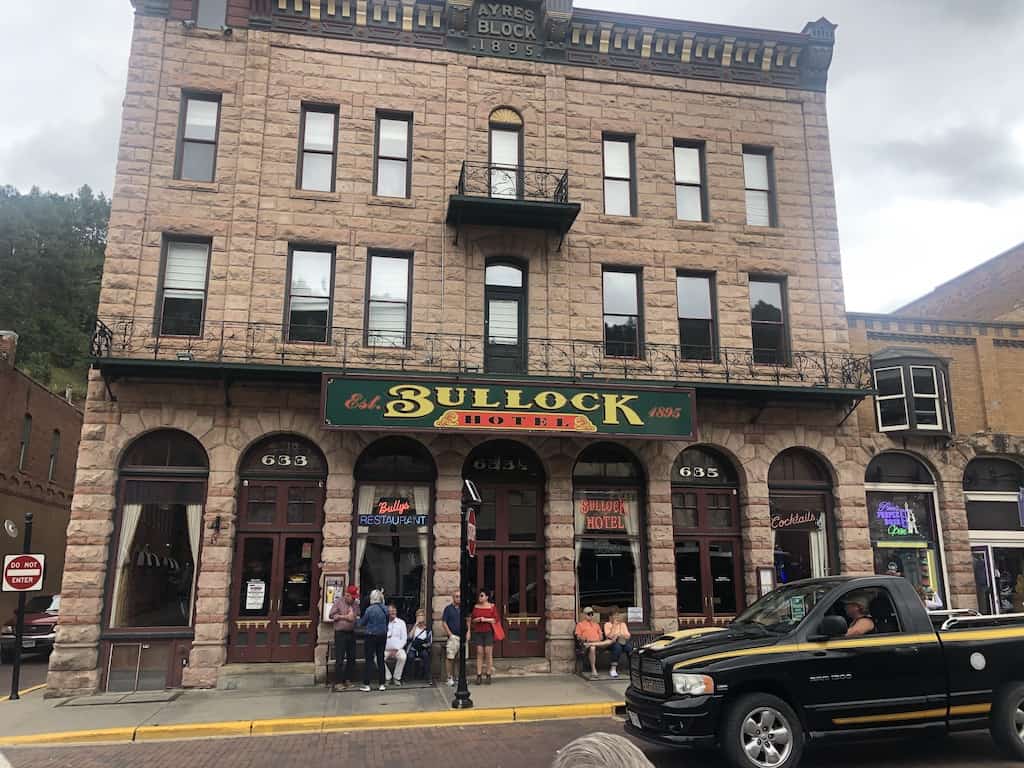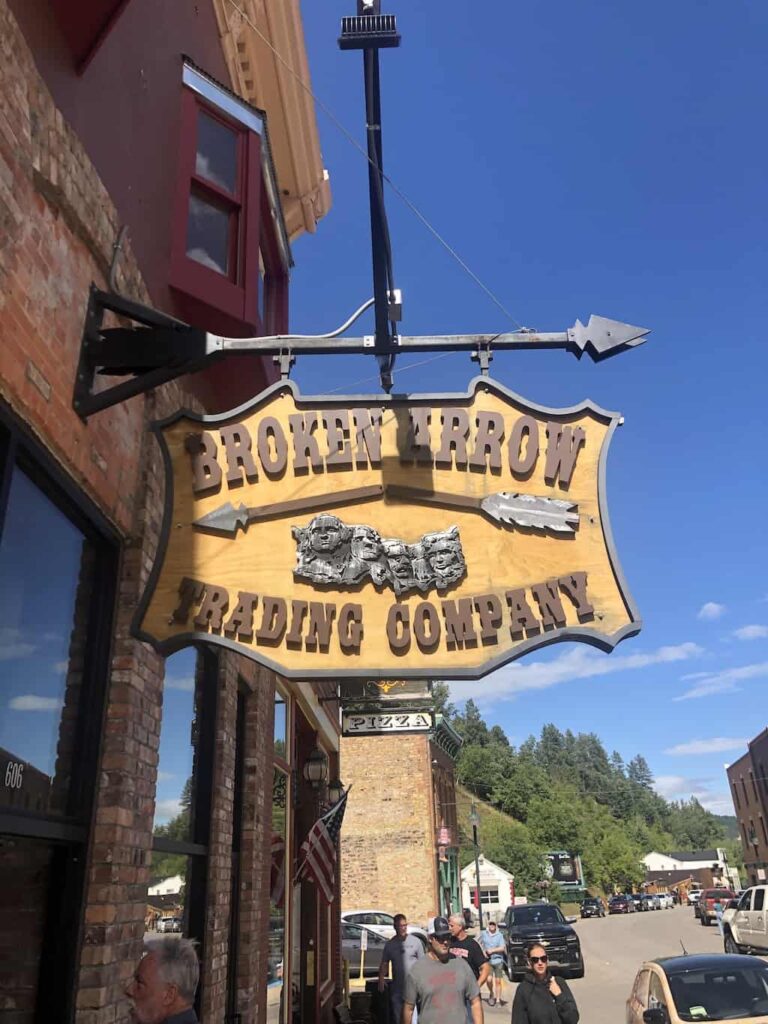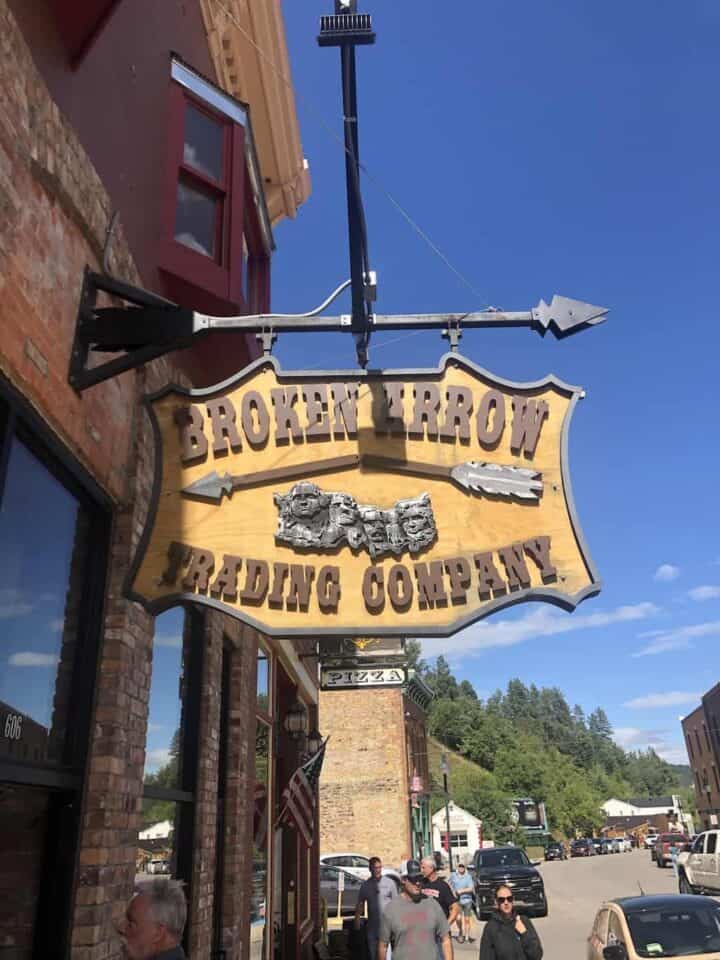 Also the Historic Fairmont Hotel where you can take a Ghost Tour nightly. We were there during the day so we missed that. And I love ghost tours.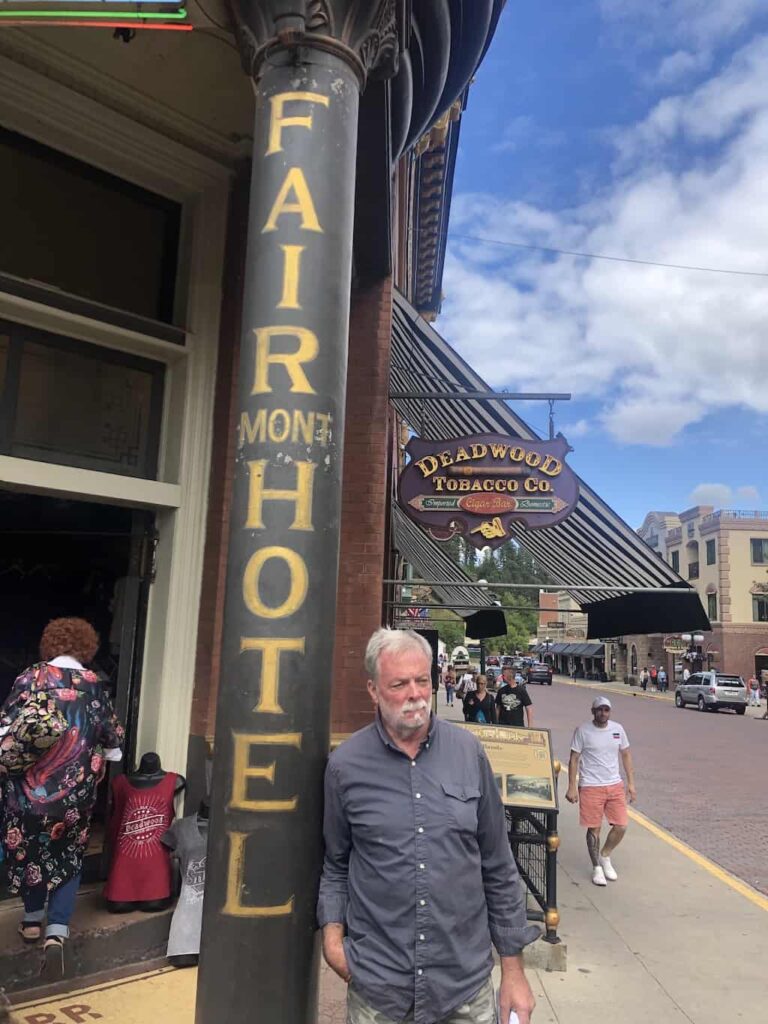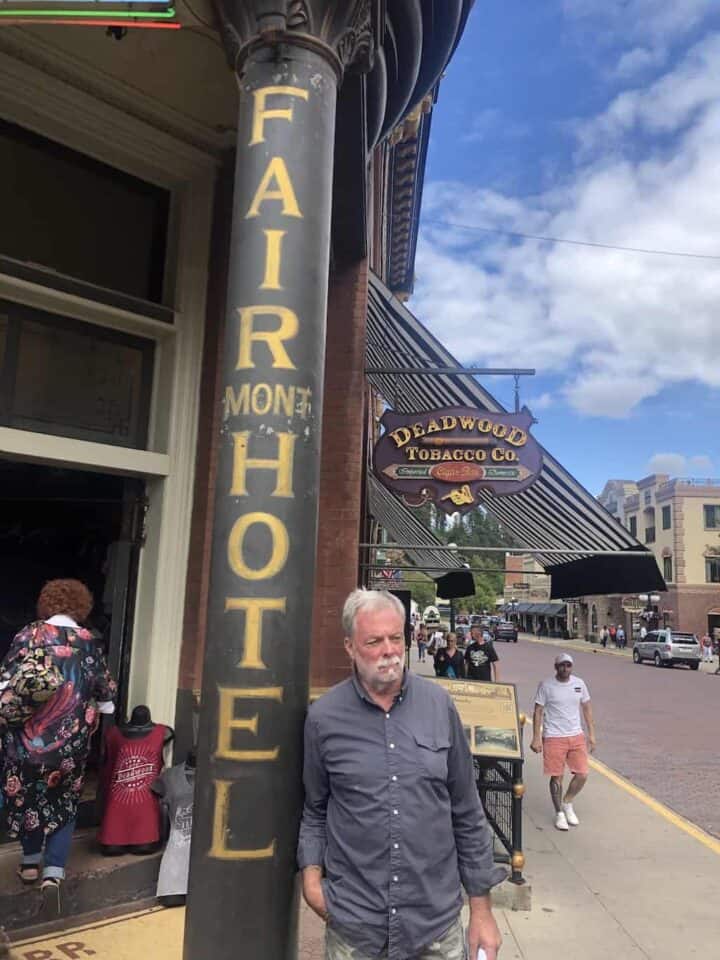 The Nugget Saloon is another cool place on the top of the list.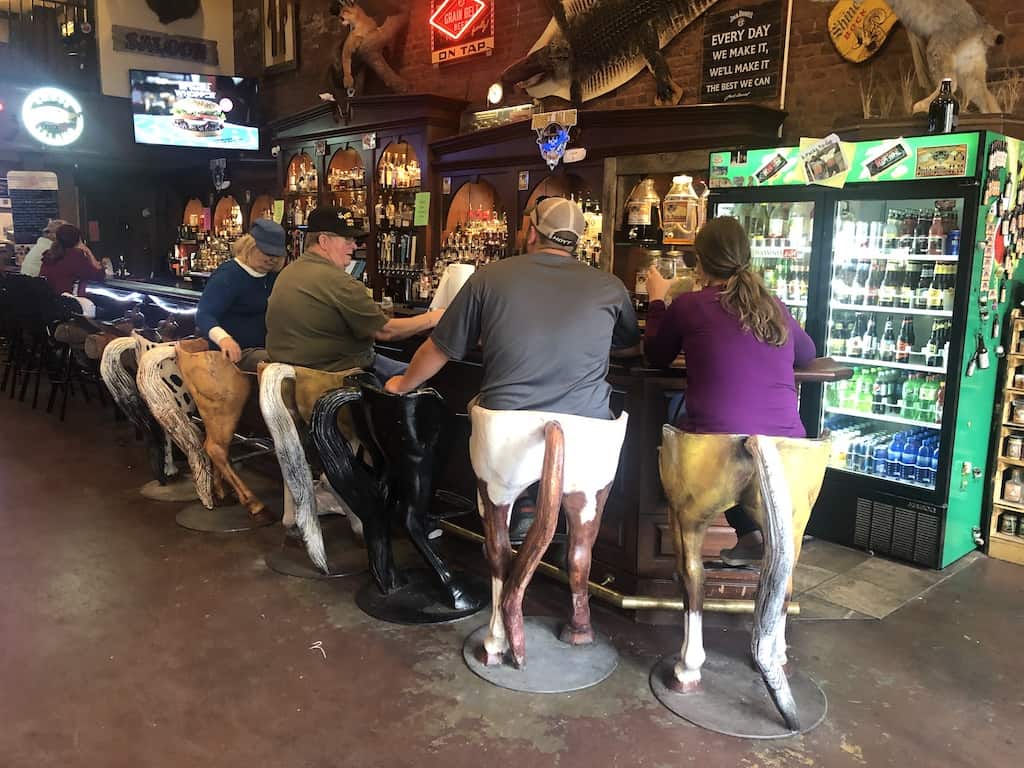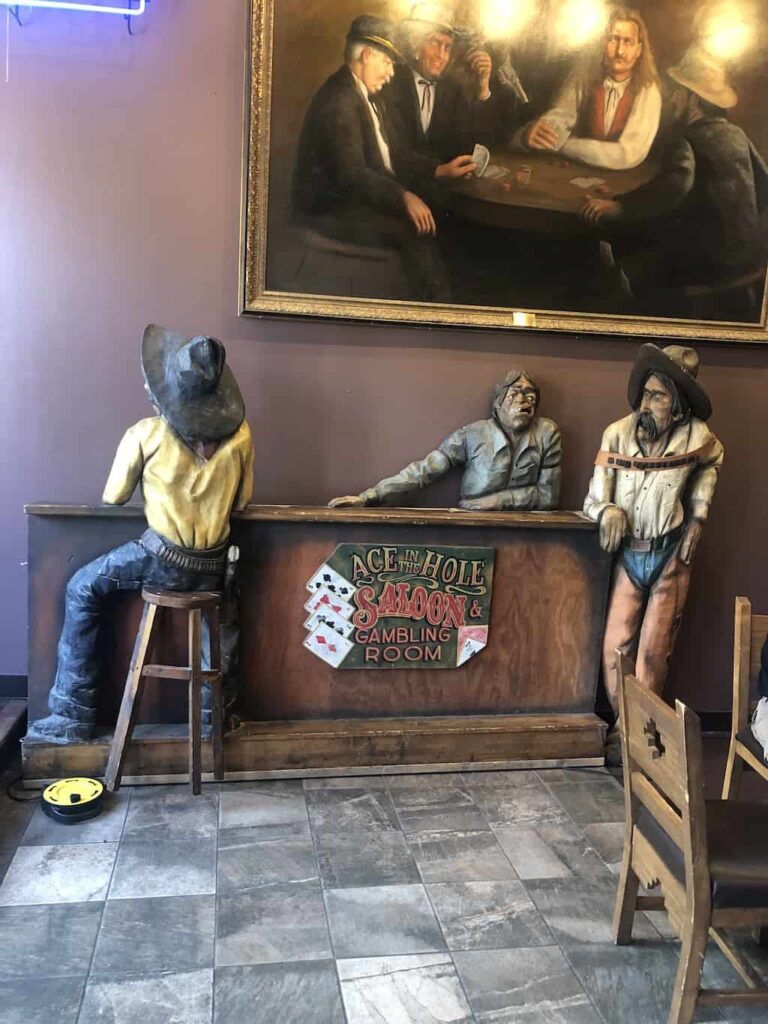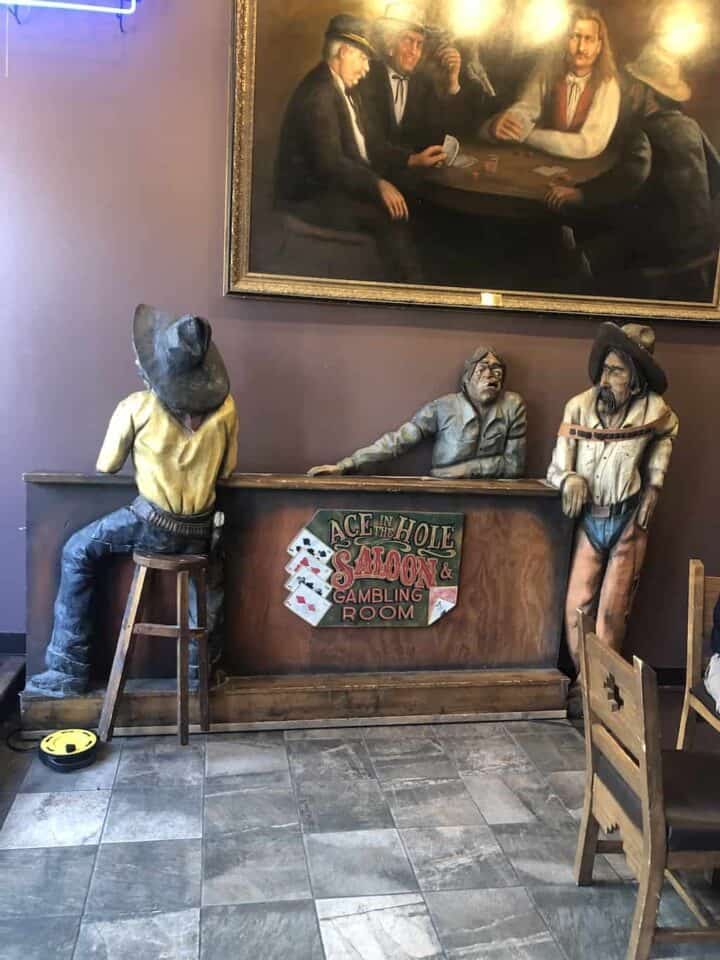 There are real stagecoach rides you can take and also shootouts. We waited to see one because it was scheduled for 2:00 in front of Mustang Sally's but they never showed up.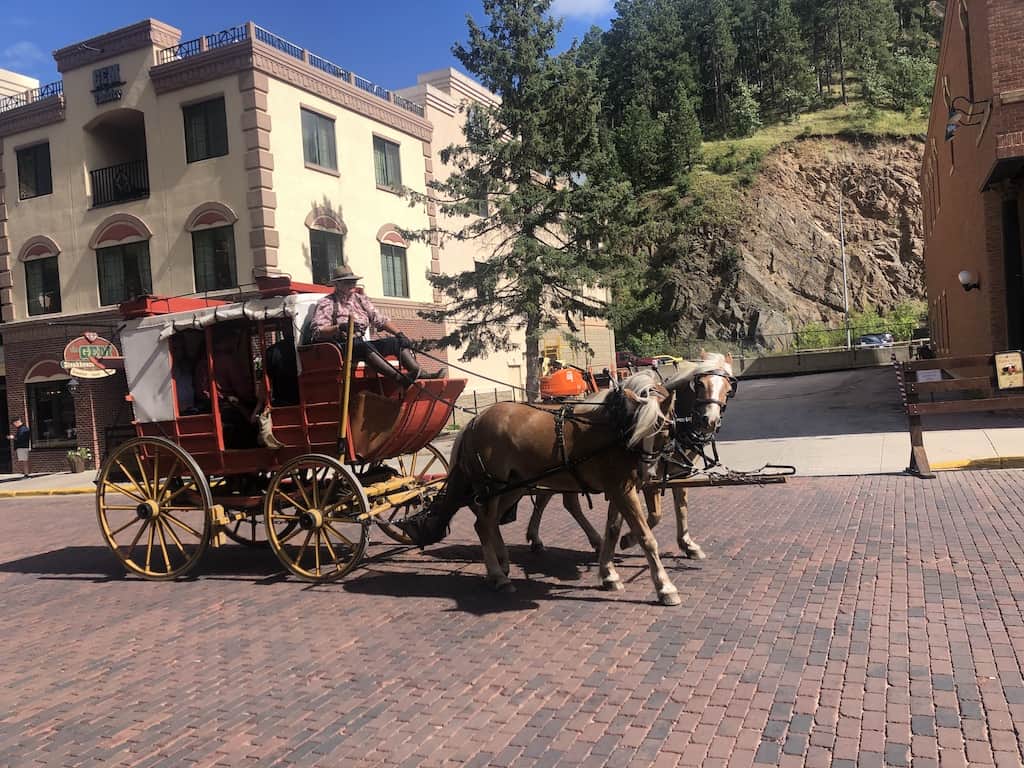 Who has the Best Burger in Deadwood, South Dakota
The Eagle Bar is said to have best burger in town. It also has some pretty neat things inside also. Although we didn't stay to eat, I like to pop in places and take pictures. lol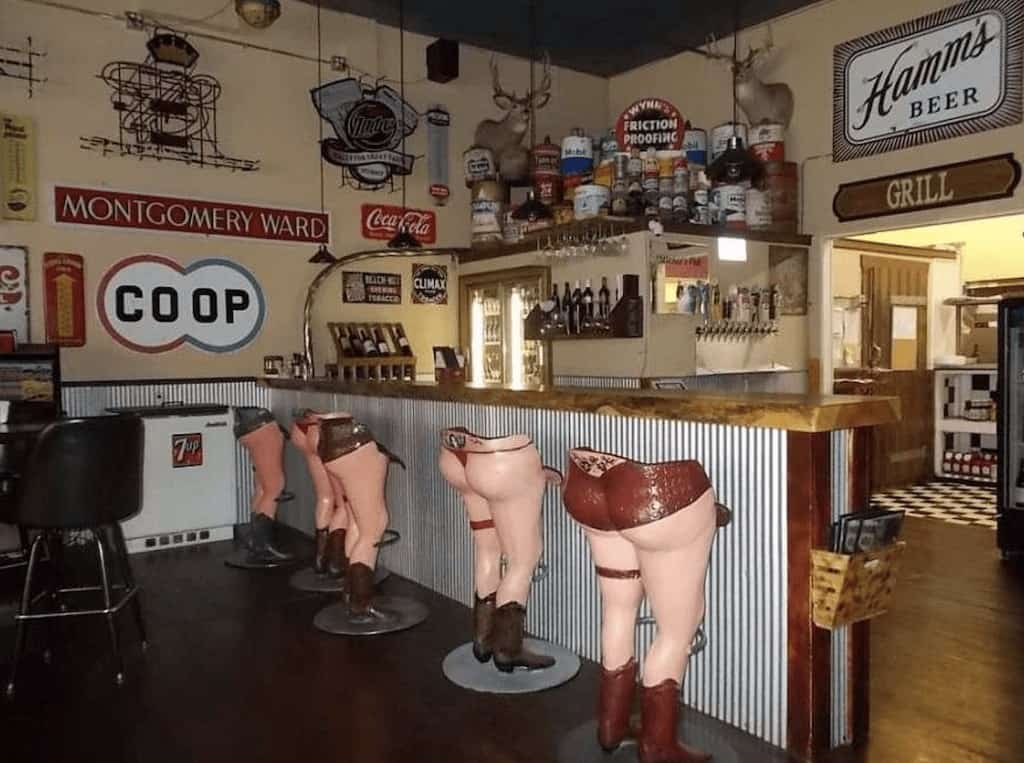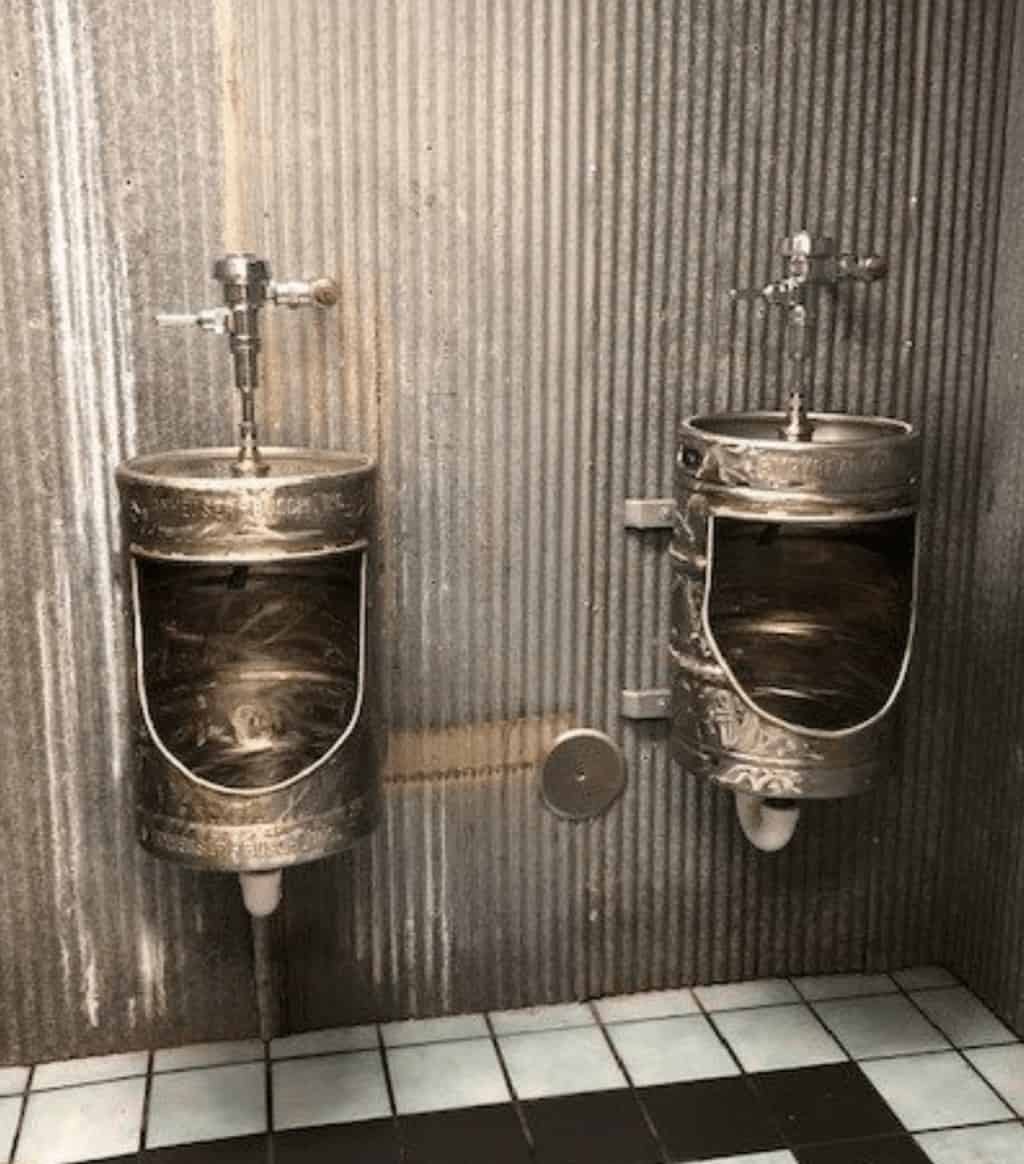 We only spent a few hours in Deadwood because there was so many other things we wanted to see. I guess that means one thing...we will have to make another trip to South Dakota.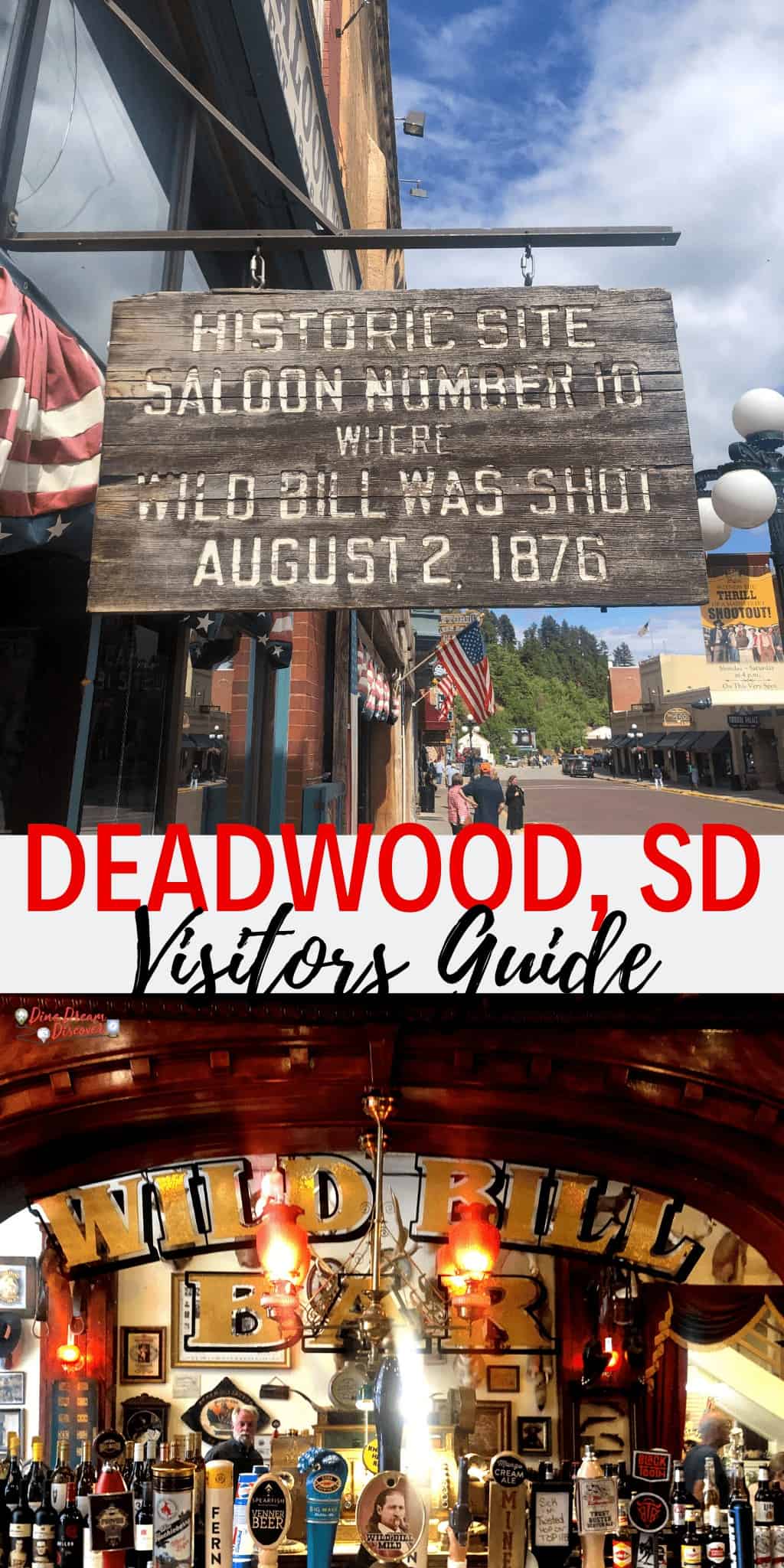 Wine Tasting Too
It wouldn't be a complete trip without some wine tasting. Belle Joli' Winery was right on the strip and on the way to the car ;). You can't leave without sampling some of Deadwood's wine, can you? I can't! As long as my designated driver is with me (he doesn't drink wine lucky for me, lol) you can bet I'mma gonna stop! And besides...they had Sangria too.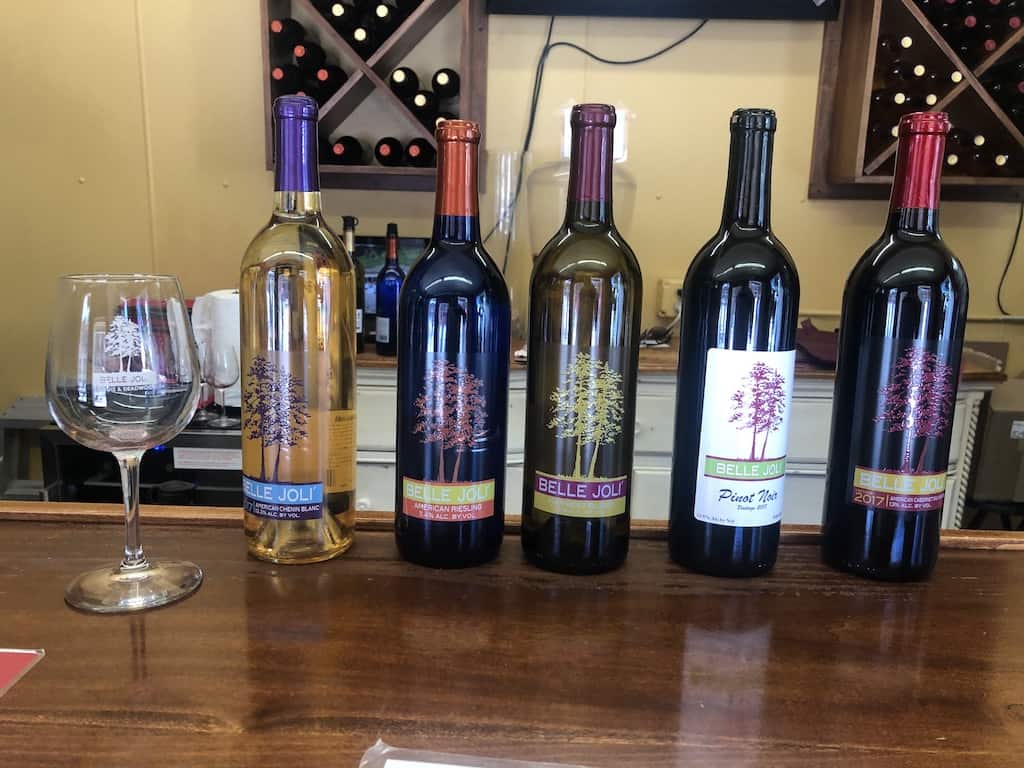 Have you ever been to Deadwood, South Dakota? What are some things we need to see on our next trip up there?