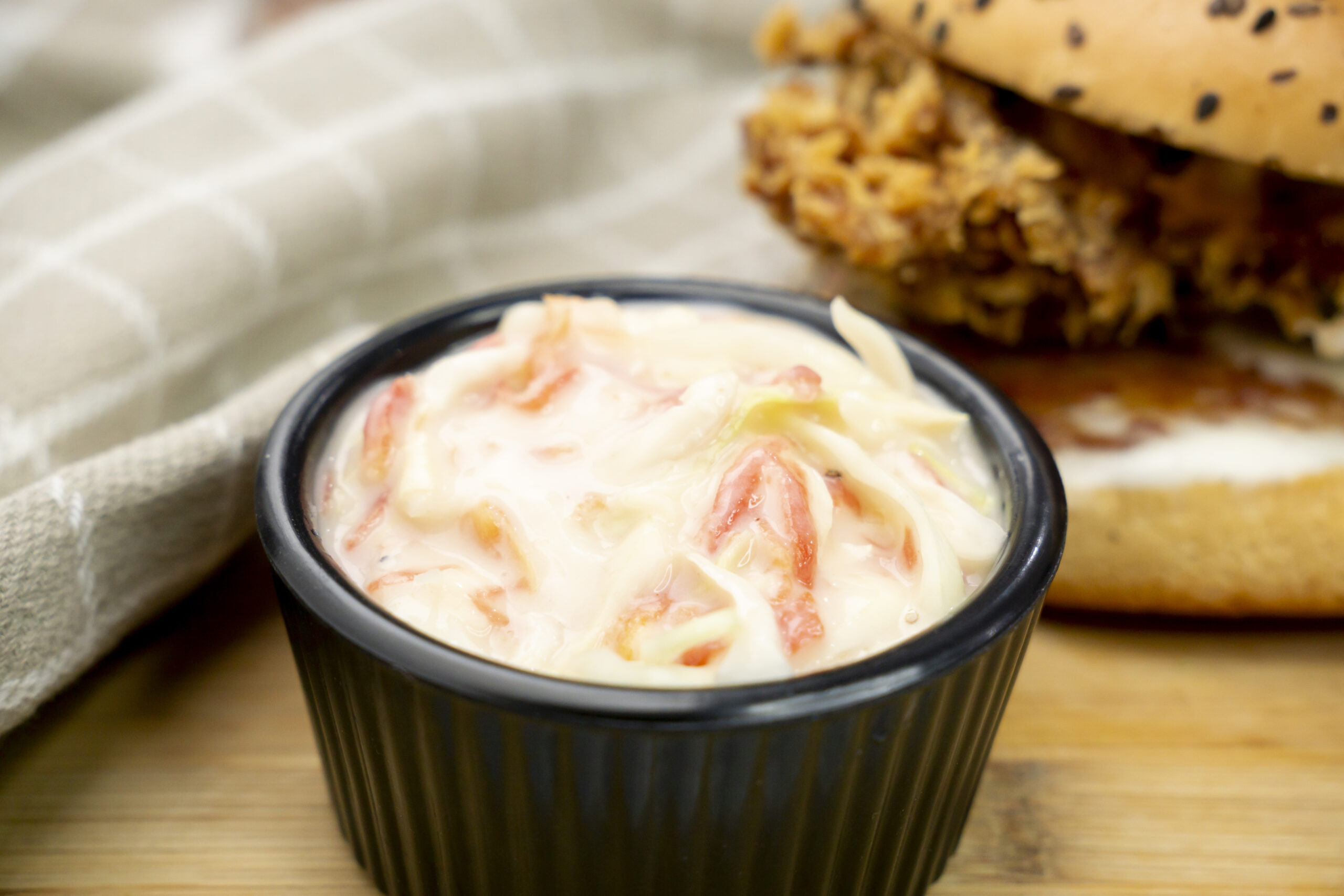 Who can resist the fresh and tangy taste of KFC's coleslaw? If you've ever thought, "I wish I could make this at home," then you're in for a treat! Here's a simple guide to whip up this delightful side dish in your own kitchen.
Ingredients:
Cabbage (1 medium-sized, finely chopped)
Carrots (2, grated)
Sweet onion (1 small, minced)
Mayonnaise (1 cup)
Sugar (⅓ cup)
Milk (⅓ cup)
Buttermilk (⅓ cup)
White vinegar (1½ tablespoons)
Lemon juice (2 tablespoons)
Salt (1 teaspoon)
Pepper (¼ teaspoon)
Recipe Steps:
Prep Veggies:

Take the cabbage, carrots, and sweet onion. Wash them well. Now, chop the cabbage finely, grate the carrots, and mince the onion. Mix them in a big bowl.

Tangy Dressing:

In another bowl, mix mayonnaise, sugar, milk, buttermilk, vinegar, lemon juice, salt, and pepper. Stir well till it's smooth.

Mix it Up:

Pour the dressing over the chopped veggies in the big bowl. Mix everything well. Make sure all the veggies get some of that yummy dressing.

Chill and Serve:

Put the coleslaw in the fridge for at least 2 hours. This makes it cool and lets the flavors mix. When you're ready to eat, take it out, give it a quick stir, and serve!
Final Thoughts:
Okay, let's be real: I always thought KFC had some secret ingredient in their coleslaw that made it taste SO good. But after trying this recipe? I feel like a kitchen magician! It's cool, it's crunchy, and it's got that perfect mix of sweet and tangy. Whether you're having a BBQ, a picnic, or just a regular dinner, this coleslaw fits right in. And the best part? Bragging rights when everyone asks, "Where'd you buy this?" and you can say, "I made it!" with a proud grin.
Tip: This coleslaw tastes even better the next day. So, if you can wait (I usually can't!), make it a day before you plan to eat it. Enjoy your homemade KFC coleslaw!