Men are always so hard to buy for in my opinion. Which is why we have joined forces with 9 other blogs to bring you the Ultimate Fathers Day Gift Ideas Guide.
This post may contain affiliate links. See my disclosure policy for more info.
Ultimate Fathers Day Gift Ideas Guide
Men are always so hard to buy for in my opinion. Which is why we have joined forces with 9 other blogs to bring you the Ultimate Fathers Day Gift Ideas Guide.
Here are links to all participating So Chic Bloggers Guides for you to check out.
Here is a list of our So Chic bloggers:
Cookwith5Kids
TheReviewWire
GingerCasa
CrazyforCouponing
DaybyDayinOurWorld
WrappedUpinU
BlogByDonna
Consumer Queen's Guide
Dazzling daily deals' guide
So let's get started since Father's Day is only a couple of DAYS away. And head down to ENTER THE GIVEAWAY. Good luck and Happy Father's Day!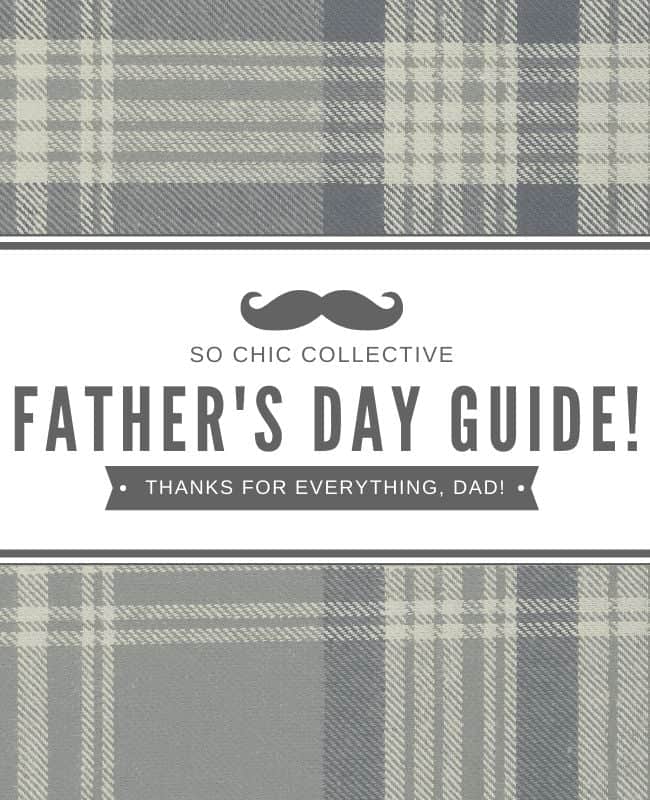 More Father's Day Gift Ideas
Top Father's Day Gift Ideas
Pace 500 E-Bike | Aventon Bikes
Photo Credit: www.aventon.com
Keep up the Pace with our latest ebike! This Class III ebike maximizes fun and keeps you cruising. It's like powering up your legs to make hills a thing of the past.
Equipped with large comfortable tires, the Pace gives you the ultimate balance in comfort and power.
With a relaxed, upright riding position and 5-levels of pedal-assist, this ride will keep the smile on your face all day long.
Give dad the gift of the outdoors. This AVENTON Pace 500 E-Bike makes the perfect Father's Day Gift.
S.01 Action Baby Carrier - Balance Kit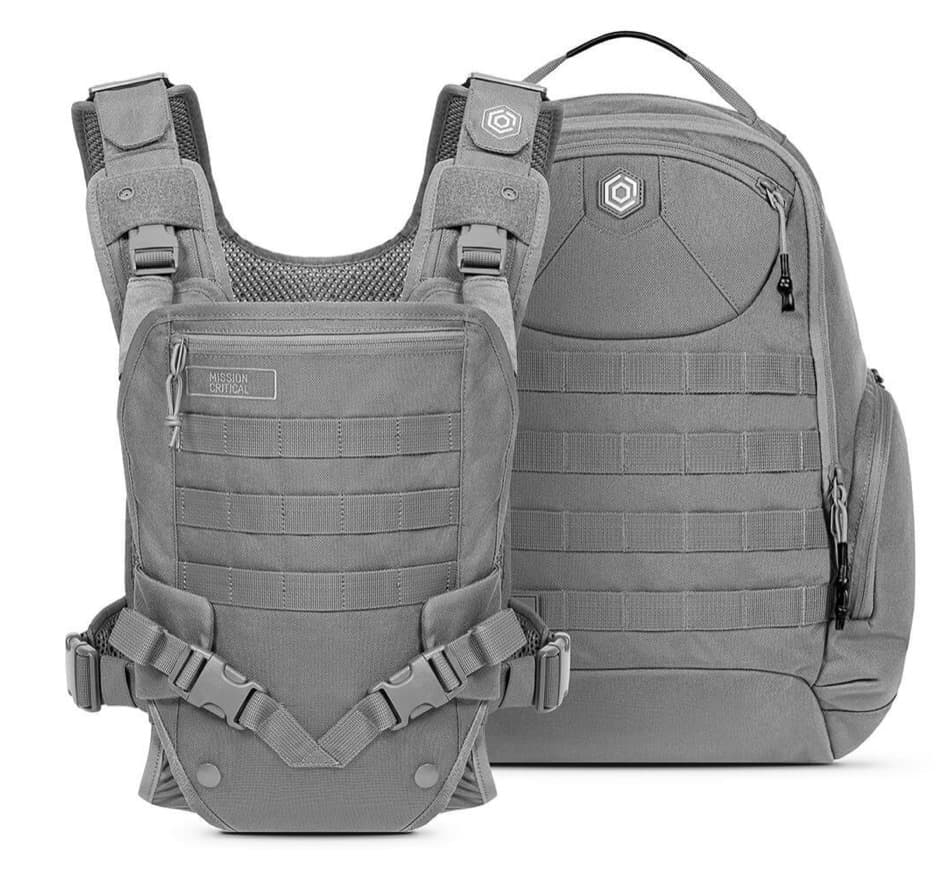 Photo Credit: www.missioncritical.cc
Mission Critical S.01 Action Baby Carrier and the S.01 Action Daypack Zip
For the awesome baby wearing dad! No frills or flowers, this rugged combination of the S.01 Action Baby Carrier and the S.01 Action Daypack Zip is specifically designed to work together with a MOLLE-interface that seamlessly secures the daypack to the carrier.
With Baby facing in or out on the chest and with gear on the back, weight is evenly distributed to keep Dad comfortable. Easily access the magnetic changing pad without removing the carrier. Modular and versatile, the Daypack Zip is a highly reviewed standalone bag.
Kit includes:
+ S.01 Action Baby Carrier
+ S.01 Action Daypack Zip
+ Magnetic Changing Pad 
3D Crystals with Your Custom Photos
Photo Credit: www.crystalclearmemories.com
Get creative with unique photo gifts for Dad this Father's Day!
Save 15% through June 30 with code SOCHIC + WIN a FREE 3D crystal photo (retail value $179)!
Whether it's a family photo, pet photo or an awesome photo of Dad himself, it's easy to bring precious memories to life with a 3D photo crystal! 
Doubling as an elegant paperweight, these beautiful memorial keepsakes make for a stunning showpiece on any desk, shelf or mantle. 
Dad will be extra proud to show off family photos with his very own photo crystal. Just upload any photo and Tampa, FL based CrystalClearMemories.com will laser-engrave it for you. 
US orders ship free! Allow 1-2 weeks for processing/shipping (hurry to get yours for Father's Day now!).
We love the awesome preview option and how important customer happiness is to this brand! See exactly what your crystal will look like before you pay and after you receive your order, if you aren't happy they'll re-do it at no cost. 
Plus, their Break-Free Guarantee promisees they'll replace any broken crystal, hassle-free. View the complete selection of sizes, shapes and light-up bases and order your very own at CrystalClearMemories.com. 
Scotch Porter Deluxe Collection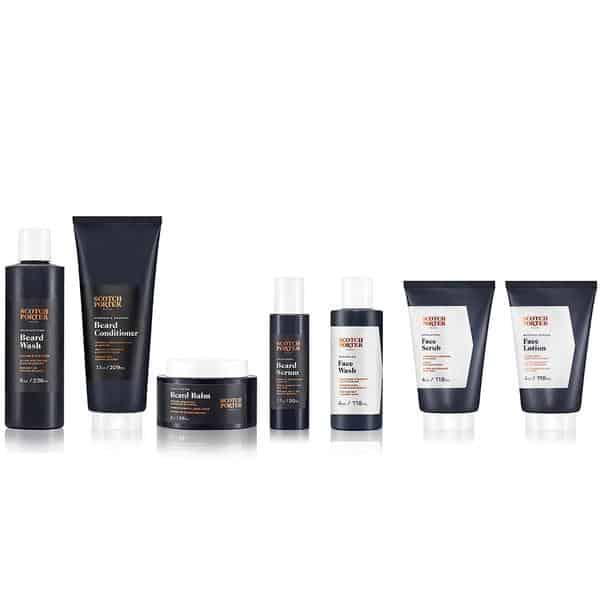 Photo Credit: www.scotchporter.com
The Scotch Porter Deluxe Collection includes SP's Beard and Face Care Collections - everything needed to cleanse, condition and style the beard, plus the face care to exfoliate, moisturize and reduce blemishes.
Created for the guy who takes his beard and facial skin care grooming regiment serious.
For a limited-time only, grab this collection and others at 50% OFF just in time for Father's Day here: https://www.scotchporter.com/pages/2021-summer-picks
Ultra-Efficient Wood Burning Backpacking Camp Stoves & Fire Pits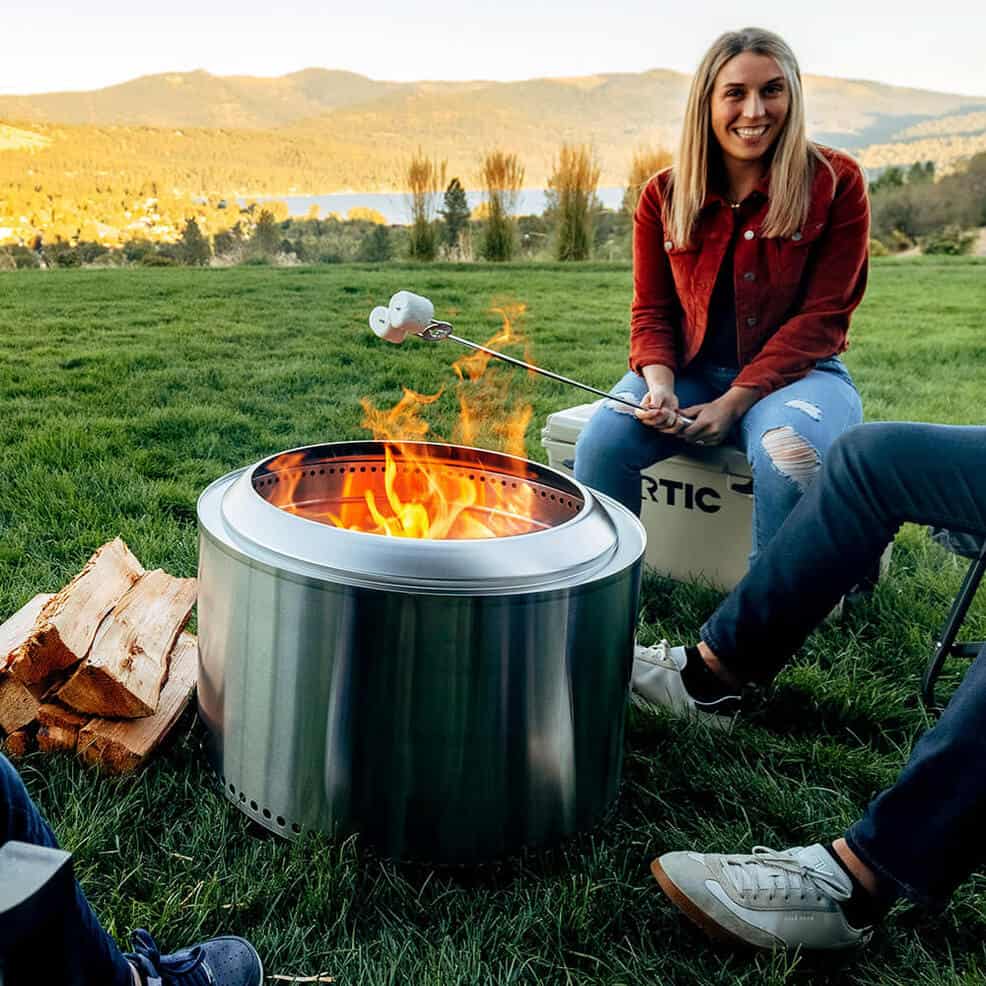 Photo Credit: www.solostove.com
SoloStove Yukon
The Yukon from SoloStove allows you to make the biggest, baddest flame out there. Yukon harnesses Our Signature 360° Airflow Design™ to give you a smoke free, roaring fire in minutes. Spring Sale: Get the Yukon Stand FREE with your Yukon purchase for a limited time!
Matias Wireless Aluminum Keyboard with Backlight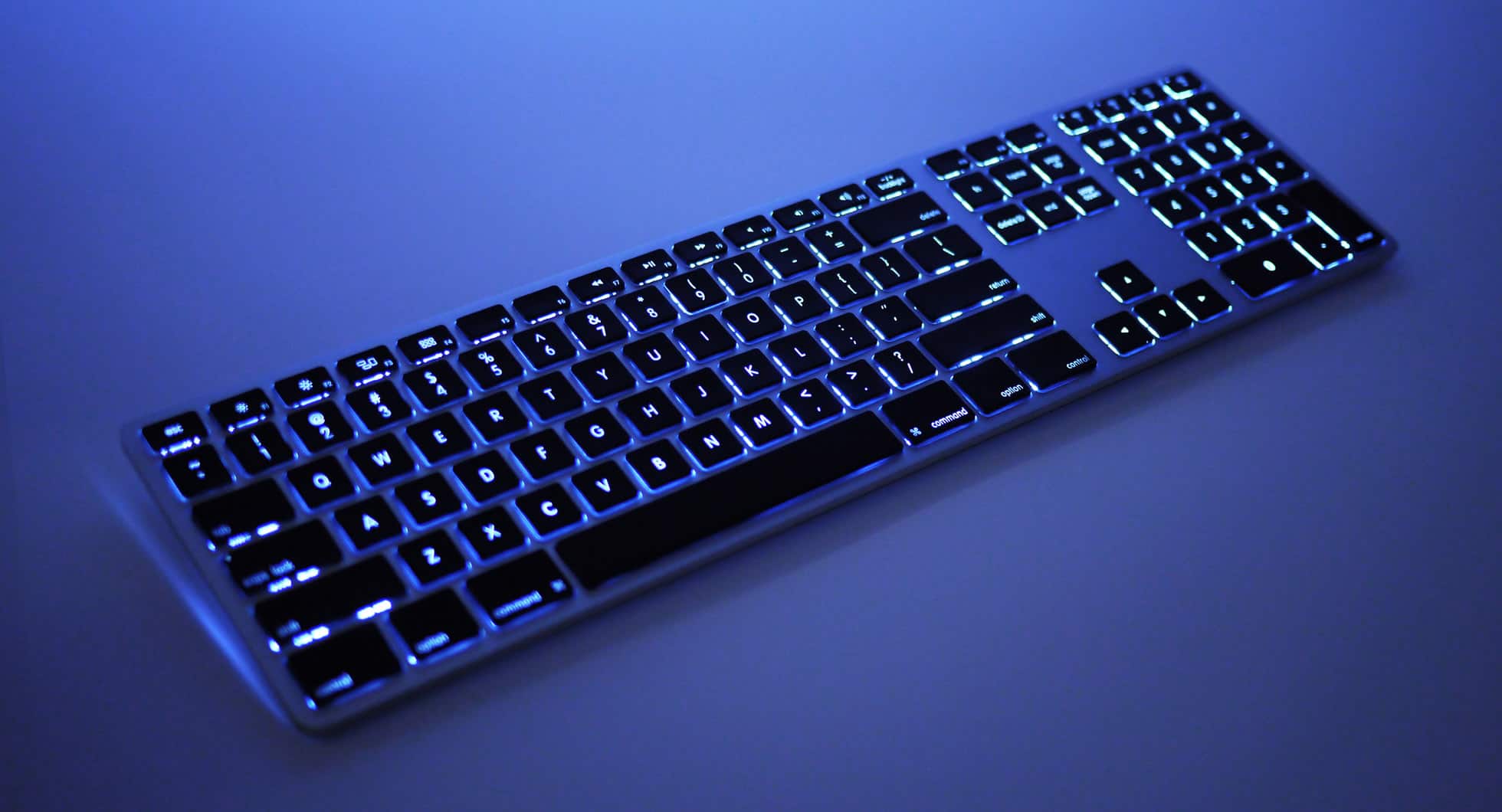 Photo Credit: matias.ca
Matias aluminum keyboard with backlight
This aluminum wireless keyboard a perfect gift for Dad. It's a full-size Bluetooth keyboard that needs charging once a year.
Backlight means you can still see the keys in the dark. You can pair up to 4 devices at once so you can seamlessly switch between your iPad, windows pc, android phone, or iPhone.
We love the always-on function, this keyboard does not power down or disconnect.
The Pakt Travel Backpack
Photo Credit: paktbags.com
Meet the Pakt Travel Backpack, a collaboration with gear-guru Chase Reeves, inspired by feedback from a community of travelers. 
Features 30L capacity, a zip-around, dual-compartment design for the ultimate in organization. 
Easy access to everything you need while en route, padded laptop sleeve fits most 15" & 16" laptops, premium, durable materials, and hardware plus it is carry-on approved!
Original PeachSkinSheets
Photo Credit: www.peachskinsheets.com
The Original PeachSkinSheets are GREAT for hot sleepers, which makes them the perfect gift for hot dads this Father's Day!
Breathable, ultra-soft, pill resistant and anti-snag bed sheets featuring thermal control and moisture management properties...warm sleepers stay cool, and cool sleepers stay cozy.
The durable athletic grade performance SMART fabric wicks away moisture to keep you drier and more comfortable.
Best of all, they have a luxurious 1500 Thread Count level of softness with a brushed PeachSkin finish on both sides.
Available in Split King, Split Head, Cali King, King, Queen, Full, Twin and XL Twin and XL Full. Don't let Dad sleep another night on anything less than breathable, moisture wicking, ultra soft PeachSkinSheets!
Display Beverage Cooler Commercial Refrigerator
Photo Credit: kingsbottle.com
The KingsBottle Display Beverage Cooler Commercial Refrigerator is perfect for special guys man cave. This commercial beverage cooler is fit for a king. Dad can keep all his favorite drinks cold and ready to go during game time. Comes with at min/max room temperatures: 41-100°F (5 - 38°C) and adjustable temperature range: 34-50°F (1-10°C).
All of KingsBottle orders of refrigerators receive free standard curbside truck or porch package shipping,
TB235 XP High-Wheel Self-Propelled Mower
Photo Credit: www.troybilt.com
TB235 XP High-Wheel Self-Propelled Mower
Troy-Bilt Check, Don't Change™ engine eliminates the need to change oil by simply checking before each use and topping off as needed.
Built In America with U.S and Global Parts since 1937
Pushes more easily over rough spots and up hills with 11-in high rear wheels
Get improved control and faster turns with variable speed front wheel drive
Deck wash adaptor makes maintenance easier by simply connecting a standard garden hose to rinse clippings from underside of deck
TriAction® cutting system delivers a well-groomed look to your lawn. 
The rake bumper, specialized blade and symmetrical deck work together to create finely mulched clippings and a clean, even cut every time.
HairMax | Regrow Your Hair with the Ultimate Laser Treatment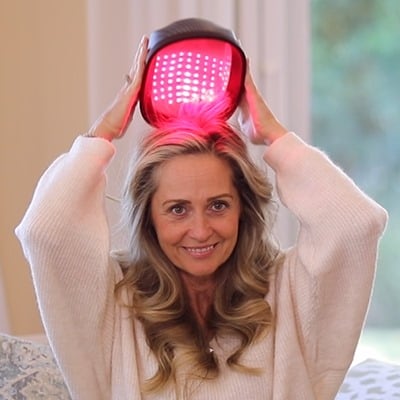 Photo Credit: hairmax.com
Hairmax Flip 80 Laser Cap
The Flip 80 Laser Cap is the first and only cordless laser cap device uniquely designed to treat the front or back of your head, or both with a simple flip.
80 medical-grade lasers are focused in half of the cap, providing double the laser density of other 80 diode laser caps and the equivalent of 160 total lasers on the scalp when flipped.
Save $100 when you use code: DAD100 at checkout