Putting together a themed Easter crafts kit will keep you prepared for those moments where something is needed to keep small hands busy.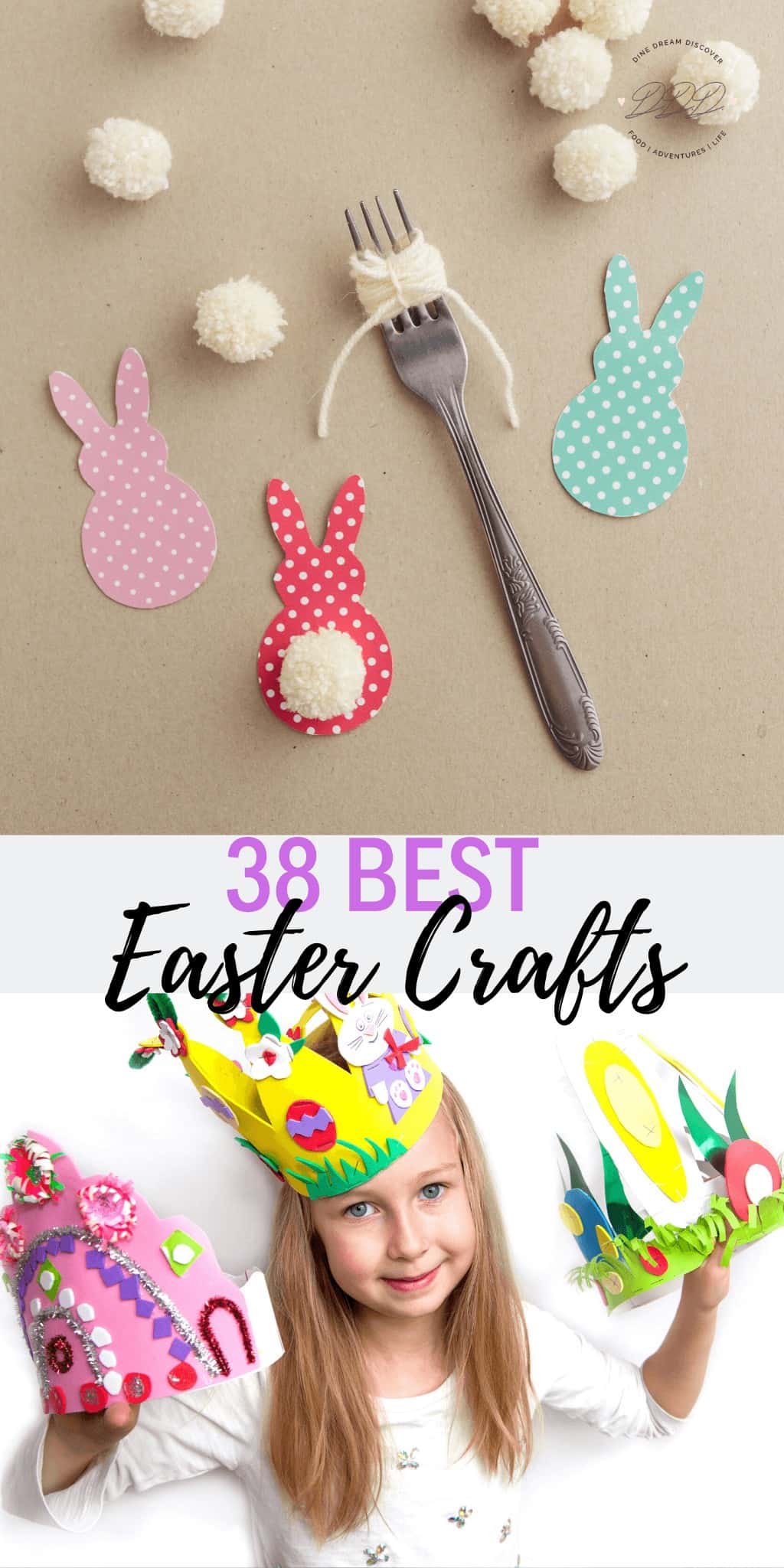 This post may contain affiliate links. See my disclosure policy for more info.
38 Best Easter Crafts and The Ultimate Easter Craft Kit
In many households, crafts are part of holiday celebrations. They are a great way to teach children about the holiday and keep them occupied as well. Putting together an Easter themed craft kit will keep you prepared for those moments where something is needed to keep small hands busy.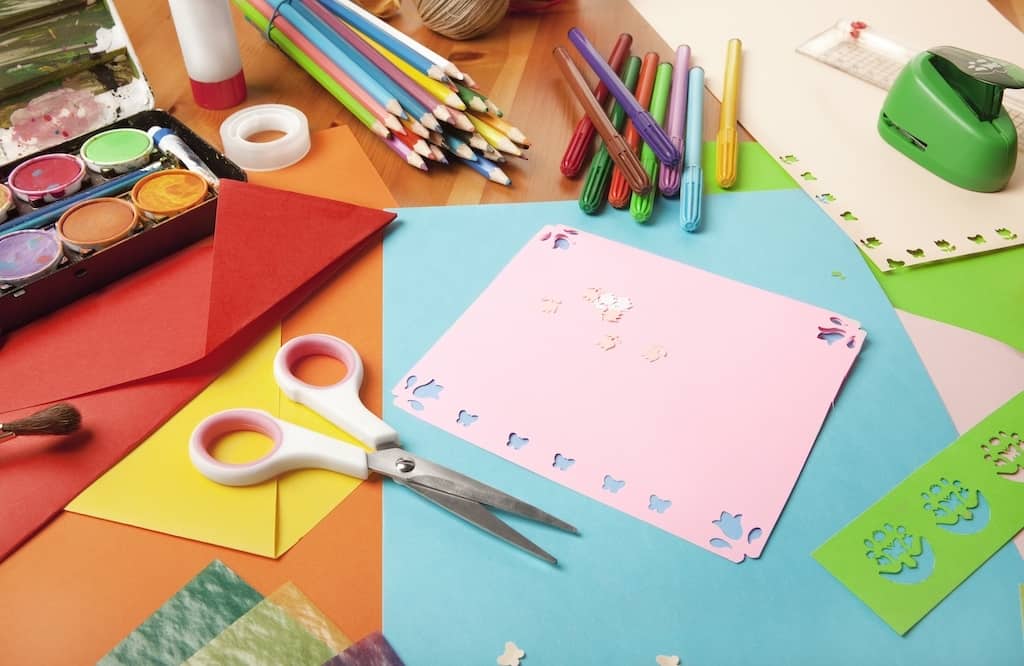 Here are some items your craft kit should include:
The craft kit is generally fairly easy to put together and can be done very affordably using times from your local dollar store and discount outlets. It helps to have a good idea of the age group that will be using the kit. Younger children will prefer crayons and stickers while older children may prefer glitter glue, markers and fancy edge scissors. Older children will be able to come up with dozens of craft ideas from this selection of craft times, but here are a few ideas to get you started.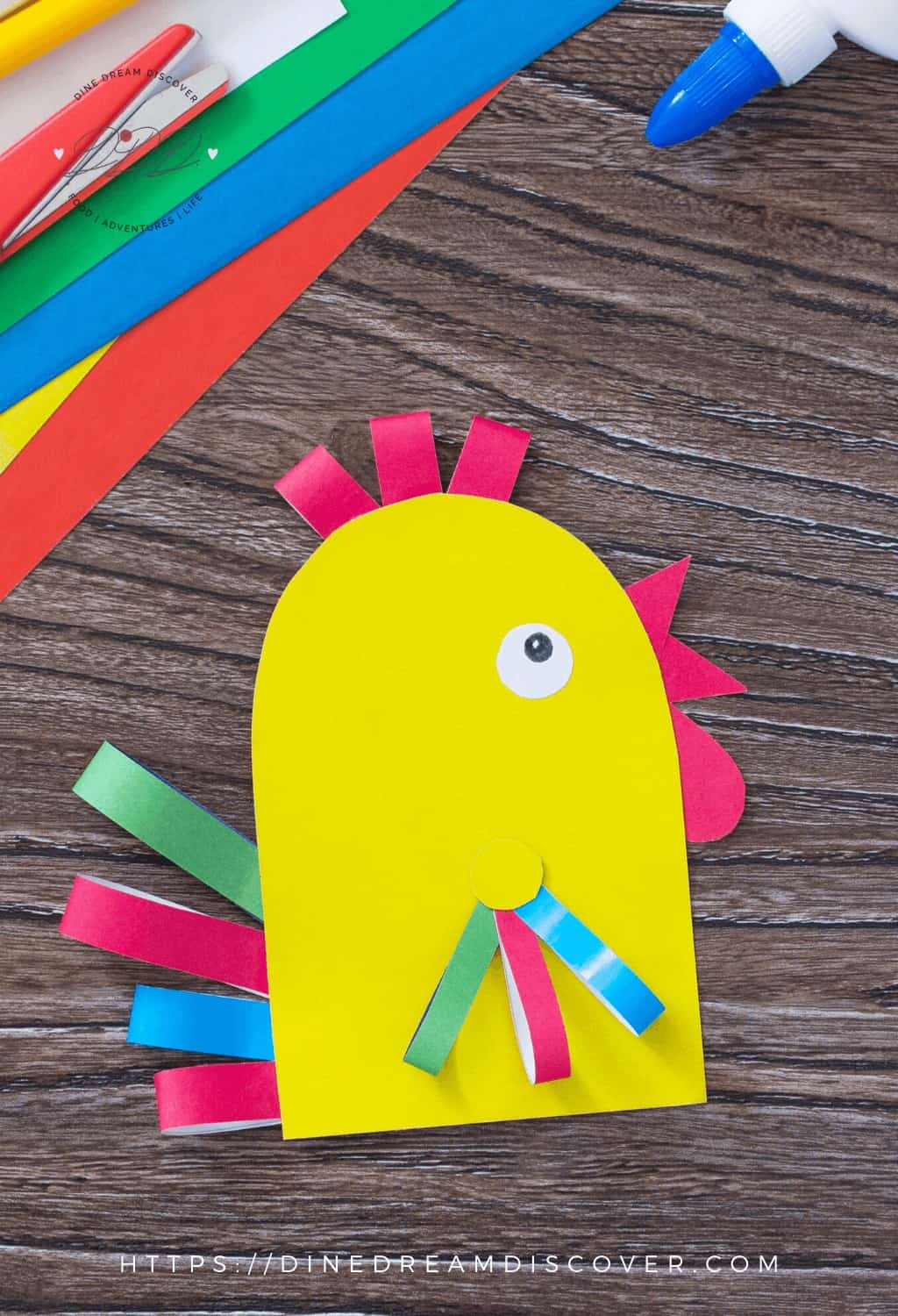 Crafts to Make
Easter Bookmarks
Cut cardstock into 6x2" strips and use a hole punch to put a hole at the top of each bookmark. Your child can decorate their bookmarks using items from the kit and a ribbon or yarn scrap can be added through the hole at the top to finish it off. Help your child pick an appropriate verse to include on their bookmark in keeping with the Easter theme. These bookmarks can be for their own use, or given as gifts to friends or grandparents.
Easter Cards
Cards are another simple craft idea that can also be used to create gifts for grandparents or other family members. Younger children may need help cutting and folding the cardstock which can then be decorated using the items in the kit. For an extra touch, try other shapes: egg shaped cards, cross shaped cards, etc.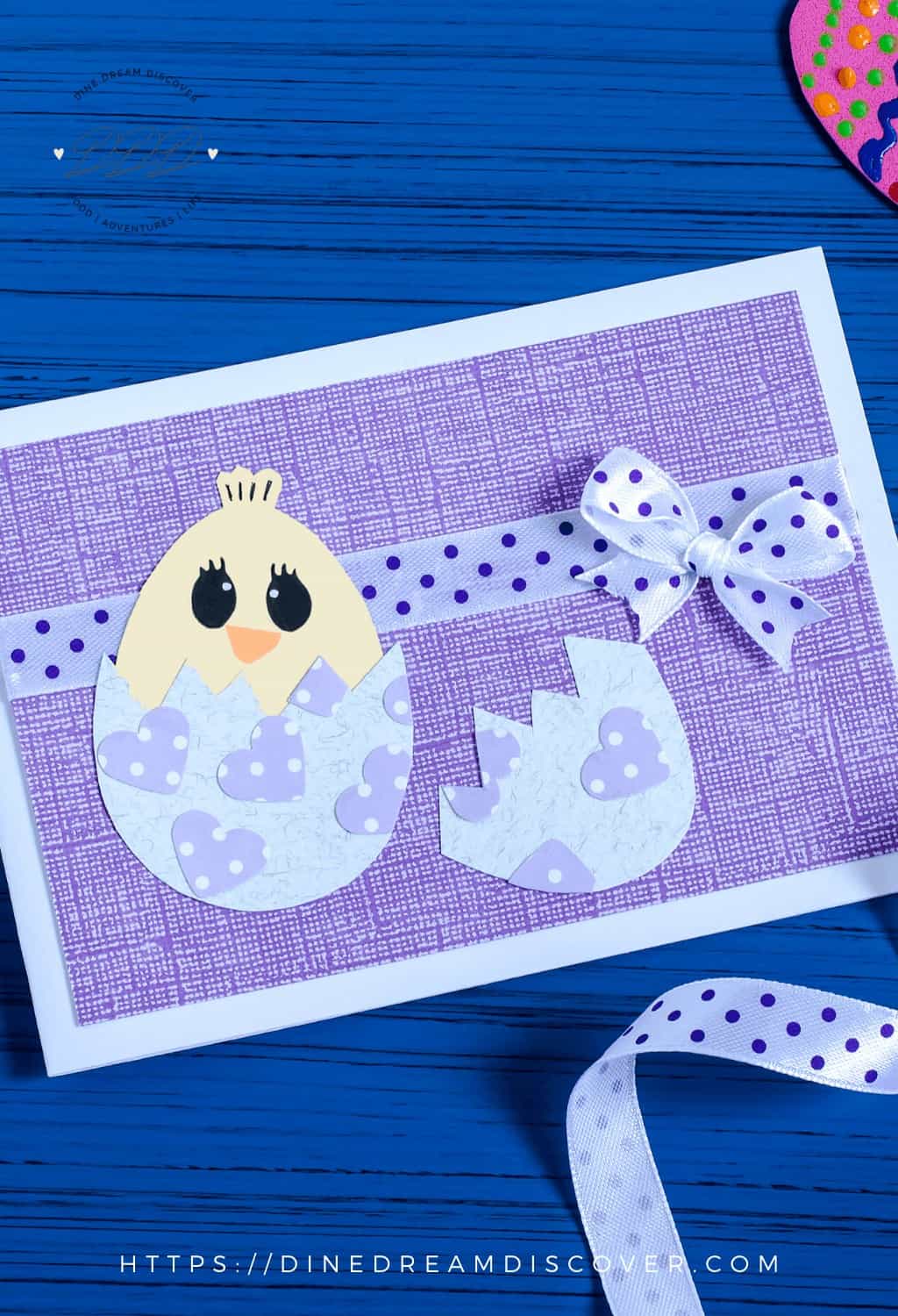 If your child is going to be giving their cards to friends and family, envelopes offer additional craft options. You may want to provide basic envelopes for younger children to decorate, or print out templates for older children to make their own envelopes. You can find envelope templates from many online scrapbook and craft sites.
Easter Journals
An Easter journal is really a craft within a craft. Children will enjoy creating their journals, and can later use them for entertainment as well. To start off, create a cover using folded cardstock and inside pages using regular white paper. Help your child staples the pages together. Your child can then decorate the cover of their journal using the items in the kit.
These journals can be used as coloring pages to keep your child busy during family gatherings or on long drives between gatherings. They can also serve as a place for your child to write about their Easter celebrations, making a great keepsake to look back at in years to come. Older teens may want to use their journals as a special place to journal during their devotional time over the Easter holiday.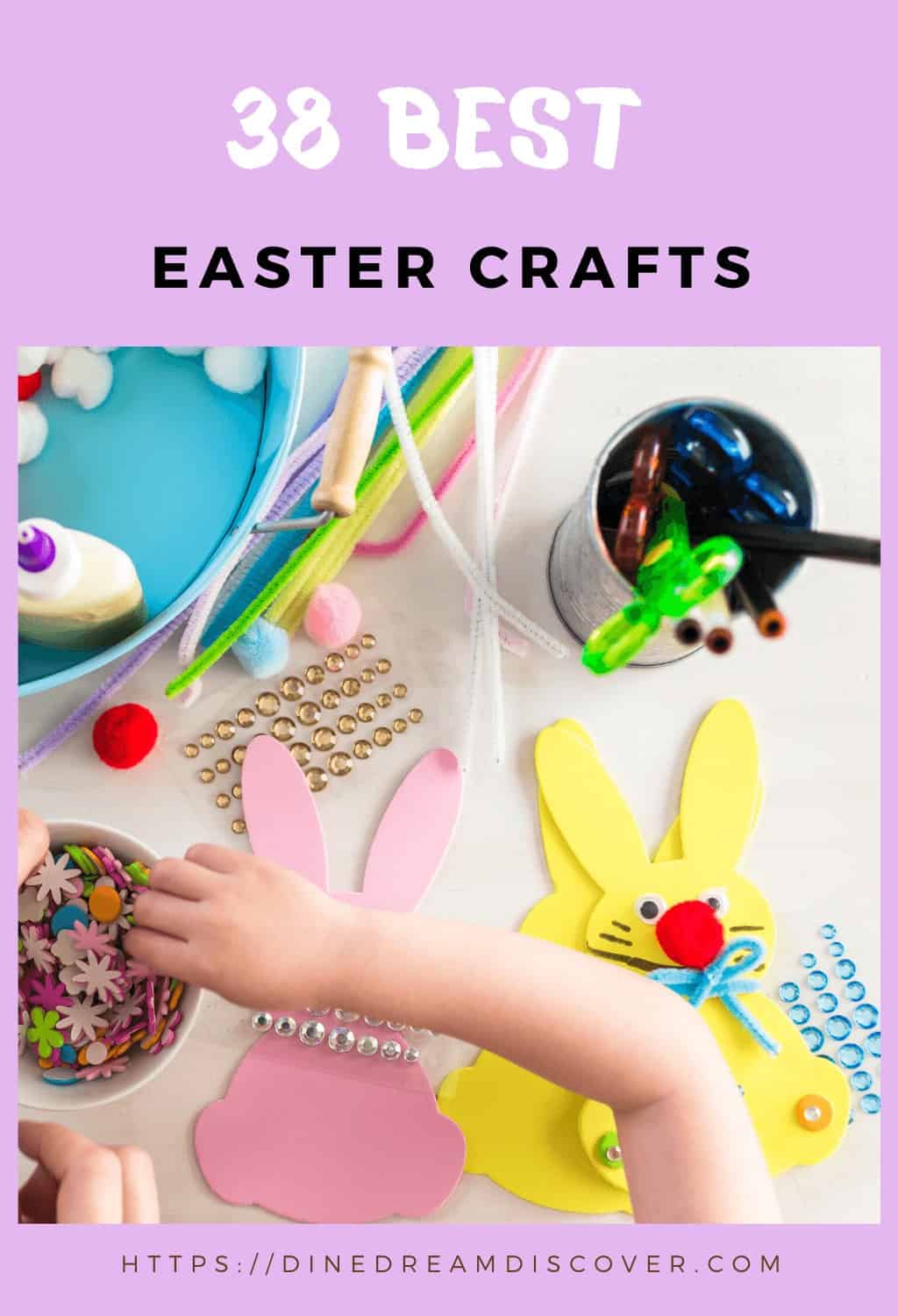 38 Best Easter Crafts
Apothecary Jar Easter Centerpiece - Oh So Savvy Mom
DIY Easter Egg Button Art - Frugal Mom, Eh!
DIY Plushie Felt Bunny - Craft Bits
Carrot Treat Bags - Sum of Their Stories
Paper Egg Easter Card - 5 Minutes for Mom
Yarn-Wrapped Easter Egg Cups - Thrifty Jinxy
Paper Plate Easter Bunny Craft - The Best Ideas for Kids
DIY Easter Bunny Headband - Simple at Home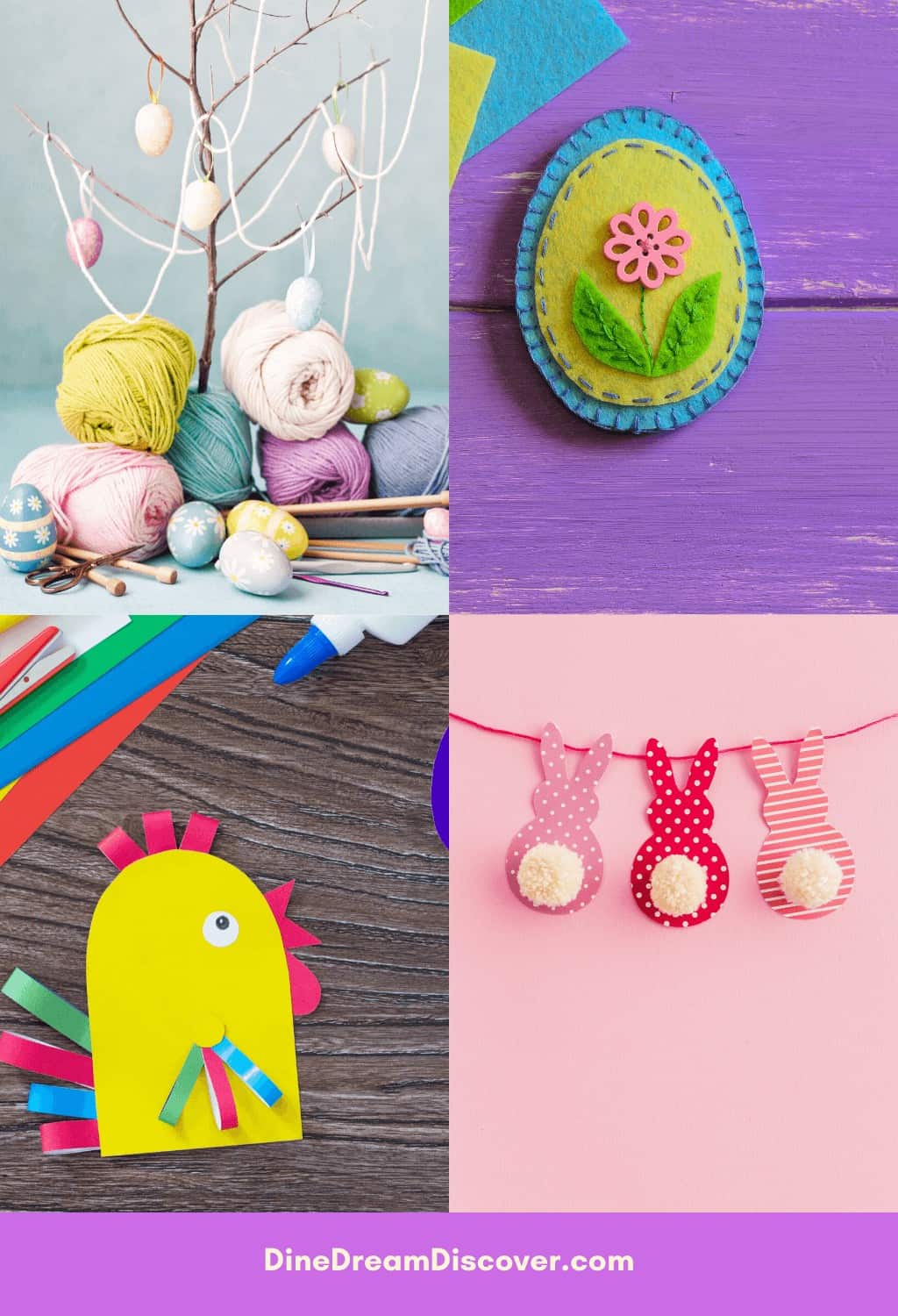 Filo Dough Easter Basket Cups - Scrappy Geek
Rustic DIY Easter Bunny Burlap Wall Art - Gym Craft Laundry
Mason Jar Easter Baskets - Hello Little Home
Grow Your Own Easter Grass - Creative Green Living
Paper Plate Easter Bunny Basket - The Girl Creative
Easter Bunny Treat Cups - Shaken Together
Pom Pom Yarn Chicks - Crafts by Amanda
Kids' Table Easter Bunny Decor - Home Work
DIY Easter Bunny Bag - Rock-a-Bye Parents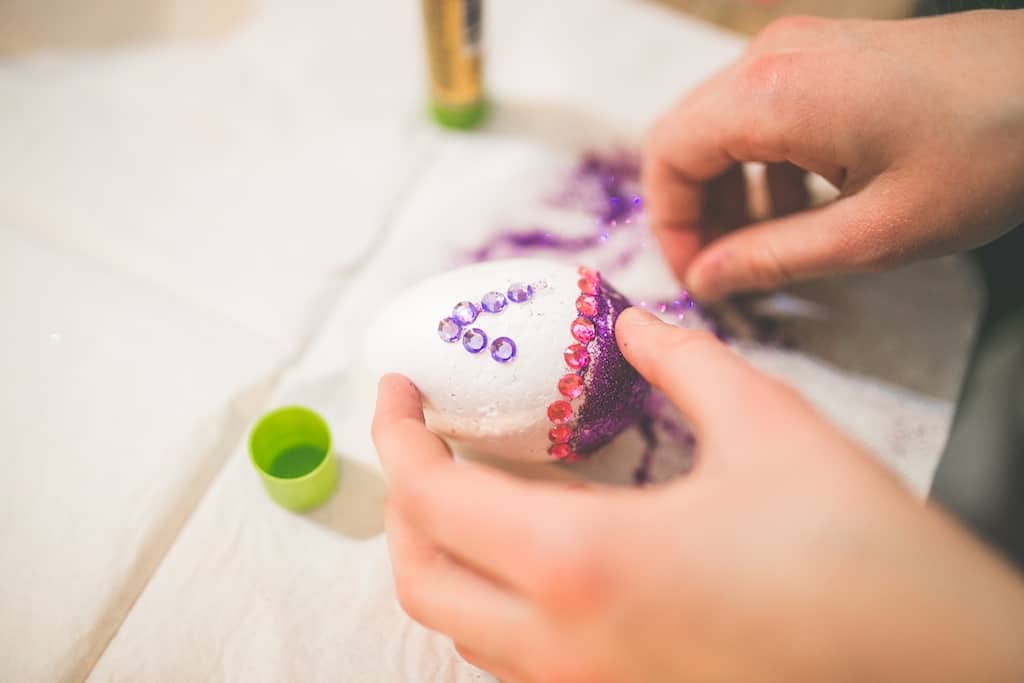 19 - 38 crafts for Kids
Felt Easter Egg Craft for Kids - Celeb Baby Laundry
Easter Egg Dioramas - Peace But Not Quiet
Printable Easter Lamb Activity - Lemon Thistle
DIY Easter Tree - Mooshu Jenne
Handprint Chick Puppets - Kids Craft Room
Torn Paper Hatching Chick - Artsy Momma
Handprint Chick for Easter - Fun Handprint Art
Sock Bunny Craft - Momma Lew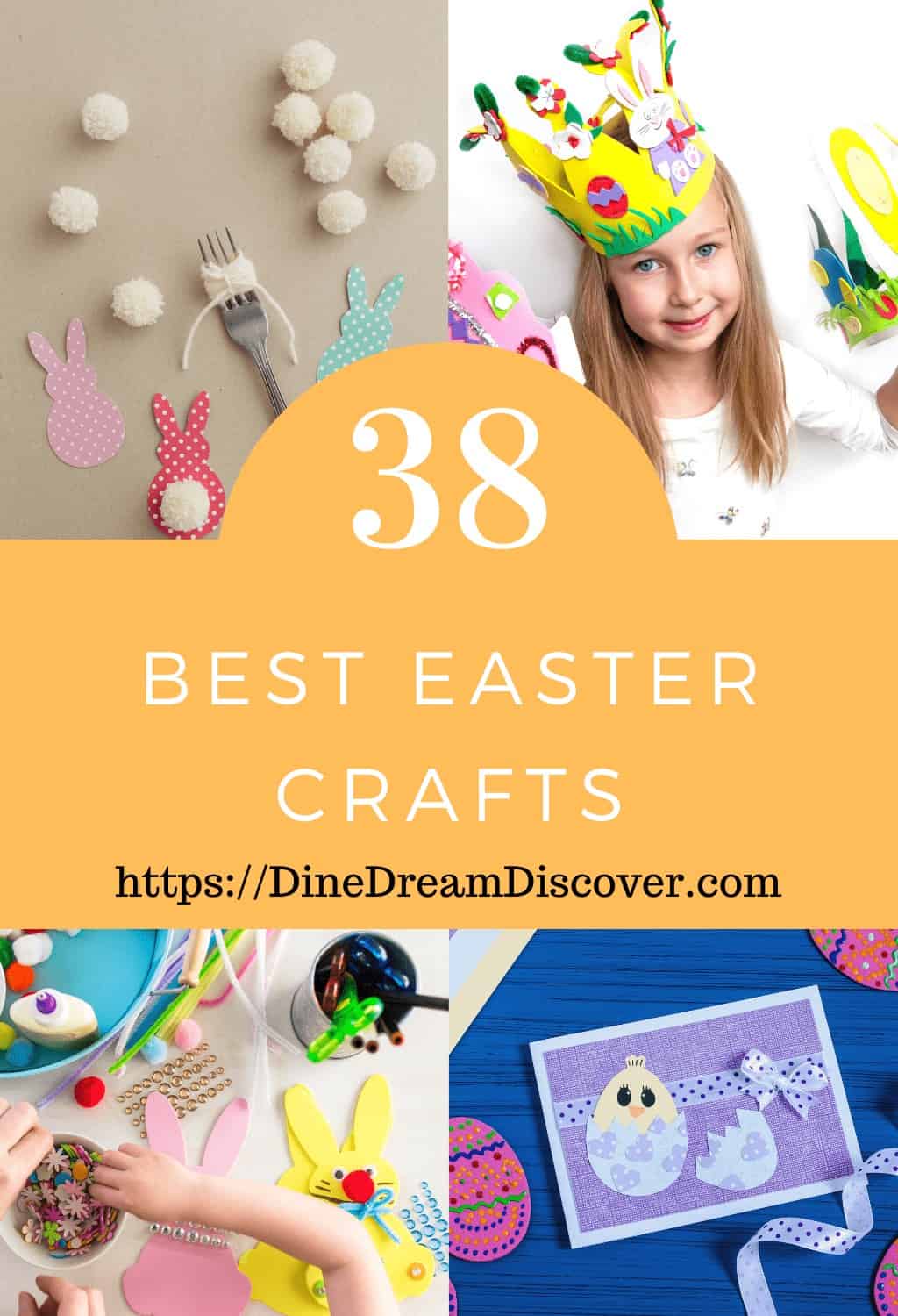 Hand-Painted Paper Mache Easter Baskets - The Country Chic Cottage
Quilted Easter Baskets - Uncommon Designs
Milk Carton Easter Baskets - Condo Blues
DIY LEGO Easter Basket - Busy Creating Memories
Uncrackable Knitted Easter Eggs - Sustain My Craft Habit
Printable Easter Dinner Conversation Starters - Home Cooking Memories
Sweater Sleeve Easter Cups - Organized 31
Easy Easter Brooches - Albion Gould
Plastic Egg Wreath - Creative Homemaking
DIY Spring Button Picture Frame - Life Is Sweeter by Design
Shaving Cream Marbled Paper Easter Eggs - Typically Simple
Best Easter Crafts
Putting together a themed Easter crafts kit will keep you prepared for those moments where something is needed to keep small hands busy.

Follow us on Pinterest and PIN IT FOR LATER!