Cooks RV Park is a small park with a big heart with plenty of amenities right off I-44 and is close to Springfield, MO but far enough from noise pollution.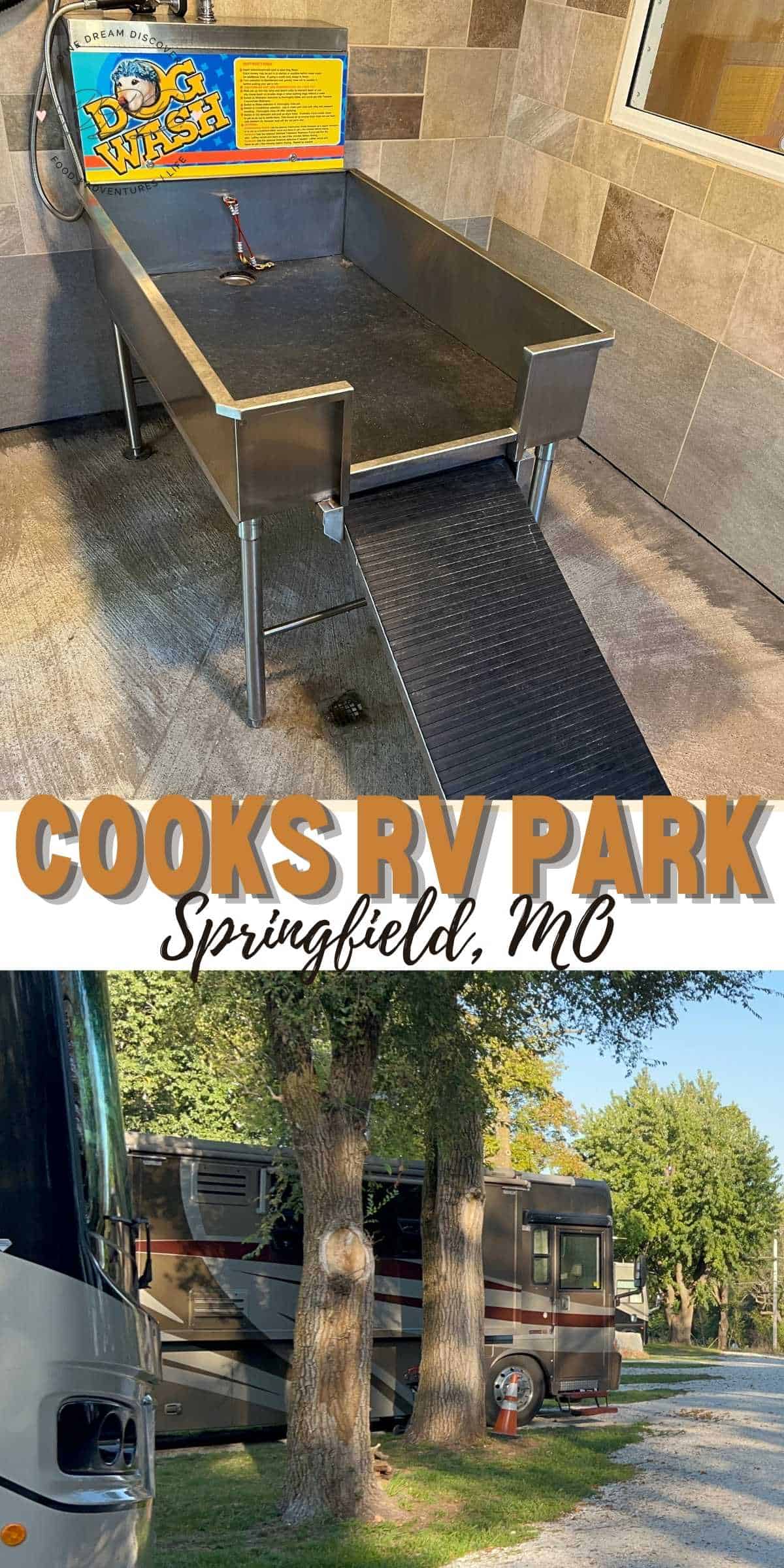 This post may contain affiliate links. See my disclosure policy for more info.
Cooks RV Park - Springfield MO
This is the third time that we've stayed at Cooks RV Motor Park in Springfield, MO. So that has to say something about the place right?
Our first time was back in 2017 when we had our Keystone Alpine and we were total RV newbies. Fun times. 🙄
The second time was in 2018 when we had our Keystone Fuzion, the toy hauler.
And this time was the other day with our Class A Motorhome, Holiday Rambler.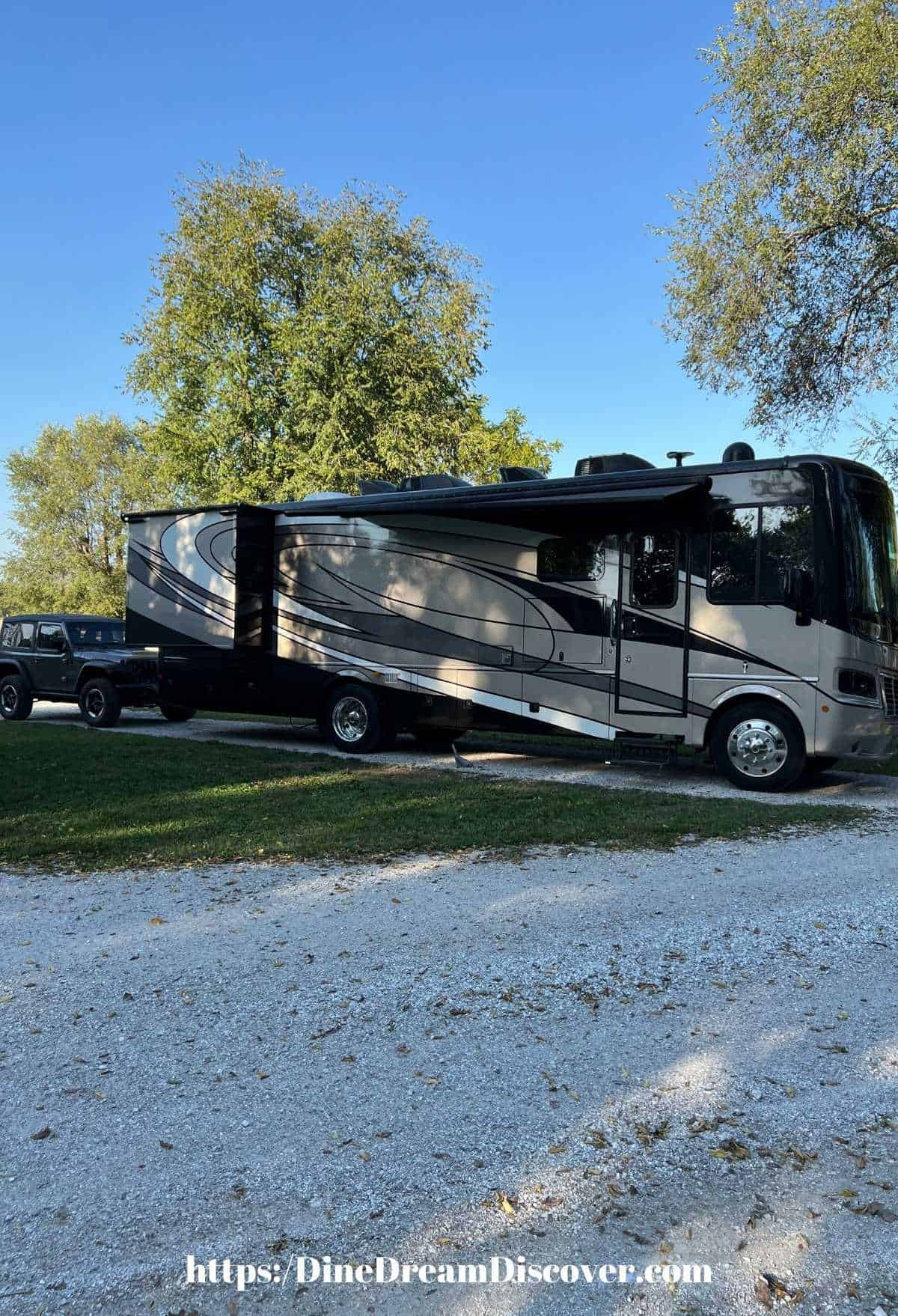 Each time we've stayed, they have added something new. It just keeps getting better and better.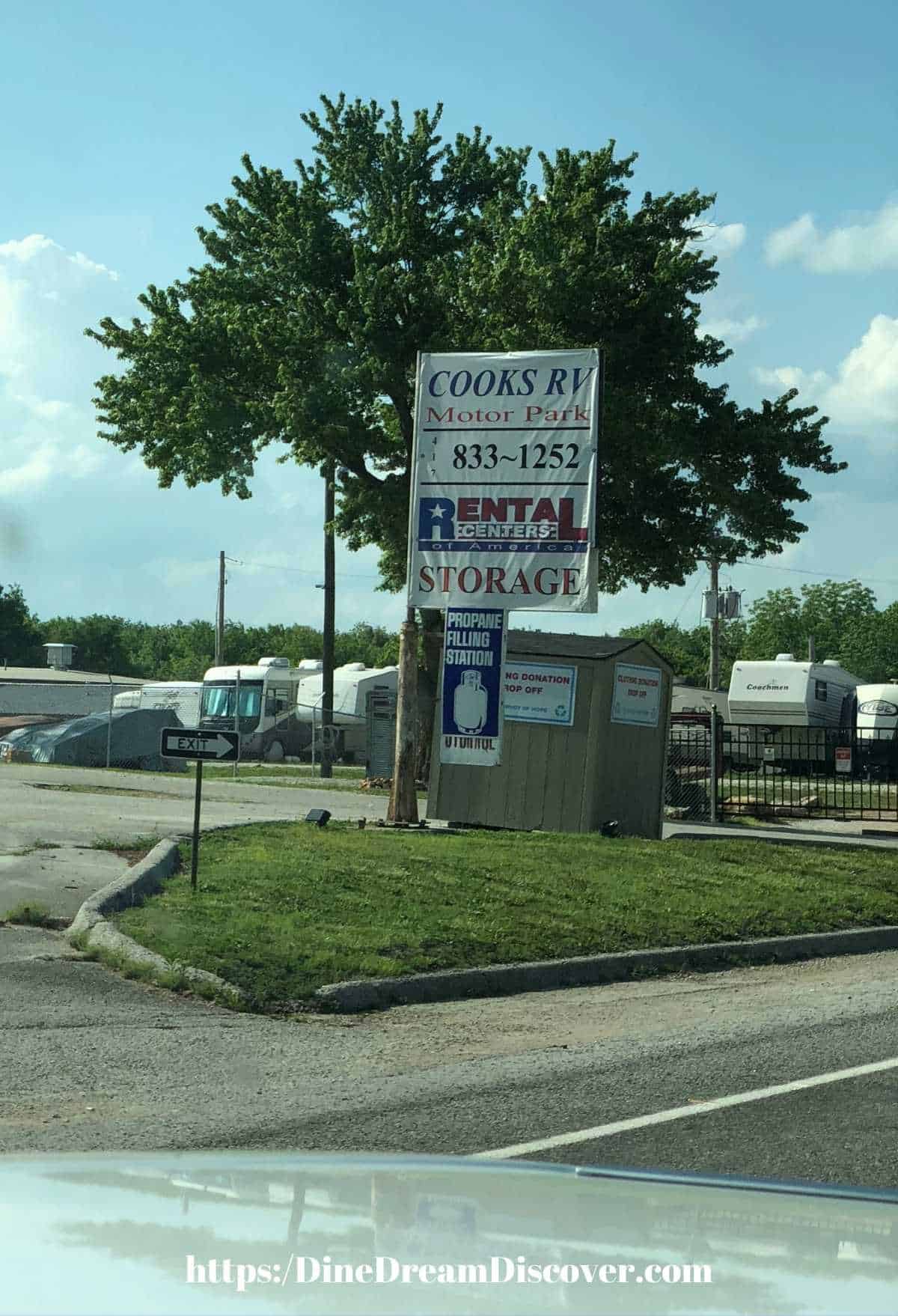 Why Cooks RV Motor Park
Most campgrounds are too close to the highway, airport, or train tracks, so you're kept awake by road noise and trains.
We have a solution for that! Cooks RV Motor Park is located in a beautiful setting not far off the beaten path with lots of trees, peace, and quiet.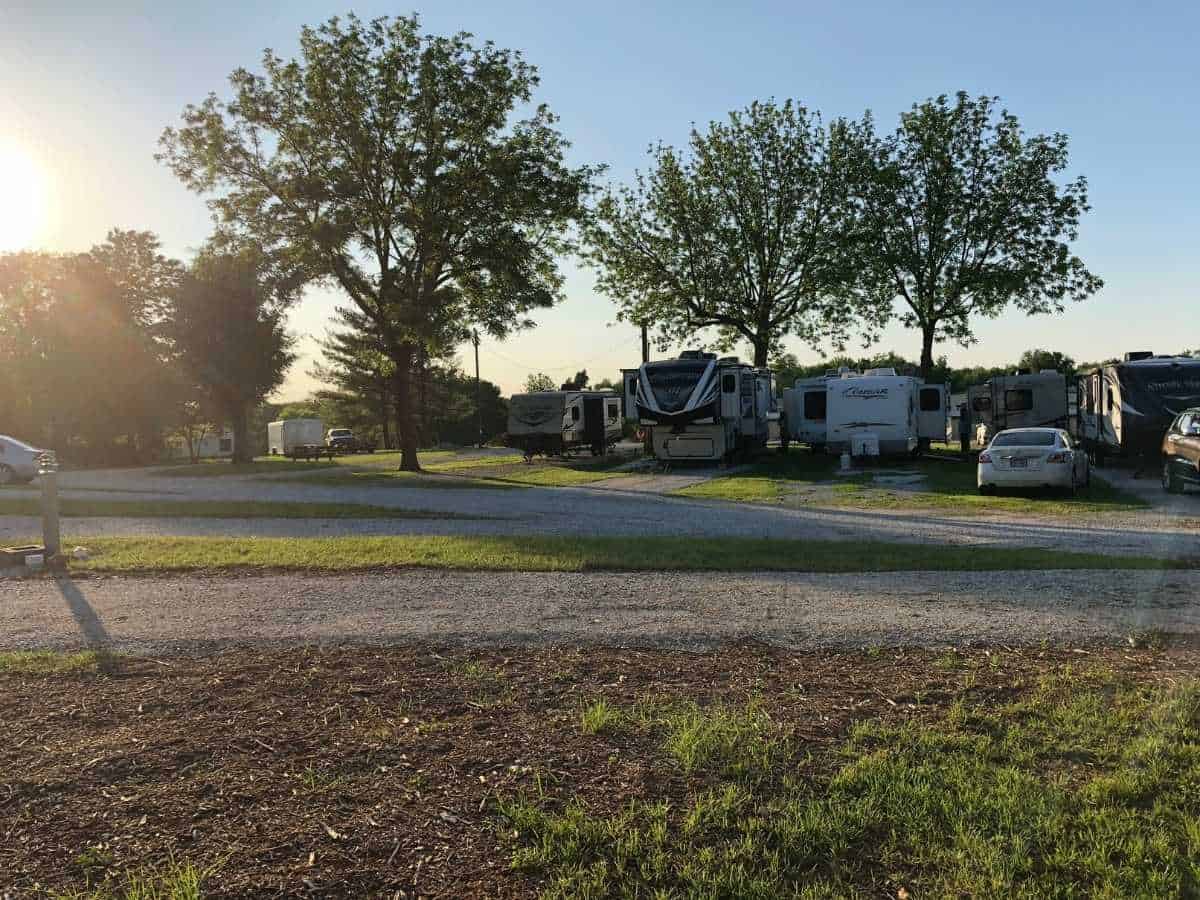 You will enjoy your stay at Cooks RV Park because we're far enough away from highways, airports, and railroads that you can sleep soundly without being disturbed by outside noises.
Unless of course, crickets and frogs bother you.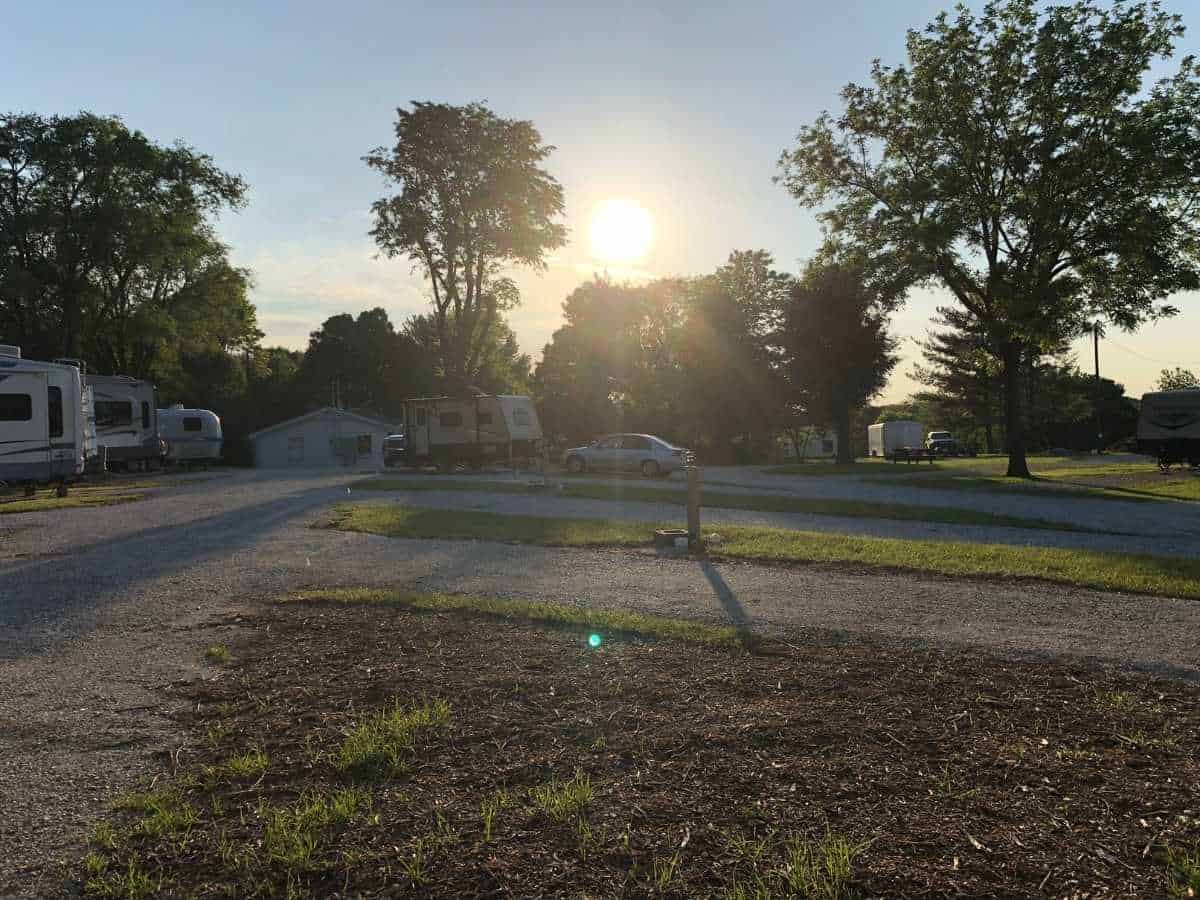 If you're looking for a place to stop and spend the night in Springfield, Missouri then Cooks RV Motor Park has everything that will suit your needs. Including FREE 5G WiFi. 😊 (More on that below!)
There are enough trees onsite to provide shade for travelers especially with the heat in Missouri.
This location offers RV camping spots with full hookups, water, electricity, and sewer.
Other amenities at this park include:
showers,
laundry facilities,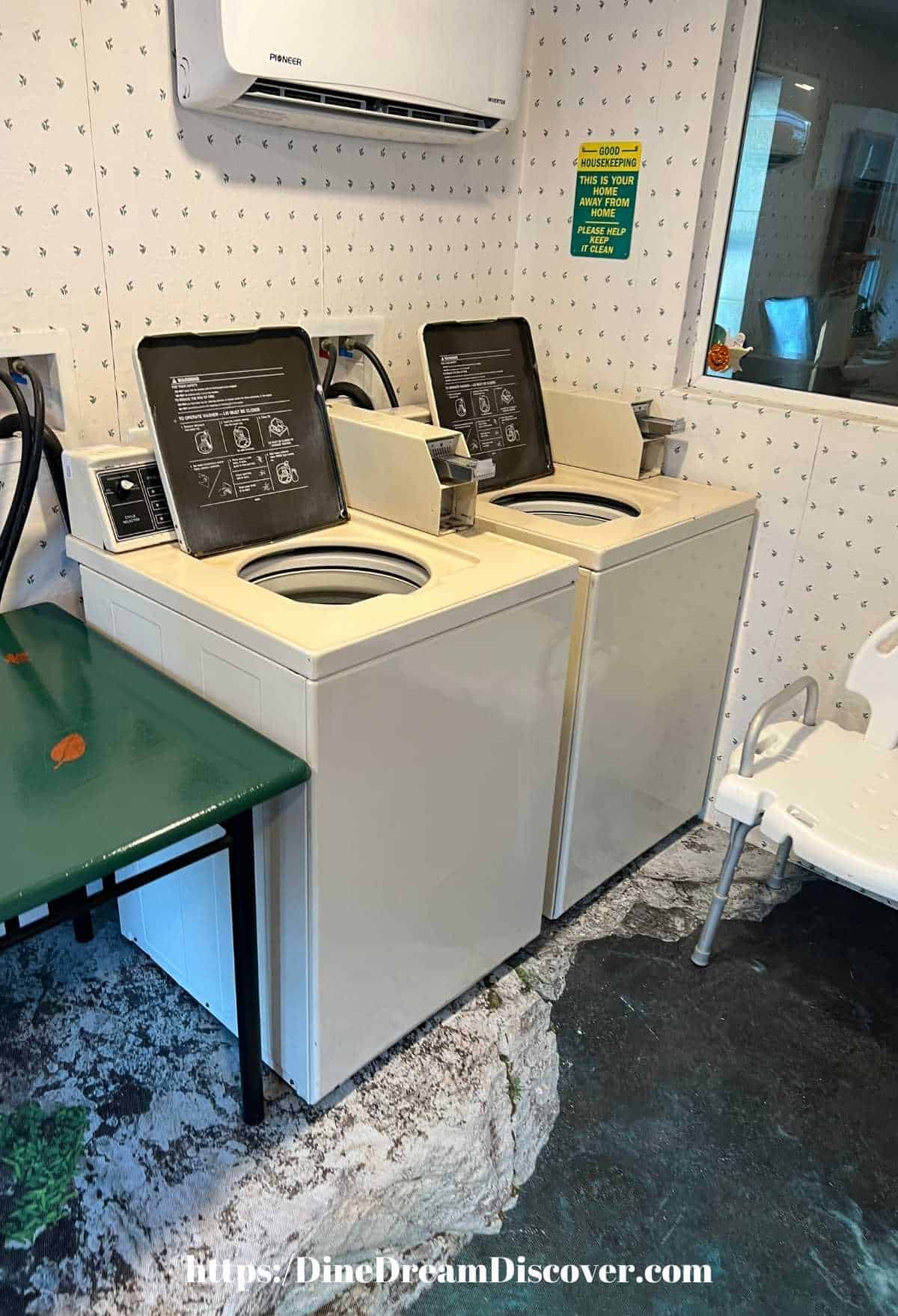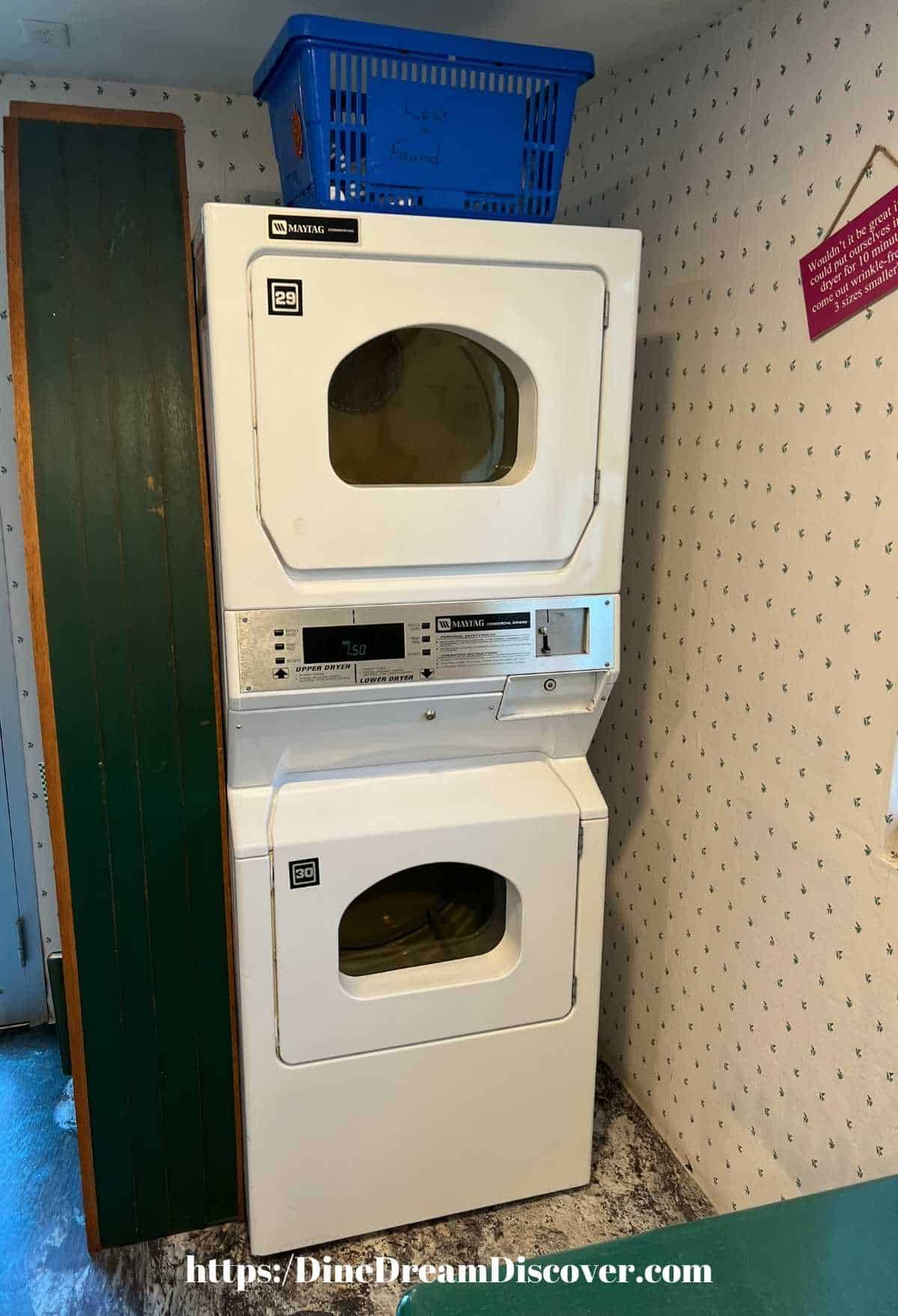 a dog wash,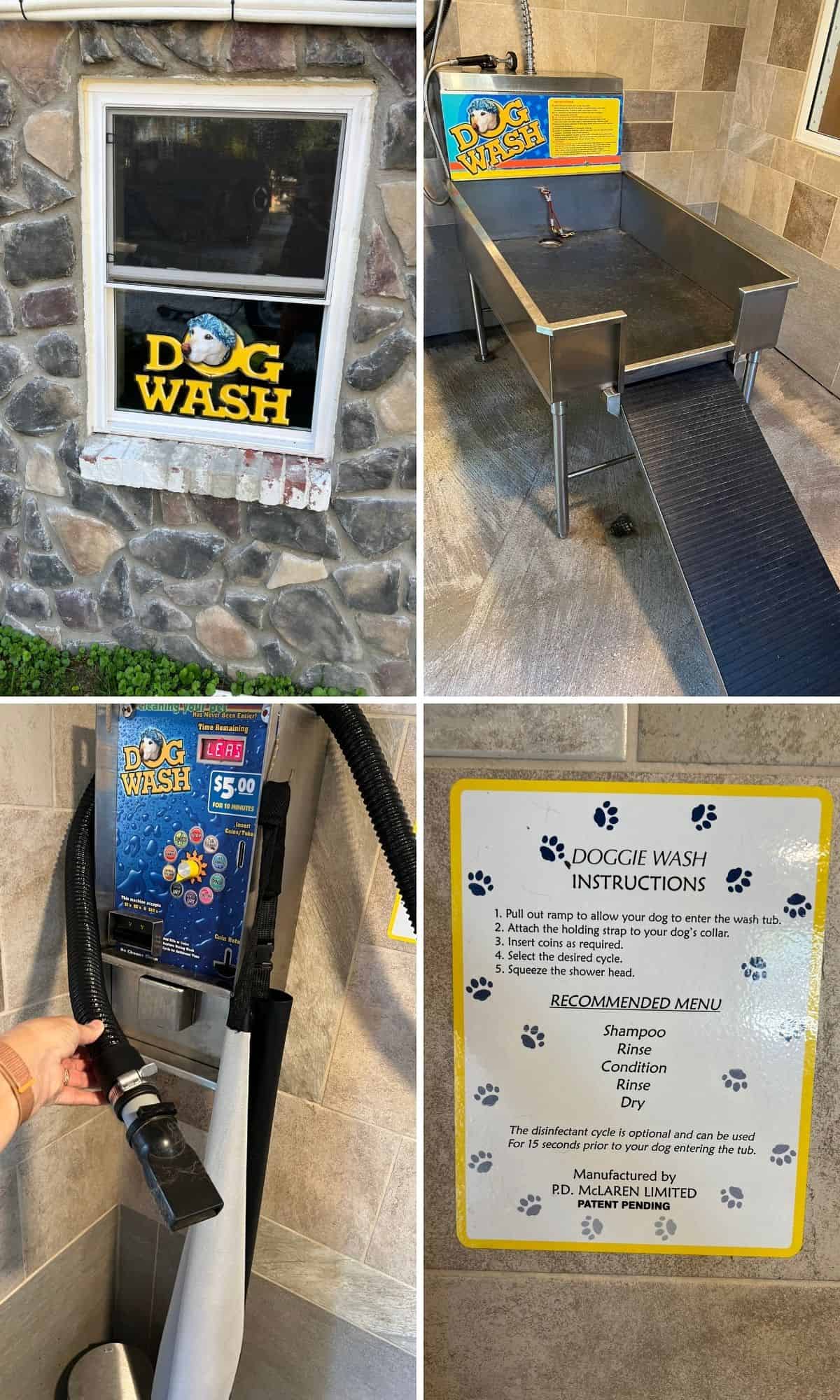 a dog run area,
a hot tub,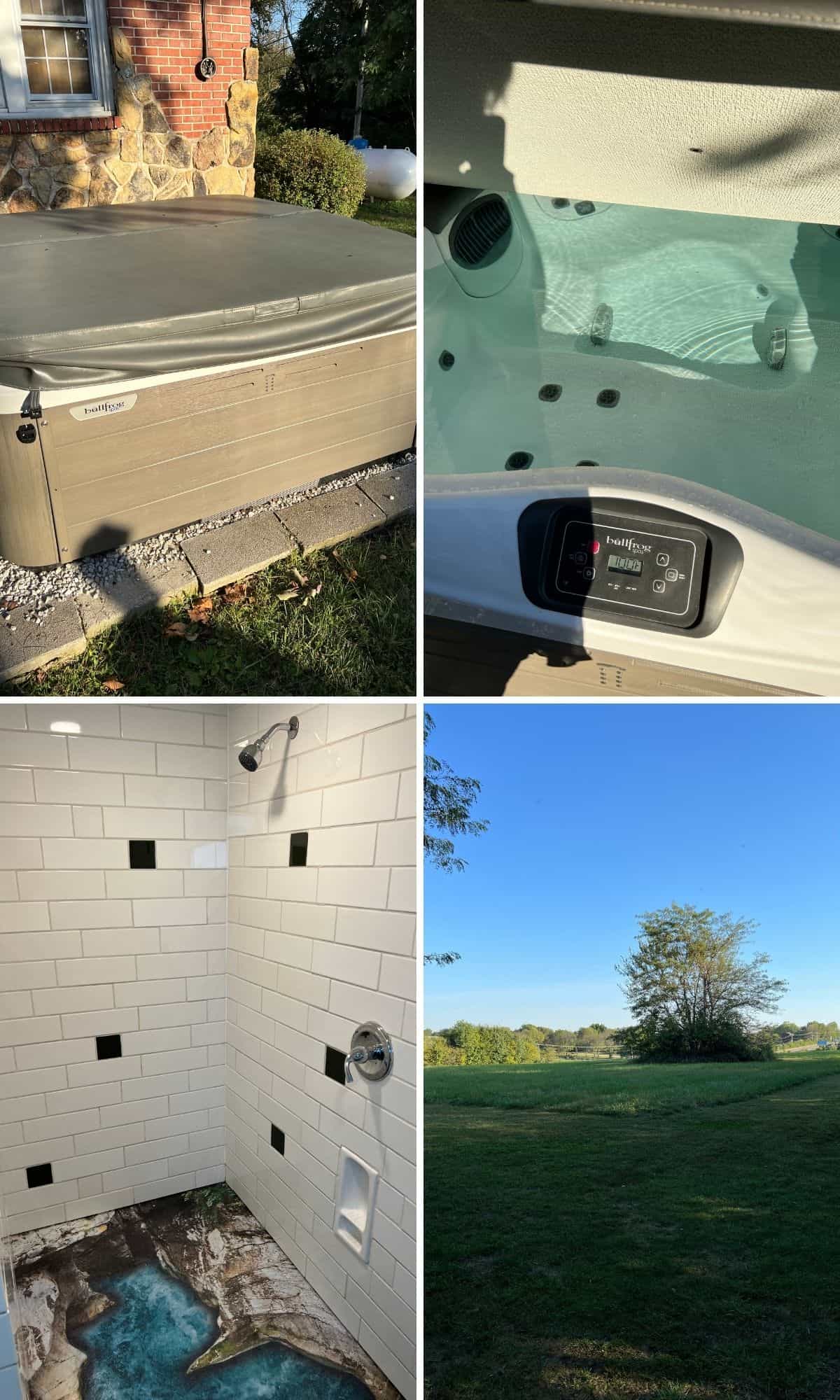 fire pits,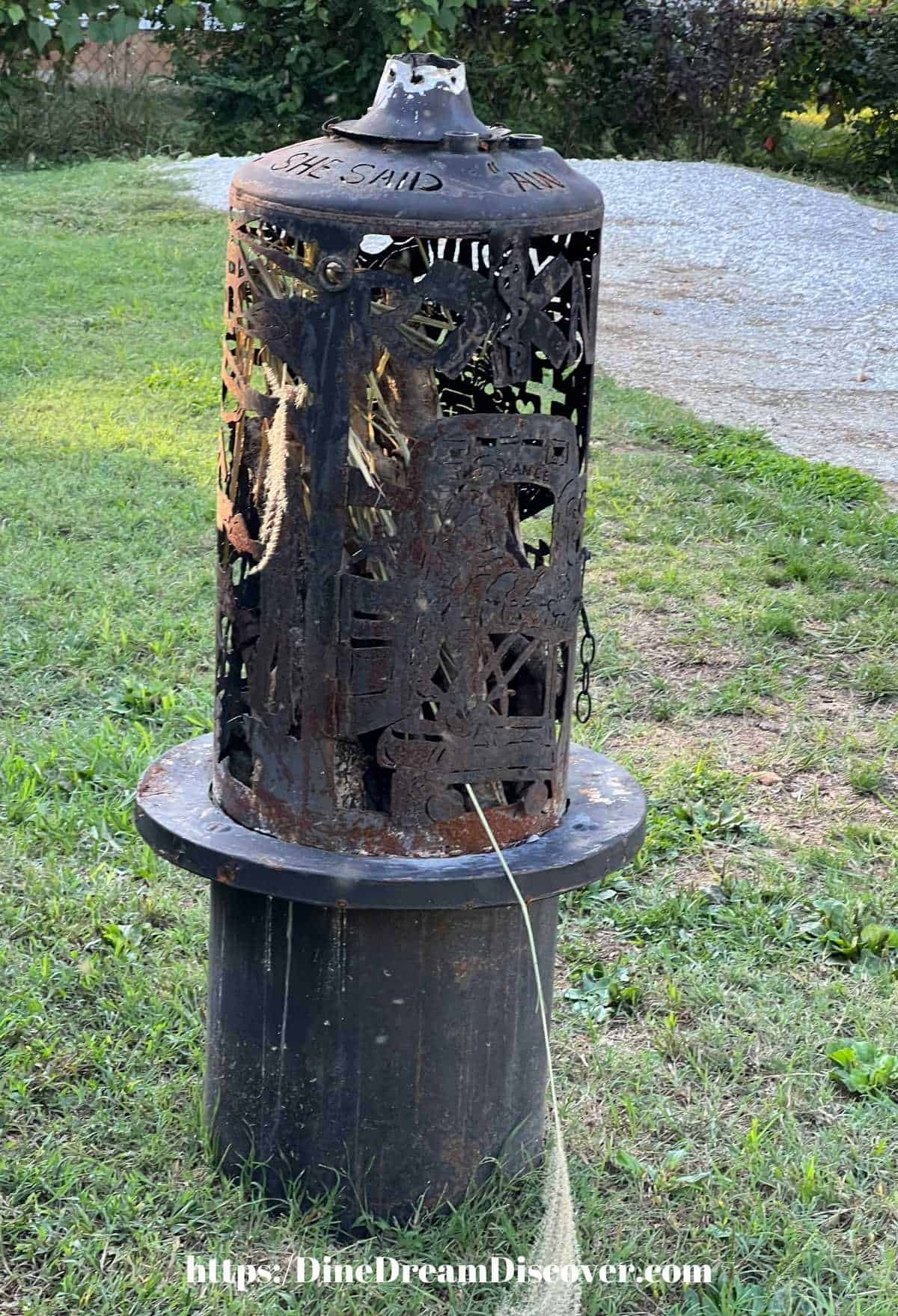 a BBQ area,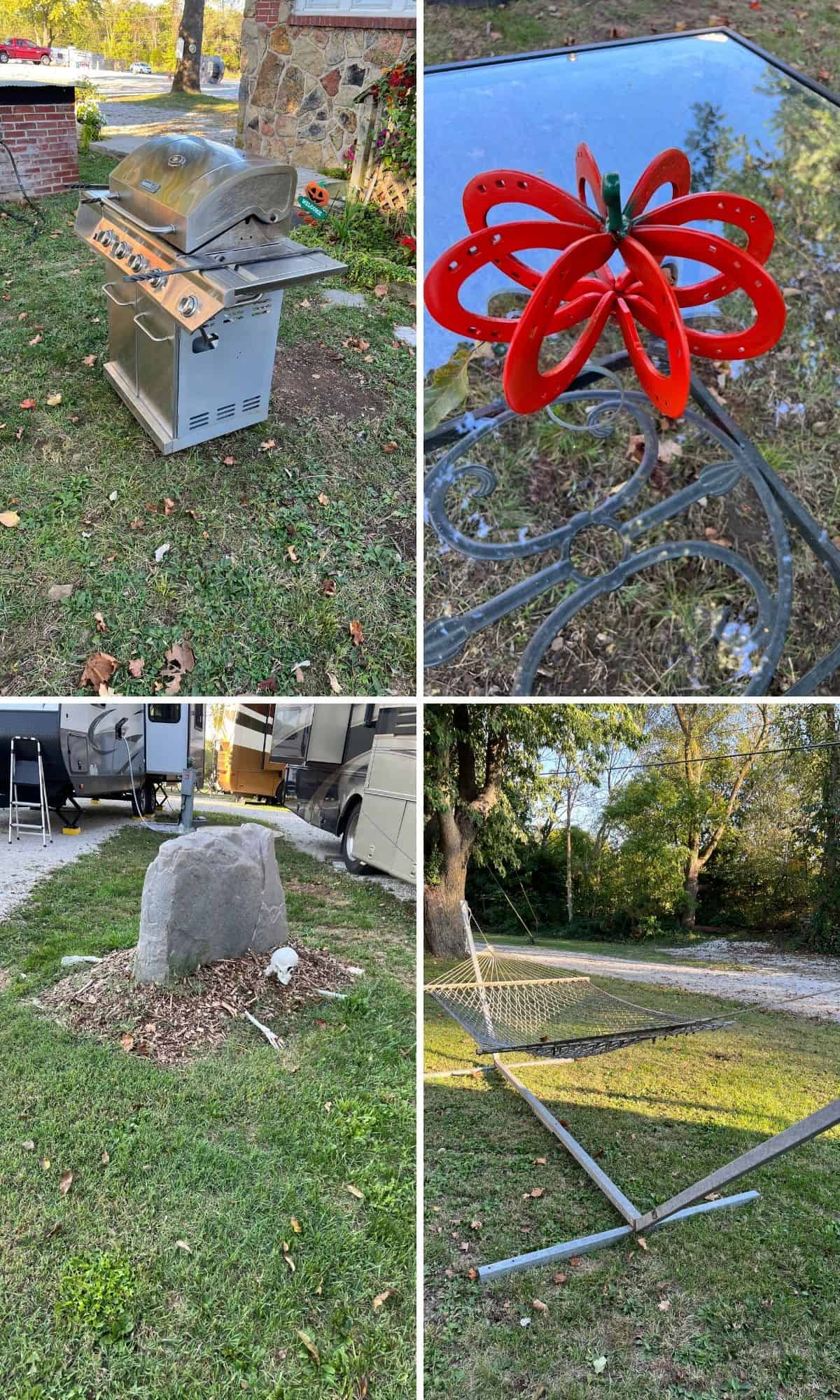 LP gas, and a lounging area.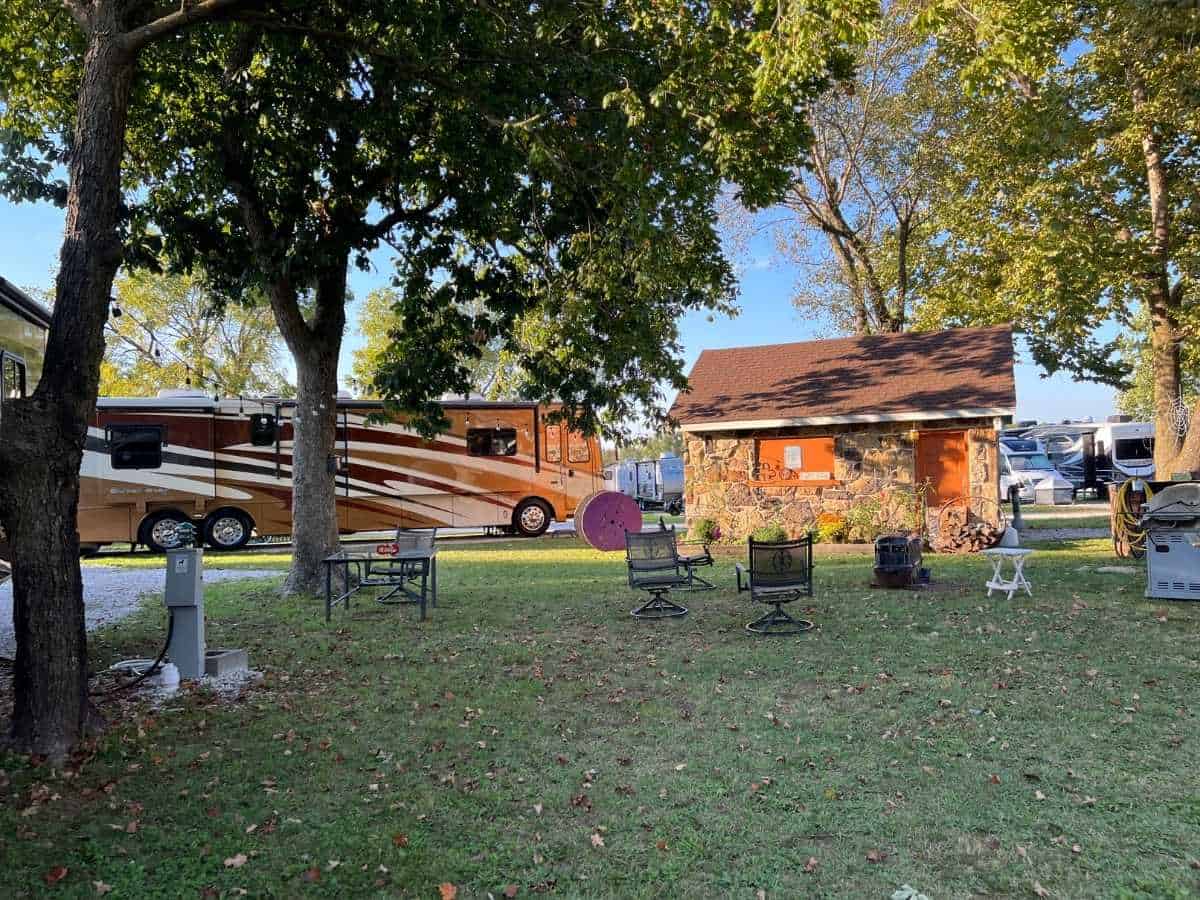 The park's staff is friendly and helpful from when you first arrive until you leave.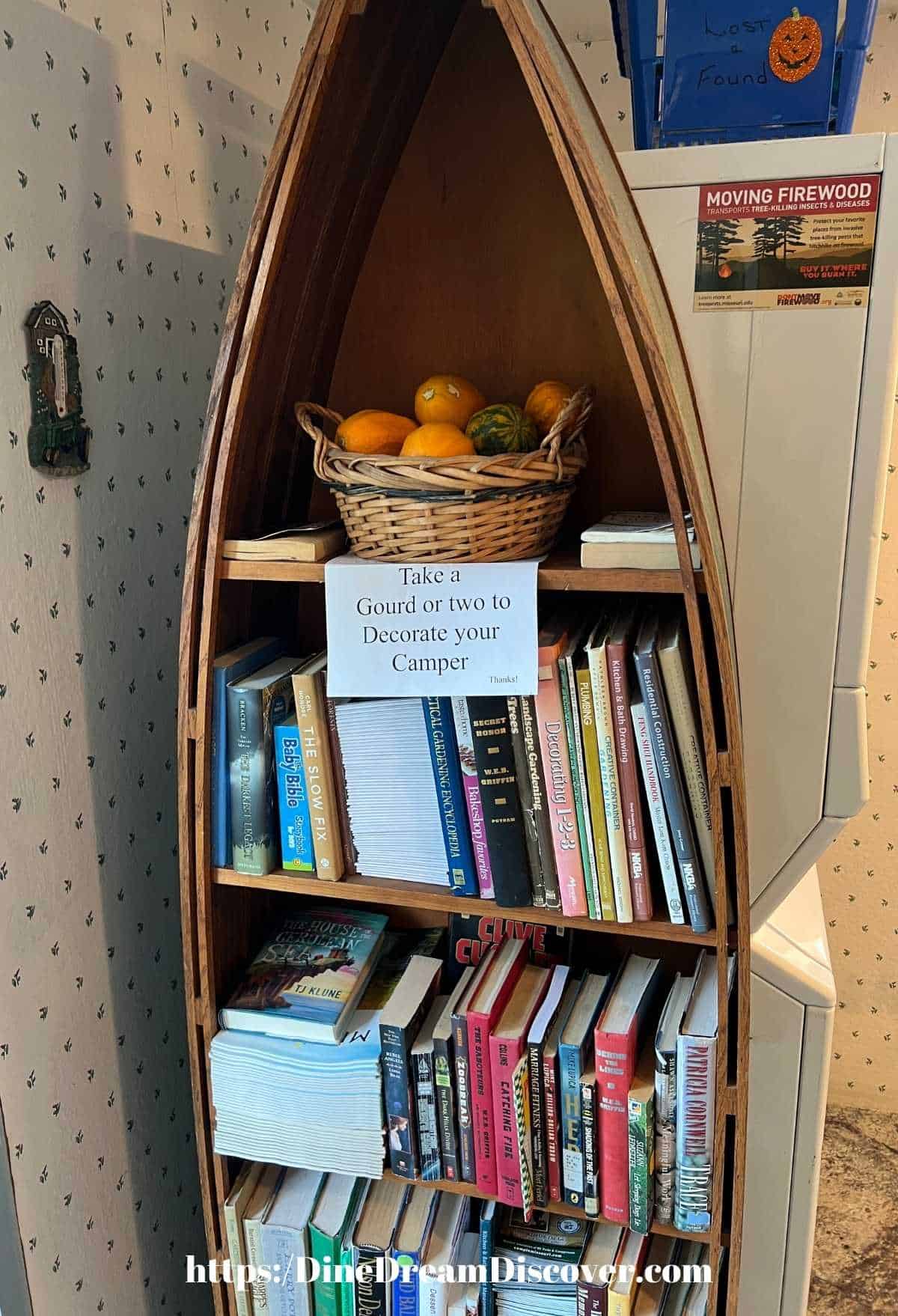 With ample space and amenities, the park offers a great deal of value for your money.
Our First Visit
When we visited Cooks RV Park the first time, we were newbie RVers as I stated before. We were having issues with our plug from our truck to our trailer.
The owner helped us figure out the problem and we couldn't thank him enough.
Now that's what we call a family RV Park.
Location, Location, Location
Just under 2 miles off Interstate 44, it's convenient to hop on and hop off.
It's right down the road from many major stores and just a short jaunt to the Wonders of Wildlife National Museum.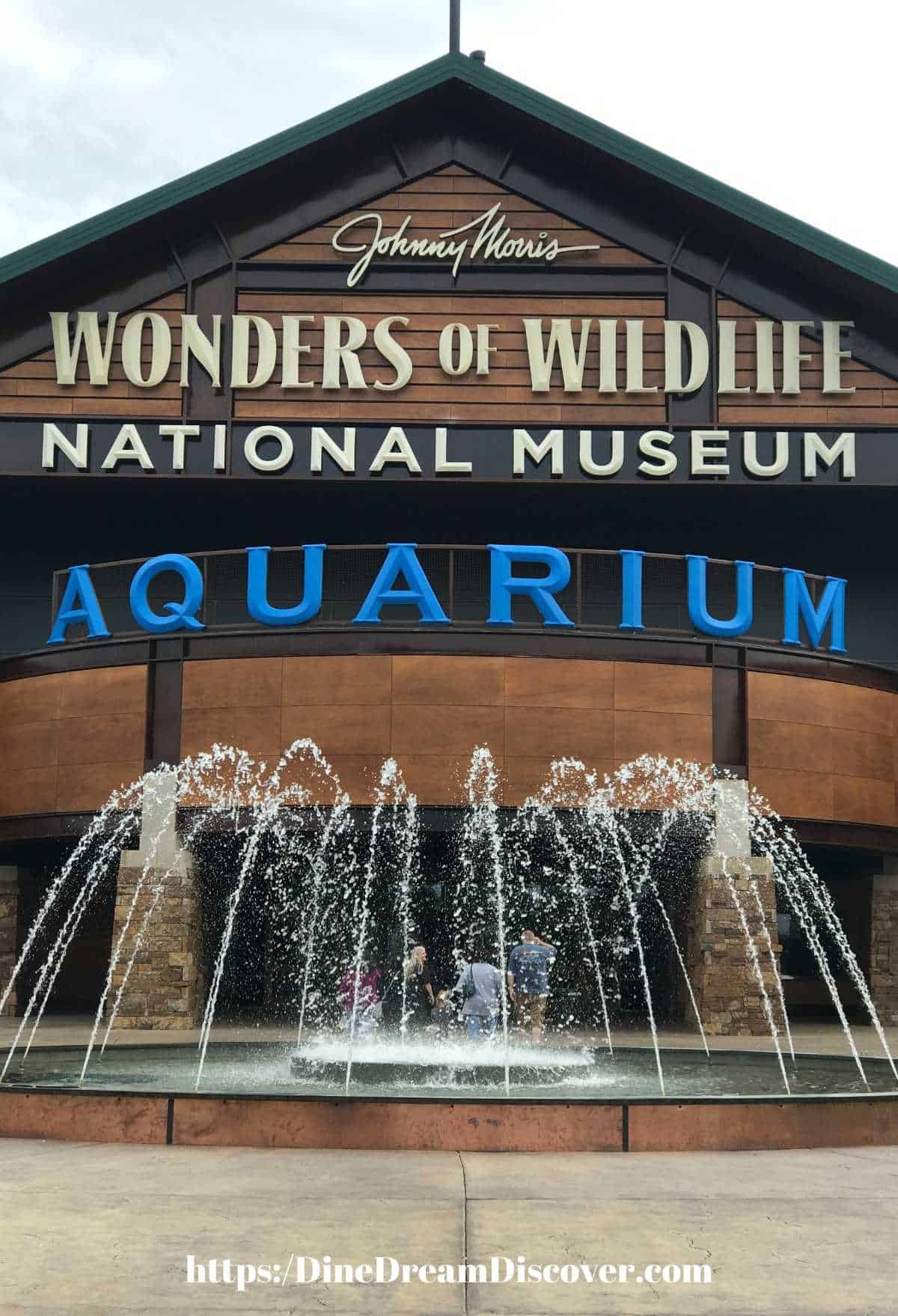 Wonders of Wildlife National Museum has many things to see. So many in fact that I didn't get to see it all.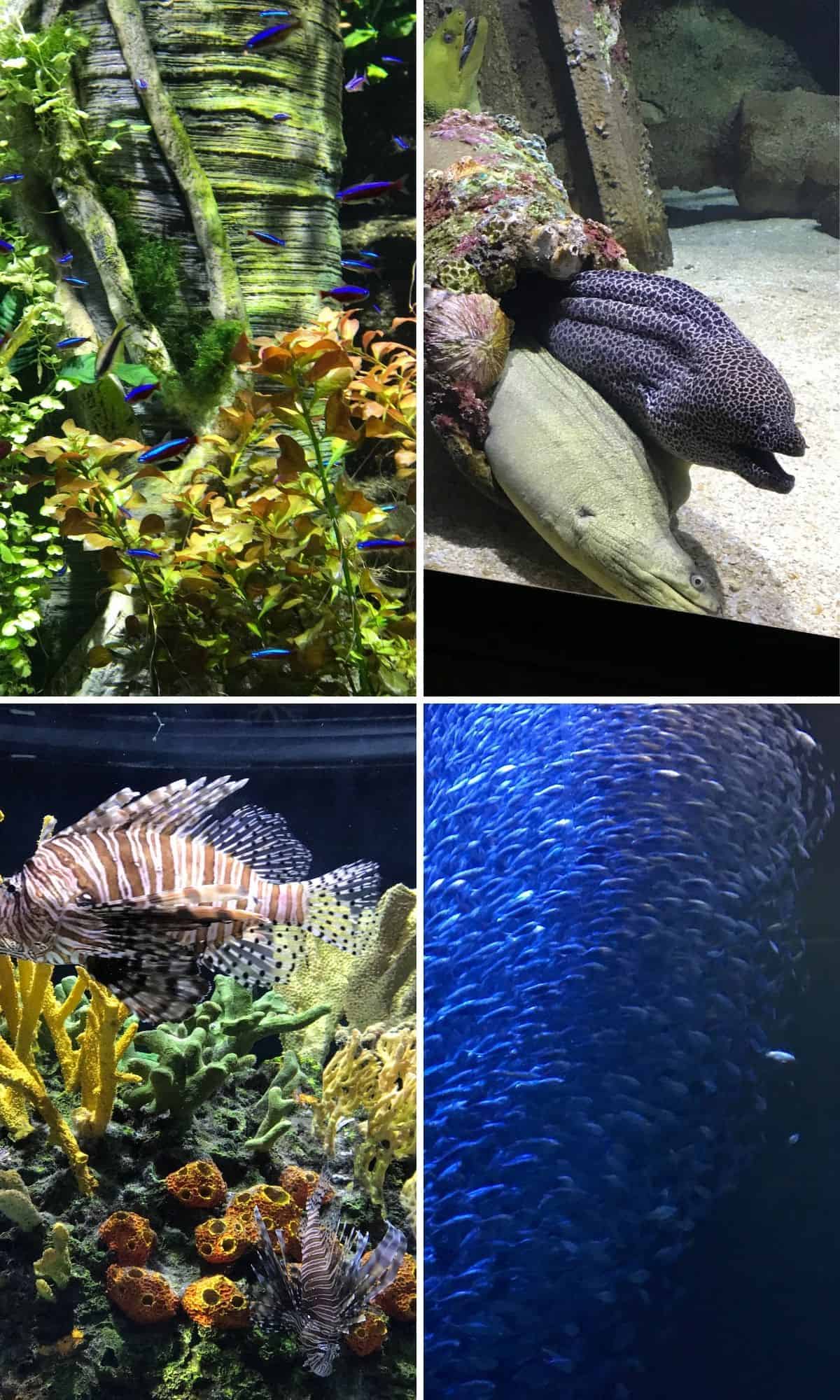 We also make sure to visit Whole Hog Cafe when we are there.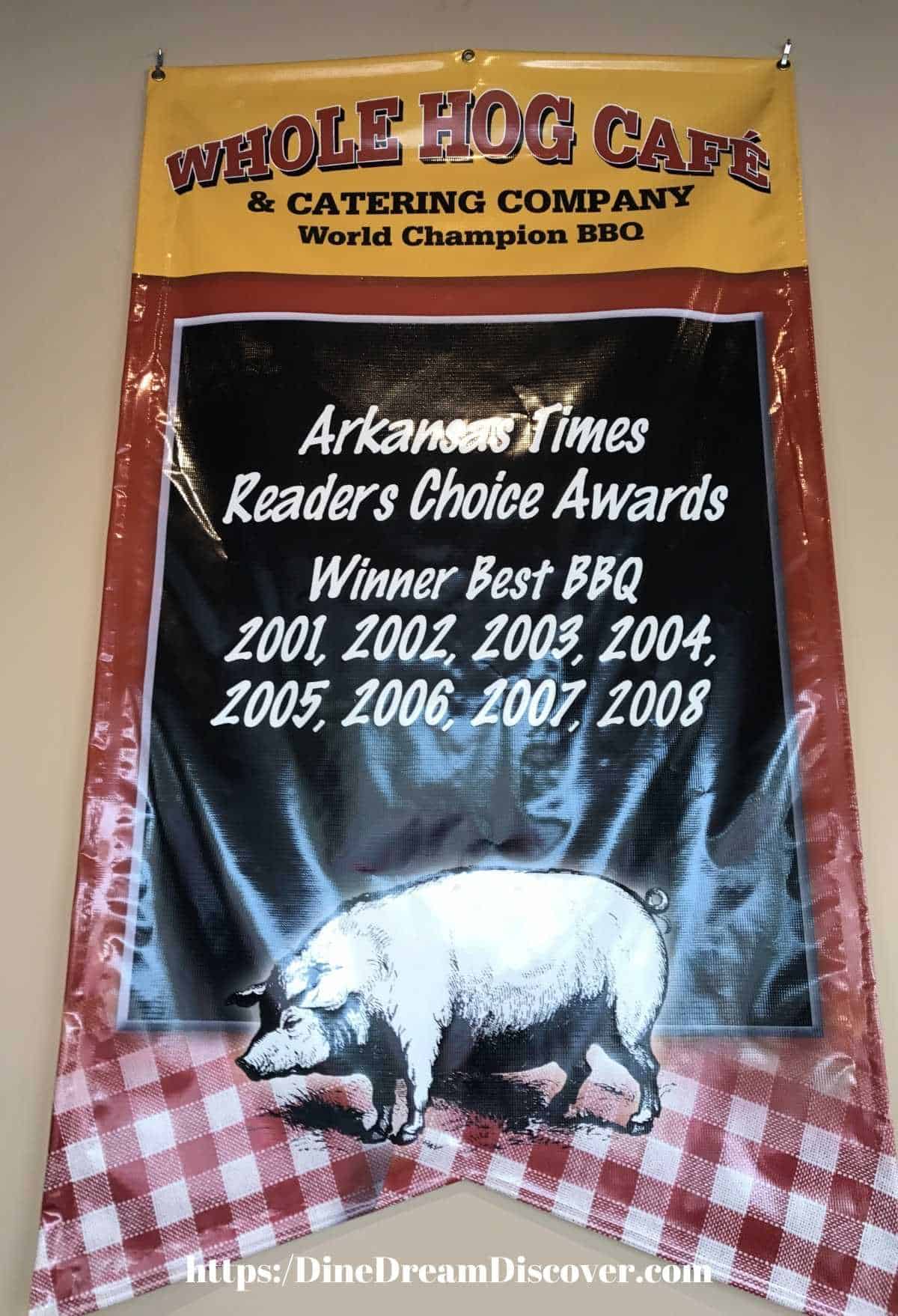 They have won many awards and the BBQ is excellent!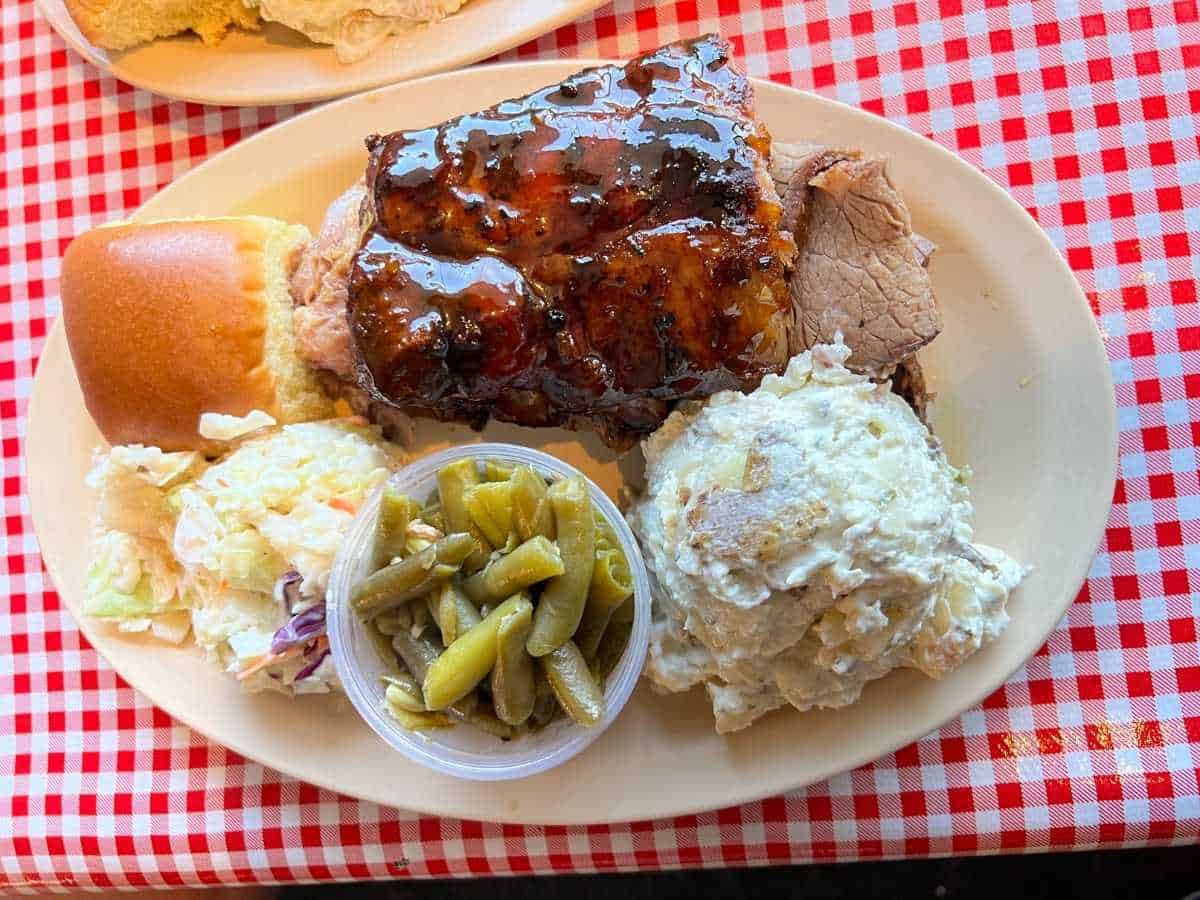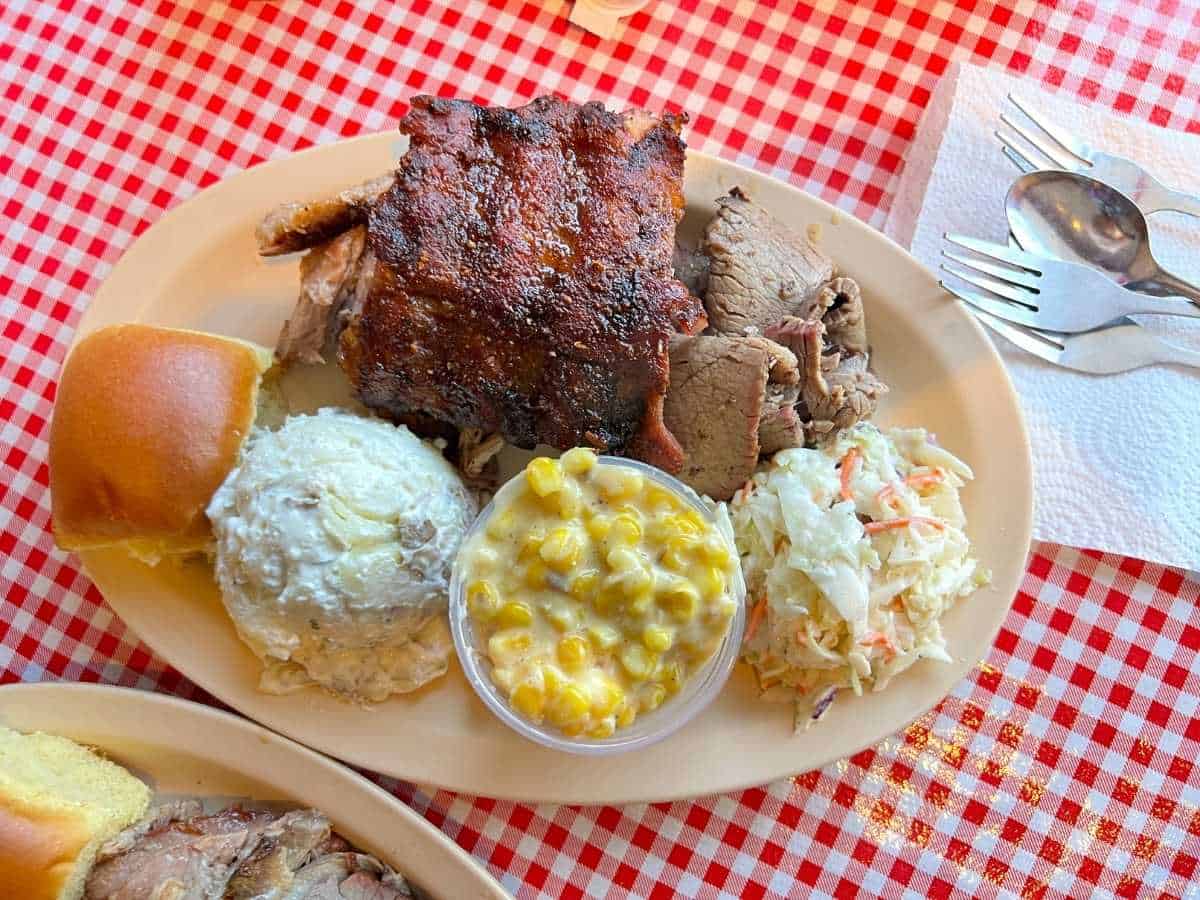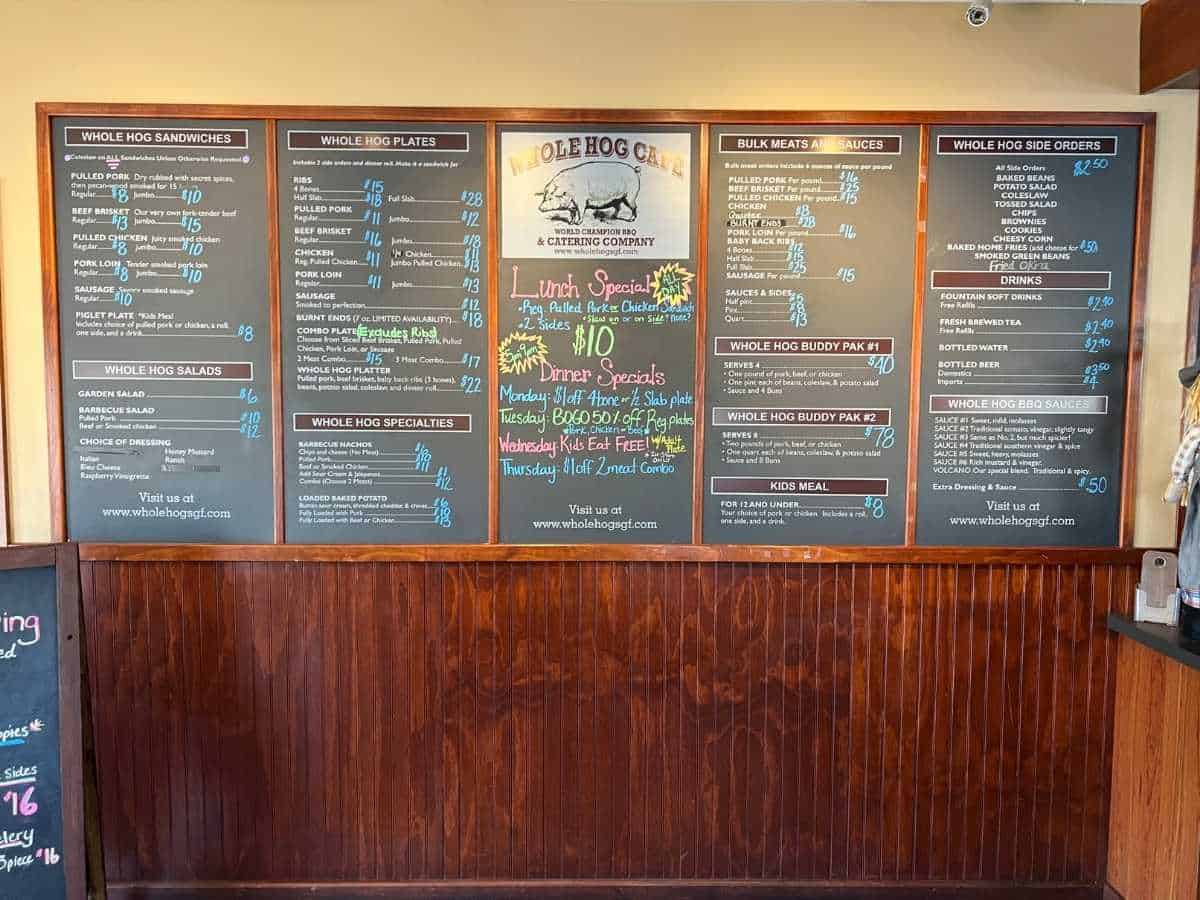 Internet and Cell Service
As you can see in the pictures below, Internet was pretty good no matter which one we chose. Cell service was also great with Verizon wireless and AT&T.
The park had 3 connections to choose from, Regular, 5G, and SW 5G. Not sure what the difference is between 5G and SW 5G is, but they all worked.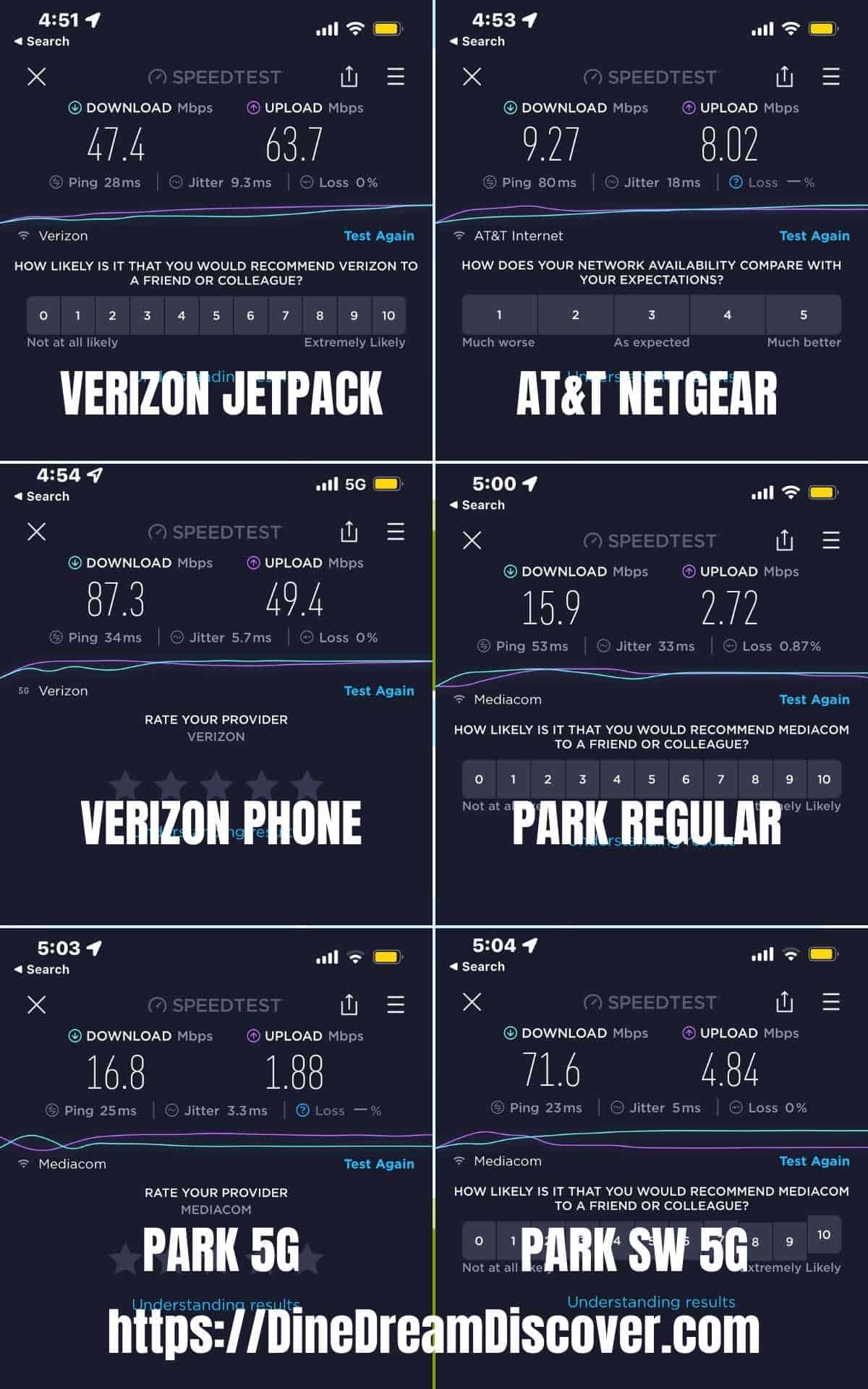 In Conclusion
You won't find another park like this. They have everything you need for an amazing experience.
Enjoy the clean bathrooms, full hookups, friendly staff members who are always willing to help out, and more!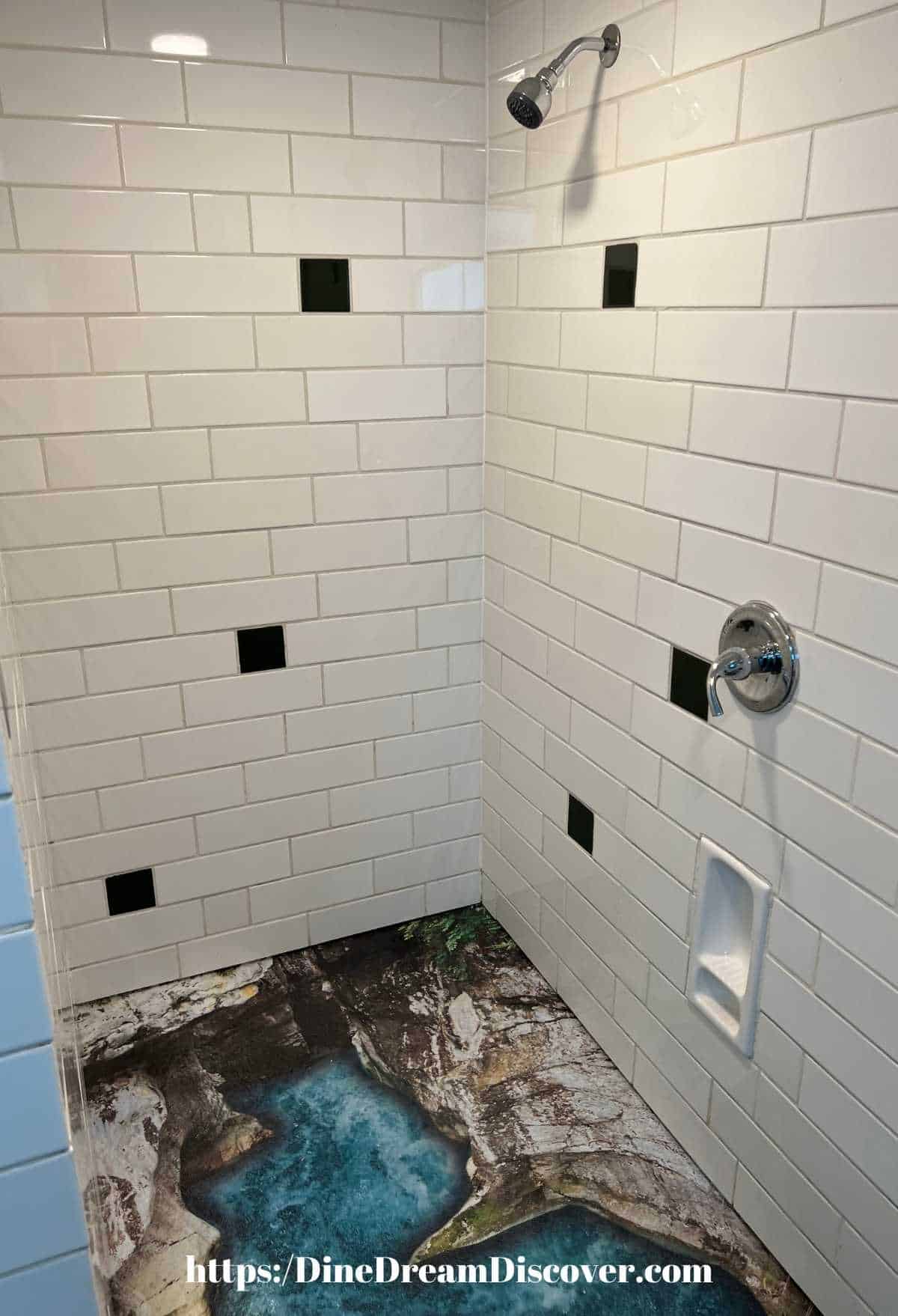 The location is also great because it's close enough to major cities but far enough away that there isn't any noise pollution. It's truly the best of both worlds!
Cooks RV Park is a small park with a big heart with plenty of amenities right off I-44 and is close to all the city attractions.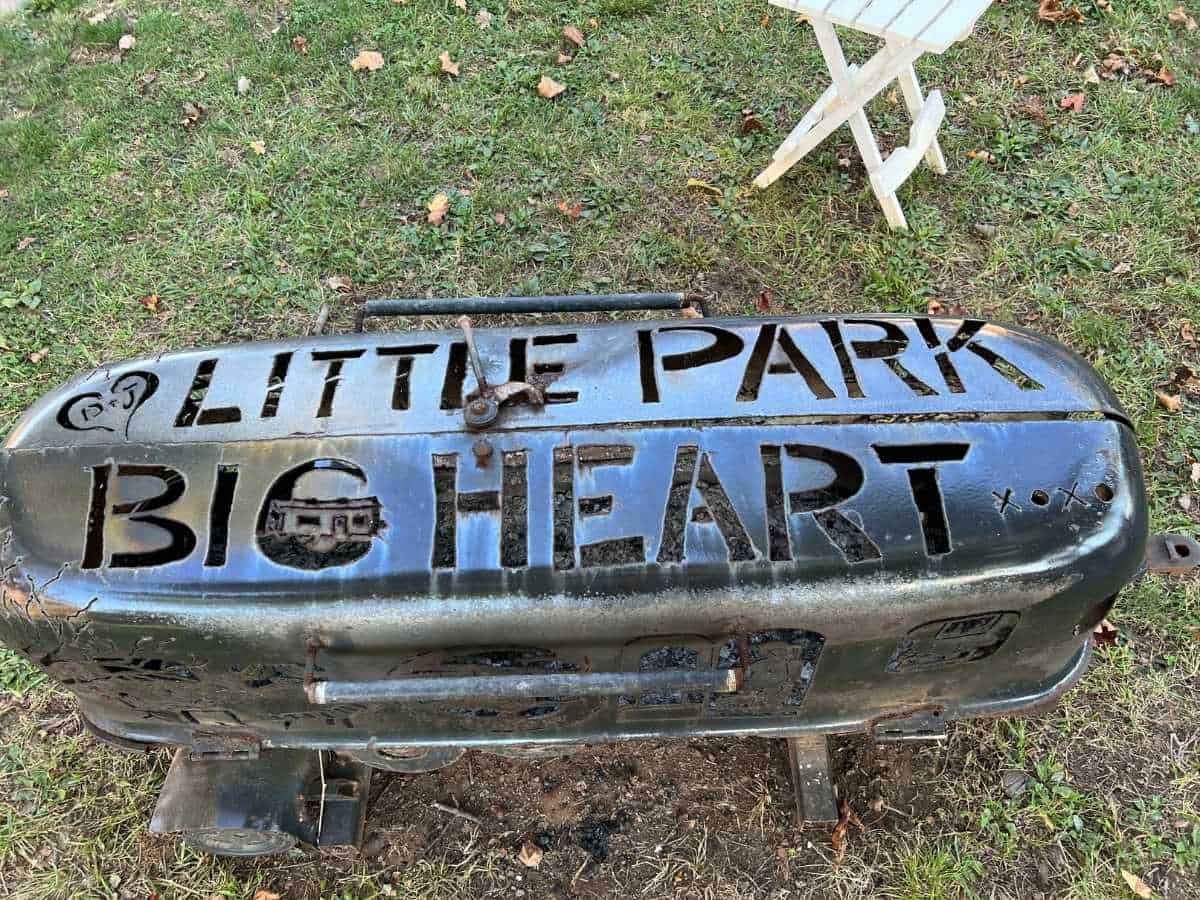 Where to Find
Cooks RV Park is located at 4075 N State Hwy H, Springfield, MO 65803. Their phone number is 417-833-1252.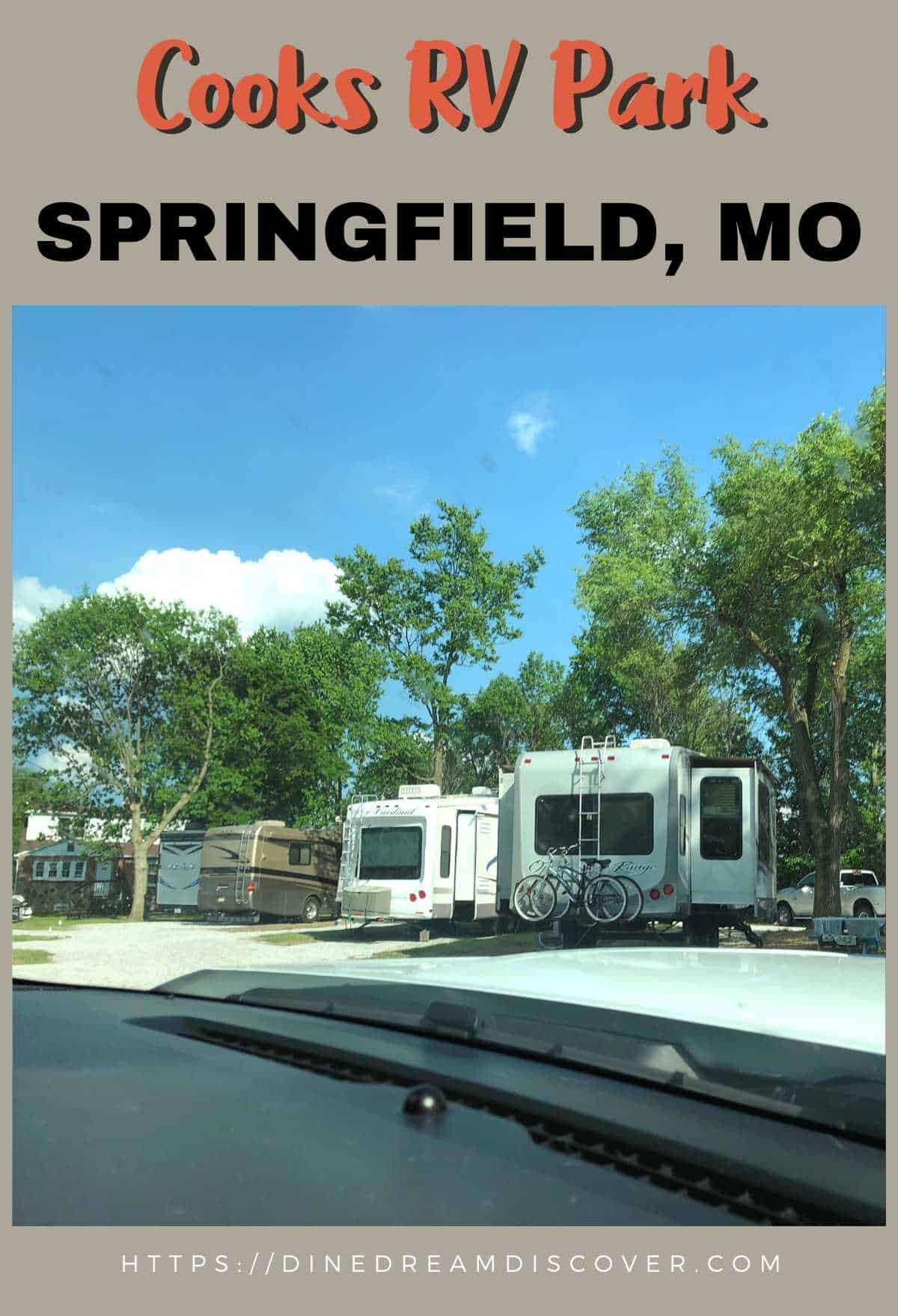 Be sure to follow us on Pinterest and PIN IT FOR LATER!