Third stop on our way from New York to Kansas was at Point Labaddie Brewery in Labadie, Missouri. A hot spot for locals and plenty of room to park.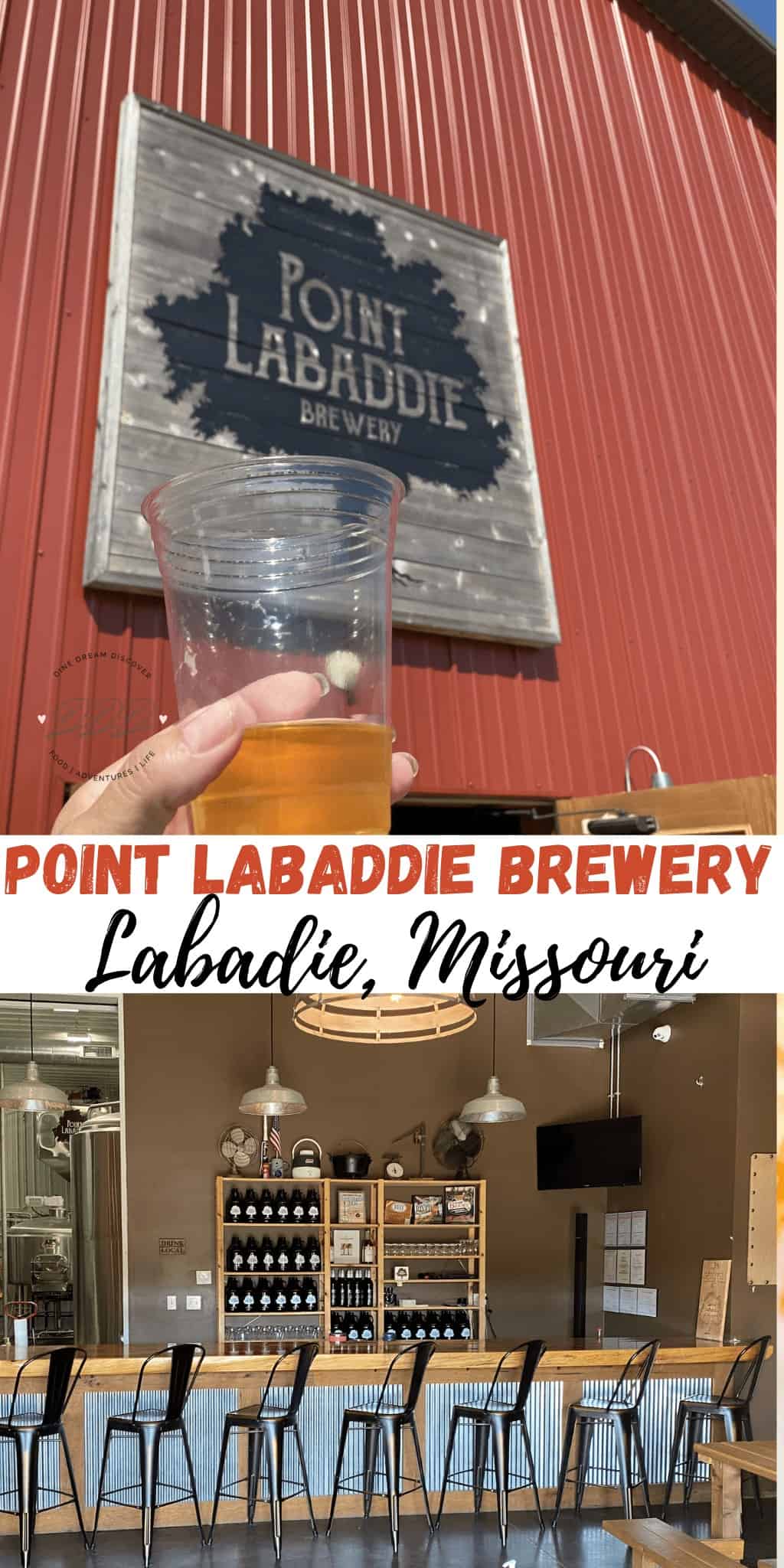 This post may contain affiliate links. See my disclosure policy for more info.
Point Labaddie Brewery - Labadie Missouri
Our third stop on our RV trip from New York to Kansas was another Harvest Hosts stop at Point Labaddie Brewery in Labadie, Missouri. A hot spot for locals and plenty of room to park your RV.
We stayed on a Saturday night and there were actually a couple of parties going on. One small wedding that had hired a live band and a 2-year-olds birthday party.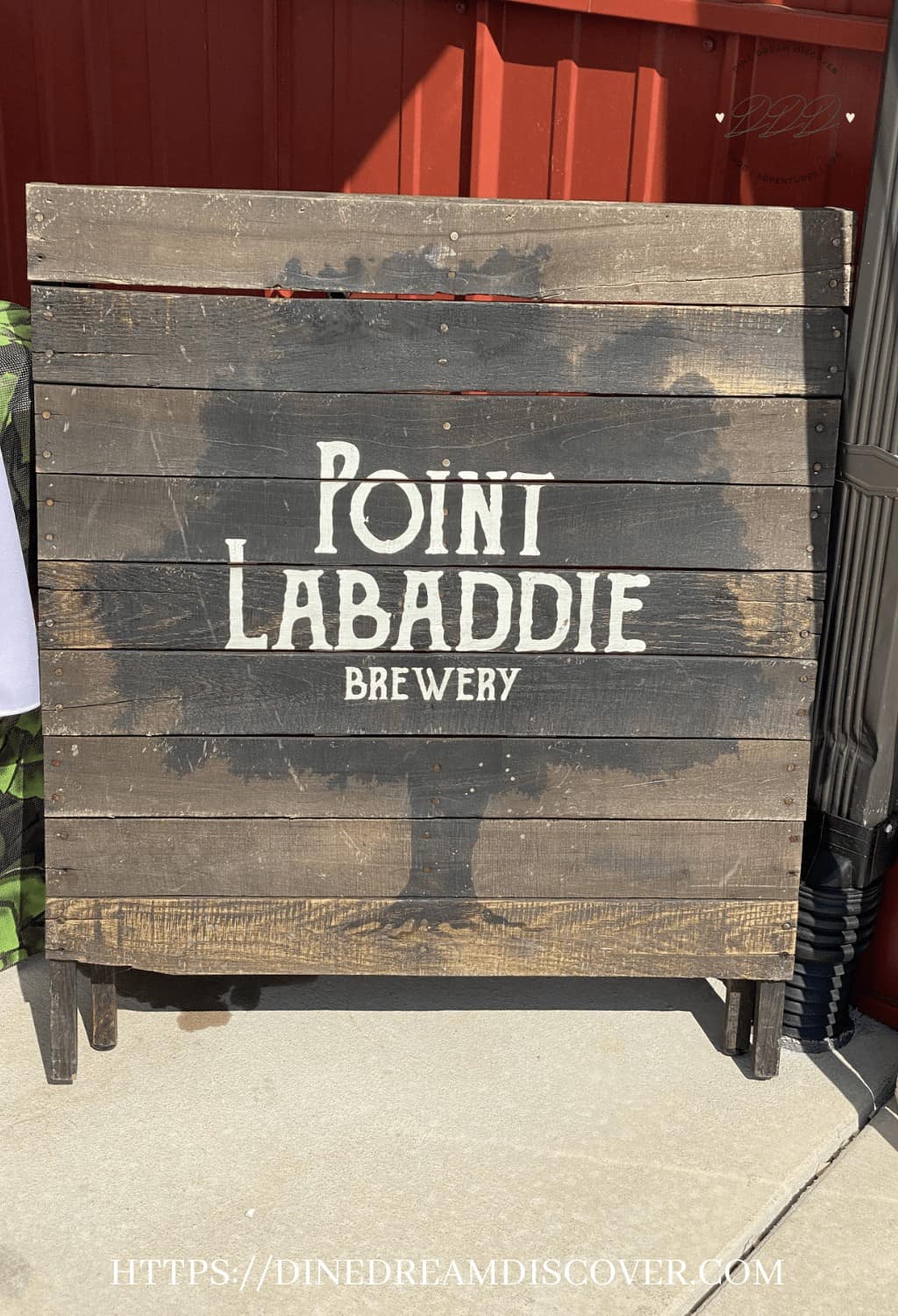 The great thing about Point Labaddie Brewery is that everything is outside on the lawn.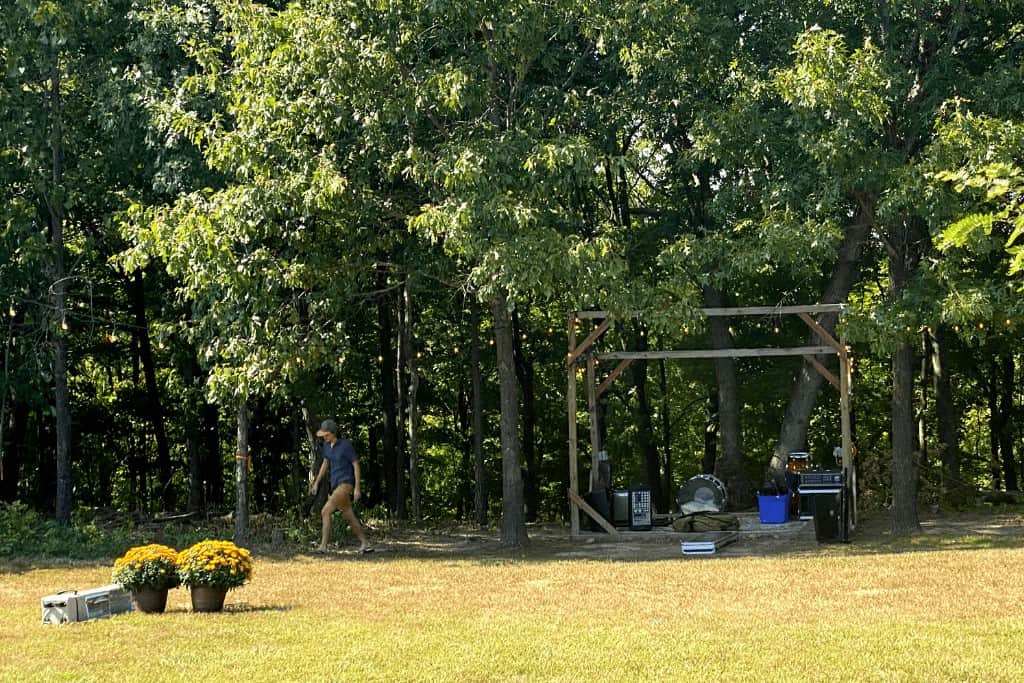 About Our Stay
This one was a bit different because instead of calling to stay, you had to email. Which was not a problem. I emailed a few days in advance and he emailed me back quickly.
We found it very easy to park because there is so much space. We stayed with a 35 ft motorhome and Jeep toad. The gentleman inside said to park anywhere.
We pulled along the tree line as there was some shade and it was 82 that day. Which left us plenty of room to turn around in the morning.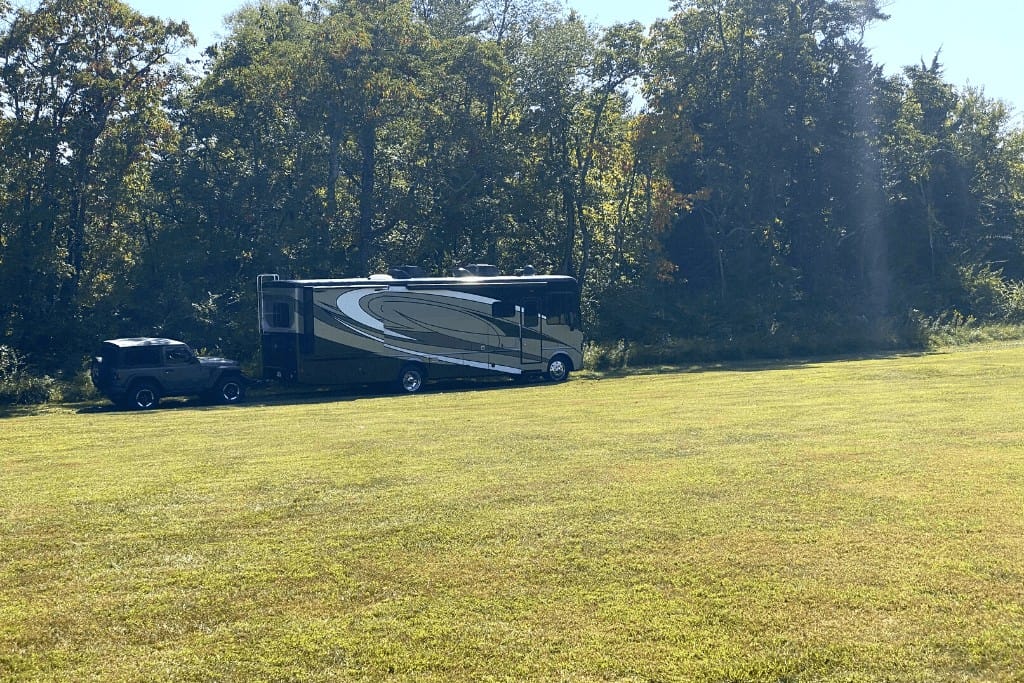 There was one other person there that evening besides us. Once we set up, we headed inside to check it out.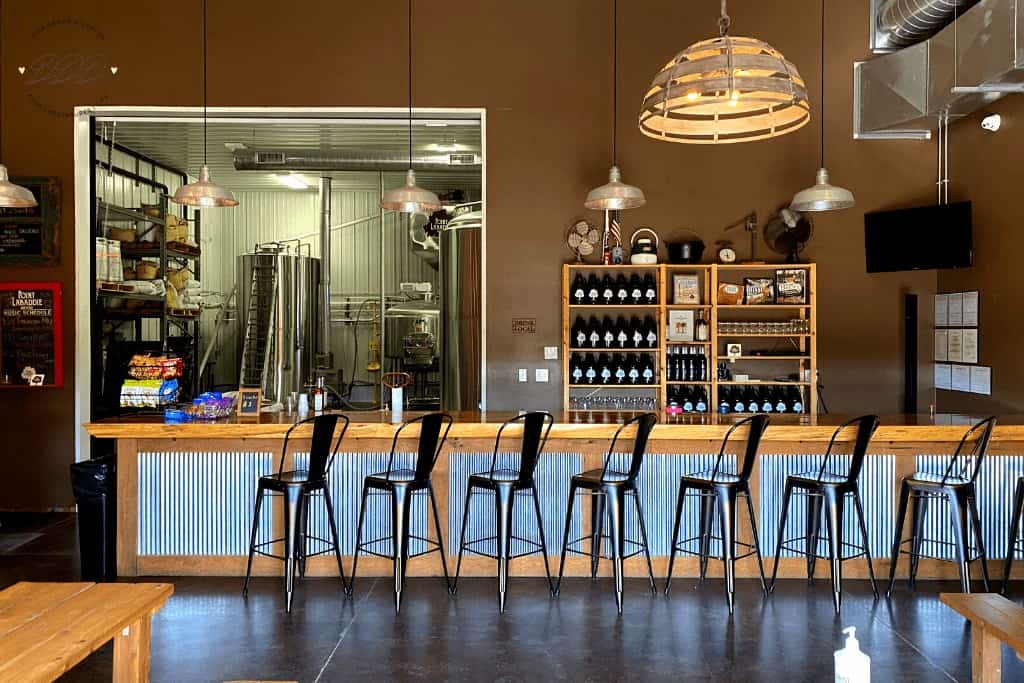 Of course I forgot to take a picture of our beer before we started drinking it, lol.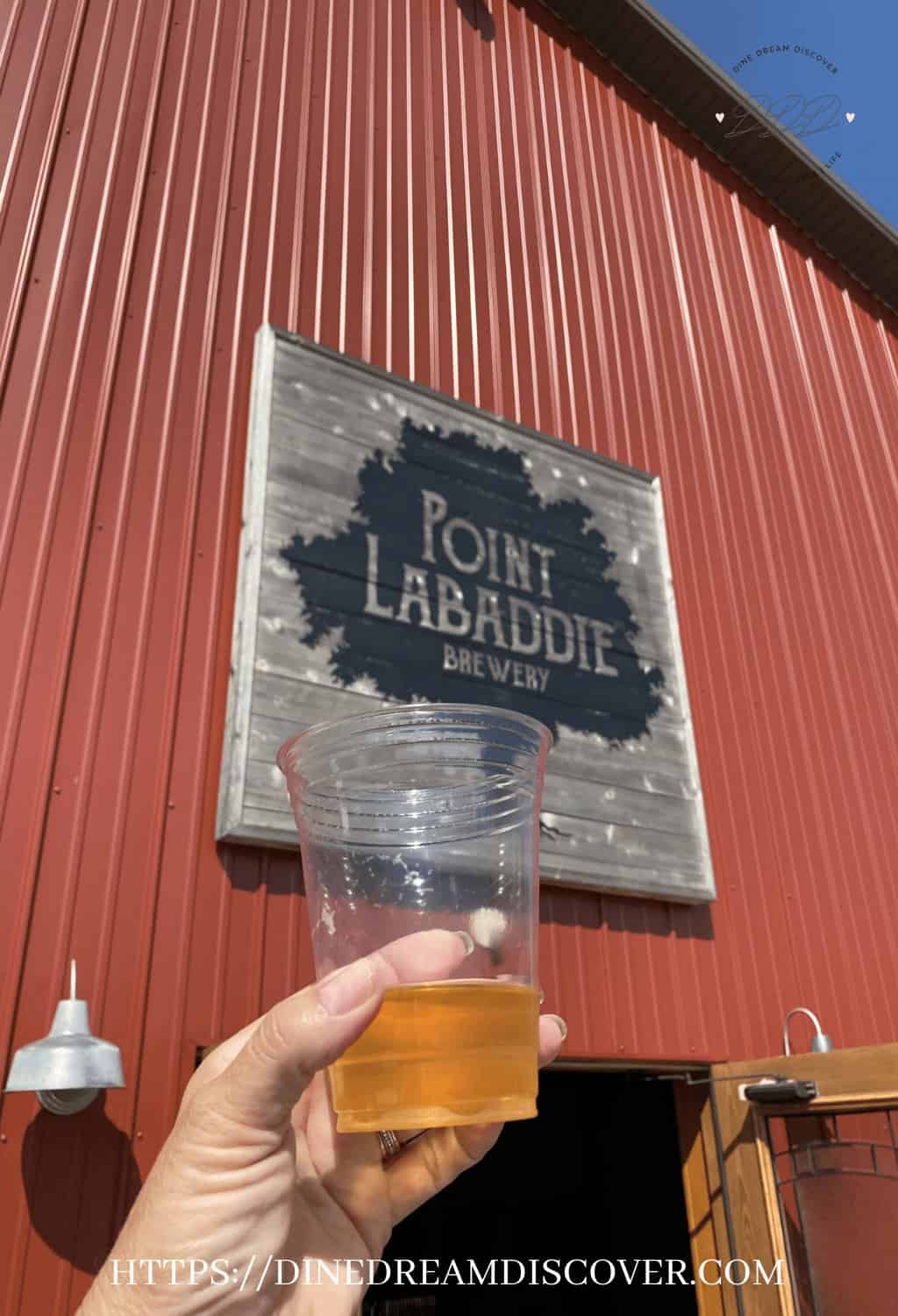 After we had a few, we headed back to the RV to relax and sit outside. We watched the kids playing and listened to the music.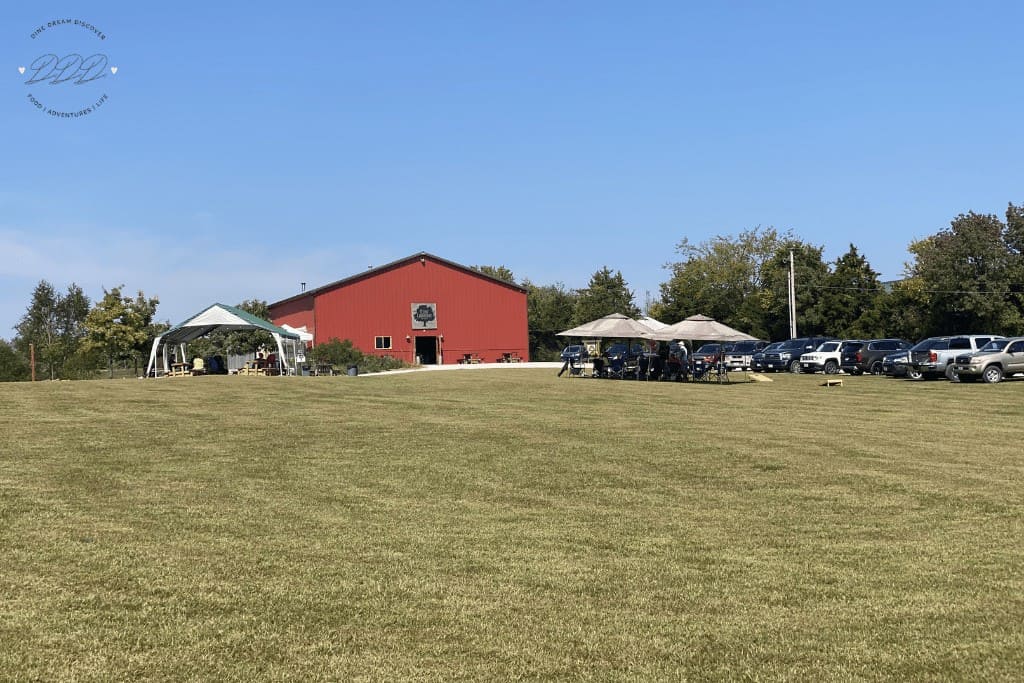 It was very quiet overnight. All you heard were crickets chirping. All in all, we love this place and would definitely stop again.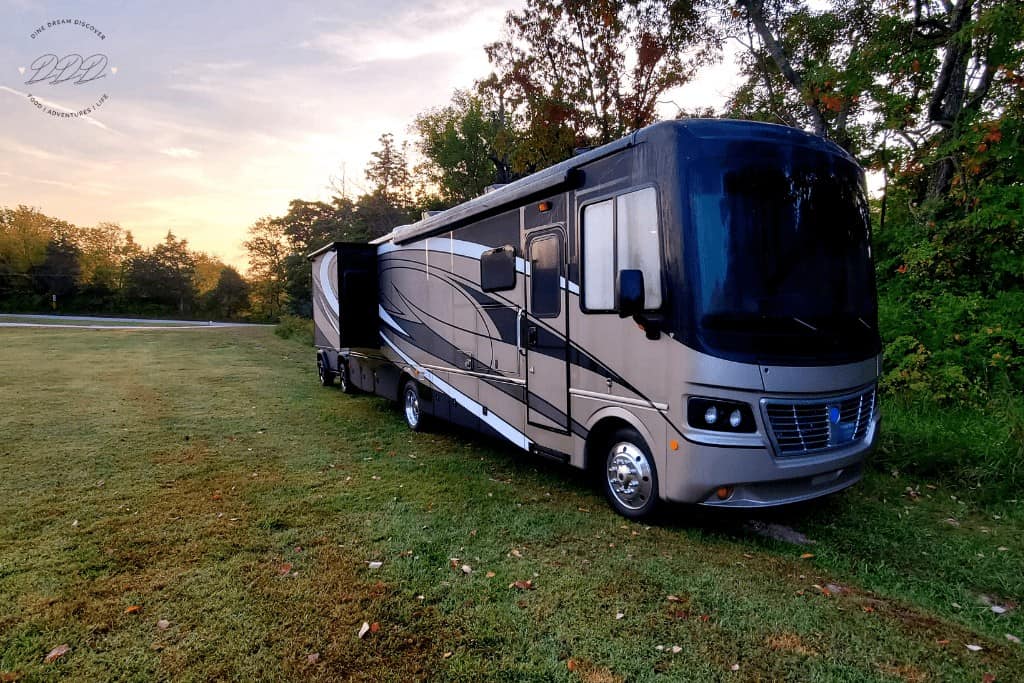 What you Need to Know About Point Labaddie Brewery
They don't serve food. However, they have food trucks on each Sunday of the month and also on the first Friday of the month.
Also, there is free delivery from Guffey's Pizzeria down the road. You are allowed to bring your own food also but not your own alcohol.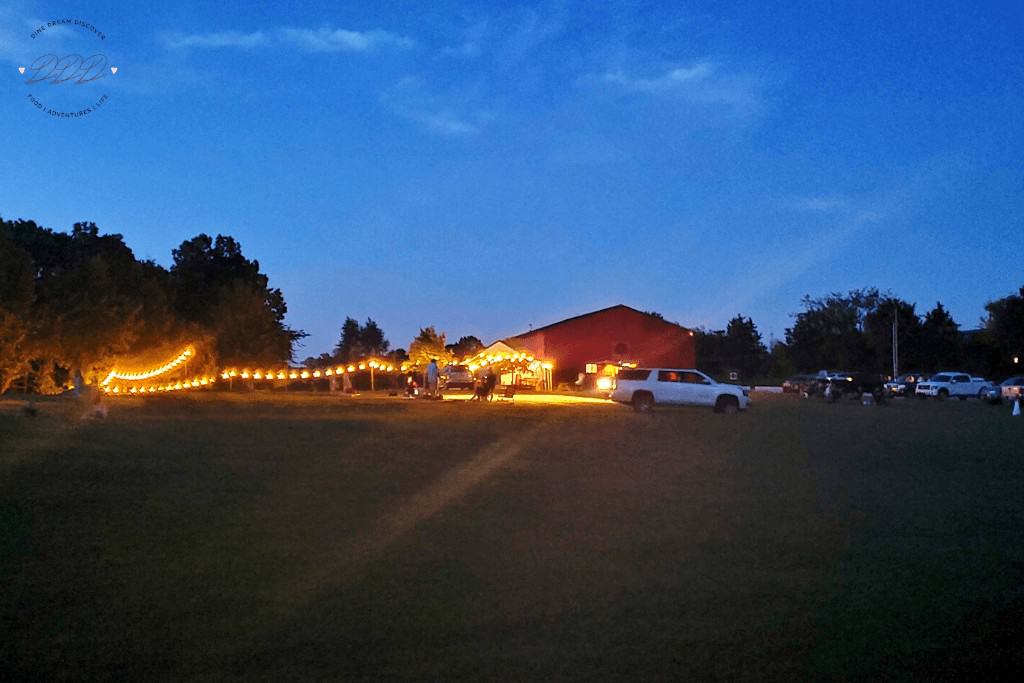 You can purchase beer inside and outside. There is also the wine, hard cider, and whiskey.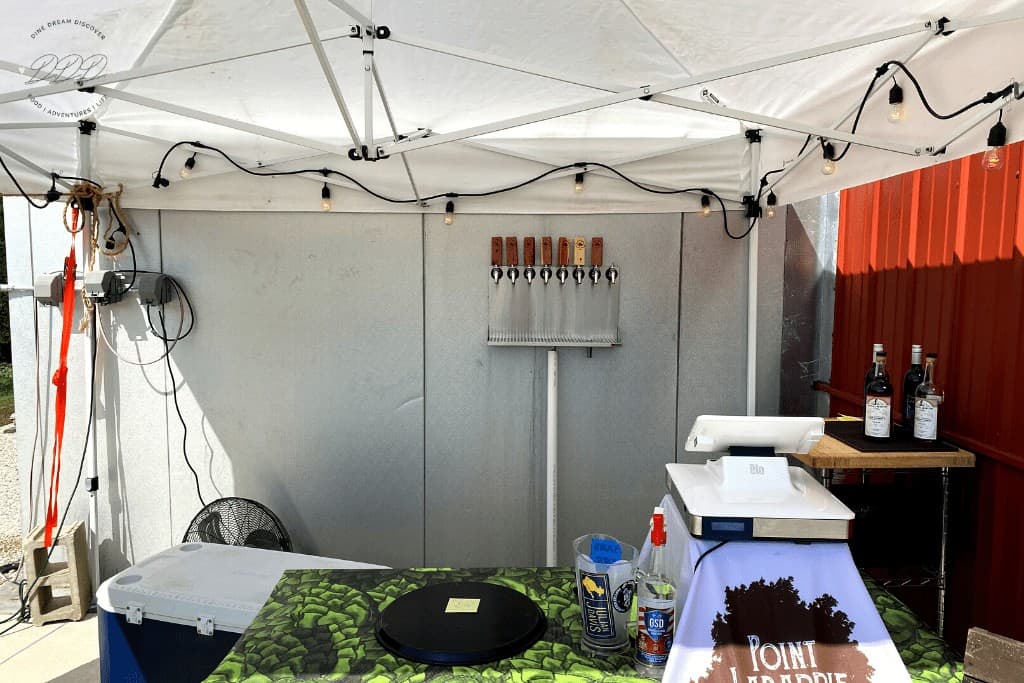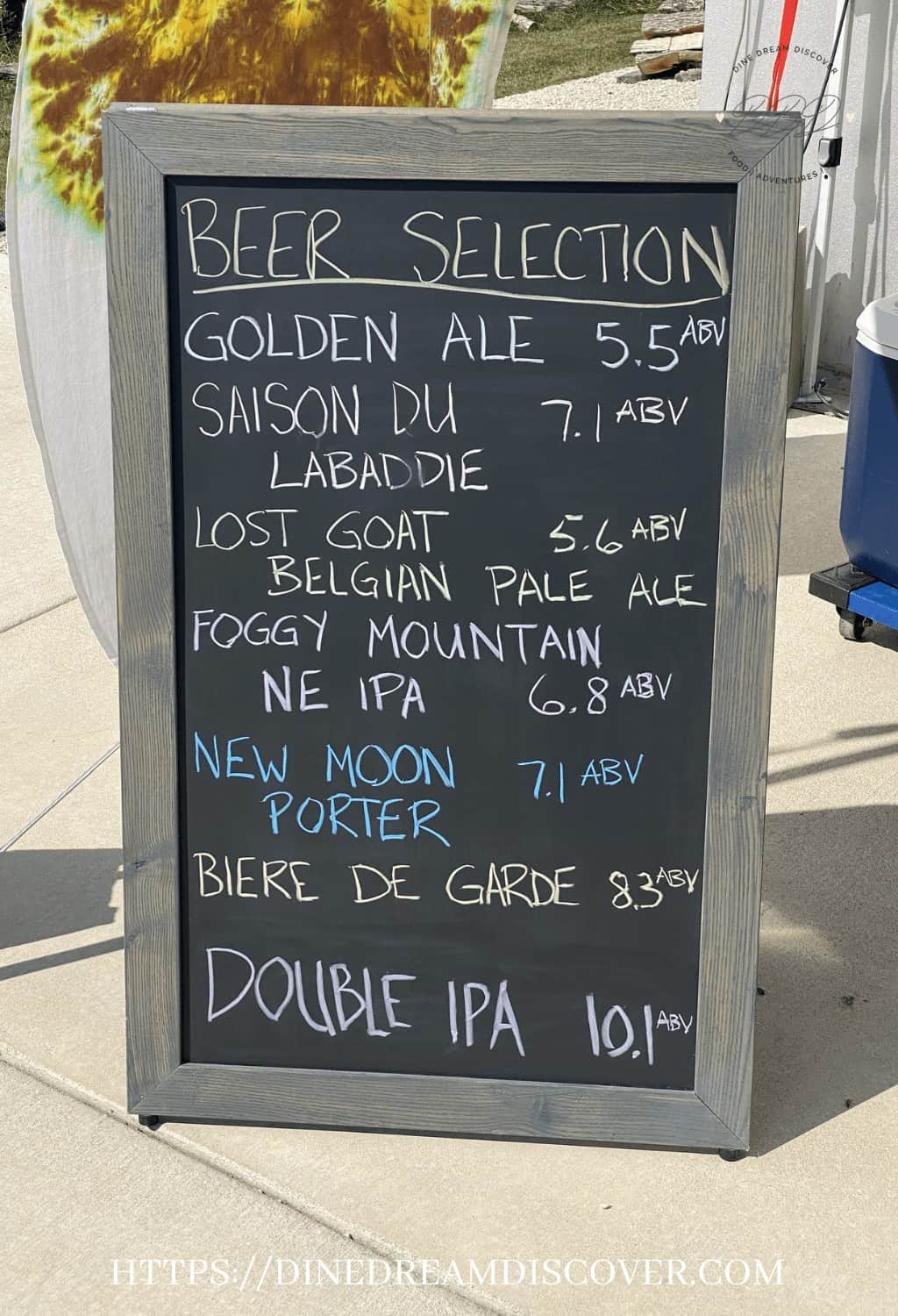 On Wednesday's they have Trivia night, Thursdays are the farmer's market, and you can check their website for the live music schedule.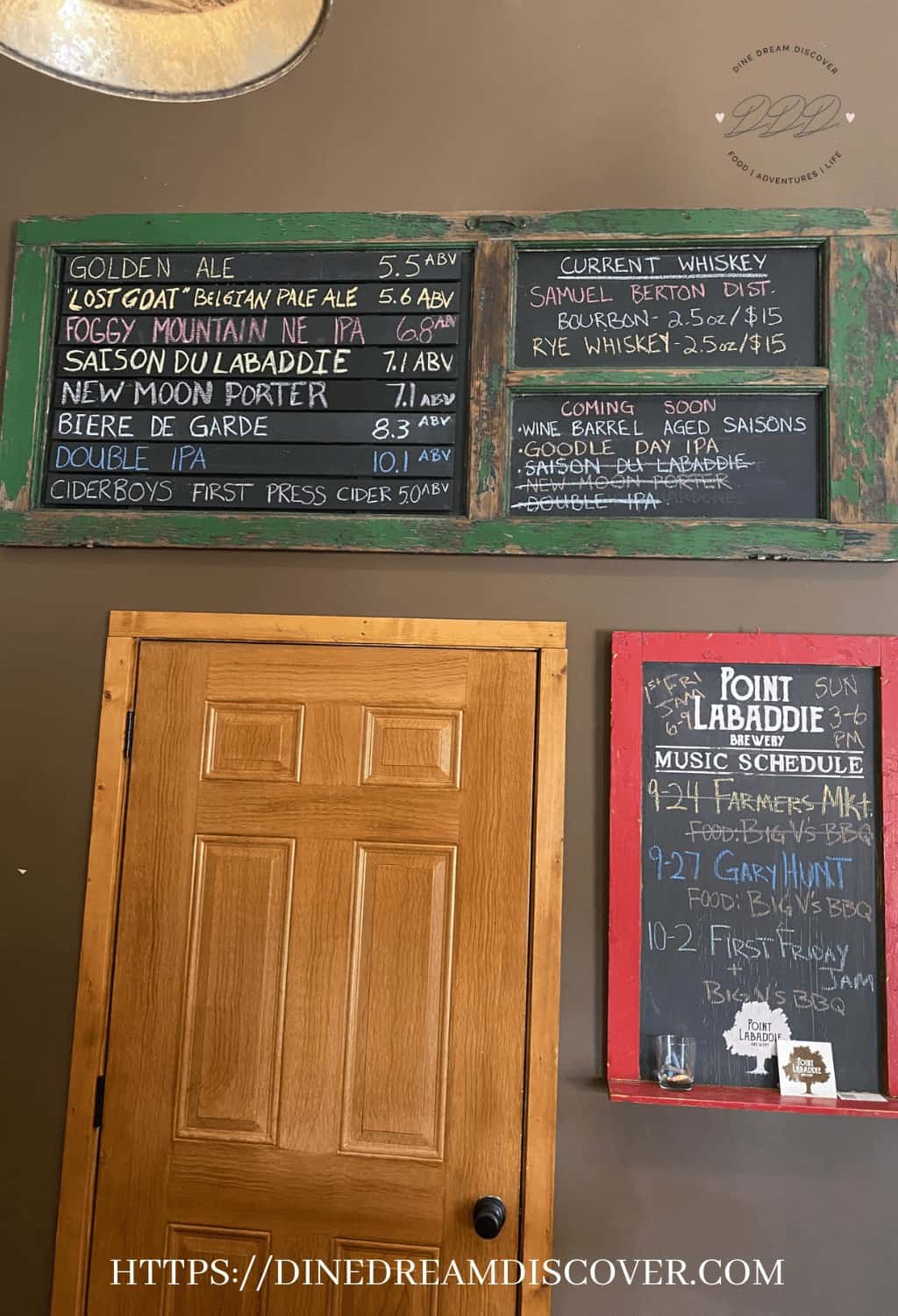 Point Labaddie Brewery is located at 1029 Thiebes Rd, in Labadie, MO 63055. Their phone number is (636) 742-2861. You can connect with them on Facebook, Twitter, and Instagram.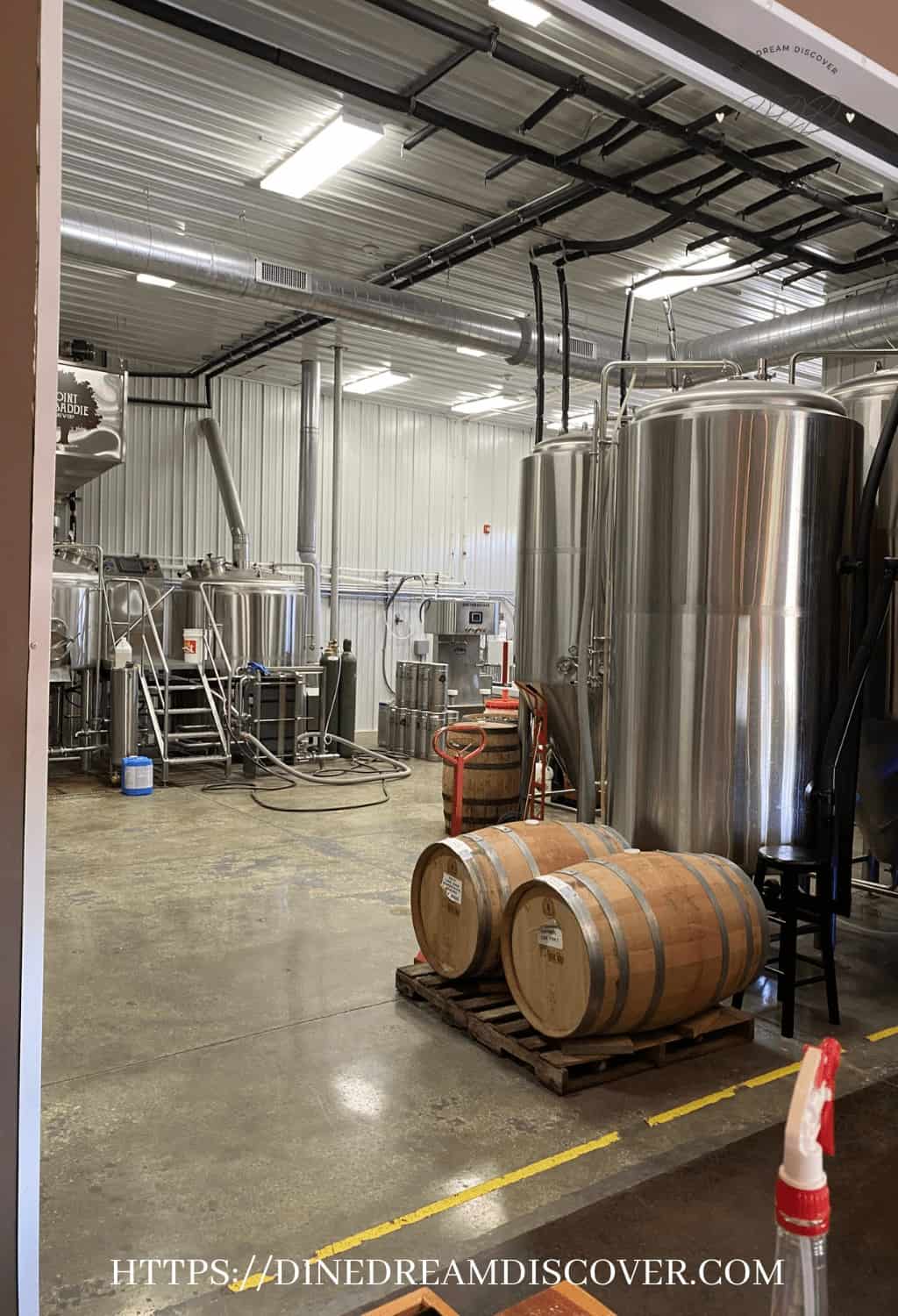 Internet and Cell Service
Verizon Wireless – 2 Bars
AT&T Wireless – 4 Bars
Verizon Internet Jetpack – Download 11.1/Upload 2.30
AT&T Netgear Nighthawk – Download 40.9/Upload 11.1
Verizon Wireless Iphone Internet – Download 11.3/Upload .25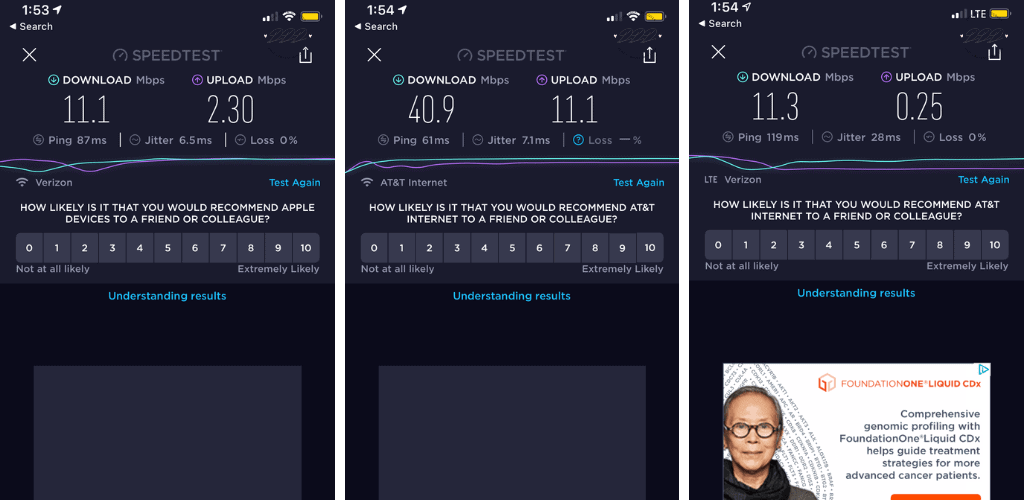 Harvest Hosts Information
Harvest Hosts is a yearly membership where you can stay at farms, wineries, and golf courses.
Your unit must be self-contained and you must call the host no less than 24 hours in advance to reserve your spot and make sure there is room.
They will ask you when you will be arriving and also for your membership number. They do ask that you make a purchase from the host.
With over 1000 hosts, it is well worth the money. Grab this Harvest Hosts deal and save 15% with my referral link.
Connect with Harvest Hosts on Facebook, Twitter, Instagram, and YouTube.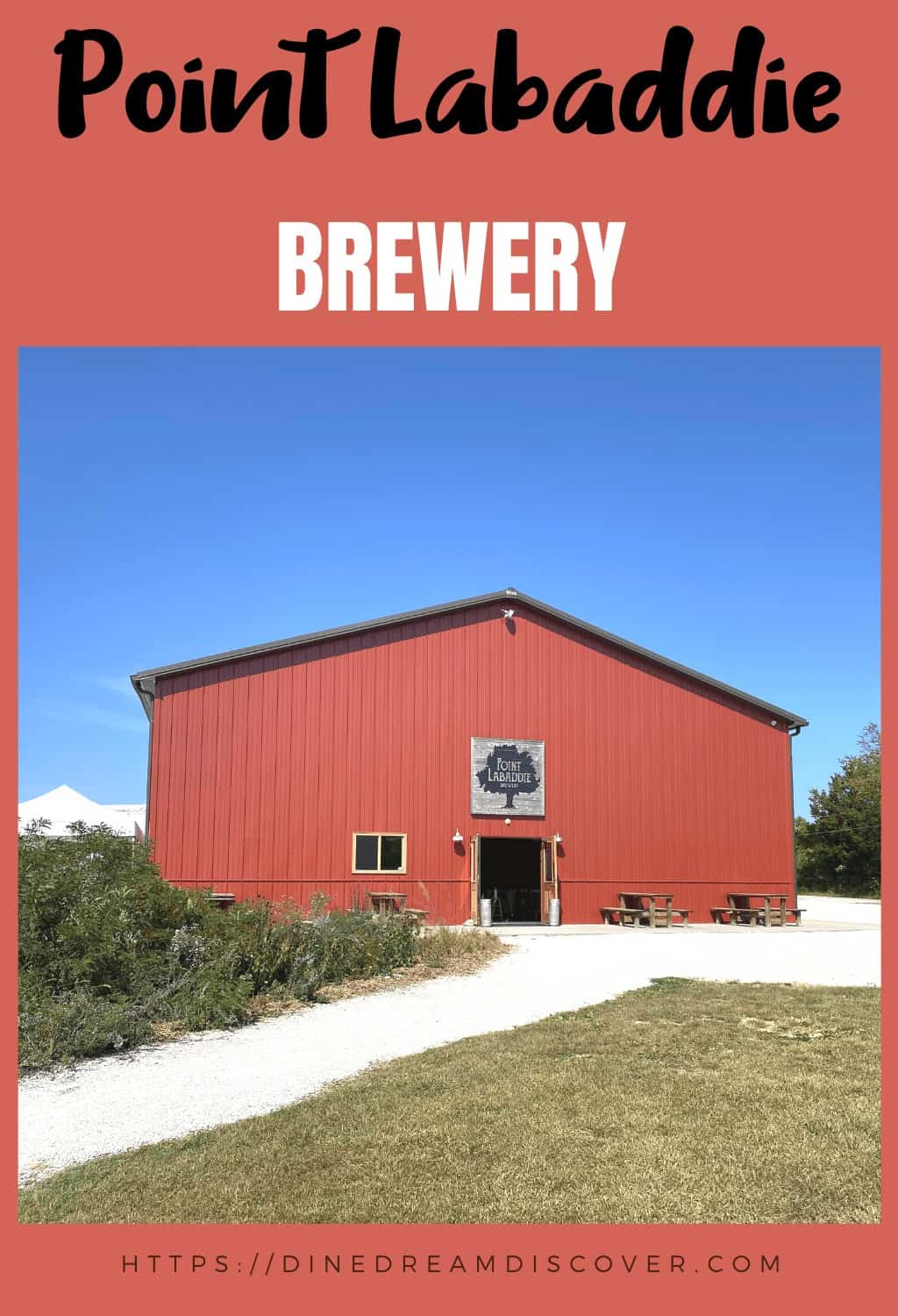 Follow us on Pinterest and PIN IT FOR LATER!