SA Company has cool Face Masks as well as Multi Use Shields. In addition to wearing their face masks everyday, they can also be used for Halloween.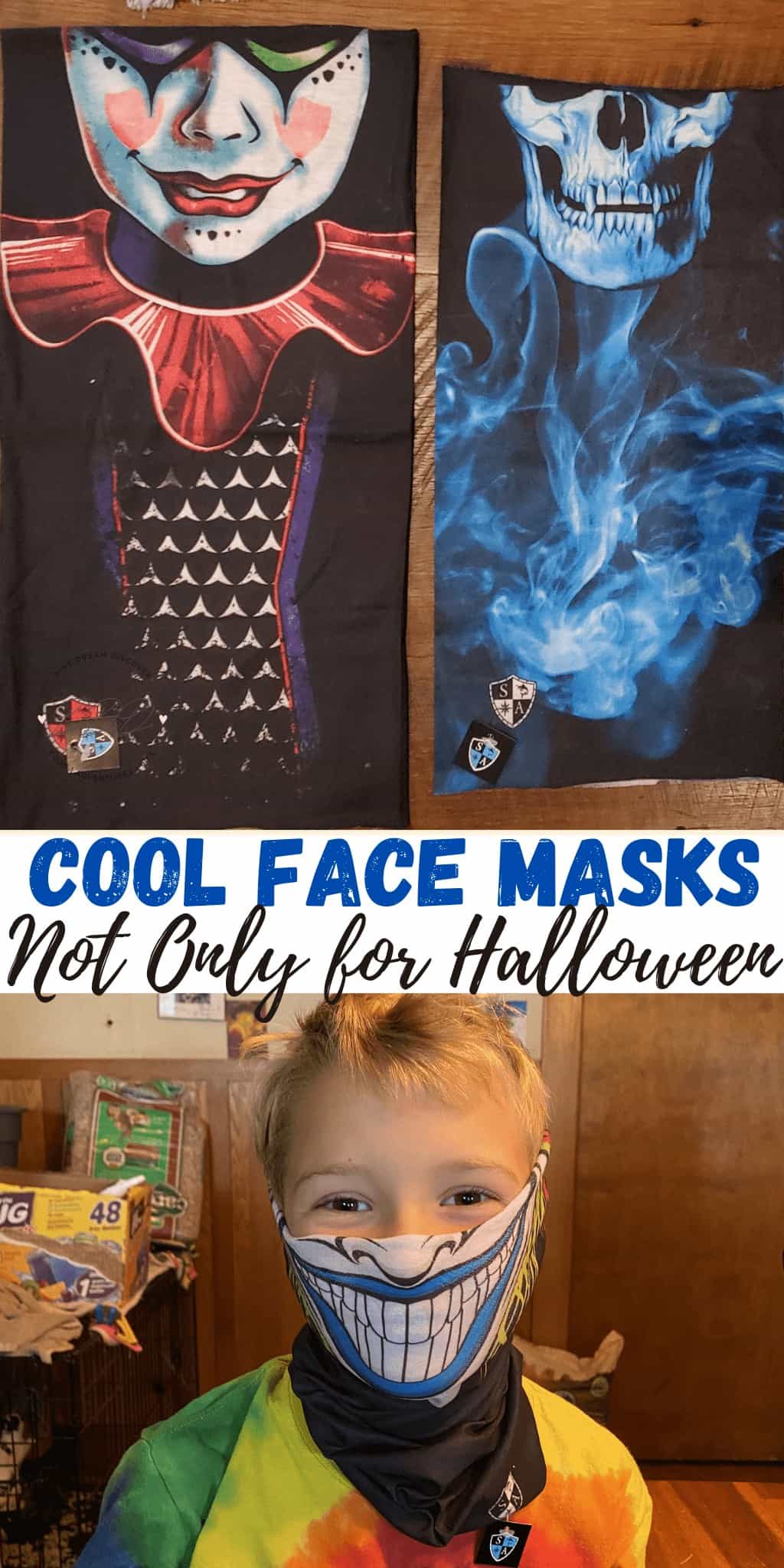 I received the products mentioned below in order to facilitate my review. All opinions are my own and may differ from yours. This post may contain affiliate links. See my disclosure policy for more info.
Cool Face Masks and Multi Use Shields
I love when products can be used for more than one occasion. Take for instance the SA Company Face Masks and Multi Use Shields. In addition to wearing their face masks everyday, they can also be used for Halloween.
When the box arrived, my grandson knew exactly what was in it even before I did. He already had a couple of their cool face masks. What he didn't know was that there might have been one or two in the box for him.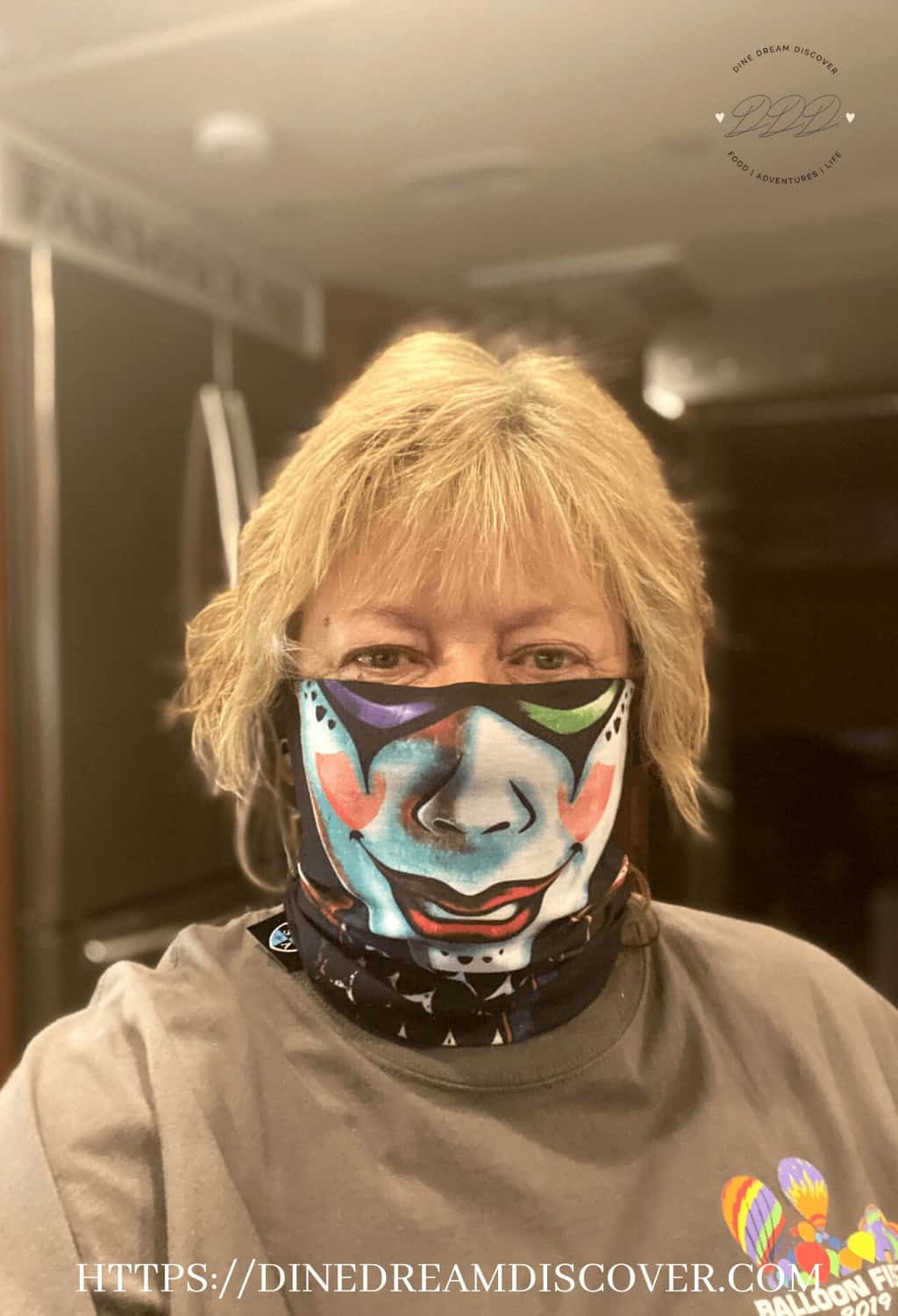 About SA Company Masks and Shields
Not only do they have some of the coolest masks I have seen, they also have thermal fleece face shields, Kid's Shields, Arm Shields and even Dog Shields.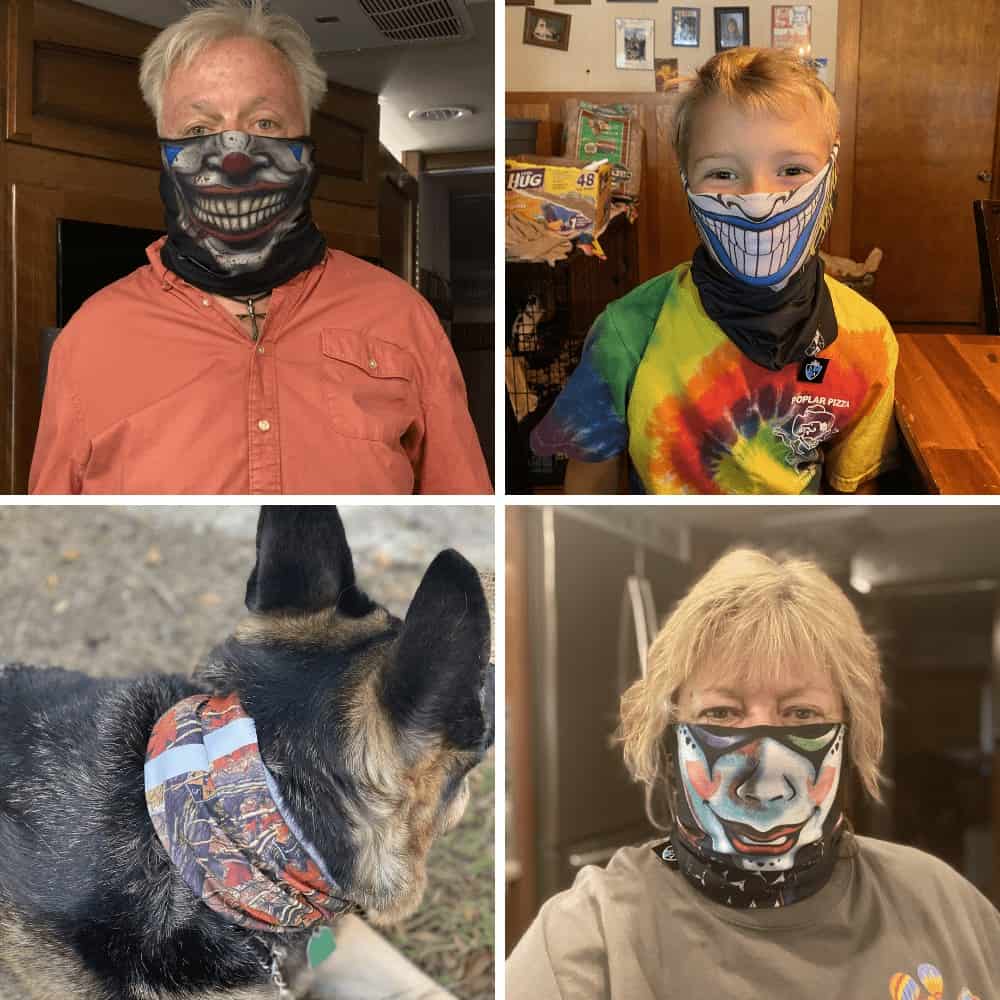 Multi-use Shields
Let's talk about the Multi-use Shields first. Whether you are looking for a scary mask, girlie mask, All American, or plain shield, they're gonna have it.
We received Mr. Jokester and The Temptress. They are lightweight, breathable, wicks moisture away and have a UPF of 30+. In essence, they are a tubular bandana that can be worn 10 different ways.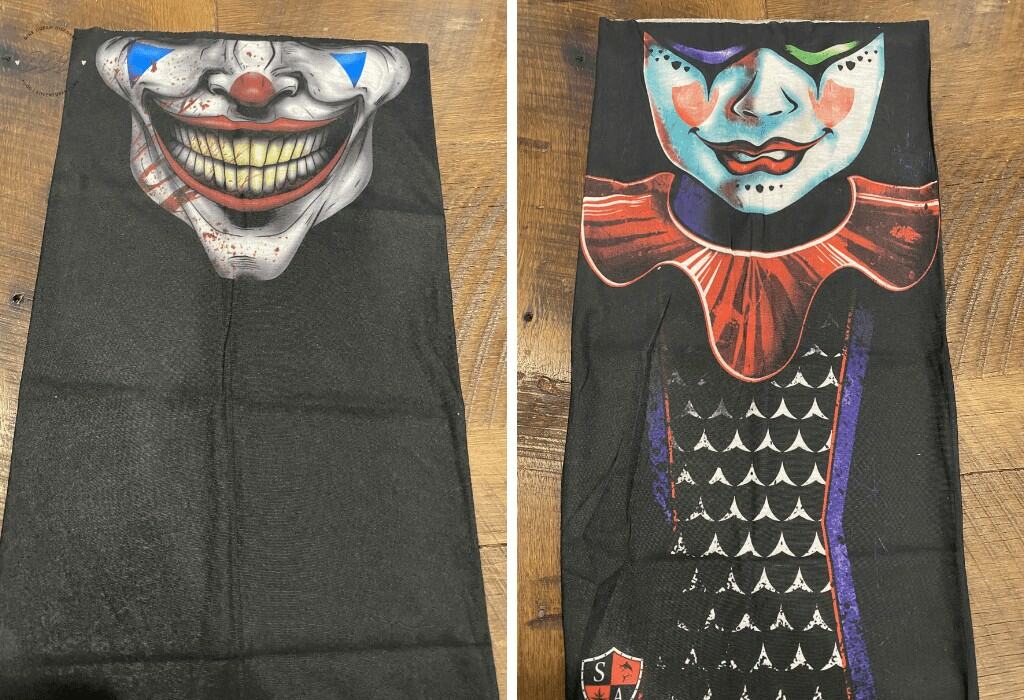 Wear it as a Beanie, a hair tie, a headband, wristband, neck gaiter, pirate, eskimo and so much more. It reduces your skin temperature and maintain hydration. Plus they have a lifetime warranty.
Thermal Fleece Face Shields
Pretty soon, you'll be needing these Thermal Fleece Face Shields in most parts of the country. Actually, we could have used these last Sunday when we went to the Pumpkin patch. It was BRR...cold!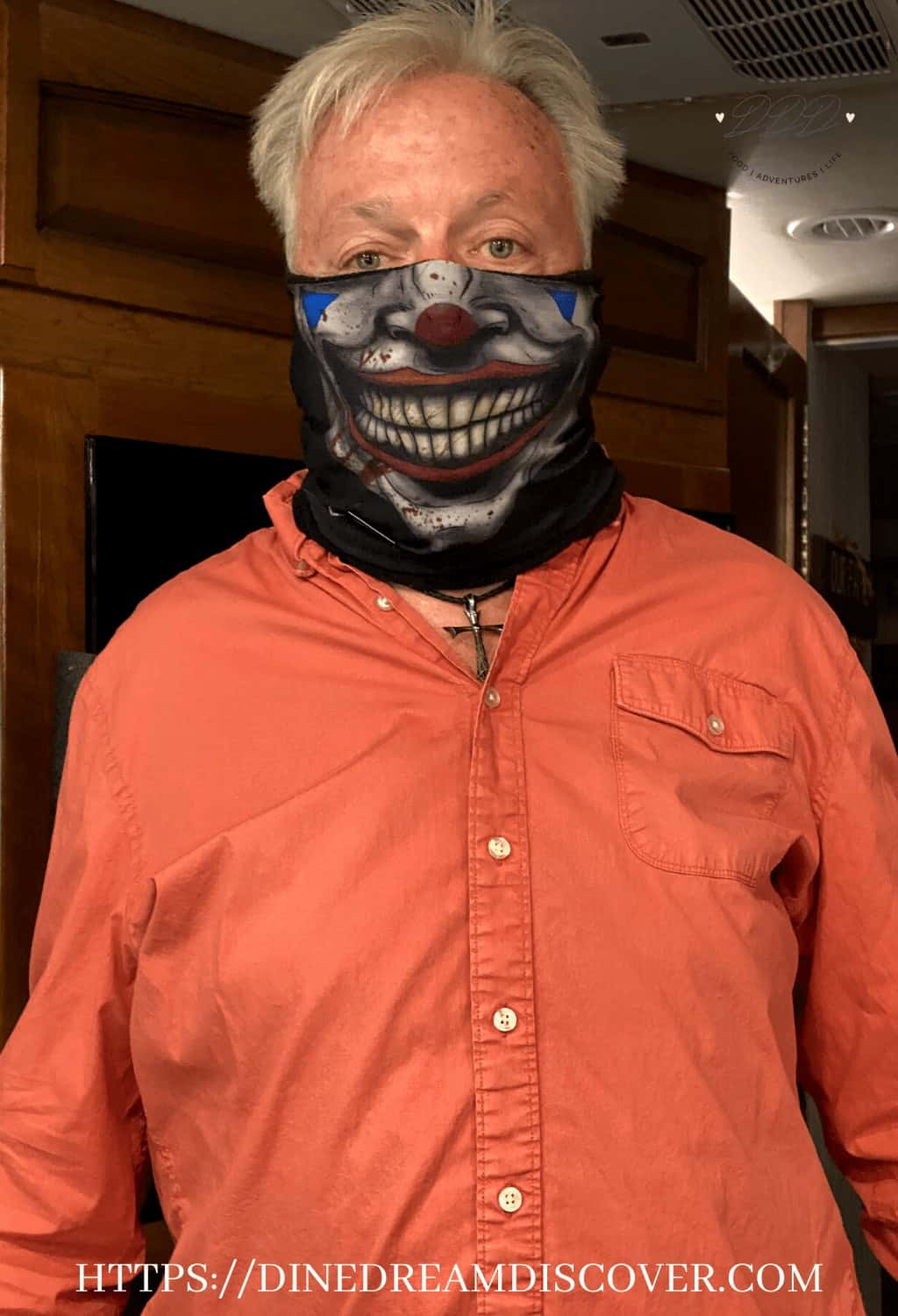 These cool face masks are lined with fleece and come in 70+ designs. They offer superior warmth and also wick moisture away. The fleece inside is so soft and fuzzy and will definitely keep your face, ears and neck warm.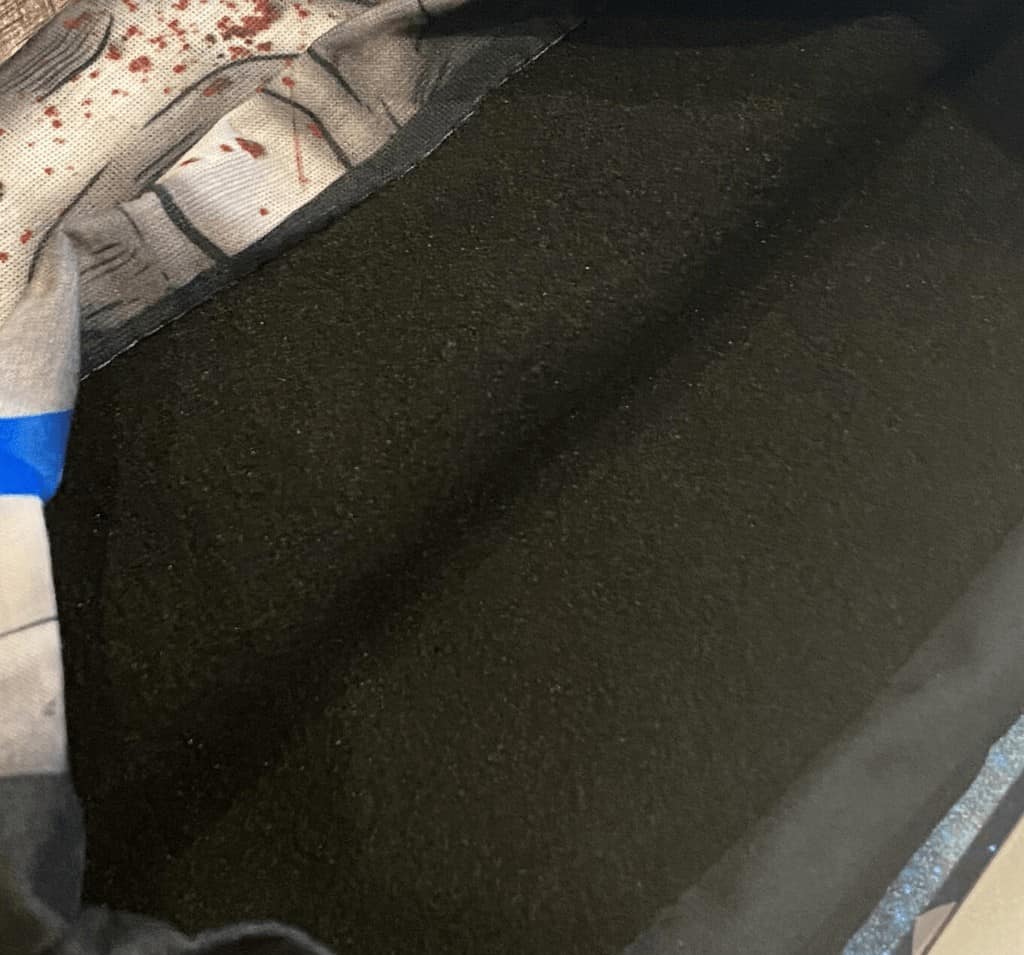 Some of the designs include, USA All American Stars and Stripes, the American Flag, a Clown, Military Camo, Fire Camo, plain and Mr. Jokester like we received. These are great especially if you are going hunting.
Kid's Cool Face Masks
I love that they have face shields especially for kids. You know how bored kids get with the same ol, same ol. It might help those that give their parents a hard time about wearing mask. We received the Skull Tech/Blue Crow and the Two Sided face mask.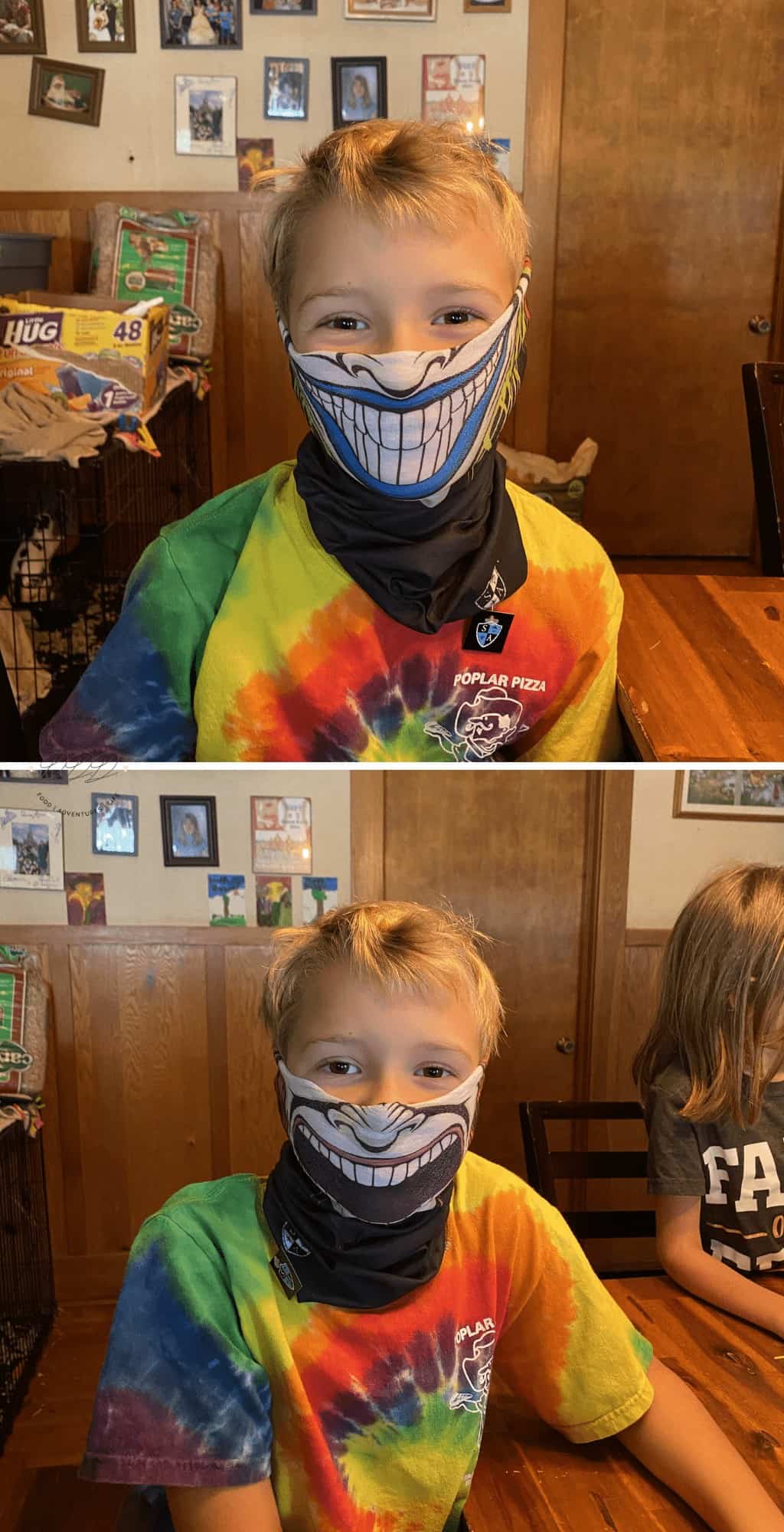 You can also choose from Frosty, Mermaid Scales, plain, Panda, Military Camo, and so many more. Made of Breathable UPF 30 Microfiber and can also be worn 10 different ways.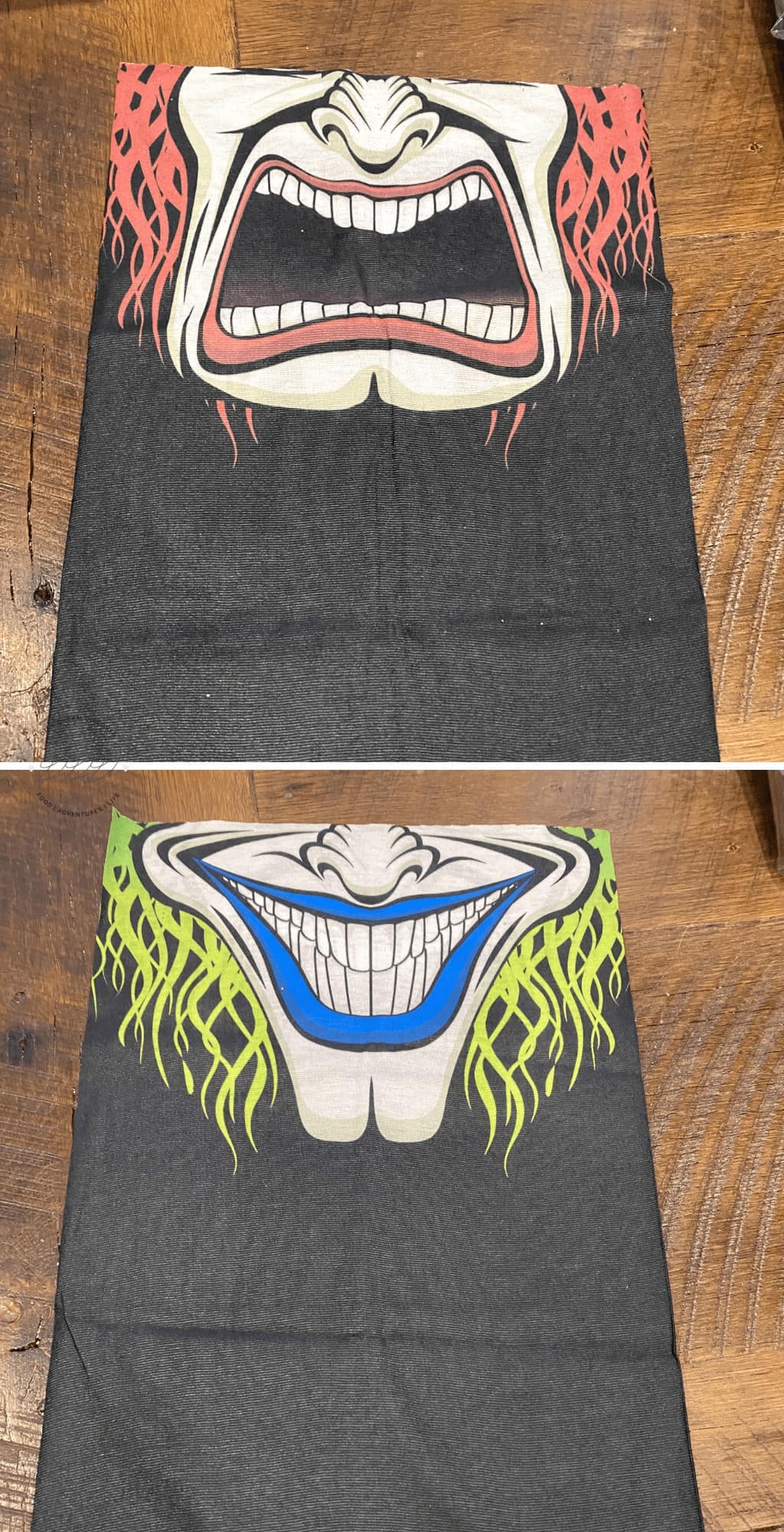 They are great for keeping out sun, cold, bugs and dust. Made for ages 3 to 13, but my grandson made me try it on, lol.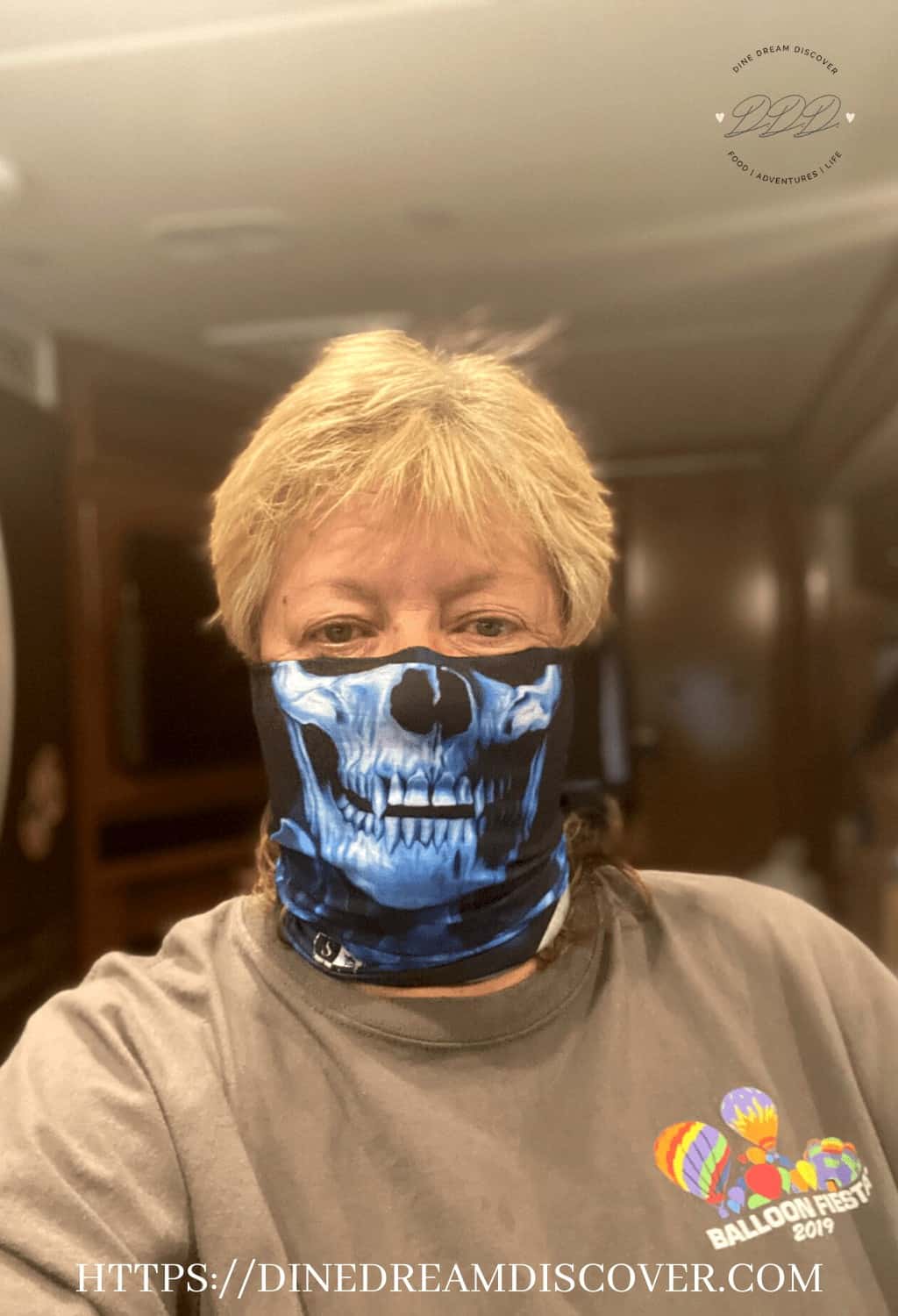 Here you can see the size difference between the adult size and kid size.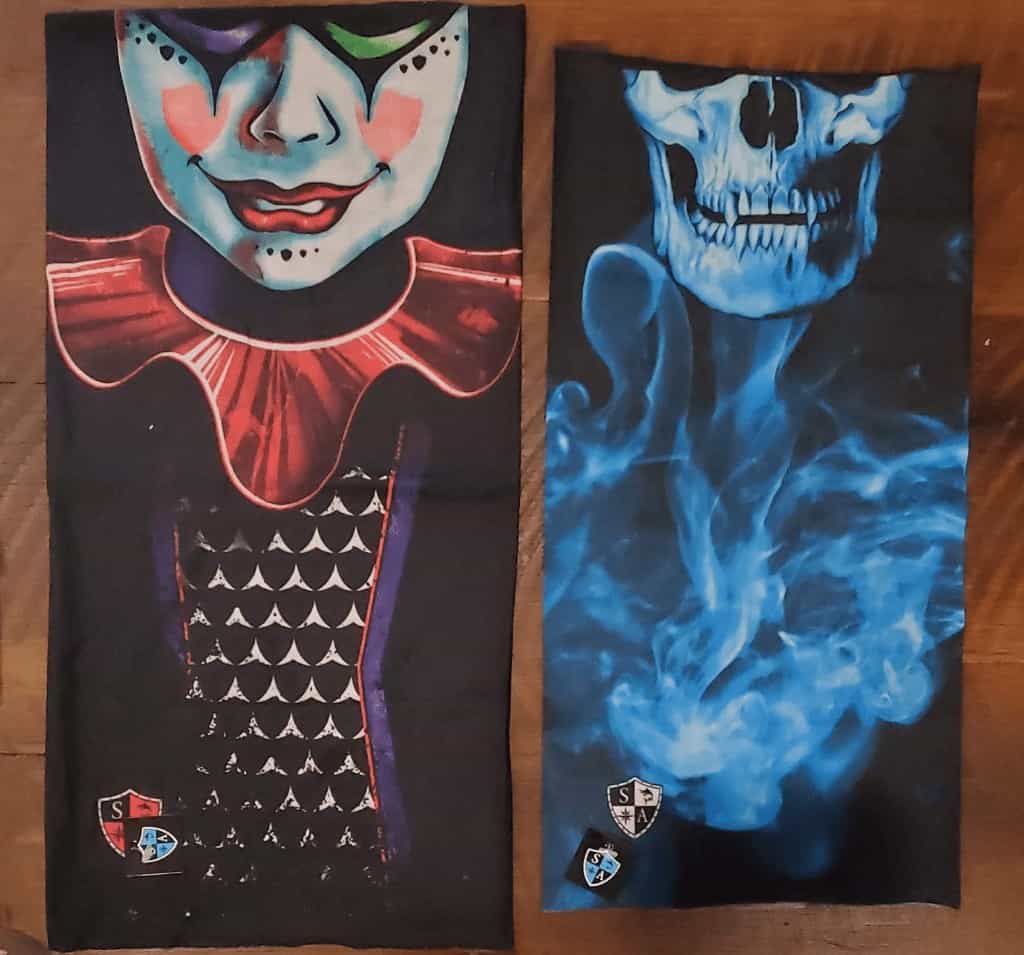 Dog Shields
Whoever thought of these is brilliant, especially to include the dogs shields. We received the SA Forest Camo and Texas dog shields. Believe it or not, these can also be worn multiple ways. As a sweater, soft collar, hood, or just around their neck like a bandana.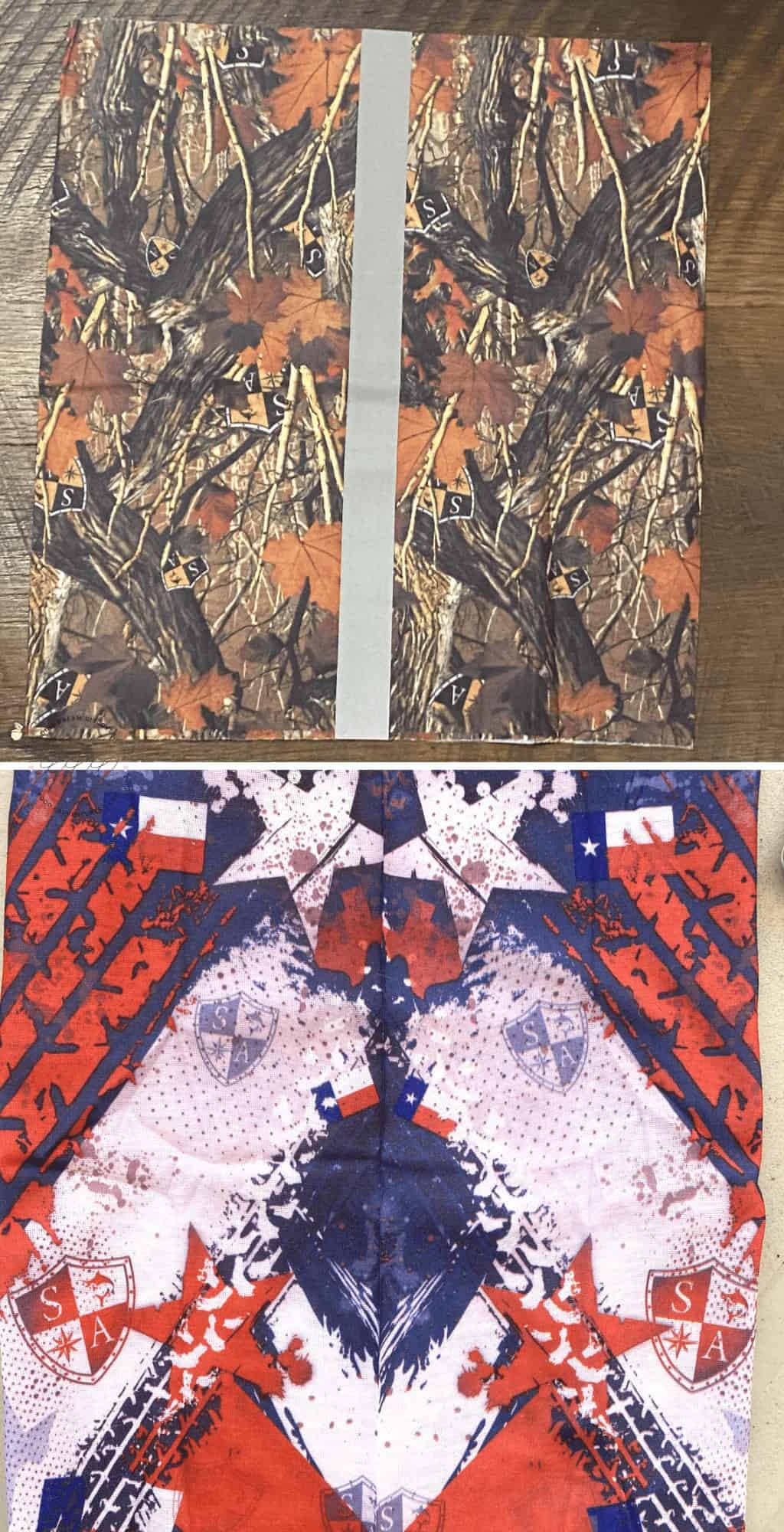 They are lightweight and dry easily. There is also a reflective stripe on each side so you can see them in the dark. It reduces your dog's skin temperature and acts as a barrier to fleas and ticks.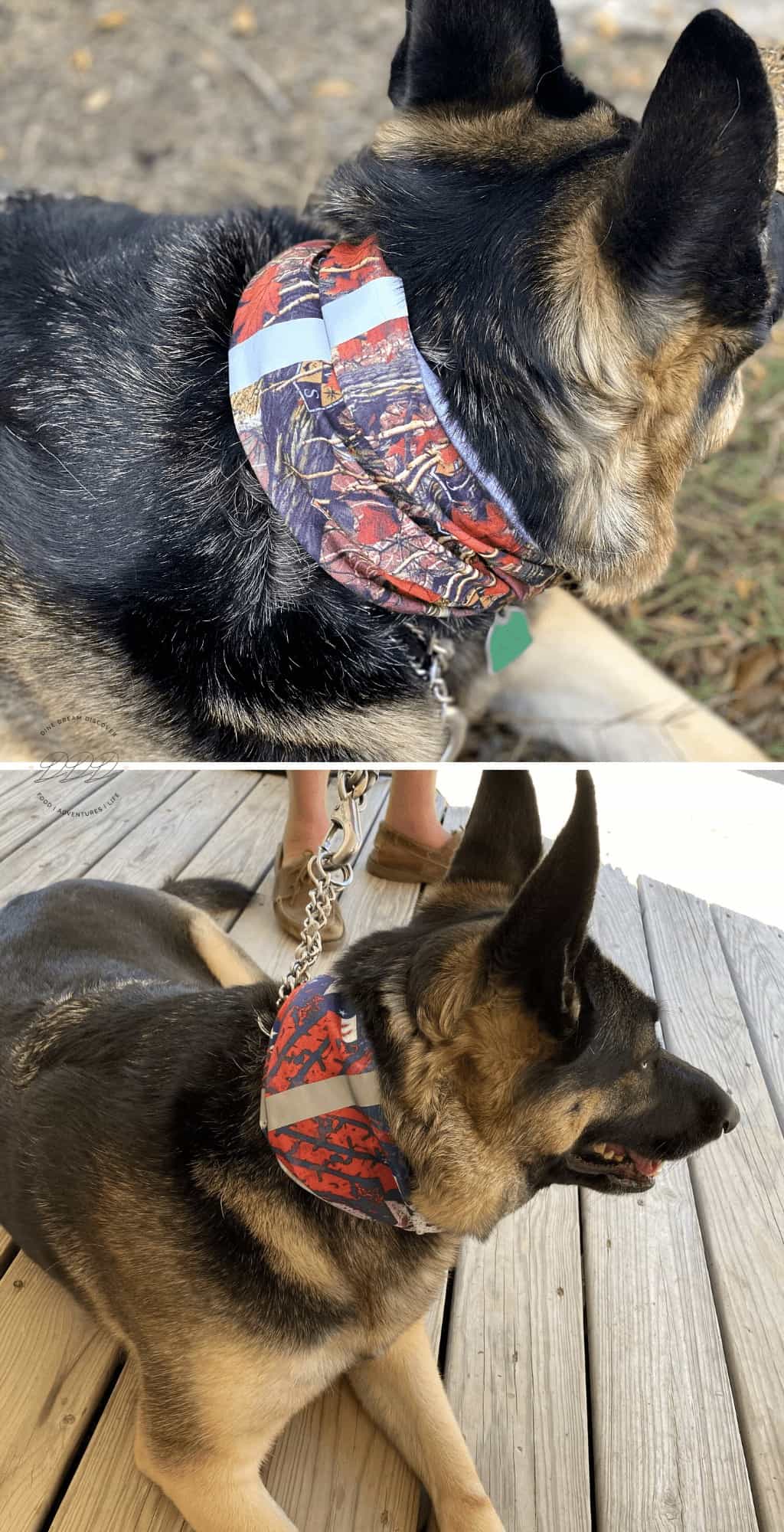 Where to Purchase These Cool Face Masks
They are seamless, control odors, protects against the wind, quick drying, machine washable, soft, breathable and so much more. You can order them online at SAFishing.com. Put a few in everyone's stocking this year.
Connect with them on Facebook, Twitter and Instagram.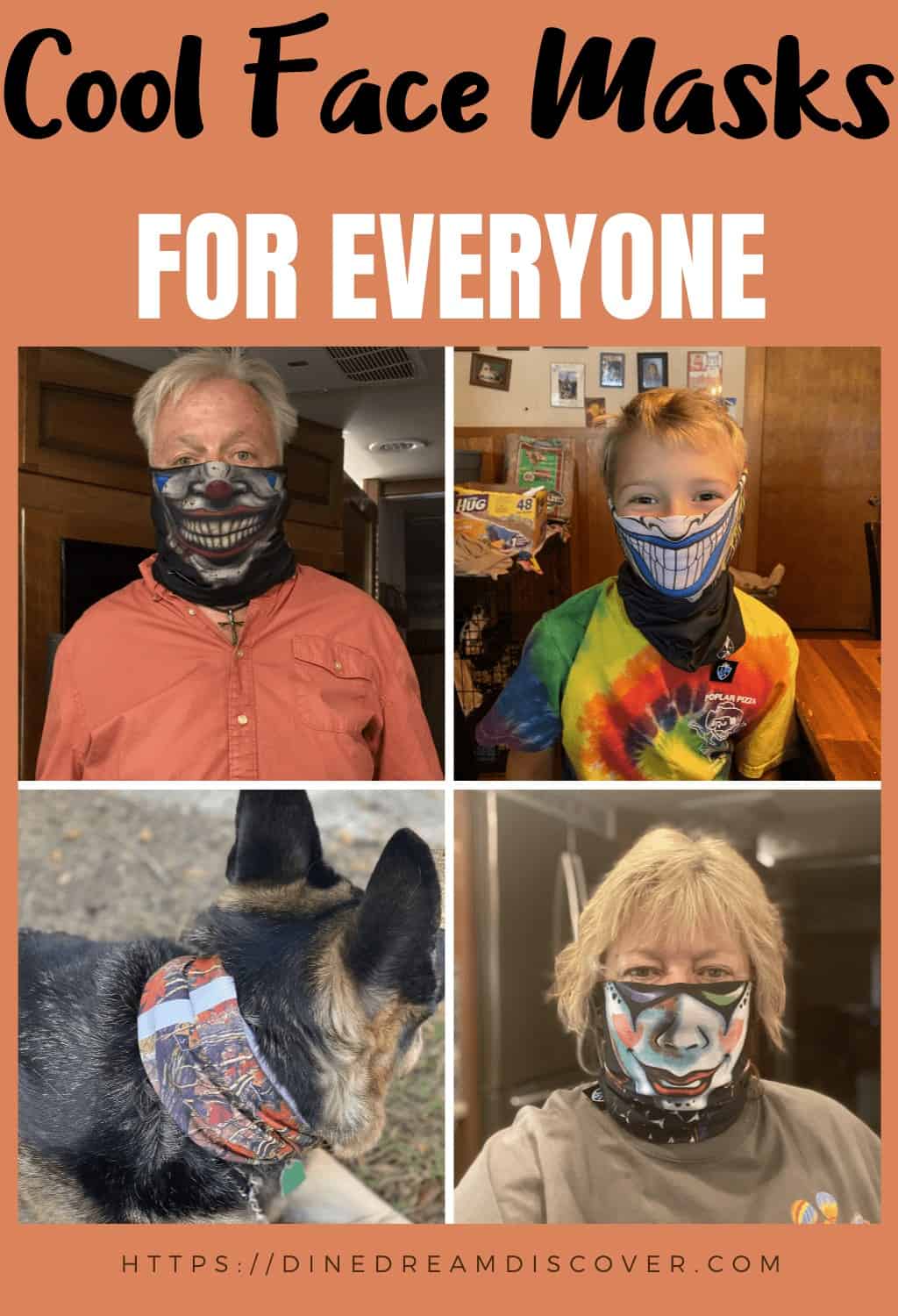 Follow us on Pinterest and PIN IT FOR LATER!