The Albuquerque NM Balloon Fiesta should be on everyone's bucket list. It runs for nine days and the weather is beautiful. If you are looking for a fun outdoor event, try this hot air balloon extravaganza.
I received media passes to attend the Balloon Fiesta. All opinions are my own and may differ from yours.
This post may contain affiliate links. See my disclosure policy for more info.
Albuquerque NM Balloon Fiesta
The Albuquerque Balloon Fiesta has been on my bucket list forever.
We chose this year because, after a health scare at the beginning of this year, I decided we were going to attend for my 60th birthday (notice that I decided we were going not we decided, lol).
Actually, we are doing 6000 miles for my 60th birthday. And I am super excited.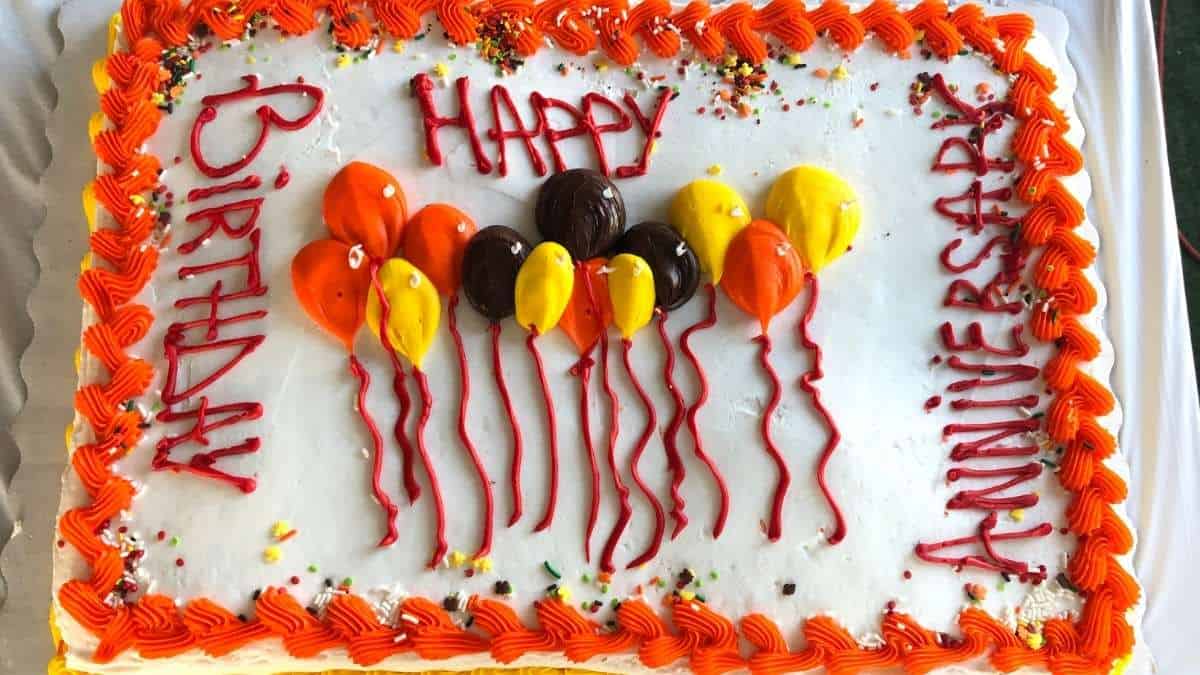 Not only are we staying for an entire two weeks, but I was also provided with a media pass.
So I will be bringing you photos from up close right from the fields.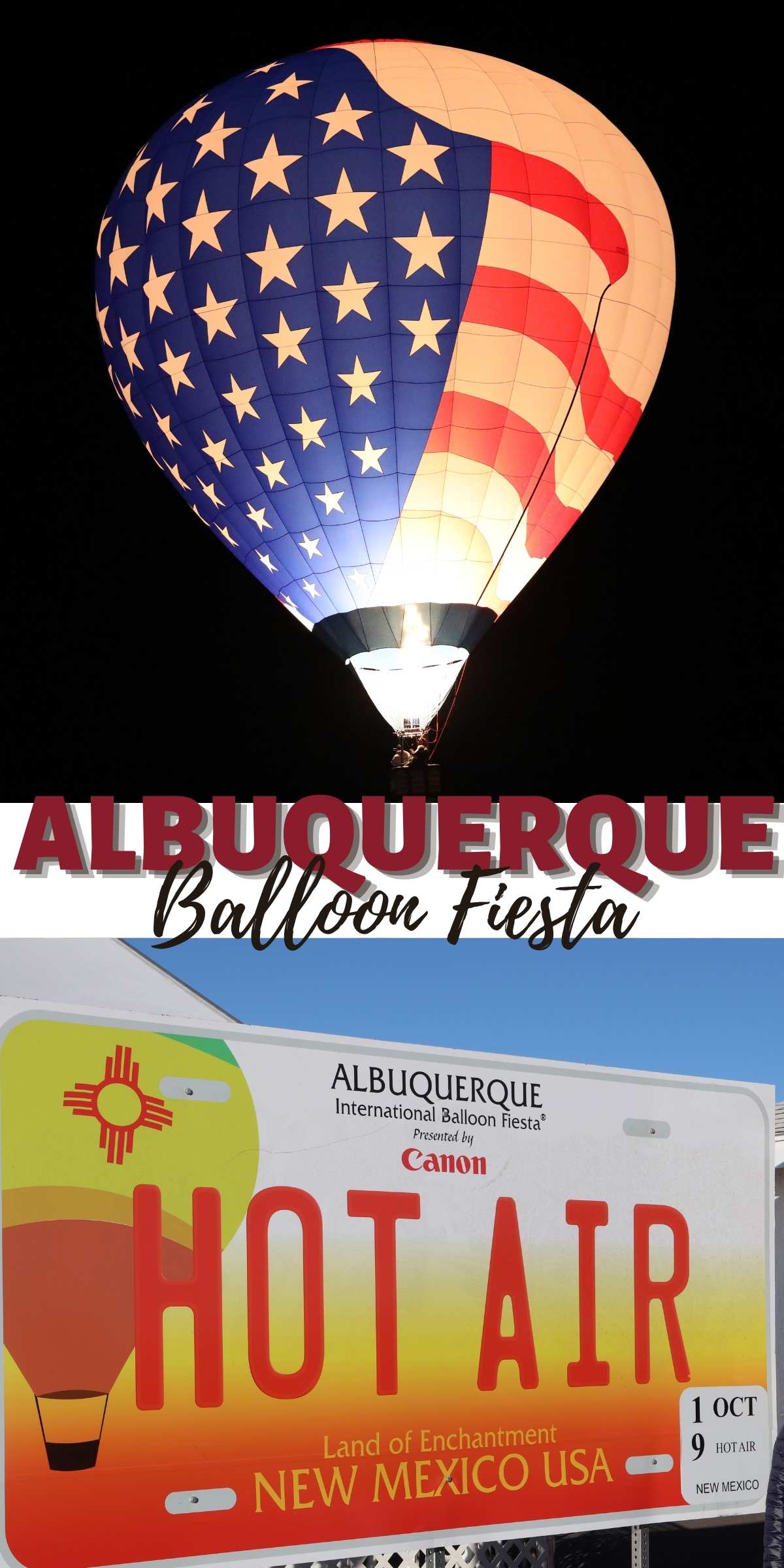 I will also be updating this post as we go along.
This year's theme is Picture Perfect.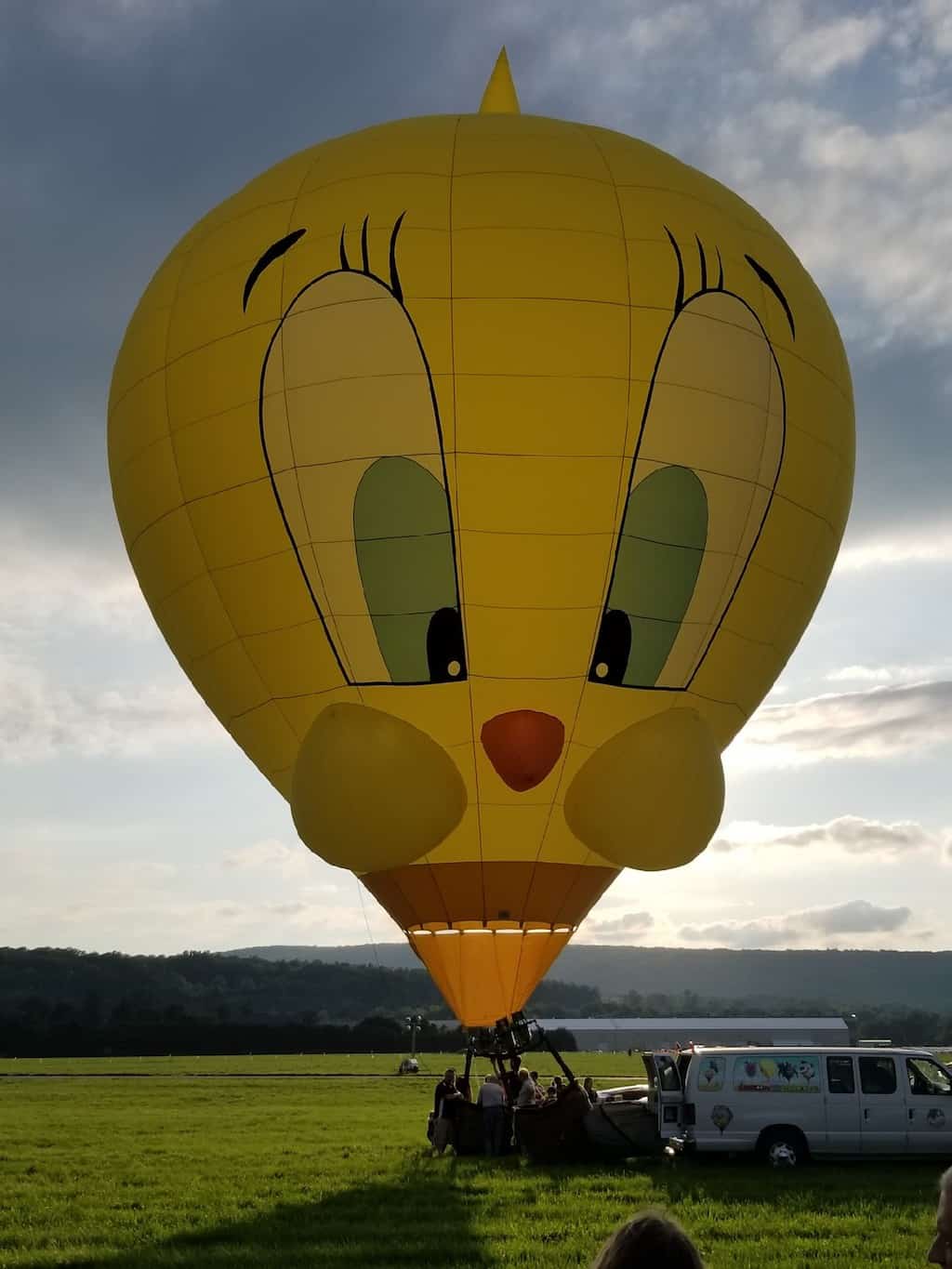 What is the balloon fiesta?
This is the 48th International Balloon Fiesta with over 500 hot air balloons attending from 17 countries.
Believe it or not, there are some that have never heard of the Albuquerque, New Mexico Balloon Fiesta! Gasp!
Stay tuned and follow along with the Balloon Fiesta Official Social Media accounts, on Facebook, Twitter, and Instagram, and also on our Instagram, Twitter, and Facebook with the hashtag #BalloonFiesta.
Tickets are available at the park entrance gates, the Balloon Fiesta Office, and online.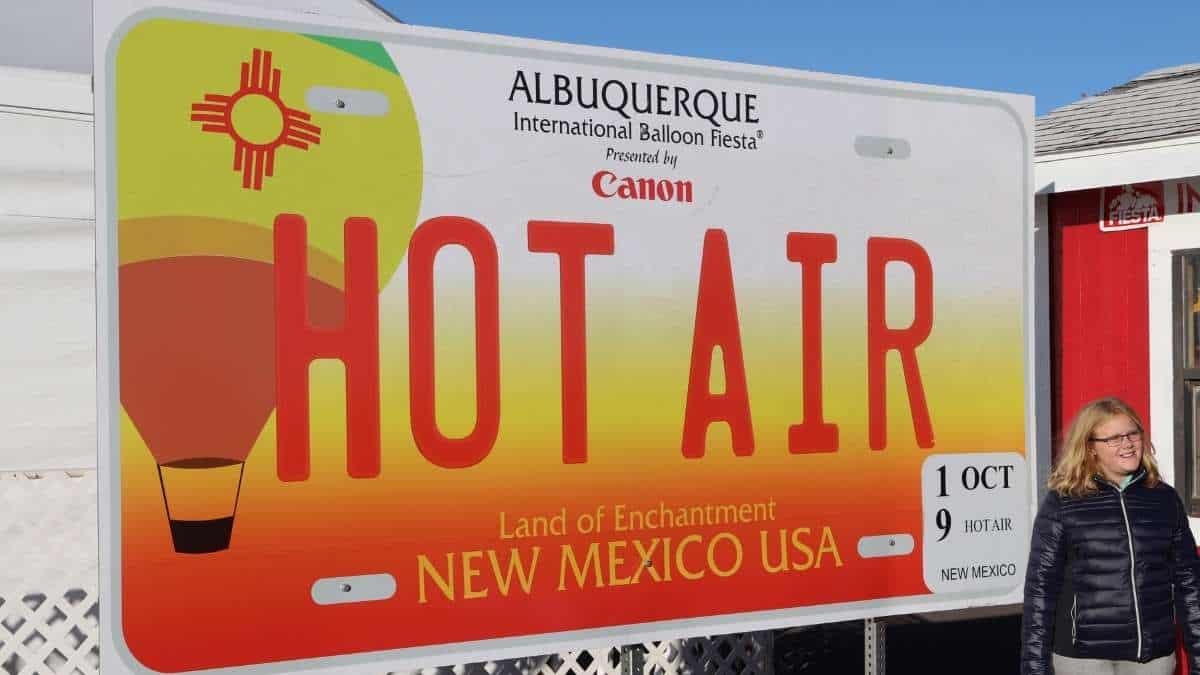 There is an official app for IOS that you can download that has all the important event information and schedule information.
You can also sign up for text messages and be informed first thing in the morning when the pilots have their briefing.
If you are local, you can also watch live information on channel 28.1.
If you do not want to drive and park at the event, there are Fiesta Express Park & Ride locations.
They include Hoffmantown Church and Cottonwood Mall. This year they have added metal detectors at the gates.
There are no weapons/firearms/knives allowed. No pets except for service animals. Also, no items deemed potentially dangerous will be allowed.
The 78-acre grass field is the size of 56 football fields. Be sure to wear comfortable shoes as it will involve a lot of walking and bring a jacket and maybe gloves in the morning.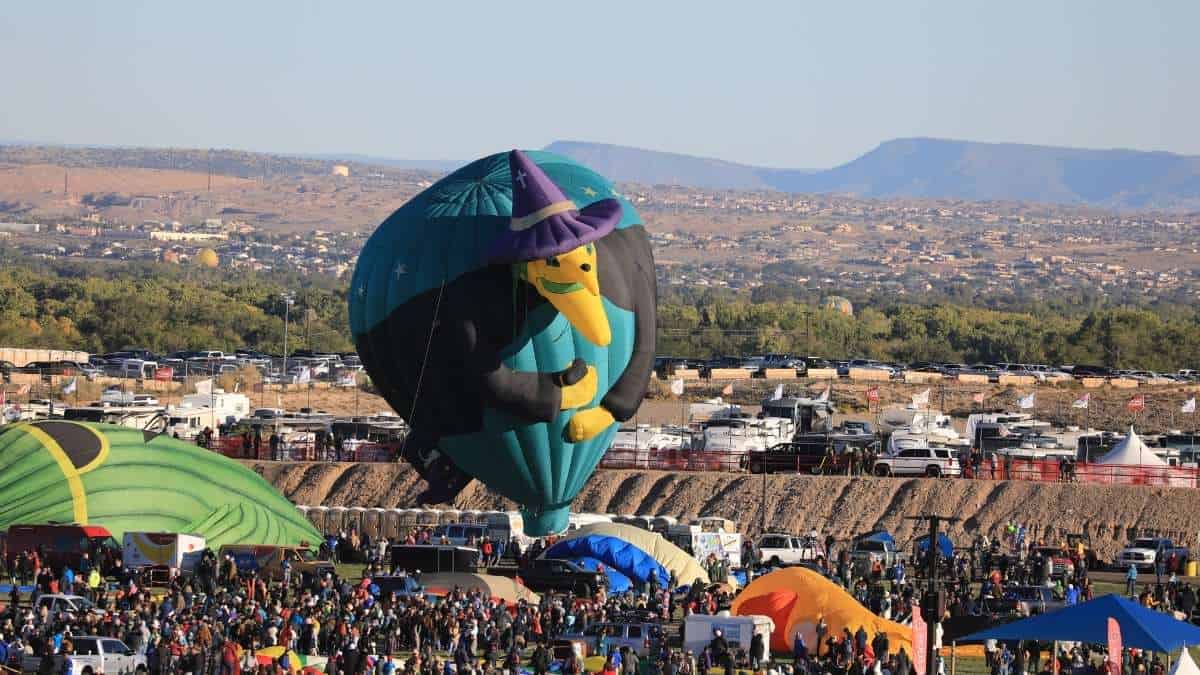 After a day of rain today, the next nine days look perfect for the Balloon Fiesta.
Best Days to Go to The Albuquerque Balloon Festival?
While the Balloon Fiesta runs for 9 days, most people only stay for a few days.
After experiencing the Fiesta myself, I recommend staying for the entire duration.
One of the reasons is that you never know if the hot air balloons will go up.
For instance, the first morning this year was clear and the pilots actually had the go-ahead.
Once the sun started to rise, a fog rolled in and prevented them from going up. It was the strangest thing I've ever seen.
Every day there is a different schedule. One day might have an evening glow, another day there will be Special Shapes Glowdeo, skydiving, fireworks, and Flight of the Nations Mass Ascension.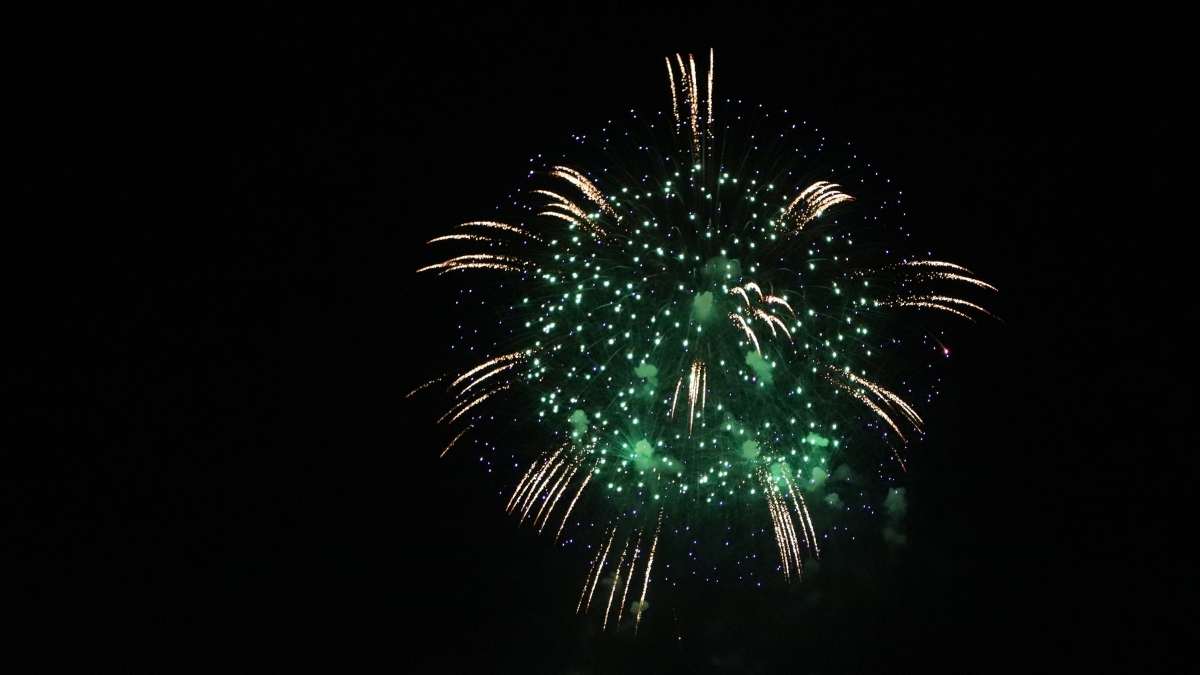 In addition to Hot Air Balloons, there is also a music concert, Justin Moore was playing this year, Chain Saw competitions, a car show, pin trading, and America's Challenge Gas Balloon Inflation, just to name a few.
If for some reason you cannot stay for the entire event, then I would plan for the second half, which includes Wednesday through Sunday.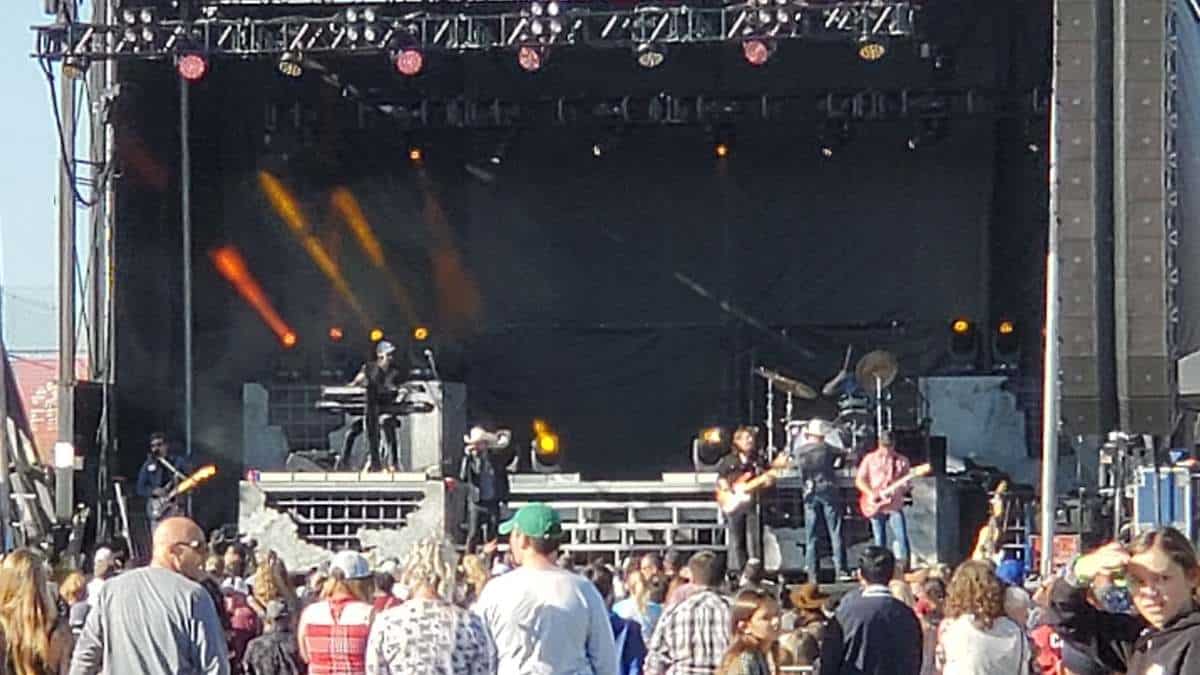 The Special Shapes Glowdeo is a site to be seen. Some of the hot air balloons are unbelievable.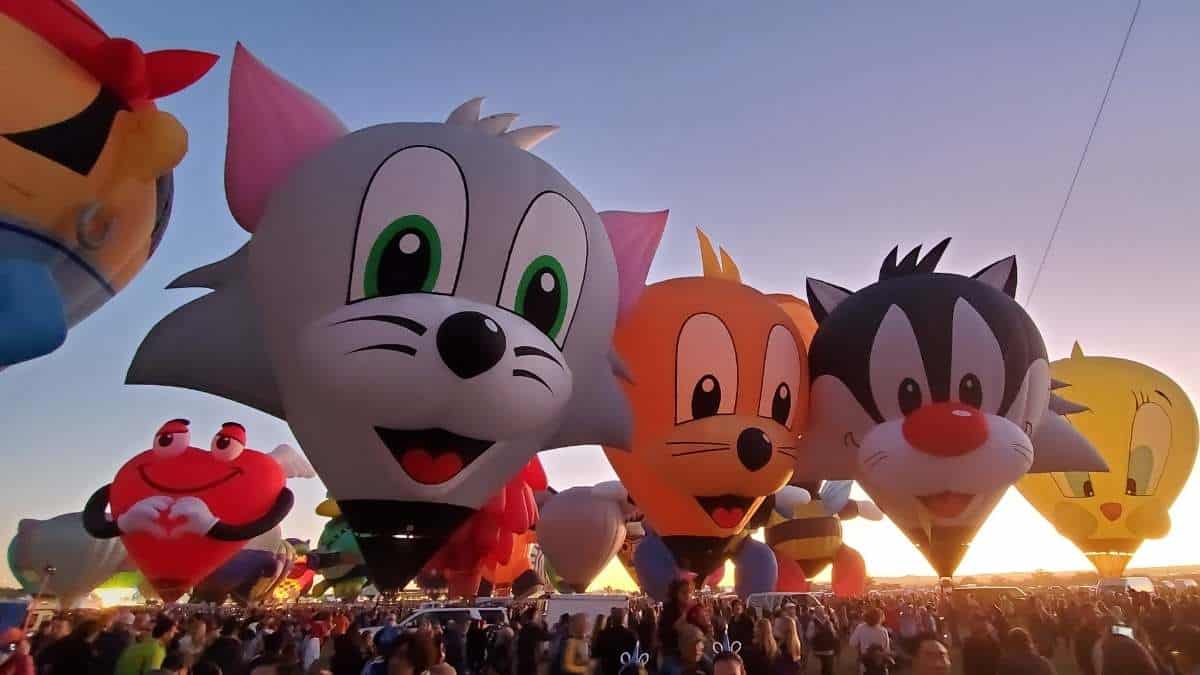 Where to Stay
There are many hotels in the area to choose from. However, I suggest staying right across the street from the Balloon Fiesta field so that you aren't stuck in traffic.
Tickets for RVs go on sale 9 days after the event ends. No RV? There are many places to rent an RV from.
Missed out on next year's reservations? (Like I did?)
No worries. There is always some RV group that has spots available. While they are priced a little higher, you can get a spot.
We are going with the Winnebago RV group this year because I didn't know how the reservation system worked last year.
While we don't own a Winnebago, they still allowed us to come and it was well worth it. Especially because I was celebrating my 60th birthday.
Is the Albuquerque Balloon Fiesta Worth It?
You will find that this event is very popular and one that is said that is worth going to at least once in your life.
While I figured that once was going to be enough, I am already planning to return for the 50th anniversary in two years.
It's hard to explain the magnitude of the Albuquerque Balloon Fiesta and how it makes you feel just seeing all these hot air balloons in one place.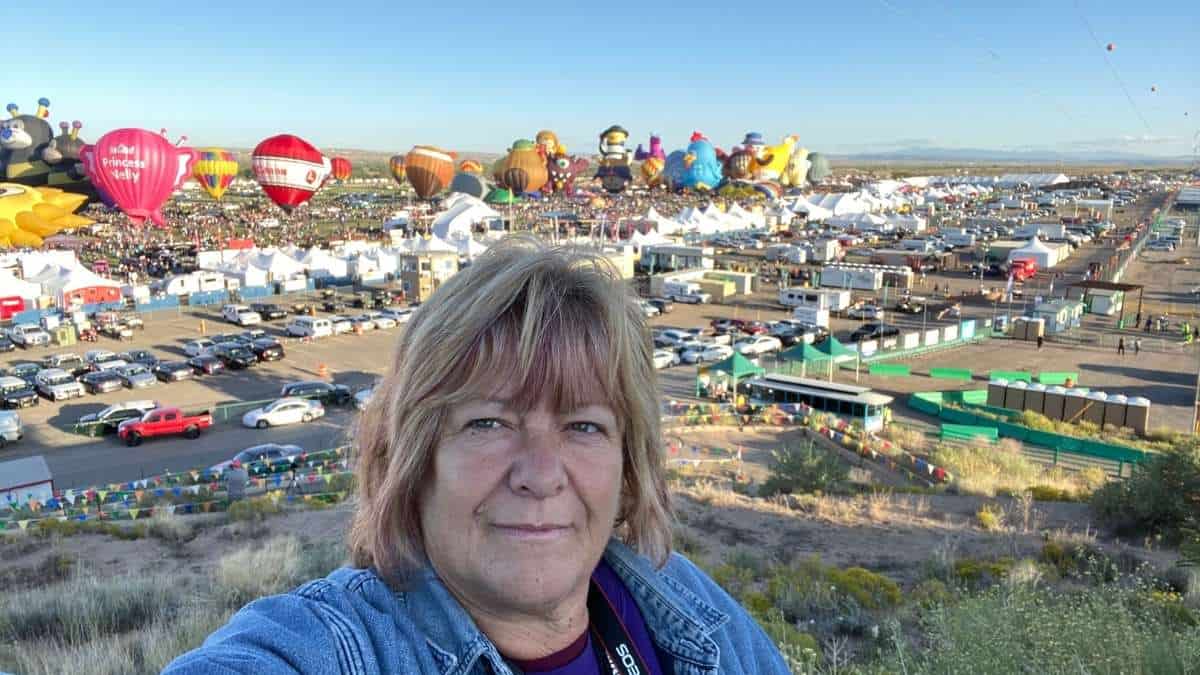 Now, the number of hot air balloons, approximately 500 at last count, that will be there will fill the sky with incredible color. Be prepared to be stunned at the beauty.
Albuquerque Balloon Fiest Ride
In the past, it has cost $300 per adult and $250 per child to ride in one of the hot air balloons.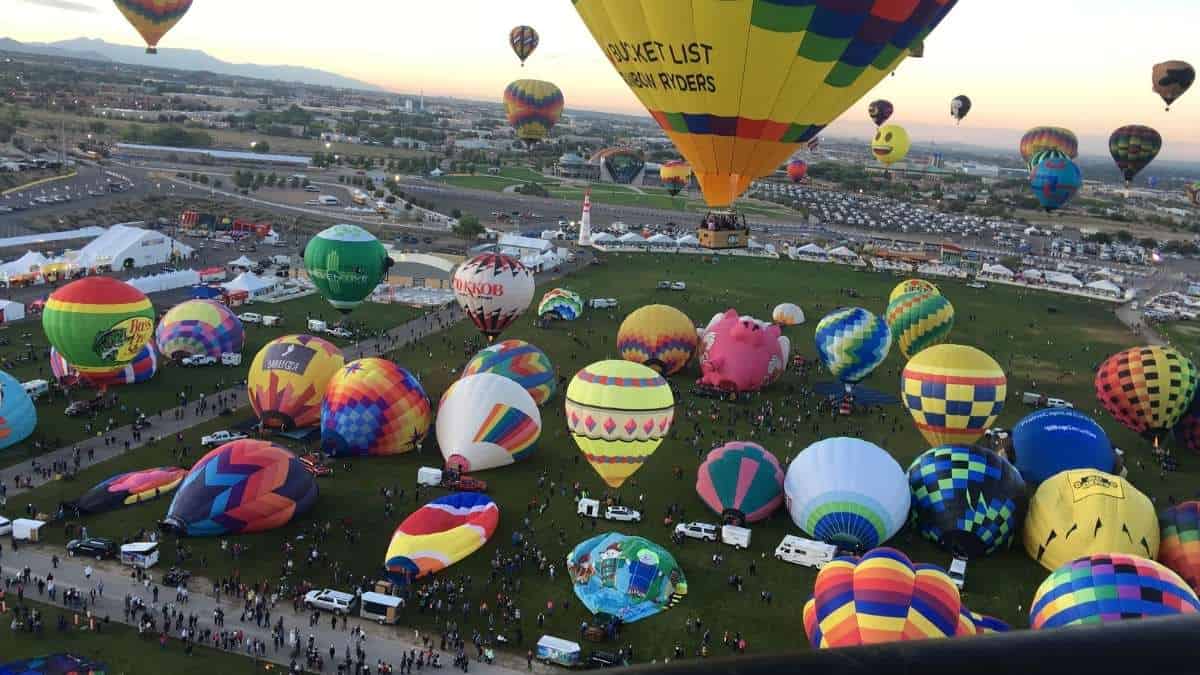 Now, depending on the year and when you go, know the prices can change.
So always check with them before you go, to ensure the prices have not changed.
What Do You Wear on a Hot Air Balloon Ride in Albuquerque?
It is recommended to wear shoes that feel comfortable as there is a lot of walking involved.
Then make sure to wear clothes that are layered.
The mornings can be chilly while the afternoons can warm up enough that you might want to shed a layer or two of clothes.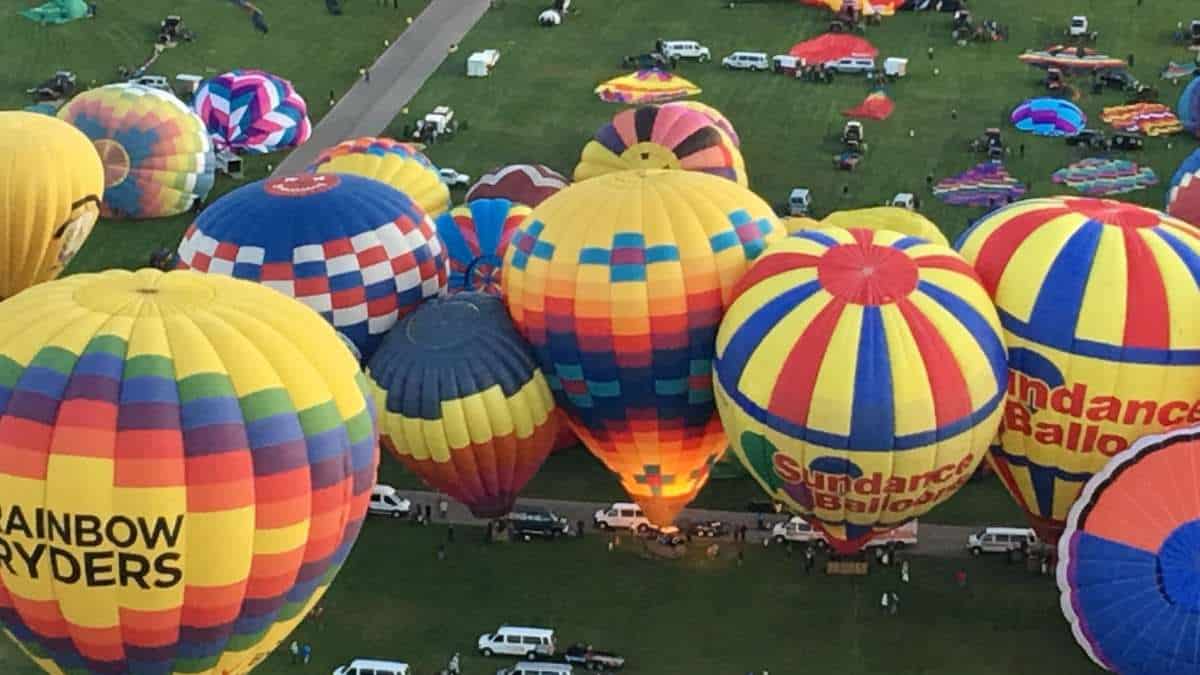 Do You Tip The Hot Air Balloon Pilot?
Gratuity is always welcome but you do not have to. It is said to tip the pilot of a hot air balloon 10-20% of the cost of riding in the hot air balloon.
Does it Get Cold in A Hot Air Balloon?
As the hot air balloon rises it will begin to drop around 3-4 degrees every 1000 feet up in the air you go.
So make sure that even if you are warm on the ground you have a jacket in case you need it when you are in the air.
One thing I learned this year also is that it was chilly when we got on the shuttle bus and expected it to warm up once the sun started coming up.
Wrong! In fact, once the sun started to rise, the temperature actually dropped a few more degrees. Luckily, I had my gloves, winter jacket, and pants with me.
My husband, on the other hand, was not prepared and was actually very cold one morning.
It's better to be prepared and have to remove clothing than not have enough on and freeze.
Can You Sit Down In a Hot Air Balloon?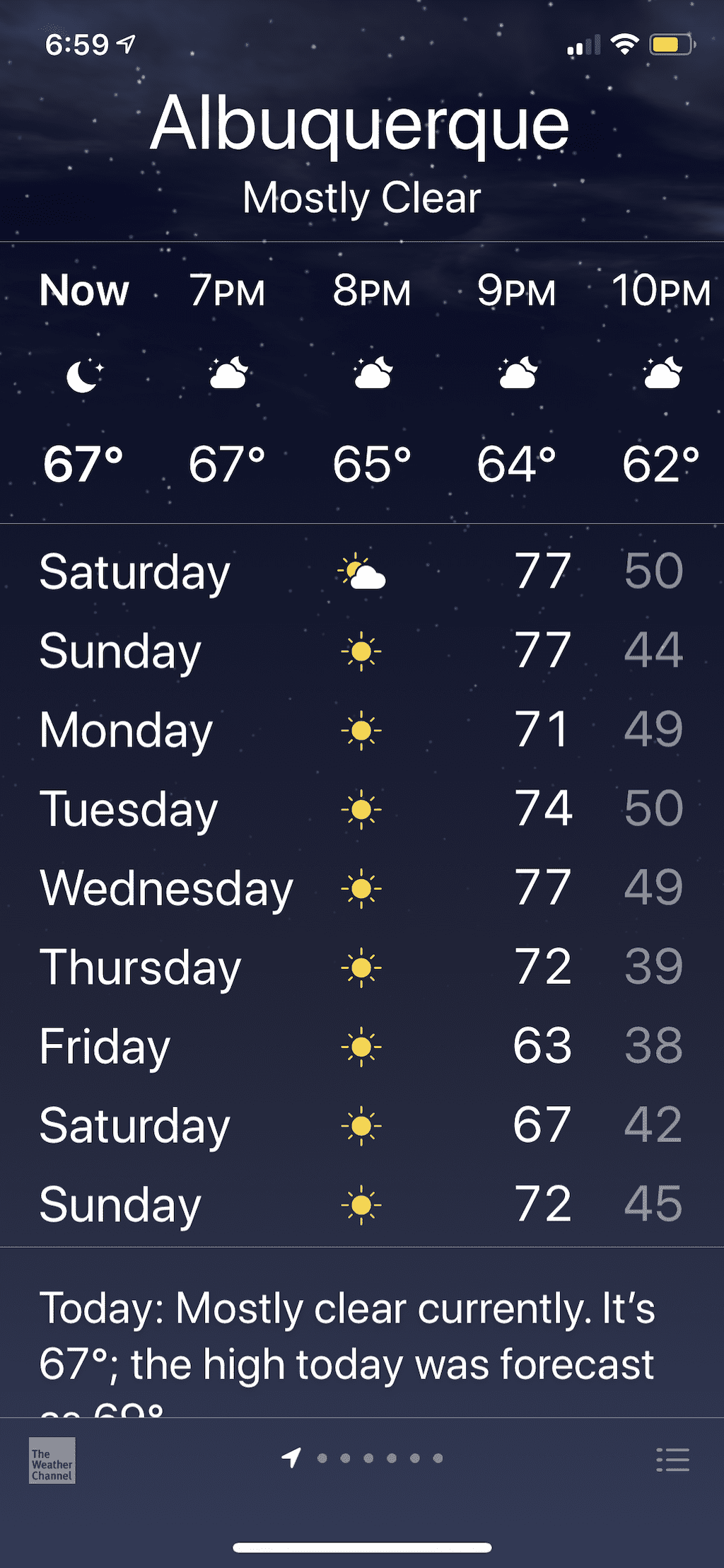 You will need to be prepared to stand while in the hot air balloon.
There are no seats so make sure your shoes are comfortable and you are okay to stand for the ride.
Will There Be Special Shaped Balloons?
Yes, you will find the colors and shapes of the hot air balloons will vary a lot.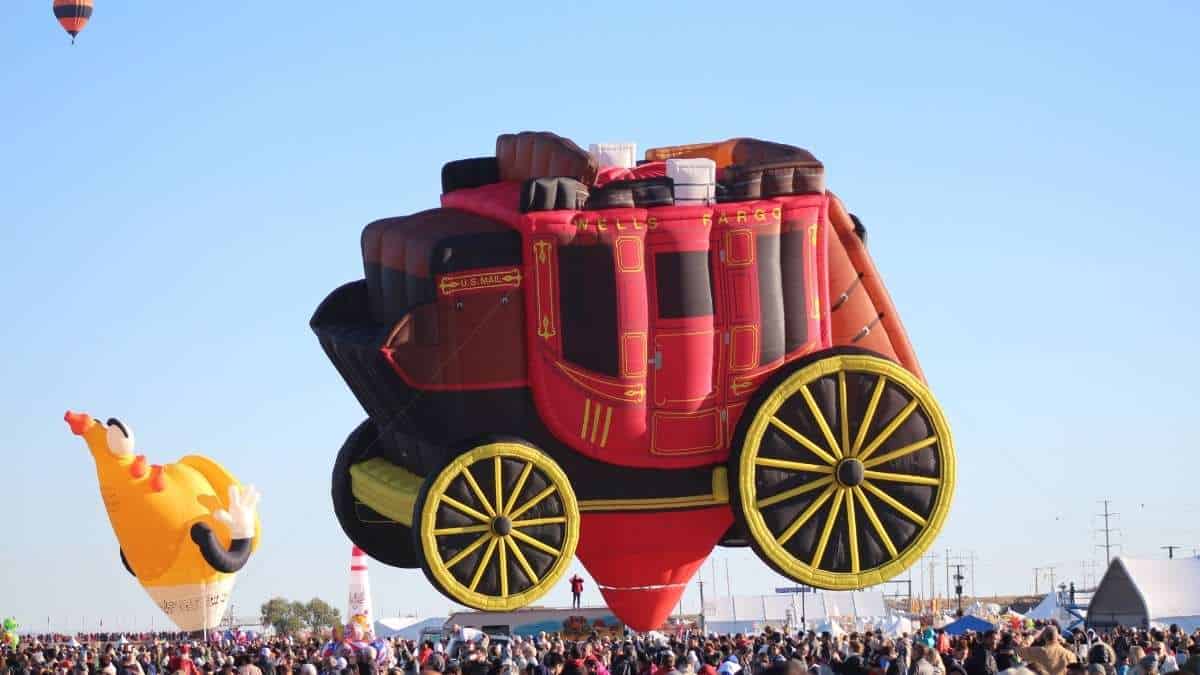 There are going to be so many balloons of all different colors and designs.
Have fun walking and looking at all the different designs and shapes of hot air balloons.
I think I took pictures of all of them, lol.
Do They Need Volunteers?
Why yes, yes they do. There are many jobs that you can choose from RV parking lot set up, merchandise sales, hot air balloon chasers, and Zebras! Don't forget the Zebras!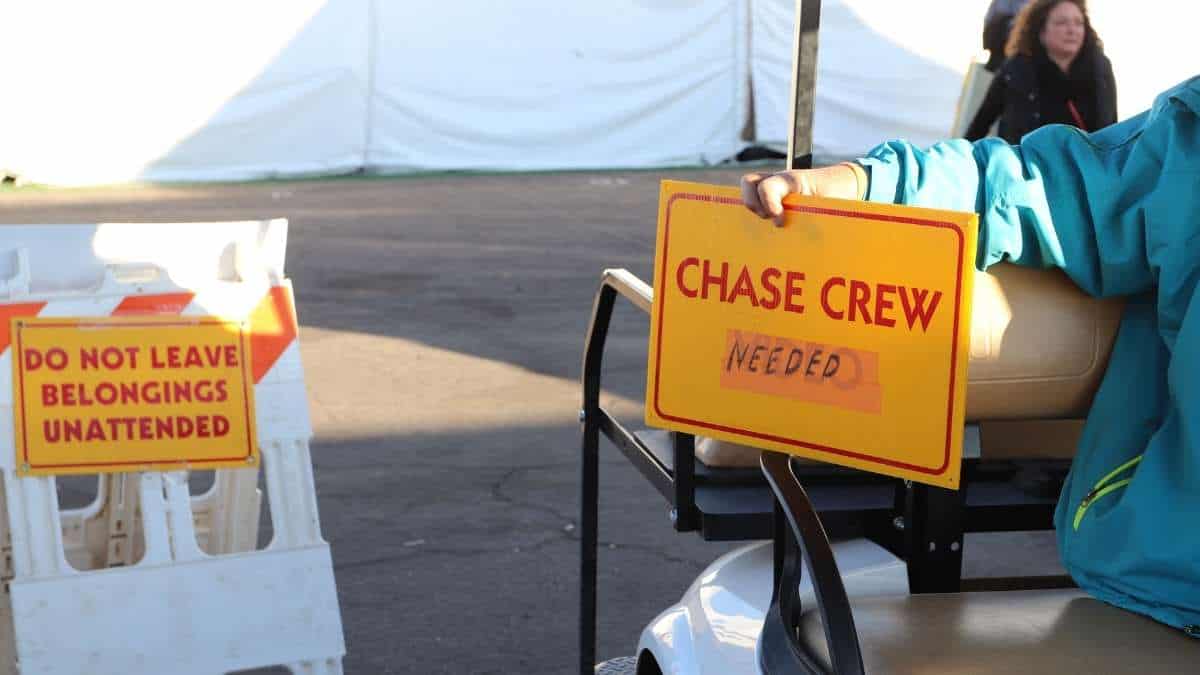 Hope to see y'all there! Have you ever been to the Balloon Fiesta?

What tips do you have? Leave a comment below.
Be sure to pin it for later and follow us on Pinterest.