When we received the Snuggle Puppy for Dog Separation Anxiety, I had my doubts that it was going to survive not being ripped apart on the first day. However, I was surprised by what happened next.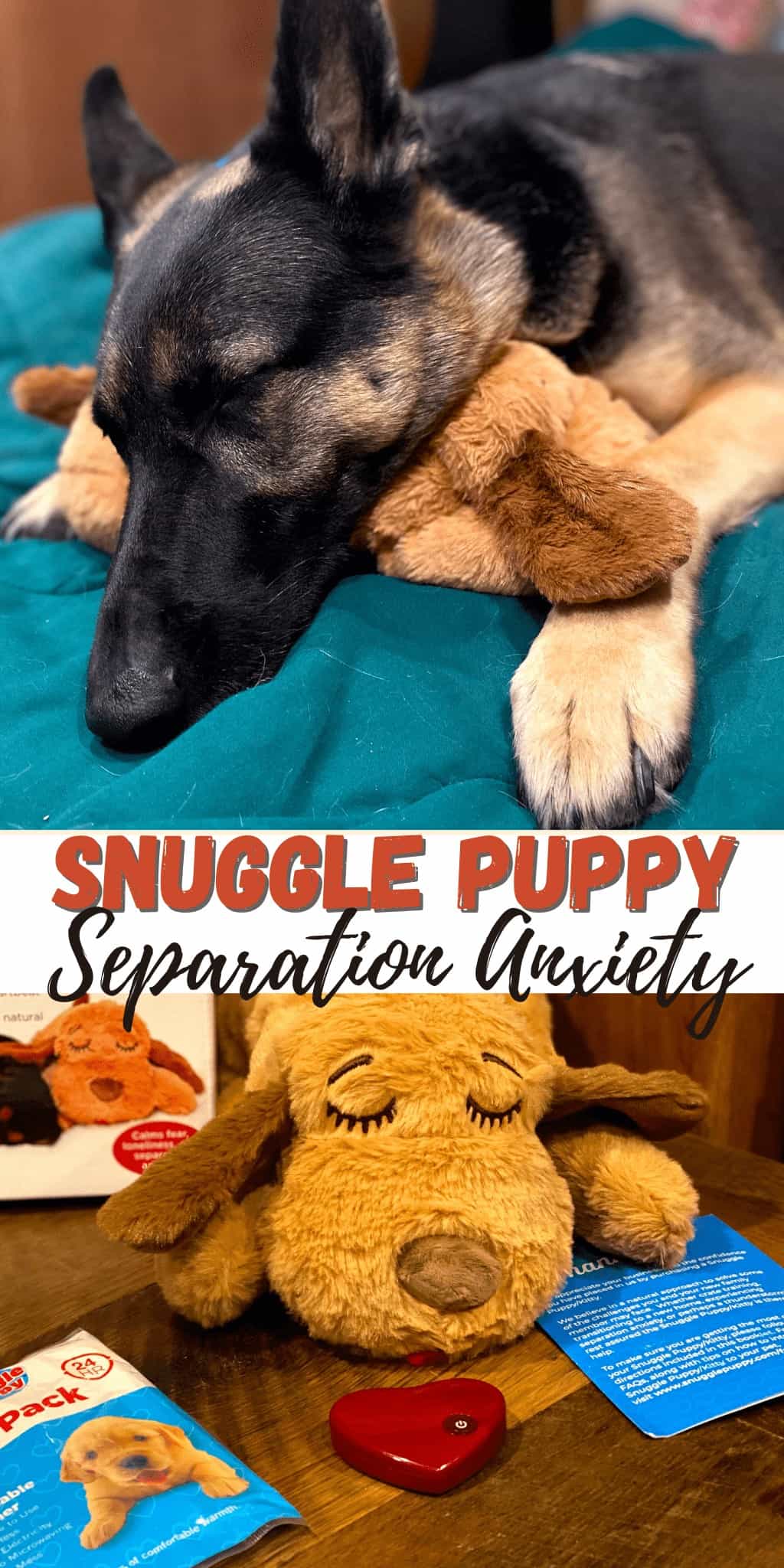 I received the products mentioned below in order to facilitate my review. All opinions are my own and may differ from yours. This post may contain affiliate links. See my disclosure policy for more info.
Dog Separation Anxiety Tips
It's best to start treating dog separation anxiety when they are puppies. However, with Harley, she didn't have separation anxiety until she was almost two.
My theory is that it's because she was with us 24/7 for the first two years while we took care of my mom. Once we weren't doing that anymore, we weren't home with her all the time.
We did crate train
her when she was a puppy. When dogs have separation anxiety, they can damage your house. So we were lucky that we crate trained her from the beginning.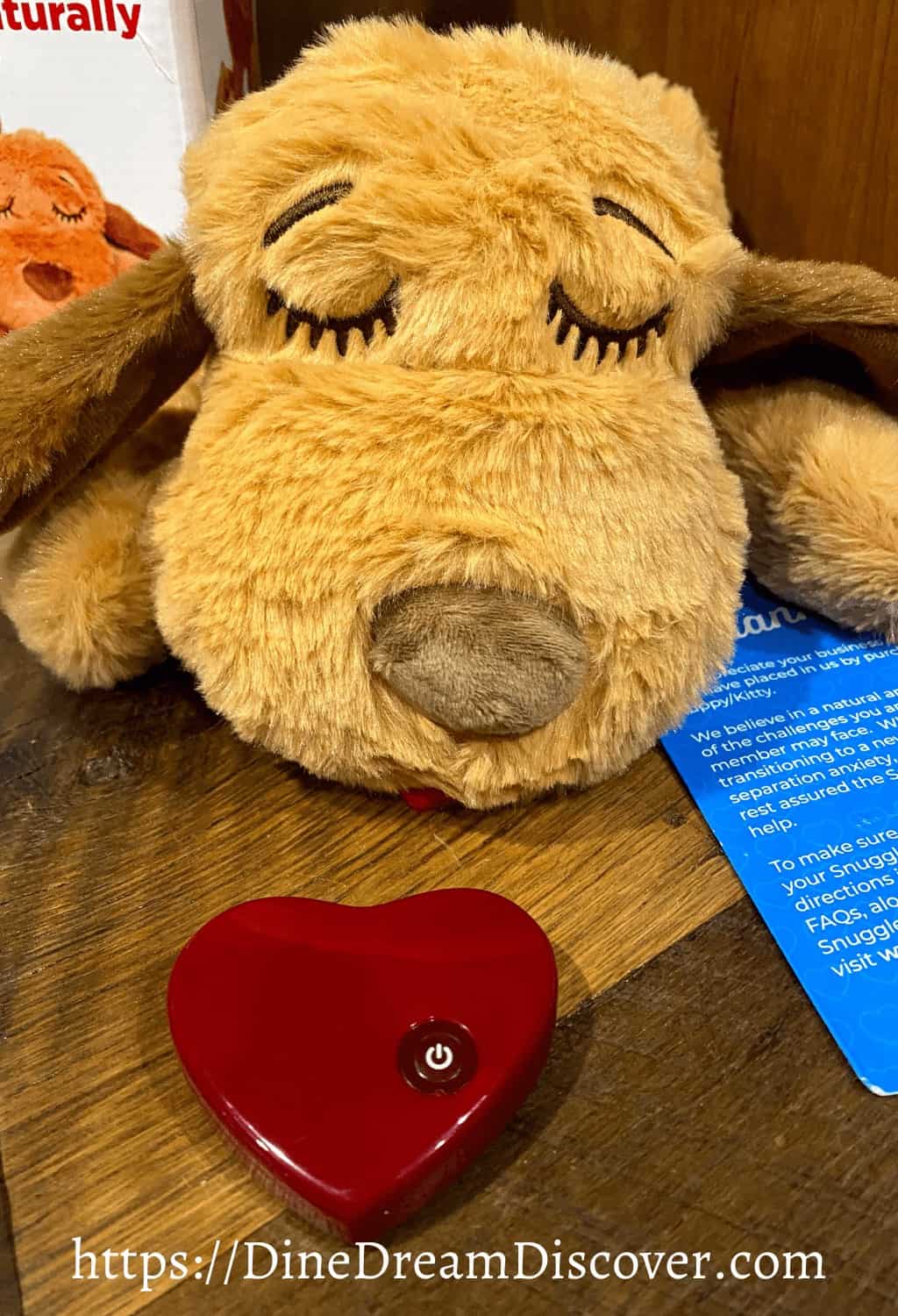 When you crate train a dog, you aren't supposed to put toys or anything in there with them. So we never did. Plus, she likes to rip toys apart and pull the stuffing out of them.
So when we received the Snuggle Puppy by Smart Pet Love, I had my doubts that it was going to survive not being ripped apart on the first day. However, I was surprised by what happened next.
What is a Snuggle Puppy
A Snuggle Puppy is a plush dog puppy behavioral aid with a comforting heartbeat and heat insert that makes the dog feel like her mother is with her. It creates a feeling that helps the dog to deal with stressors and feelings of loneliness.
The heartbeat can be switched off when not needed. With a velcro opening on the bottom, it's easy to insert the warming pack and beating heart. The dog toy can be machine washed once you remove the heart.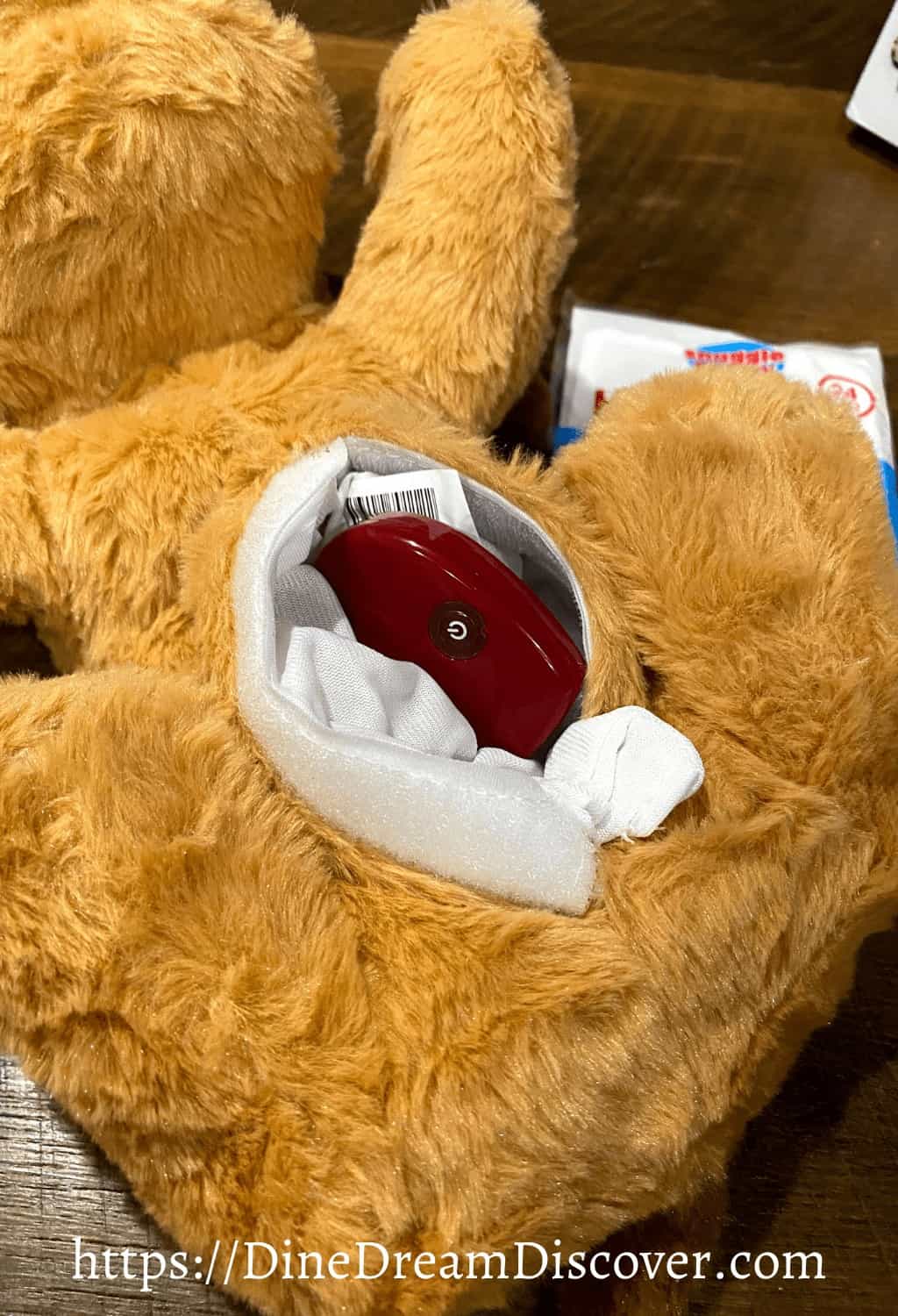 It does come with the 3 "AAA" batteries, which was a nice surprise, and they will run for two weeks 24/7.
Banish Dog Separation Anxiety
I made sure to try out the Snuggle Puppy while we were home to see what happened. And I was sure surprised. Normally when Harley gets a new toy, she runs around like a crazy dog, whipping the toy around for us to play with her.
However, she must have sensed the pulsing heartbeat almost instantly when I put it next to her because she laid down and went to sleep on it. Unbelievable!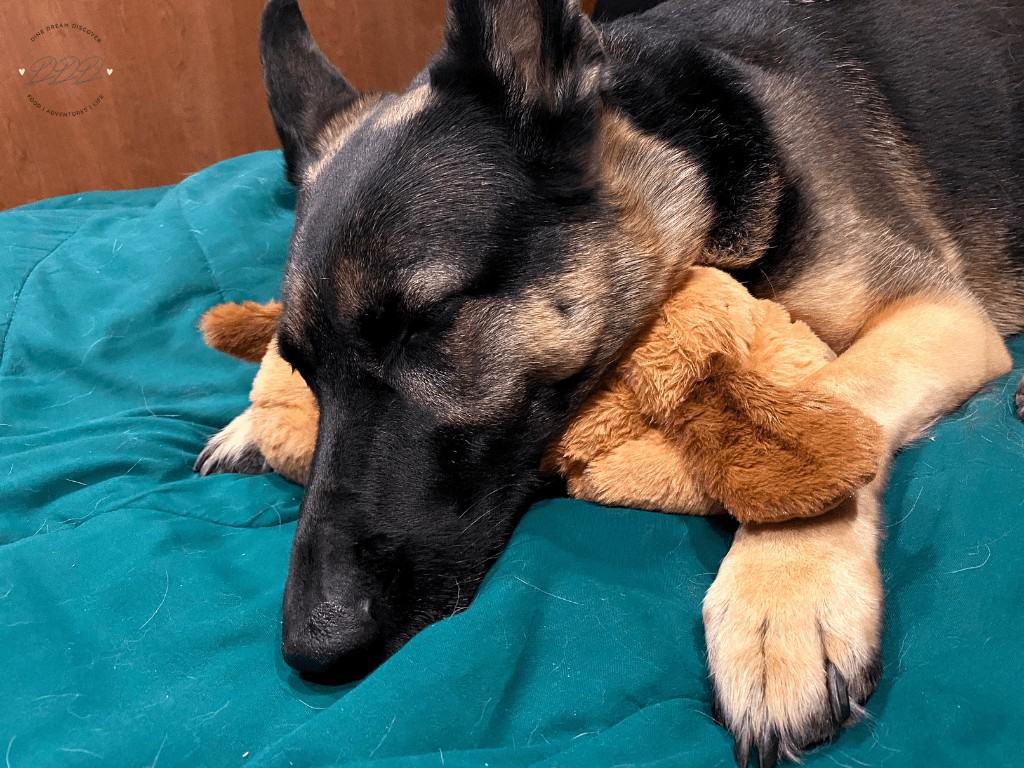 I think she likes it. I do not leave it laying around for her to play with it like we do with all her other toys. It is only for special situations like when we travel.
Travel Anxiety
Harley has always gotten car sick from the day we brought her home. So when we hit the road in the RV, Harley is always in her crate. They should be contained while driving anyway in case of an accident. But we have always done it to contain the vomit. 🤢
With that being said, we usually have to stop 5-10 times before we even hit the interstate to let her out. She gets very antsy and won't sit still for the first half hour.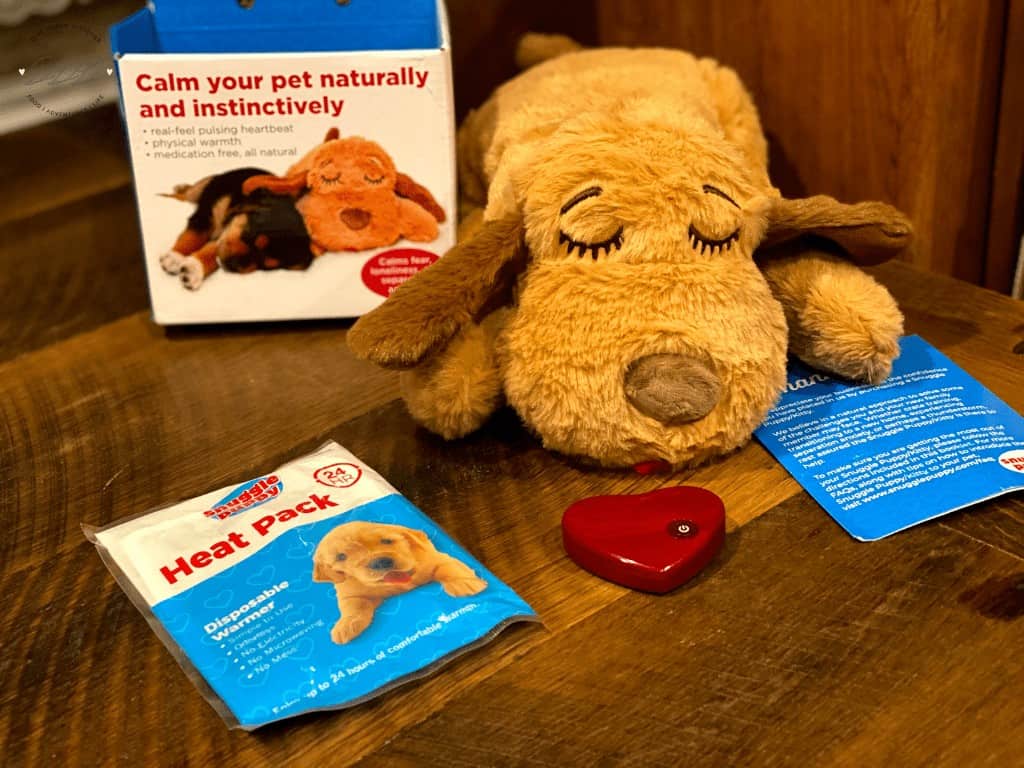 On our first trip after getting the Snuggle Puppy, I turned it on and put it in her crate with her. Lo and behold, she laid down with it and didn't make a peep for at least an hour.
It was a miracle. So now, every time we start our trip, I turn it on and put it in her crate with her. I don't use a heat pack every time, I only use the pulsing heart.
Where to Purchase
A Snuggle Puppy is the best dog separation anxiety medicine that you need. You can purchase it on Amazon, Chewy.com, and PetSmart to name a few.
Get a Snuggle Puppy for your dog or your friends this holiday season. It makes the perfect pet gift and they will thank you later. Connect with Smart Pet Love on Facebook and Instagram.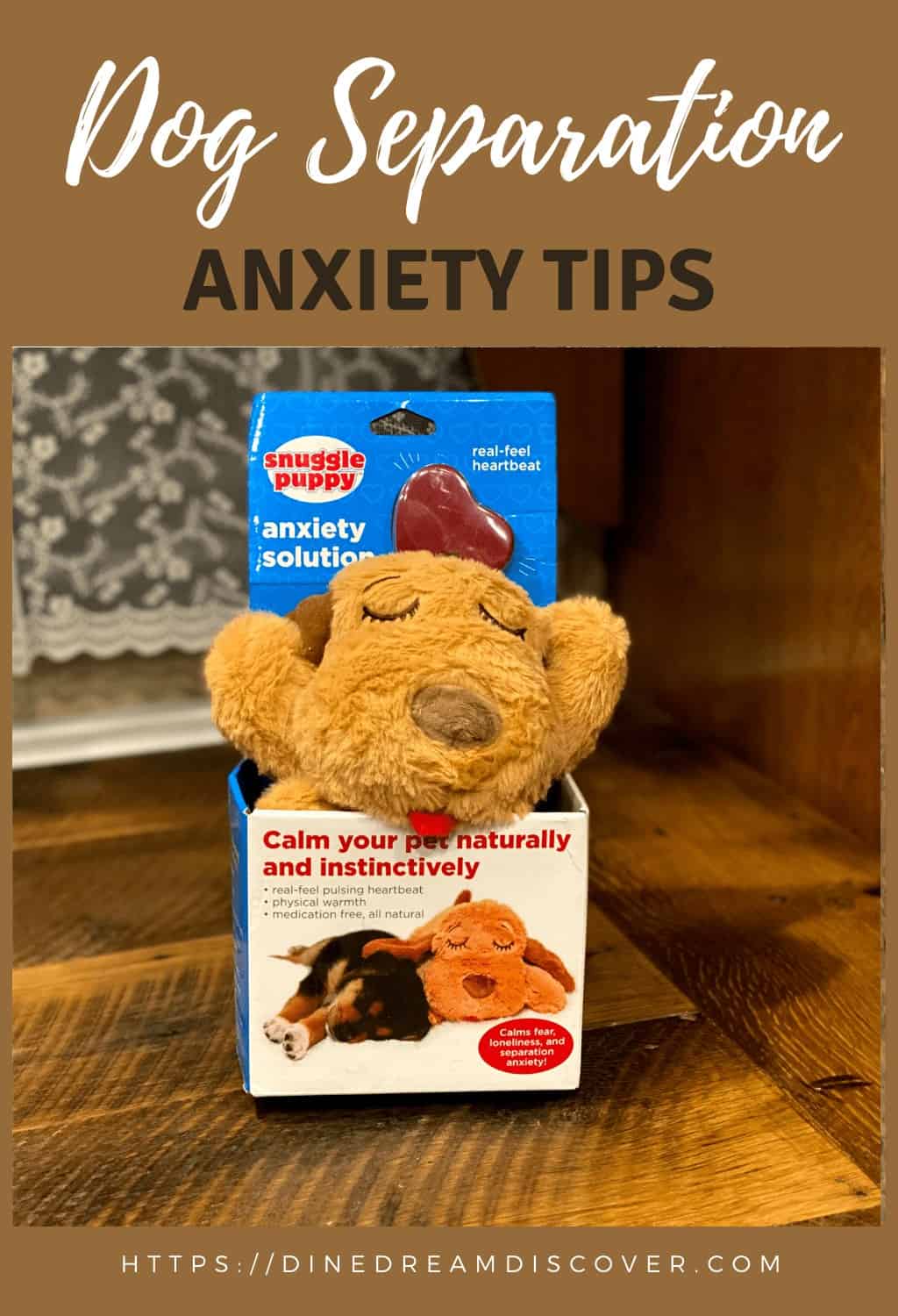 Follow us on Pinterest and PIN IT FOR LATER!