Chippin is a sustainably made, dog food with rich omega-3 fish as its main ingredient. All the ingredients come from small to medium-sized eco-friendly farms and fishermen.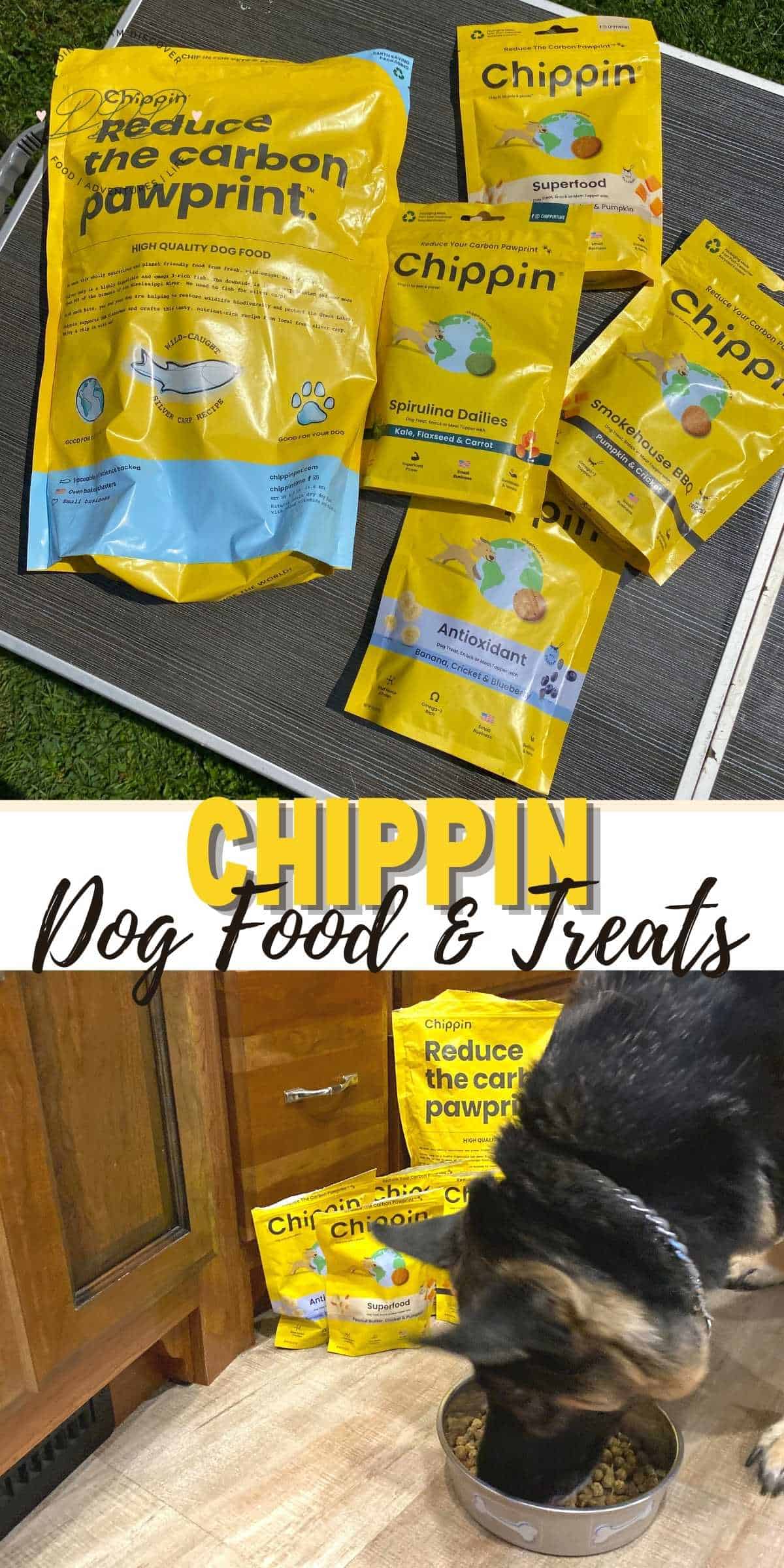 I received the products mentioned below in order to facilitate my review. All opinions are my own and may differ from yours. This post may contain affiliate links. See my disclosure policy for more info.
Chippin Dog Food and Cricket Treats Every Dog Will Love
Let's face it, not every dog is the same. They all have different tastes and preferences, which can make it challenging to find food or treat that they will enjoy for an extended period of time.
This has been our experience with Harley who prefers kibble over anything else, and who loves treats and snacks as much as we do!
So I was excited to try the Chippin Dog Food that was sent to me to see if Harley approved of it. 🙄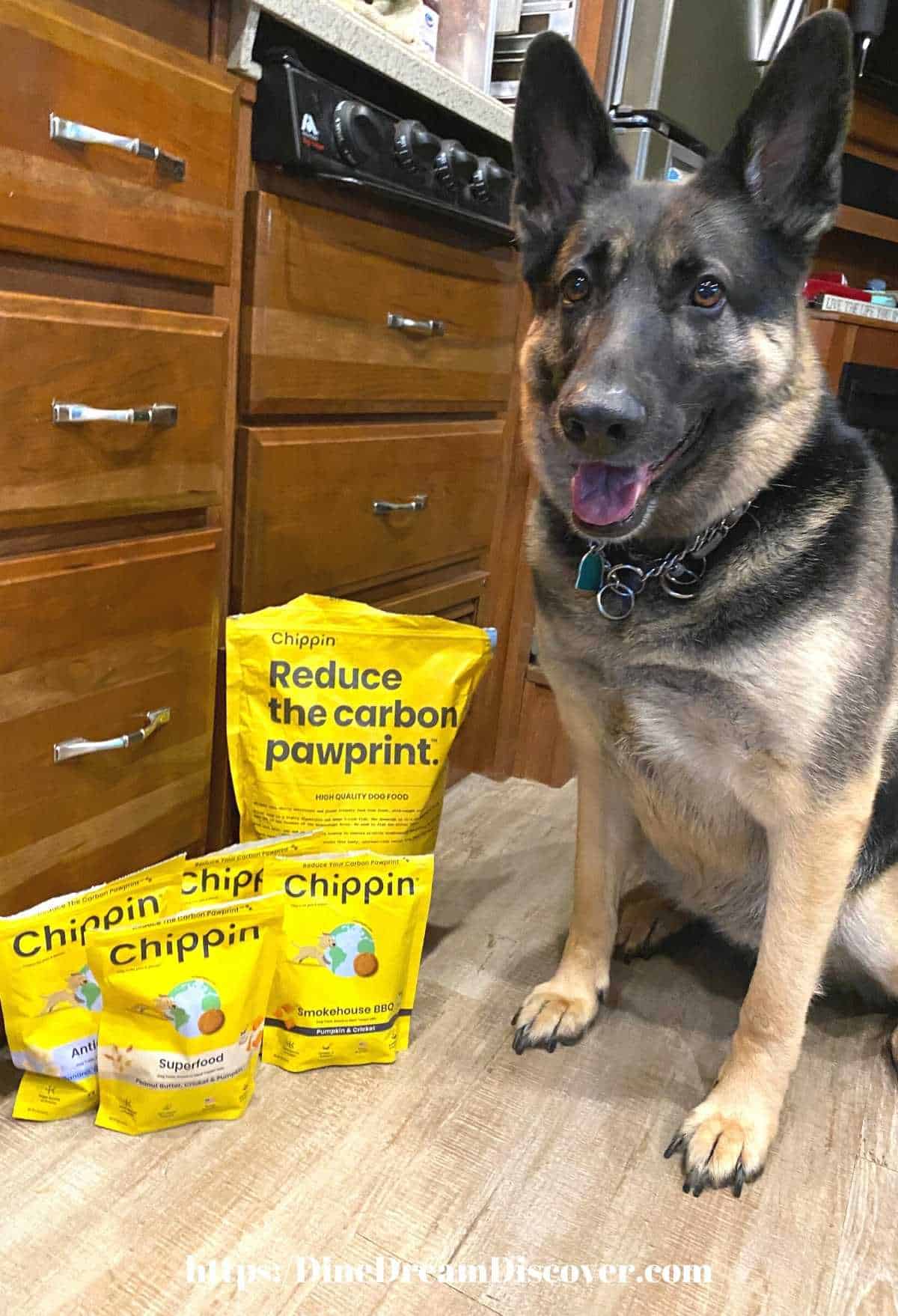 We go through a ton of dog treats. And I'm pretty sure that some of them are not healthy. But every time Harley goes out to potty, she has to get a treat when she comes in.
I swear she goes out just so she can come back in and get a treat, lol. I guess you could say she has us trained.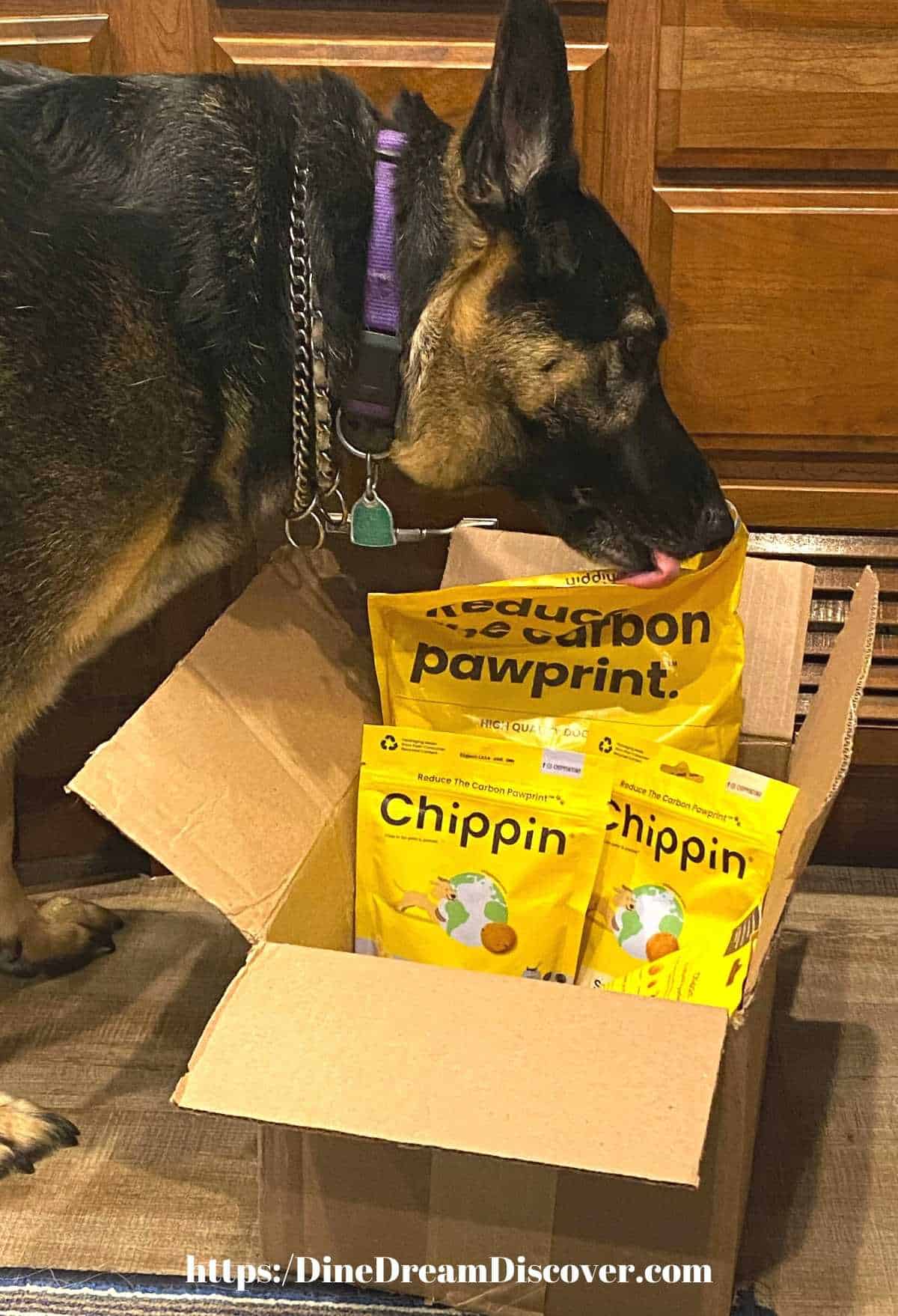 What is Chippin
Chippin is a sustainably made, dog food with rich omega-3 fish as its main ingredient. All the ingredients come from small to medium-sized eco-friendly farms and fishermen.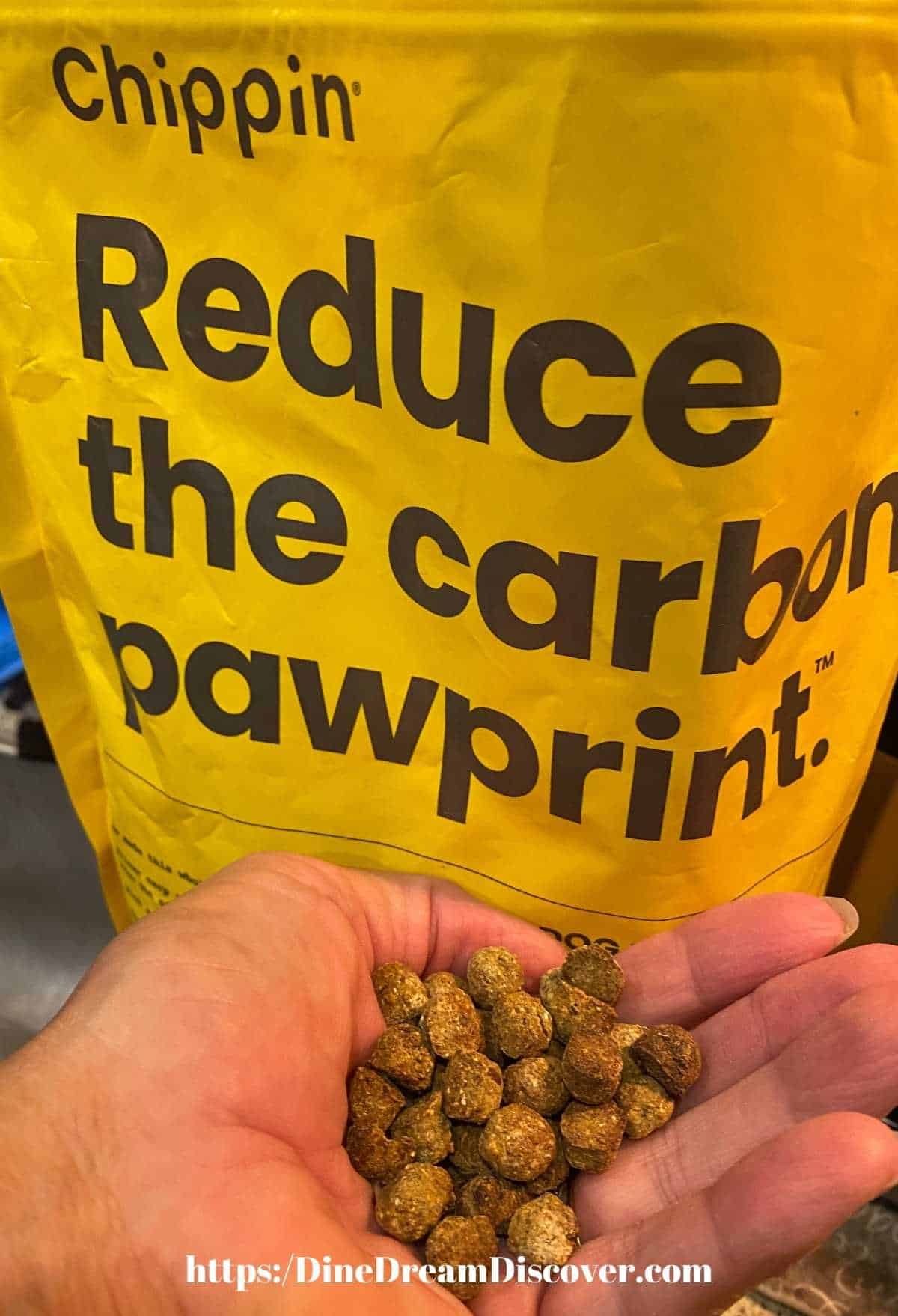 Their positive impact is helping reduce waste by 90%. It is not only better for the environment but also healthier and safer for your pet!
All of the sustainable products reduce environmental impact, not only by using local farmers but also because silver carp is an overpopulated resource in the U.S.
Why Crickets
They chose crickets because they are lower in carbon emissions than traditional sources of protein like fish or chicken.
Crickets are a great source of protein for dogs.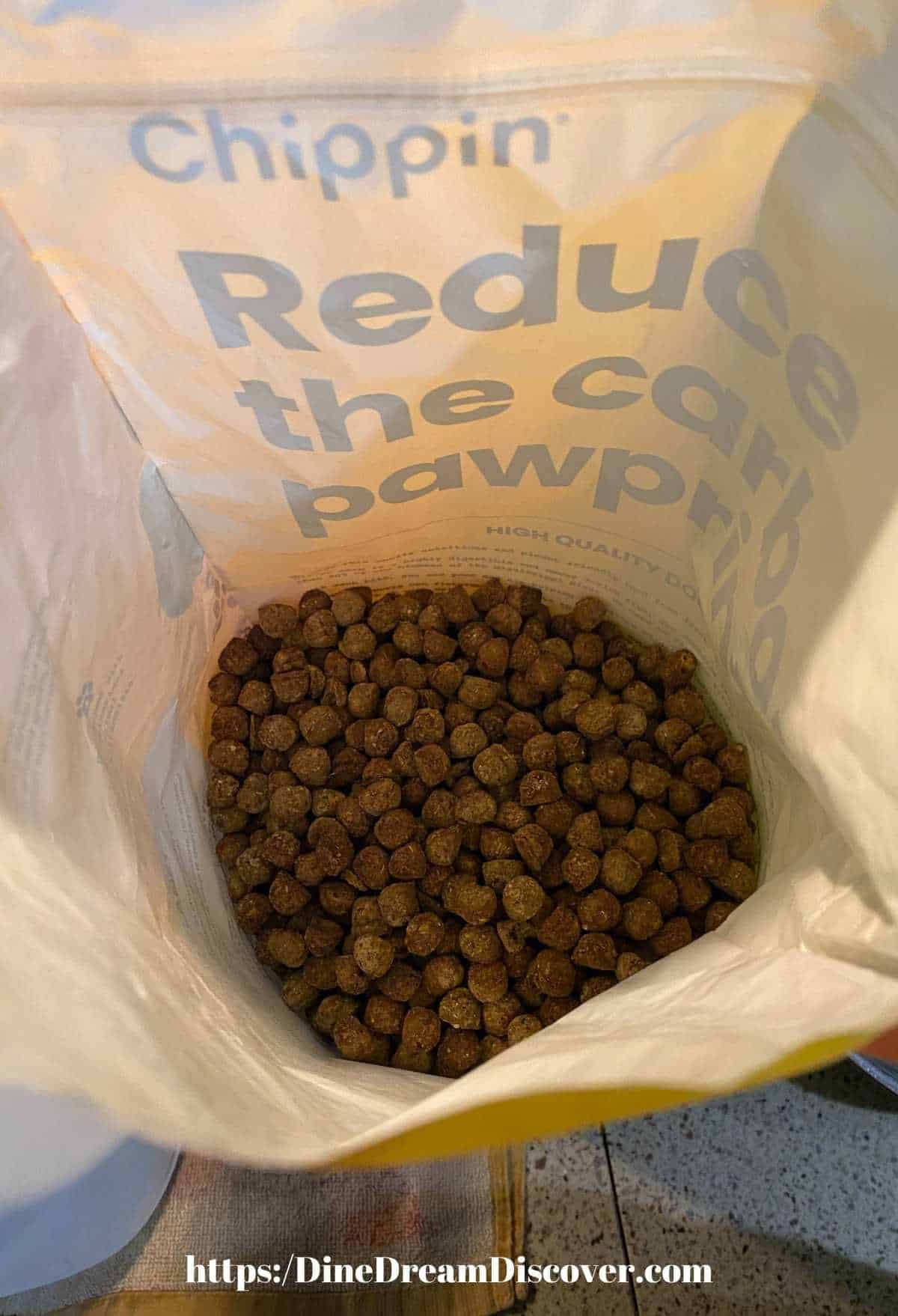 Not only do they contain all 10 essential amino acids, but most importantly, crickets have prebiotic fiber which is important in promoting gut health and can be beneficial to dogs with allergies or sensitive stomachs.
Cricket Treats
Why not give your best friend a dog treat they can feel good about? Chippin treats are made with all-natural, hypoallergenic ingredients and focus on using sustainable practices.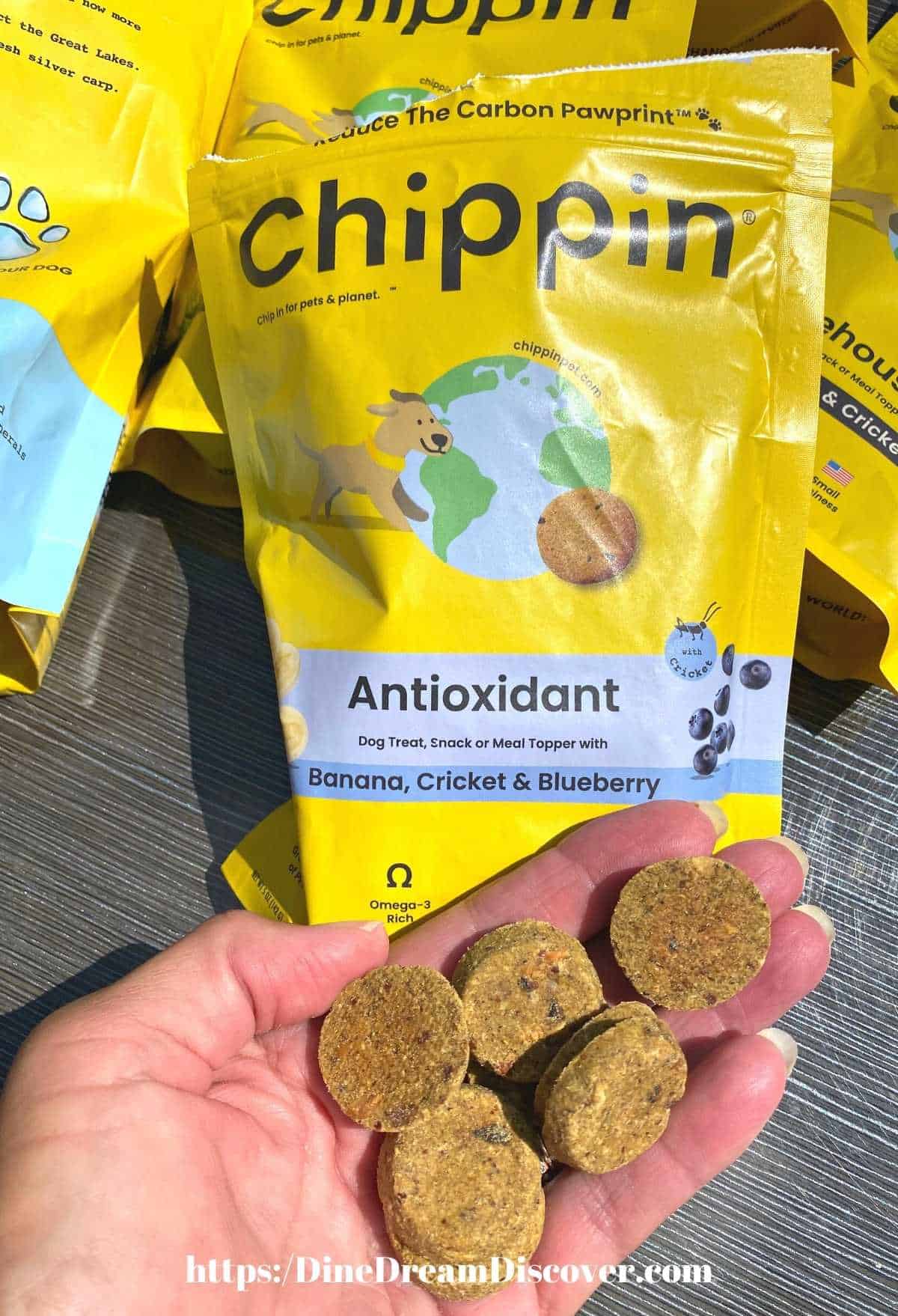 Cricket Treats are tasty little morsels that are made with real crickets, pumpkin, peanut butter, oats, and bananas so they're healthy too!
It turns out that our picky eater really likes them.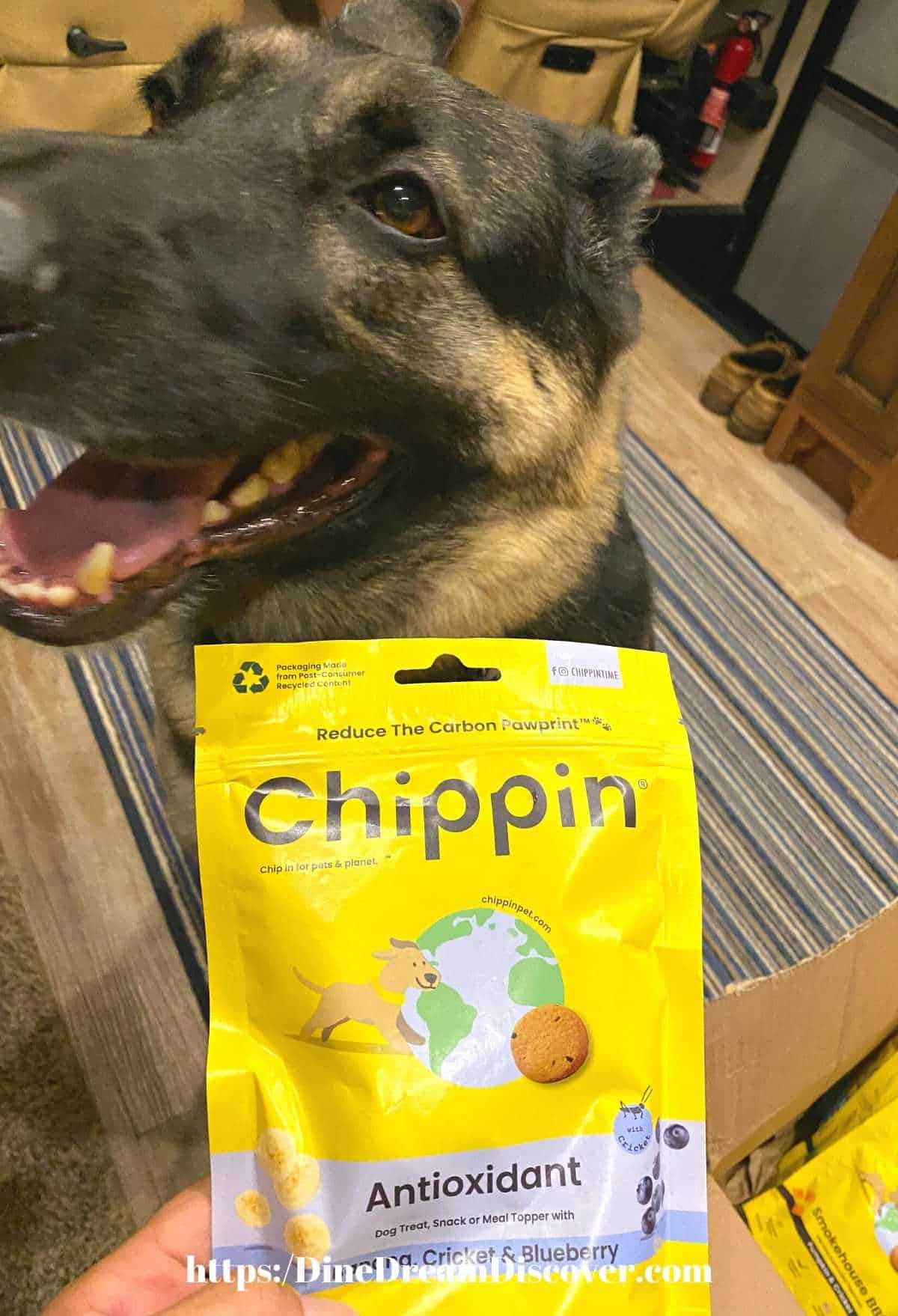 We received four different flavors:
Antioxidant which is an Anti-inflammatory for Immune Support. Your pup will get a healthy boost of antioxidants to help power through training sessions or playtimes with our banana, blueberry, and cricket dog treats!
Smokehouse BBQ for Gut Health and an Anti-allergen. A smoky BBQ-themed treat that is packed with antioxidants. Perfect as a meal topper or training treat!
Spirulina Dailies is Vegan and also an Anti-allergen. Dog treats packed with veggies, vegan friendly, and perfect for pups who need a little extra health boost. Use as a meal enhancer or snack!
Superfood for Training and Gut Health with Omega 3s. This pumpkin-spiced cricket peanut butter superfood is perfect as a healthy, crunchy snack for training with a hint of cinnamon.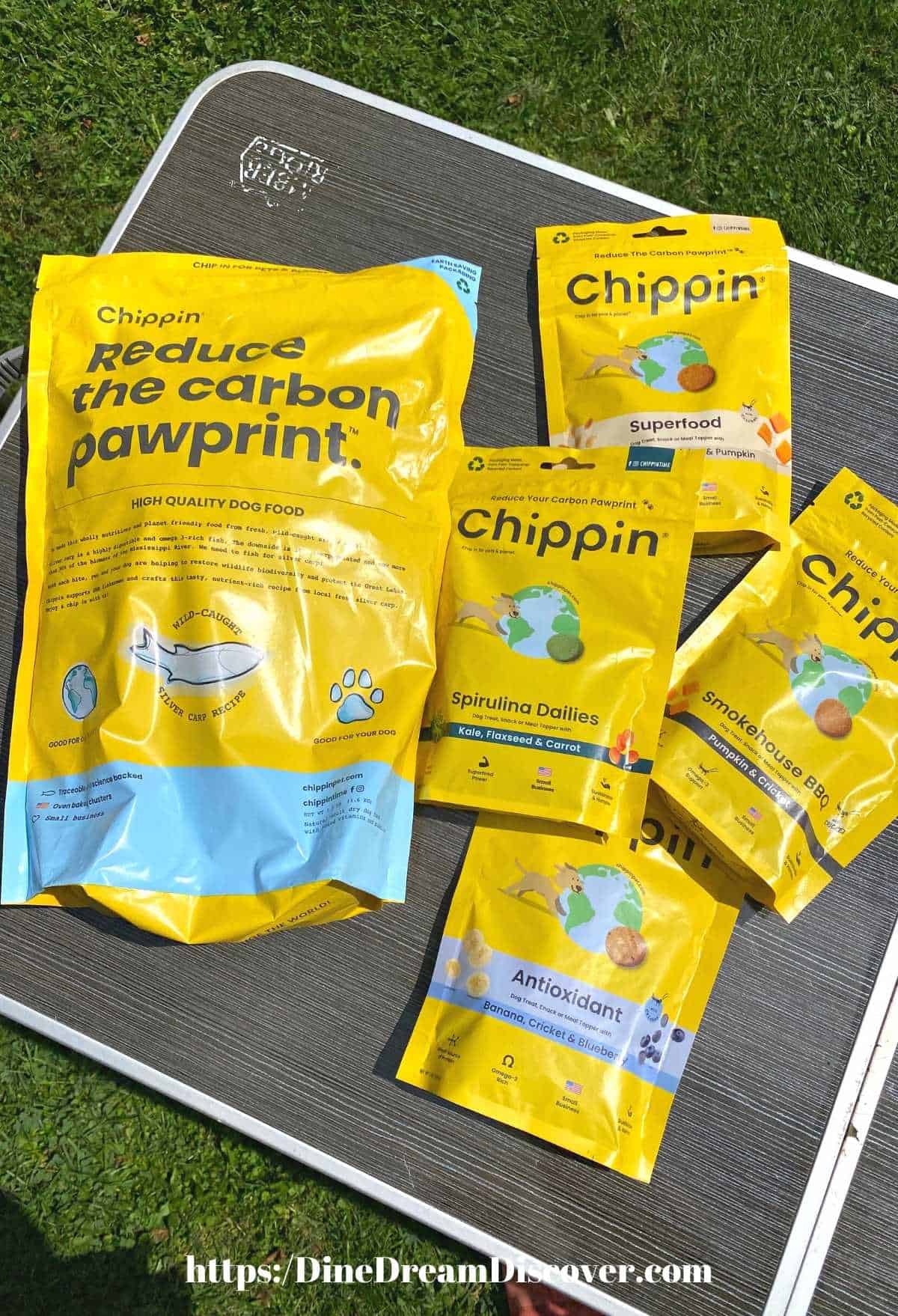 Where to Purchase Chippin Dog Food and Treats
The Chippin Dog Food and the treats can be purchased right online at https://chippinpet.com/ as well as on Amazon and some Pet stores.
Connect with them on Facebook and Instagram.
In Conclusion
If you're looking for high-quality, natural pet food that provides your furry friend with essential amino acids and omega fatty acids to support their health, then Chippin is the brand for you.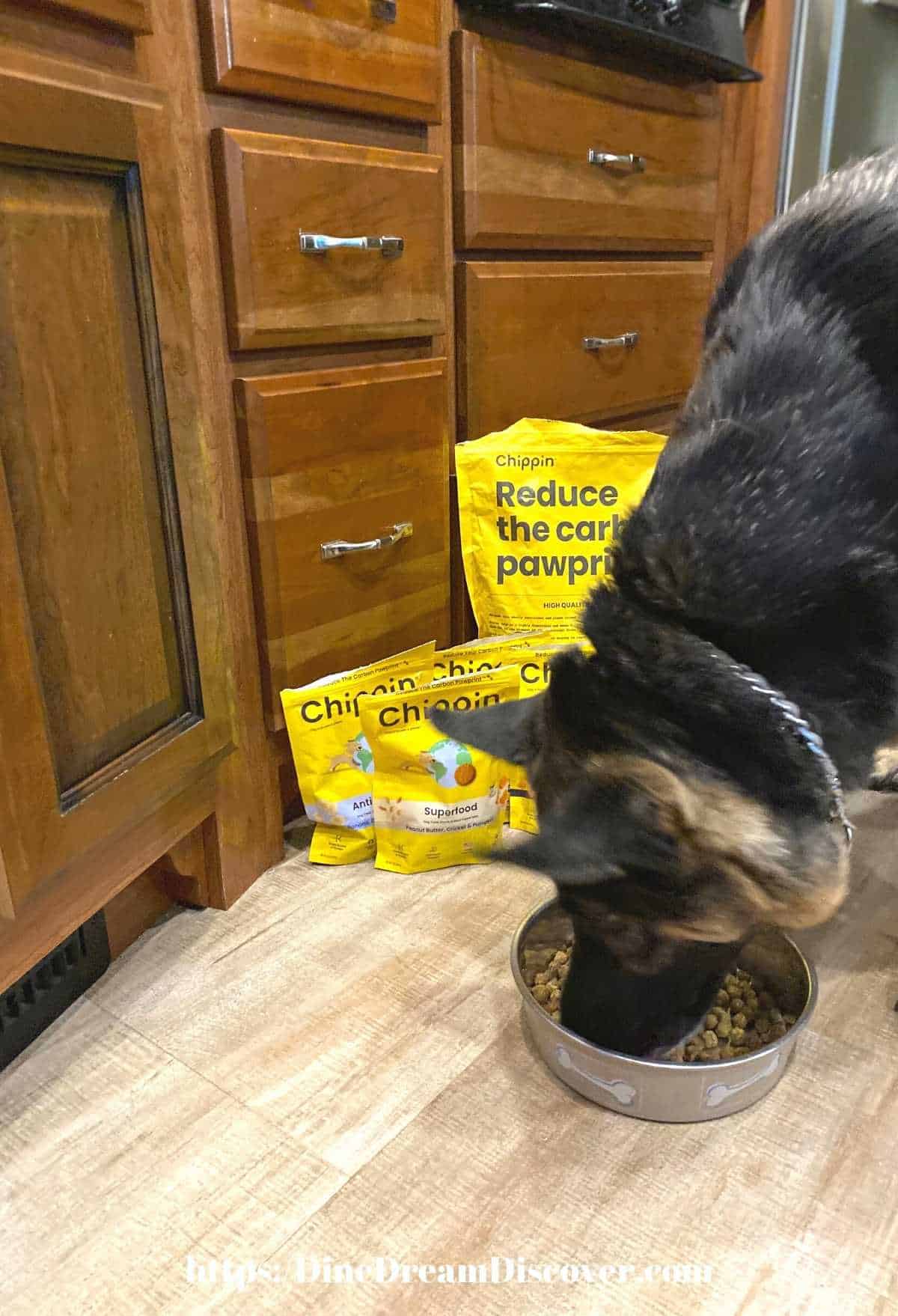 Eating crickets is better for the environment because they require less water and emit no methane.
The production of cattle protein requires more resources than the production of cricket protein.
All-natural recipes using only human-grade ingredients like cricket flour and spirulina provide more sustainable proteins than traditional animal products.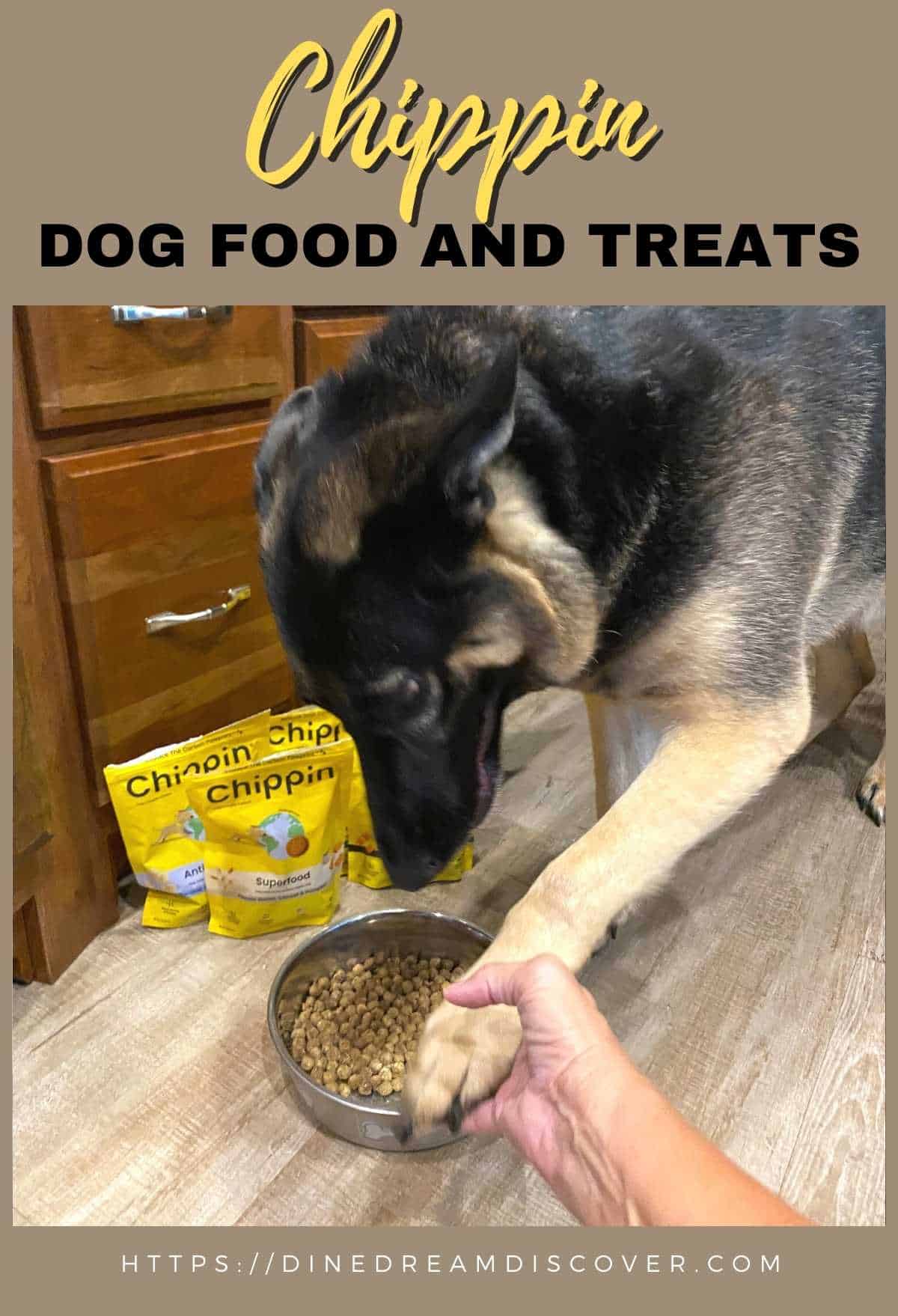 Oven-baked flavors mean there's no need to worry about any harmful chemicals or additives in your dog's meal.
Do you want to feed your dog a healthier, more sustainable diet?
Follow us on Pinterest and PIN IT FOR LATER!