Buffalo Bills Apparel from FOCO - Support Your Favorite Sports Team! NFL, NBA, NHL, MBA, college teams, soccer and Entertainment apparel, toys, and collectables too.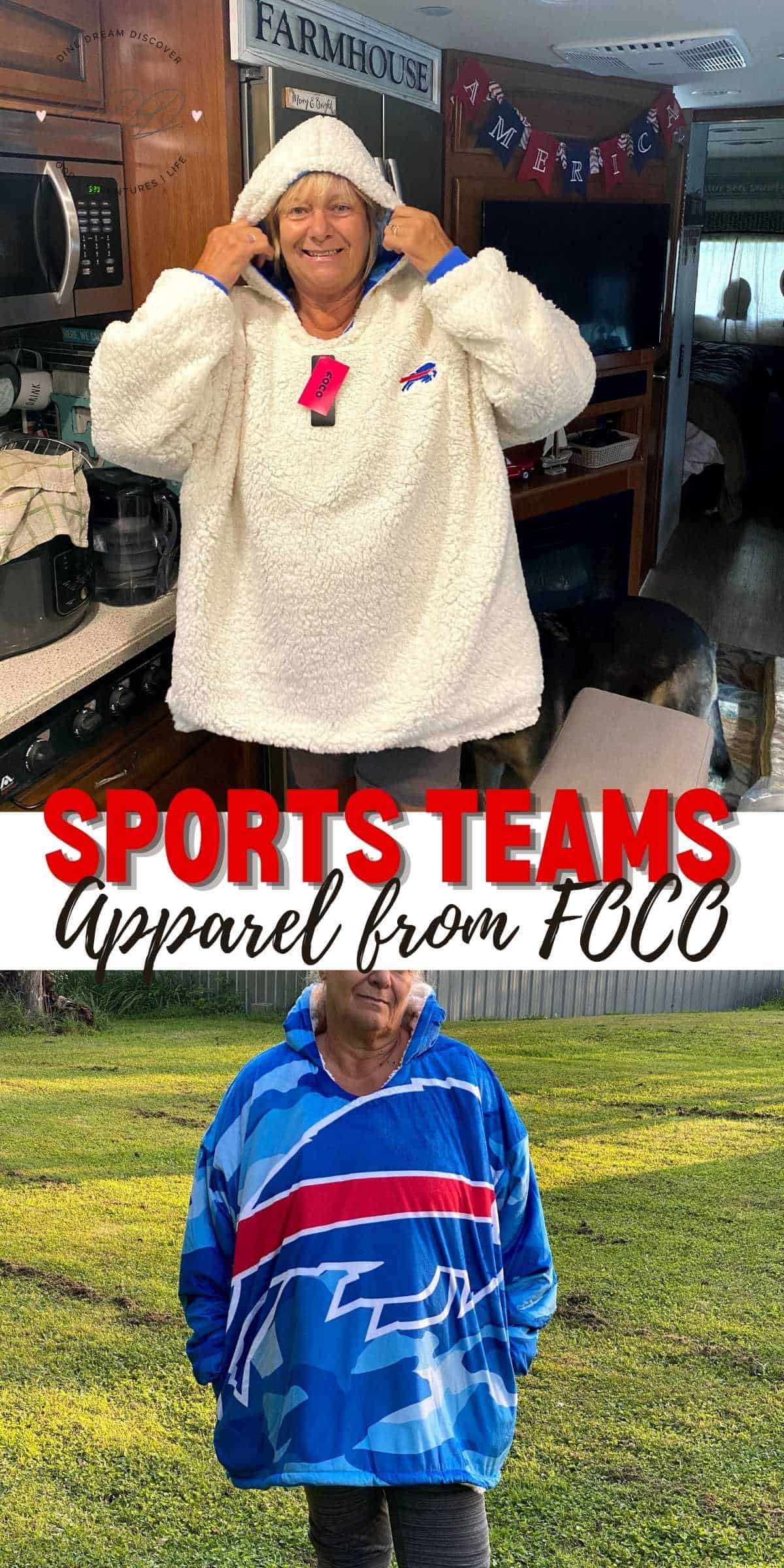 I received the products mentioned below in order to facilitate my review. All opinions are my own and may differ from yours. This post may contain affiliate links. See my disclosure policy for more info.
Buffalo Bills Apparel from FOCO - Support Your Favorite Sports Team
Joining our Gift Guide this year is FOCO with Buffalo Bills apparel. Originally, they were supposed to join our Summer Gift Guide with their Swimwear.
However, if you've ever spent the summer in Buffalo, you know that sometimes there is no summer. 😂
This year is no exception. It's been cold and rainy. So rather than choose a bathing suit that I might not have gotten to use until I get back to Florida in October, I chose a nice warm, reversible, Buffalo Bills Camo HOODEEZ.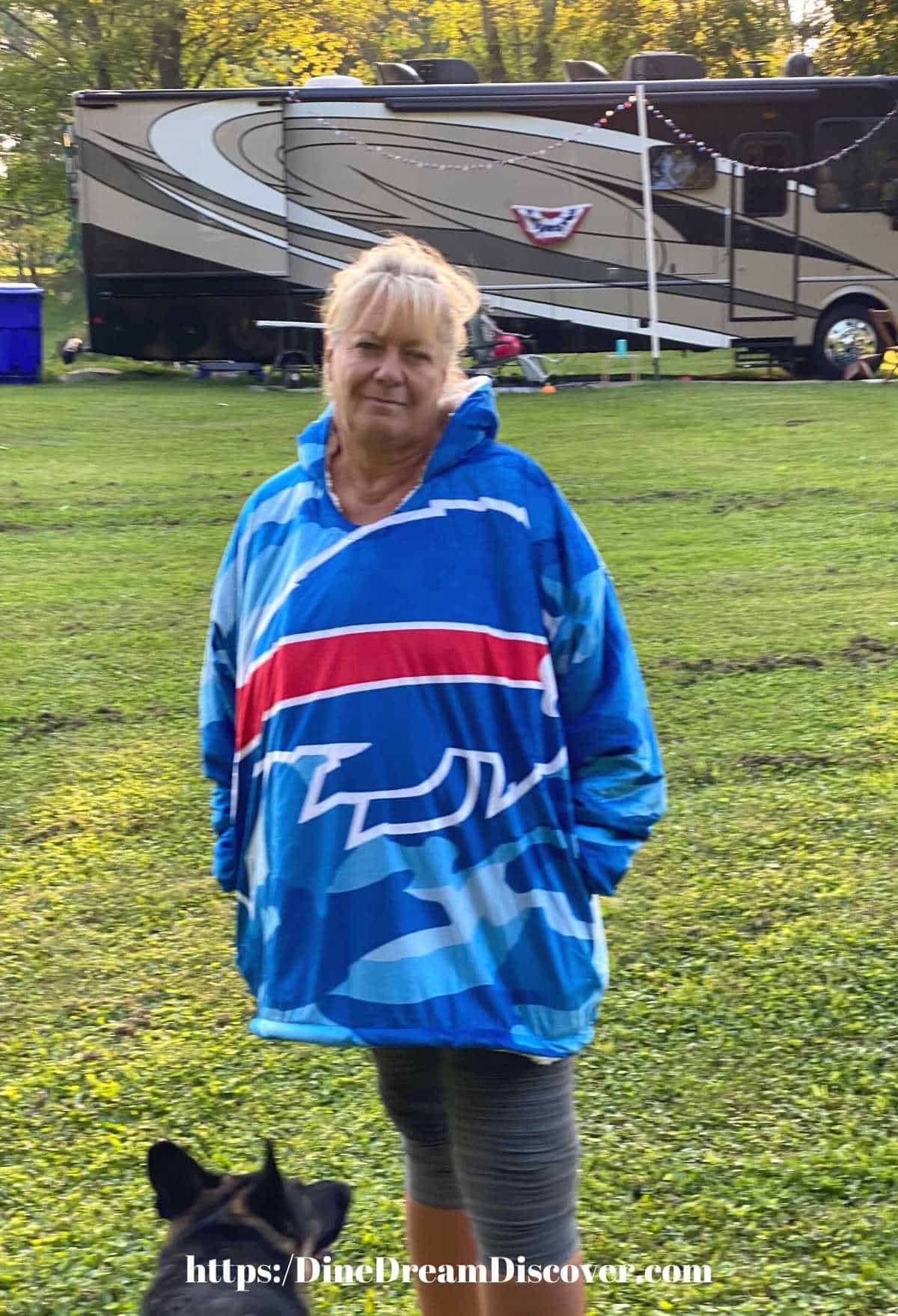 But if you aren't a Buffalo Bills fan, they have many other sports teams to choose from. NFL, NBA, NHL, MBA, and even college teams, soccer and Entertainment apparel, toys, and collectables.
About the Buffalo Bills Camo HOODEEZ
The main reason I chose the HOODEEZ is because it looked comfortable and warm. And that was right on the money.
The inside is soft and fluffy fleece like sherpa material. I have no doubt that it will keep me warm even at a Buffalo Bills game in Buffalo.
I love the pockets to hold my phone, keys, money, and whatever other items I need to carry with me.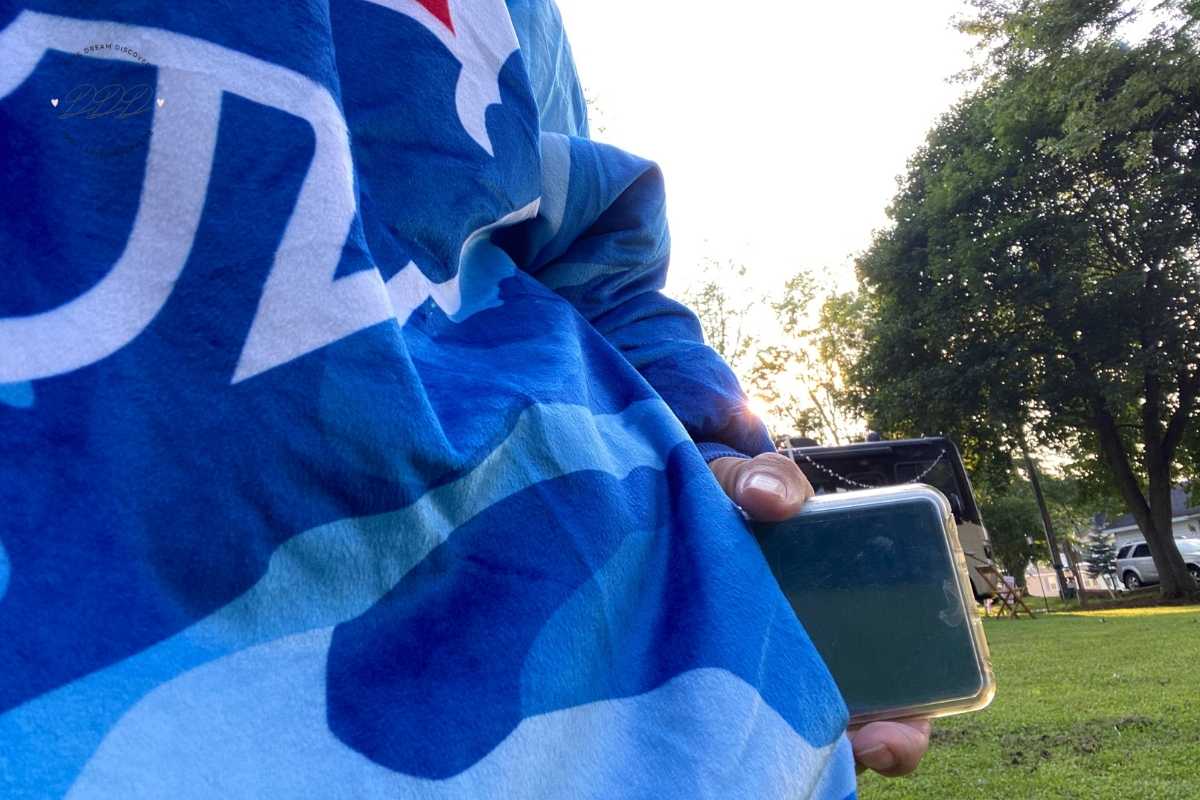 The front has a huge Bills emblem across the front with team colors. The hood will keep you warm when the cold lake Erie winds blow.
The Buffalo Bills apparel Camo HOODEEZ, is great for just lounging around the house on a cold night, or tailgating outdoors during an away game.
It's reversible so that the fleece is on the outside. It sports a small logo on the upper left side.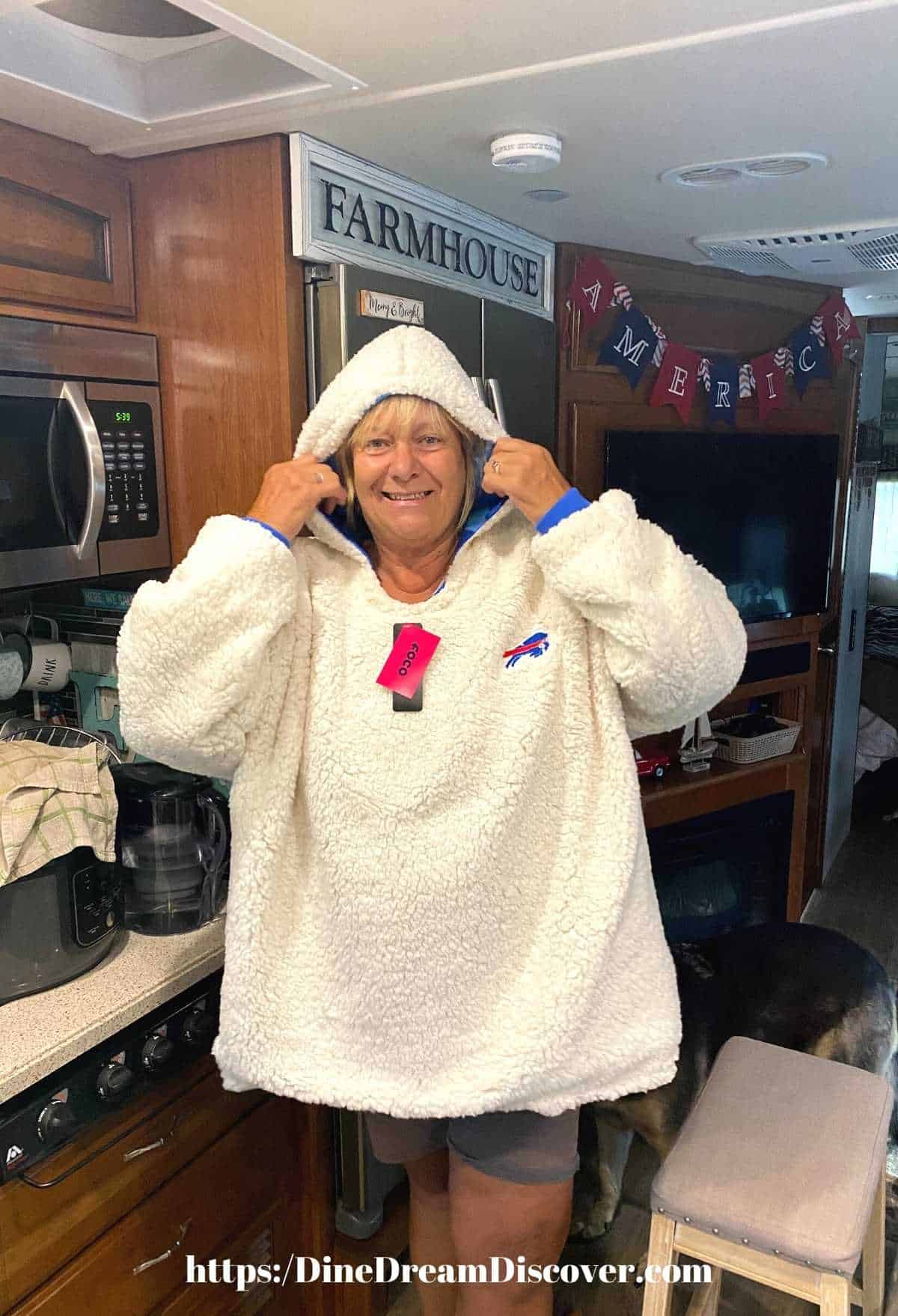 I am sure that I will get a lot of use out of it whether I'm in Buffalo, Kansas, or back in Florida if the winter weather is anything like last year....cold.
And I even let my husband wear it too. 😉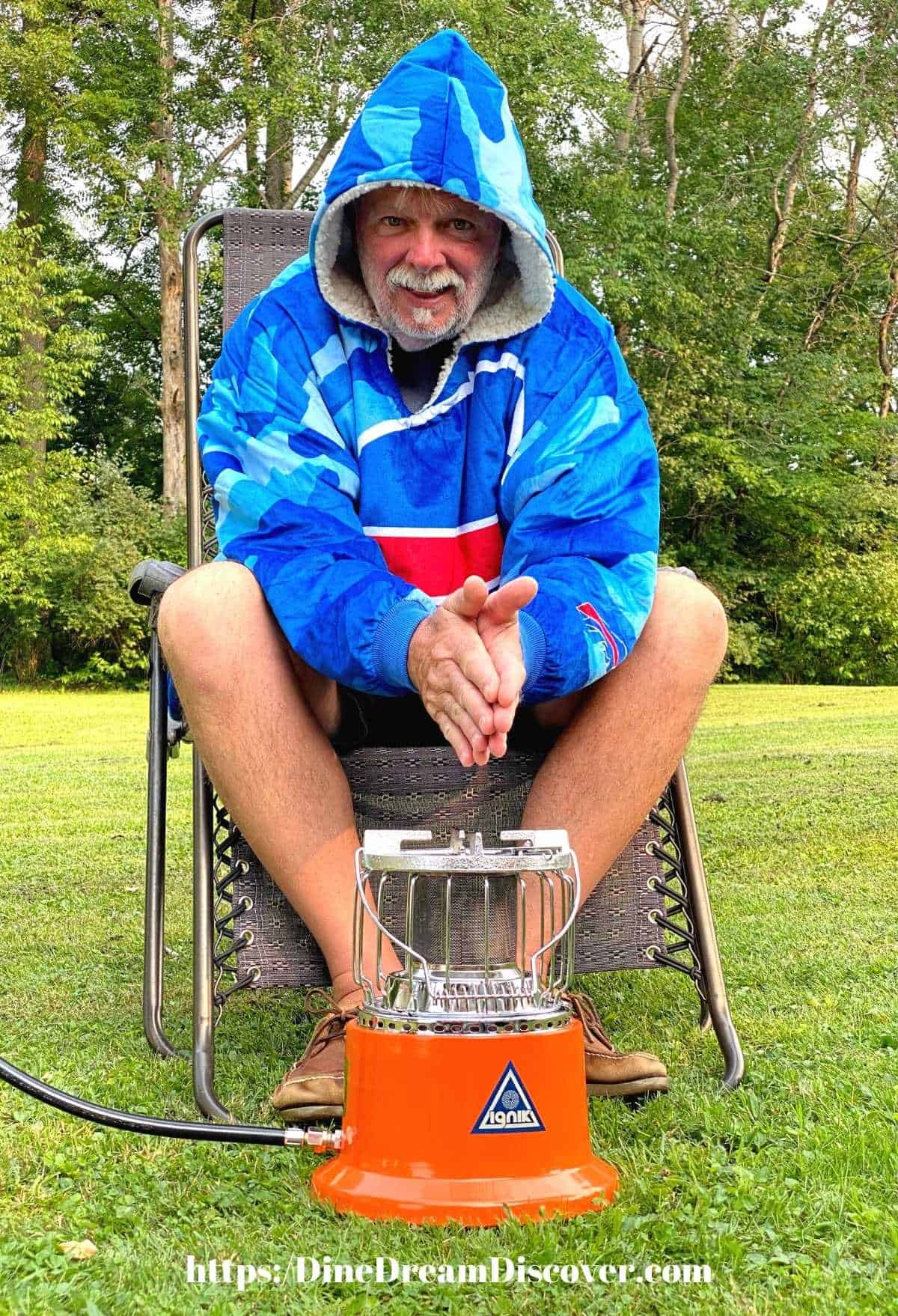 About FOCO
The leading manufacturer of licensed sports and entertainment merchandise, FOCO started in 1998.
And because the products are licensed, you know they are authentic and well made. Not some cheap material that's going to fall apart during the first wash.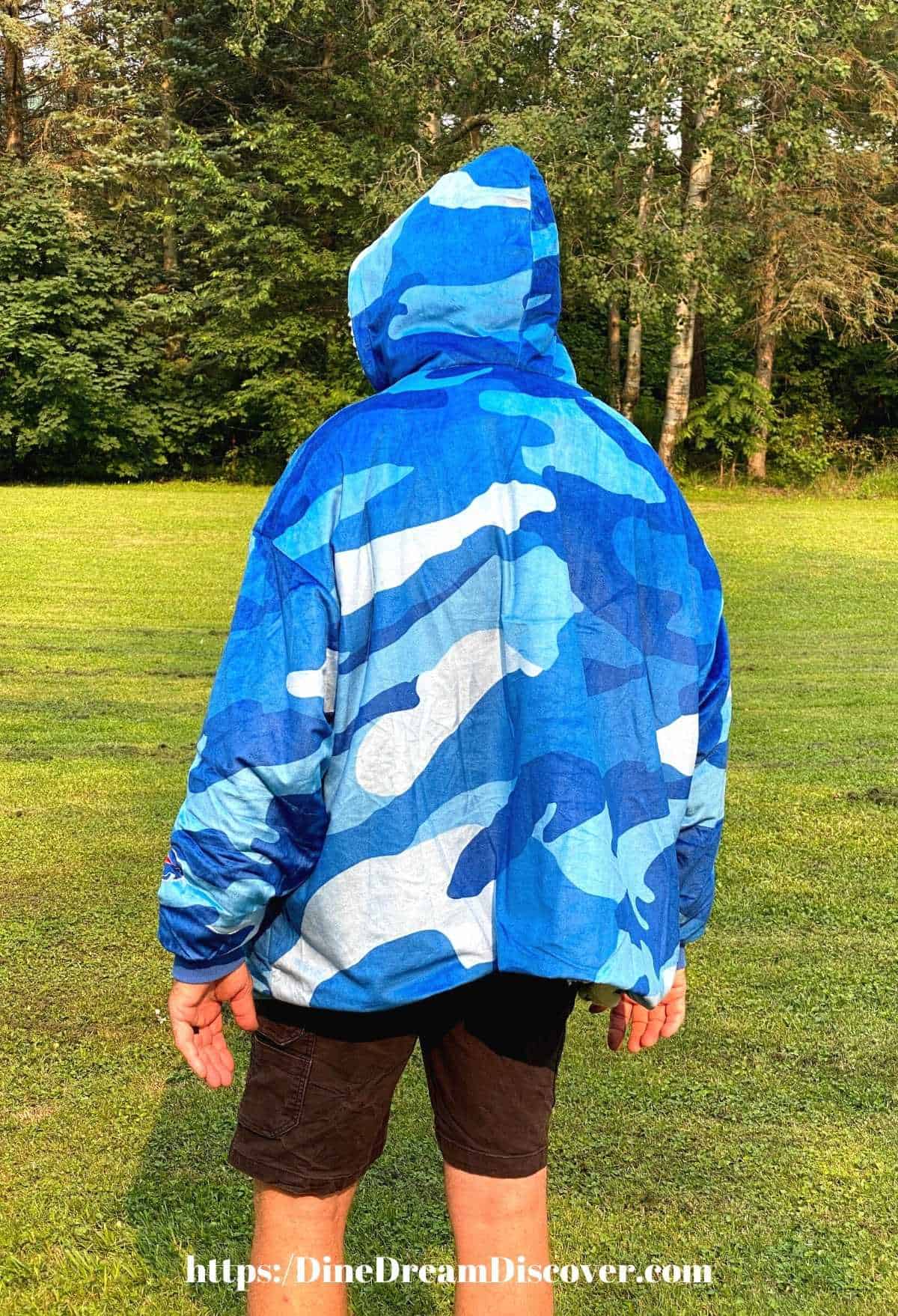 Not only do they carry clothing, they also have items for the home, flags, ornaments, garden stones, and so much more.
It was hard to choose just one item that I wanted, because I wanted them ALL. 😂
Have a die hard sports fan on your holiday gift list? Then FOCO is the place to shop this year!
Where to Purchase
The Buffalo Bills apparel HOODEEZ is available online at FOCO.com as well as all their other items. I wore outside this evening and I have people already asking me if I wanted to sell it. 🤨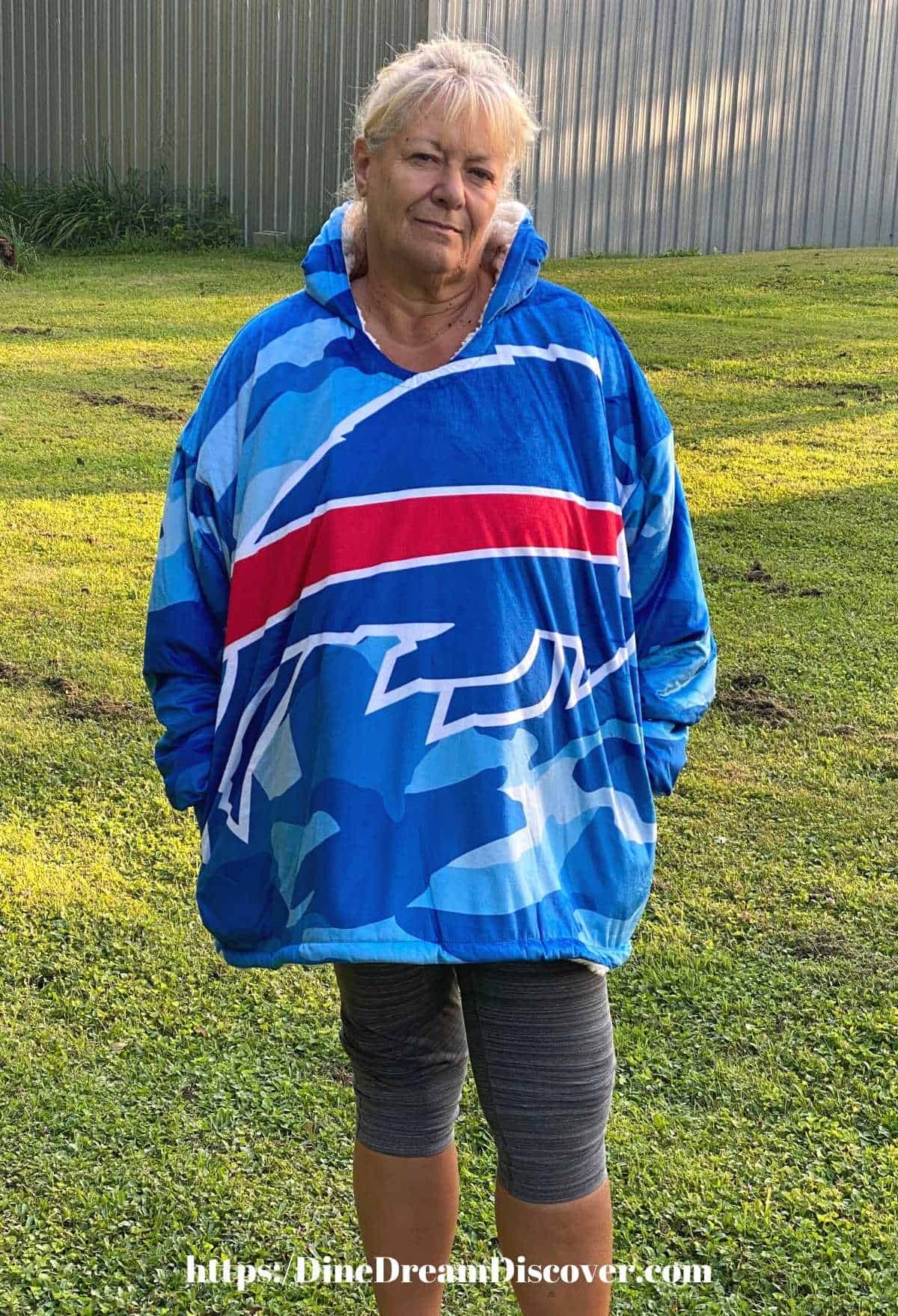 Our neighborhood is filled with Bills fans but the funny thing is, is our community we are in for the winter in Florida has many Bills fans as well because many are from Buffalo.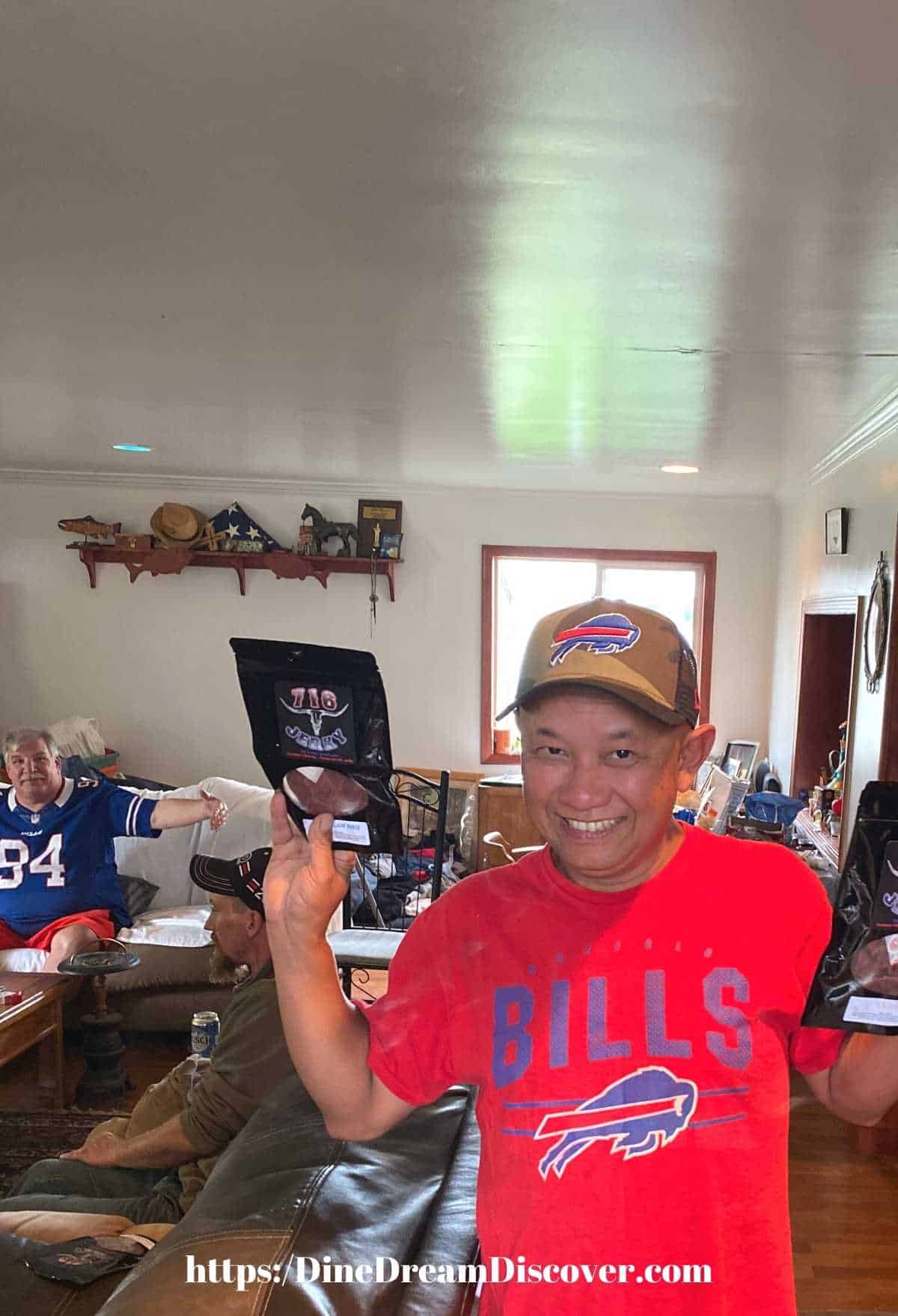 Connect with FOCO on Facebook, Twitter, and Instagram.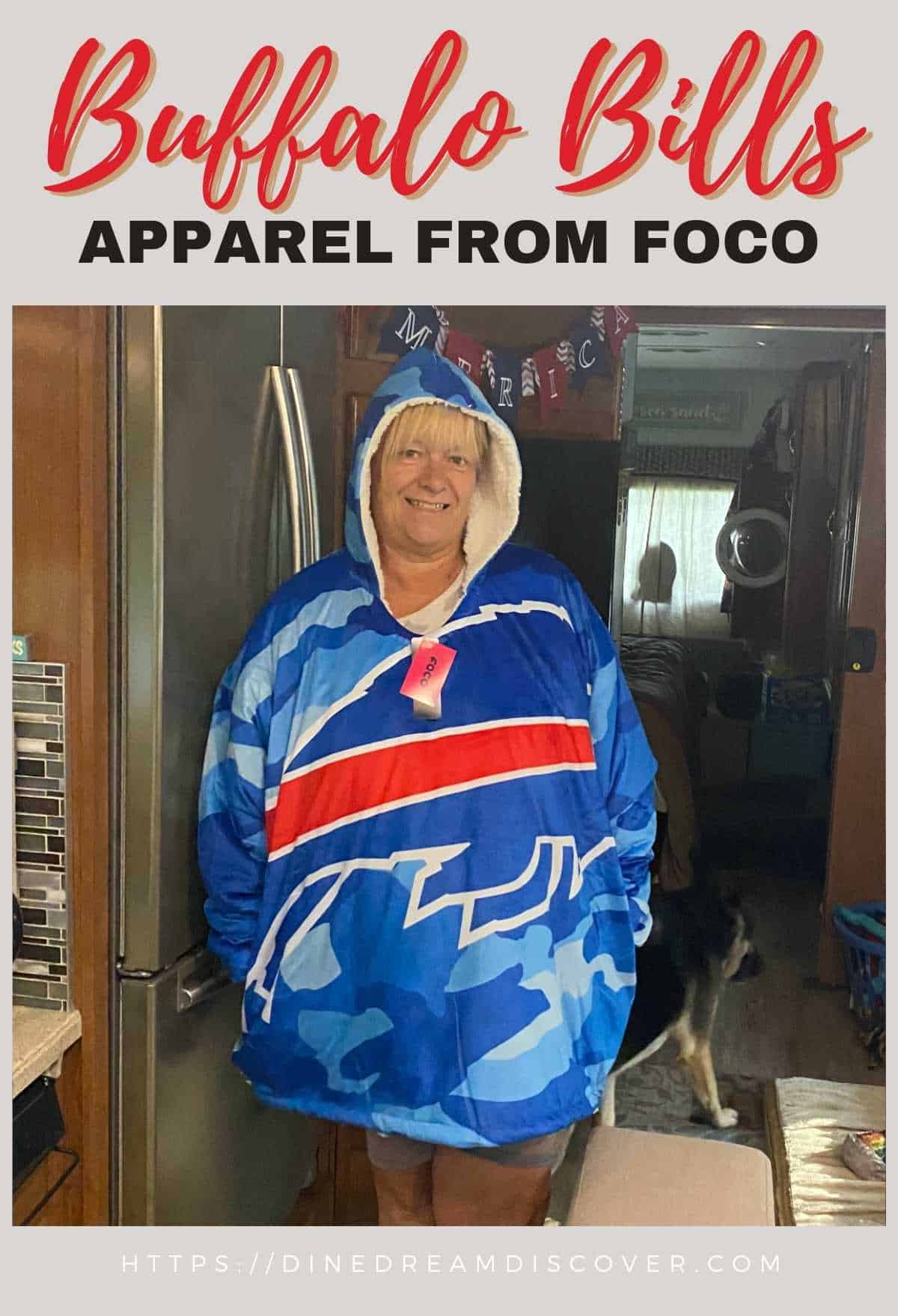 Follow us on Pinterest and PIN IT FOR LATER!