Groove Life Silicone Rings and Adjustable Belt are the perfect choice for Mother's Day and Father's Day gift ideas. Silicone rings are the most comfortable piece of jewelry you will own.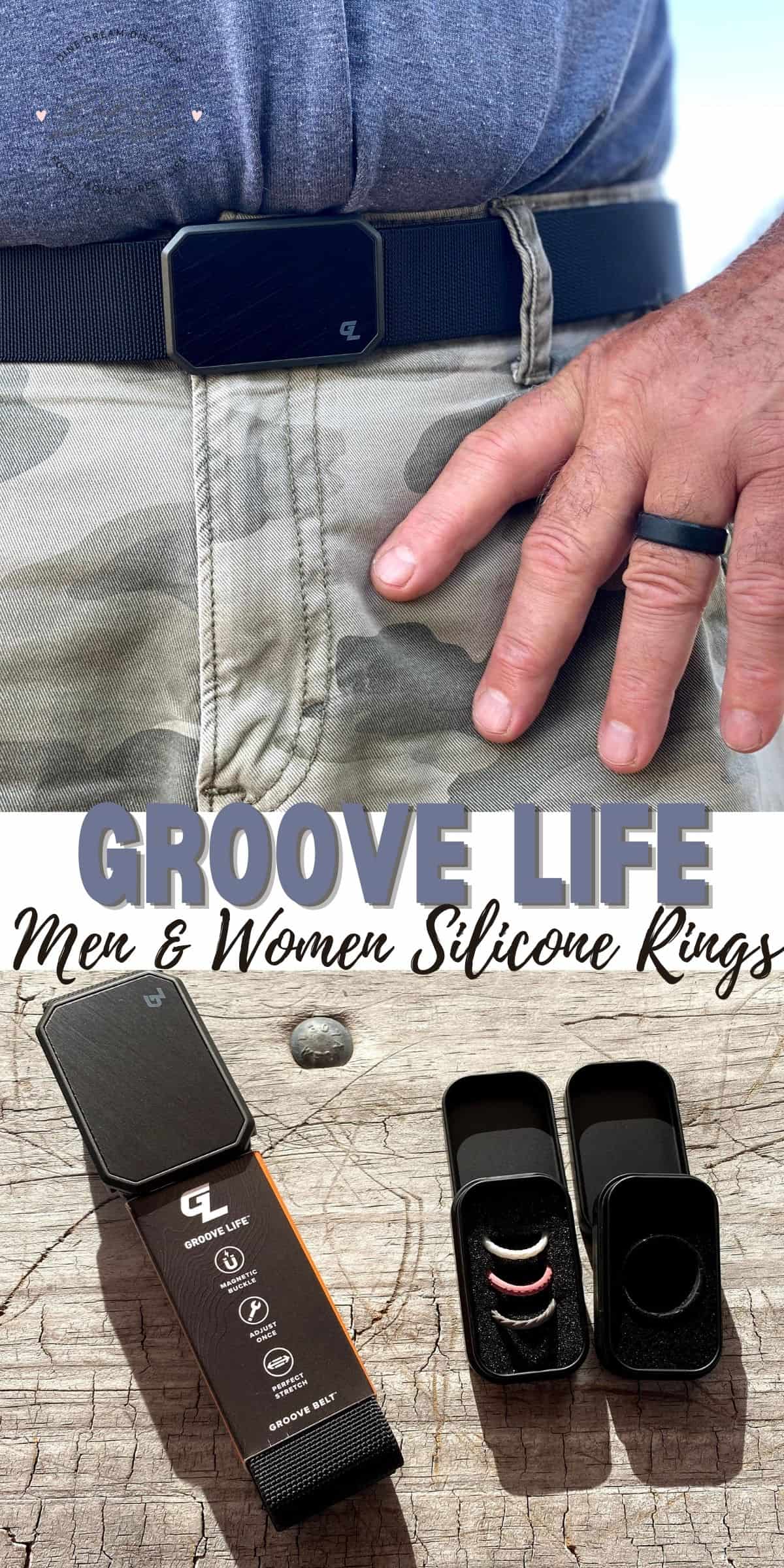 I received the products mentioned below in order to facilitate my review. All opinions are my own and may differ from yours. This post may contain affiliate links. See my disclosure policy for more info.
Groove Life Silicone Rings for Mom and Dad
Finding the perfect gift for significant other, mother or father, can be a daunting task. But it doesn't have to be if you know where to look.
Joining our Mother's Day and Father's Day Gift Guide is Groove Life with their silicone rings and adjustable belt.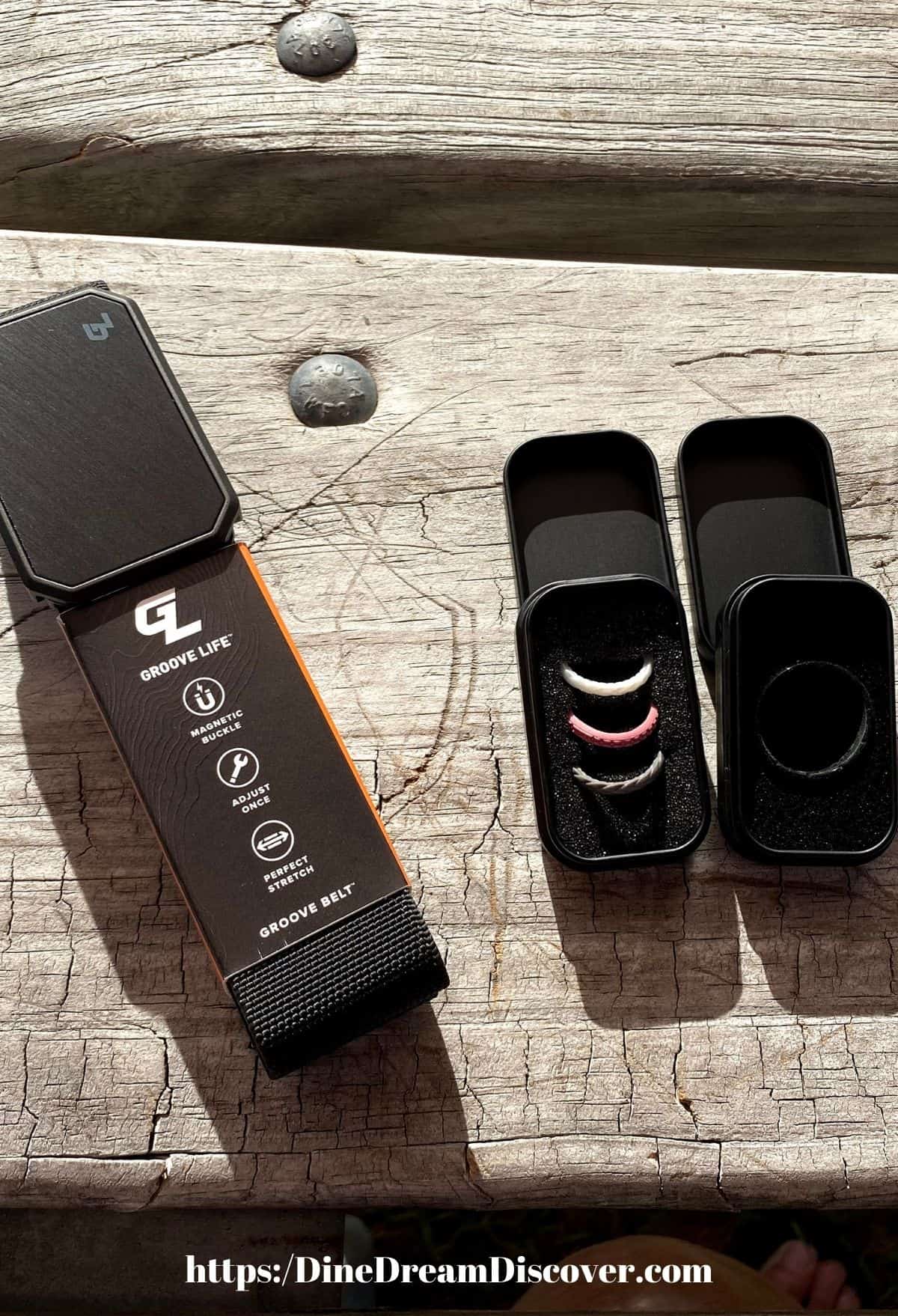 Originally, I was contacted for and Apple Watch Band, however, I thought the rings to be a better choice right now, since I didn't have an Apple watch (yet 😉).
I think that silicone rings are the greatest invention ever. Thankfully, Groove Life has many different styles to choose from for men and women.
Why Silicone Rings
Ever since I was young, I remember my dad removing his ring when he would work on the car or do any kind of work with his hands.
I thought it was weird but whatever. Then I met my husband. And he did the same thing.
The reason being is when working on a vehicle's motor, the ring can get caught and you could literally lose a finger.
Also, to this day, my husband would remove his ring when washing and waxing the car. This way, there was no chance of scratching the vehicle.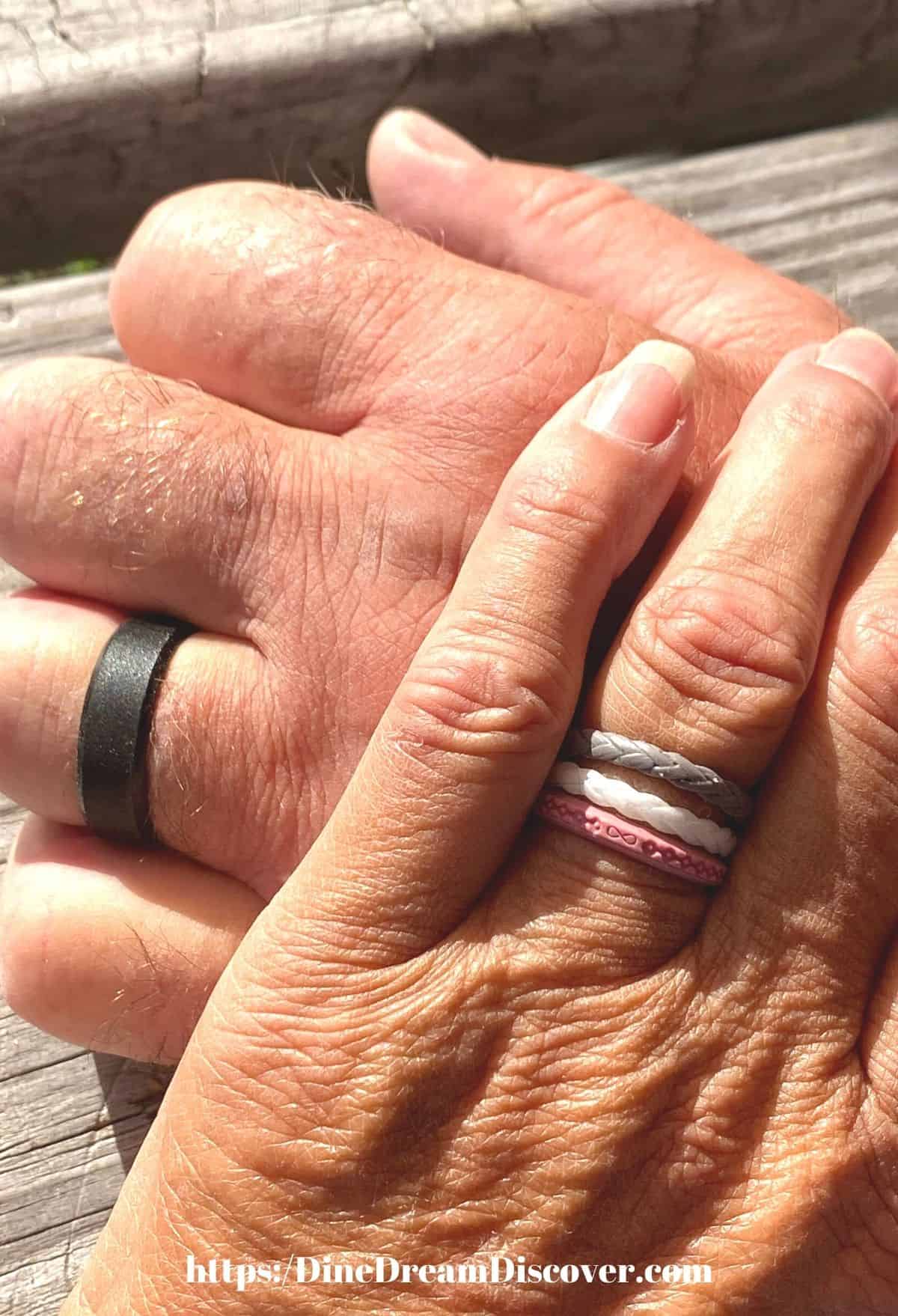 Have you ever got your hand caught in a car door? I have! And guess what...my ring had to be cut off my finger.
The silicone ring is bendable and you don't have to worry about any of these situations with it.
We also live in Florida where it gets very humid. Just this week, it's been in the 90's everyday. That makes our hands swell.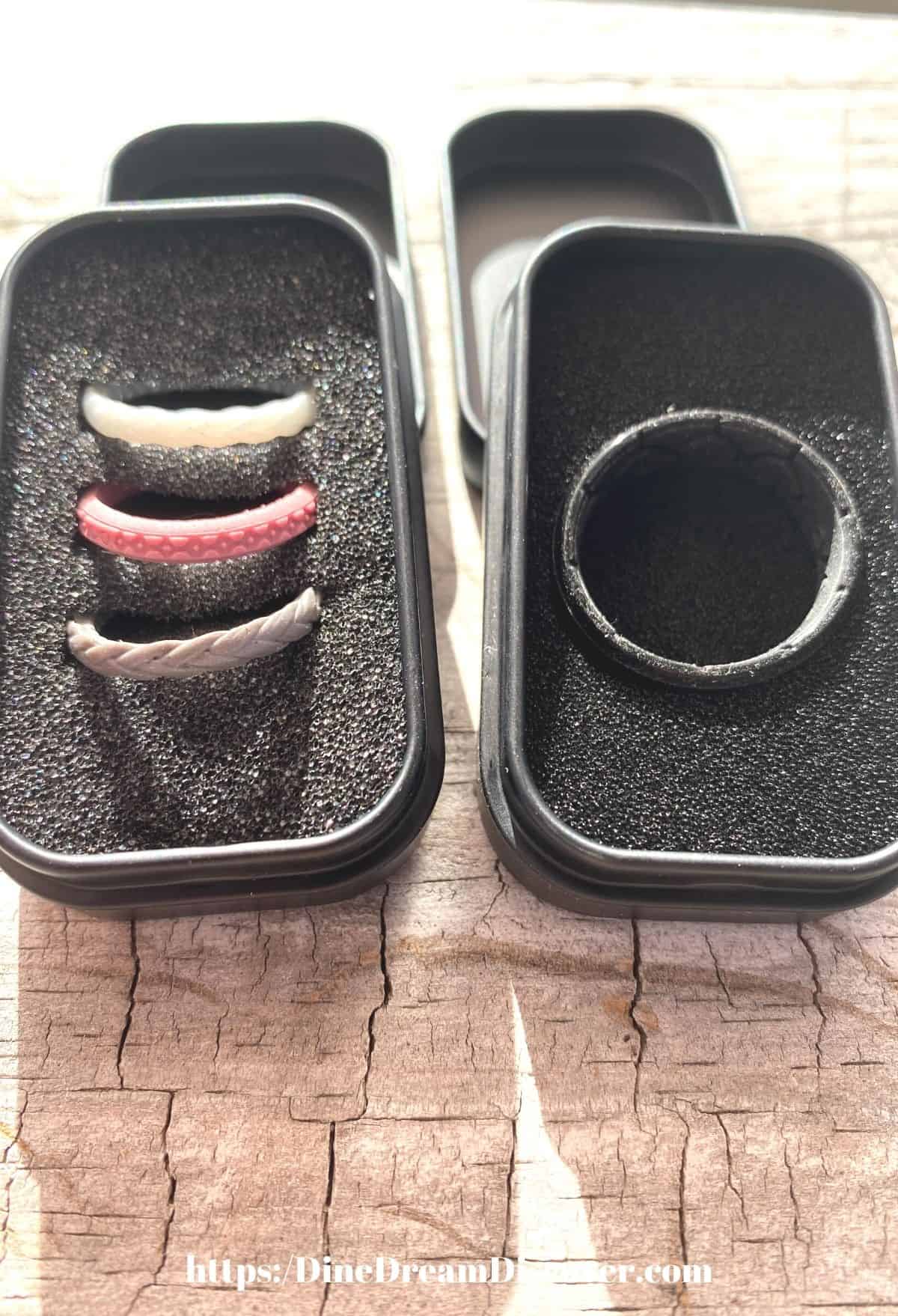 Rather than having to remove our rings nightly so they don't get tight, we replaced our rings with silicone rings.
The silicone rings are the most comfortable piece of jewelry you will own.
Silicone Rings for Mom
I love stackable rings. So of course, that's what I chose, the Serenity Stackable. It's the perfect combination of color and texture of interwoven braids of deep stone and pearl that surround the soft mauve inner ring.
The rings are able to breathe on your finger with the inner grooves. They allow air in and moisture out. The colors of this stackable set match everything and can be worn all the time.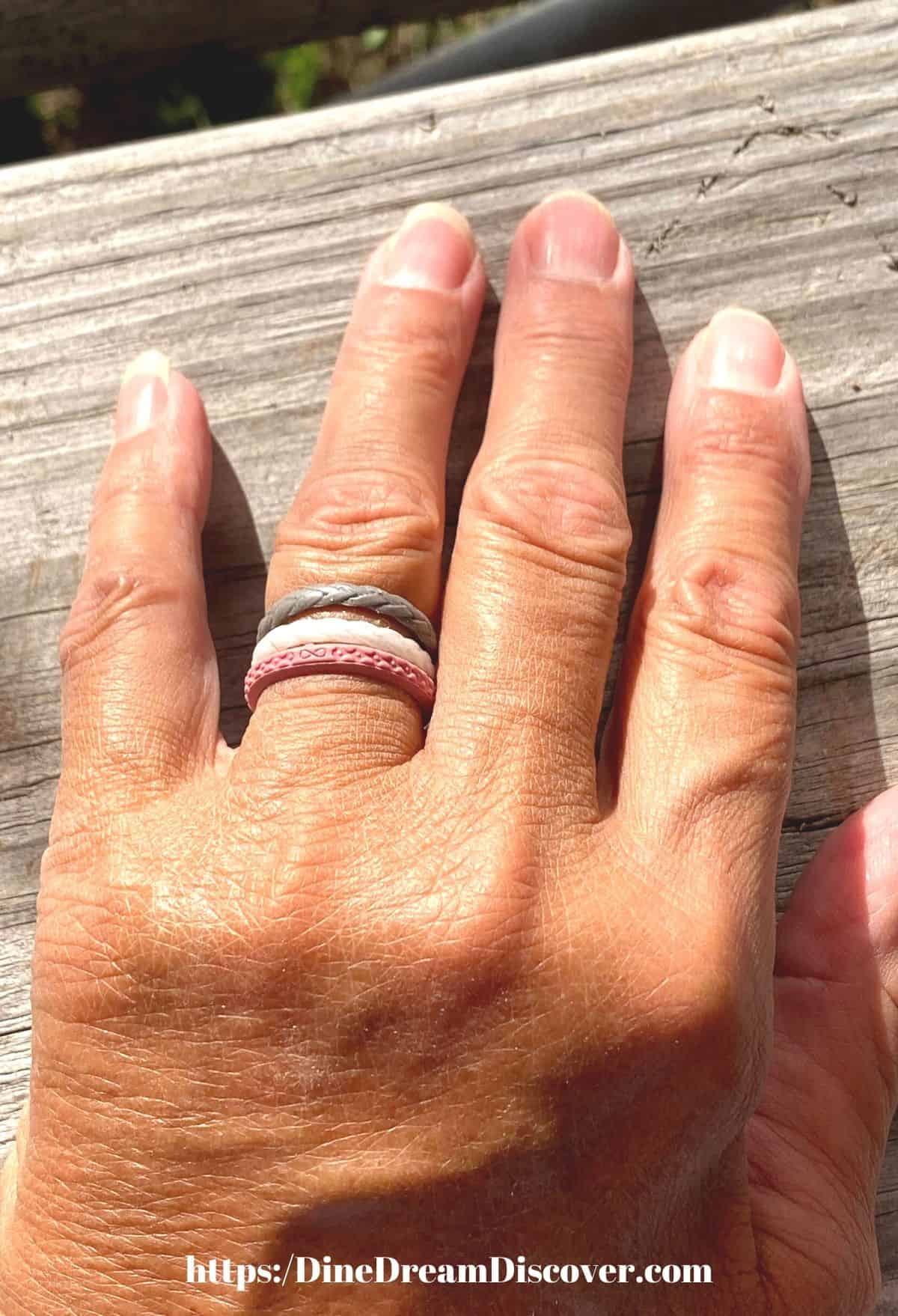 With many different color of stackable rings to choose from, you will find the colors you are looking for.
These rings are stackable but that doesn't mean you have to wear them that way. Wear one on each finger if you'd like, or just one at a time. No rules with these.
Not a fan of stackable rings? No problem. Groove Life has solid bands, flowered bands, Football team logo bands, camouflage bands, thick bands, thin bands and so much more.
Get one for yourself, your mom, sister, daughter, or friend.
Silicone Rings for Dad
If you are looking for a fun ring for your husband, son, dad, or brother, Groove Life has the best choice of anyone.
Is he a fan of Spiderman, the Hulk, Thor or any of the other Marvel comics clan? These too are my favorites.
My husband just wanted a plain black band to wear since he hasn't worn in quite awhile because of his hands swelling.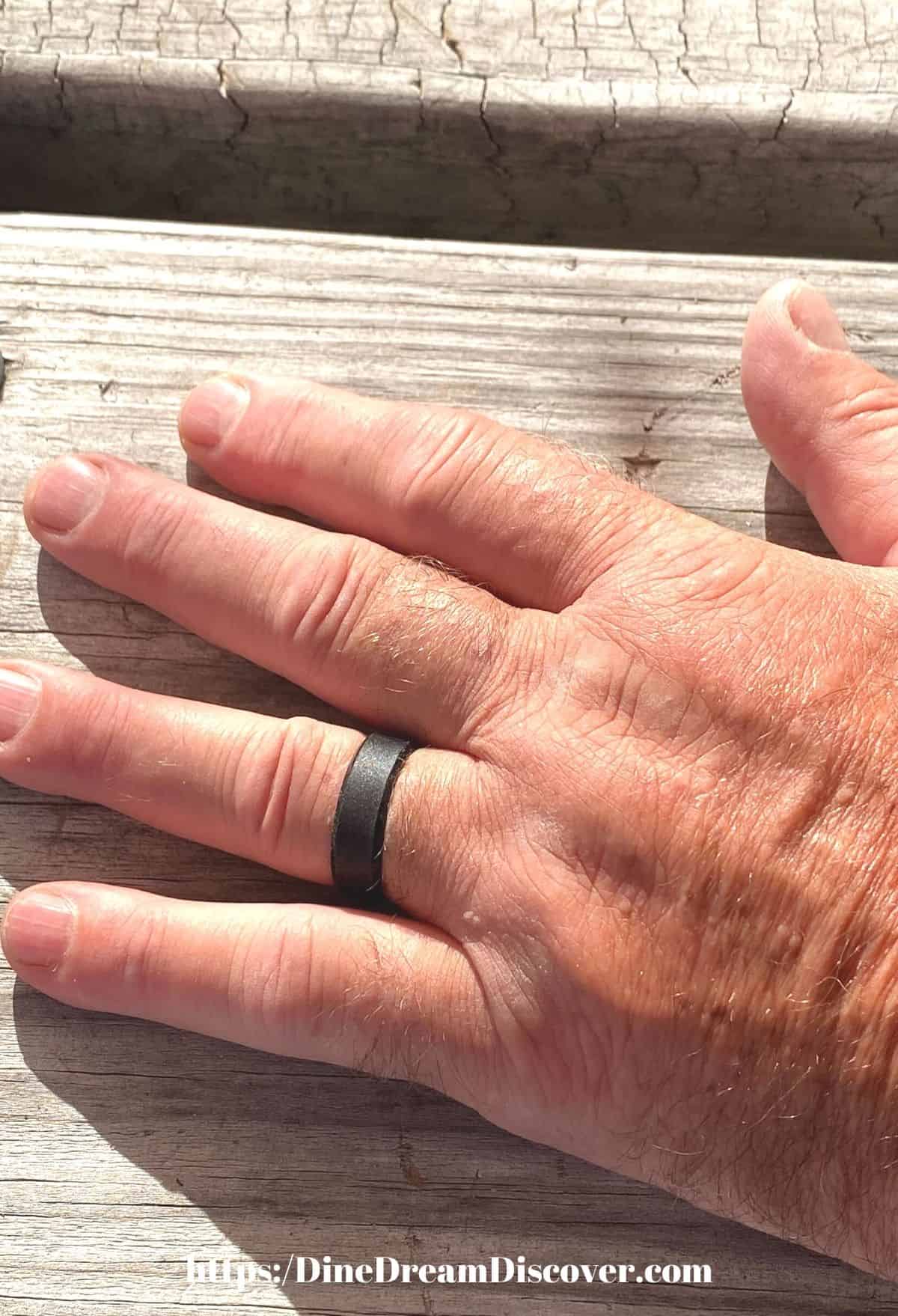 So we chose the Men's Edge Black in size 13. It fit perfectly and even at night when his hands swell up, it still did not feel tight.
They also carry Tony Hawk rings if your man is into that.
Groove Life Adjustable Belt
We also received a Groove Life Adjustable Belt in black with an aluminum alloy buckle. Once he put it on and adjusted it, it was good to go. No more adjusting.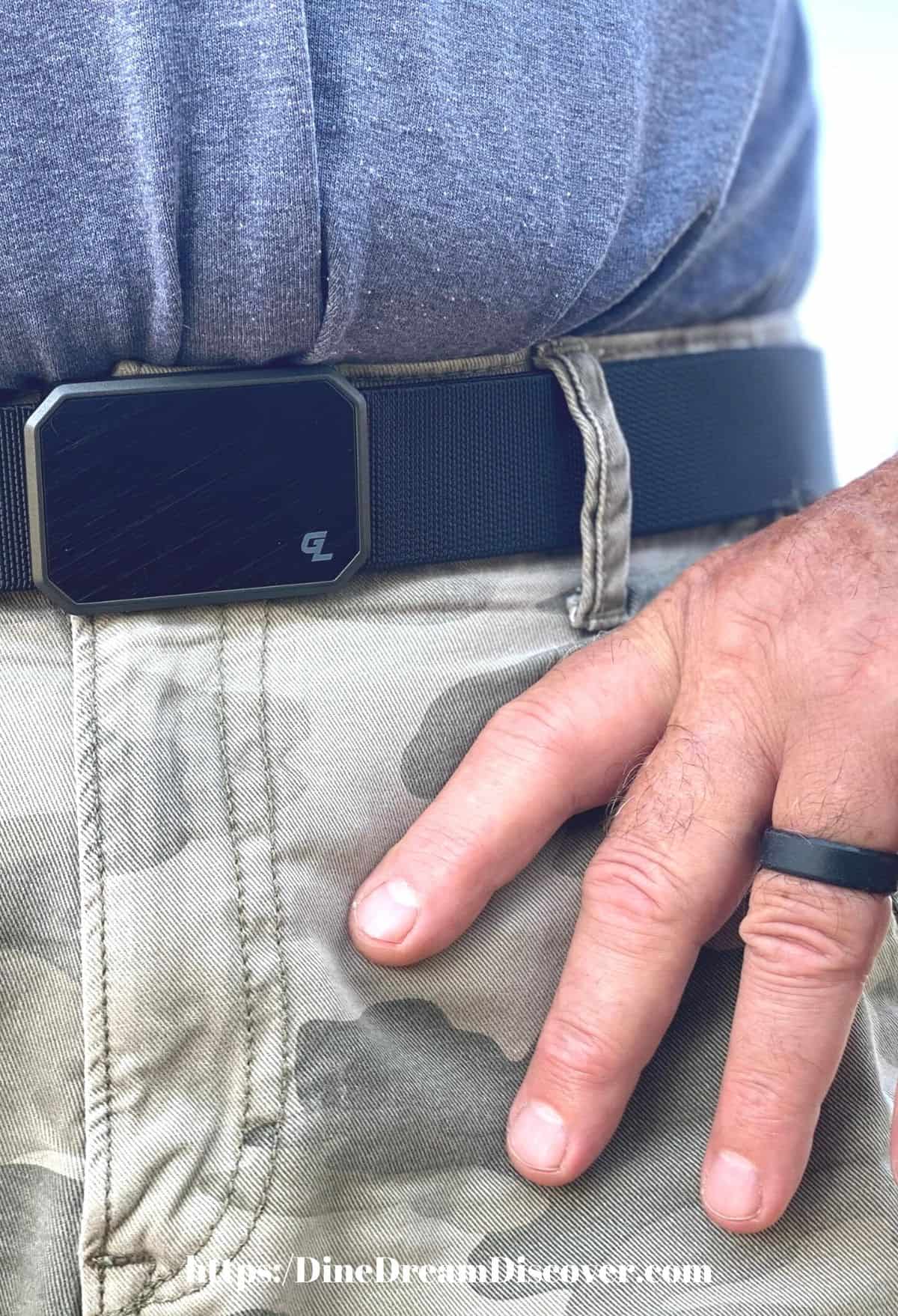 Just clip the neodymium magnets together and be on your way.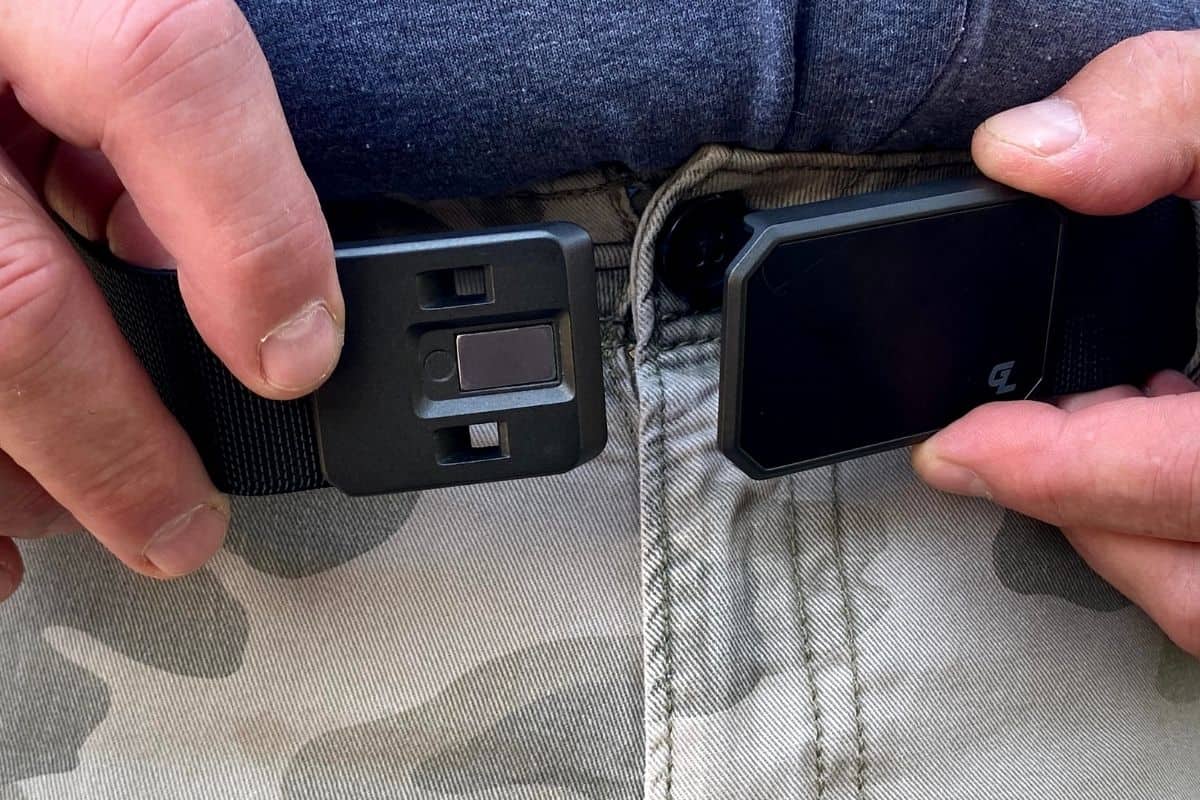 It stretches so if you move it moves with you. The end neatly tucks behind the belt so it's not flapping in the wind.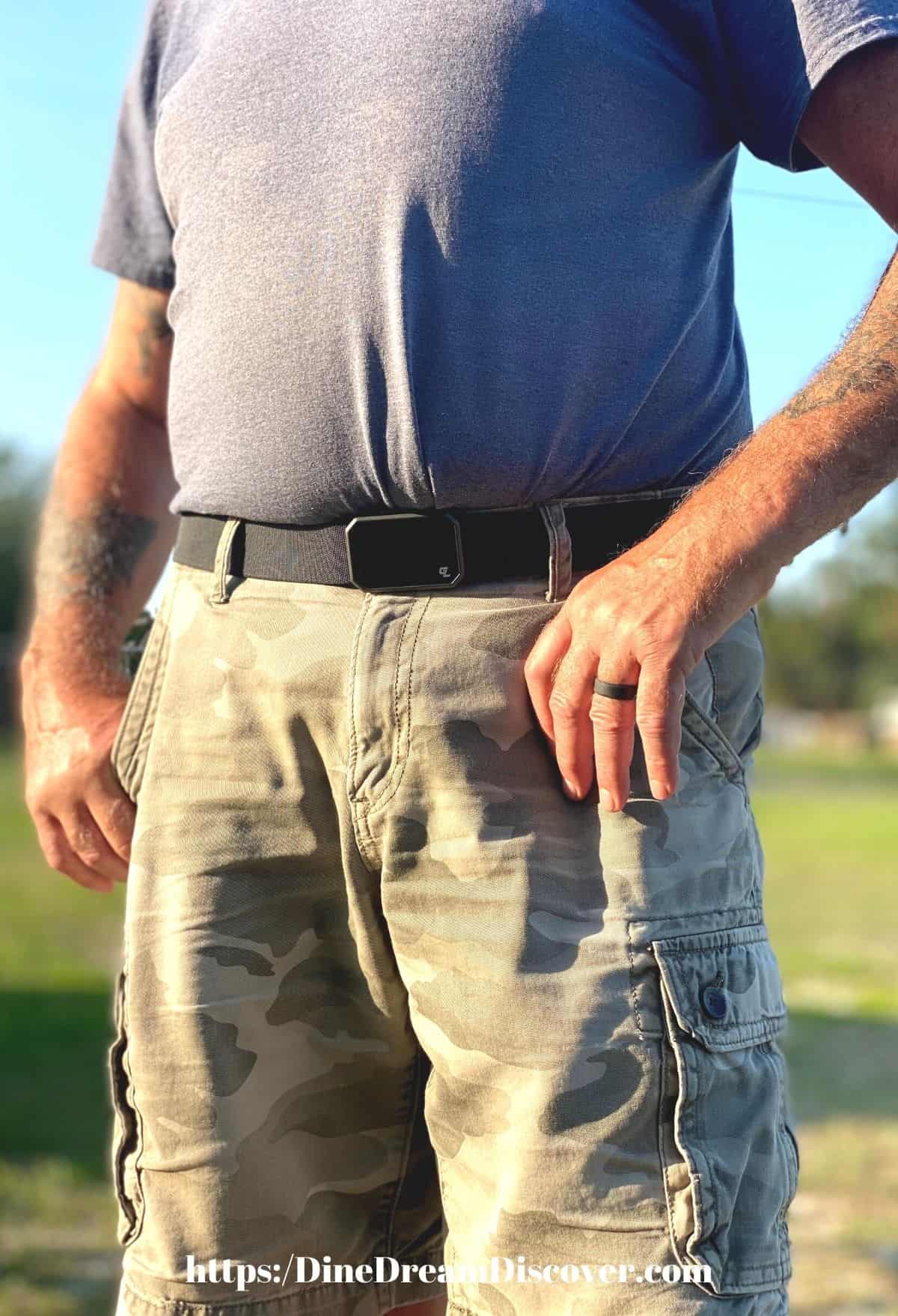 Also included is Stiff-Tech™ (aka: no folding in your belt loops). I hate when a belt is all bunched up.
Where to Purchase
All these and more are available online at groovelife.com. Connect with them on Facebook and Instagram.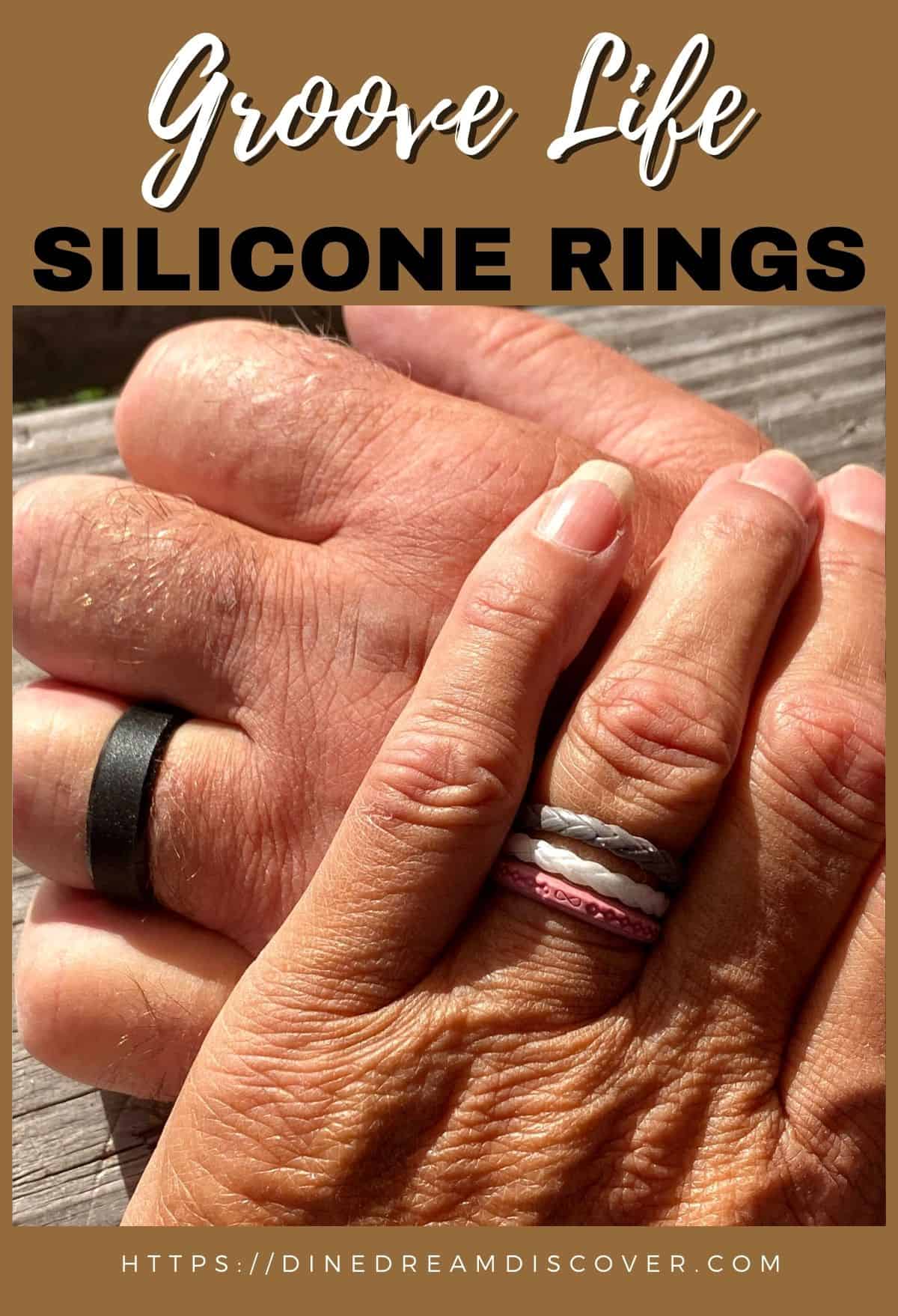 Follow us on Pinterest and PIN IT FOR LATER!