Who's the most powerful hero in the universe? Carol Danvers of course. Don't forget Goose the cat who steals the scene more than once. CAPTAIN MARVEL movie is a must see.
CAPTAIN MARVEL Paper Glider and Hala Star Button Craft
Who's excited for the release of CAPTAIN MARVEL on Blu-ray? Sure it's been in the theaters since March but the Blu-ray always has extras on it that make it that much better. Even if you already own on digital, you will want to pick up the Blu-ray where you'll find deleted scenes and featurettes. CAPTAIN MARVEL is on Digital now, and on Blu-ray™.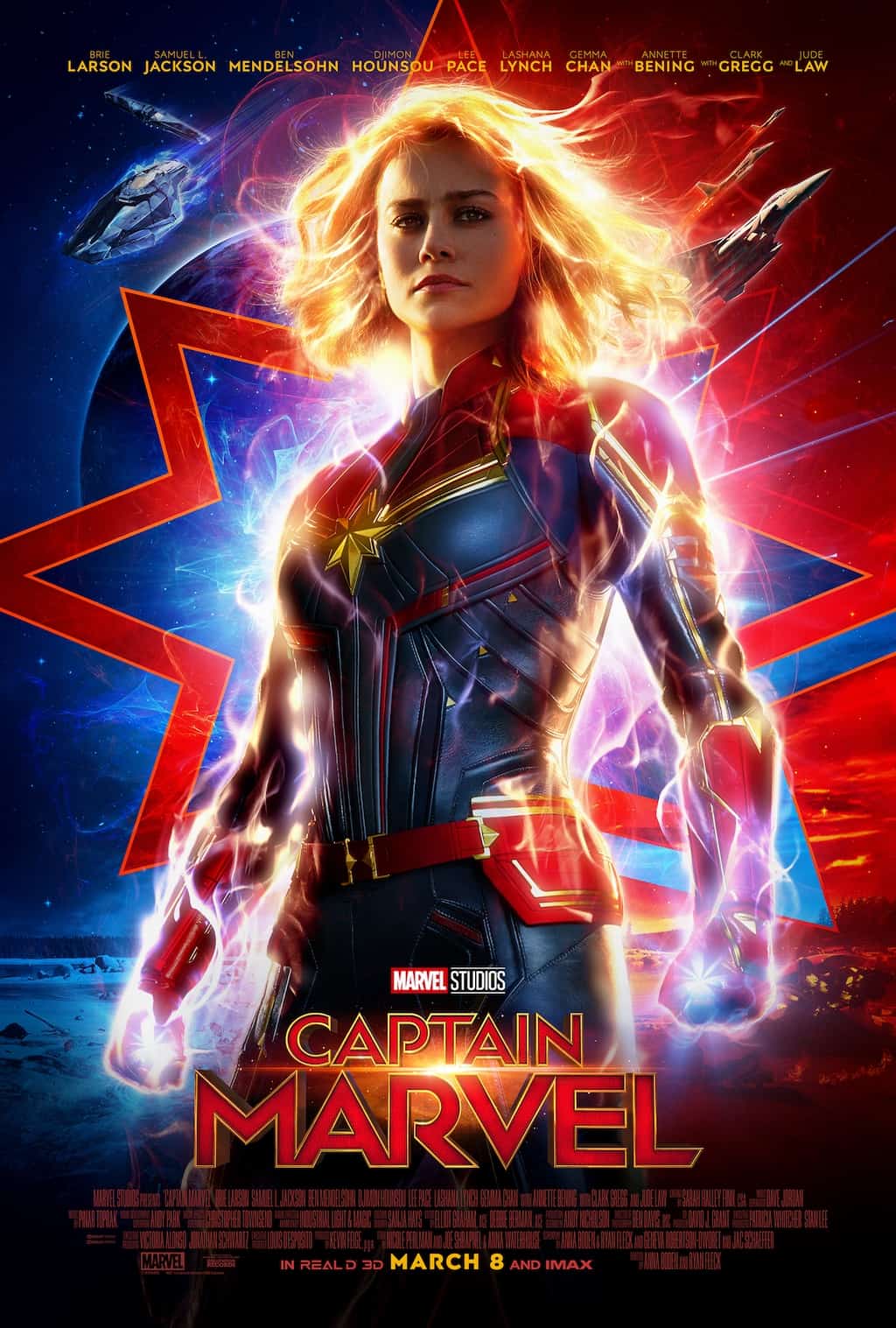 You know it's going to be a great movie when the lead person trains for four and a half hours a day over a ten week period just to prepare for the fight scenes. Brie Larson who plays the role of Carol Danvers, Vers and Captain Marvel does a fabulous job even though she has no idea of what her life was like before the Kree brought her home to Hala. The Captain Marvel movie is set in 1995.
My favorite is Goose the cat who steals the scene more than once. Goose is actually played by several different Tabby cats. With each one specializing in different tricks, you won't even notice they are different cats. Who doesn't love a good movie with cats. Reggie was the hero cat with Archie, Gonzo and Rizzo filling in at times.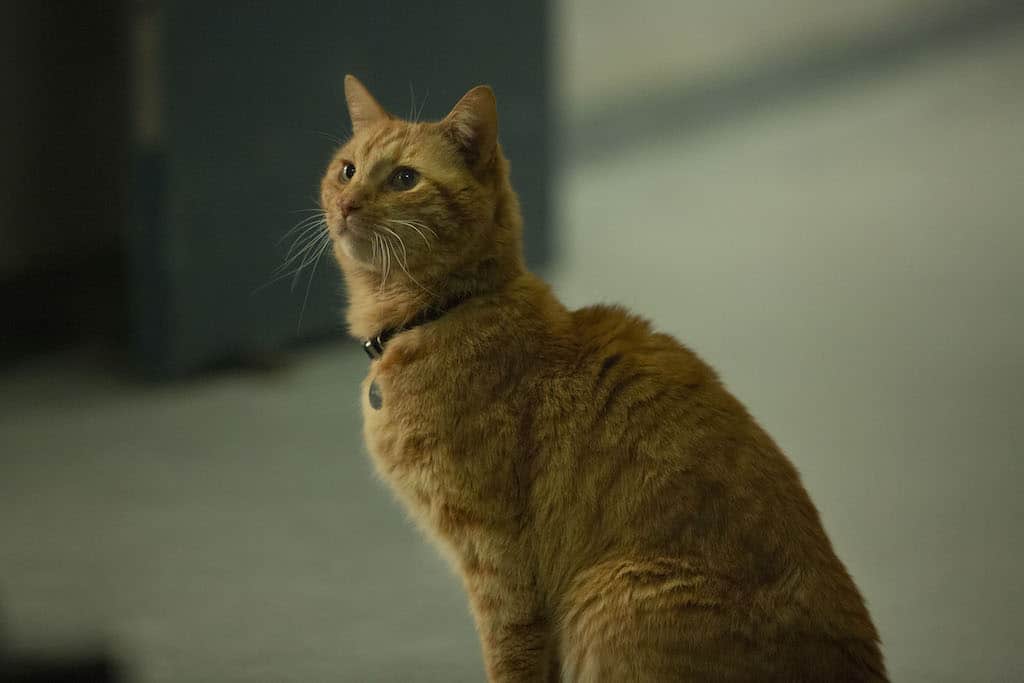 Action, adventure, drama and humor are all part of Captain Marvel and it was thoroughly enjoyed by all. Also starring in the film is Samuel L. Jackson, Ben Mendelsohn, Djimon Hounsou, Lee Pace and so many more.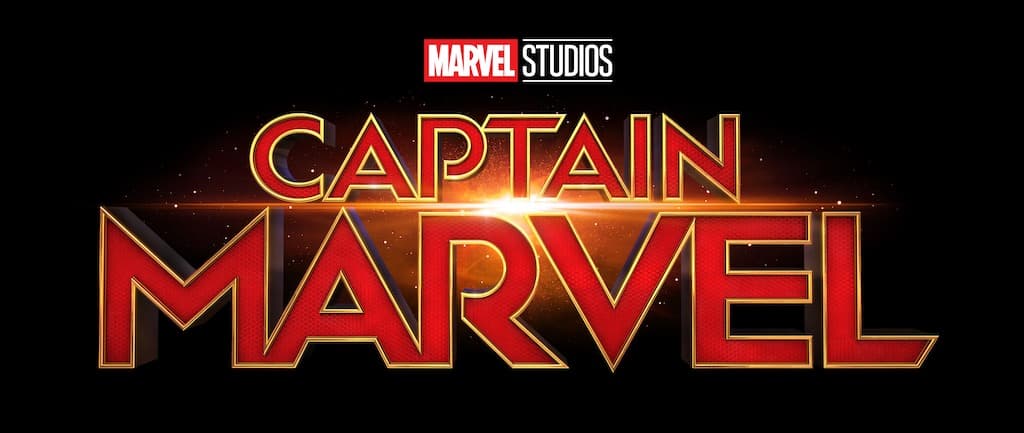 Click on the picture to be taken to the downloadable PDF of the Paper Glider and Hala Star Button Craft.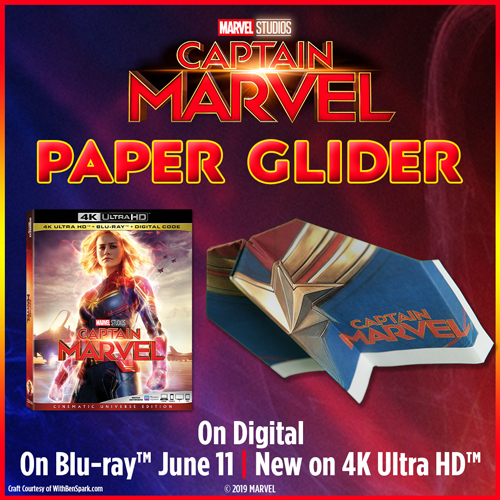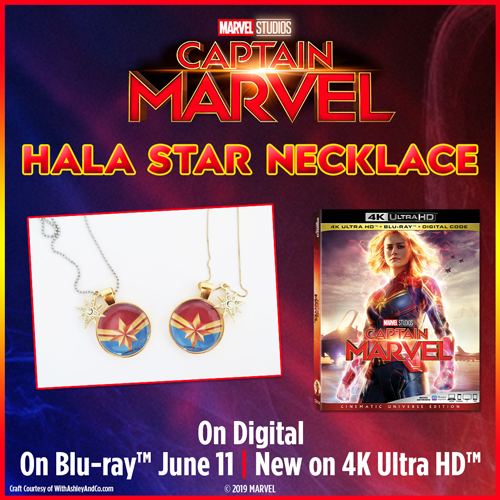 Like CAPTAIN MARVEL on Facebook: https://www.facebook.com/CaptainMarvelOfficial/
Follow CAPTAIN MARVEL on Twitter: https://twitter.com/captainmarvel
Follow CAPTAIN MARVEL on Instagram: https://www.instagram.com/captainmarvelofficial/
Visit the official CAPTAIN MARVEL site here: https://www.marvel.com/movies/captain-marvel
Bonus Clip: The Skrulls