If you are a fan of country music, RCA Studio B in Nashville is an amazing place to visit. RCA Studio B is one of the most iconic studios in Nashville, and it's easy to see why.
I received complimentary tickets in order to facilitate my review. All opinions are 100% my own and may differ from yours. This post may contain affiliate links. See my disclosure policy for more info.
Tour The Legendary Nashville RCA Studio B
If you are a fan of country music, RCA Studio B on Music Row in Nashville is an amazing place to visit.
RCA Studio B is one of the most iconic studios in Nashville, and it's easy to see why.
We are re-celebrating my 61st birthday 😉 thanks to having COVID last year, by visiting Nashville.
And it was a nice present on my birthday in addition to the Country Music Hall of Fame and Museum tour.
The studio was the birthplace of famous artists over the years, as well as many famous songs in history.
It has hosted artists like Elvis Presley, Johnny Cash, Dolly Parton, and more.
Only those who purchase the Studio B Experience ticket at the Country Music Hall of Fame can tour it.
After purchasing this experience, you will be transported by shuttle bus and taken to the RCA Studio B on Music Row.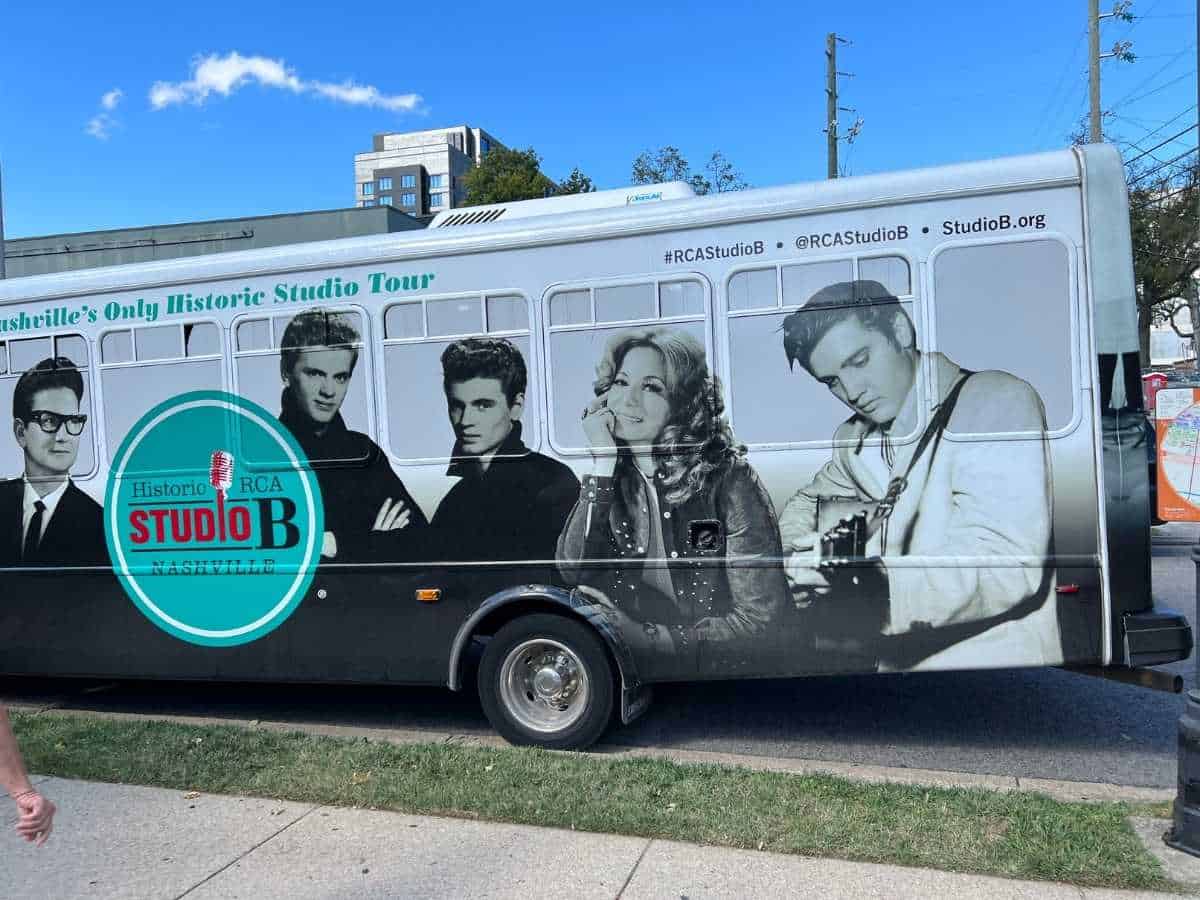 About Studio B
Studio B at RCA is a place of legend. It was built by Chet Atkins, who helped bring country music to new heights with his production skills and sound that became known as the "Nashville Sound" in homage to him.
Artists such as Waylon Jennings on "Only Daddy That'll Walk The Line", and other famous songs recorded here include Oh Lonesome Me' by Dan Gibson and Dolly Parton's "I Will Always Love You."
There were more than 1,000 hit songs, over 200 Elvis Presley recordings, and 40 million-selling singles from 1957 to 1977.
Is The Studio Still Used?
It closed down in 1977 but today it's preserved as a museum by the Country Music Hall of Fame and Museum to save it for future generations.
Elvis recorded more than two hundred songs at the studio and ironically it closed the same month that Elvis passed away.
It is most famous for having been the place where Elvis Presley recorded his first number one hit "Heartbreak Hotel" and many other songs that would go on to define rock and roll.
You can stand right where Elvis stood when he made history!
This historic site has been carefully preserved to look exactly like it did back then so you can experience what it was like to be there with him as he changed music forever.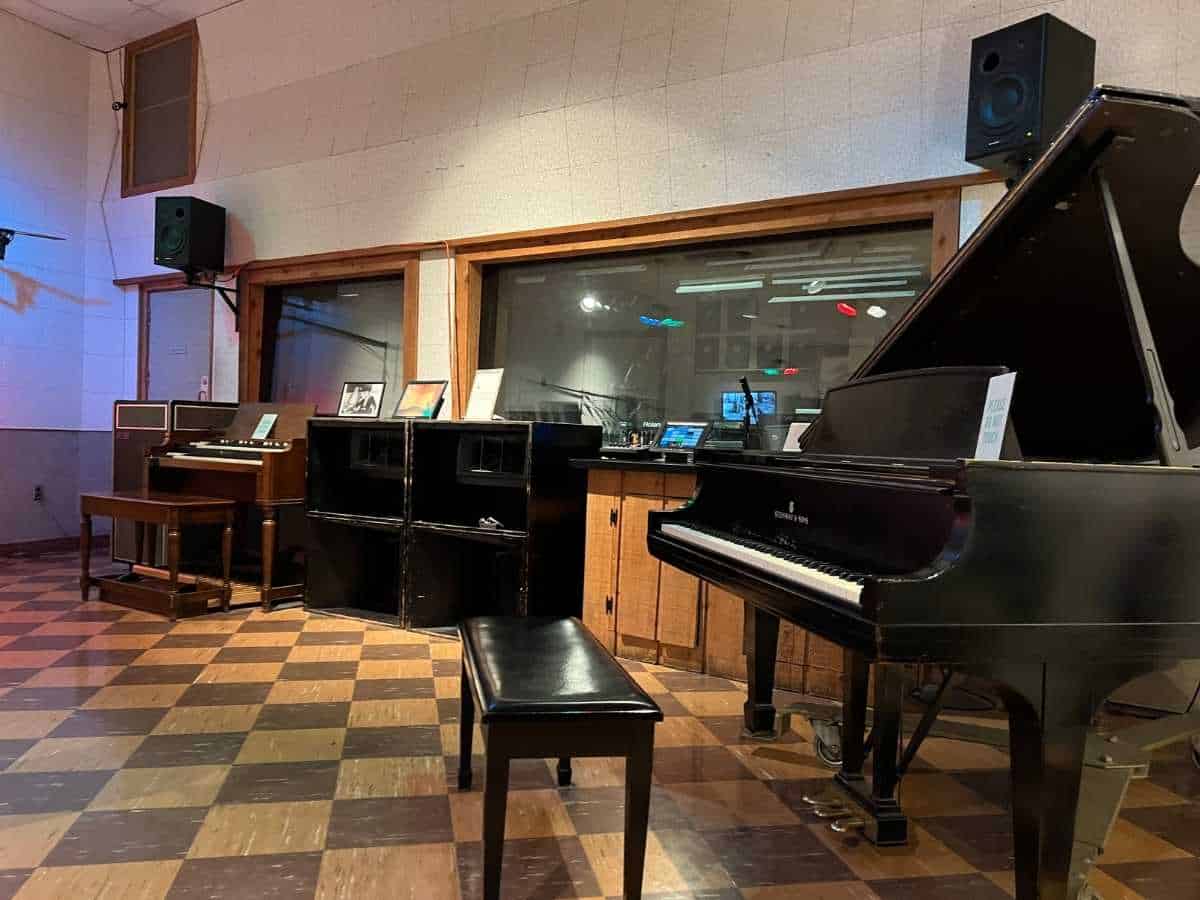 How long is the RCA Studio B tour?
The tour is approximately one hour long. Your guide will offer stories about many artists and play some of the top hits that were recorded there.
Upon entering, you will see three walls filled with pictures of musicians from the beginning to closing in 1977 with the years above them.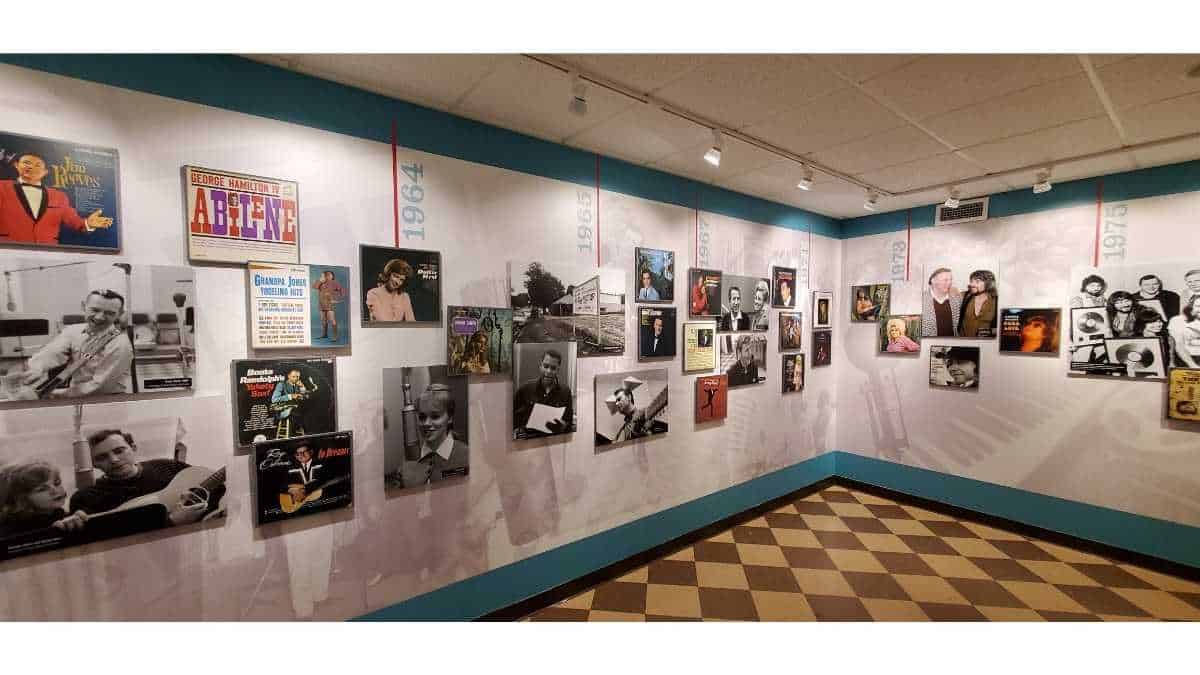 And then there is one wall totally devoted to the King himself, Elvis Presley.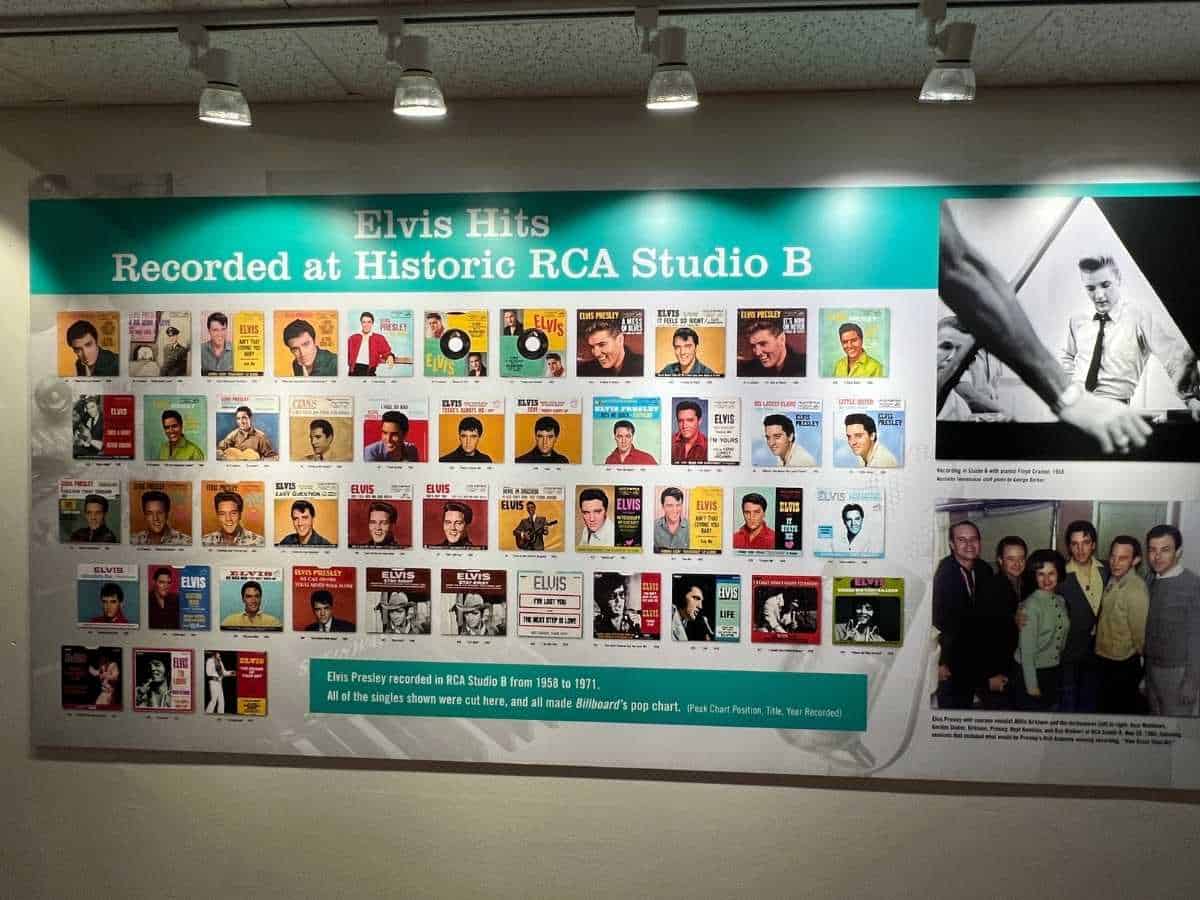 The guide played a variety of songs from some of the artists and told us some stories.
He was just a young gentleman in college and it was amazing how much he knew.
He will then take your group down a hallway to see the sound room where old tape machines and mixing boards reside.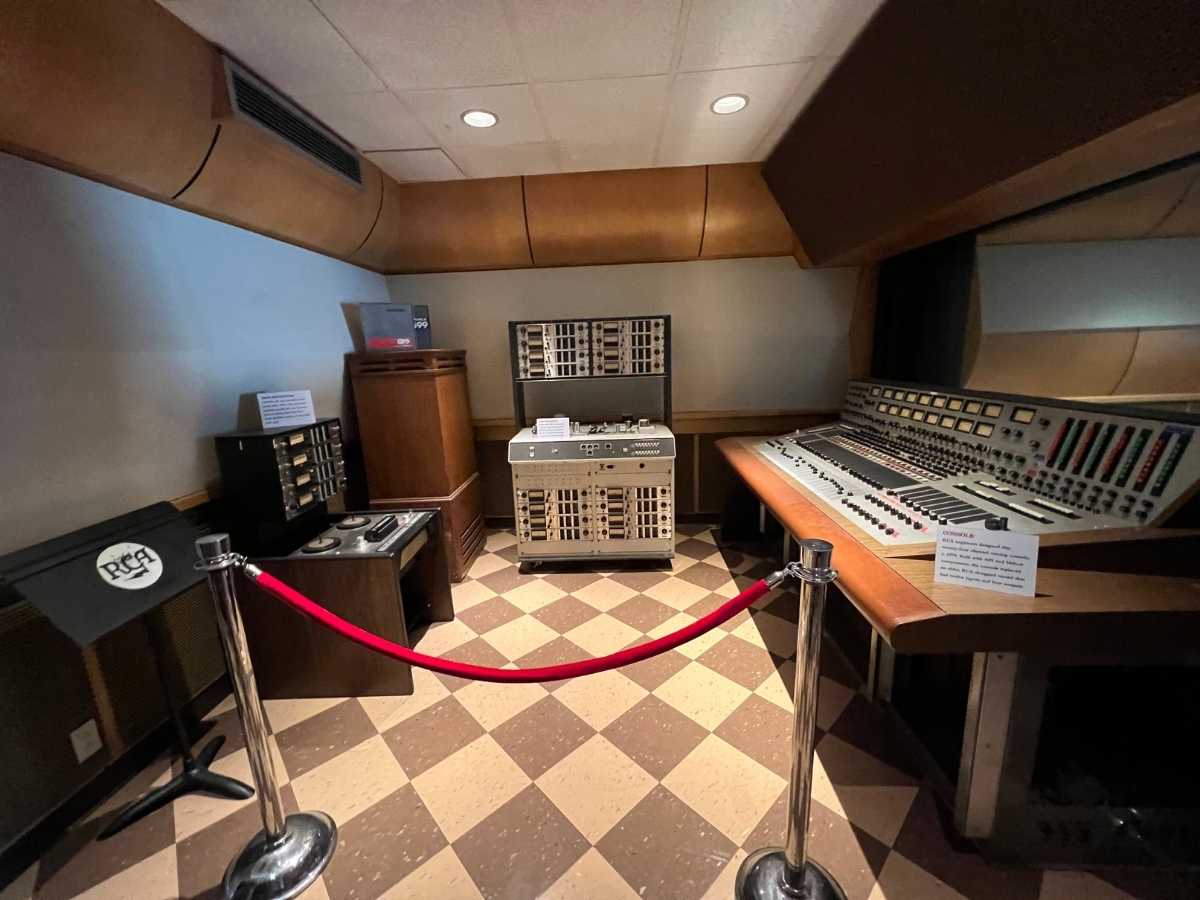 The Echo Chamber
After that, you will head over into the big attraction of the actual echo chamber.
You will see several piano's including Elvis Presley's Steinway piano. Which by the way has its own Facebook page.
You aren't allowed to touch the pianos, most likely because of COVID, but they are still amazing to see.
There are multiple pianos that were used by the artists and are still in the same condition as when they closed.
Scratches, dents, and more, even the Hammond B-3 Organ still sits in the echo chamber.
Are You Lonesome Tonight
The sound of the music sounds incredible as it should. And the tour guide will even dim the lights to get you in the right listening mood.
Elvis recorded "Are You Lonesome Tonight" all night in total darkness in order to get the song just right after his release from the Army.
And because it was dark, Elvis stumbled and hit the microphone at the end of the recording.
They thought they were going to have to record the entire song again. But his manager told him he could fix it.
And while most of it is gone, if you listen carefully at the end of the song, you can still hear a faint sound of him hitting the microphone.
While we couldn't go into the sound room, you can easily peer through the window to see it all.
On your way out, you will see it, the small X on the floor made with tape. That right there is the "sweet spot!"
Standing on the X made for the best sound so it was used by many artists.
You won't regret it but keep your camera close at hand. I may have gone a bit overboard taking pictures but that's normal for me. 😂
Our tour guide did recommend taking pictures upon entering each area rather than after the fact.
Once our tour ends everyone needs to quickly get back onto the bus so they can keep things running smoothly.
Legendary Artists
Some of the artists that recorded at RCA Studio B were Elvis Presley, Dolly Parton, The Everly Brothers, Eddy Arnold (my mom's favorite), Ernest Tubb, and surprisingly David Bowie just to name a few.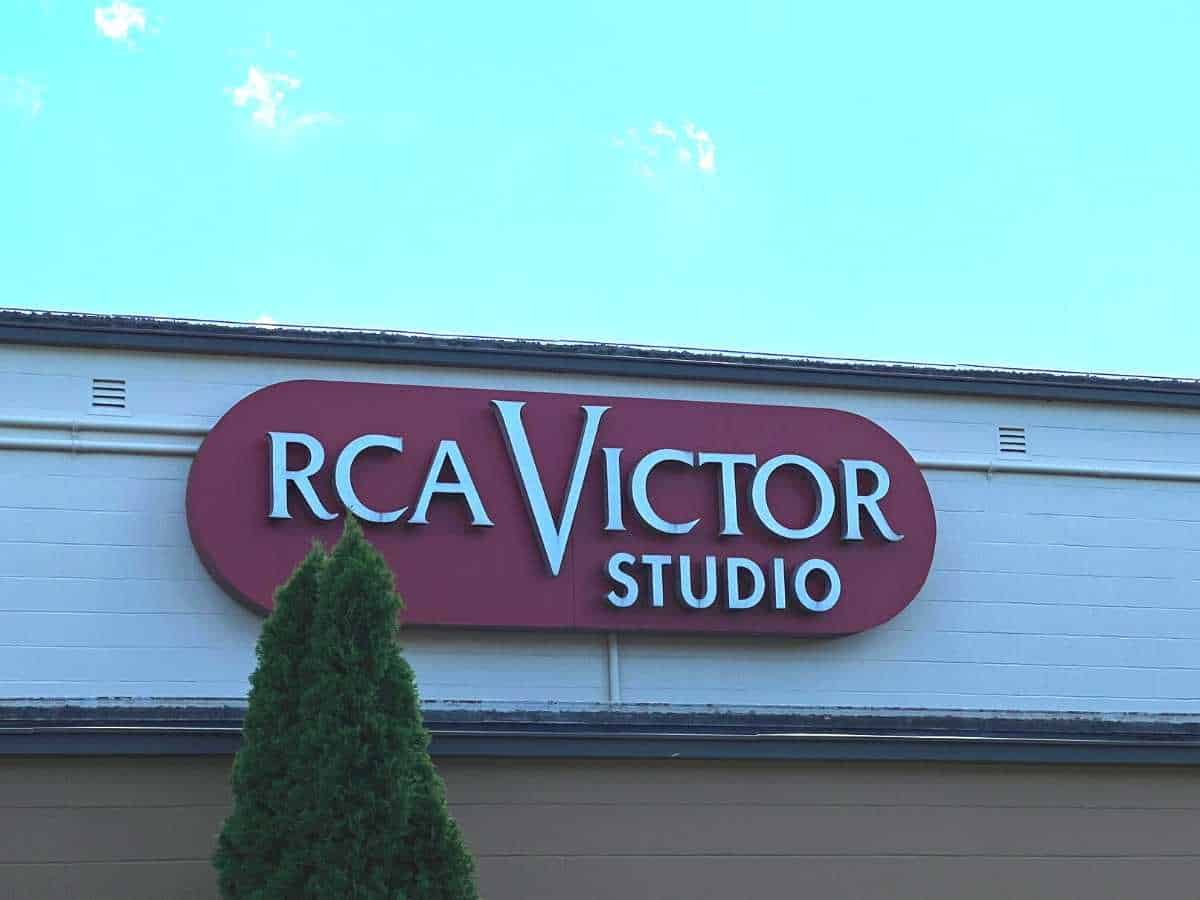 Dolly Parton had her first "hit" there, literally. When I say "hit," I don't mean song.
She showed up for her first day of recording and being a new driver, she hit the side of the building. Ooops.
She went in to record as if nothing happened and did her recording. No one knew it was her car so no one said anything...not even Dolly, lol.
Location and Pricing Information
With its rich history and unique atmosphere, it's worth checking out if you are ever in Nashville!
RCA Studio B is located at 1611 Roy Acuff Place, Nashville, Tennessee 37203.
But you do need to purchase tickets at the Country Music Hall of Fame and Museum. They are sold in a bundle in order to do the tour.
Tickets are limited for each tour so be sure to time your visits accordingly.
The shuttle bus will take you there so you don't have to worry about parking.
Ticket prices are $47.95 for adults and $37.95 for youth and can be purchased online.
And that also includes the Country Music Hall of Fame and Museum ticket.
Connect with Studio B on Facebook, Twitter, and Instagram.
Check out our other Nashville, TN posts as the Country Music Hall of Fame and Museum, and Gaylord Opryland Resort.
Be sure to follow us on Pinterest and PIN IT FOR LATER!