Clutter can get out of control and important items such as keys, wallets, documents and whatnot are scattered everywhere, or buried under a mountain of stuff. What can you do? Here are some tips for decluttering.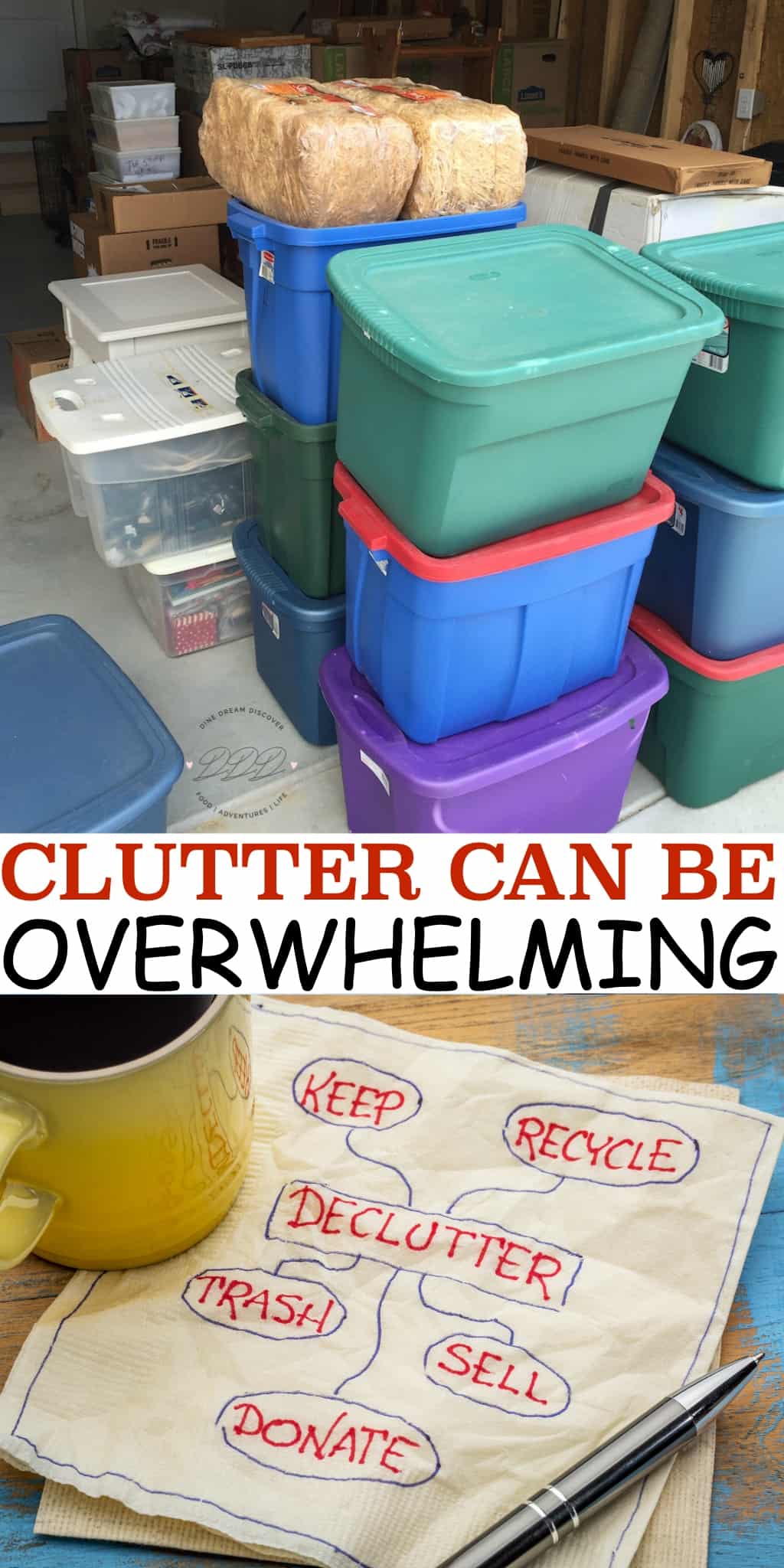 Clutter Can Be Overwhelming
For many people, clutter is a pernicious problem. Usually characterized by a gradual accumulation of sundry objects, clutter can also descend on a room, office or household in minutes, depending on the afflicted person or people.
A bunch of letters is tossed onto the kitchen table, a coat casually draped over the back of a chair, dishes left to soak in soapy water.
Soon, the situation is out of control and important items such as keys, wallets, documents and whatnot are scattered everywhere, or buried under a mountain of stuff. What can you do?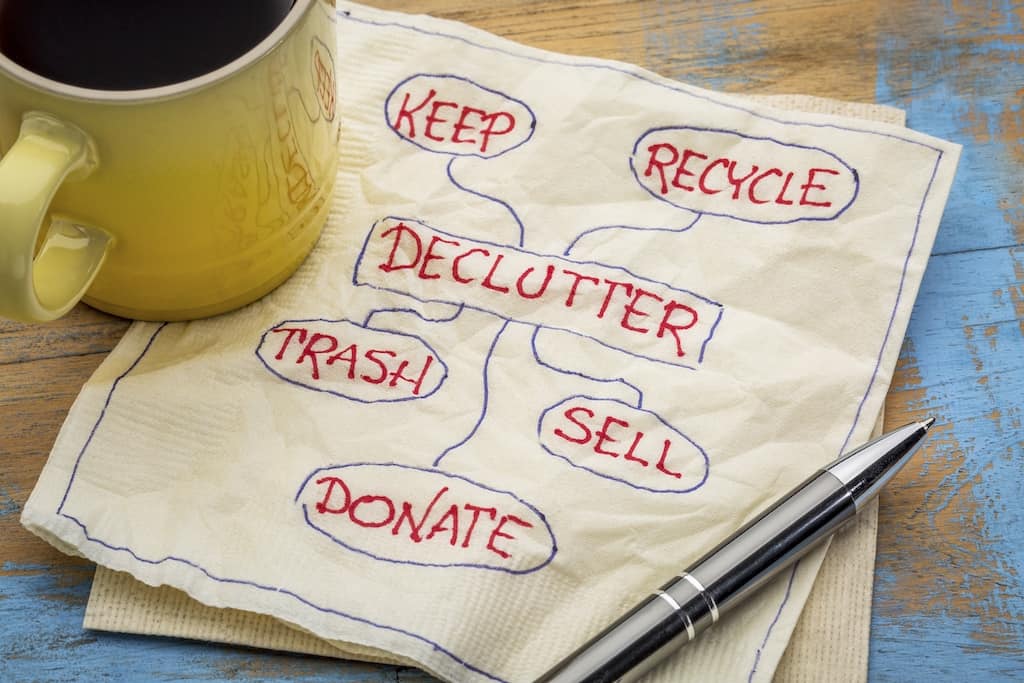 In her audio cassette program "Dare to Live Your Dream," author and motivational speaker Barbara Sher recommends a seemingly harsh step which, although not specifically designed for alleviating clutter, might have that effect.
Inventory your possessions and decide what you do and don't need. Your checkbook you should probably keep that. That old guitar that you've been planning to learn to play for the past three years you can sell or give away.
Think of un-cluttering your home or office space as a money-making opportunity. That aforementioned guitar might fetch fifty dollars on Ebay or Craig's List.
The process of listing, evaluating and labeling for sale numerous pieces of "junk" fosters organizational skills that can help you deal with potential clutter in the future and you will be straightening up while doing so.
How to Declutter
Break down the task of cleaning the garage, that place so crammed with junk that you couldn't fit a bicycle, let alone the car, in it.
Spend twenty minutes a day stacking, packing or discarding whatever. You'll soon see the progress that you're making, as well as the garage floor.
Making a daily list of rooms or places to clean may be useful, too. On Monday, recycle that teetering pile of newspapers in the basement. Tuesday is goodbye to those empty toothpaste tubes on the bathroom sink.
Assistance from friends or family can lessen the stress and the burden of clearing clutter. For a little incentive, have a house cleaning party.
After you and your crew finish cleaning and neatening, buy pepperoni pizza for the gang. Order takeout Chinese. Just make sure to throw away the empty boxes after you've finished eating!
Designate regular places to store things. Start keeping all of the vitamins and supplements on the lazy susan in the cupboard above the sink.
Reserve the nightstand next to your bed for your wallet, keys and eyeglasses. Buy an alphabetized accordion folder
for important papers. The more you practice being methodical, the easier it gets.
Try to get to the root of your problem. Are you just inherently disorganized? A hoarder? Too busy to pick up after yourself?
Whatever your particular issue is, take the steps to resolve it, or at least find out what those steps are. You may need to address some things with a therapist, depending on the severity of your case.
No need to be ashamed; do what you have to do. Above all, be patient with yourself and realize that old habits are hard to break. But they aren't unbreakable.
Moving can be overwhelming when you have too much stuff. Be sure to check out our other clutter free posts in this series. You can find them below.