If you recently purchased an RV, your mind is probably running wild with all of the ideas that you can do when it comes to Decorating Your RV and improve your space. I was you once, and I've learned a few tricks along the way.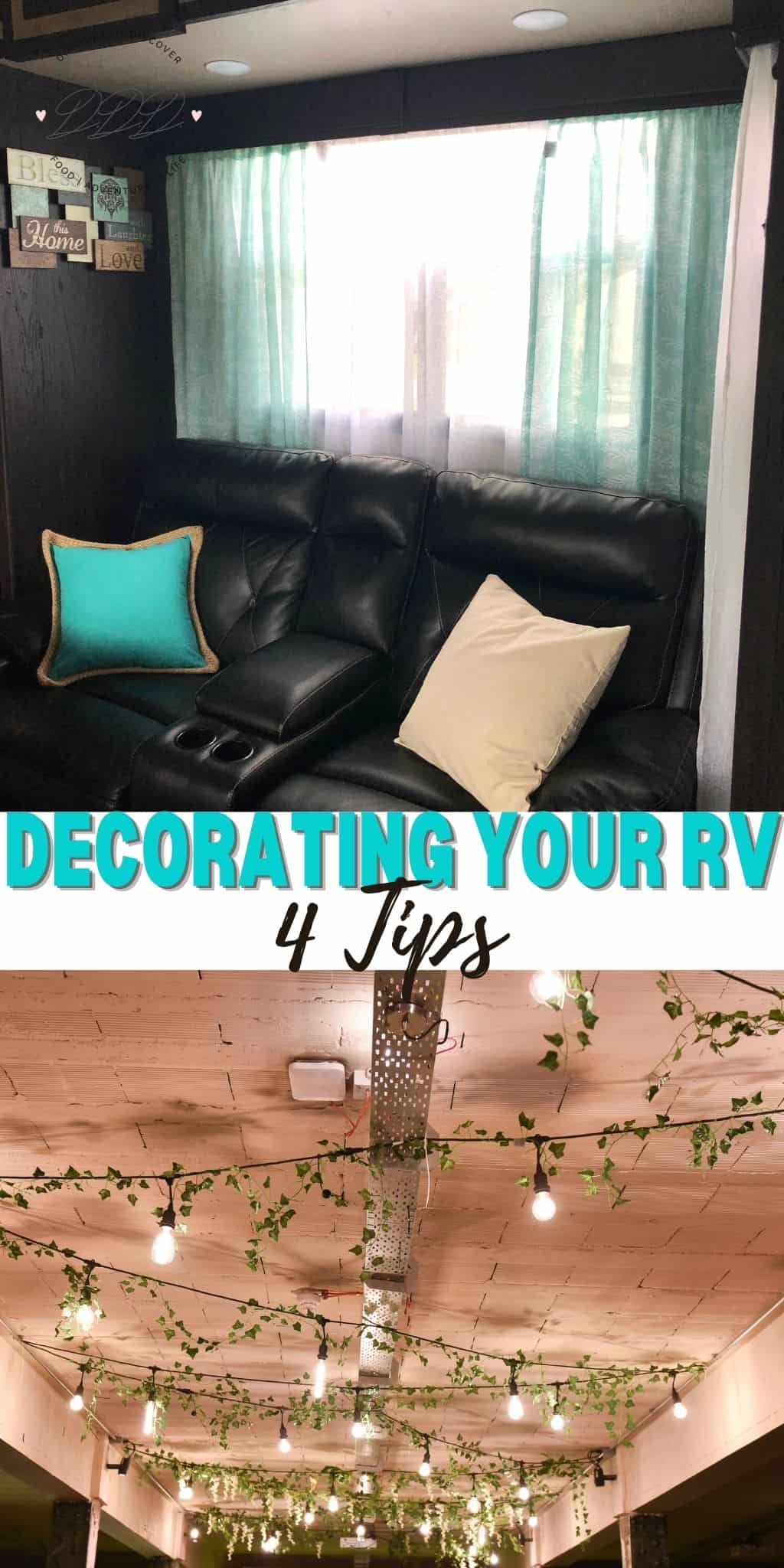 This post may contain affiliate links. See my disclosure policy for more info.
Decorating Your RV: 4 tips
If you recently purchased an RV, your mind is probably running wild with all of the ideas that you can do to improve your space. I was you once, and I've learned a few tricks along the way. Here are 4 tips for decorating your RV to make it a space that you love: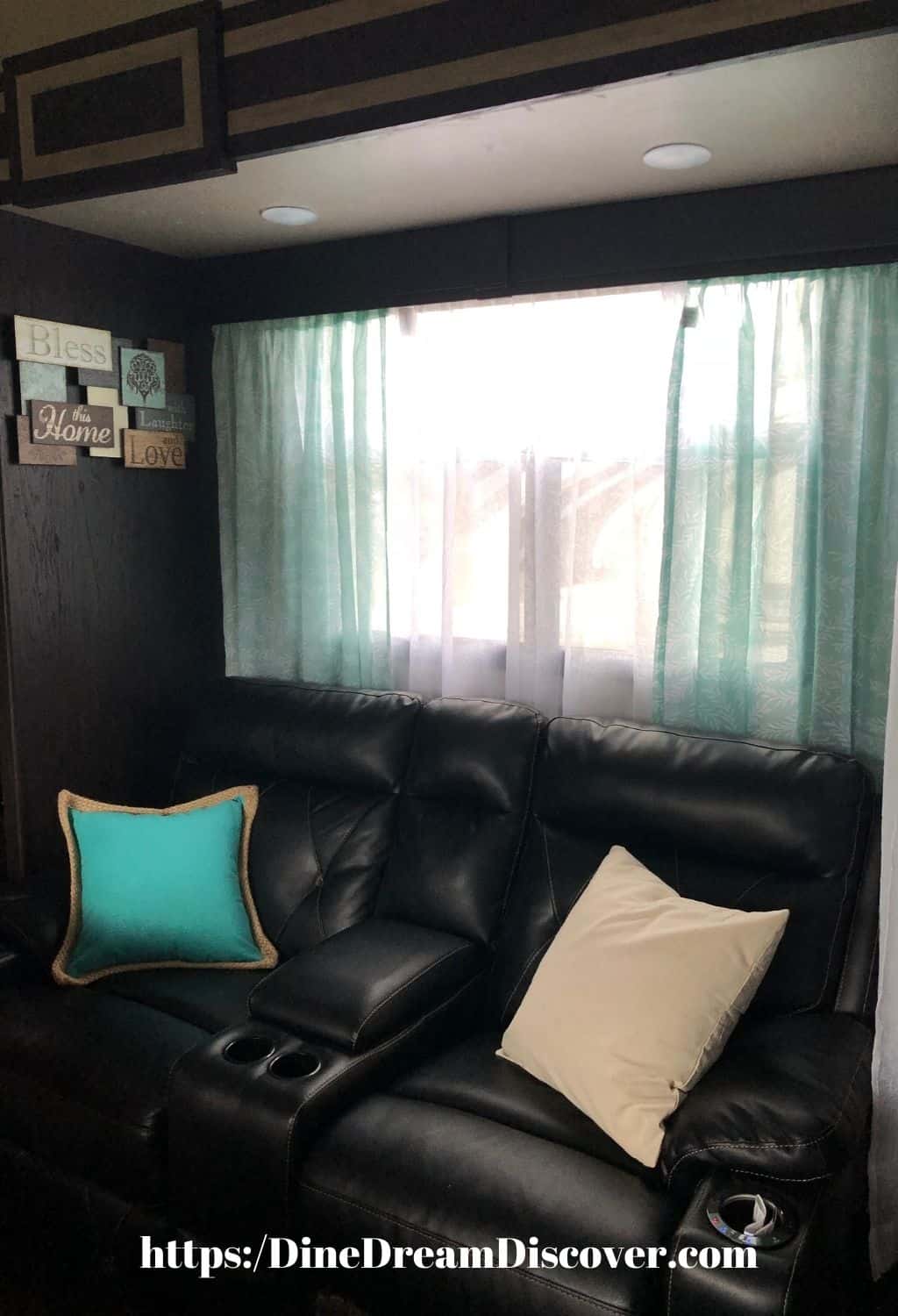 Show off Souvenirs
Collecting souvenirs during your travels is tons of fun. Unfortunately, most souvenirs end up being set aside and forgotten, eventually turning into more clutter you have to sort through on some future date.
Instead of purchasing knick-knacks that will likely sit and gather dust, why not purchase souvenirs that can double as RV decor?
Both stickers and magnets work for this. But we prefer magnets because they can be taken with you if you decide to trade your current RV for another.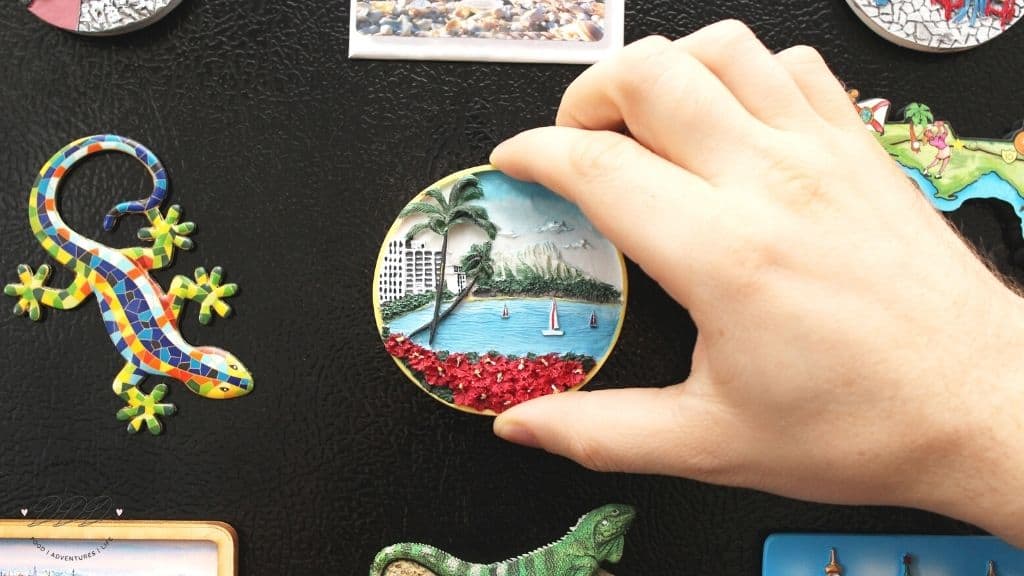 Simply hang a magnetic board on an empty wall and use it to display your magnet treasures. Not only will these add a fun personal touch to your RV, they'll also remind you of all the fun memories you've collected in your home-on-wheels. Easy, peasy!
Add in Lighting
Sure, all RVs come equipped with lights. That is standard. That said, while these are functional and do the trick, most RV lights aren't exactly the prettiest things - or the brightest, in some cases.
Why not shed some decorative light on the situation? There are quite a few decorative light options out there, but some of my favorites include:
1) Firefly or Fairy Lights: These delicate lights are perfect for adding a magical twinkle to a place. Hang them over the head of the bed or across the top of the slide for a pretty bit of light that will help calm you at the end of a busy day.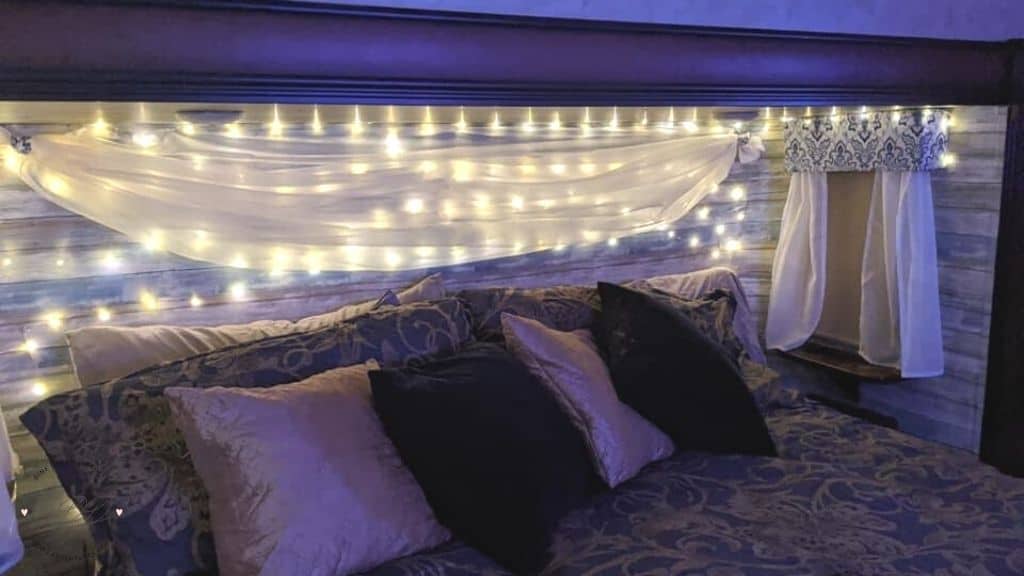 2) Battery Candles: Another wonderful, calming light option is a collection of battery operated candles. These are perfect for giving your home that warm glow a candle would without the danger added by actual fire.
3) Rope Lights: I love rope lights for adding light to the insides of cabinets (this can help with the next paragraph!). Simply string the lights along the back wall of the cabinet. Then turn them on anytime you need to see the back corners of your storage space.
Upgrade the Kitchen or Bathroom
I guess technically this is not a decor option. But I honestly don't think that RVs need a ton of decor. Most people move into RVs to explore the world and downsize. To live a more simple life.
So, why do a lot of people need to feel the need to add every single bell and whistle into their decor inside the RV? One thing that is a bit more practical, however, is updating the kitchen, bathroom, or both!
It is not only beautiful and exciting, but it's also practical because a lot of your time is spent in both of those spaces while in an RV. For the bathroom, you could do an easy "renovation" or update by simply replacing the shower curtain, throwing down a matching rug, and adding in a cute soap dispenser and/or toothbrush holder.
Backsplash Ideas
If you like, you can even add a backsplash behind the sink using peel-and-stick tiles found at any hardware store (this can also be done in the kitchen) or better yet - Faux Brickwork!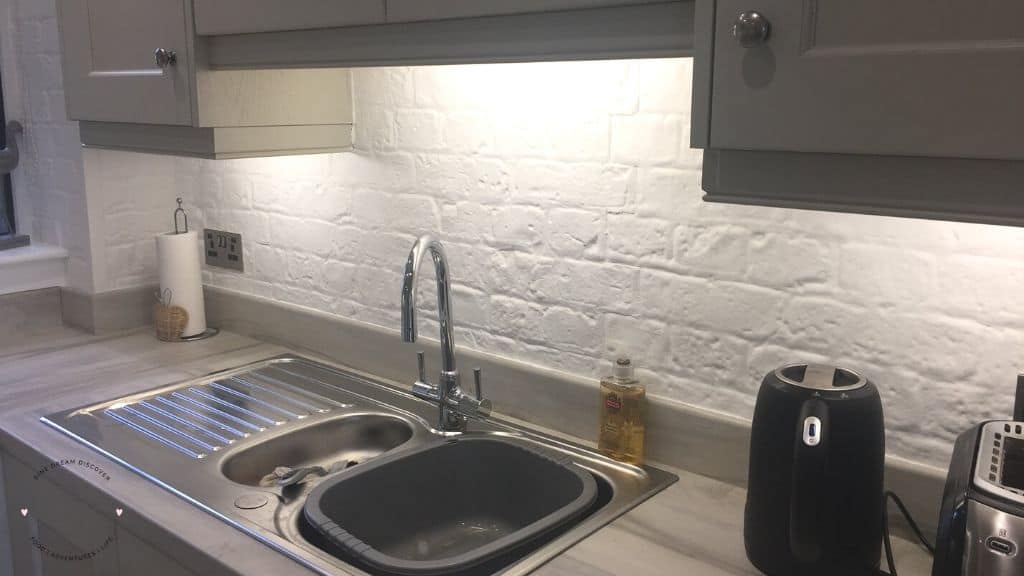 Faux brick wall panels are a great and easy upgrade for both your kitchen and bathroom, or even for a wall in the living space. Faux Brickwork is the leader in the supply of faux brickwork to both the domestic and commercial world (you used to only see faux brickwork in movies, but now you can get it for your own home!).
They supply faux brick panels to many luxury homes, bars, restaurants, and more. Their high quality materials ensure you achieve the look and feel you require without the need for expensive and timely building work. And the versatile and lightweight materials make it both easy and affordable to create the perfect atmosphere both at work or at home.
They have an extensive selection when it comes to look. But also offer a design service where you can figure out exactly what you need and want. Faux Brickwork will make a world of difference. And it doesn't require much of an investment in terms of time, effort, or money.
The same thing goes for the kitchen, too, by the way. Switch out the countertops, add in some backsplash, maybe consider replacing the sink or appliances. Voila! A relatively quick upgrade to your RV that I count as decorating!
Look Outside for Decorating Your RV
Honestly, less is more. Look around you. You are able to go anywhere and see anything. So focus more on the people around you and the views ahead of you!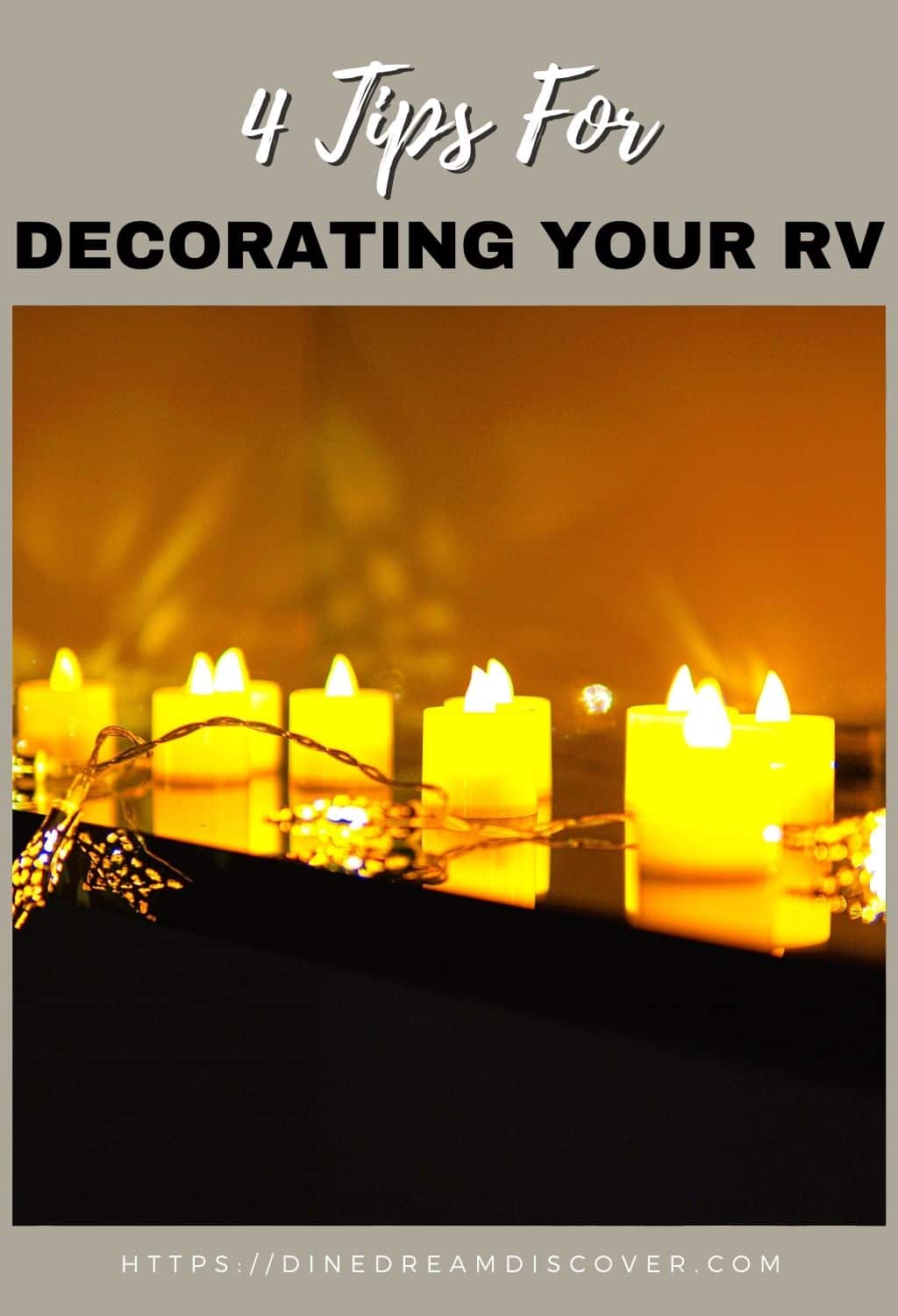 Follow us on Pinterest and PIN IT FOR LATER!