Looking like an old oil drum, the 4Grill Four in one Grill can grill, smoke, slow cook, and be your fire pit and is compact enough to take in your car.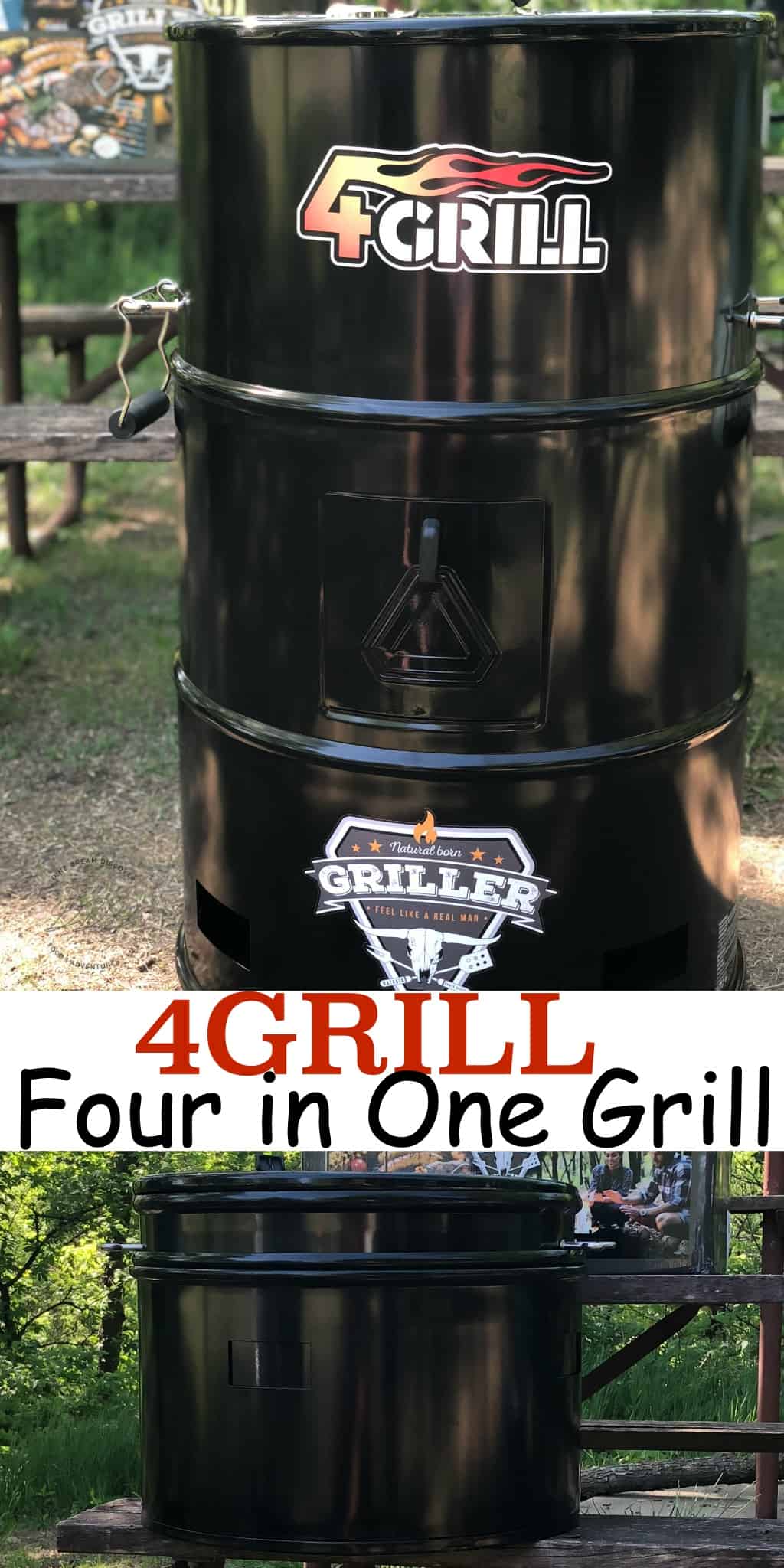 I received the product mentioned below in order to facilitate my review. All opinions are my own and may differ from yours.
4Grill Four in One Grill for all Your Camping Needs
When I was little we would head to the beach and my dad would fire up the charcoal grill and dinner would be ready in no time. So whenever I smell a charcoal grill and campfires, it brings me back to my childhood. The Four in one Grill really is the perfect Father's Day gift.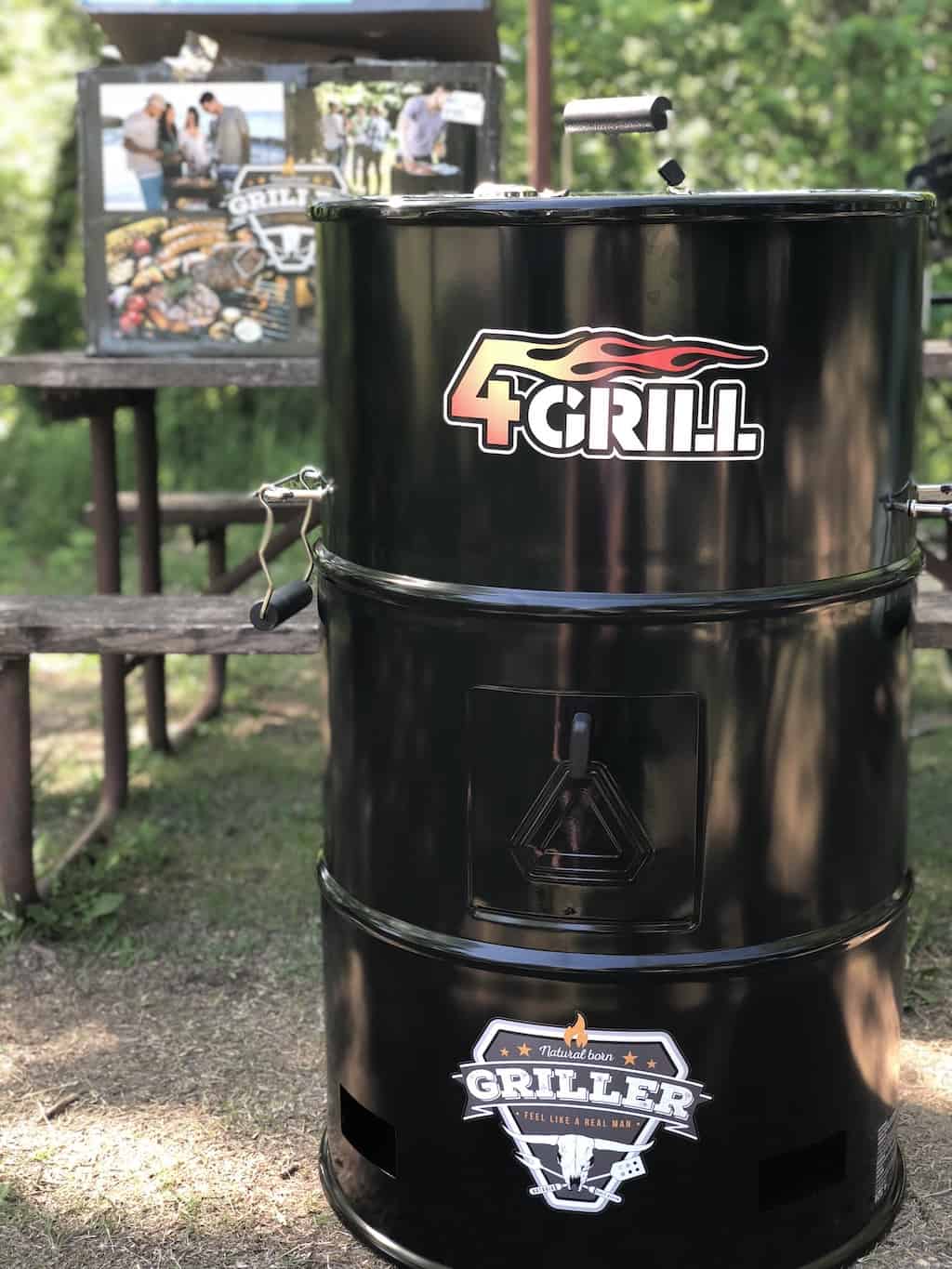 I like it because we have to save space in our rv and I don't need separate appliances to do it all. Looking like an old oil drum, the 4Grill can grill, smoke, slow cook, and be your fire pit.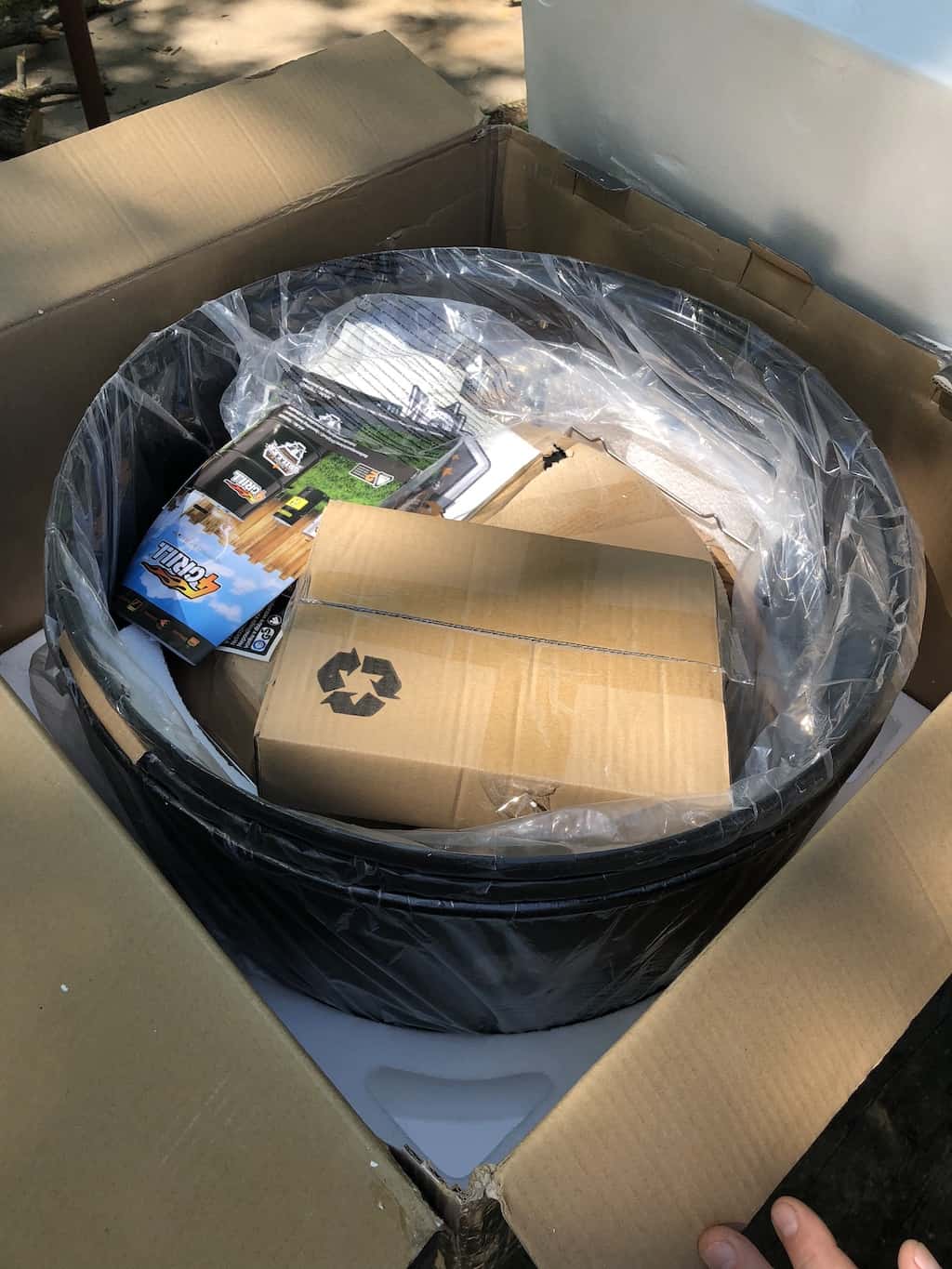 What's great about it is that it combines into one convenient cooker. With Father's Day, Labor Day and the 4th of July quickly approaching, it's time to break out the 4Grill and start BBQ'ing. Add some meat and spices and you are ready for a summer filled with fantastic food.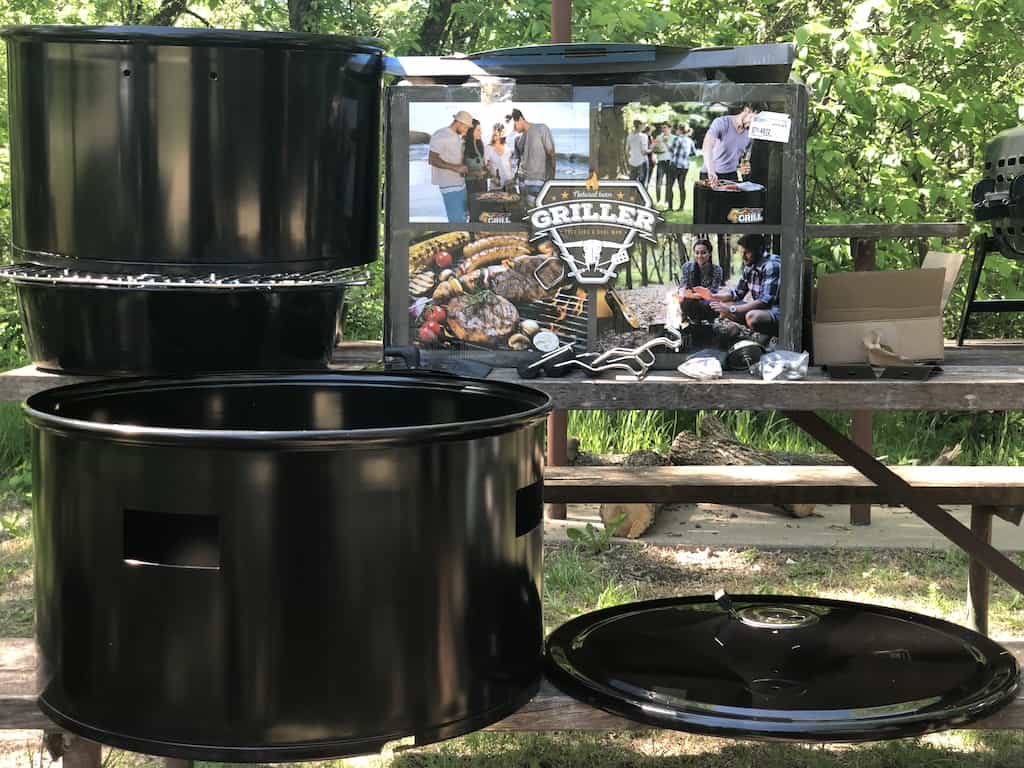 The 4Grill allows you to customize your logo that you want on the outside also. How cool is that! It comes in pieces but is easily put together. The handles allow you to carry it and lift the pans and racks out so you don't get burned. Always use common sense when using hot appliances by wearing heat protecting gloves or mitts.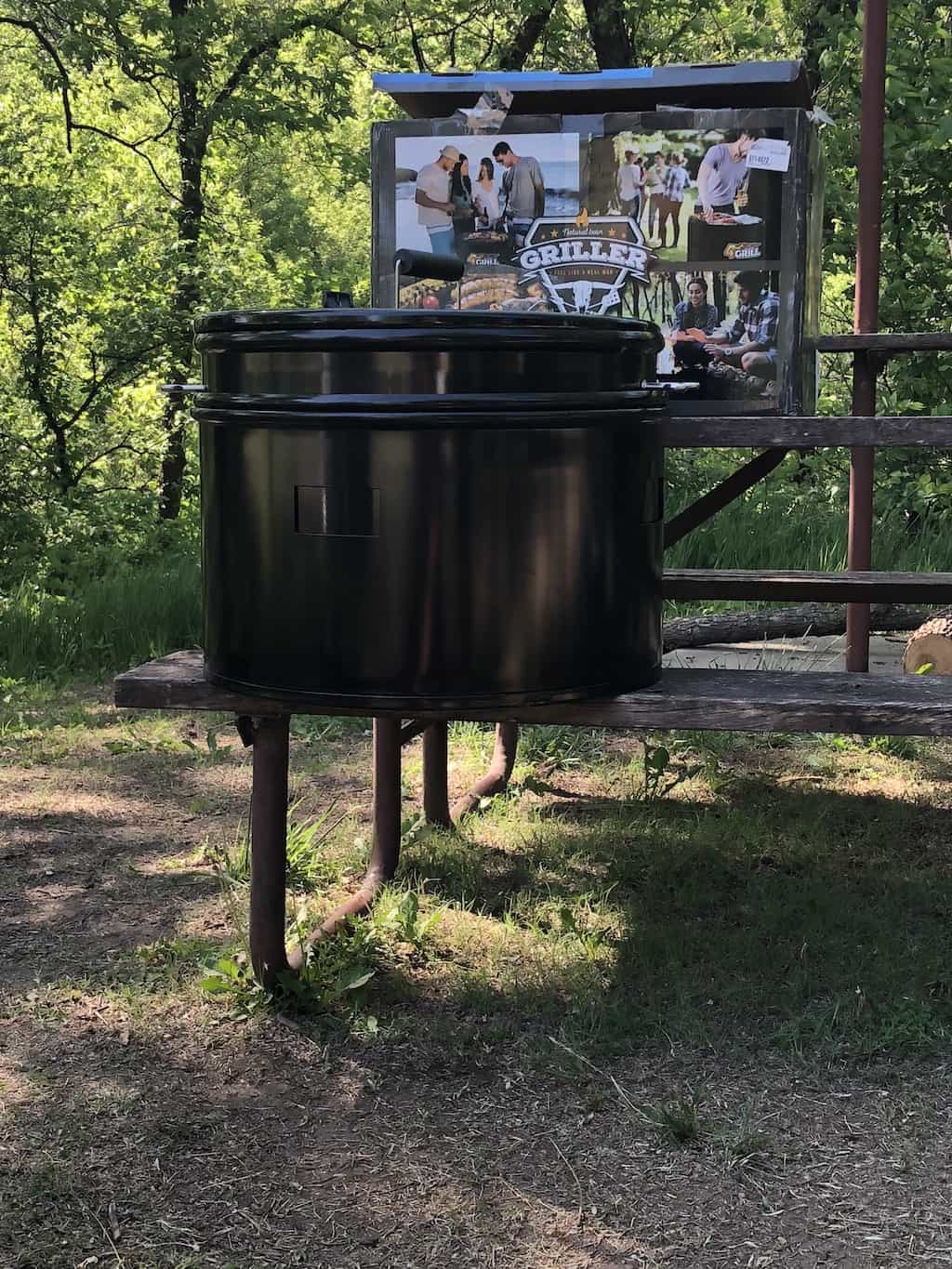 The bottom of the 4Grill Four in One Grill is the fire pit. Then you have the slow cooker, smoker and finally the grill. With three different levels to cook on, it allows you to grill the way you want. It has a built in temperature gauge as well as a vent on the cover.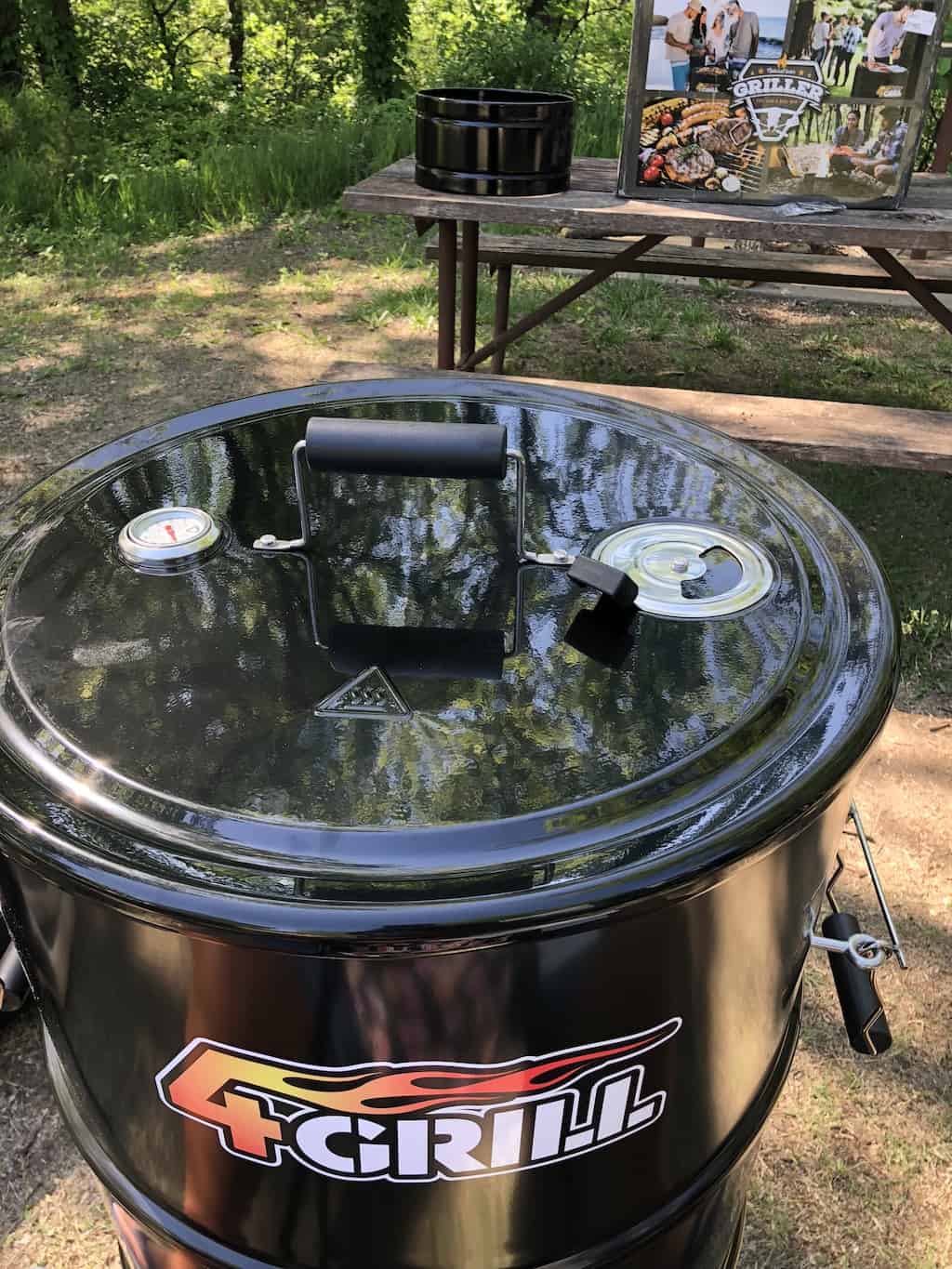 This is how it looks all nested down without taking the handles off. It's compact enough to take with you in your car if you are going to the beach or park. The 4Grill is available on Hammacher Schlemmer. Connect with them on Facebook, Twitter and Pinterest.