Yellowstone National Park is the first national park in the United States and it's one of the most popular. One of its main attractions is Old Faithful, a geyser that erupts every hour or two with a spectacular display.
This post may contain affiliate links. See my disclosure policy for more info.
Ultimate Guide to Visiting Yellowstone National Park
Yellowstone National Park is the first national park in the United States and it's one of the most popular. One of its main attractions is Old Faithful, a geyser that erupts every hour or two with a spectacular display.
It's also home to more than half of America's active volcanoes like Castle Geyser, Giant Geyser, and Grand Prismatic Spring.
The beauty of Yellowstone National Park is not only its wildlife but also the hot springs.
There are several different types of geysers and hydrothermal features in the park.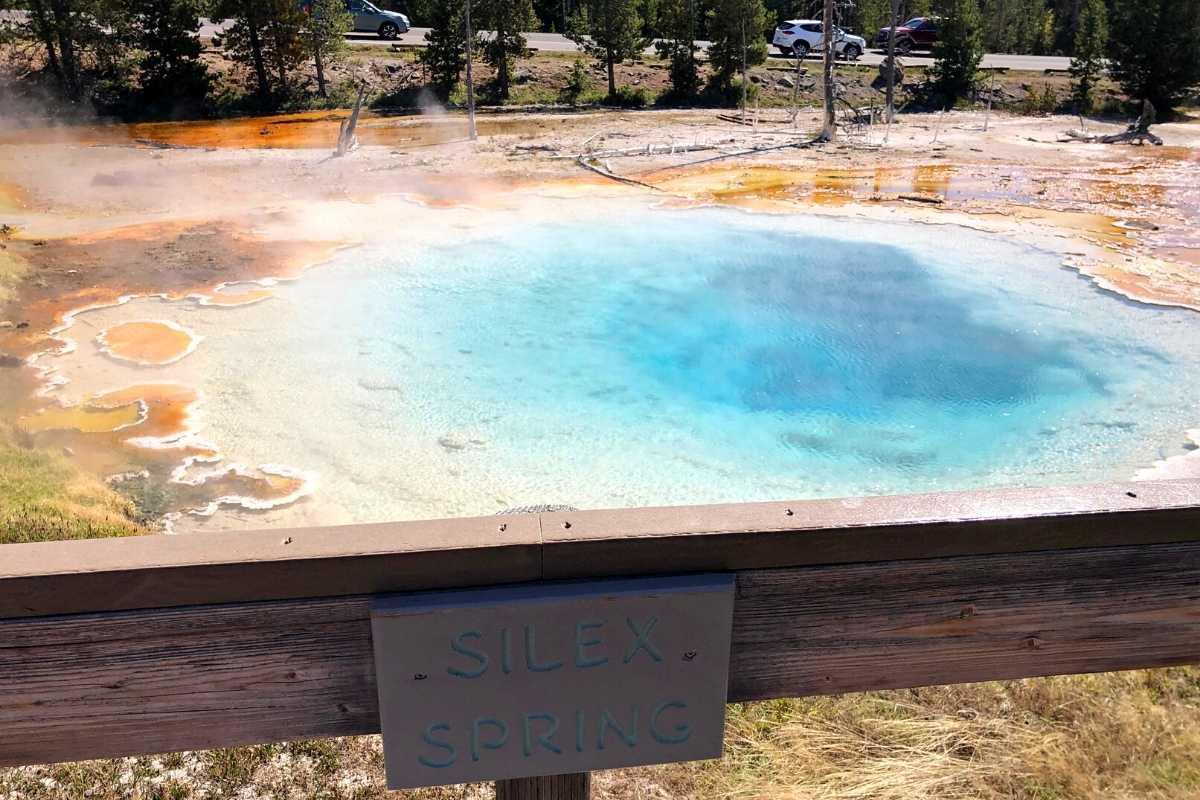 Yellowstone spans three states, including Wyoming, Idaho, and Montana. Summer is the best time to witness the unique geological wonders that make the park so interesting.
You can explore this natural wonderland by foot or bike on one of our many scenic drives or take in the views from atop any number of our mountains including Mt. Washburn at 10,243 feet above sea level!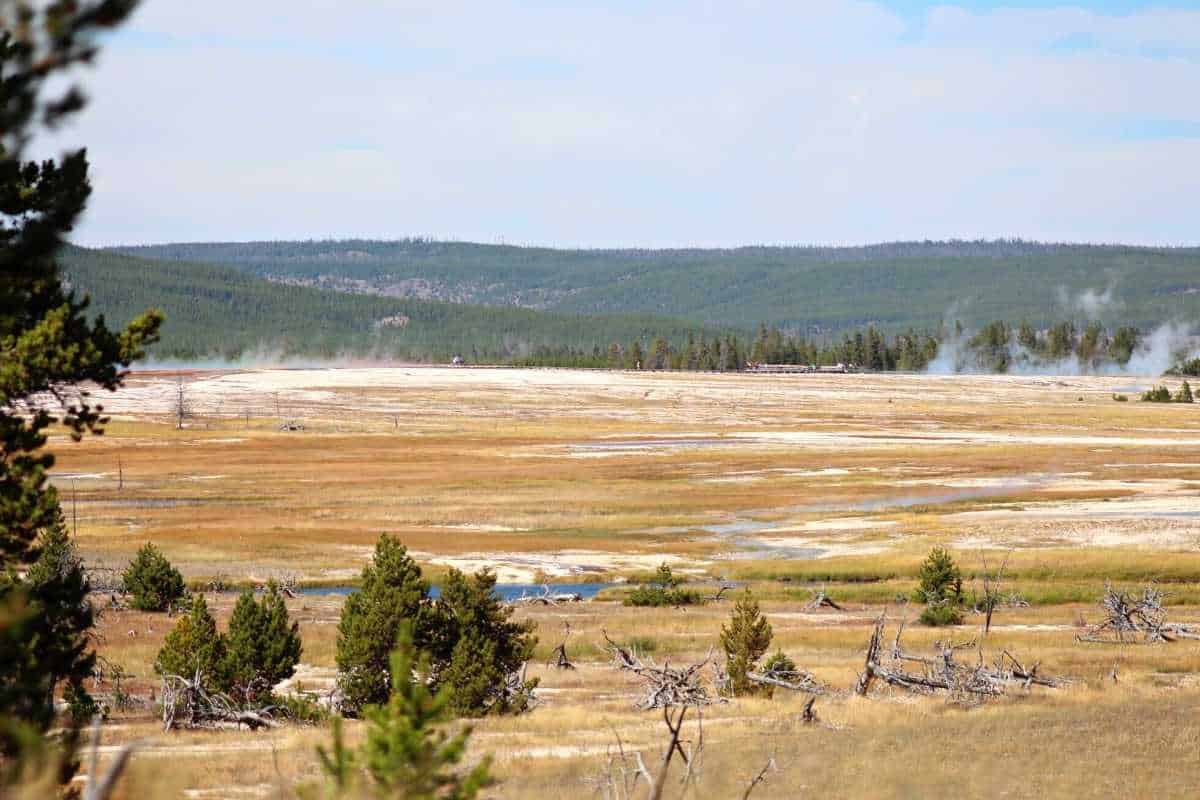 The old West's Aficionados will enjoy the many nearby historical museums and landmarks, and budding naturalists can learn plenty at the visitor and educational centers.
Always check the NPS website for road closures before you visit any of the National Parks. And some are only allowing pre-purchase of tickets also.
What to see in Yellowstone
Yellowstone is a place where you can see geysers, hot springs, and many other natural wonders. It's also home to some of the last untouched wilderness in America.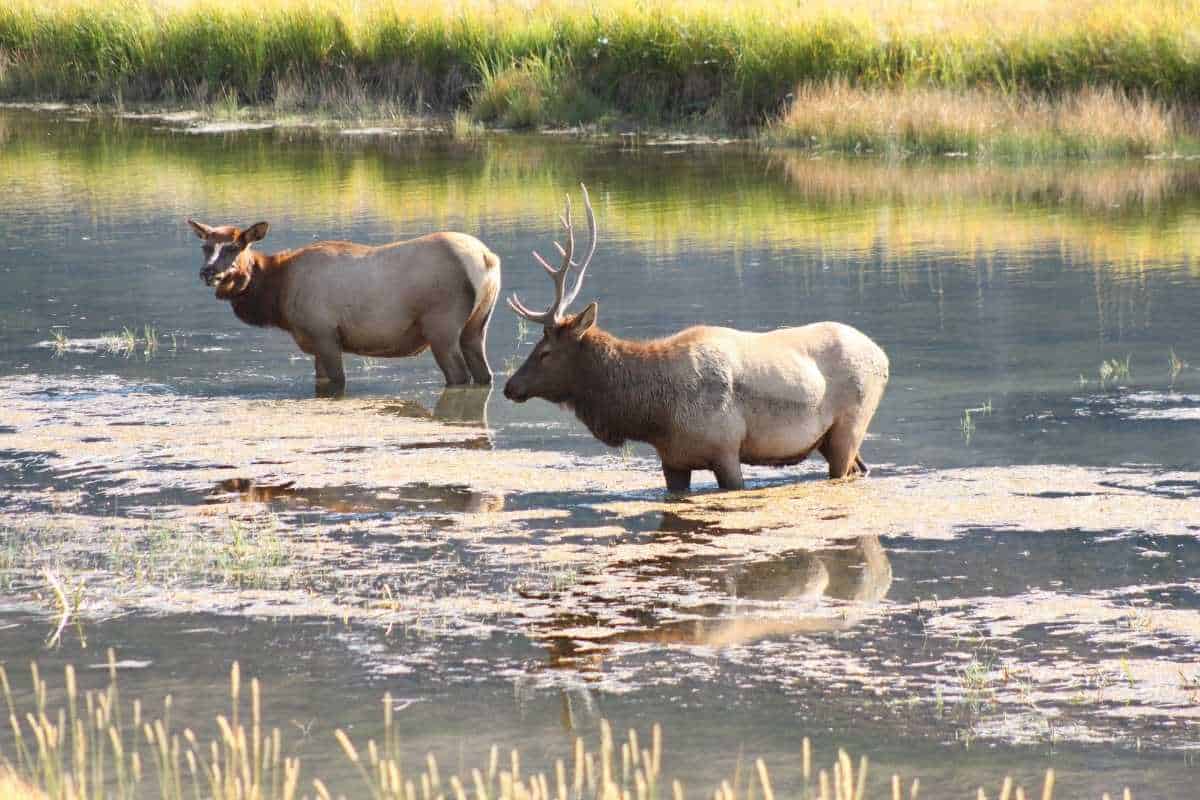 Hike on one of the world-renowned trails like Old Faithful Trail (which ends at Old Faithful with its famous geyser).
Fishing is another popular activity as well as visiting Yellowstone Lake and Grand Prismatic Spring.
You've seen it in pictures, you've heard it on the news, but have you ever been to see Old Faithful at Yellowstone? It's one of America's most famous geysers.
The best time to see this natural phenomenon is between 8:00 am and 10:00 pm.
Read on for more information about what to expect when visiting!
What should I bring with me?
As always, be sure not to forget your camera and a full tank of gas! You never know when you will get caught in a herd of Bison.
To stay warm during the winter months (November - March), pack plenty of layers including gloves and a scarf.
And don't forget that all visitors are required by law to pay an entrance fee or pass before entering Yellowstone National Park.
We were lucky enough to get our passes while they were still free. And we already used them quite a bit on our 6000 miles for my 60th birthday trip.
Is Yellowstone National Park worth Visiting
The Yellowstone National Park is one of the most iconic parks in America. Is it worth visiting?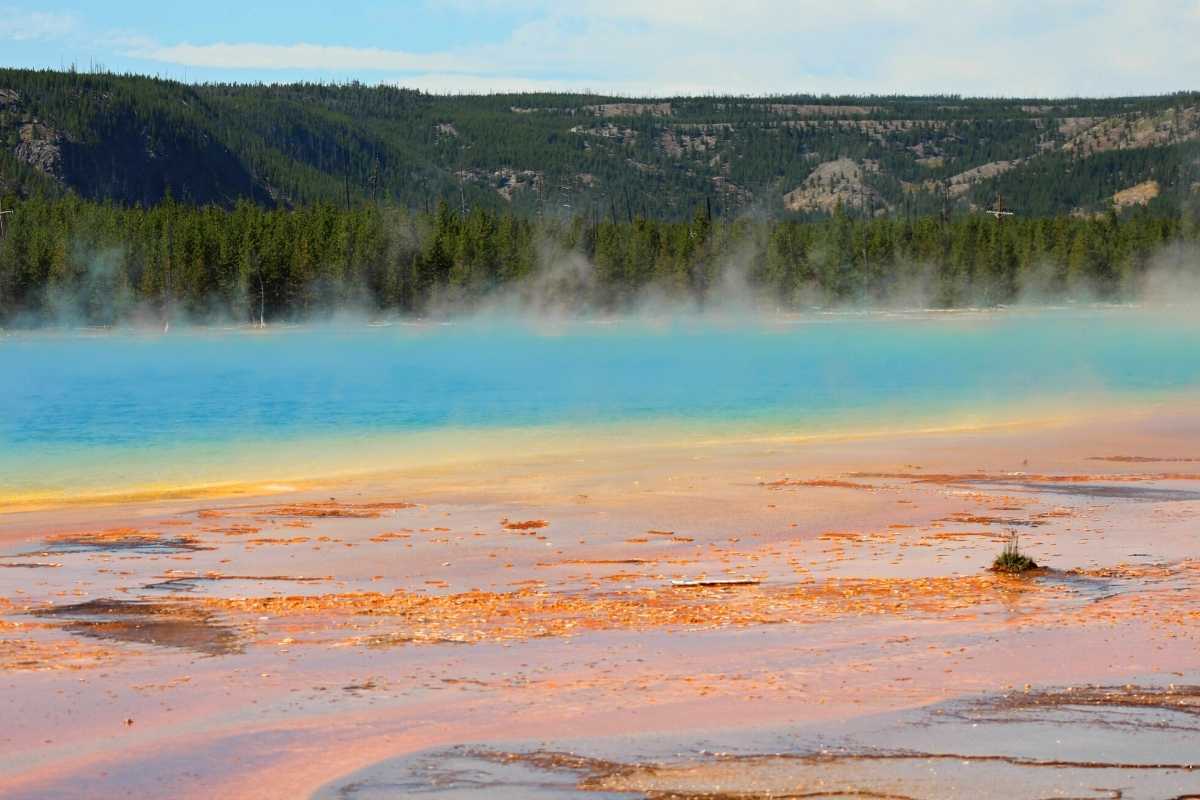 This blog post analyzes the pros and cons of going to Yellowstone National Park so you can make an informed decision about whether or not it's a good idea for you.
Pros: The park has some incredible geothermal features like Old Faithful, which shoots water out every hour on the hour.
There are also plenty of animals to see including elk, bison, wolves, grizzly bears, and more!
Cons: The weather can be unpredictable and there are only certain times during the year that are recommended for tourists to visit due to snow conditions on roads.
What to See at Yellowstone National Park
Yellowstone National Park is an incredible space with a lot to offer. You can visit geothermal areas, rivers, and lakes.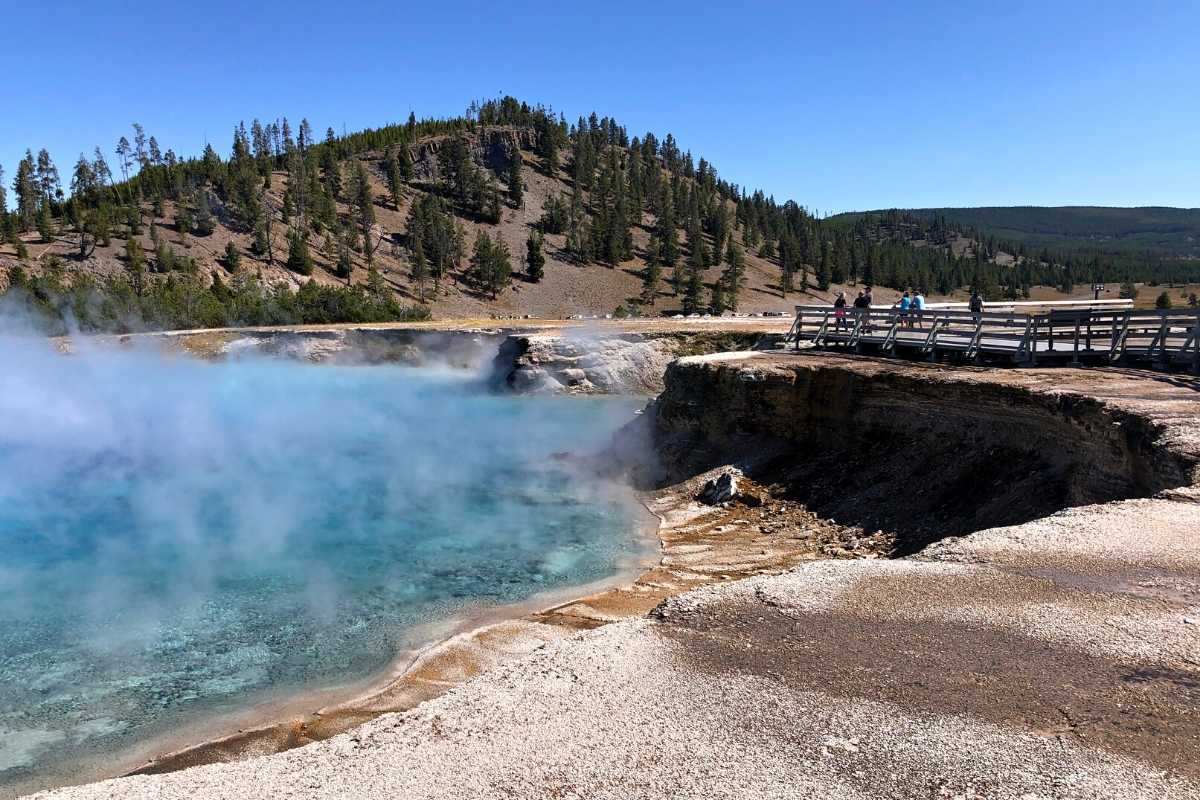 The park also has wildlife such as bison and bears.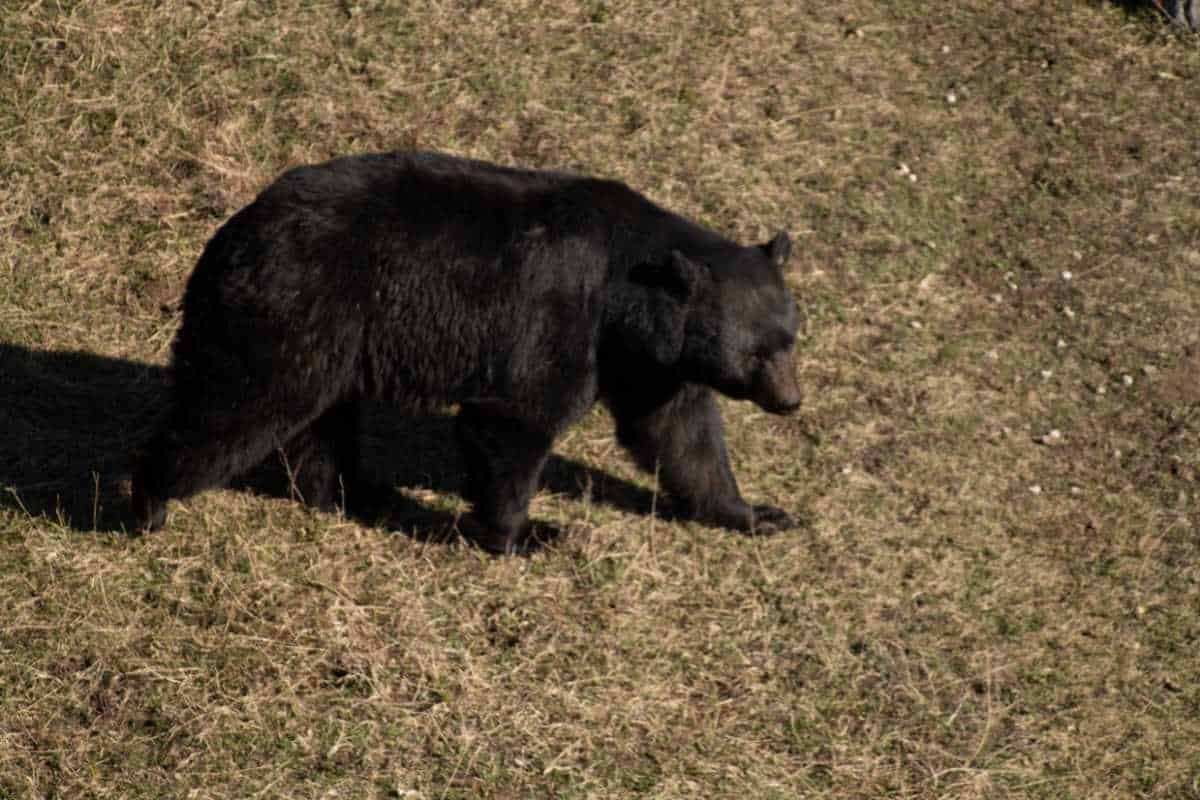 It's a great destination for travelers who want to see something different than the typical tourist spots of New York City or Las Vegas.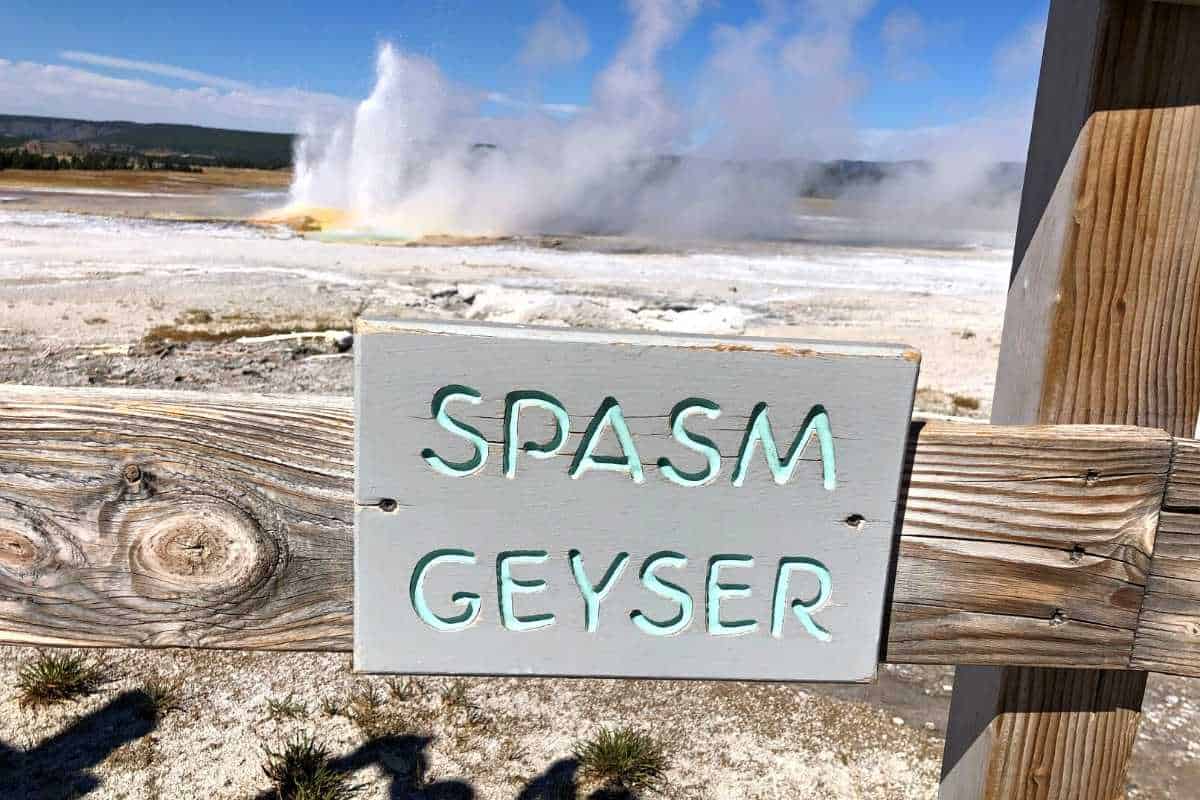 Yellowstone offers beautiful views and immersive experiences in nature that you won't find anywhere else!
The Grand Canyon of Yellowstone
The Grand Canyon of Yellowstone is a breathtaking sight to behold.
It has been described as one of the world's great wonders and was designated a UNESCO World Heritage Site in 1978.
The canyon's depth, 1200 feet below its rim and is nonetheless breathtaking.
Artist Point
There are many ways to enjoy the beauty of Yellowstone National Park. Artist Point is one of those ways, as it offers a spectacular view and photo opportunity.
To get to this viewpoint, park at the south entrance near Madison Junction and take Trail 242 for about 2 miles.
You'll be rewarded with views that stretch from Mt. Washburn on the north side of Yellowstone Lake down to the Grand Canyon of the Yellowstone River in the southwest corner of Wyoming's largest national park.
Uncle Tom's Trail
Uncle Tom's Trail is an easy hike in Yellowstone National Park. The trail starts at the Lower Geyser Basin on the South Rim.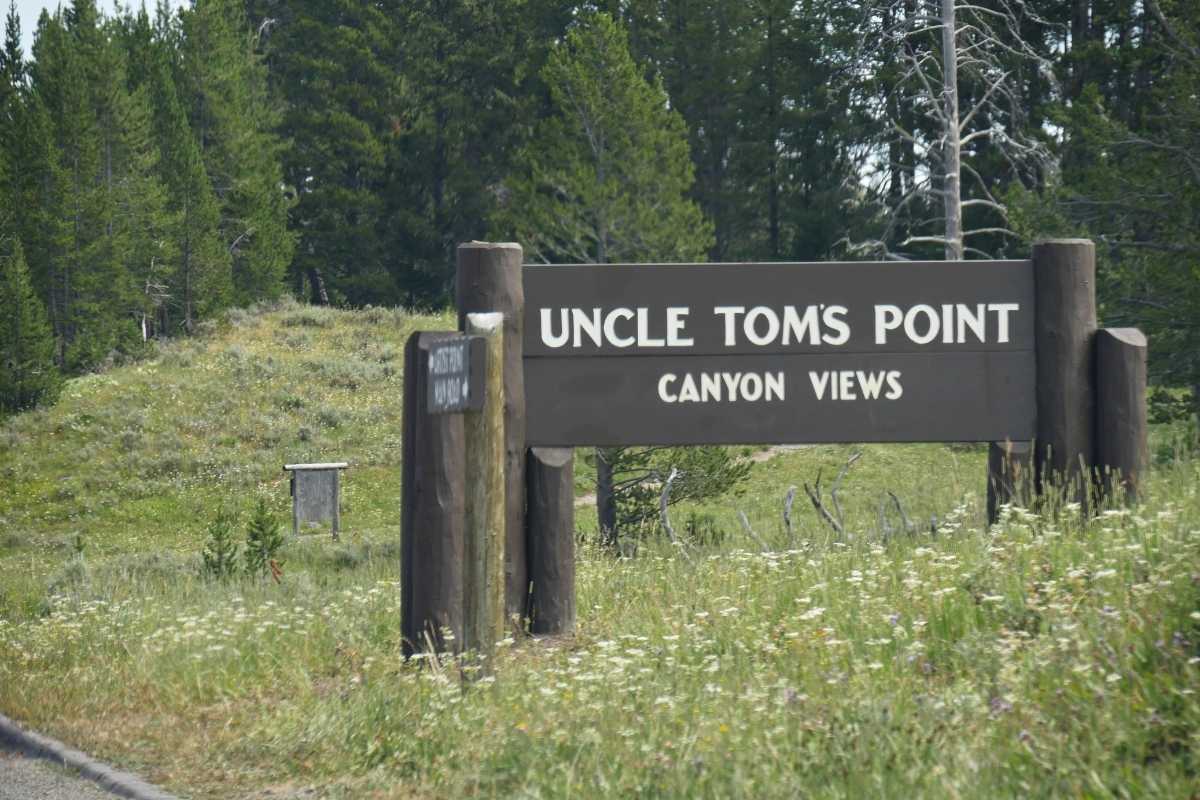 With 328 steel steps down, it covers approximately 500 vertical feet to the lower falls.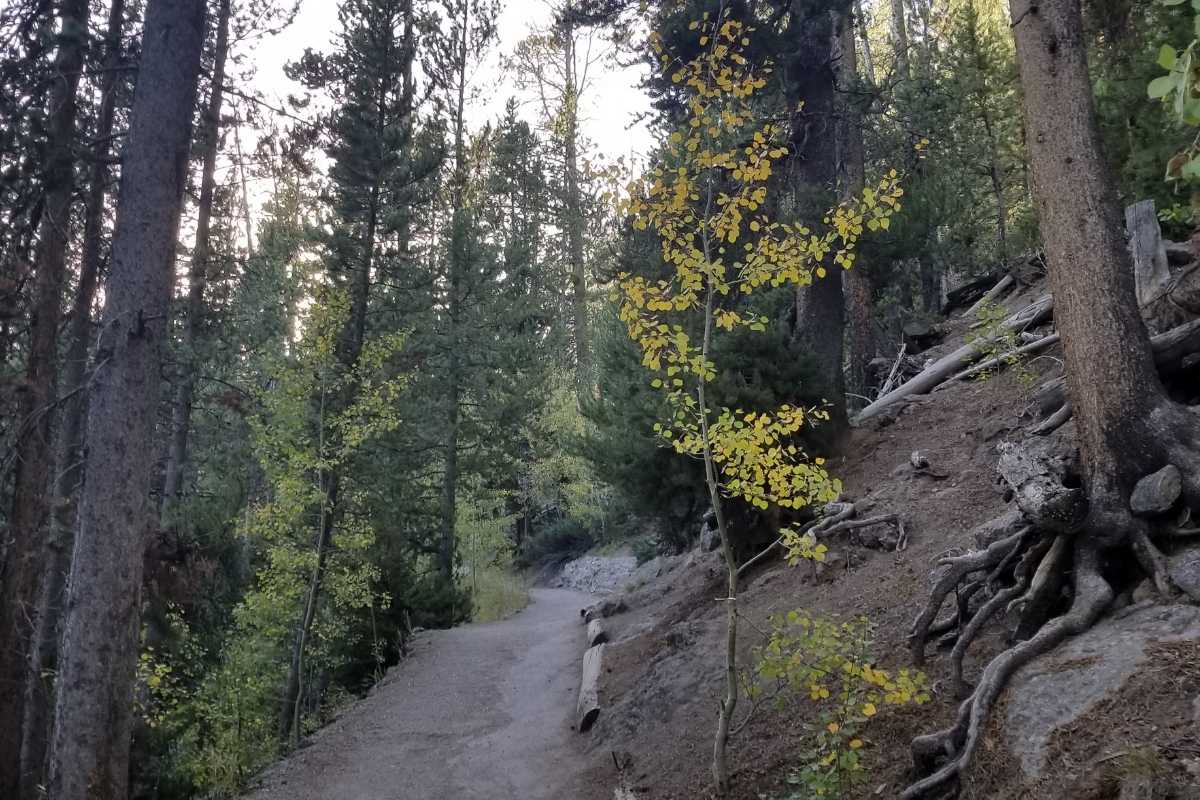 As you take this scenic walk through the forest, you will see a lot of wildlife including elk, bears, deer, and moose.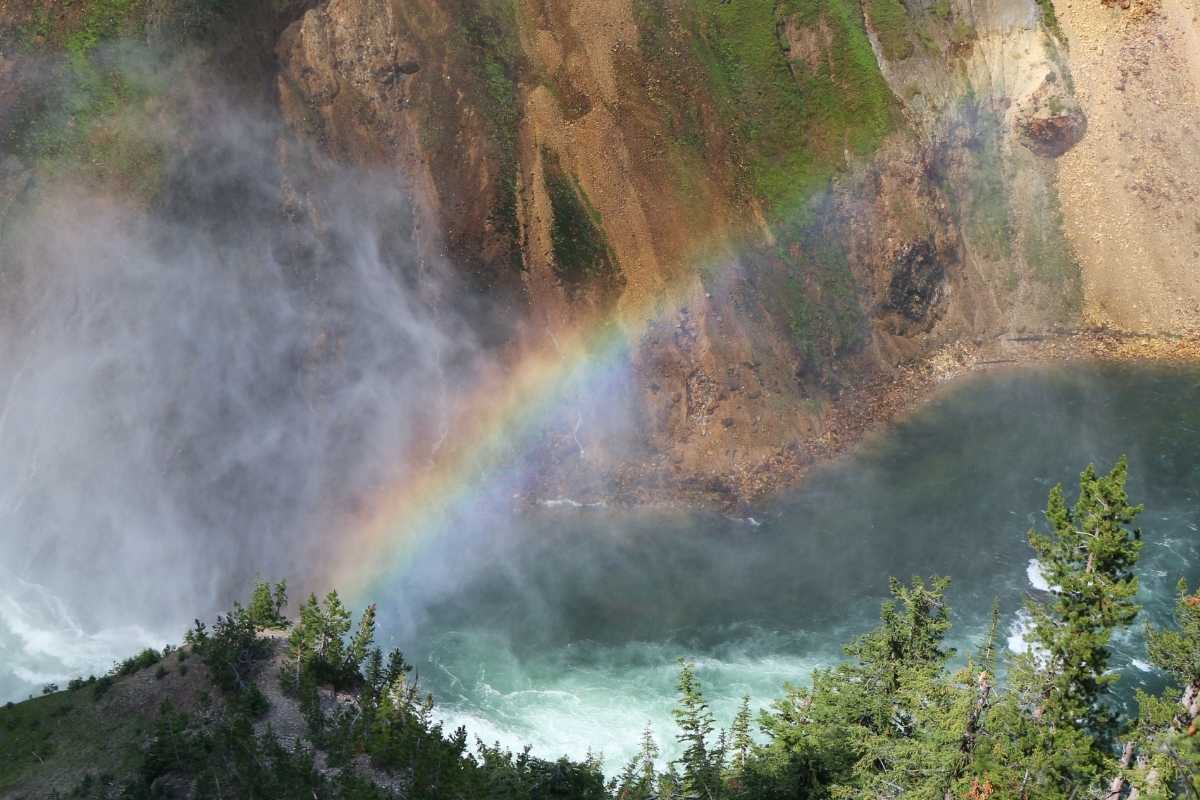 Lookout Point
The hike to get there may be difficult for some people but you'll be rewarded with a breathtaking overlook from a mountain ridge.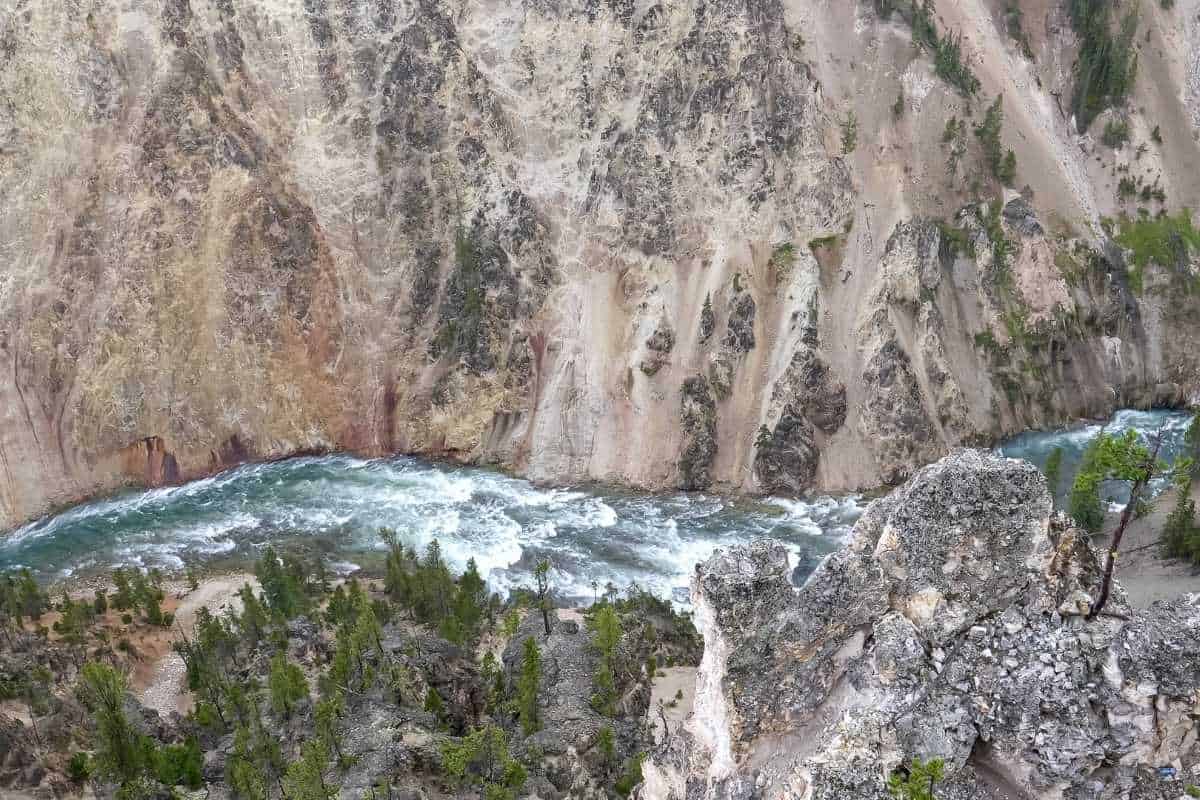 From this vantage point, you can see the vast landscape of Yellowstone while also looking down on Old Faithful Geyser below.
The views from lookout point offer an amazing view of Yellowstone Lake with a backdrop that includes two mountains ranges - The Big Hole Mountains on one side and the Gallatin Range on the other.
Biscuit Basin
Yellowstone National Park is home to some of the most beautiful and scenic areas in the world.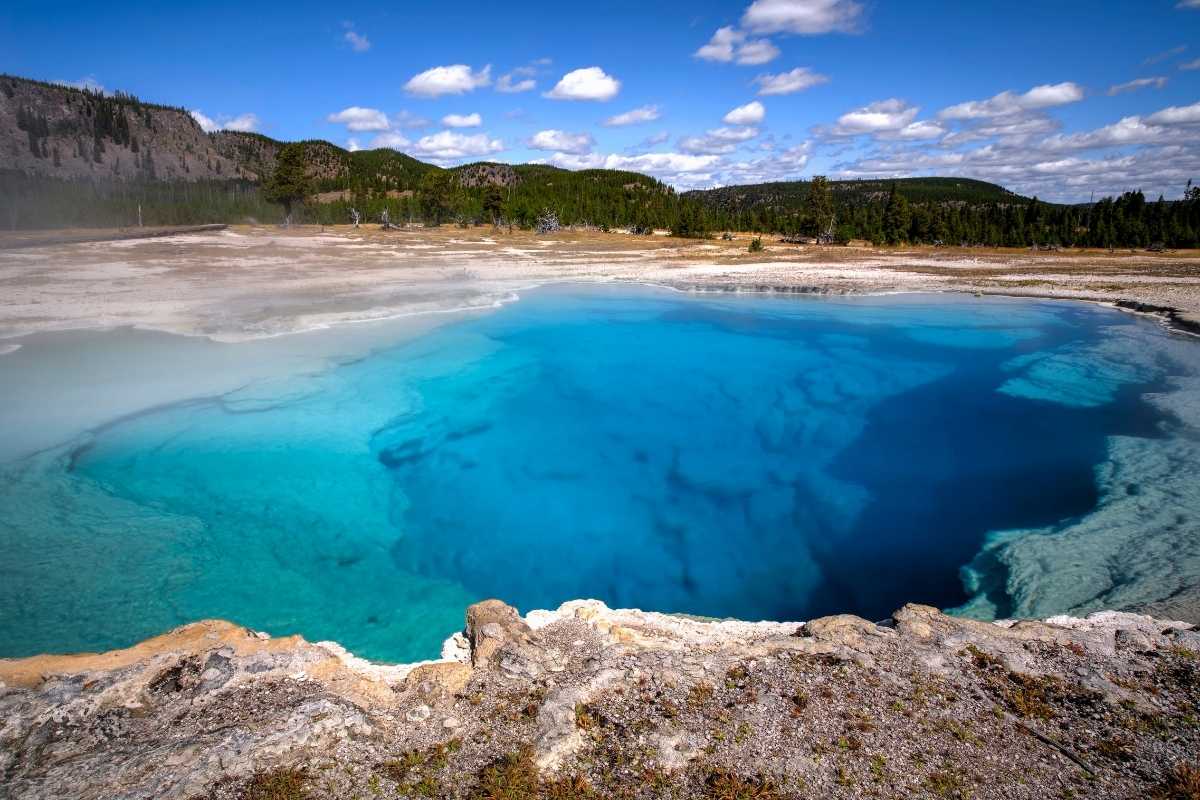 One such area is Biscuit Basin, which contains a series of waterfalls that are formed by melting snow from Yellowstone Lake.
The basin's name comes from its biscuit-shaped geological formations.
Mystic Falls
Another popular area at Yellowstone National Park is Mystic Falls, which features a waterfall that cascades down into an emerald green pool surrounded by lush forest and wildlife.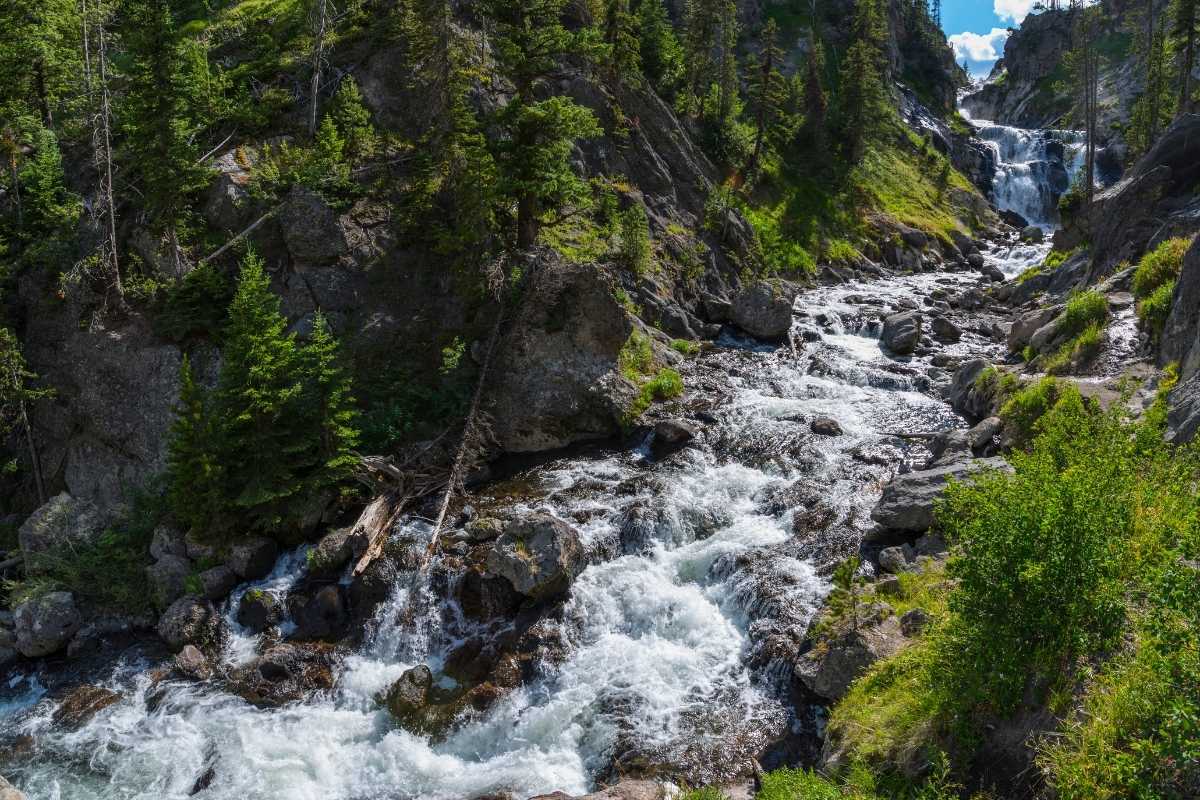 Mammoth Hot Springs
Mammoth Hot Springs is a natural spring located in Yellowstone National Park. In early spring, the water from the springs can reach up to 180 degrees Fahrenheit and they're one of the hottest springs in North America!
The hot water bubbles up from deep within the earth and this creates an incredible opportunity for visitors to experience nature's raw power.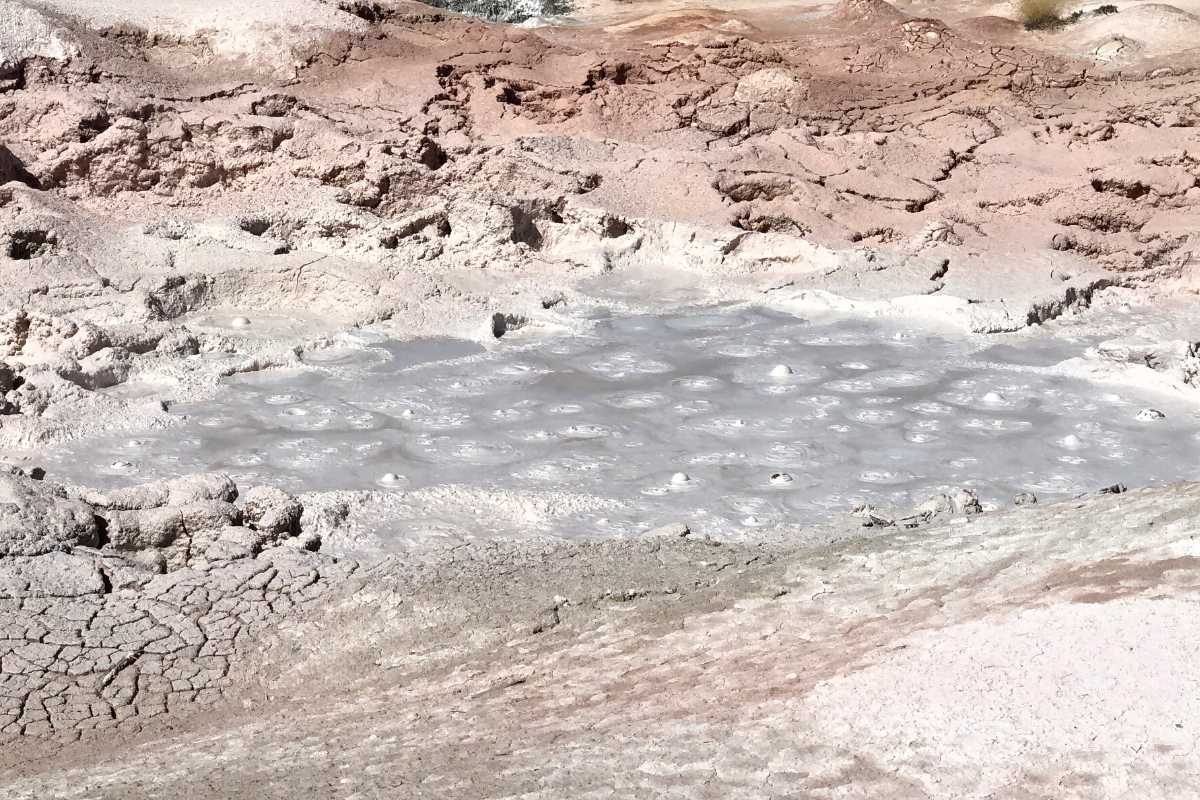 If you're visiting Yellowstone National Park anytime soon, don't miss out on this amazing natural phenomenon!
Boiling River
The Boiling River flows into the Gardner River. Located near Mammoth Springs, it's a hidden gem that many people don't know about.
It is one of two places where you are allowed to swim in Yellowstone National Park. The other location is Firehole River.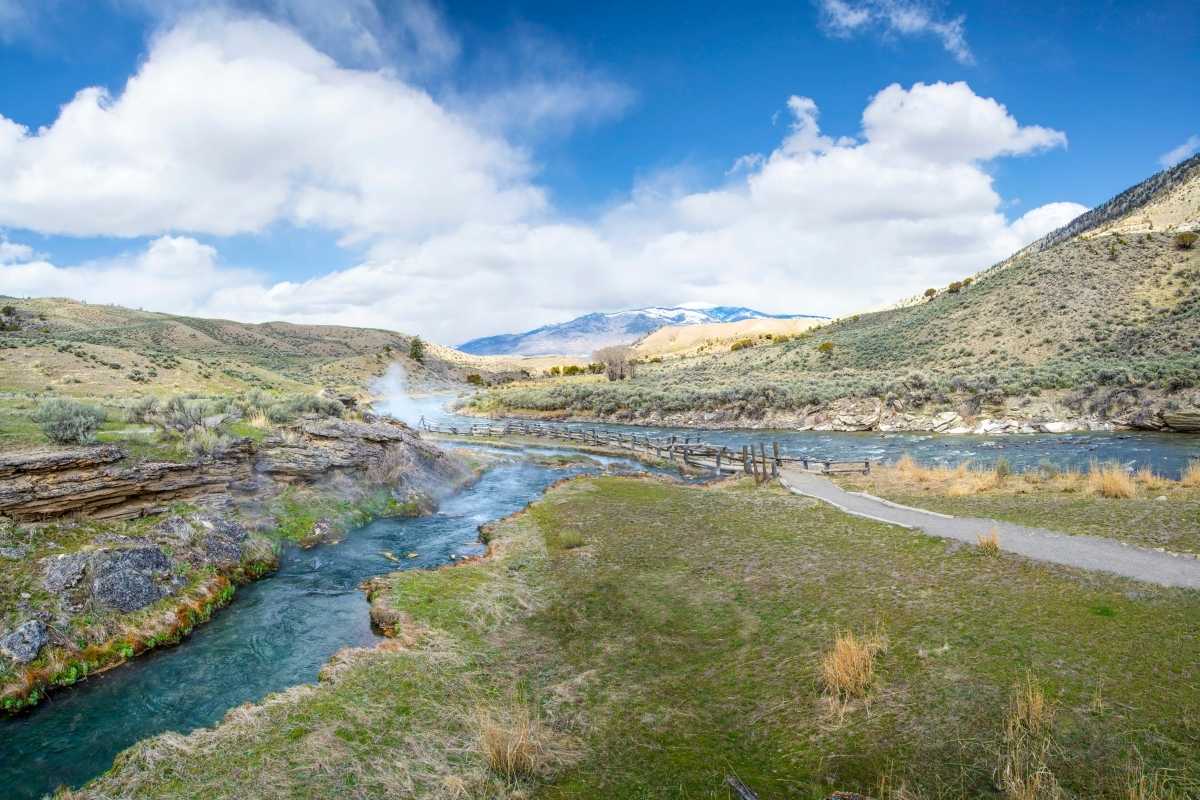 While there is no lifeguard on duty, you have to be careful while there.
The water temperature coming out is 140º, which is very hot. If you think of hot tub temperatures at 104º, this is scalding.
The further away from the source, the cooler the water will be as it mixes with the cold water in the river. 
Once you park, the walk to the river is approximately ½ mile. But most of it is flat.
It's open during daylight hours in the summer and closes by 6 PM in the fall and winter.
It's more of a soaking area than a swimming area.
Yellowstone National Park Lodging
It has nine lodging options for travelers looking to make a trip to this amazing place.
The lodges at Yellowstone National Park have all been built since 1915 and they range from rustic to luxurious.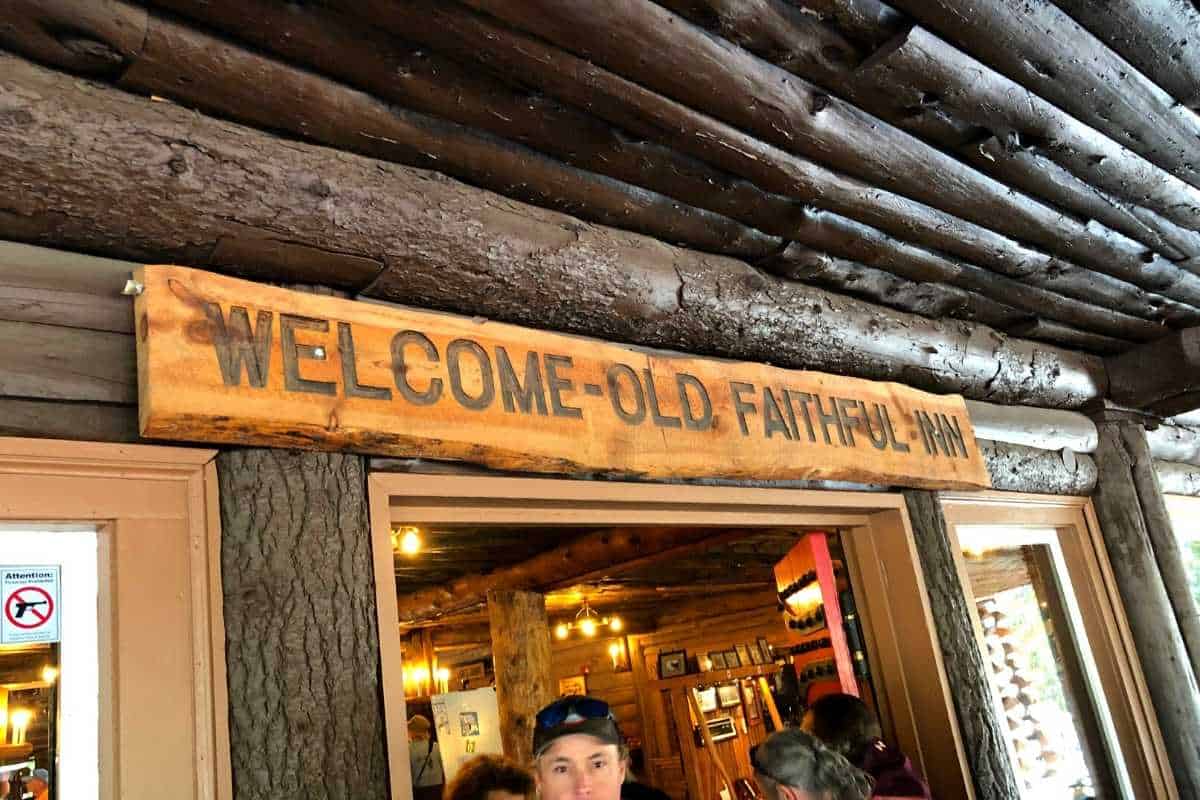 The Old Faithful Inn is one of these hotels and it's located next door to what some people say is its namesake - Old Faithful geyser!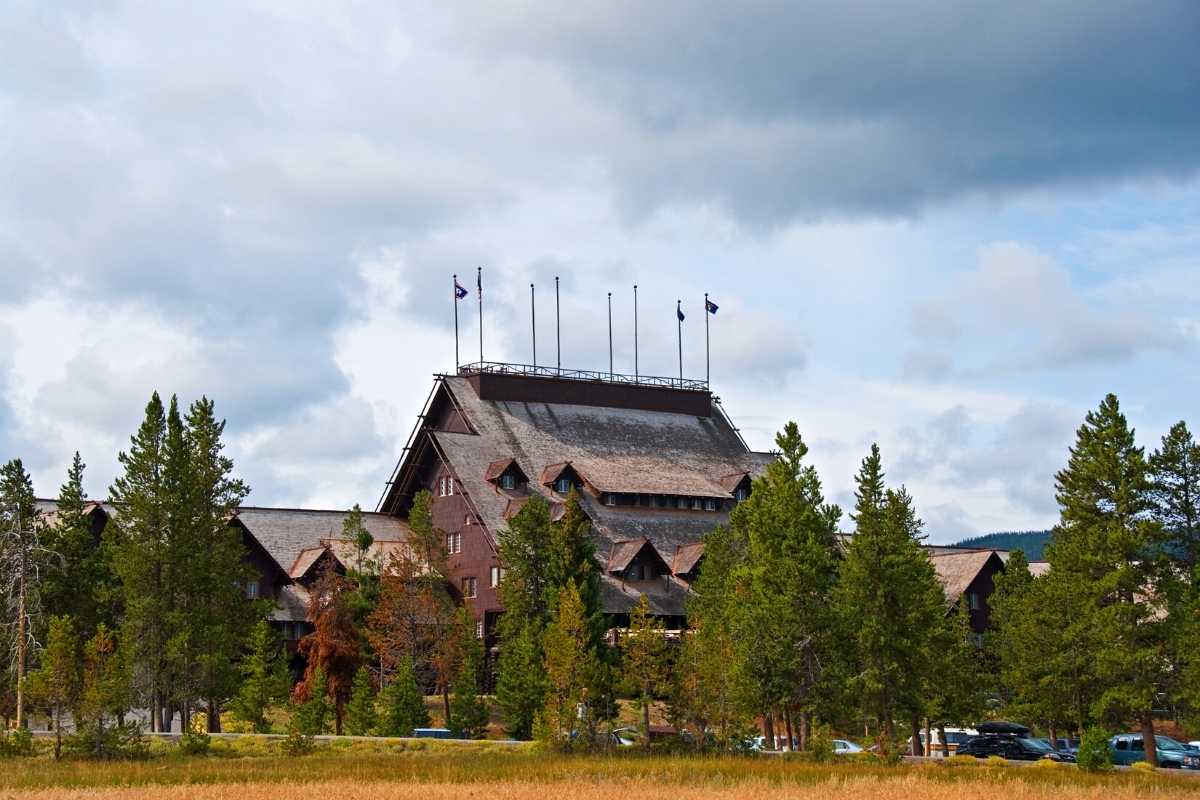 Yellowstone National Park offers visitors hotel accommodations, cabins, tent sites, RV spaces, and even campsites with hookups.
RV parks in Yellowstone National Park
With twelve campgrounds total in Yellowstone and 2000 sites, they take reservations at five of these. Three are closed so be sure to check the Yellowstone website before you go.
Some campgrounds inside the park offer less expensive options than those outside of it.
West Yellowstone
If you're looking for a place to camp outside of the park, look no further than Grizzly RV Park in West Yellowstone, Montana.
With seven different types of RV sites and three different styles of cabins to choose from, there is something for everyone.
Only a short drive to the park, it's located 4 miles from the west entrance.
This is an excellent choice if you want to experience all that Yellowstone has to offer while still having some creature comforts close by!
A few minutes walk down Main Street brings guests right outside Grizzly And Wolf Discovery Center which has IMAX Theatre, Museum, and Historic Center as well as exciting aerial adventures such as a ropes course.
Best Time to Go to Yellowstone National Park
If you are looking to visit Yellowstone National Park, the best time to go is between June and October.
We were there towards the end of September and it was perfect.
The weather was beautiful during the day, however, there were freeze warnings at night so we had to disconnect the RV water hose.
And while there were still quite a few people, we were able to find parking easily and see almost everything we wanted to see.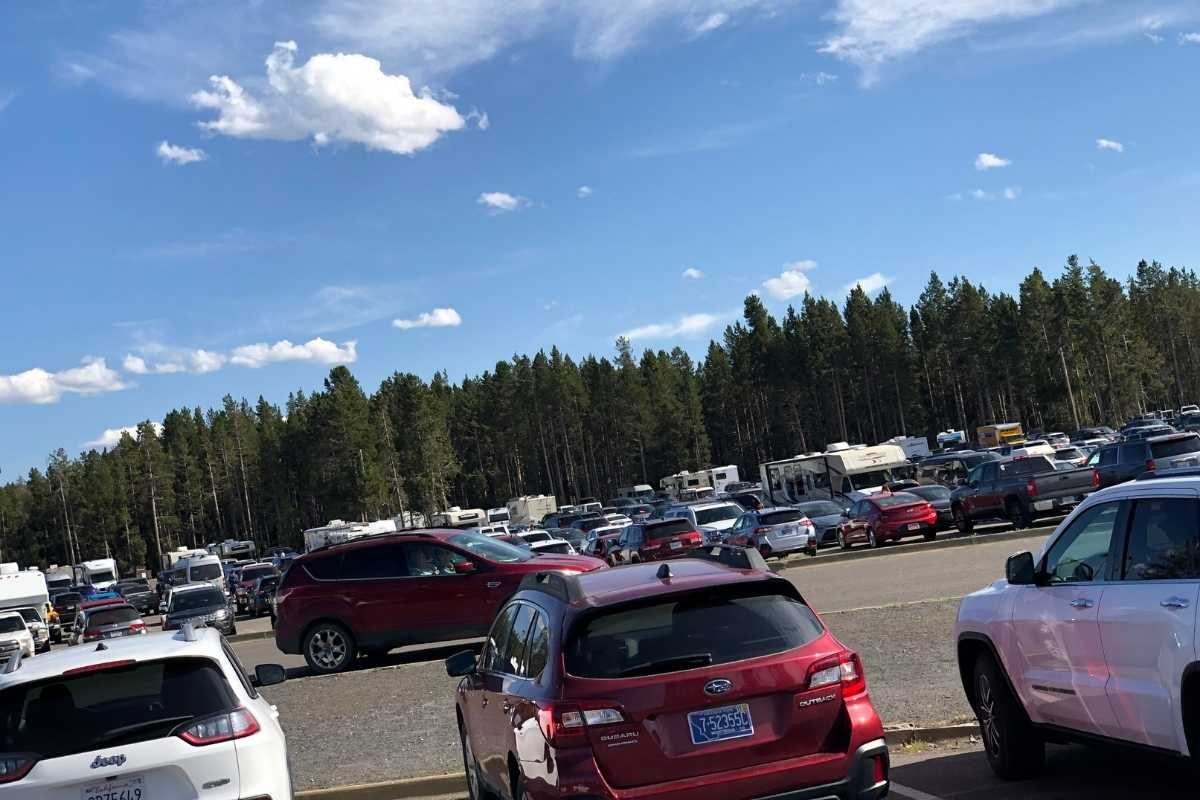 In the winter, most of the roads are closed. You can still visit Old Faithful though.
Is there Cell and Wifi Service at Yellowstone National Park
There is limited or no cell service in most parts of Yellowstone. I actually got a little nervous because I didn't realize this and was hoping we would find our way out without my Apple maps.
It didn't occur to me to try the Jeep navigation though. lol
Download offline maps before you start if you can and also the Yellowstone National Park app.
The hotels do have Wifi service for a fee if you are a registered guest. The Albright Visitor Center in Mammoth Hot Springs offers free Wifi service.
In Conclusion
If you're planning your next vacation to Yellowstone National Park soon, then be sure not to miss out on these incredible sights!
Do you have any tips for visiting Yellowstone National Park?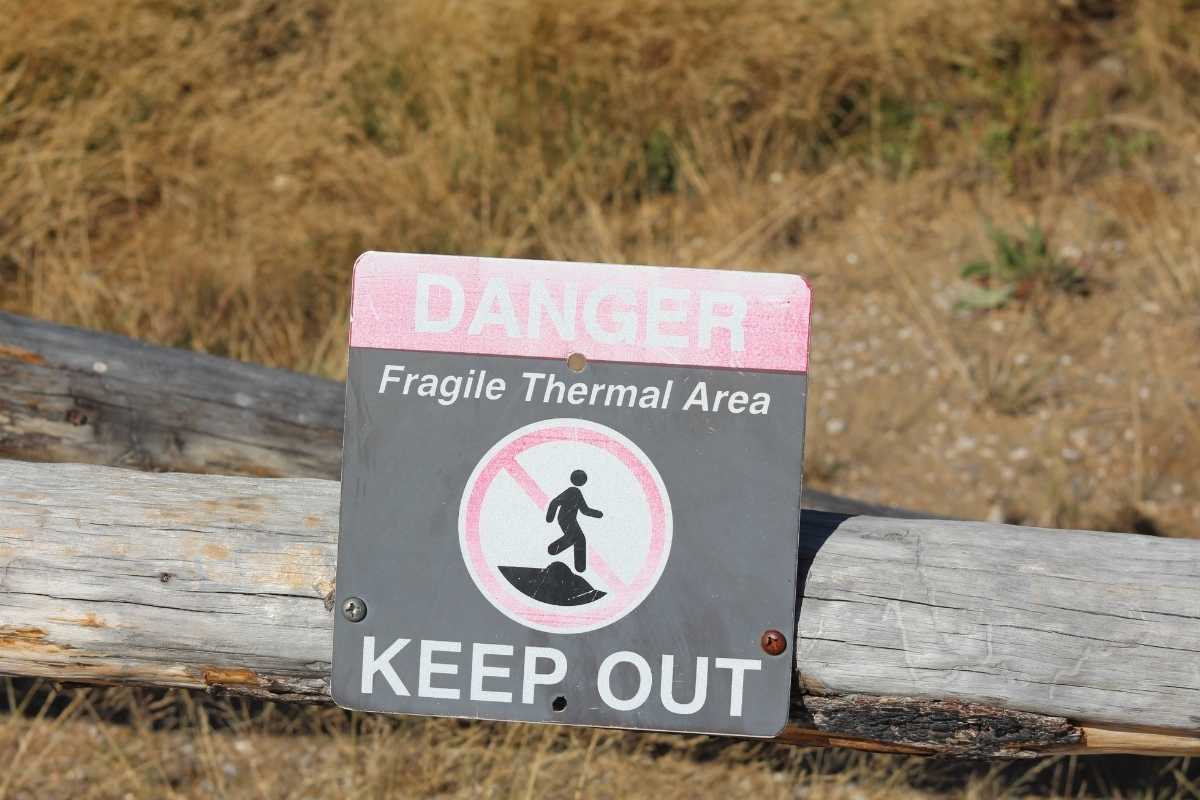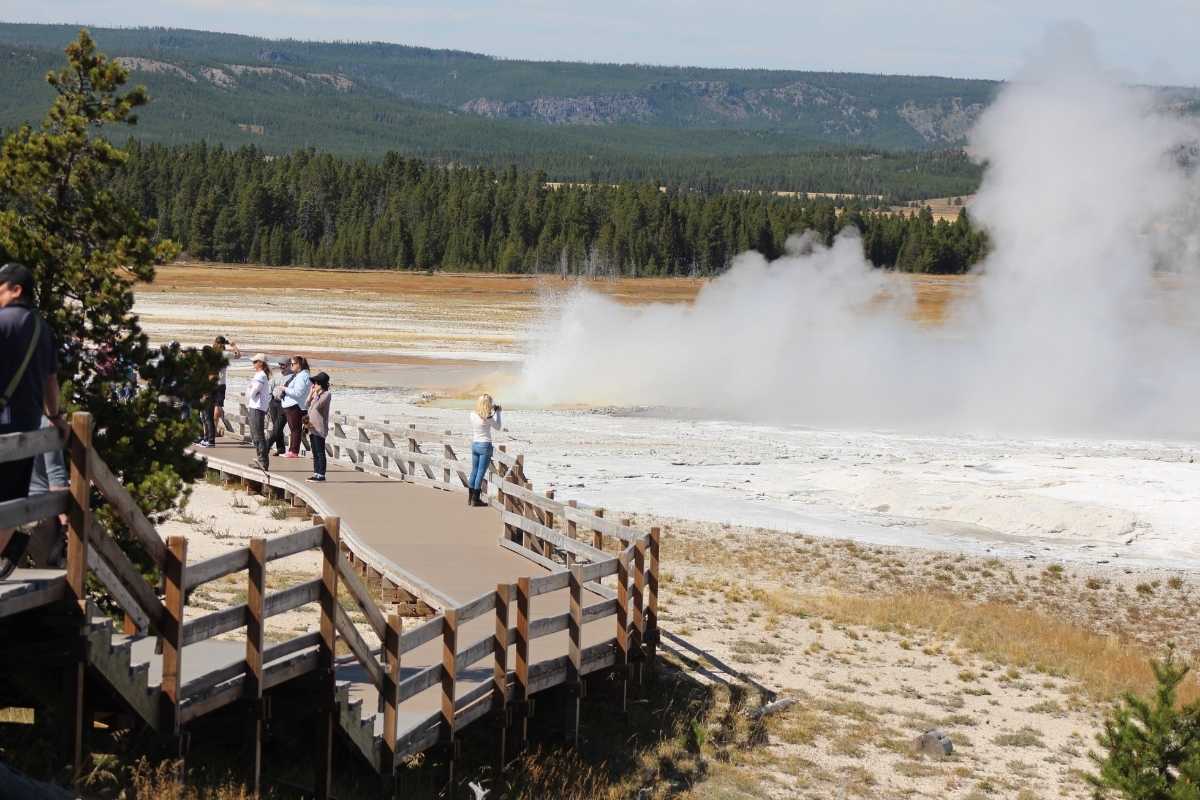 Follow us on Pinterest and PIN IT FOR LATER!