The Grand Canyon is a popular destination for one reason and one reason only and that is the view. Here is a guide on where to stay and where to eat.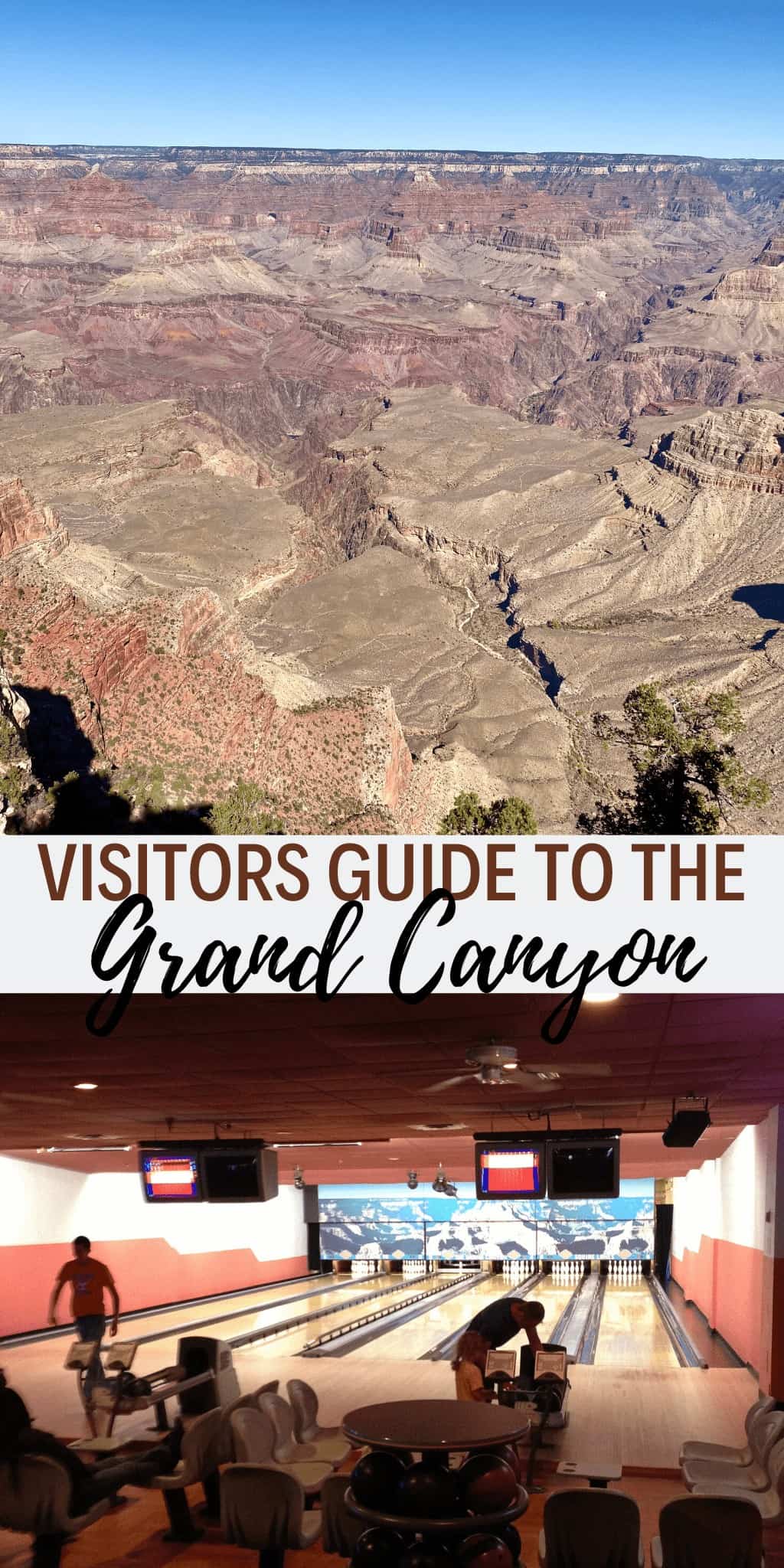 Guide To The Grand Canyon National Park Arizona
Millions of people travel to Grand Canyon National Park every year, and I can attest to the fact that it is not due to the food, the entertainment, nor the accommodations. It is a popular destination for one reason and one reason only and that is the view. The Grand Canyon National Park is truly one of the Seven Wonders of the World. The view is breathtaking and amazing.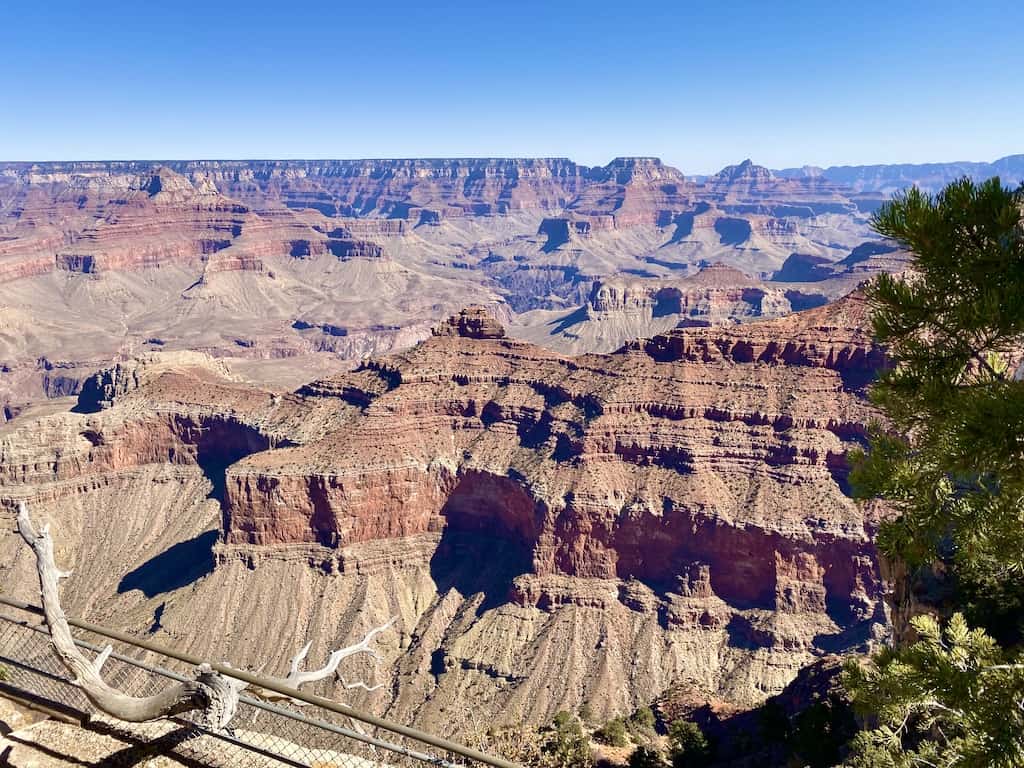 There is absolutely nothing that can compare to it, and you really cannot experience it through photography in any way. If you have never visited the Canyon, you really must come see it for yourself. It need not be expensive; there are many ways to make it affordable.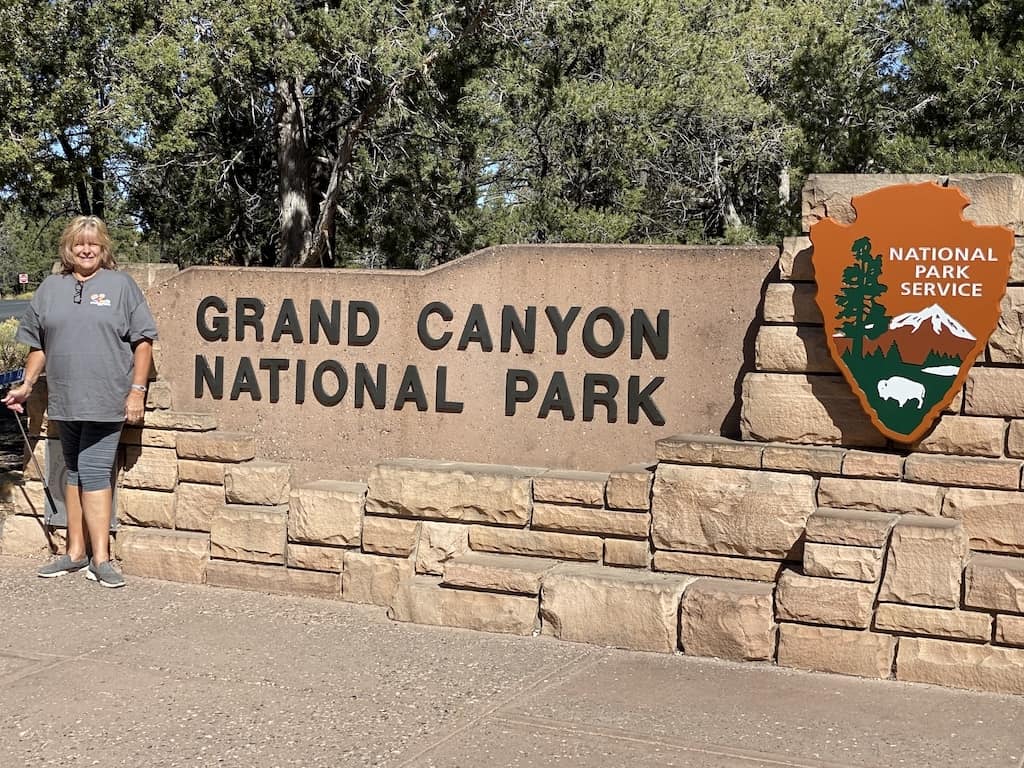 Where is the Grand Canyon Located
The Canyon spans the southwestern United States, and during the summer months, the Southwest is hot. The best time of year to visit would be in the fall or spring. The scenery is beautiful and the weather is fantastic. We visited in mid October and while the day temperatures weren't too bad in the upper 60's, there was one particularly chilly night coming in at 26° with a wind chill of 19°. There were a few people who weren't prepared and had their water lines in their rv frozen.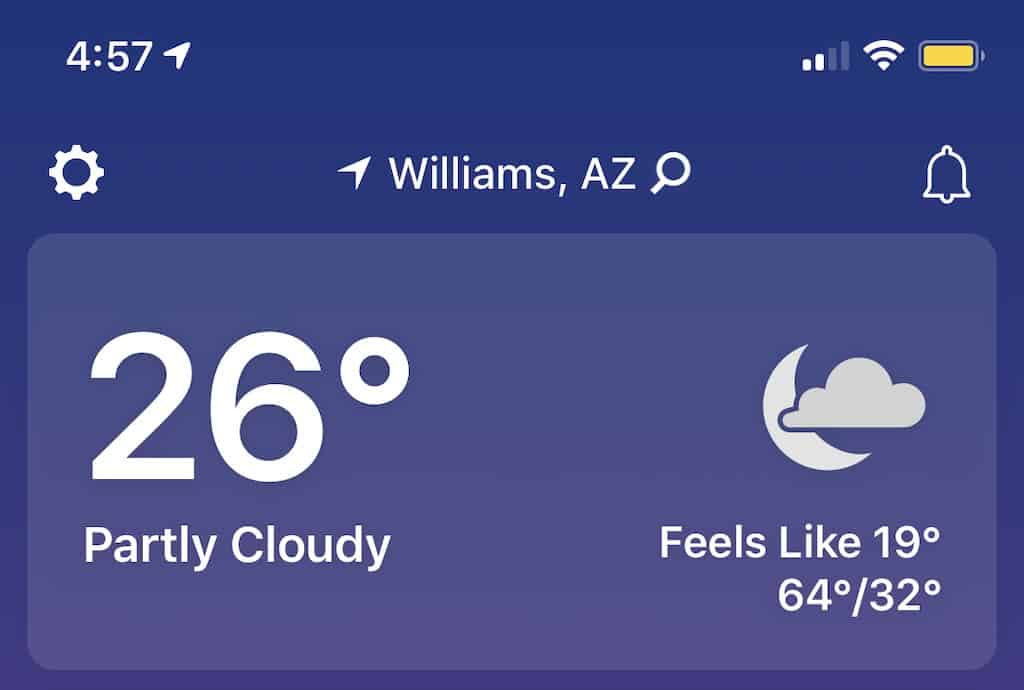 The National Park Services have a great website where you can plan your visit, find out about guided tours, shuttle hours as well as weather conditions.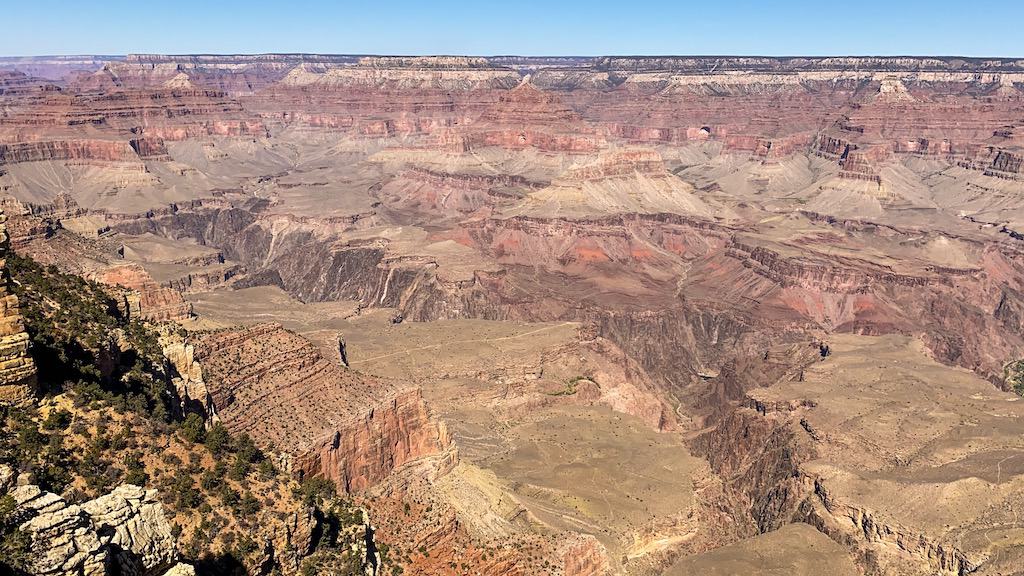 One of the best ways to trek the Grand Canyon is to purchase a vacation package. While an all-inclusive package may seem pricey, it is really a great way to go especially if you are a first time visitor.
How Much Does the Grand Canyon Cost
The fees have definitely gone up since we were there last time. However, we had gotten the National Parks Senior Pass a couple years ago before the price went up. Which helped us save because we went to seven National Parks on this trip as well as several National Monuments. If you will be visiting more than one National Park, it is well worth your while to invest in a lifetime pass.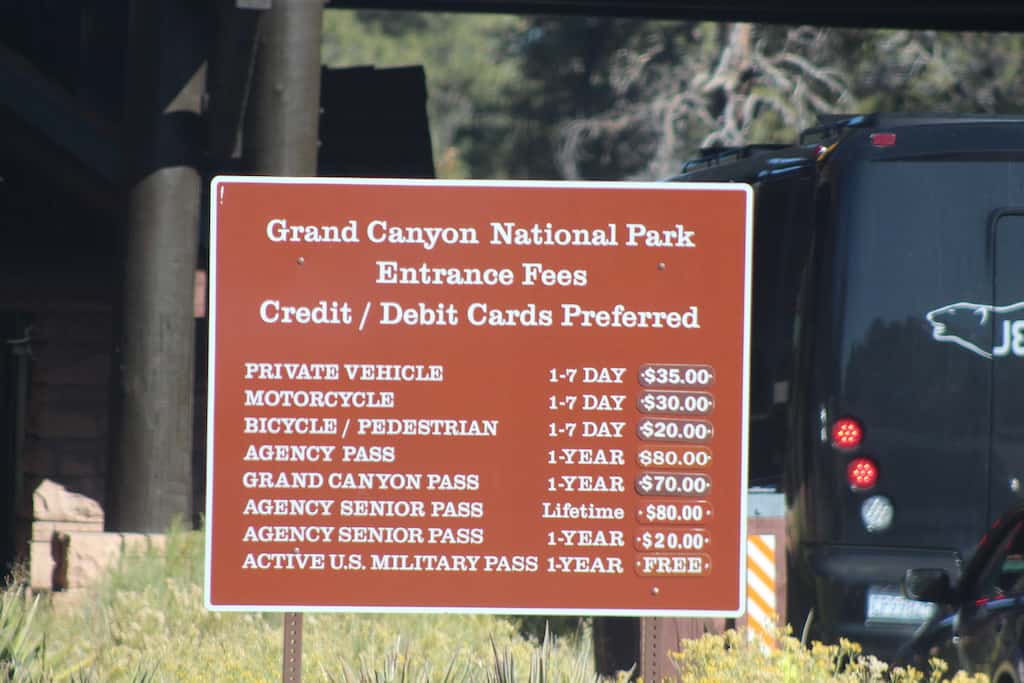 Visitors Center
When you arrive, there are several parking lots including one where you could park your RV. There were a ton there so my suggestion is that you get there early to get a good spot.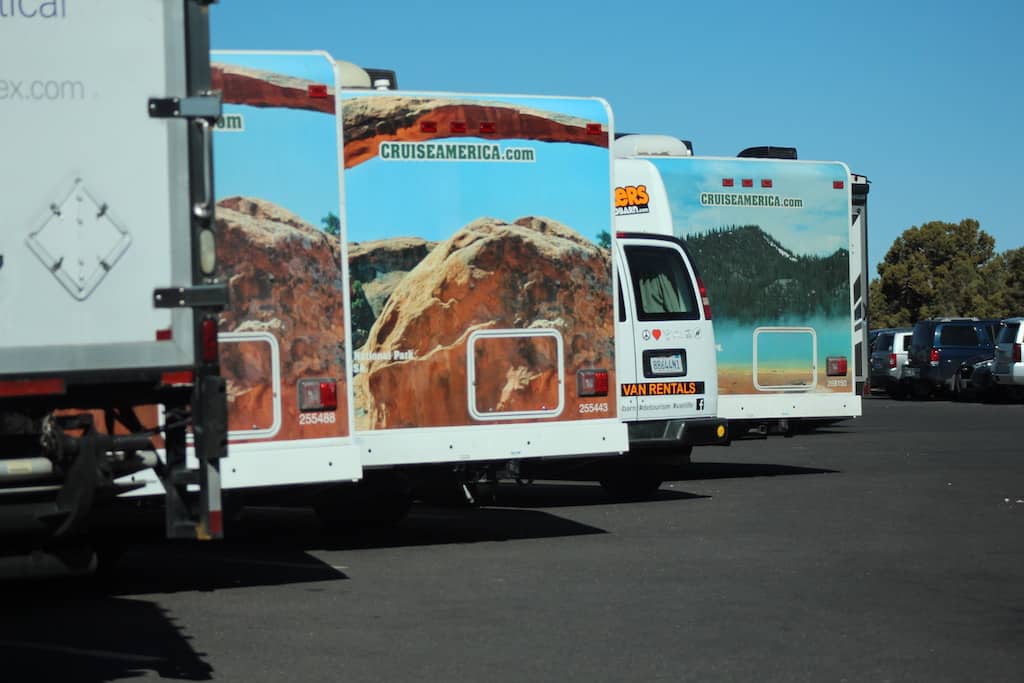 The Visitors Center has plenty to see. Not only was I celebrating my 60th birthday, but the Grand Canyon is celebrating it's 100th birthday. The canyon is one year older than my mom. 🙂
Is there food at the Grand Canyon
There is a small cafe right outside the visitors center. We did stop for coffee and a slice of coffee cake that was really good.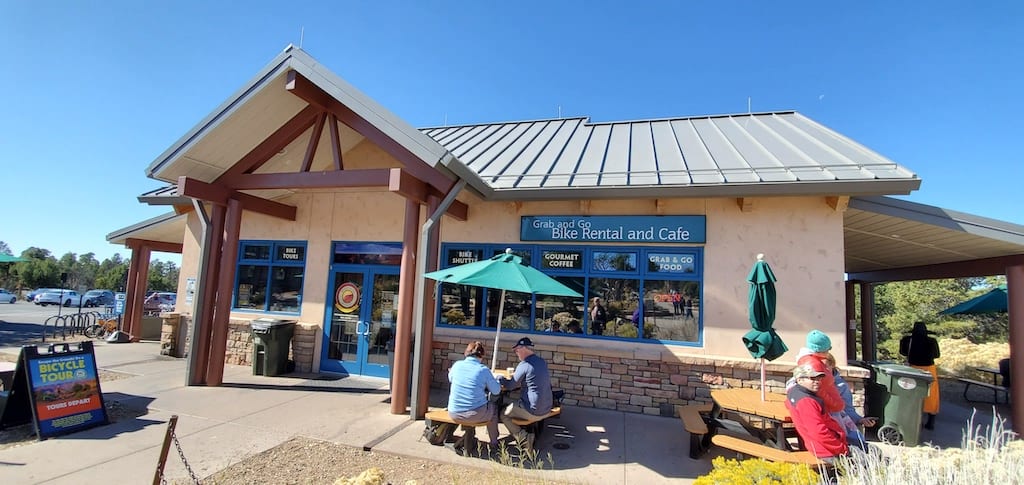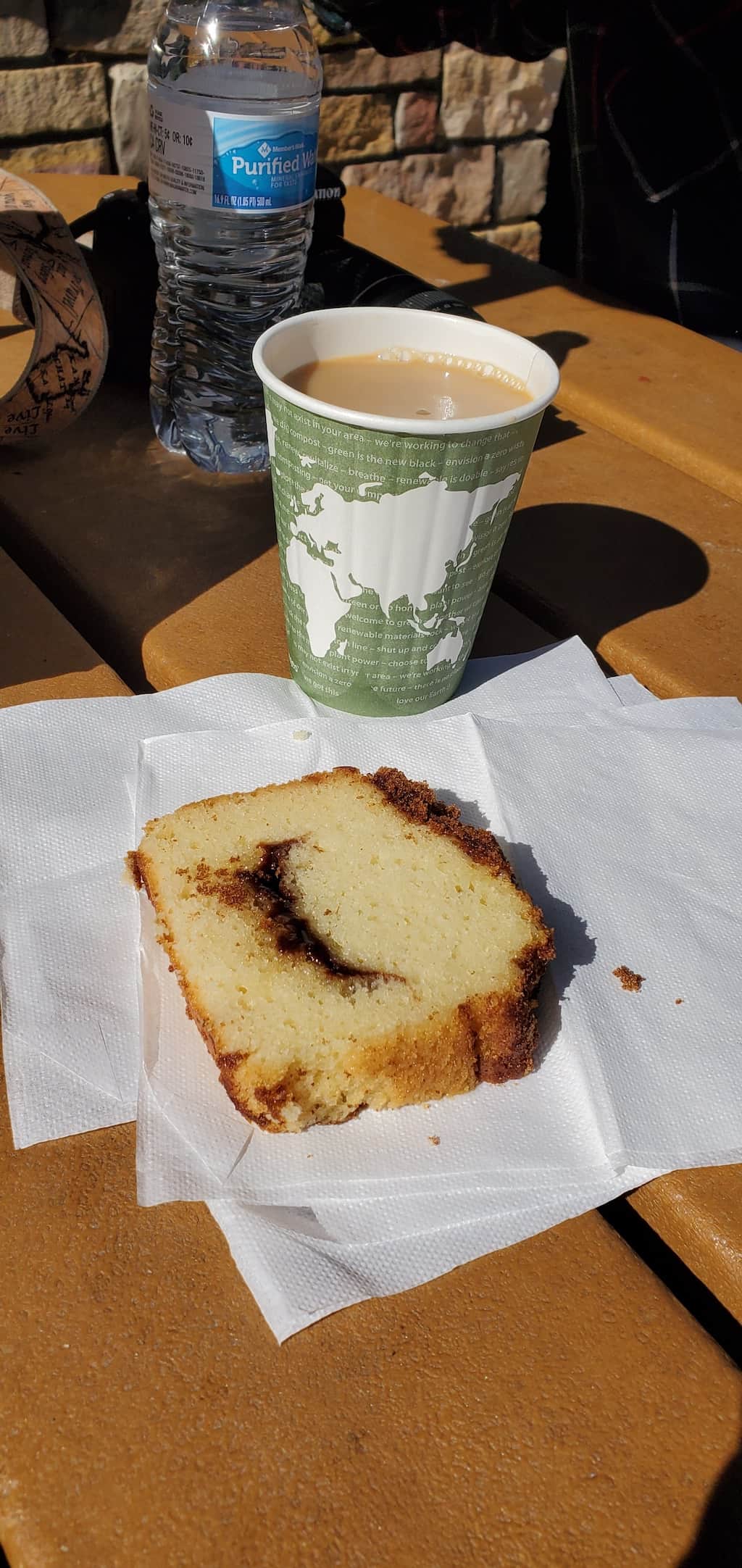 Should you choose to camp at the RV park or stay in a local hotel, I highly recommend taking along a few non-perishable snacks. The food at the Grand Canyon has to be transported in. It is certainly not cheap. However there is a McDonalds and a few other restaurants that about six miles before the south entrance in Tusayan, AZ.
You are also able to rent bicycles if you prefer to see the canyon that way.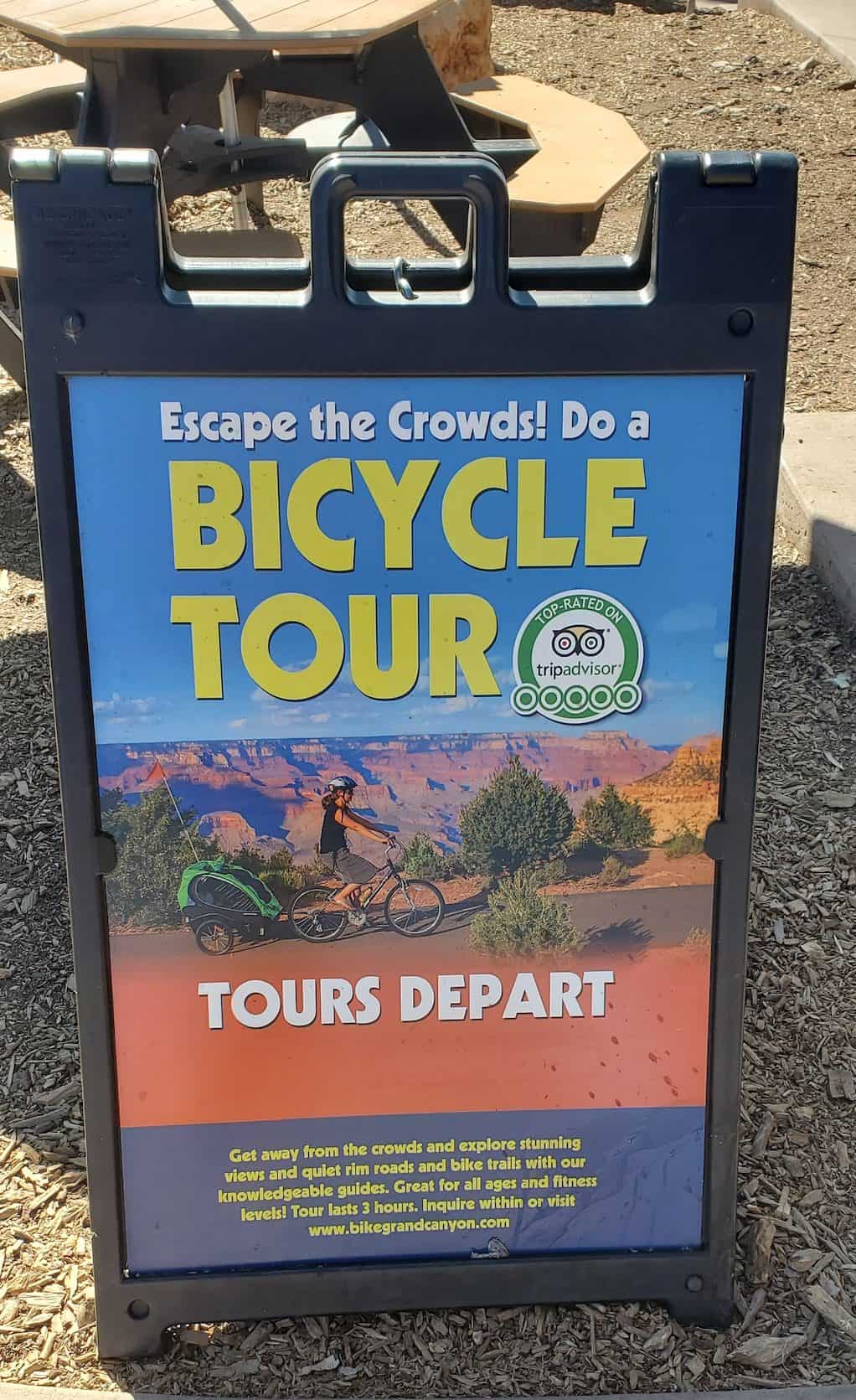 Animals at the Grand Canyon
One of the most memorable things from my visit when I was nine was feeding the chipmunks. Although we did not see any chipmunks on this trip, there are signs to not feed the squirrels.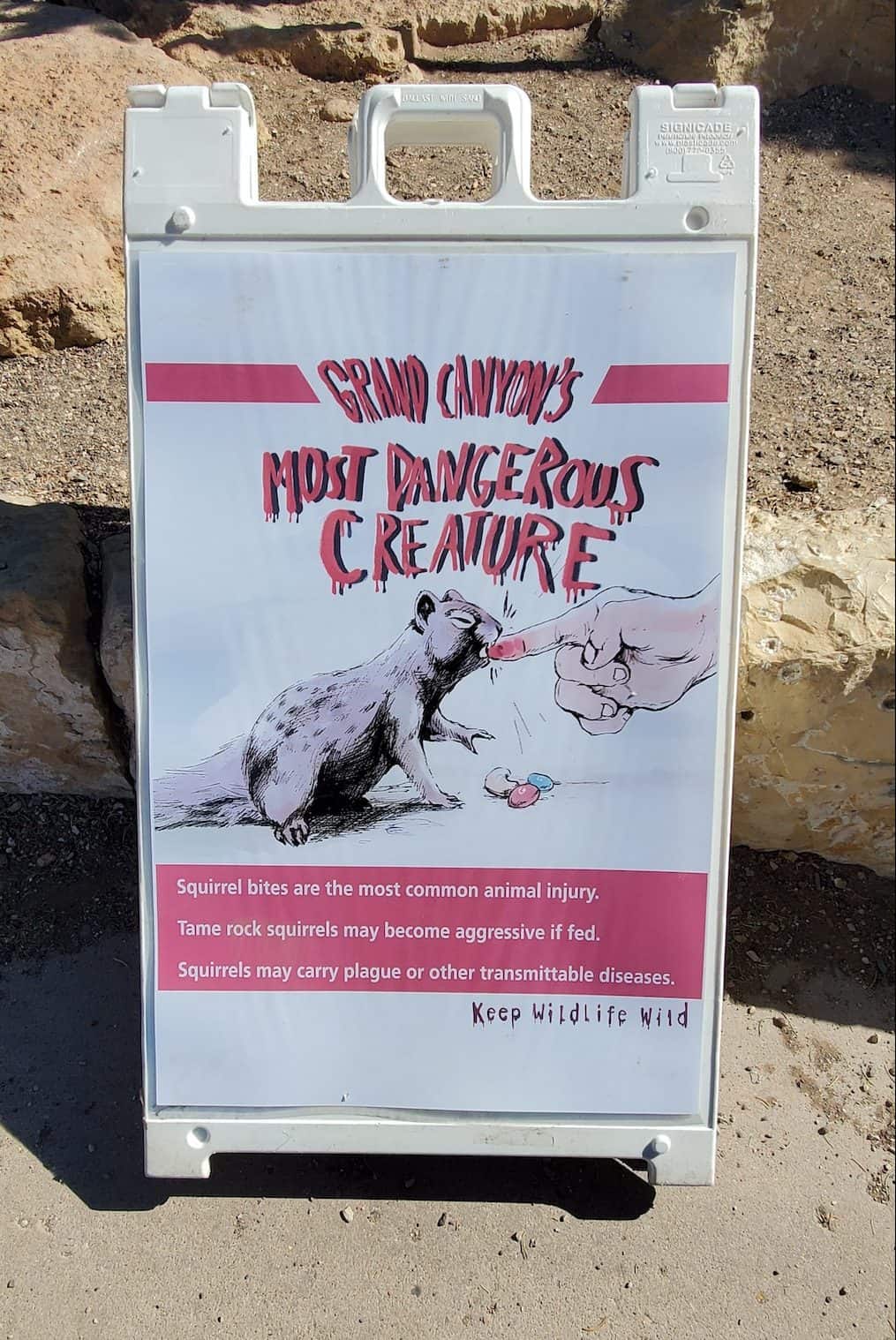 Obviously people have been feeding them because they will come right up to you.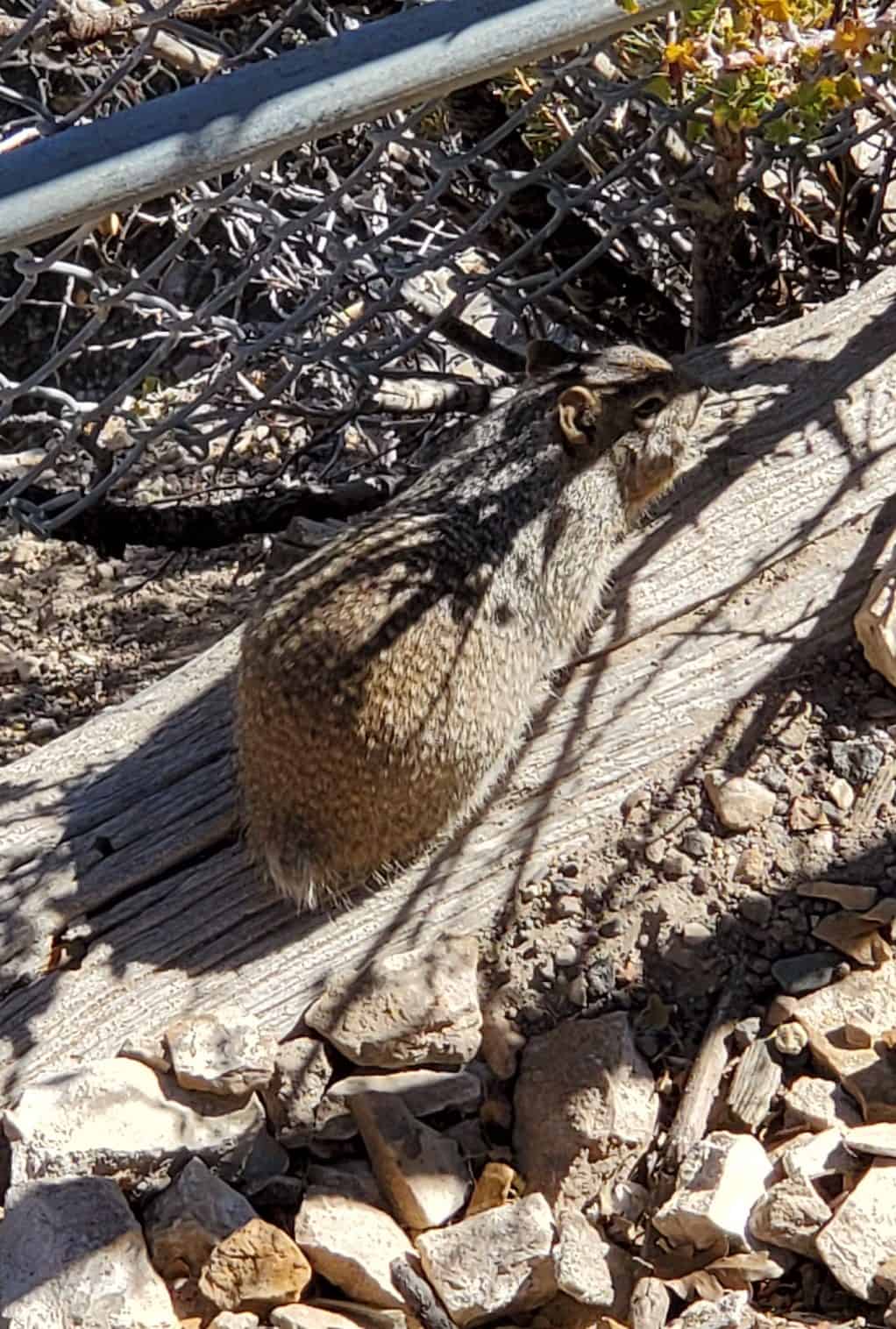 Where to Stay Near the Grand Canyon
Grand Canyon Railway
The most luxurious place to stay during your trip to the Grand Canyon is the Grand Canyon Railway Hotel. It's located at the South Rim of the Grand Canyon in Williams, Arizona. All packages include transportation to and from the Grand Canyon by the authentic Grand Canyon Railway. This was where we wanted to stay, however, I am a procrastinator and did not book it in time to get a spot.
The ride itself is a Wild West adventure with traditional cowboy music as well as a "real" train robbery reenactment. You have not truly lived until a gang of armed 1800s cowboys holds you up at gunpoint. If you travel during the Christmas season you can hitch a ride on the Polar Express and meet the Big Guy himself, Santa.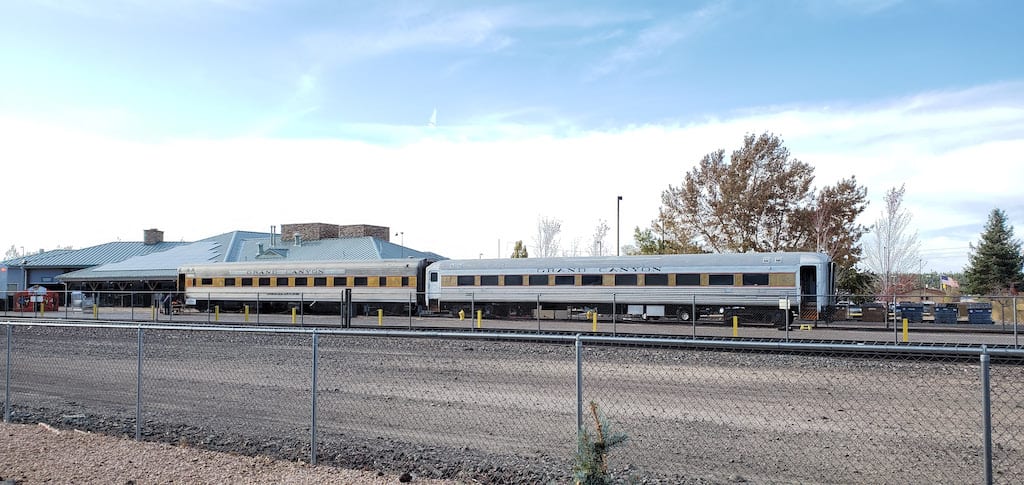 If you are on more of a budget or would enjoy camping, the Grand Canyon Railways offer an RV package. This package includes a train ride too and from the South Rim along with reservations at the Williams, Arizona RV Park. They also have a Pet Resort so you don't have to worry about your fur babies while day tripping to the Canyon.
It is a 2 ½ hour ride each to the Canyon and depending on when you visit, you can choose your time of departure and return during certain months.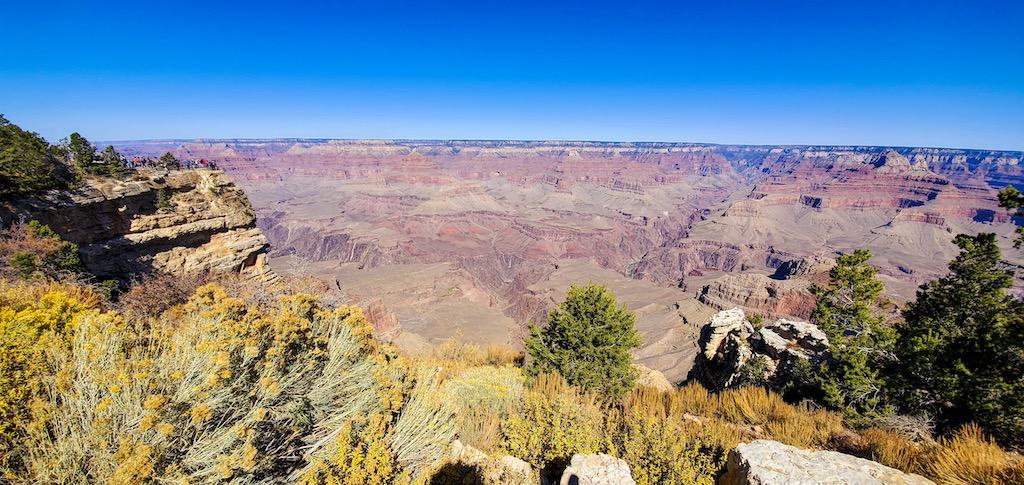 Other Accommodations in Williams, AZ
We stayed at the Williams KOA in Williams, Arizona. We were about half hour away and a straight run to the Grand Canyon. It was very clean, easy in and easy out pull through for our 60 ft. It was convenient and we did a couple of day trips. One was to Bearizona, another to downtown Williams, Seligman, where the famous Roadkill Cafe is and the Grand Canyon of course.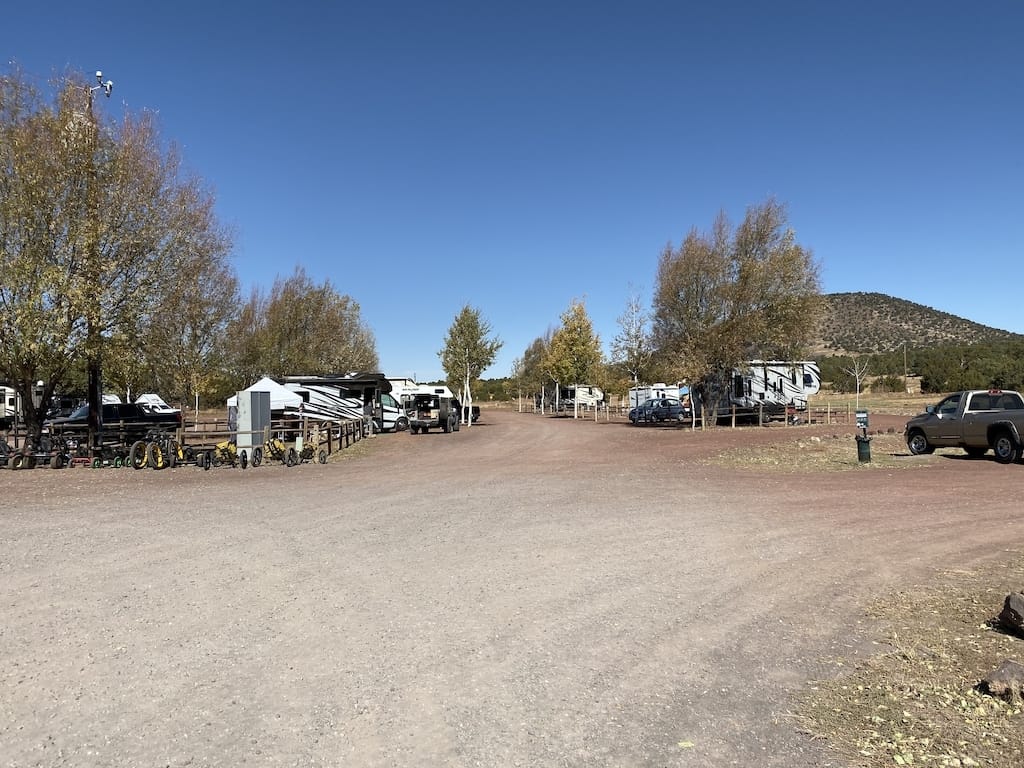 If these accommodations are not what you are looking for, do not feel you have to be locked into a package. A great place to stay on a budget is the Canyon Motel and RV Park. You can book your accommodations yourself and travel by car, although you will still want to shuttle to the canyon.
Another great place to stay while you are visiting is the Red Garter. This is a period authentic bed-and-breakfast fully equipped with an onsite bakery and local ghost stories.
If you choose to book your own hotel or RV park rather than use a package, it would still be wise to take the train ride up to the canyon itself. There are rental cars available, but the area and terrain are so different that it is really worth spending a few extra dollars on the ride.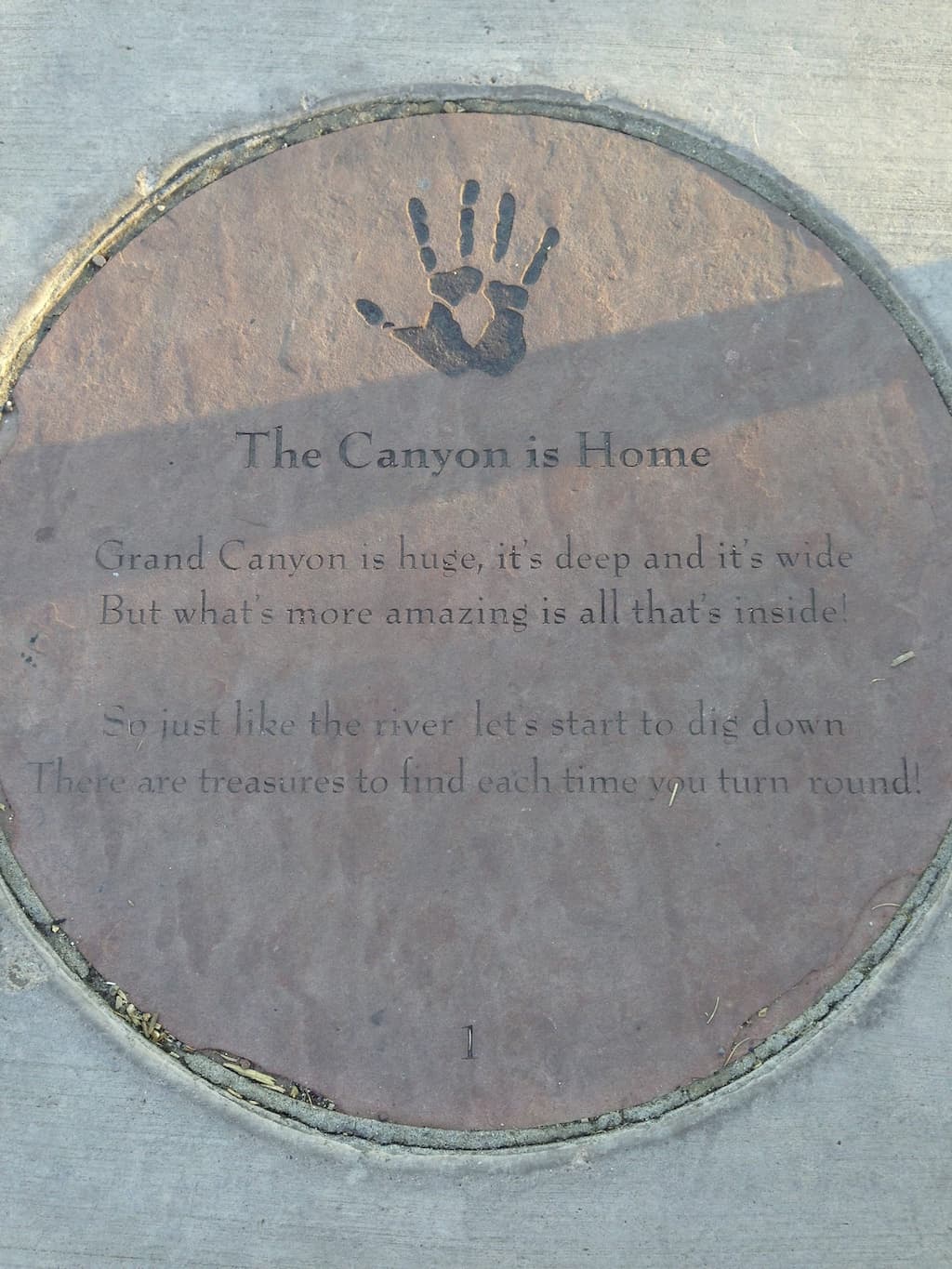 This wasn't our first trip to the Grand Canyon. We went a few years ago before we had our RV and had stayed at The Best Western about 6 miles away in Tusayan. That place was simply amazing complete with a bowling alley.
A great website for Arizona travel in general is Arizona Highways. They offer great information on hiking and hotel accommodations for areas surrounding the Grand Canyon. Just type Grand Canyon in their search engine for all the local stuff.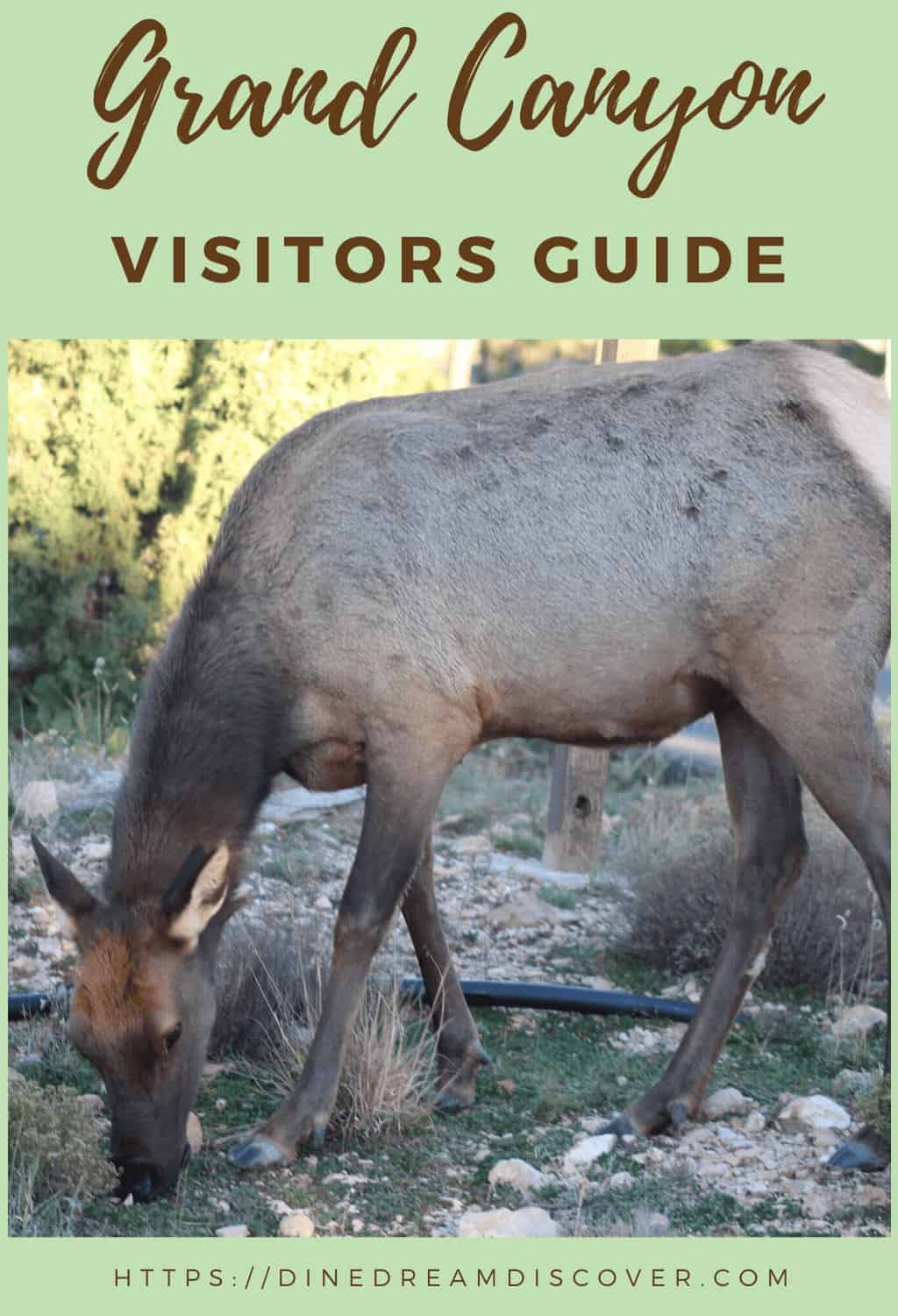 Where to eat in Williams, Arizona
Supposing you get hungry during your stay, it is wise to have a list of restaurants that you have prescreened for price and quality. Arizona Dining Guide offers restaurants reviews as well as opinions on local hotels and more Grand Canyon guides. Downtown Williams has quite a few to choose from. But these are just a few.
When you get hungry for a steak, visit Black Bart's Steakhouse and Saloon. It is an authentic Old West steakhouse with live period-authentic entertainment as well a large collection of antiques. They also offer an RV park.
Take the time to plan your trip and by all means make the time to visit the Grand Canyon. It will be one of the most memorable experiences of your life.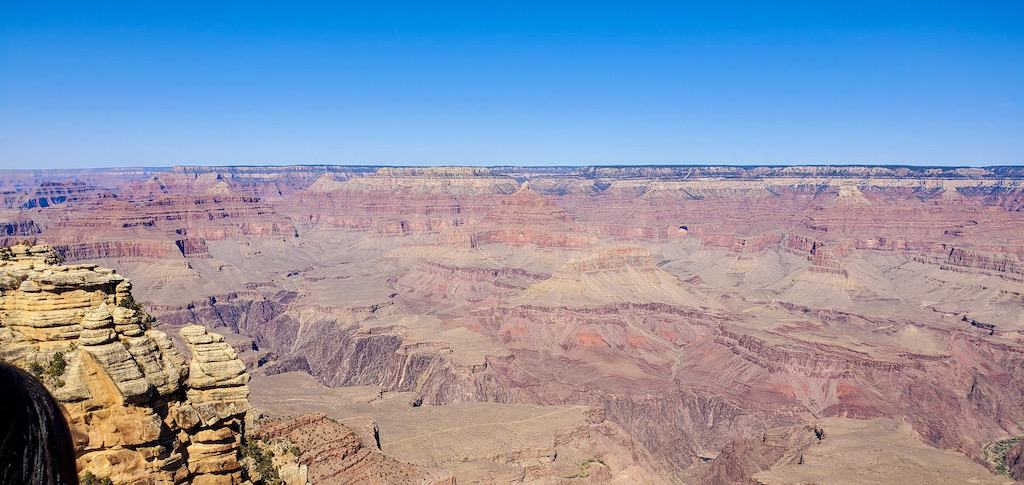 Wine and Beer
There are a few wine and beer restaurants in Williams, Arizona. However, we did not stop this time because we were on our way to Bearizona and were a little pressed for time. There's always next time though. 😉
Be sure to follow us on Pinterest and PIN IT FOR LATER!