The Robot Chef: How AI is being used to create robots that can cook food, and what it means for the future of the restaurant industry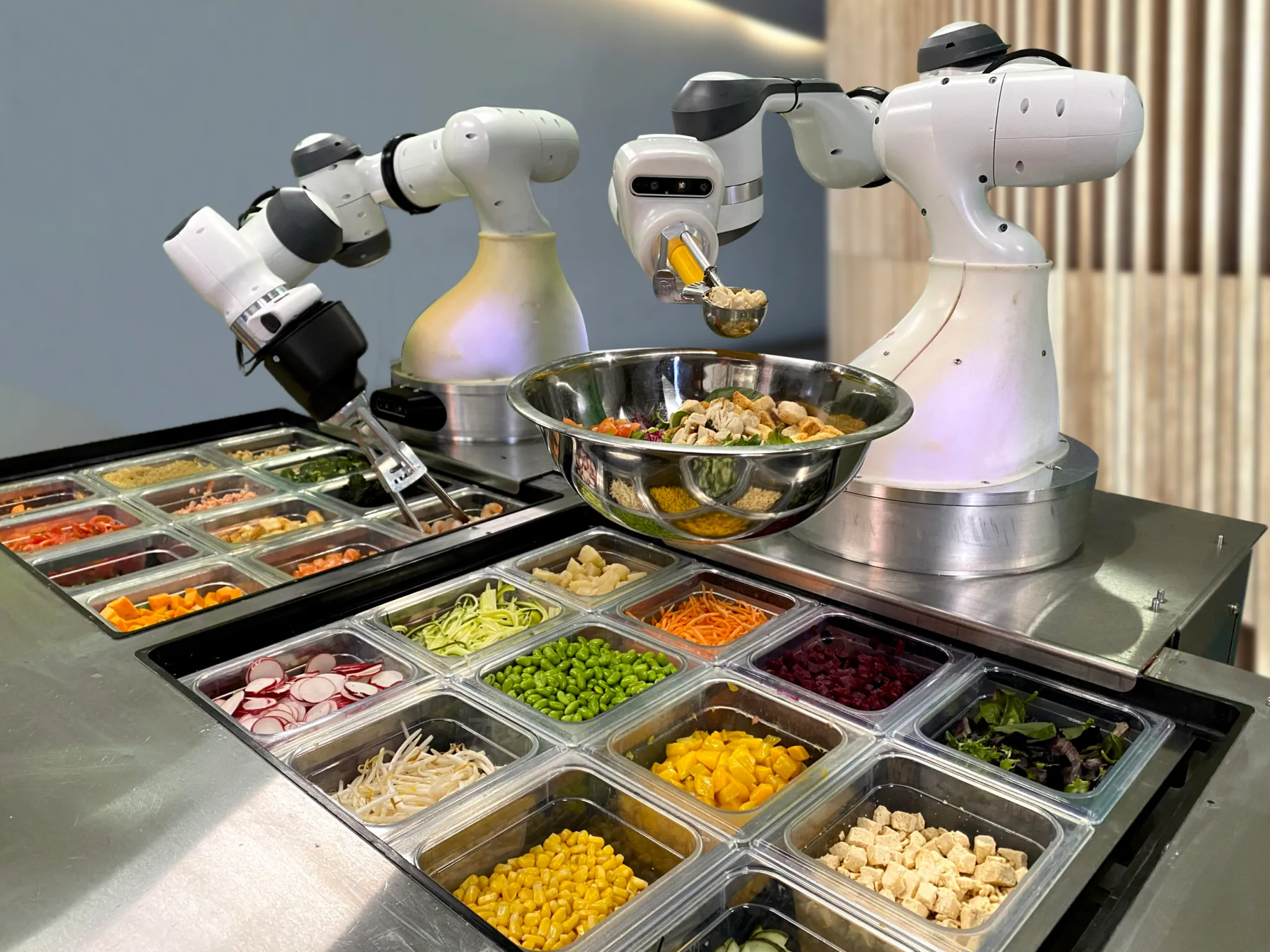 Artificial intelligence (AI) is rapidly changing the restaurant industry, and one of the most exciting developments is the rise of the robot chef. These robots are being used to automate kitchen tasks, freeing up human chefs to focus on more creative and customer-facing roles.
There are a number of different ways that AI is being used to create robot chefs. One common approach is to use sensors and cameras to track the movement of food and equipment in the kitchen. This data is then used to create a model of the kitchen environment, which the robot can use to plan and execute its tasks.
Another approach is to use AI to develop recipes and cooking instructions. This can be done by analyzing large datasets of recipes, or by using machine learning to generate new recipes that are tailored to the specific needs of a restaurant.
Robot chefs are still in their early stages of development, but they have the potential to revolutionize the restaurant industry. Here are a few ways that robot chefs could impact the future of restaurants:
Improved efficiency: Robot chefs can automate many of the repetitive and time-consuming tasks in a kitchen, such as chopping vegetables, stirring sauces, and plating dishes. This can free up human chefs to focus on more creative and customer-facing roles.
Increased consistency: Robot chefs can be programmed to follow recipes exactly, which can lead to more consistent food quality. This is especially important for restaurants that serve large numbers of customers or that have a high turnover of staff.
Reduced costs: Robot chefs can help restaurants to reduce their labor costs. This is because they do not need to be paid wages or benefits, and they do not take breaks or call in sick.
Expanded hours: Robot chefs can work 24/7, which means that restaurants can stay open longer and serve more customers. This is especially important for restaurants in areas with high demand, such as airports and tourist destinations.
The rise of the robot chef is still in its early stages, but it has the potential to have a major impact on the restaurant industry. Robot chefs could help restaurants to improve efficiency, consistency, and cost savings, while also expanding their hours of operation. As the technology continues to develop, it is likely that robot chefs will become more common in restaurants of all sizes.
What do you think about the future of robot chefs? Share your thoughts in the comments below!