Windshield Rain Repellent Nano Magic Force Field is an advanced nanotechnology coating that provides superior protection for your vehicle's glass surfaces.
Keep Your Windshield Clear with Nano Magic® Force Field®
You know how quickly your windshield can accumulate dirt, grime, bugs, and more. Not only is this annoying and unsightly, but it can also be dangerous as it impairs your visibility.
I received the product mentioned below in order to facilitate my review. All opinions are 100% my own and may differ from yours.
But now there is a solution - Nano Magic® Force Field®!
Keep your windshields shipshape with an invisible force field barrier! This easy-to-apply treatment forms a durable and effective shield against rain, bugs, sleet, salt, and even bird bombs for up to 12 months.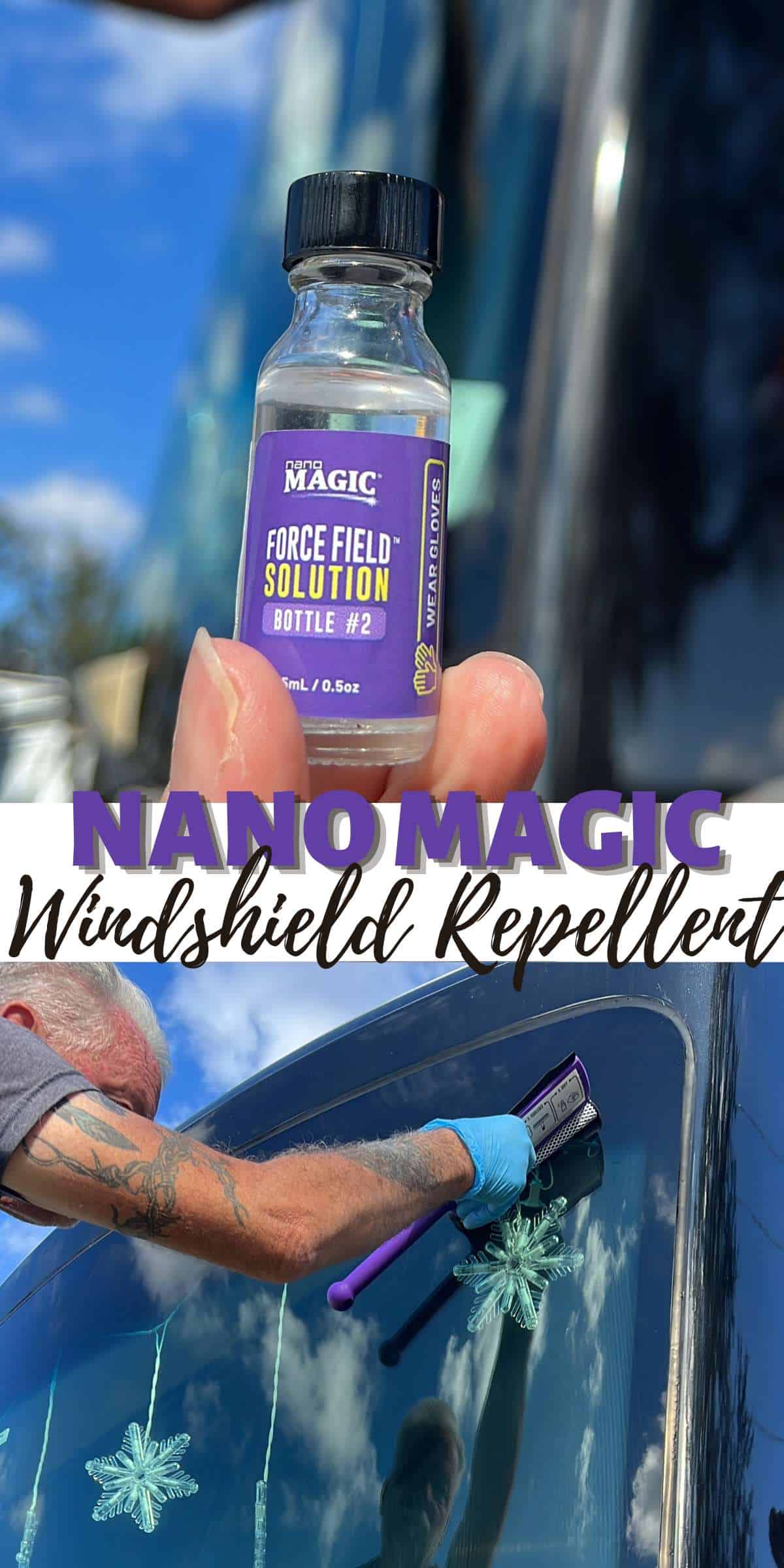 Keep reading to learn about its many benefits.
What is Nano Magic® Force Field®
Nano Magic® Force Field® is an advanced nanotechnology coating that provides superior protection for your vehicle's glass surfaces.
This innovative technology repels water, bugs, and more from the surface of your windshield.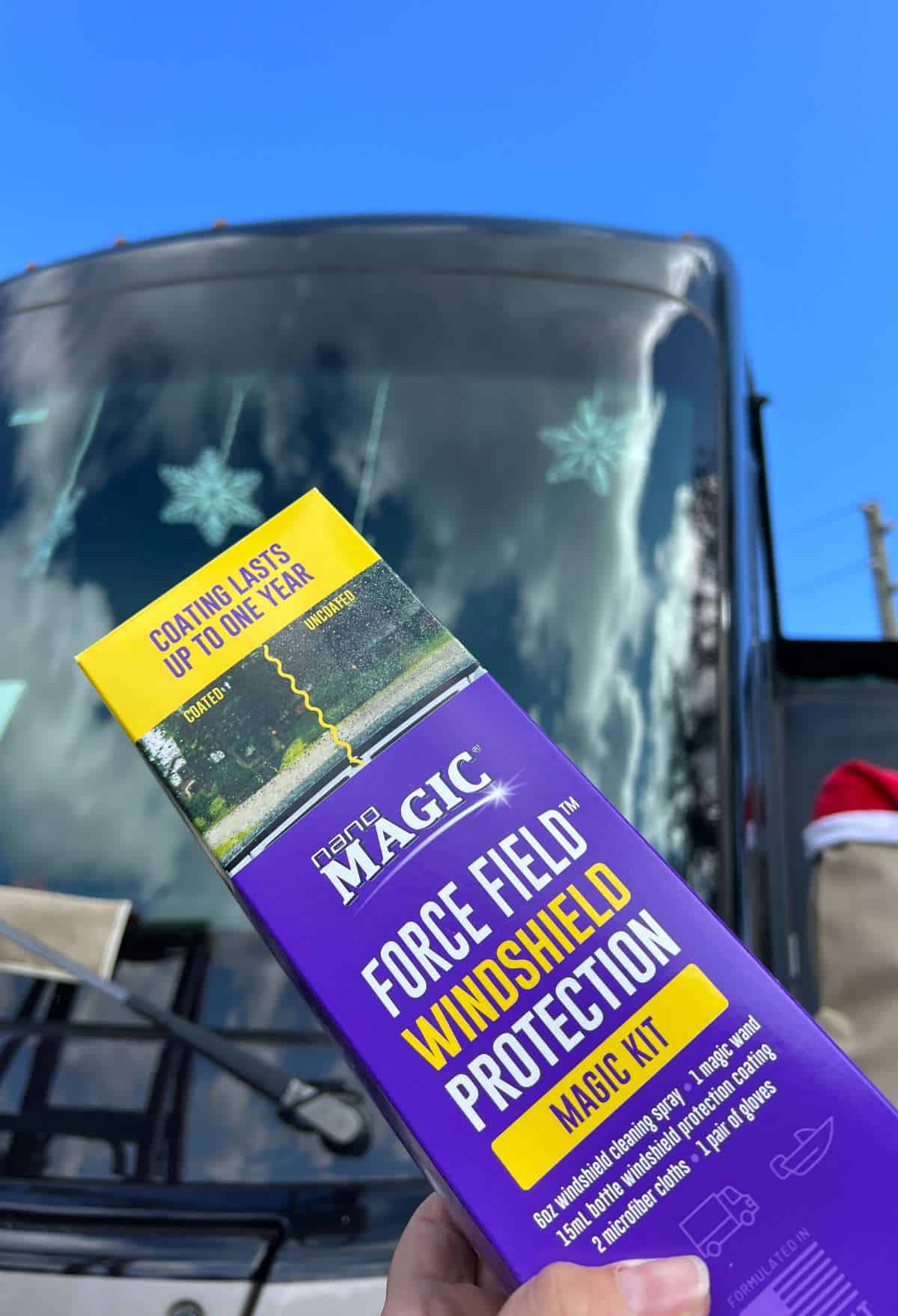 There's something special about nanotechnology that takes cleanliness, clarity, and lasting power to the next level.
Their Detroit-made products are formulated with this cutting-edge technology to ensure all our offerings excel beyond expectations - not just in quality but also in innovation!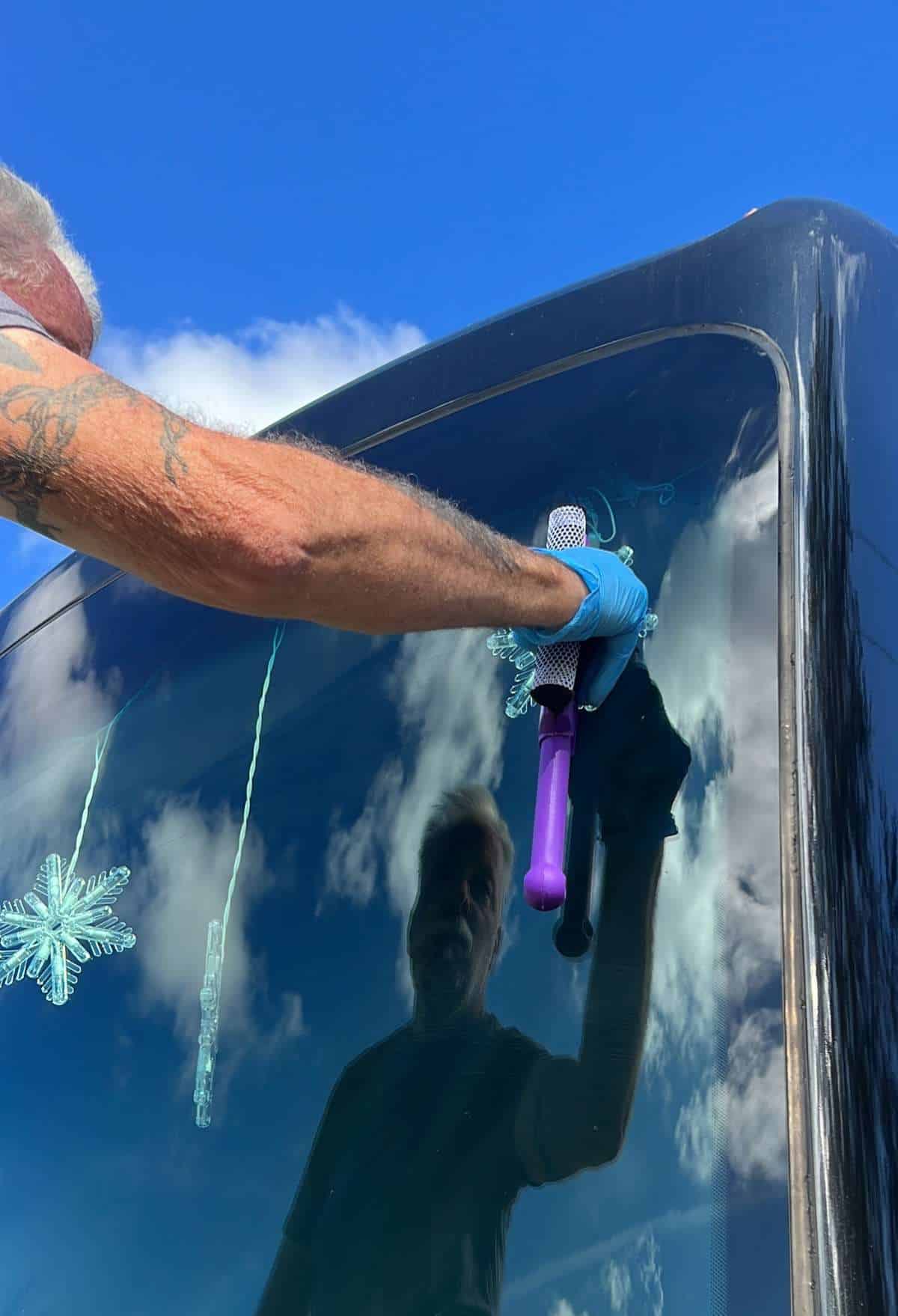 Developed by an ever-evolving internal science team, we continuously refine tried & true solutions while creating new, revolutionary ones.
How Does It Work
The secret behind Nano Magic® Force Field® lies in its nanotechnology-infused particles.
These particles form a microscopic layer on top of your windshield's surface that creates a barrier between it and any foreign objects or substances.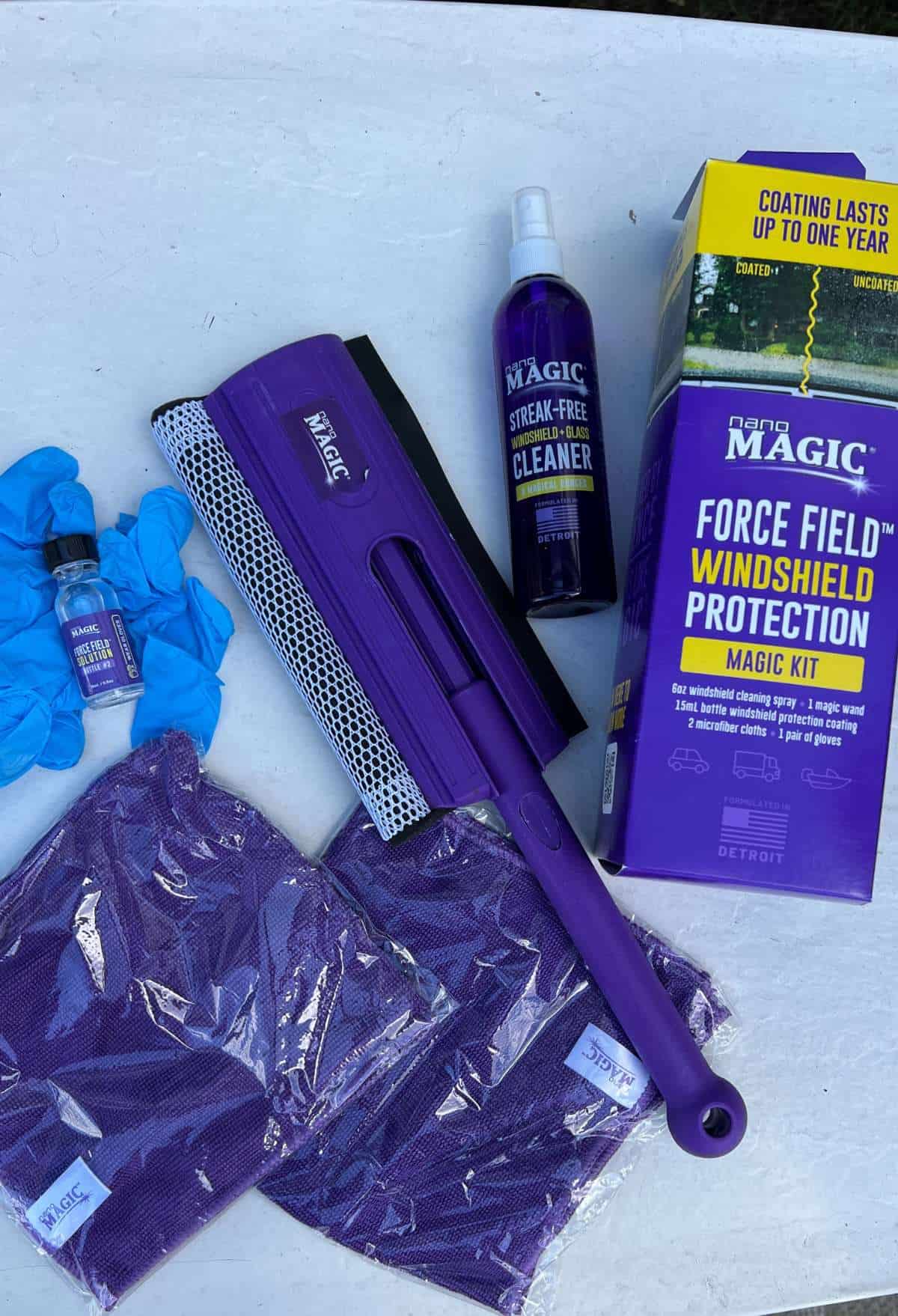 As a result, water droplets bead up on the surface instead of sticking to it; dirt and dust particles are repelled, and bugs are kept at bay!
And when it comes time for cleaning off all those pesky bug splatters that have accumulated on your windshield over time?
Don't worry, this product makes short work of that too!
Lovebug season happens twice a year here in Florida. And it's not pretty.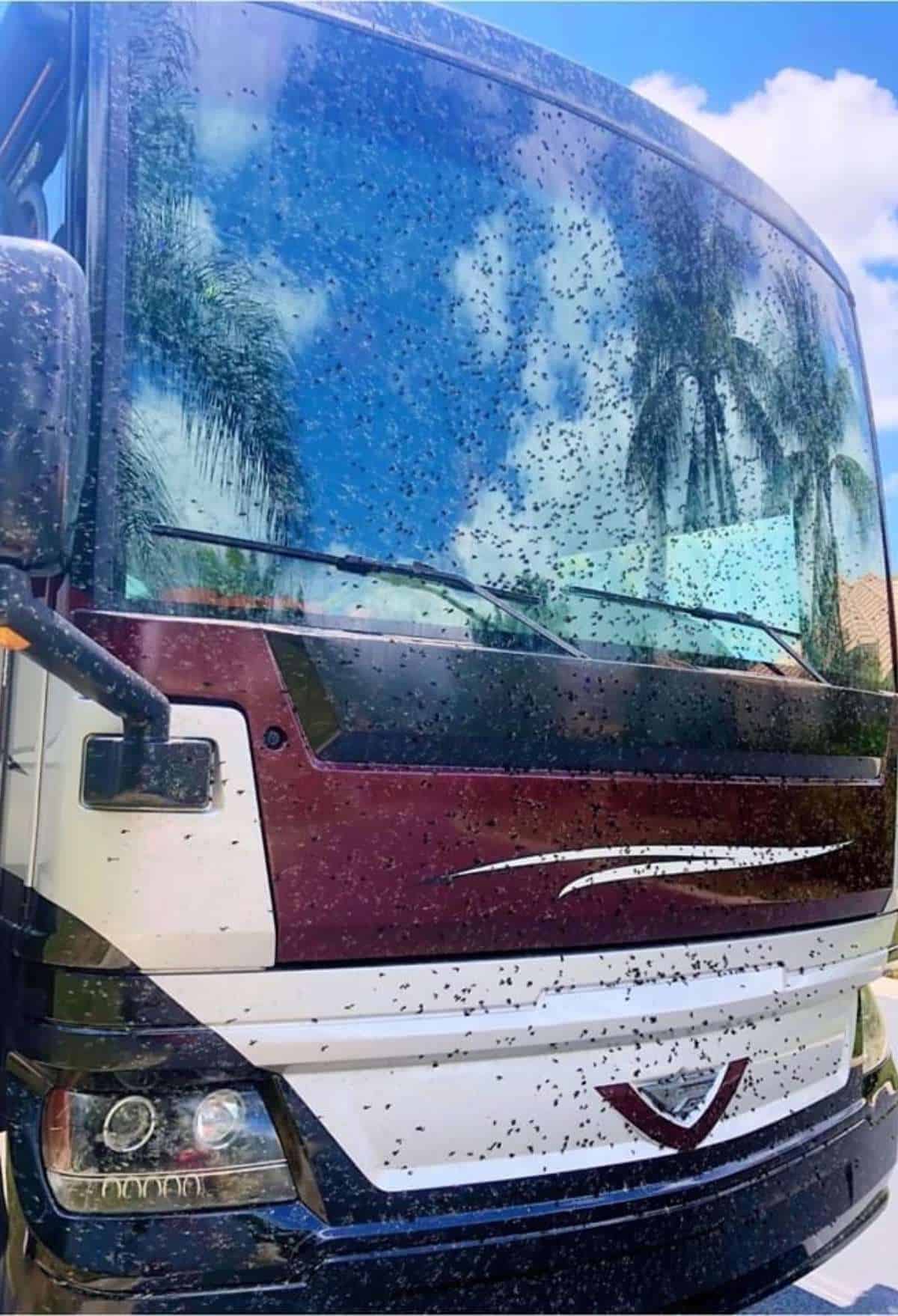 They make it really hard to see. And this isn't from a couple of days...it's from a couple of hours.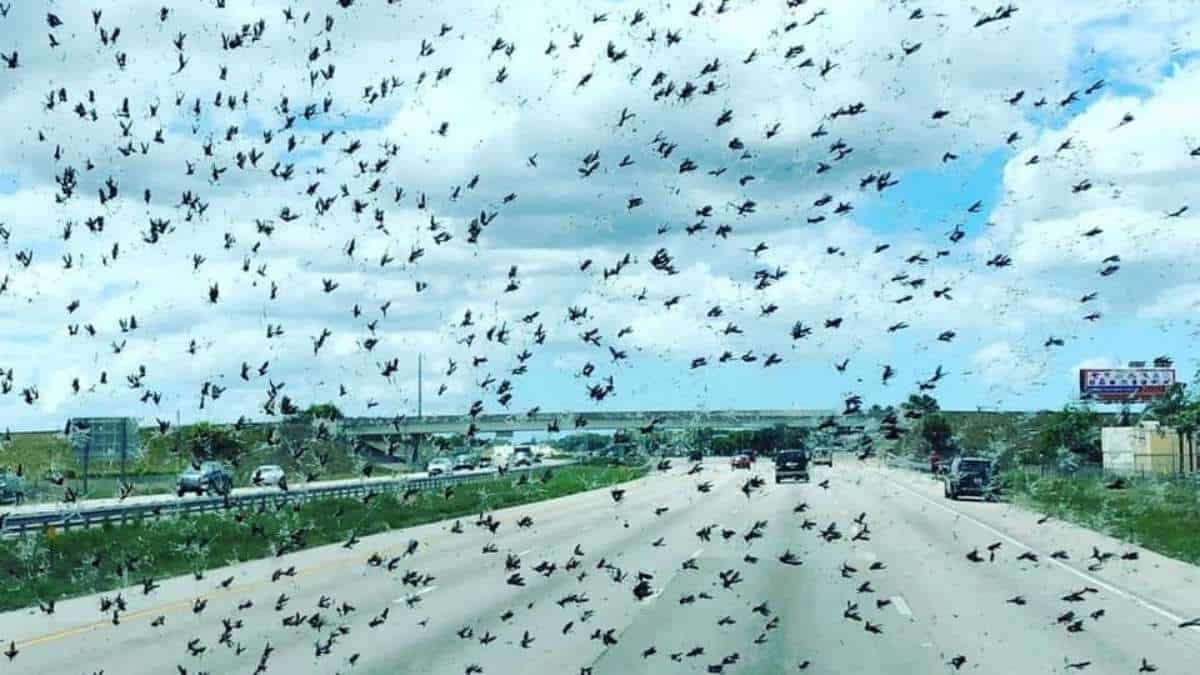 Benefits Of Using Nano Magic® Force Field®
Its nanotechnology-infused particles create a protective layer on top of the glass surface instead of bonding with it as other products do.
You can rest assured knowing that this product will not damage or compromise the integrity of your windows in any way!
And perhaps best of all—all you need for installation is just one bottle!
How to Apply
The application is quick and easy.
Start by cleaning the windshield with the included window cleaner.
Next, pour some of the solution on the squeegee.
Spread across the windshield.
Wait one minute and squeegee it off.
Buff with the microfiber cloth.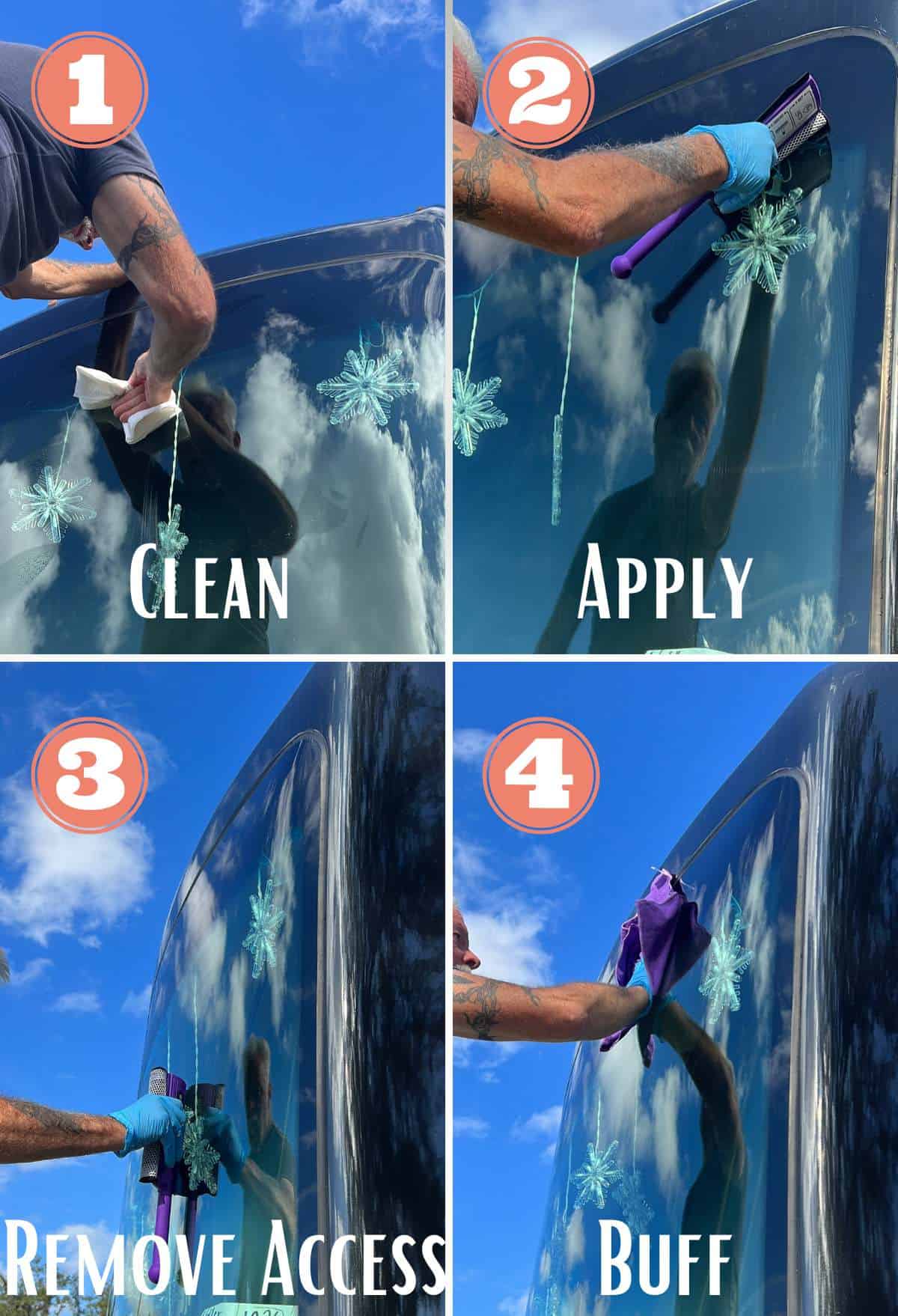 That's it! You are now ready for a low-maintenance windshield experience.
Remember to always read the complete instructions that are included in the box before using.
We did half of the windshield and also our side windows so we could see and show you the difference.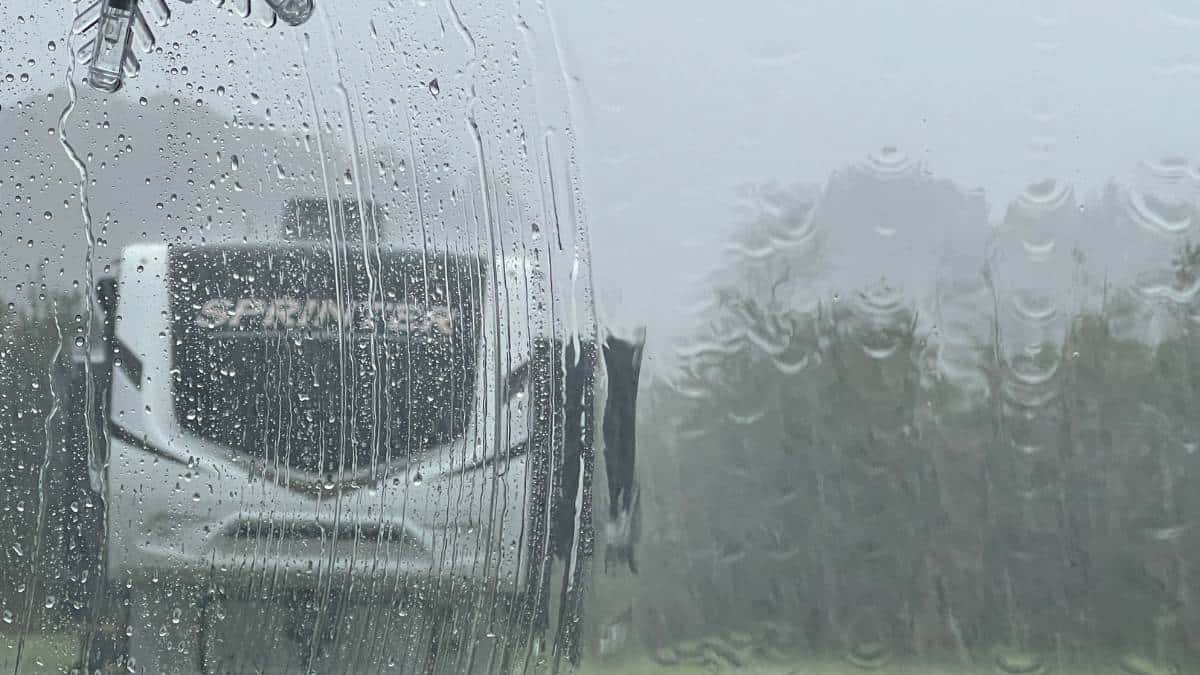 It was kind of hard to get a good picture but the results were amazing. The treated side is on the left and the untreated side is on the right.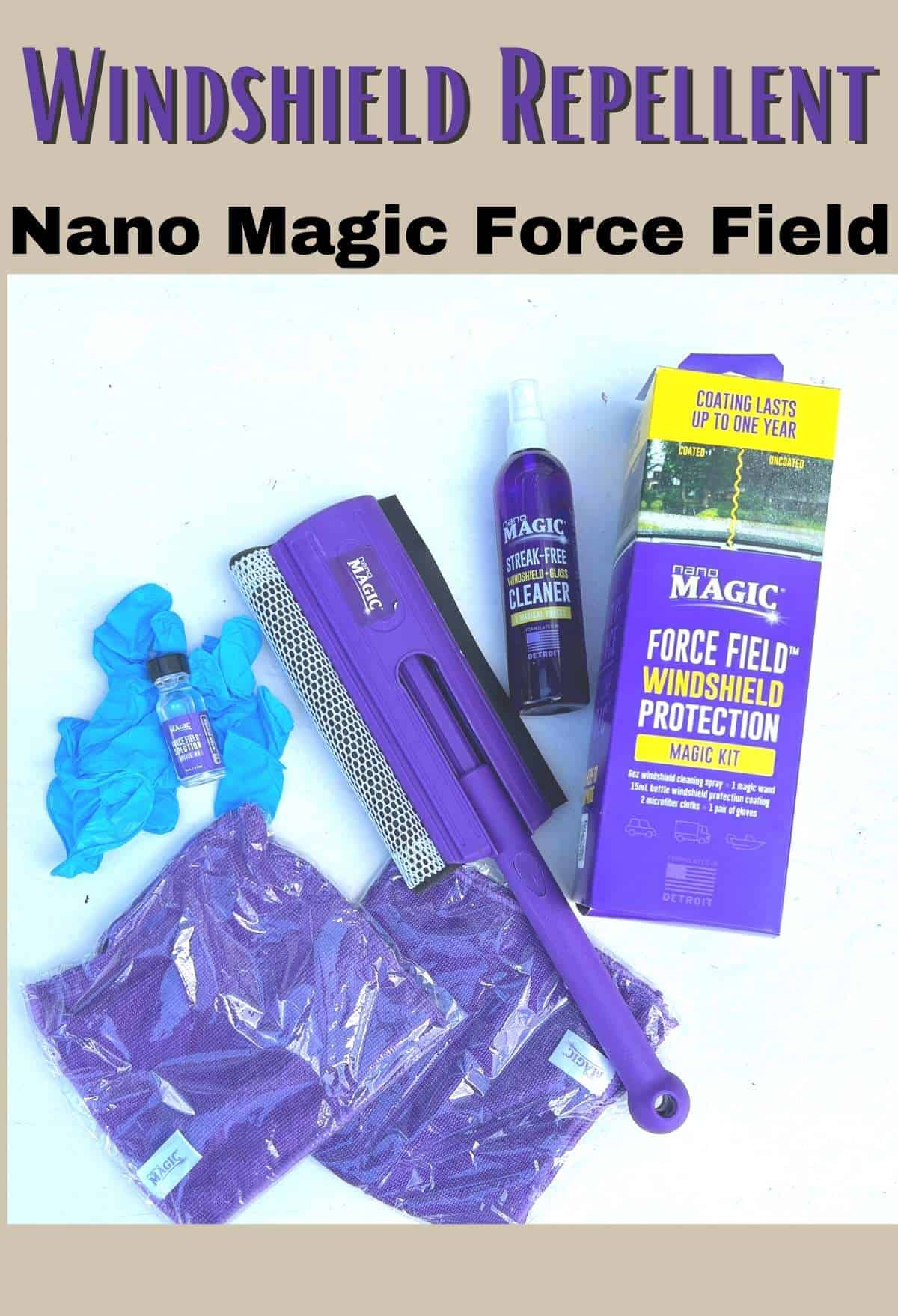 Where to Purchase
The Nano Magic Force Field and more can be purchased online at NanoMagic.com. Use code NanoMary to receive 20% off.
Connect with them on Facebook, Twitter, and Instagram.
In Conclusion
Every RVer knows how important it is to have a clean windshield while traveling down the open road.
With Nano Magic®, Force Field®, you can rest assured knowing that your windshield will remain crystal clear no matter what environmental conditions you encounter along the way!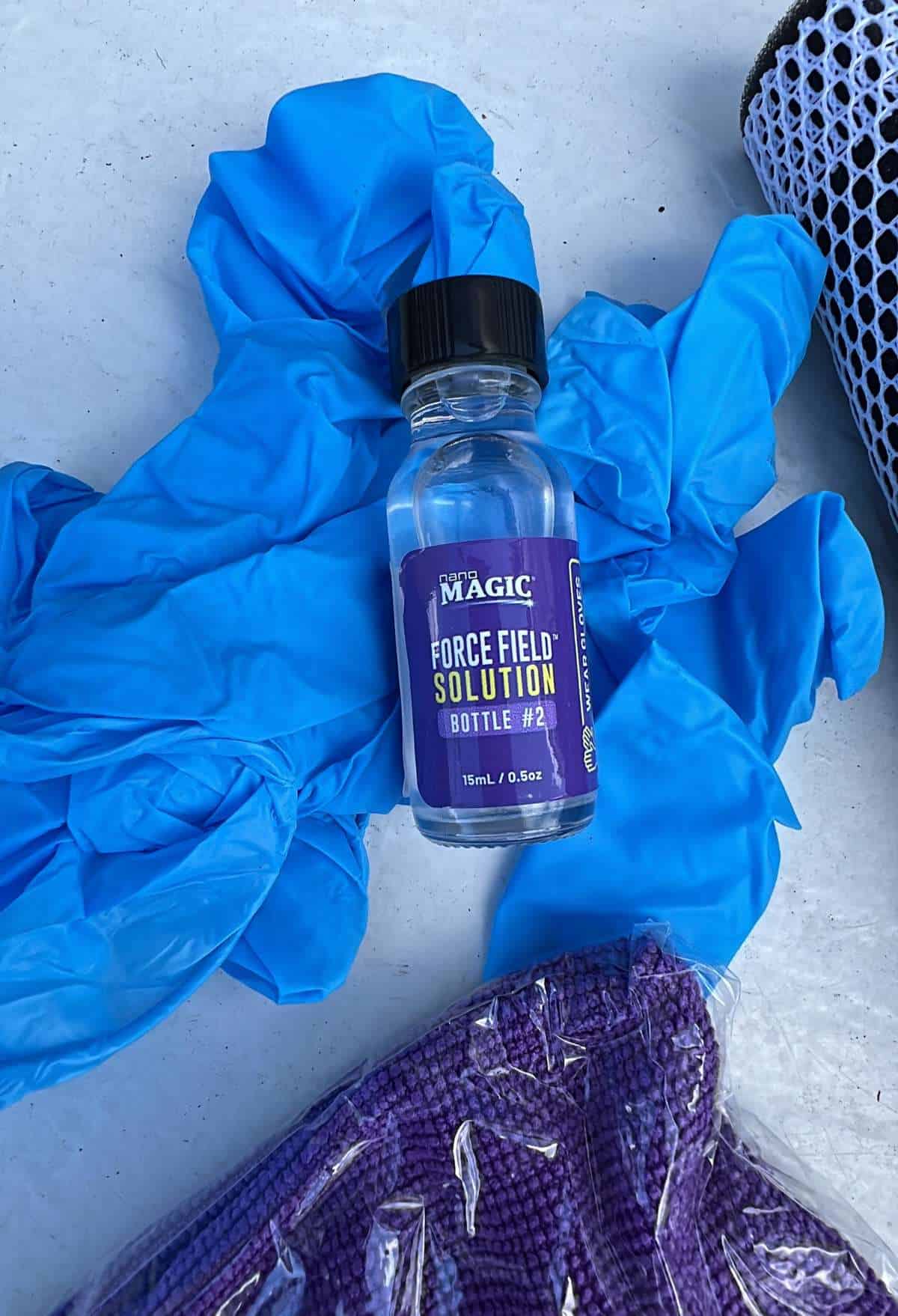 This little bottle was able to do the motorhome windshield, driver and passenger side windows, and the pickup truck.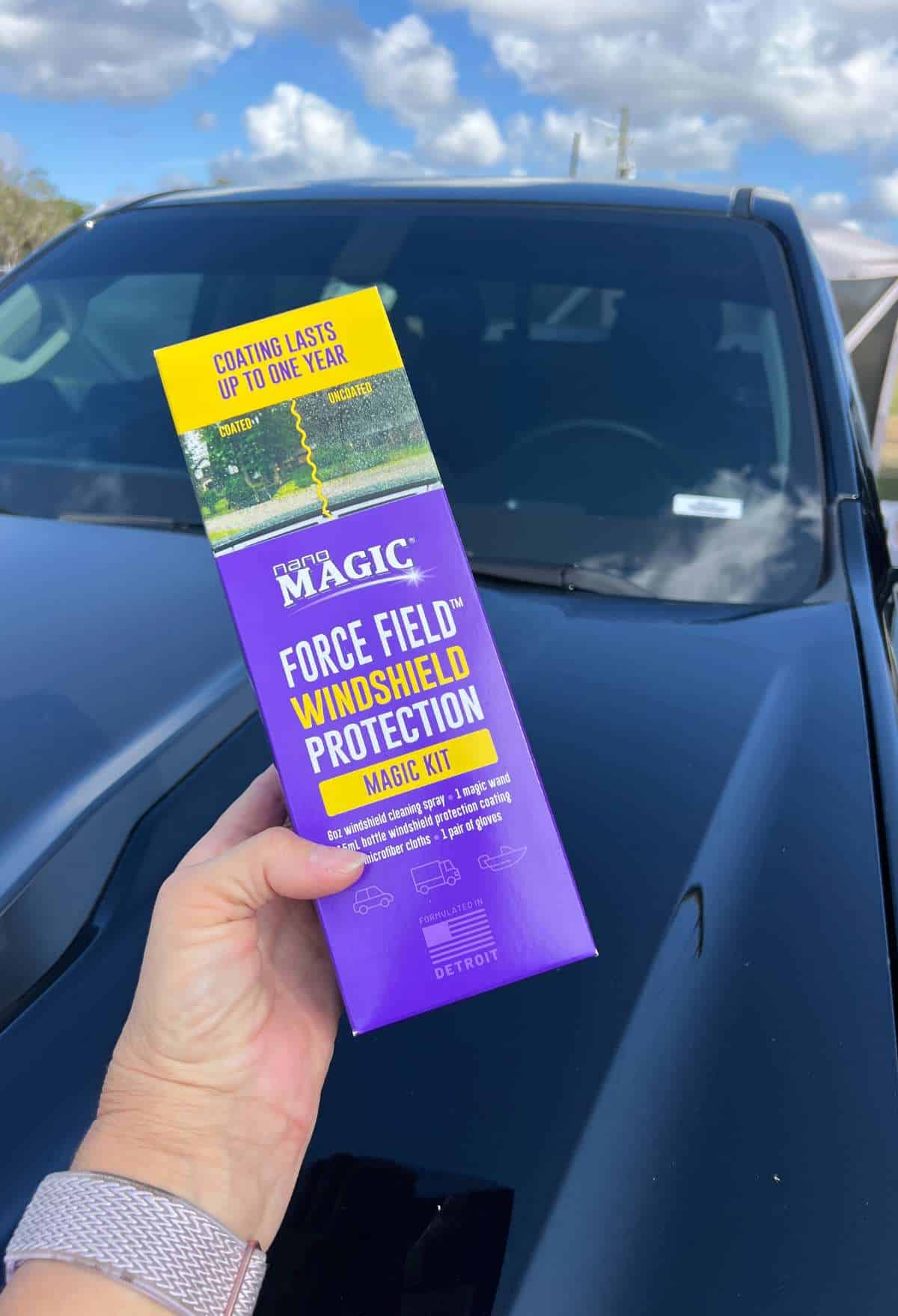 This product provides superior protection against water droplets, dust particles, bugs, and more.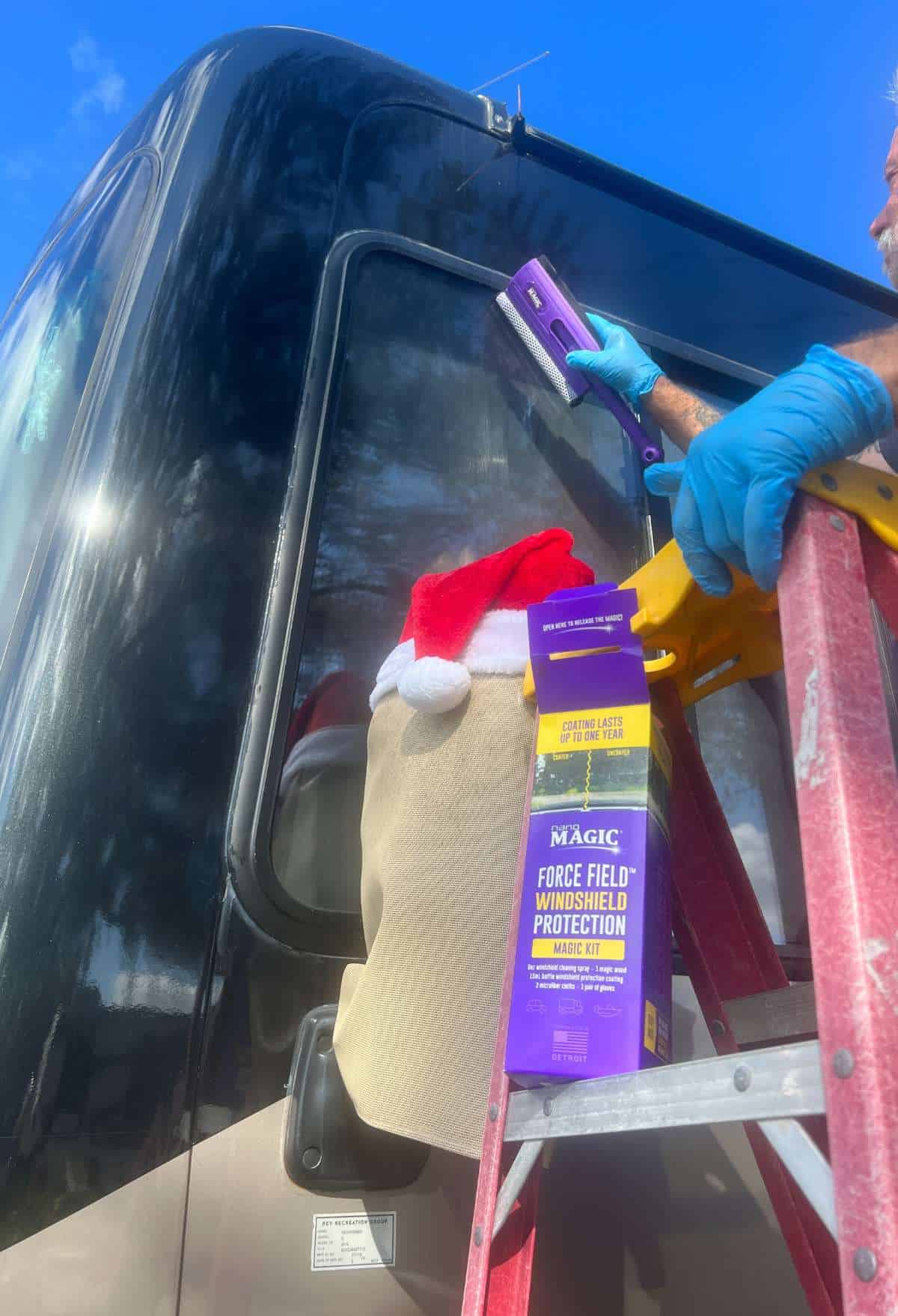 So if you're looking for an easy way to keep your vehicle's windshield clean without having to pay a fortune or use multiple products—then look no further than Nano Magic®, Force Field®.
Because this revolutionary nanotechnology coating has got you covered!
Be sure to pin it for later and follow us on Pinterest.