Gaylord Opryland is an award-winning resort that features a sprawling indoor atrium and a wide range of dining, entertainment, and recreation options great for all ages.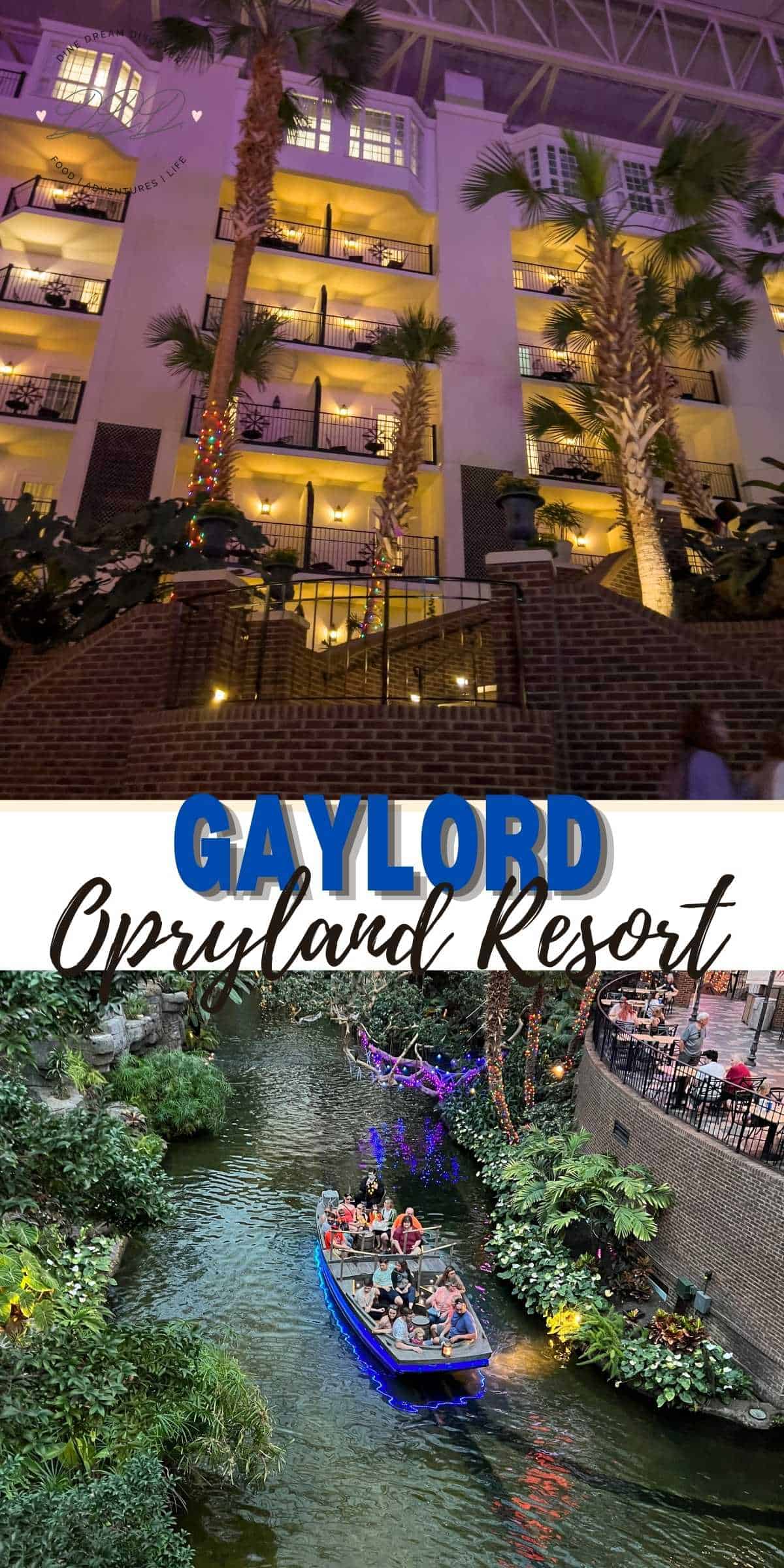 This post may contain affiliate links. See my disclosure policy for more info.
Why You Need to Visit Gaylord Opryland Resort Nashville
We decided to make a stop in Nashville on our way back to Florida to (re)celebrate my 62nd 61st birthday since we missed it last year because we both had Covid. But only for a few days.
While the trip wasn't as extensive as our 6000 miles for my 60th birthday (8500 😂), it was a lot of fun as we had only been to Nashville once before for overnight.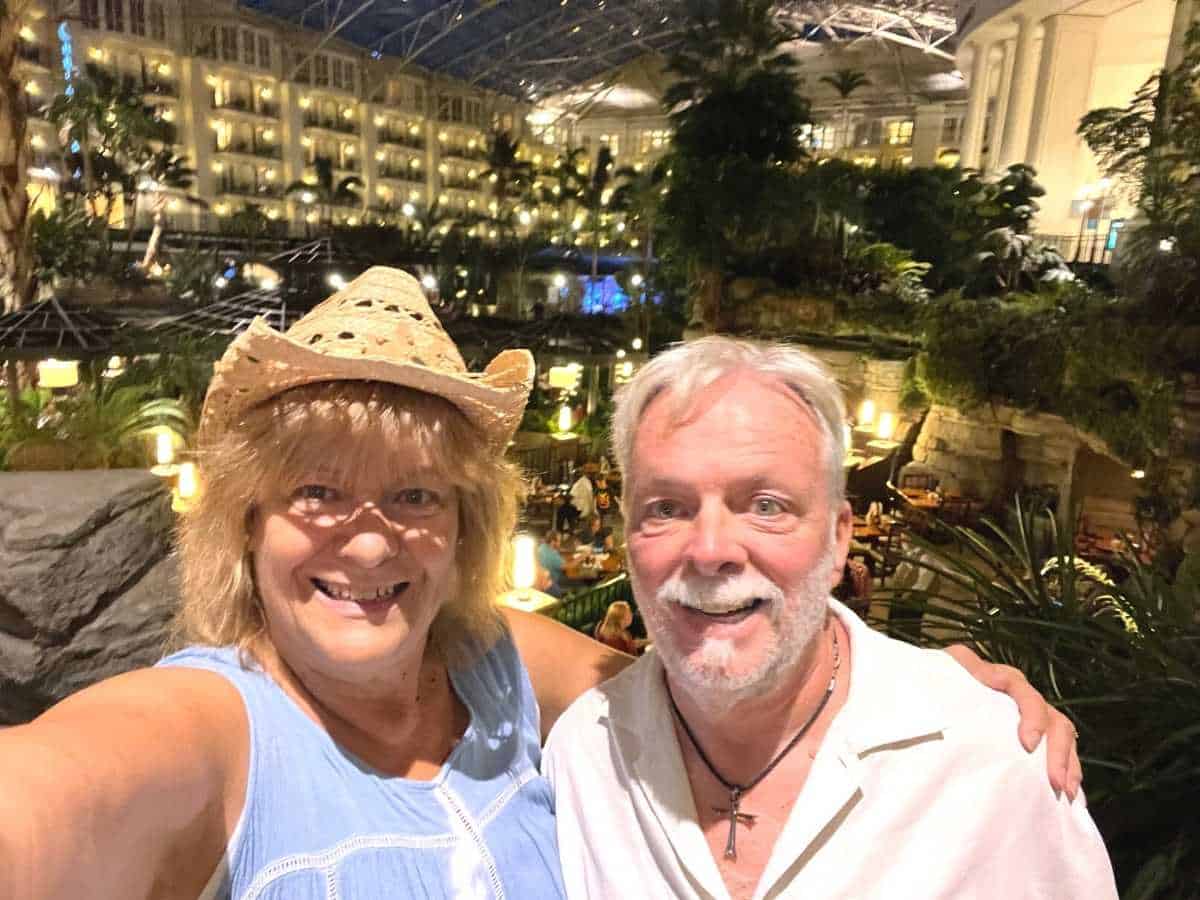 I tried to cram as much into our 2-day itinerary as I could but we still weren't able to see everything that we wanted to.
After having been to the ICE Event at Gaylord Palms in Florida, which was amazing, I knew the Resort in Nashville was most likely just as beautiful and I wanted to see it.
After stepping foot inside, we were overwhelmed with how beautiful and luxurious this resort property is.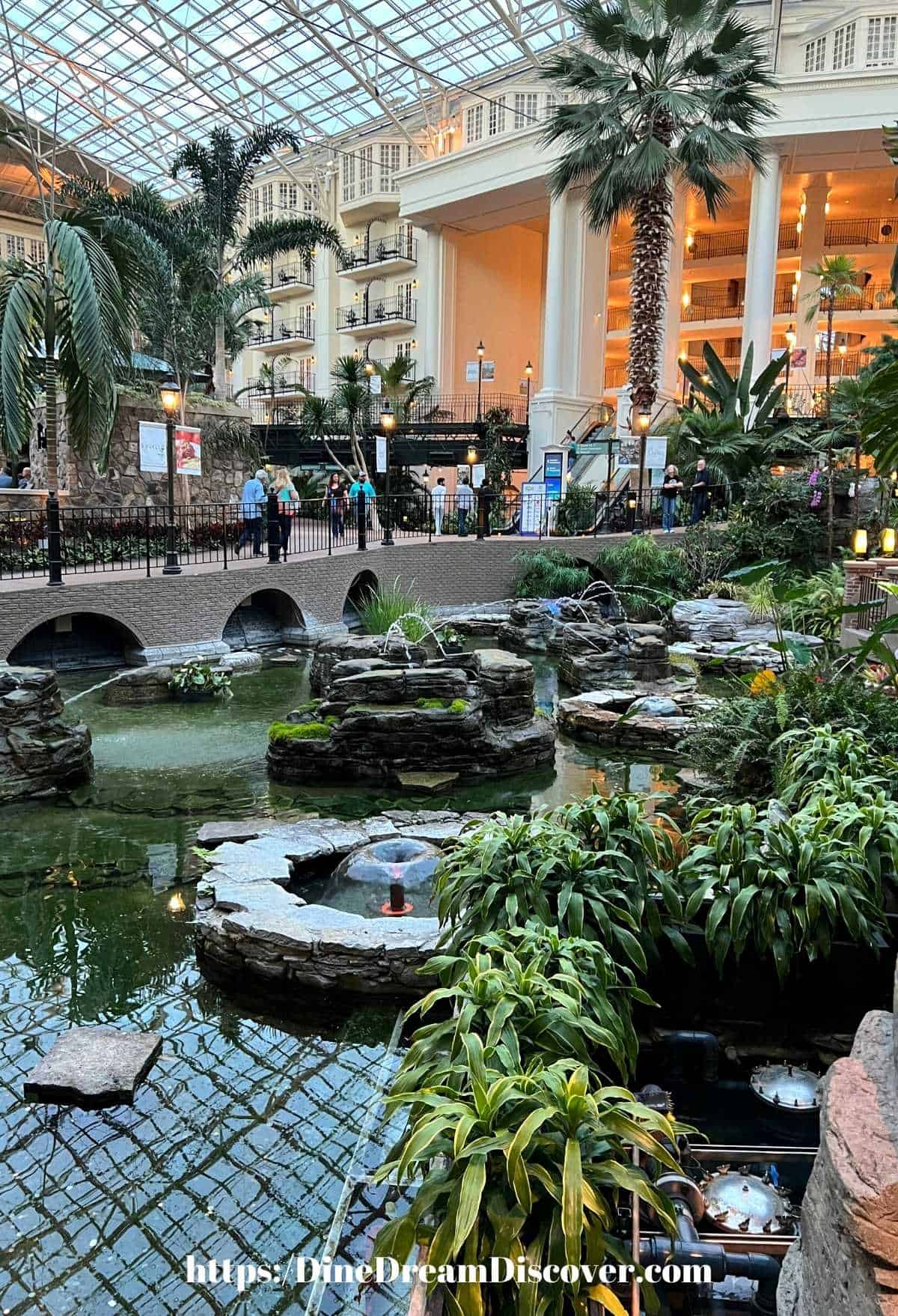 And we thought for sure that we would get lost trying to find the Delta Riverboat. However, there is a huge sign showing exactly where everything is. And an elevator too if you need one.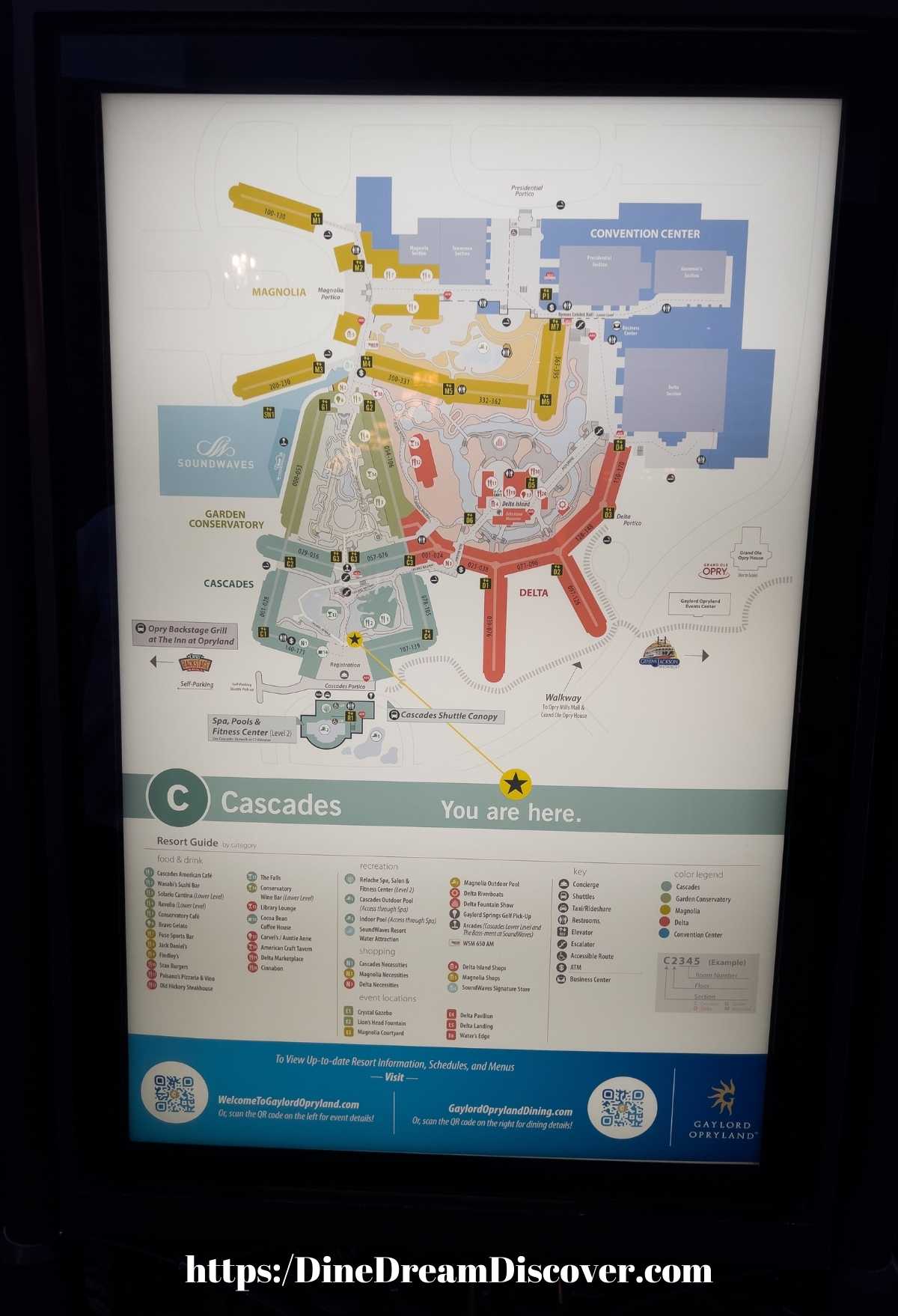 Visiting Nashville is an amazing experience for any tourist, but it can be hard to decide where to stay if not traveling by RV.
There are so many hotels and resorts in the area that it can be overwhelming.
We stayed at Nashville KOA which seemed to be a perfect location in our RV. However, if we weren't, Gaylord Opryland Nashville would have been our choice which was right up the road. I bet the rooms are amazing!
After checking online, I had seen a few reviews that you can go to the resort and just walk around, dine, and shop, as well as a few other things even if you aren't staying overnight.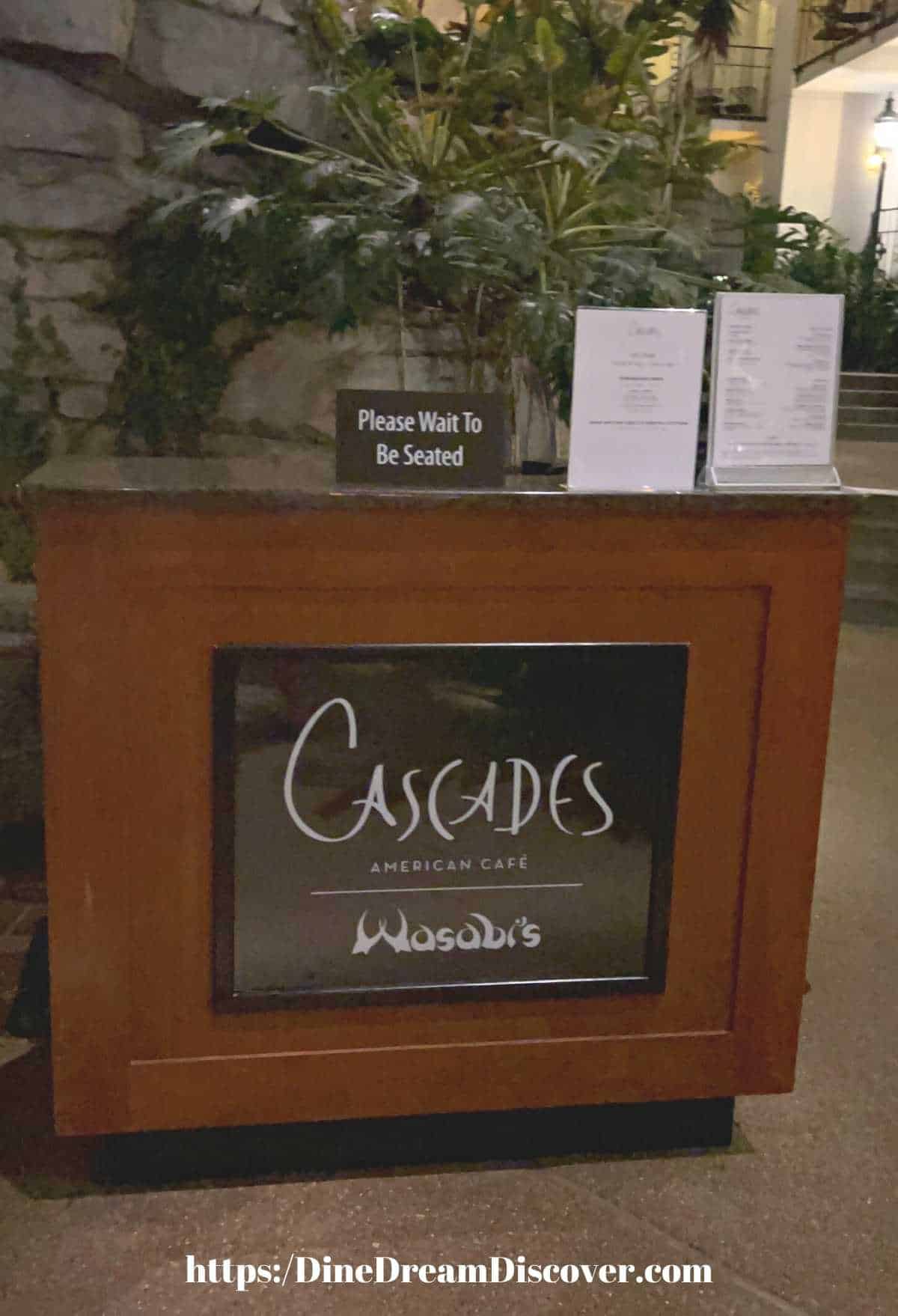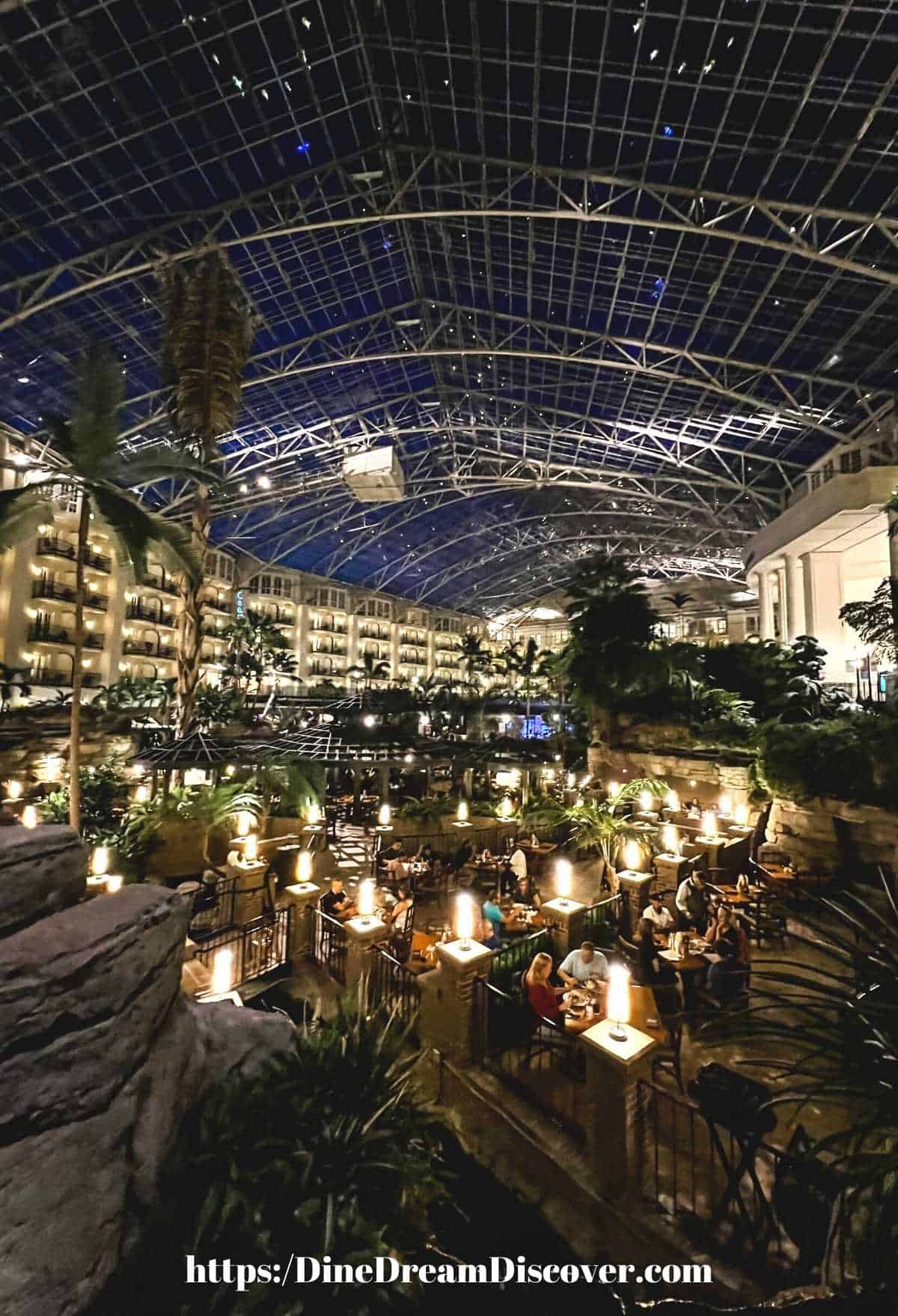 About the Resort
The Gaylord Opryland Resort is one of the most luxurious resorts in Tennessee, with more than 2,800 rooms and suites to serve travelers from around the world. It began as a humble 600-room hotel.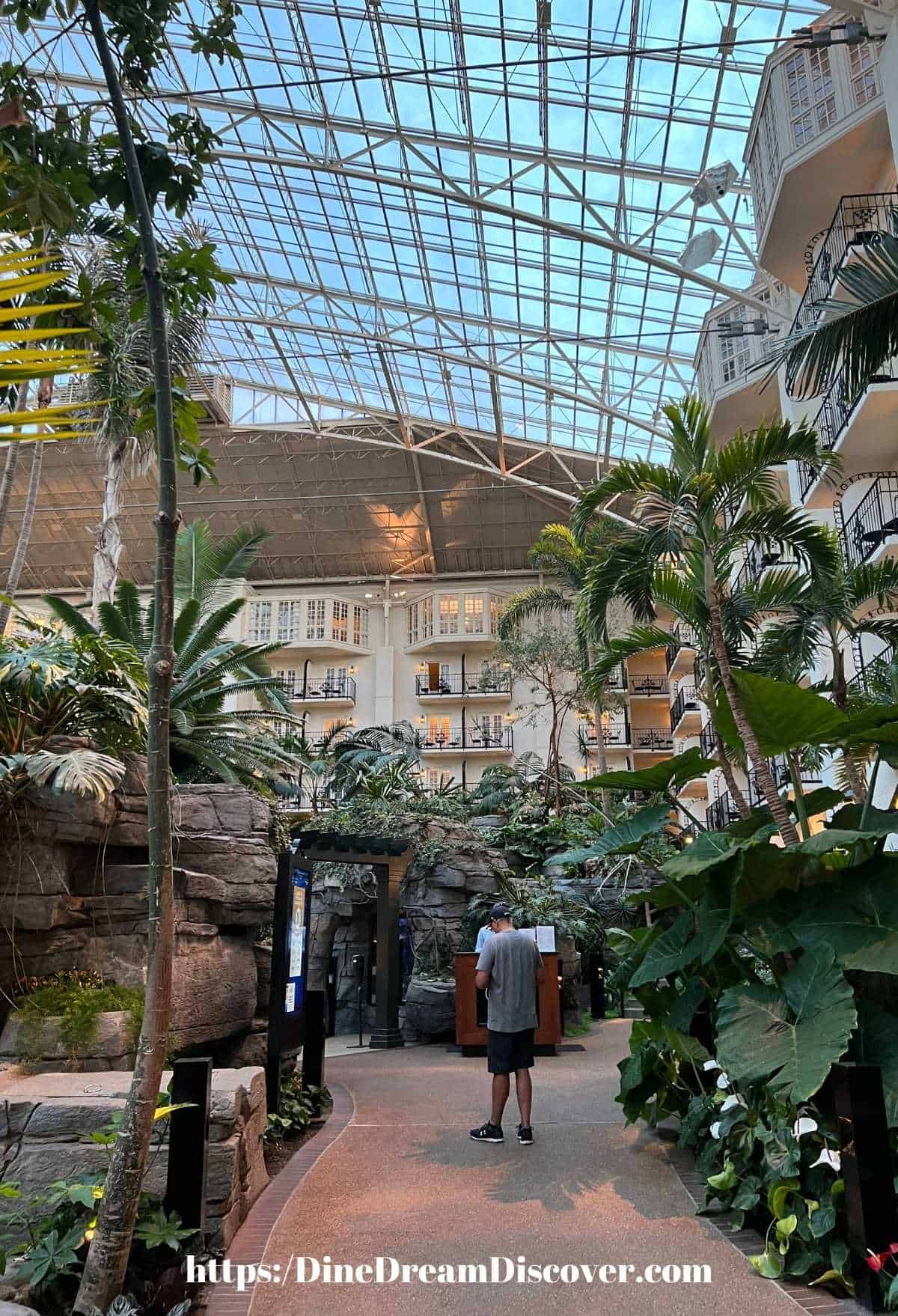 If you're looking for a place that has something for everyone, then the Gaylord Opryland Resort should definitely be on your list!
This hotel offers everything from luxurious rooms with stunning views, to world-class dining options and tons of things to do every day.
The resort even features indoor gardens spanning 4.5 acres including 9 acres of waterfalls!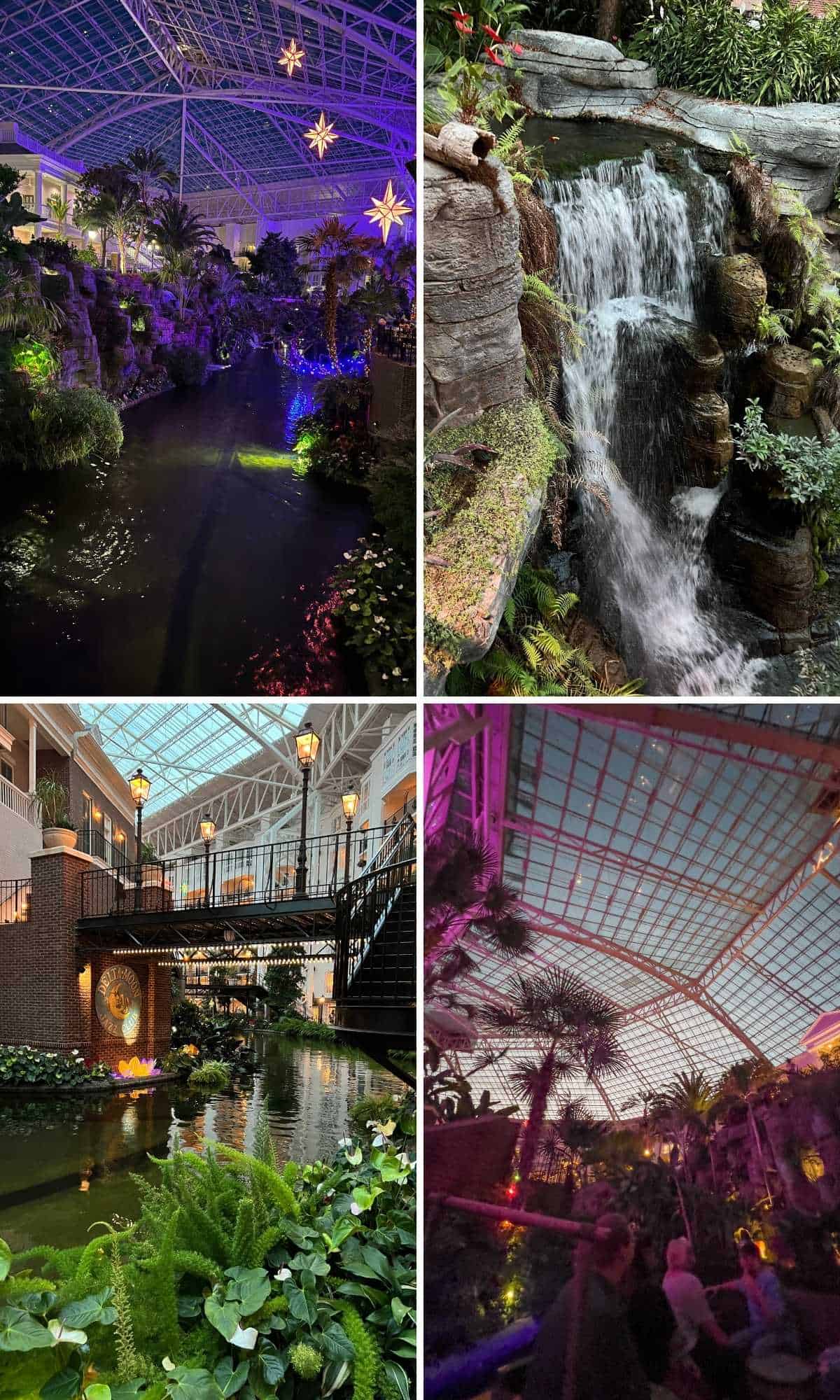 The interior of the hotel's atriums are filled with 50,000 tropical plants with 9 acres of indoor gardens and is surely a sight to see.
You'll feel like you've entered another world when you step into this magical getaway full of surprises around every corner.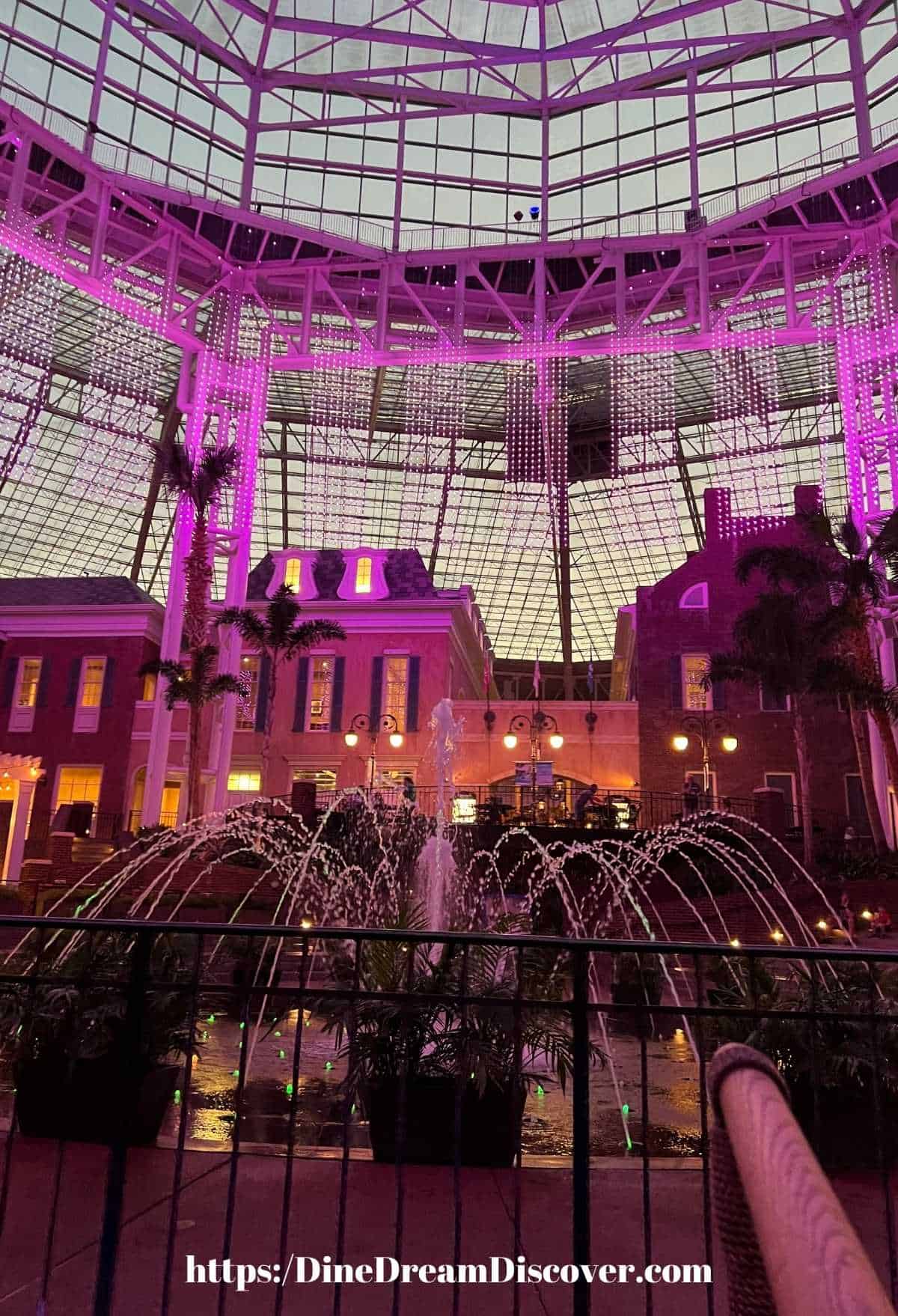 Opryland Hotel was built in 1977 and is part of a larger entertainment district known as Opryland USA.
It closed down in May of 2010 after the historic flood and underwent renovations and reopened in November of 2010. And in 2012 was acquired by Marriot.
An Indoor River...Why Yes, Yes, they do!
I saw that they had a Delta Riverboat ride and I added that to our itinerary. But since we were only there for a few days, the only option available for us was the Ghouls Night Out Riverboat Ride.
It seemed like it was more geared to children, but I didn't care. I was going. There were actors along the way dressed up where the boat would stop and they would entertain.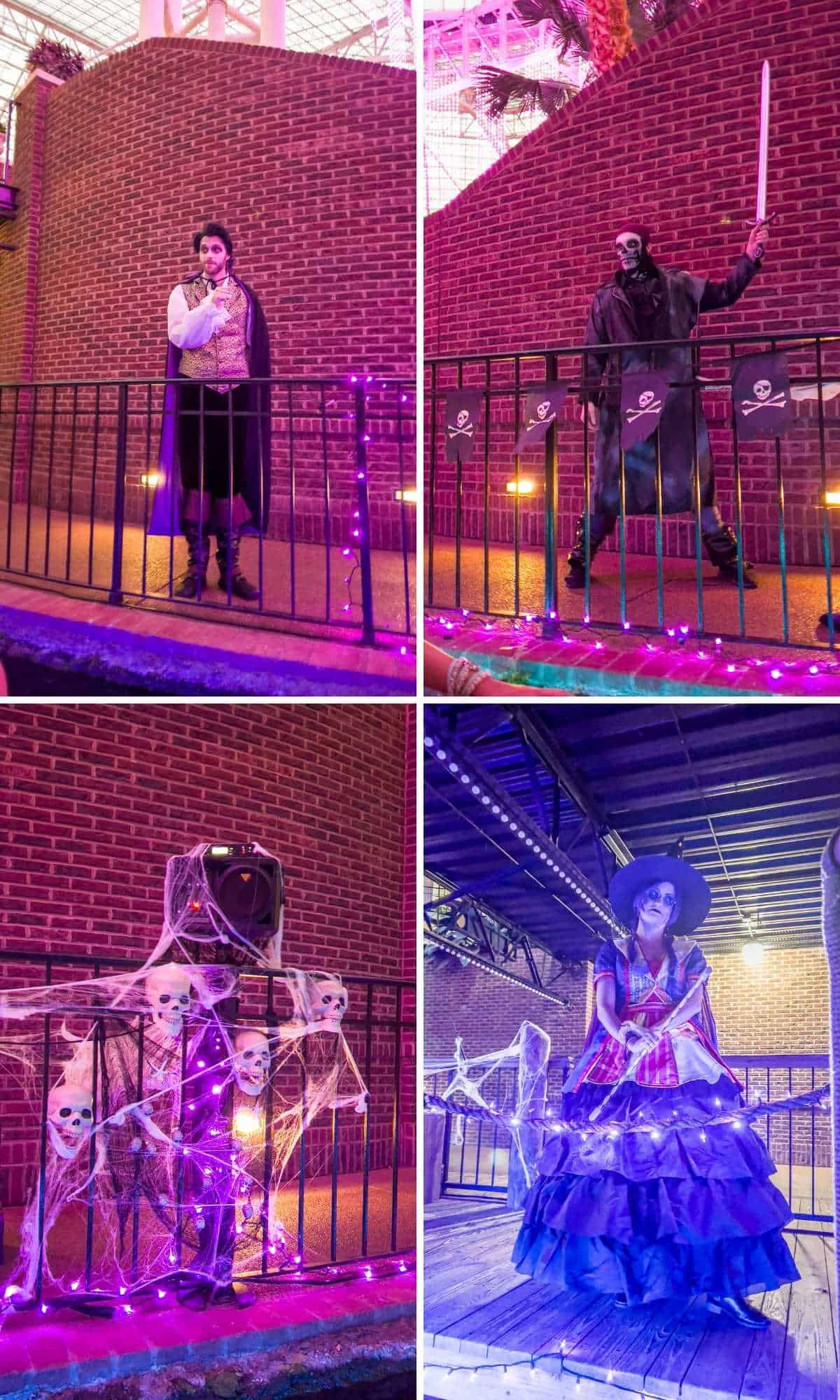 The Delta is a unique aspect of the resort, with boat rides through a quarter-mile-long indoor river winding river of 4.5 acres.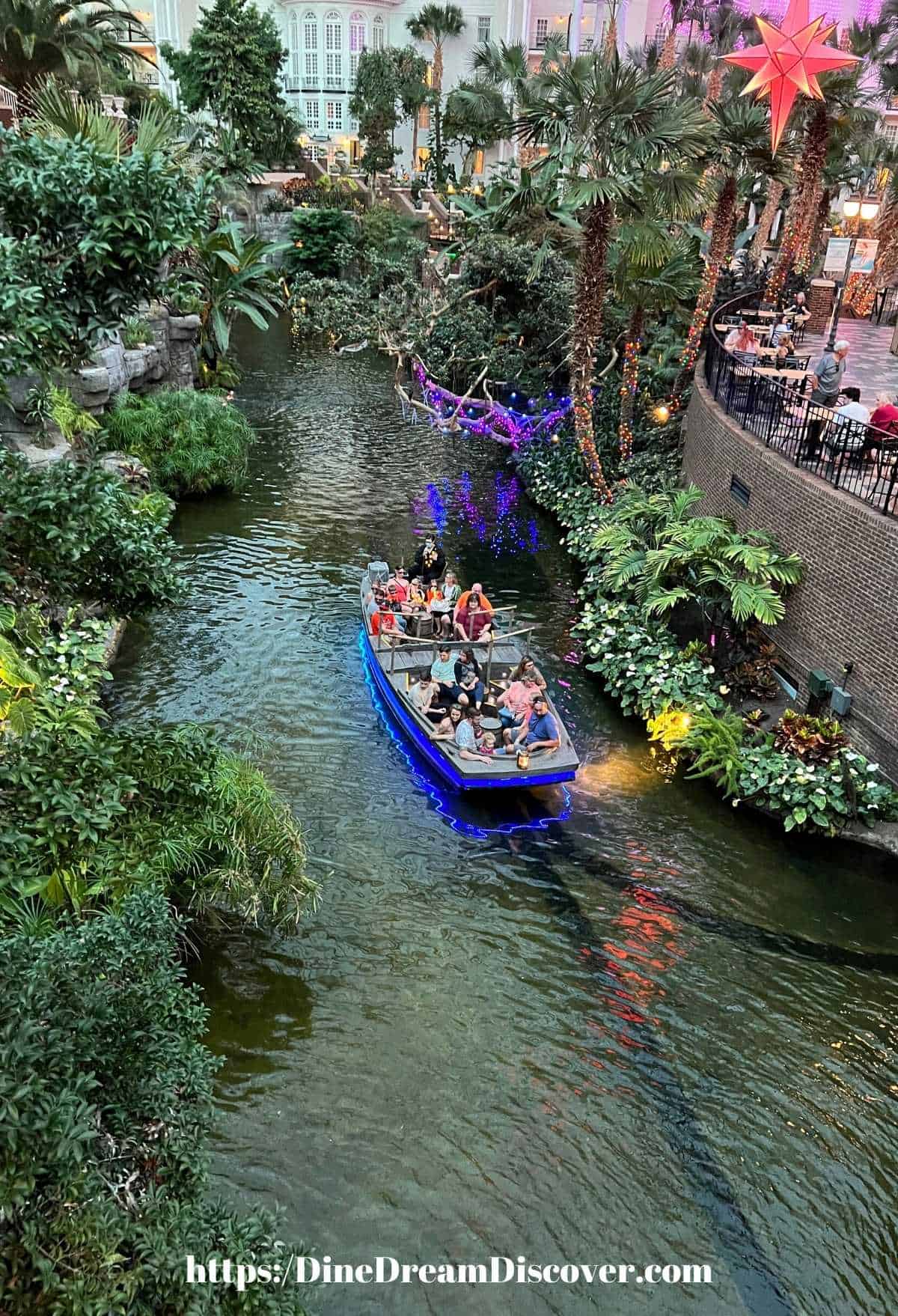 Over 1,700 samples gathered throughout various parts of planet Earth (including all the US registered rivers), are included in the Delta River.
And there are even huge fish in the river.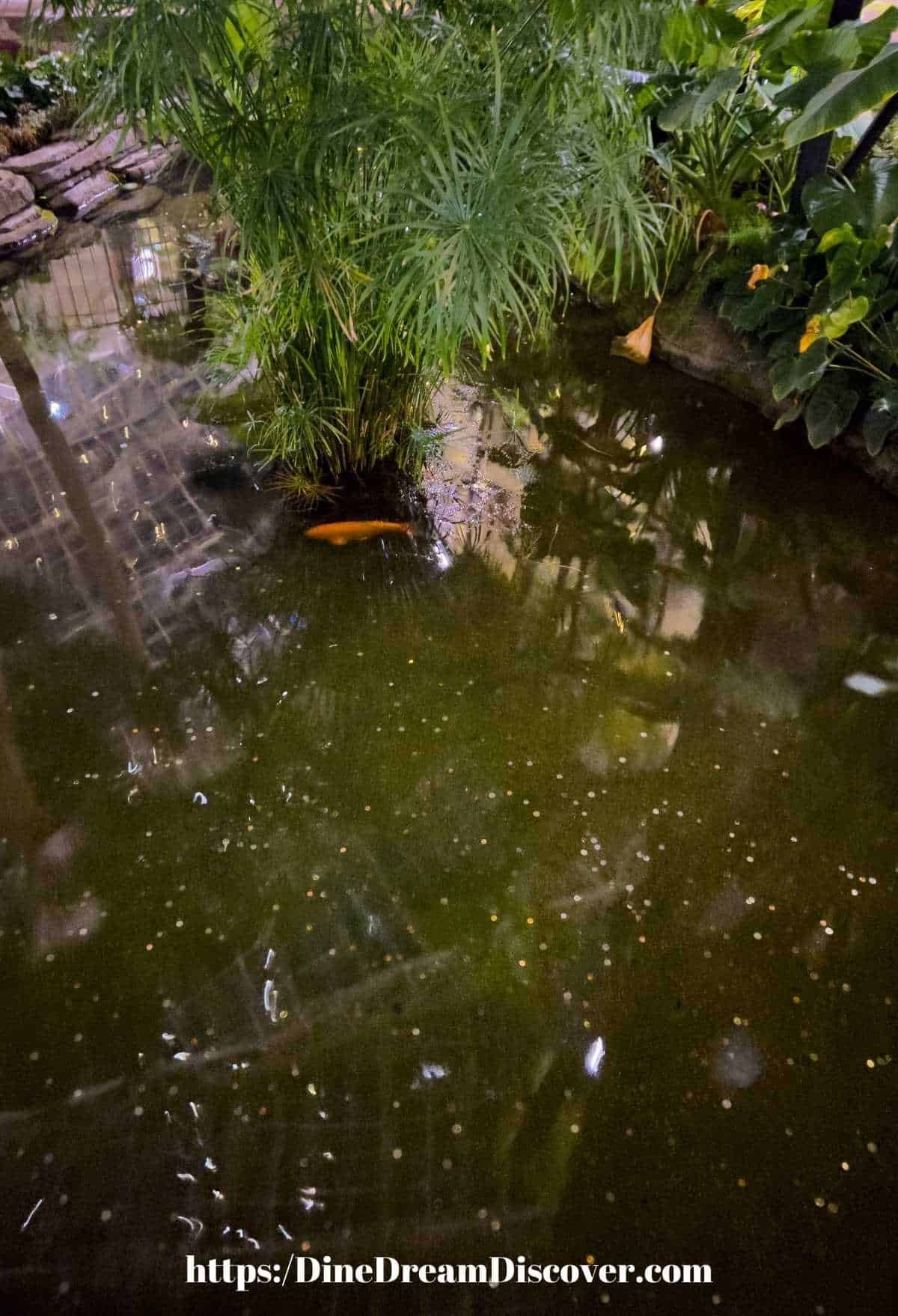 Guides provide commentary on what you're seeing as well as anecdotes from their experiences.
When you get on the boat, they give you pair of 3D glasses for added effects.
They will also take your picture that you can purchase at the end of the ride.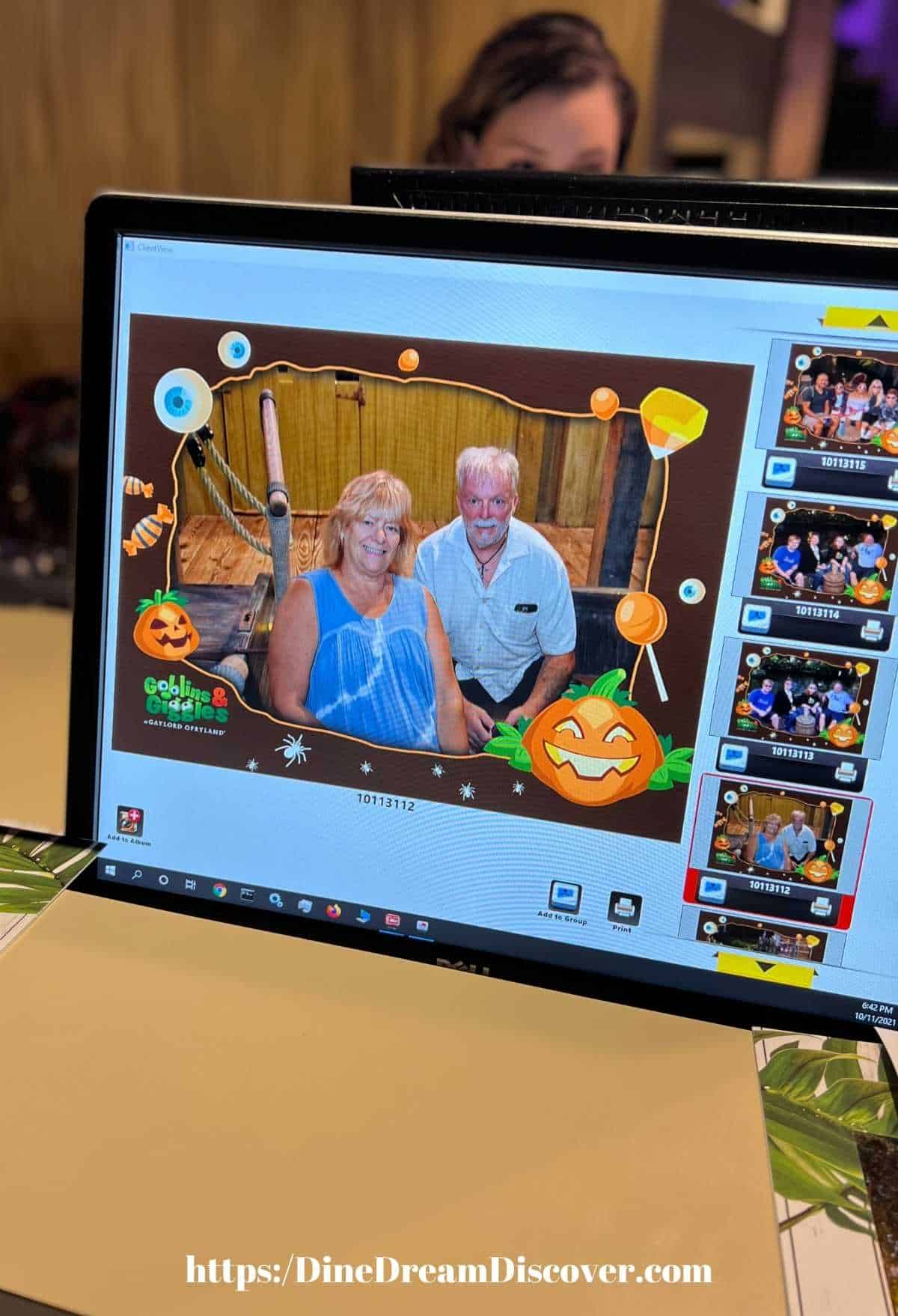 The ride lasts for approximately 15-20 minutes.
Tickets can be purchased online. The tickets for the Ghouls Night Out ride are $20 per person and a regular riverboat ride is $15.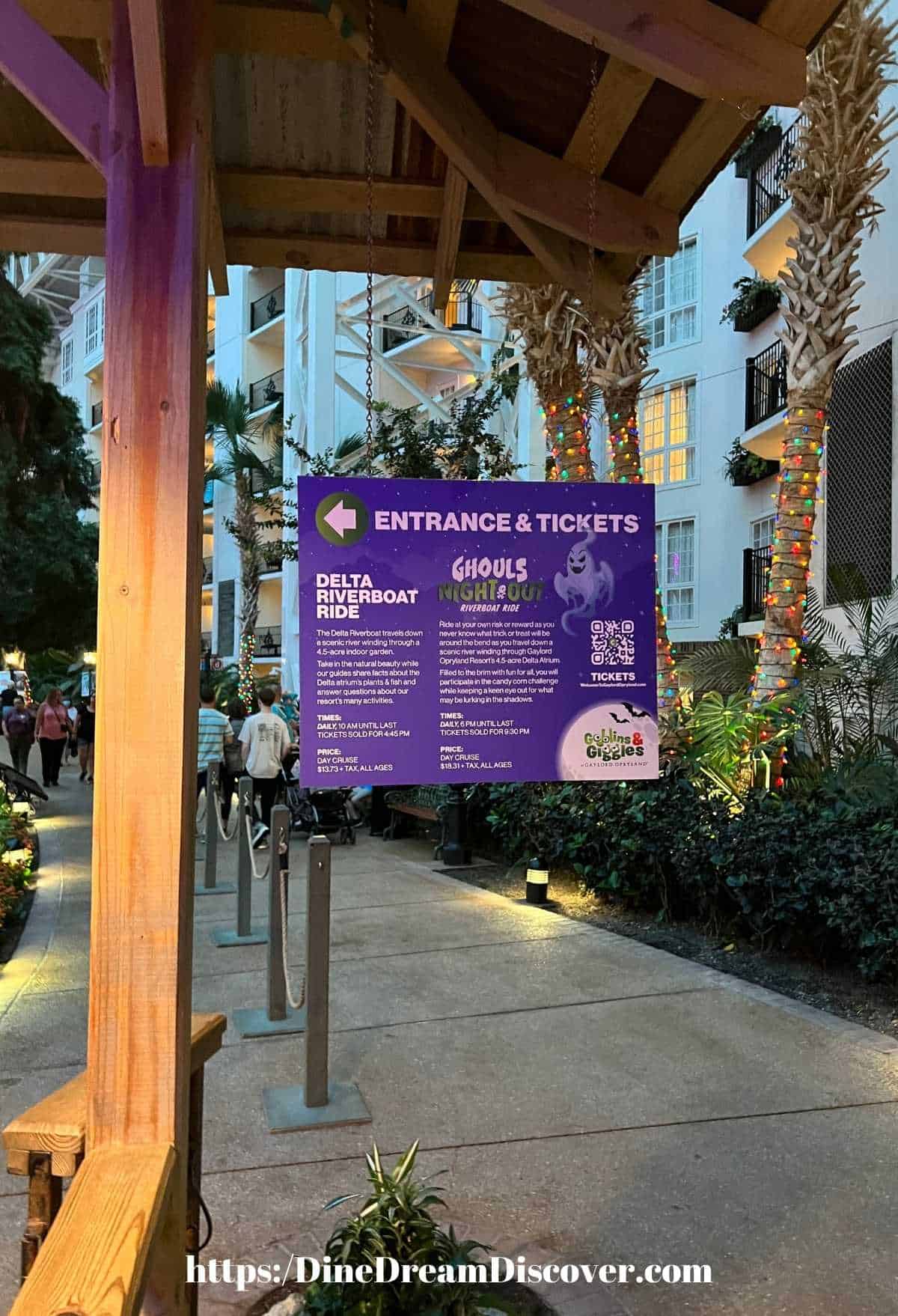 You can purchase them online or at the kiosk as we did because we weren't sure what time we were going to be there.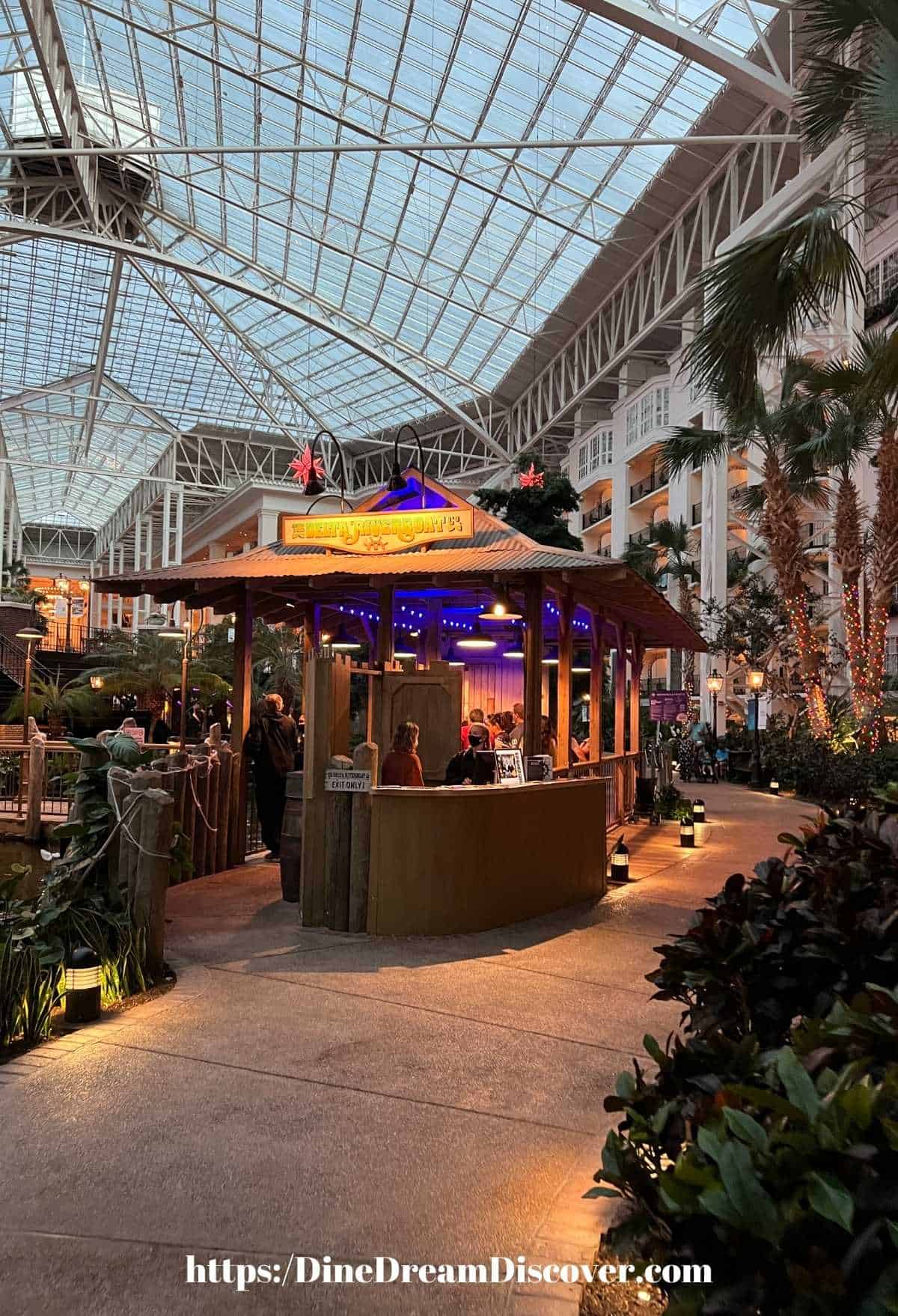 What you need to know before visiting Gaylord Opryland Resort
The Gaylord Opryland Resort & Convention Center is a great choice for families and groups of any size.
This hotel has everything you need for an unforgettable vacation or conference experience!
Gaylord Opryland Resort is the perfect choice for any traveler.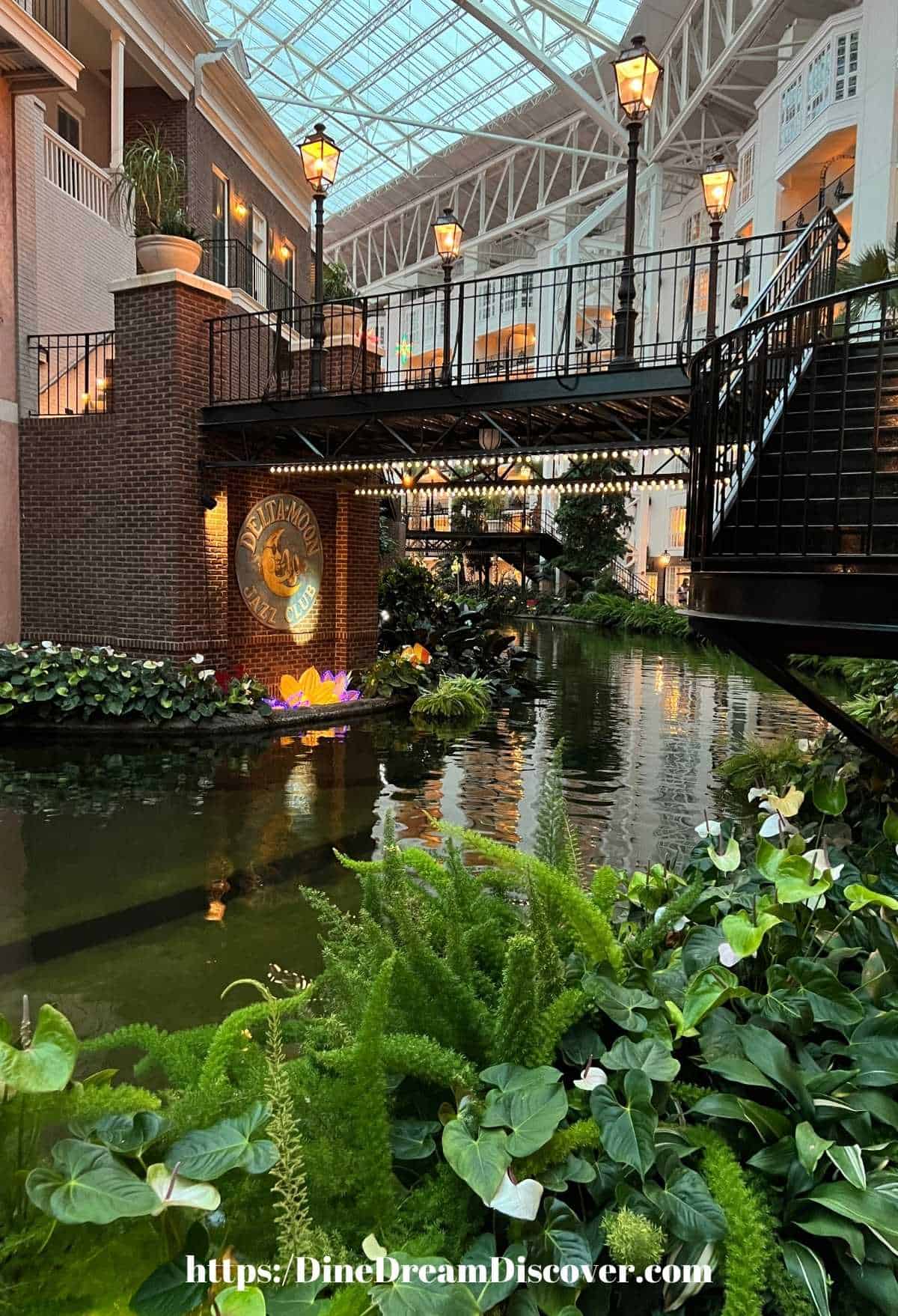 The hotel has many fun activities and amenities that will keep you busy throughout your stay.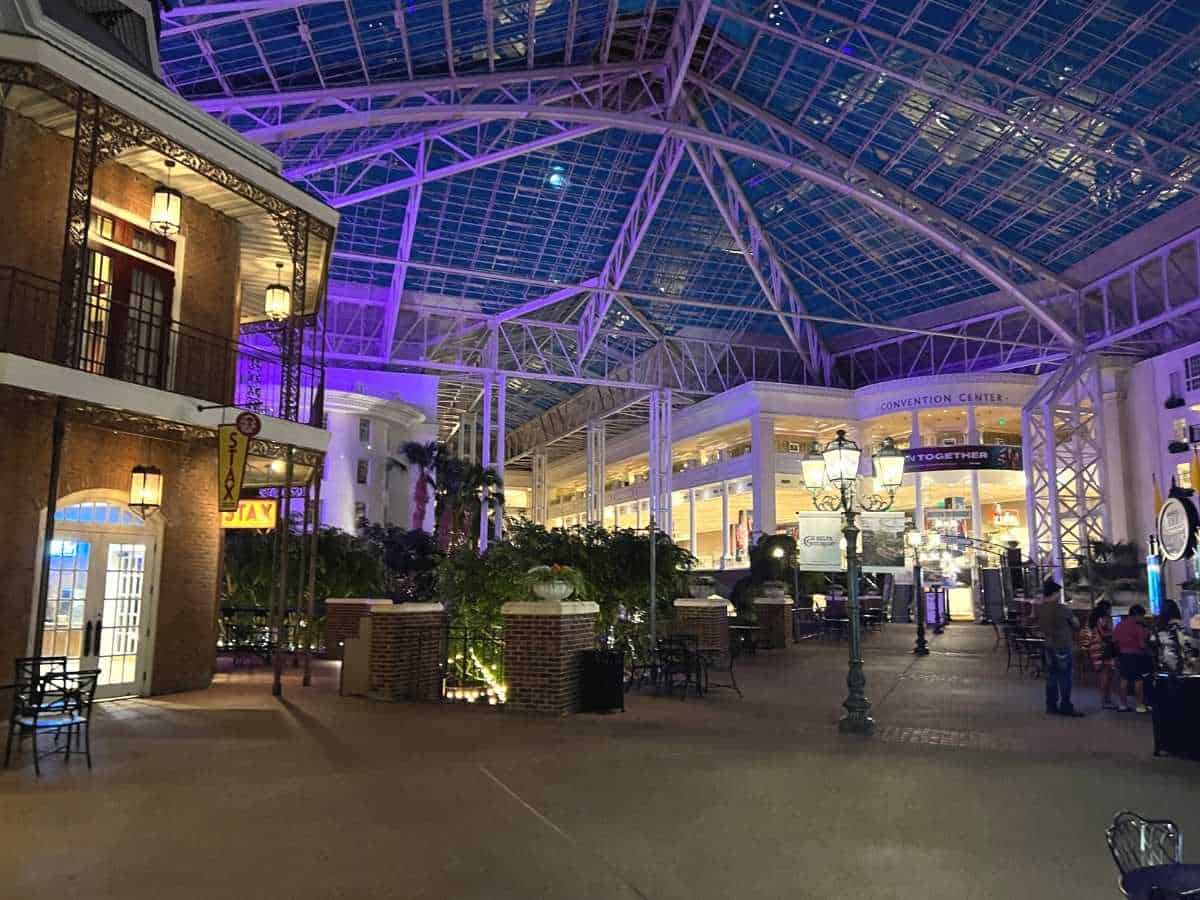 If you want to relax, there are also plenty of areas where you can sit back and unwind as well!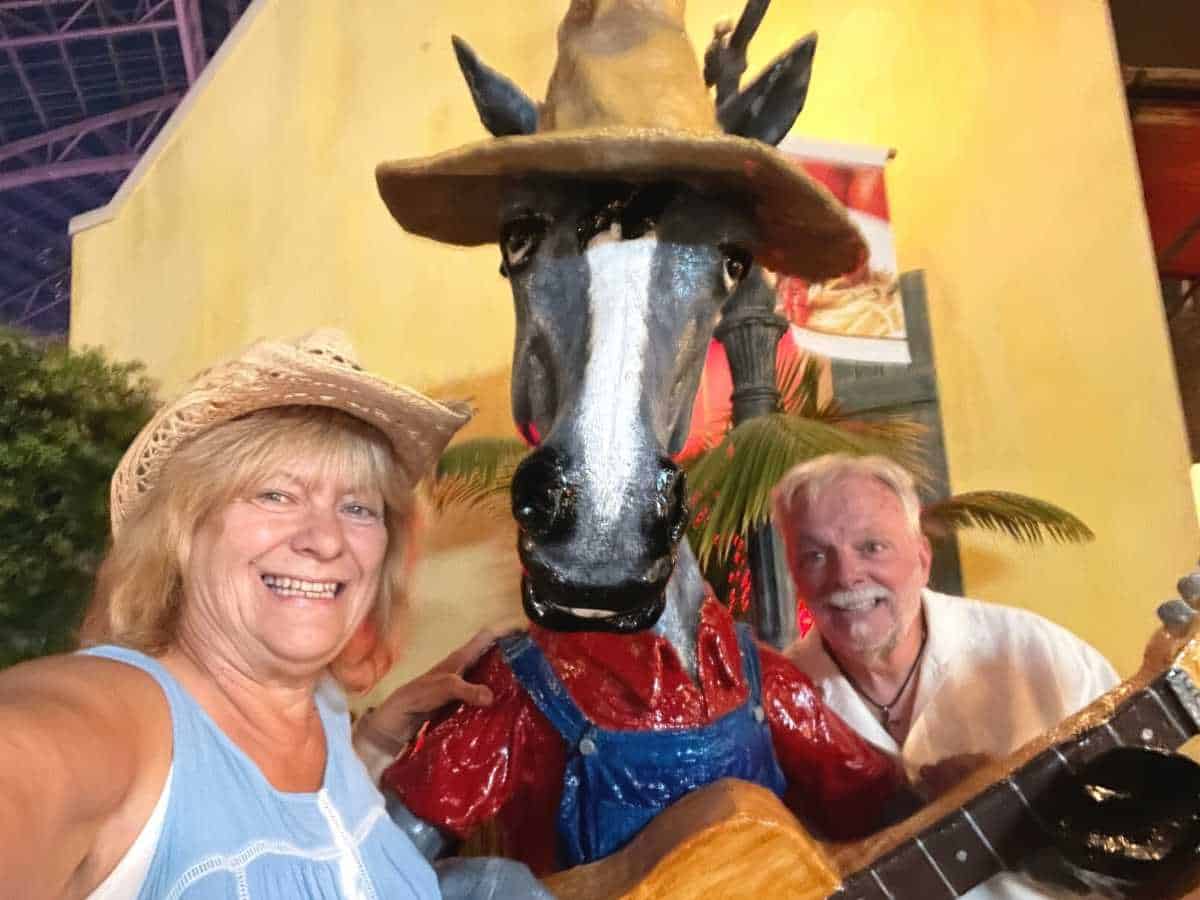 Plenty of shopping nearby at Opry Mall as well as restaurants and stores located right on-site.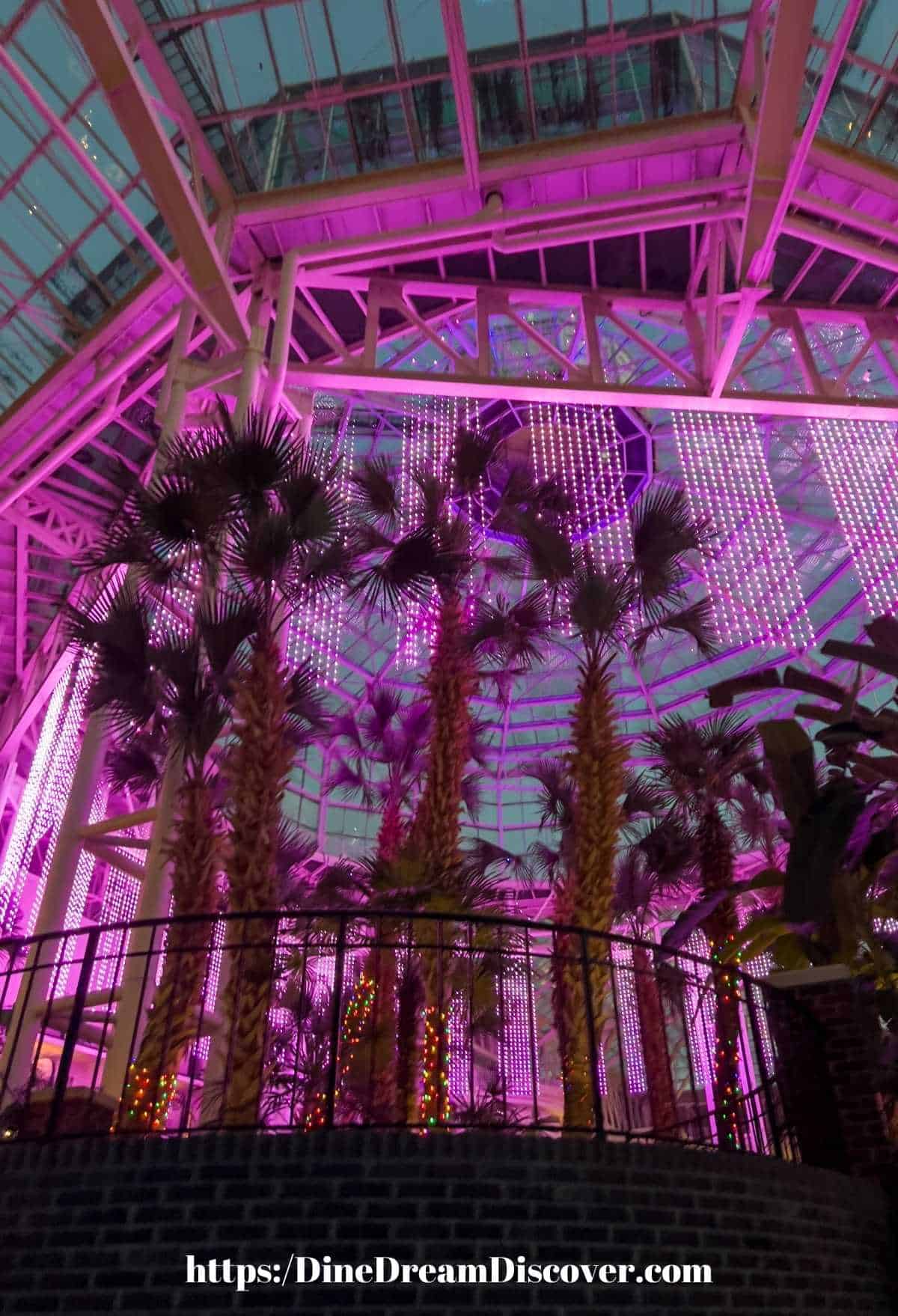 This resort is the epitome of luxury and relaxation of gorgeous grounds, a myriad of dining options, plenty of pools, and more activities than one could imagine.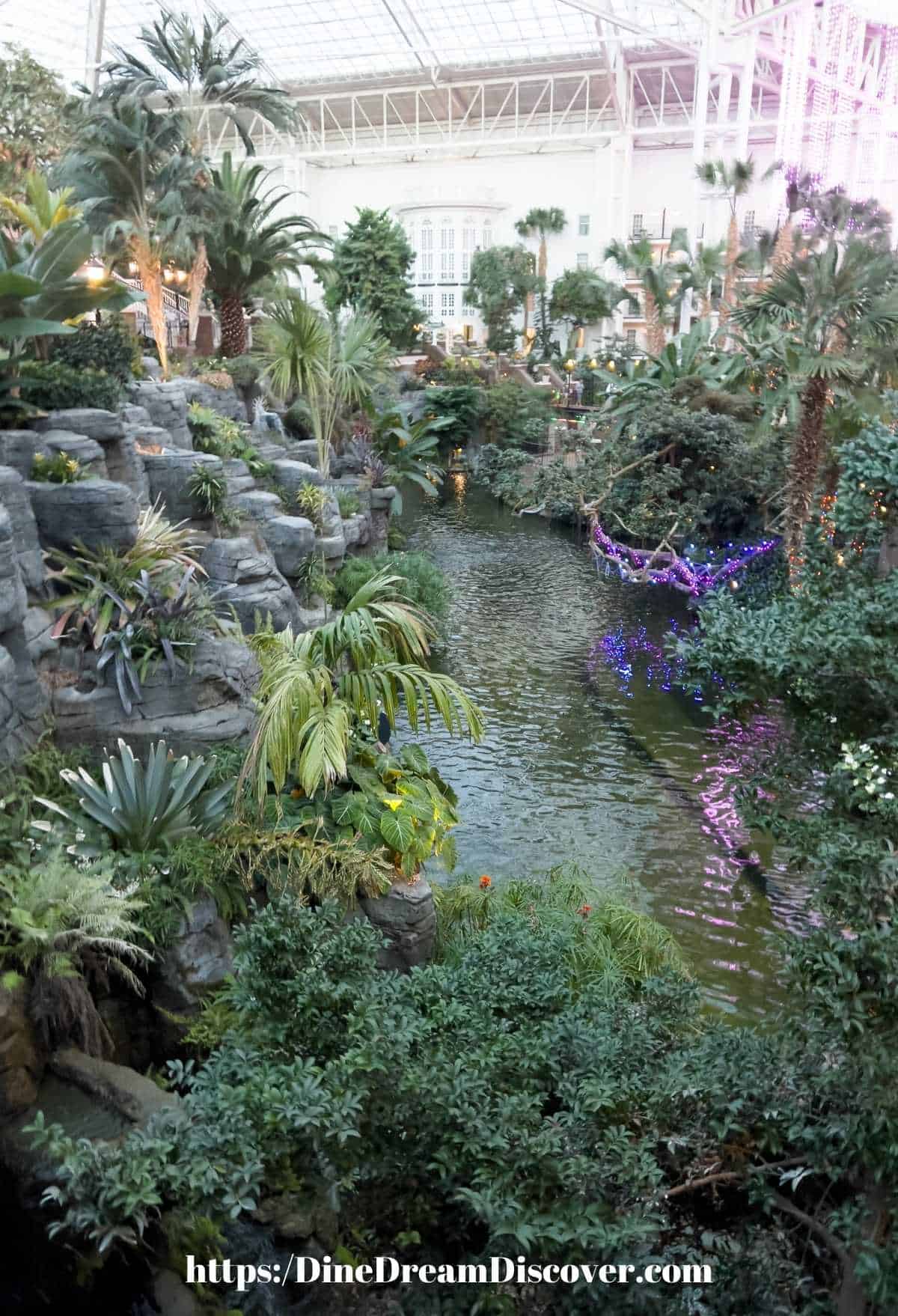 You'll never want to leave this oasis in the city with the most hospitable staff you'll ever encounter!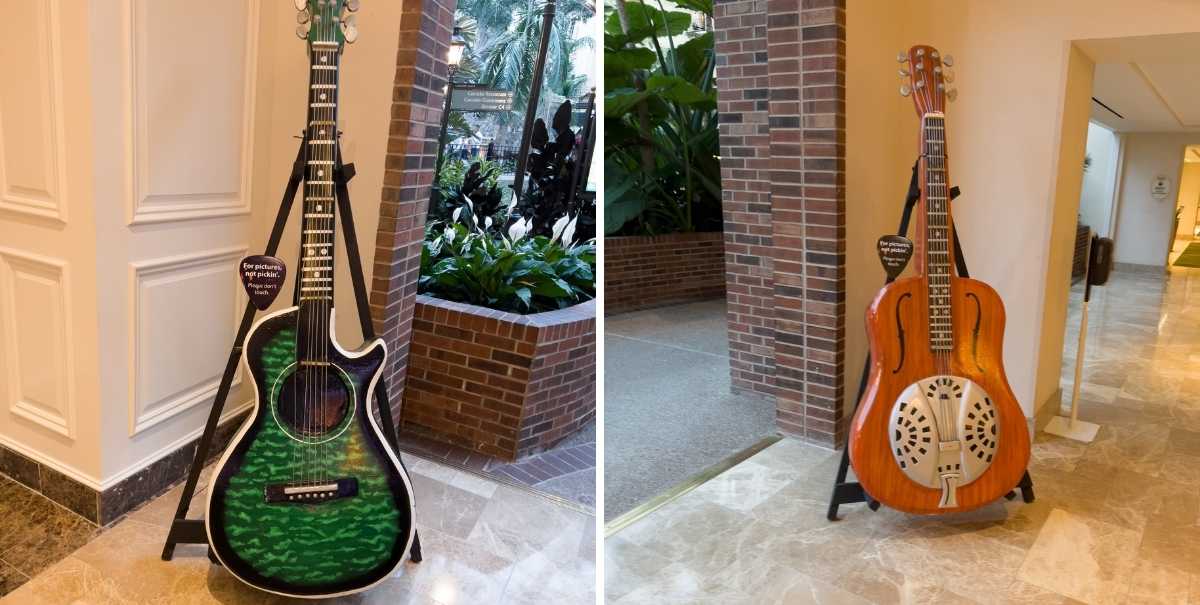 Restaurants and Live Music
Of course, there has to be live music no matter where you go when in Nashville. And Gaylord Opryland is no different.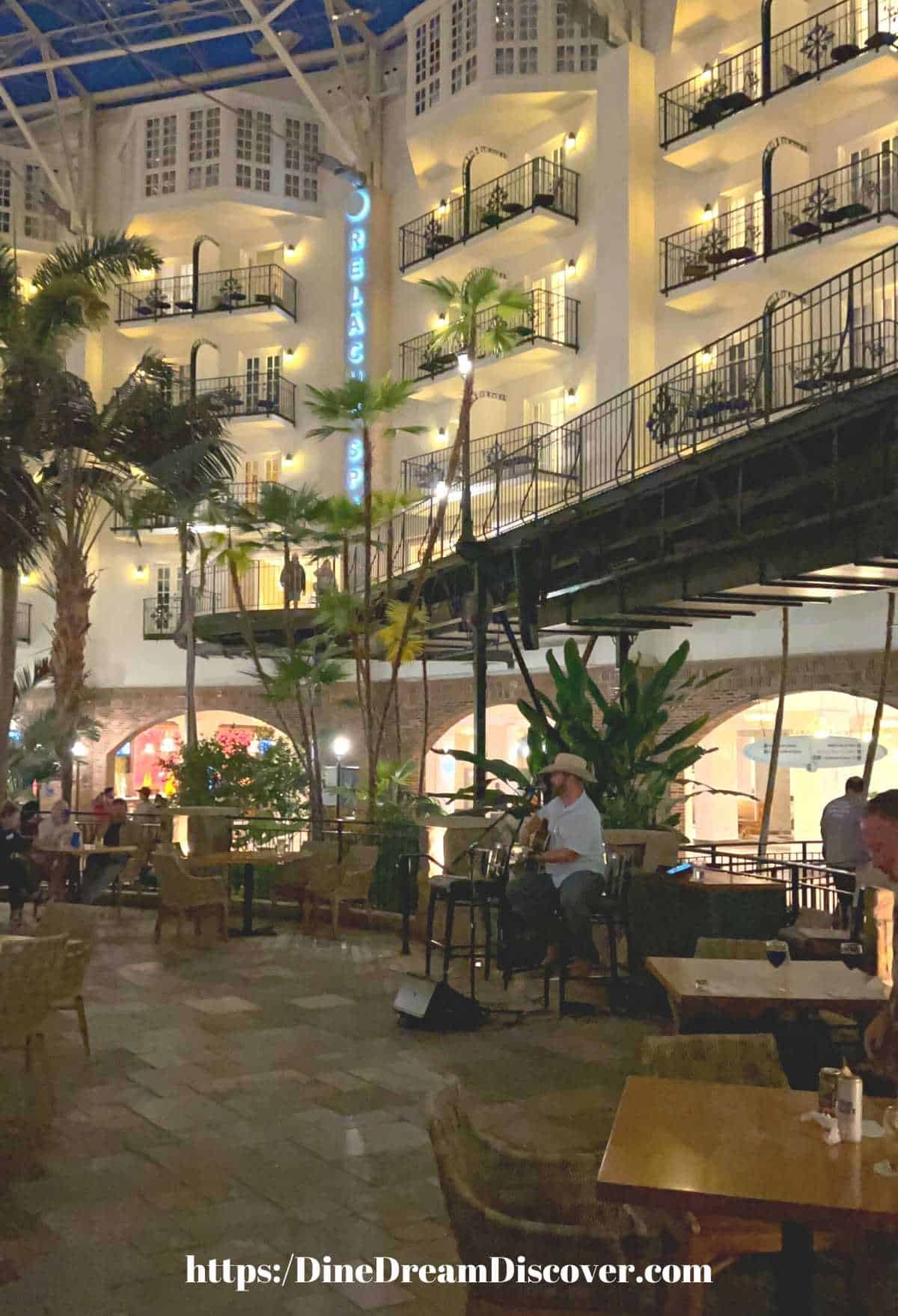 There was a restaurant with a place to sit and relax by the 3.5-story waterfall and listen to some country music.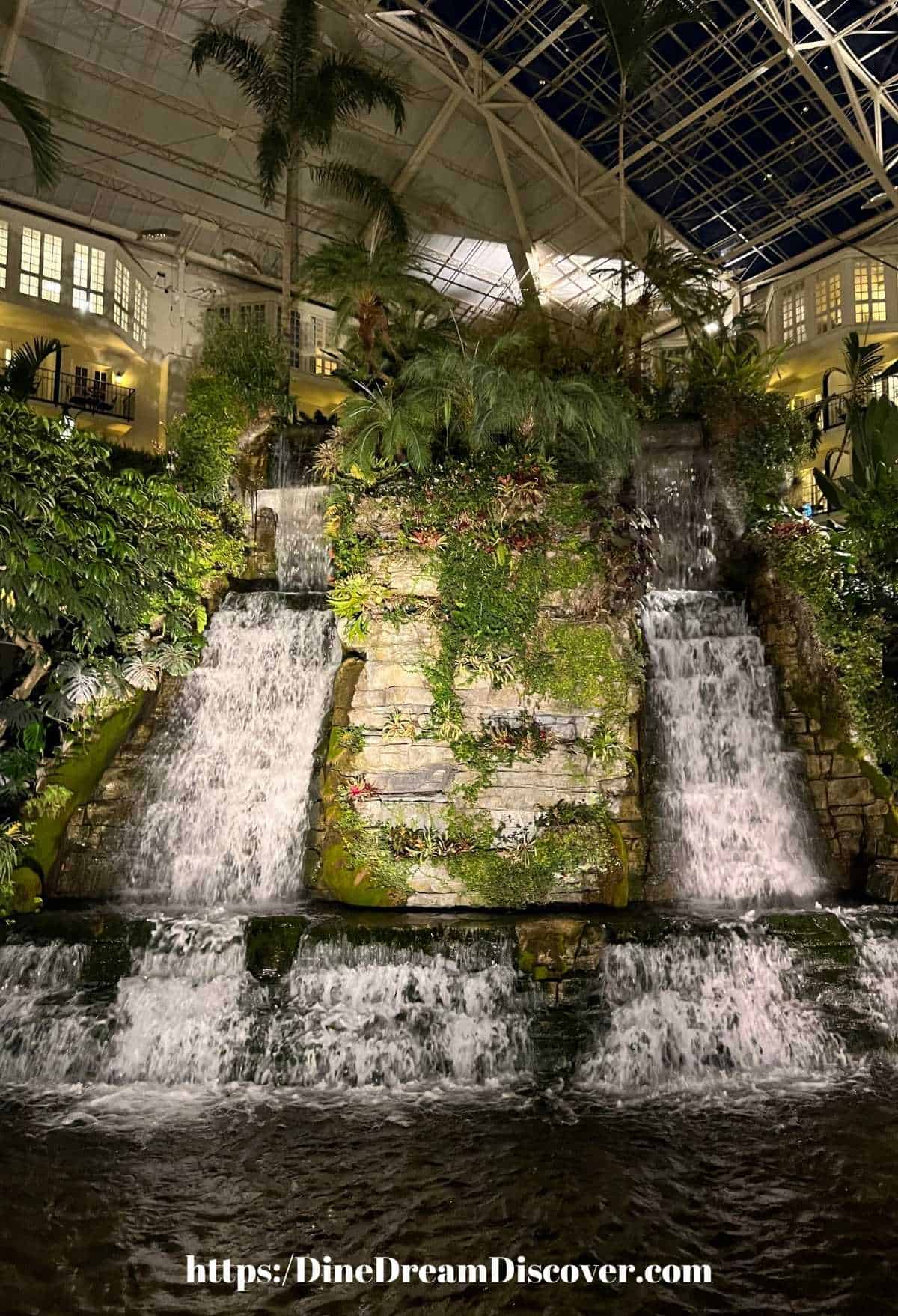 It was very relaxing and you can't go wrong with country music.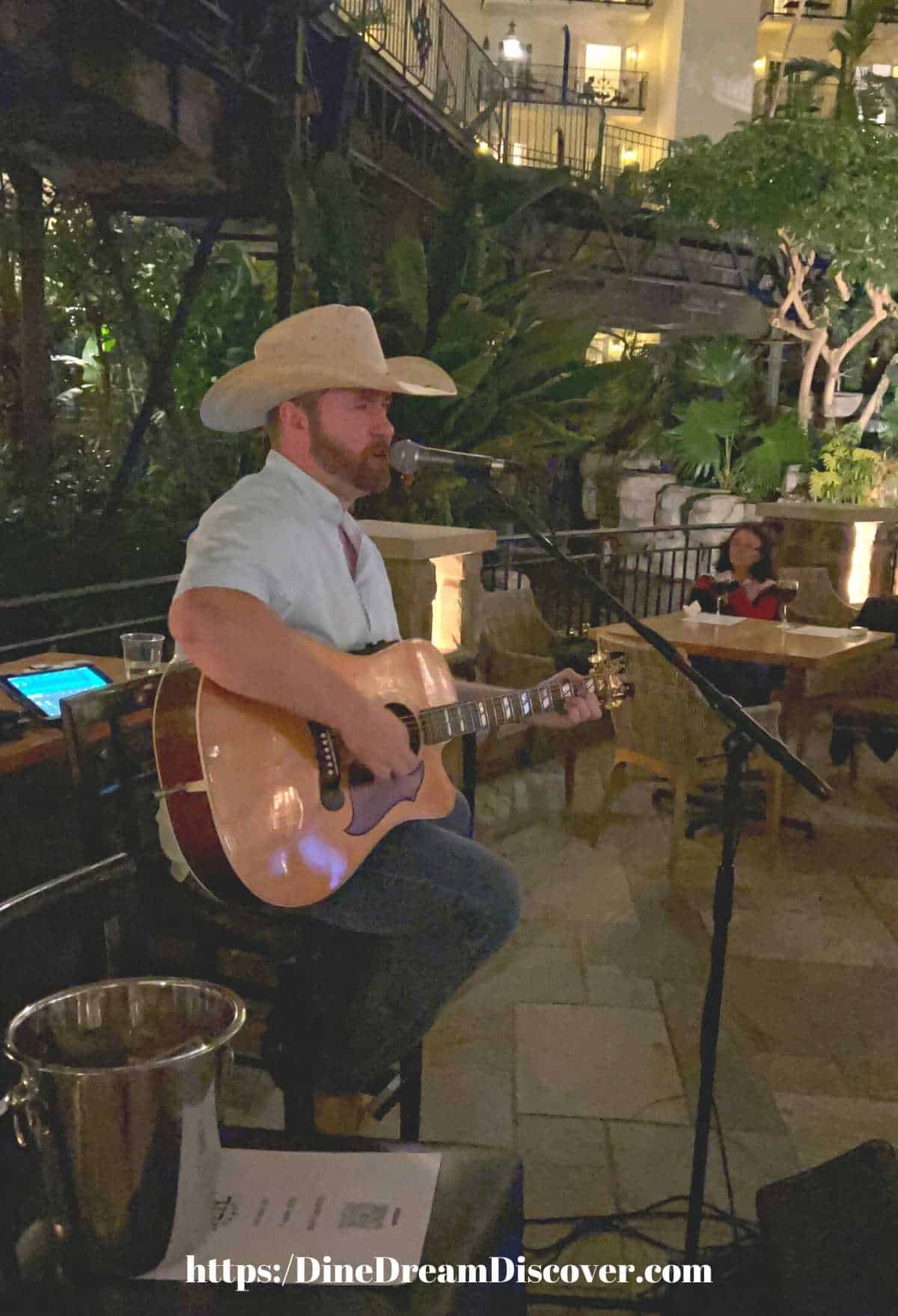 Where to Park
I will say that everywhere we went in Nashville, we had to pay to park. We did take the shuttle a few times from our KOA but even that was $10 per person for a roundtrip.
Parking at Opryland Nashville is not cheap by any means whether you are staying there or just visiting. Valet parking is $40 and self-parking is $32 (per night).
However, if you are disabled, you can get valet parking for $32.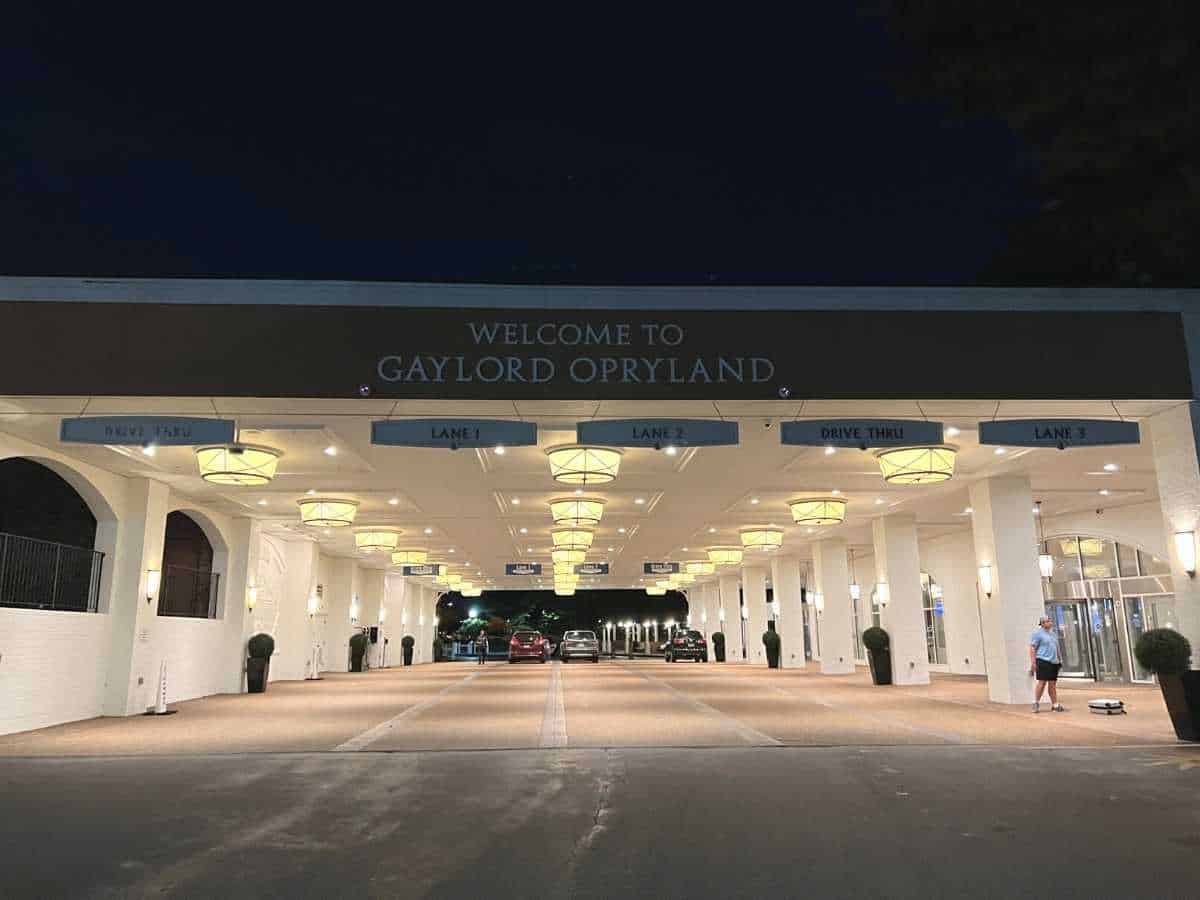 With that said, Opry Mills is located right next door. This is where we parked. I wasn't sure how far of a walk it was going to be to the door, but honestly, it wasn't bad.
According to my watch, it was only .3 of a mile. And it was free! 😉
Popular Nearby Attractions
Located right next door is the Grand Ole Opry which we had visited the following day.
There is also Opry Mills mall, Madame Tussaud's Wax Museum, and General Jackson showboat.
Right around the corner is Cooters (Dukes of Hazzard), and Nashville Palace restaurant, and a live music venue. This is where Randy Travis started out as a dishwasher and cook.
It seems that they offer a complimentary shuttle to overnight guests to the Grand Ole Opry and Gaylord Springs Golf.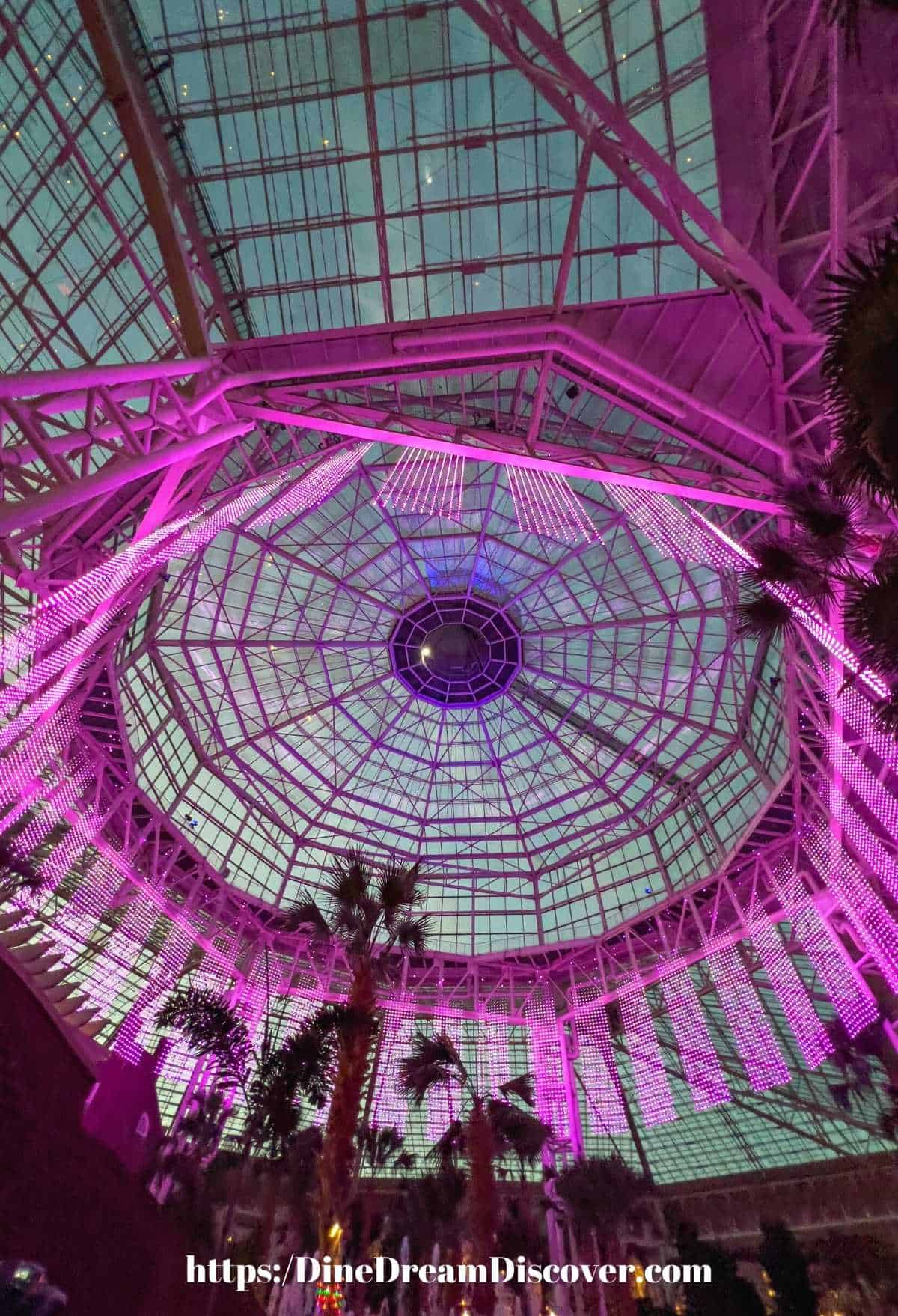 Benefits of Gaylord Opryland Resort
There are tons of restaurants to choose from.
You can ride the Delta Riverboat Tour.
You'll enjoy the convenience of being located near everything.
Your kids will love the waterpark and have the time of your life on the waterpark rides.
Enjoy a luxurious vacation with all your family and friends.
Stay in a beautiful room with an amazing view.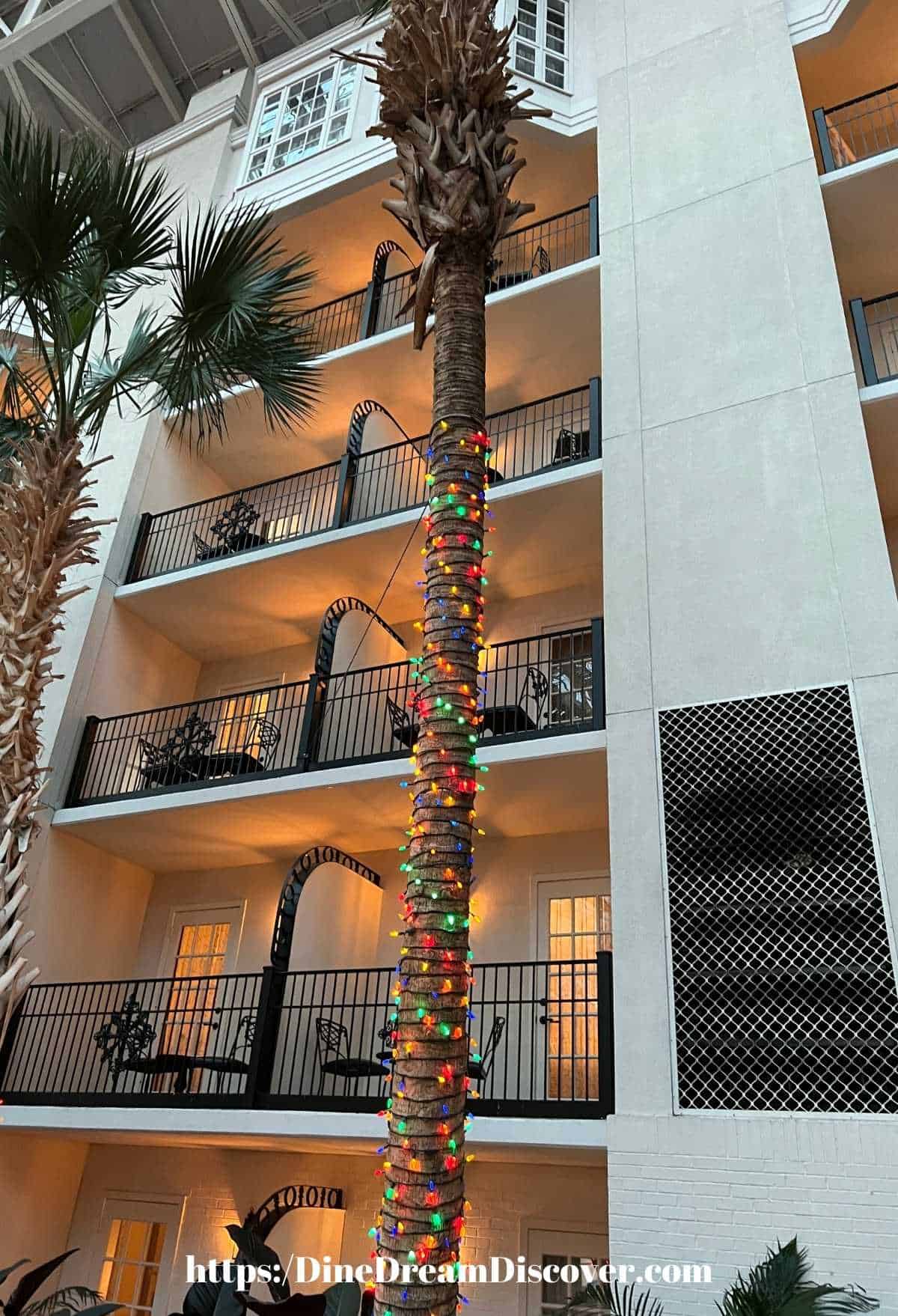 More Things to do at Opryland Nashville
The resort is so big that we didn't get to see it all.
The indoor water park features over 4 acres of fun with slides, pools, lazy rivers, and more!
You can get some tee time in at the Gaylord Springs Golf Links.
Get your exercising in whether with the 3,500 square feet of equipment or in one of the three swimming pools.
Or shop the boutiques which are stocked with name-brand clothing and accessories at Delta Island.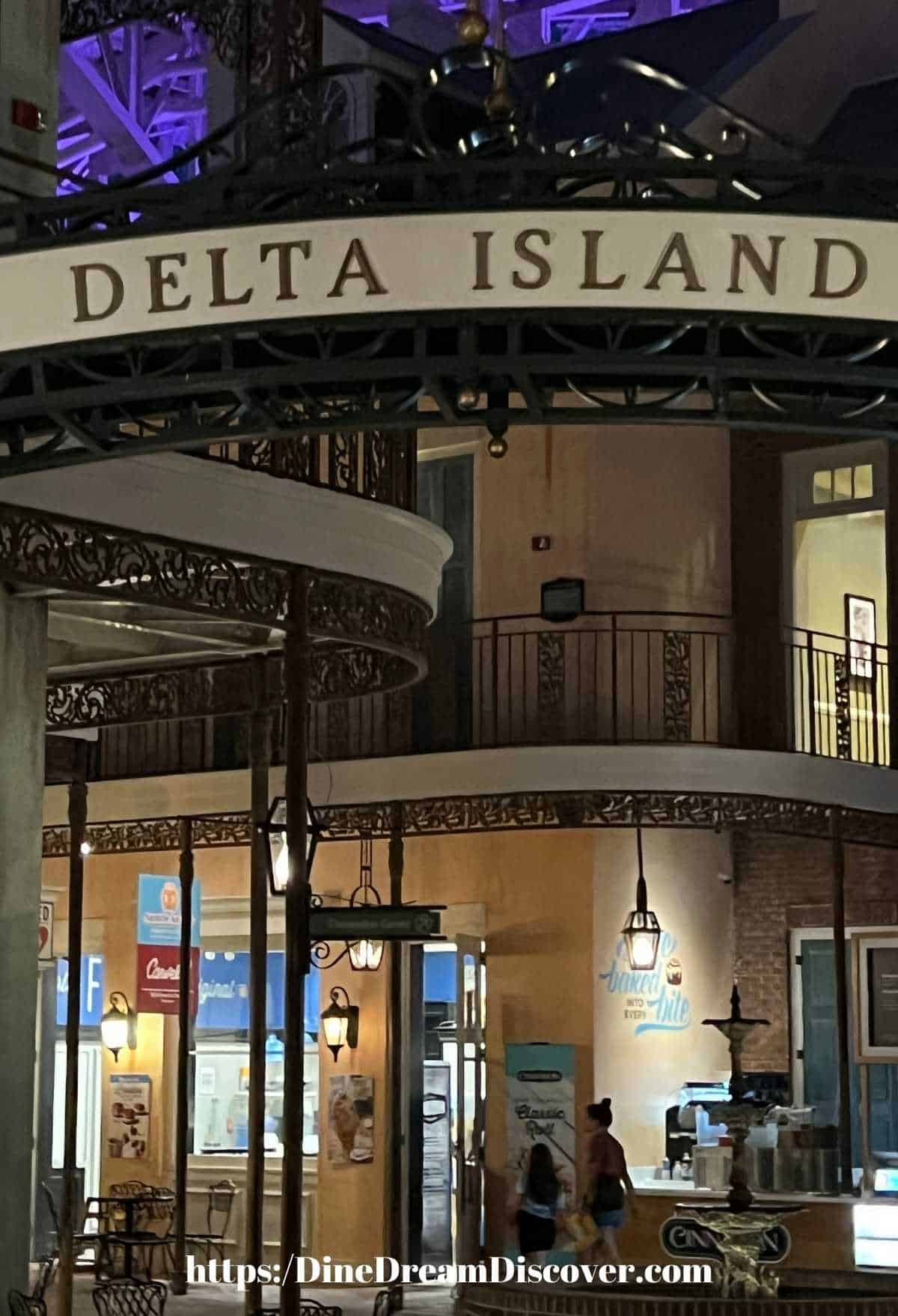 Plus so much more.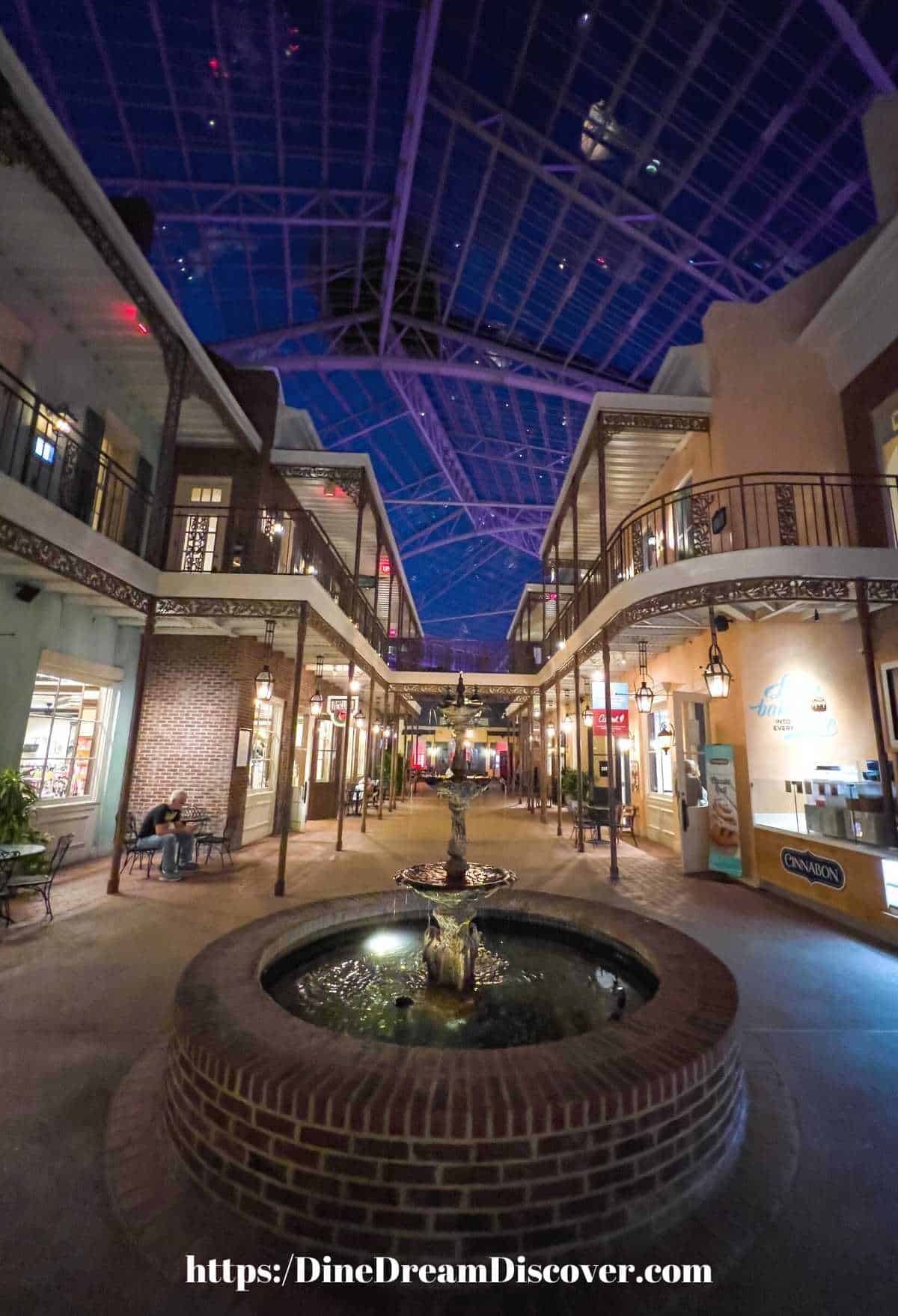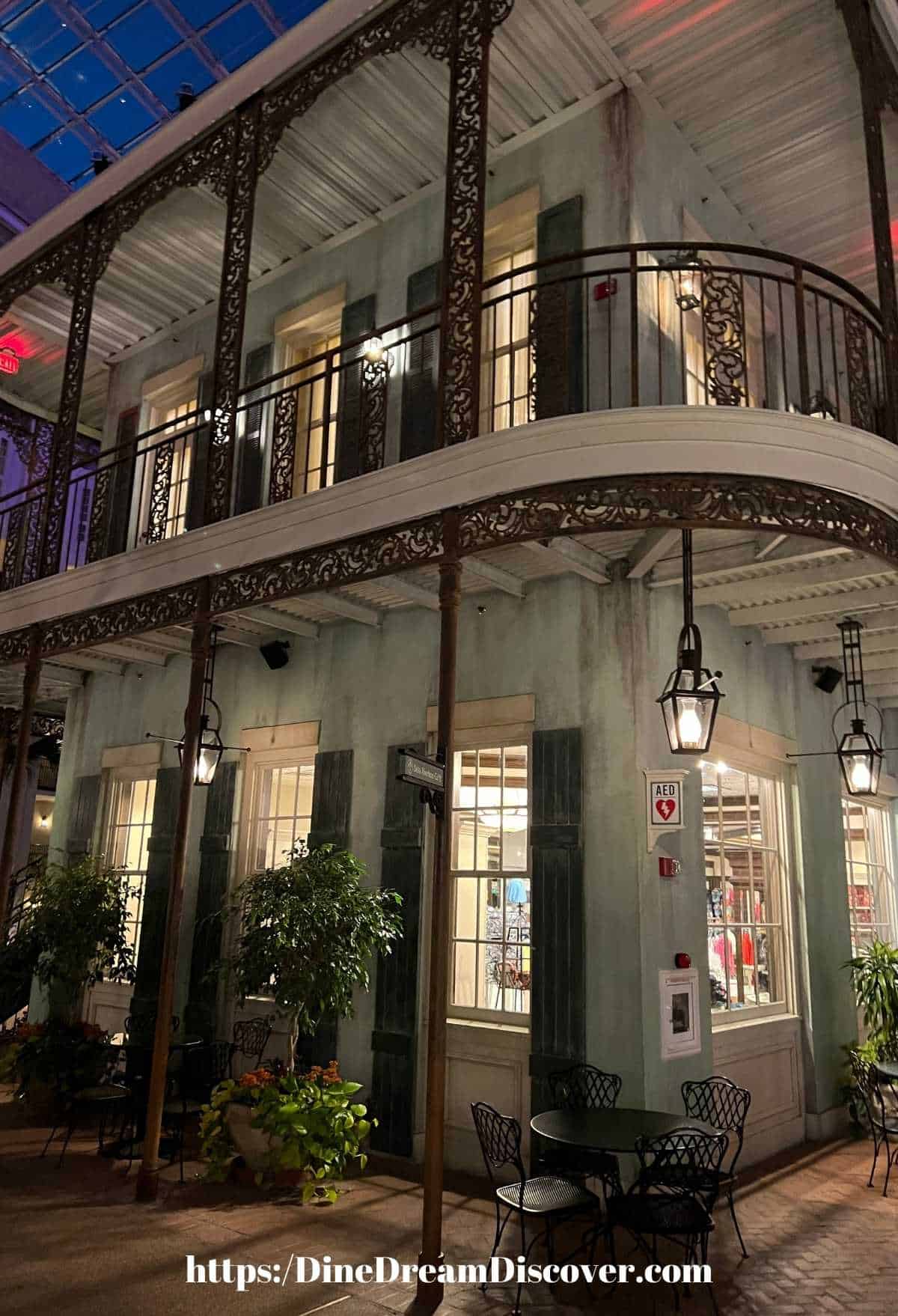 Other Properties Owned by Ryman Hospitalities
Ryman Auditorium
Grand Ole Opry
General Jackson Showboat
Wildhorse Saloon
650 WSM
Location and More
The Gaylord Opryland Resort is located at 2800 Opryland Dr, Nashville, TN 37214. You can call and reserve your room at 615-889-1000.
Connect with them on Facebook, Twitter, and Instagram.
In Conclusion
With so much variety across all their properties, it makes sense why Gaylord's slogan is "everything in one place!"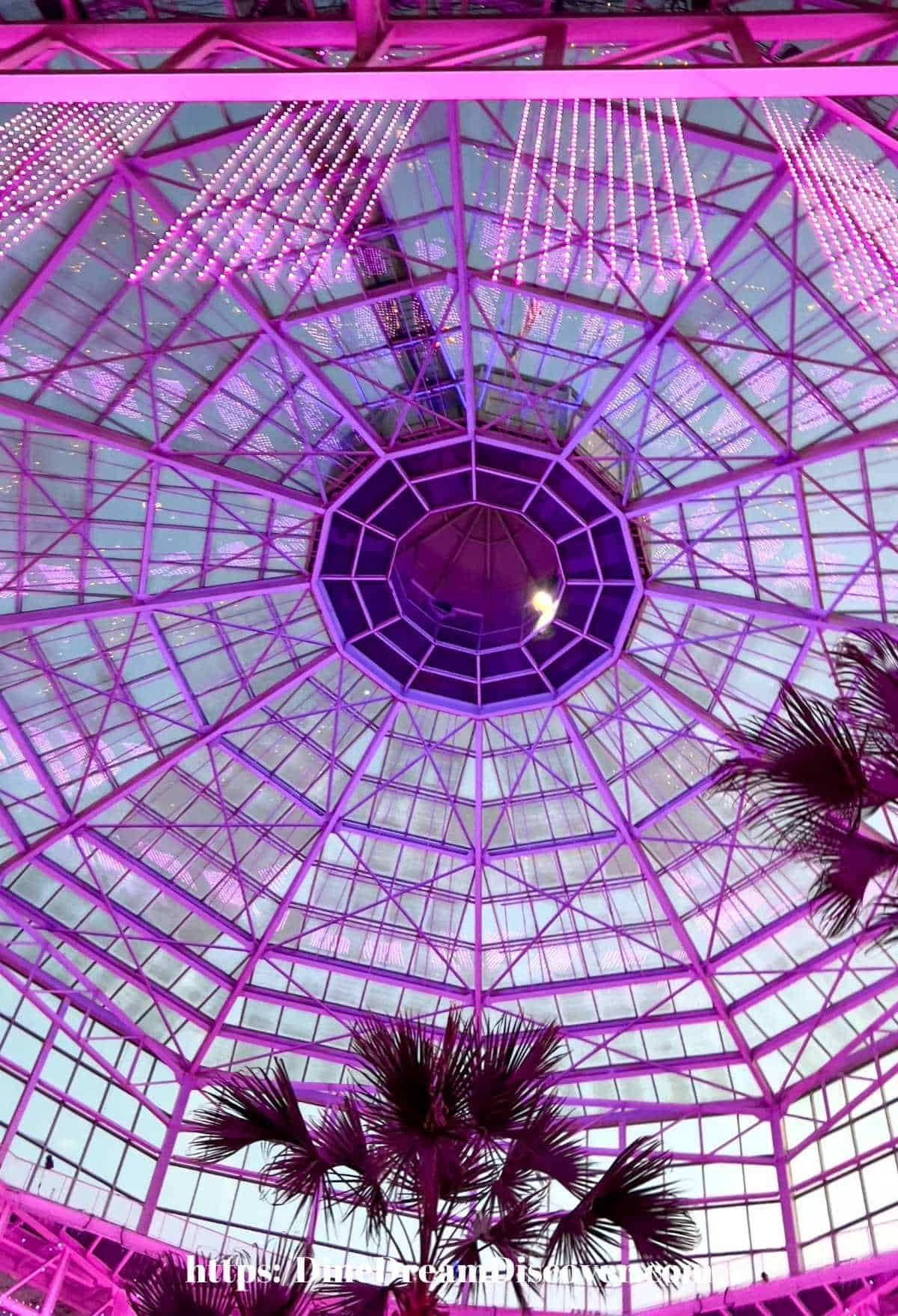 It can be hard picking what to do when in Nashville, but we hope these blog posts have helped guide you towards making that decision.
On my #bucketlist for Nashville, next time is to visit during the holidays. It looked like they were starting to decorate already. ❤️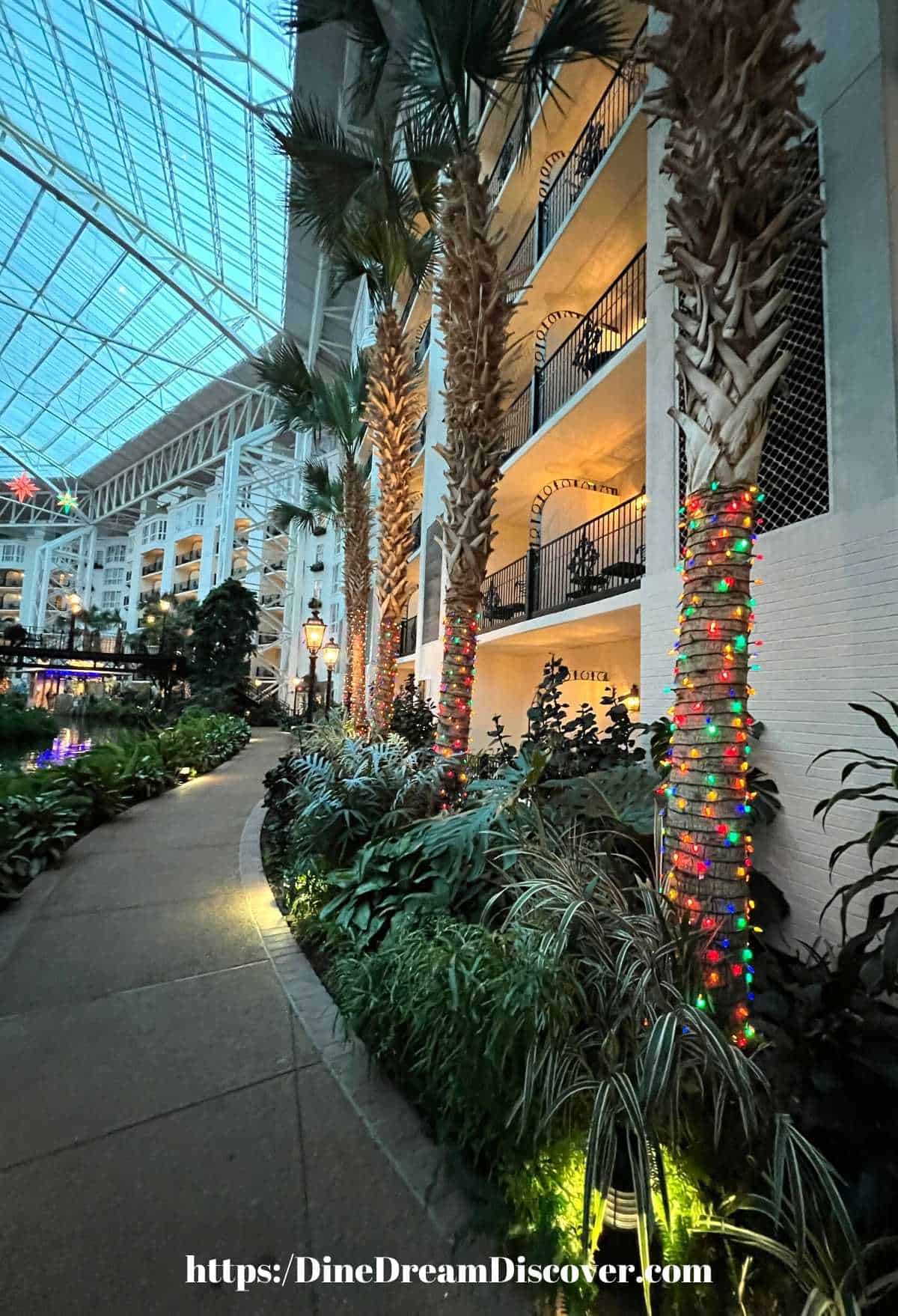 Gaylord Opryland puts on a spectacular Christmas display for the holidays and I want to experience it at least once in my life.
They also have Ice Tubing, Ice Skating, Ice Bumper Cars and so much more.
Gaylord Opryland Resort is a destination that offers something for everyone!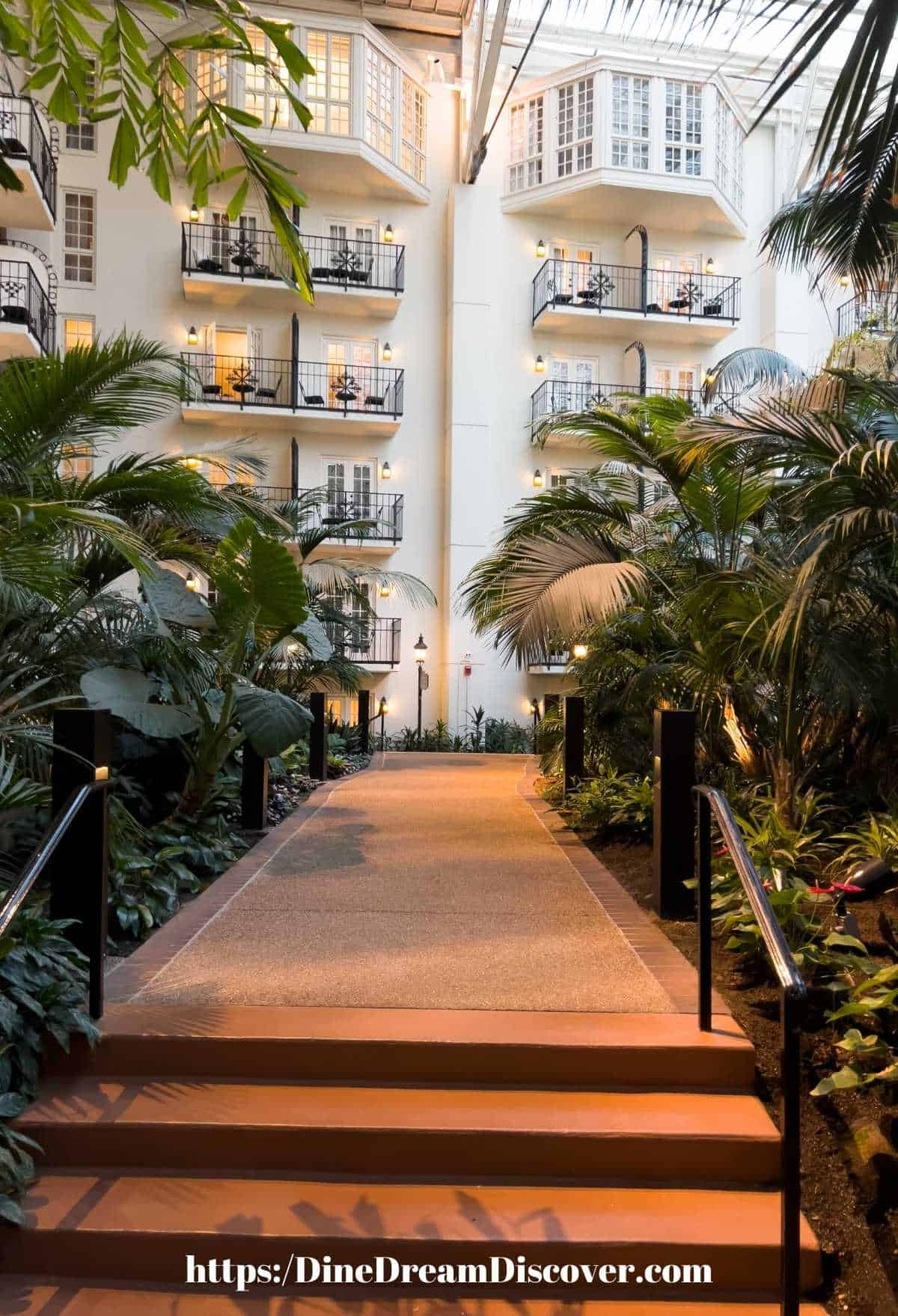 Whether you're an adult looking to pamper yourself or enjoy the many activities and entertainment Gaylord has in store, this resort won't disappoint.
For families with children, there's plenty of things to do and see here too - from water parks and arcades, to the Delta Riverboat to kid-friendly spa treatments.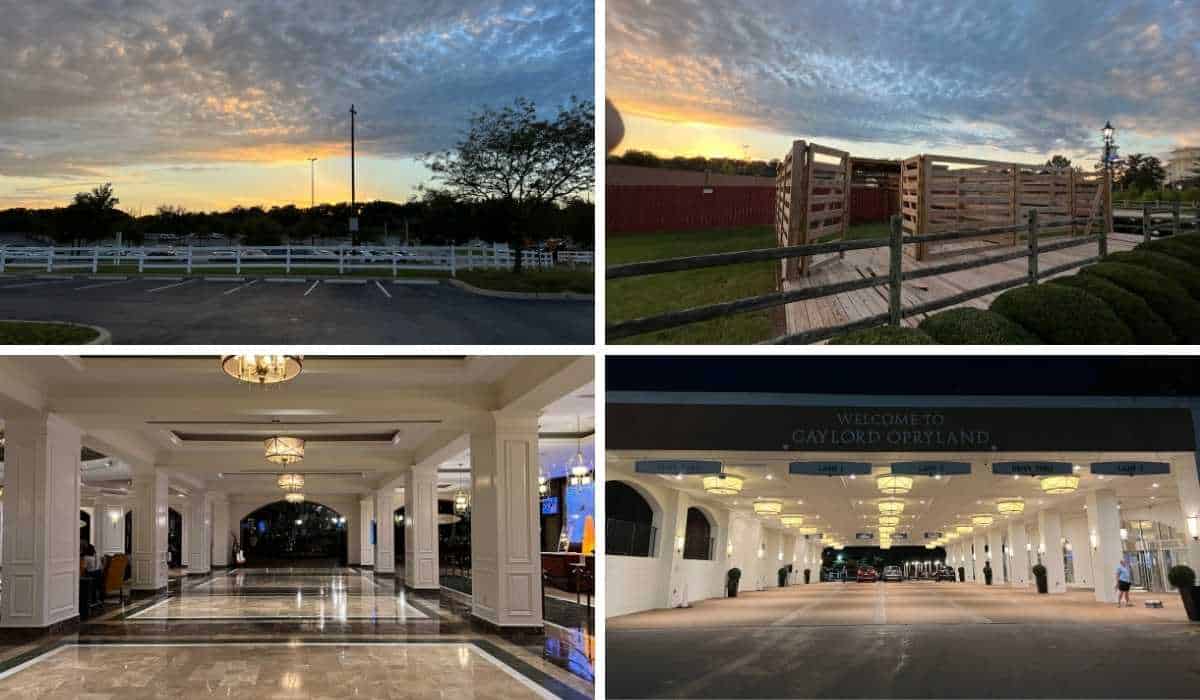 So if visiting Nashville, TN sounds like a trip for you, consider staying or visiting at Gaylord Opryland Resort! You won't regret it!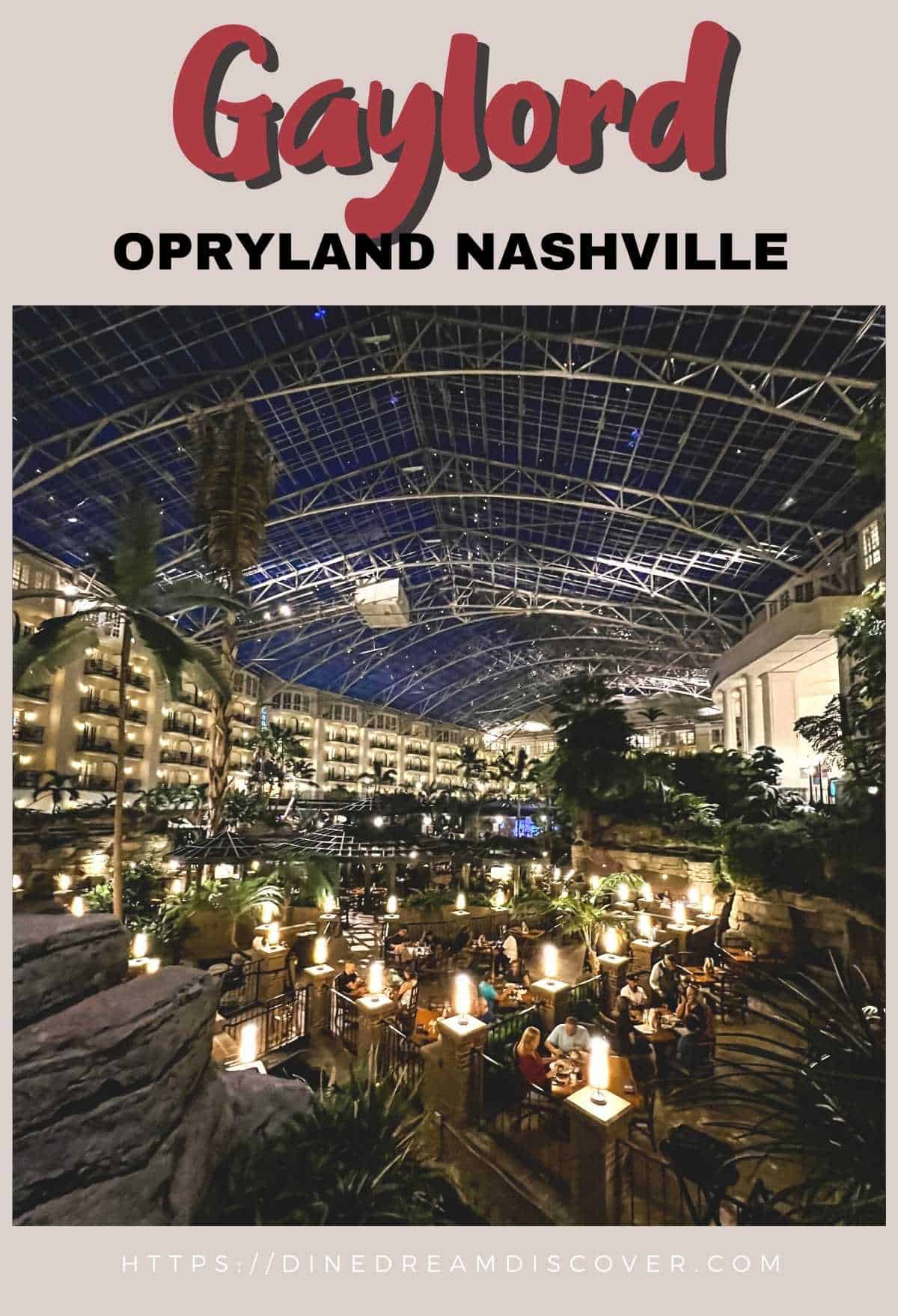 Be sure to follow us on Pinterest and PIN IT FOR LATER!