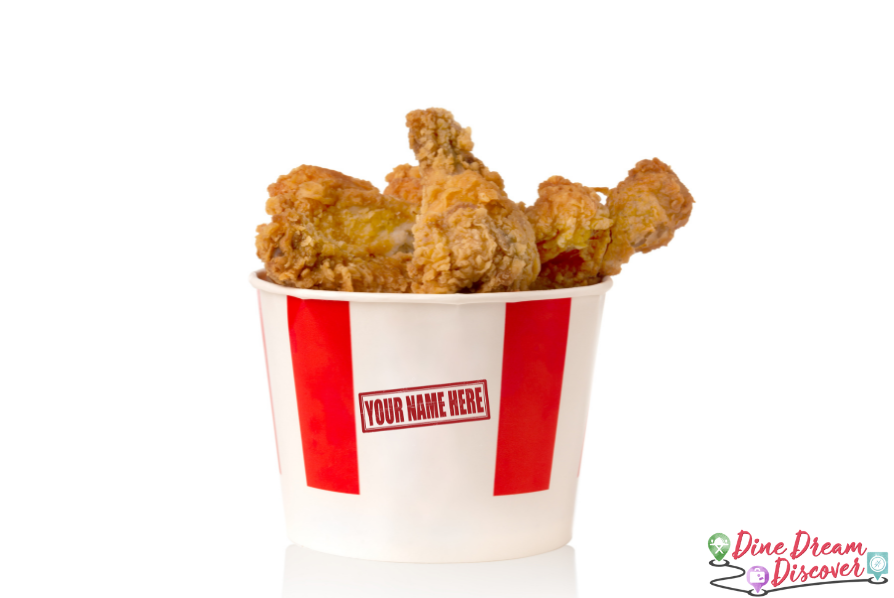 Hi there! In our quest to replicate the iconic KFC Original Recipe, we've cracked the code and discovered the ultimate Copycat KFC Chicken recipe. This comprehensive guide not only reveals the closely guarded KFC recipe secrets but also introduces a modern twist - making it in the air fryer. Get ready to elevate your fried chicken game...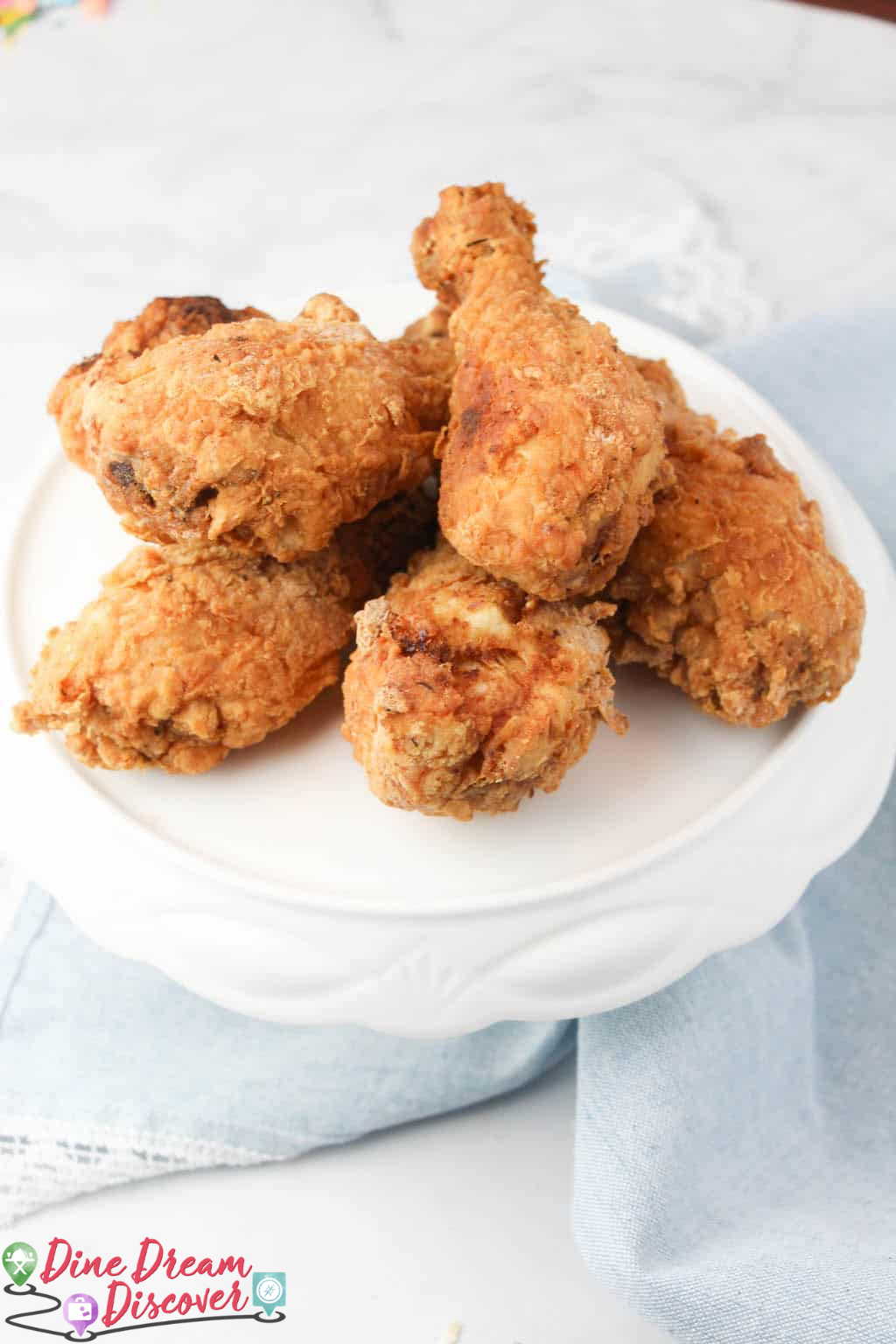 The All-Important Ingredients
To embark on your journey towards mastering KFC's legendary flavor, gather these essential ingredients:
Chicken: Opt for fresh bone-in pieces, such as thighs, drumsticks, and wings, for that authentic KFC experience.
The Secret 11 Herbs and Spices Blend: We'll unveil this magic combination shortly.
All-Purpose Flour: This is the key to achieving that crispy coating.
Buttermilk: This helps create the robust flavor
Vegetable Oil: For traditional frying or air frying, vegetable oil is your go-to choice.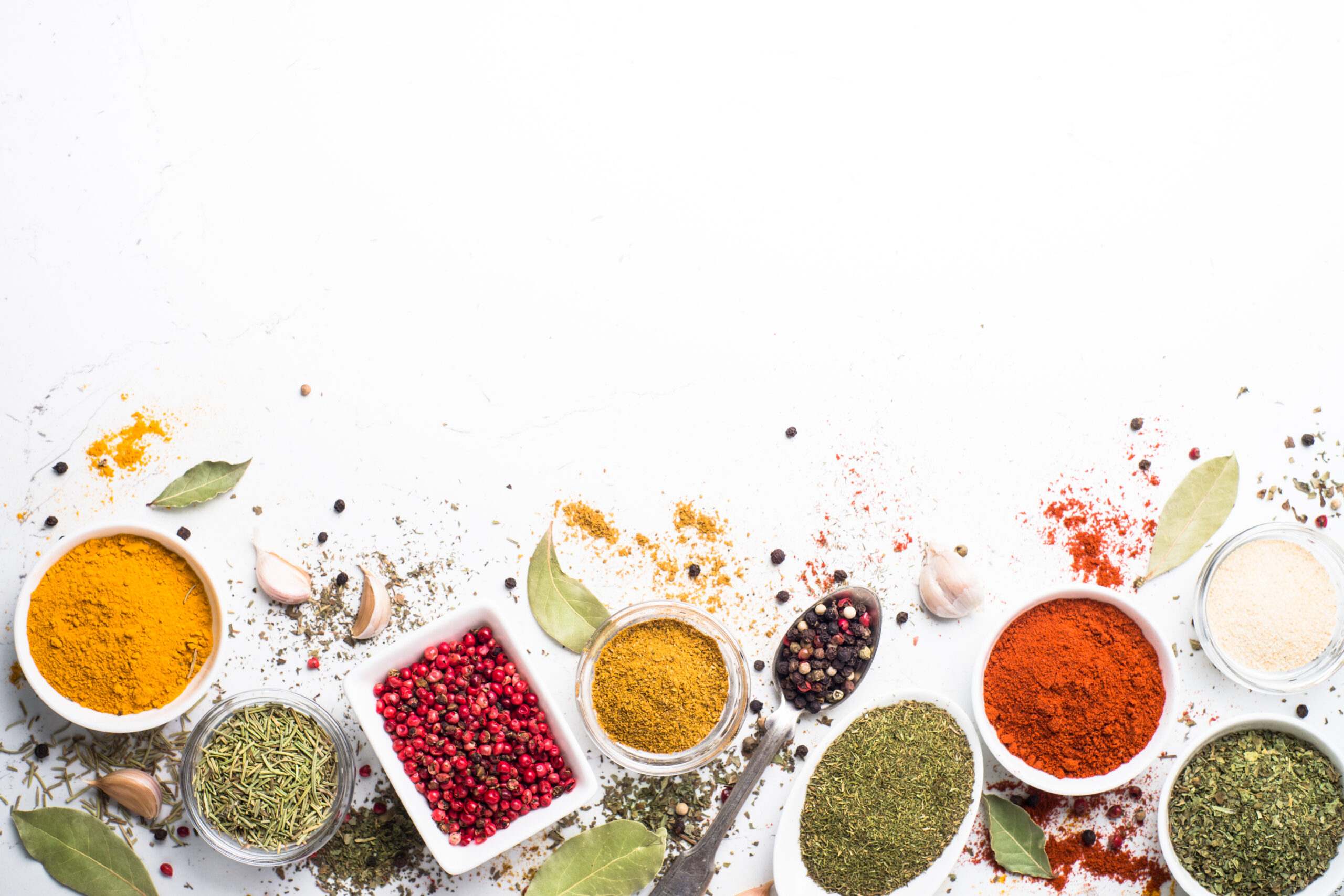 Revealing the 11 Herbs and Spices Blend
The heart of the KFC flavor lies in its secret blend of 11 herbs and spices. Let's unravel the mystery:
⅔ teaspoon Salt
½ teaspoon Thyme
½ teaspoon Basil
⅓ teaspoon Oregano
1 teaspoon Celery Salt
1 teaspoon Black Pepper
1 teaspoon Dried Mustard
4 teaspoon Paprika
2 teaspoon Garlic Salt
1 teaspoon Ground Ginger
3 teaspoon White Pepper
1 teaspoon MSG (optional)
For authenticity's sake MSG is one of the ingredients used and the FDA reports suggest it's generally safe for consumption and it's required to be labeled but there is still debate according to independent reports.
Preparing Your Copycat KFC Chicken
Traditional Frying
Preparing the Chicken
Marination Magic
Start by soaking your chicken pieces in buttermilk. This not only tenderizes the meat but also infuses it with a rich, tangy flavor.
Marinate for at least 4 hours, or overnight for the best results.
Coating the Chicken
In a large bowl, combine the flour with the secret spice blend we discussed earlier. Mix it thoroughly to ensure all the flavors are evenly distributed.
Take each piece of chicken, allowing any excess buttermilk to drip off, and coat it generously with the seasoned flour mixture.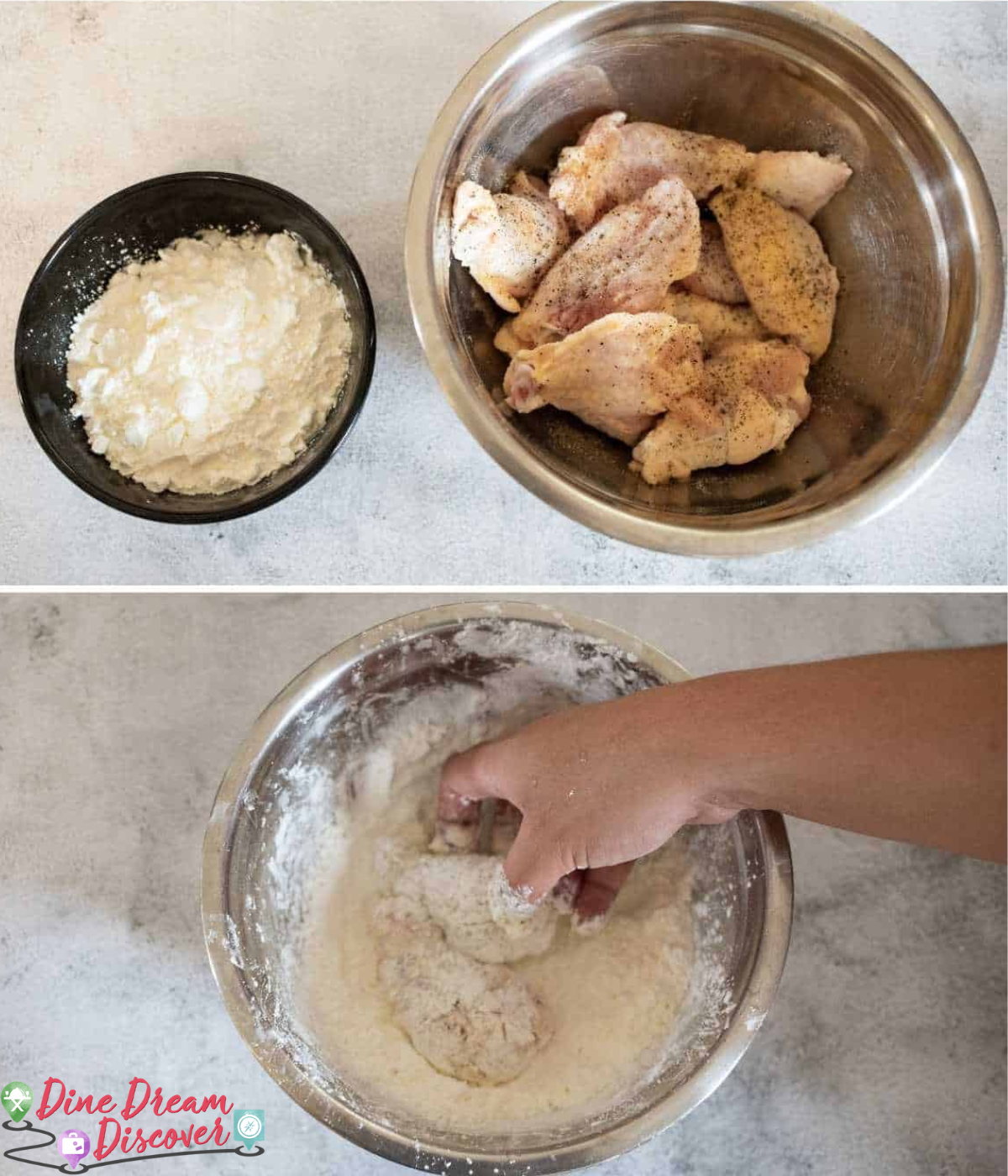 Double Coating (Optional)
For an extra crispy crust, repeat the coating process, ensuring an even and thick layer of breading.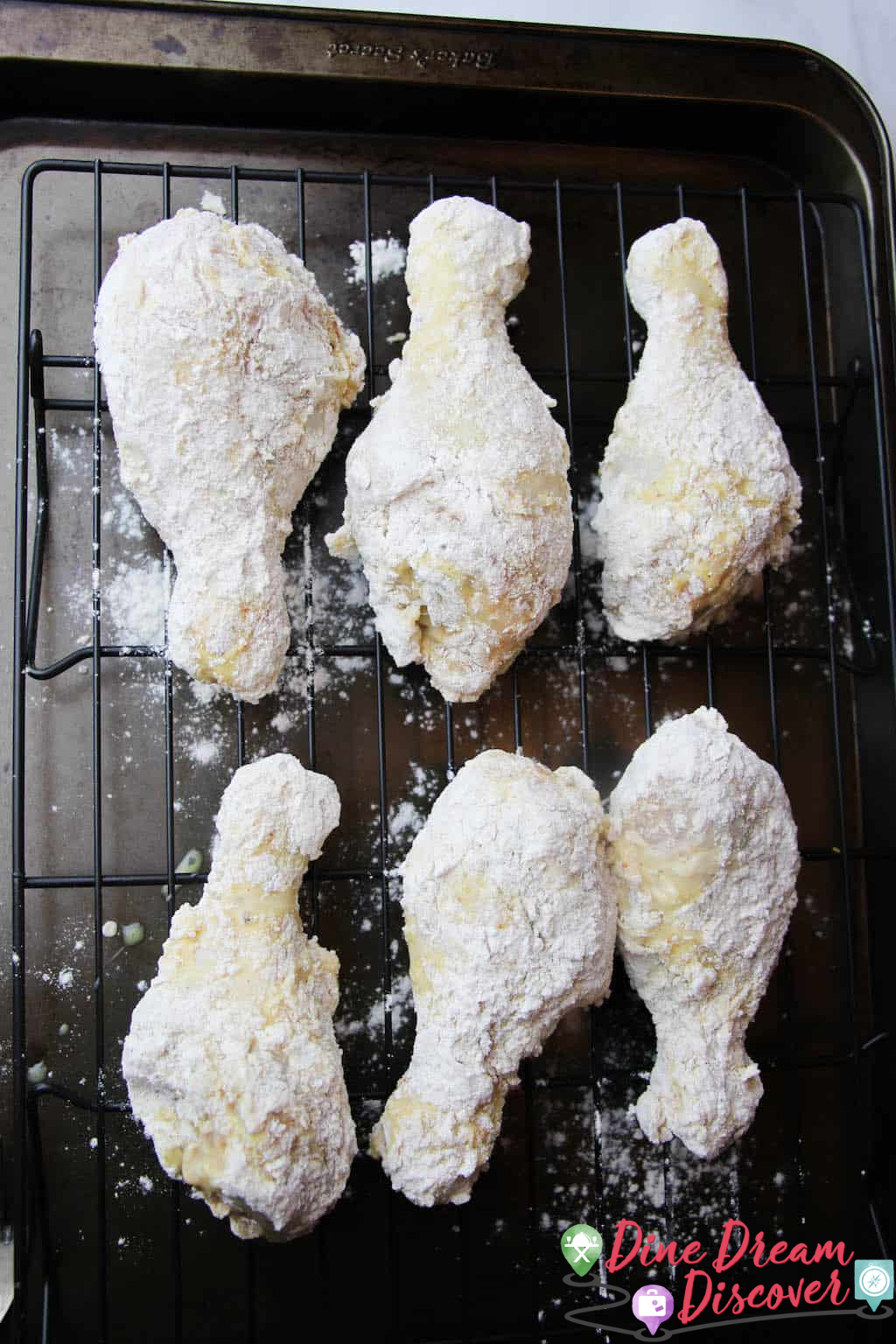 The Art of Frying
Choosing the Right Cooking Oil
To achieve that iconic KFC crunch, use vegetable oil for frying. Make sure it's hot (around 350°F or 175°C) before adding the chicken.
Fry to Perfection
Carefully place the chicken pieces into the hot oil, being mindful not to overcrowd the pan. Fry them in batches if necessary.
Fry for approximately 15-20 minutes, or until the chicken reaches an internal temperature of 165°F (74°C) and the breading is golden brown and crispy.
Once done, remove the chicken from the oil and drain on a paper towel-lined plate to remove excess oil.
Coating the Chicken: Just like the traditional method, coat your chicken pieces with the secret blend and let them rest.
Preheating: Preheat your air fryer to 375°F (190°C).
Air Frying: Place the chicken in the air fryer basket in a single layer, ensuring they don't overlap. Cook for 25-30 minutes, flipping halfway through for even crispiness.
Serving Suggestions
For the full KFC experience, serve your Copycat KFC Chicken with these classic sides:
Mashed Potatoes: Creamy and buttery, just like KFC's.
Coleslaw: A refreshing, tangy side dish.
Biscuits: Fluffy, buttery, and irresistible.
Dipping Sauces
Enhance the flavor with a variety of dipping sauces, such as honey mustard, BBQ, or ranch.
Conclusion: Your Copycat KFC Chicken Triumph
With our insider knowledge and step-by-step guide, you're now ready to create the KFC Original Recipe in your kitchen. Whether you choose traditional frying or the modern air fryer method, your taste buds are in for a treat. Say goodbye to long lines and enjoy the satisfaction of crafting this iconic meal yourself.
Embrace this Copycat KFC Chicken recipe and become the KFC aficionado among your friends and family. Your journey to mastering the art of Kentucky Fried Chicken starts here.