Bosch Counter-Depth Refrigerator is a 21 cu. Ft. freestanding refrigerator that sits flush with your counter with a three-tier layered freezer drawer. Control the temperature, adjust lighting, run diagnostics with Home Connect™.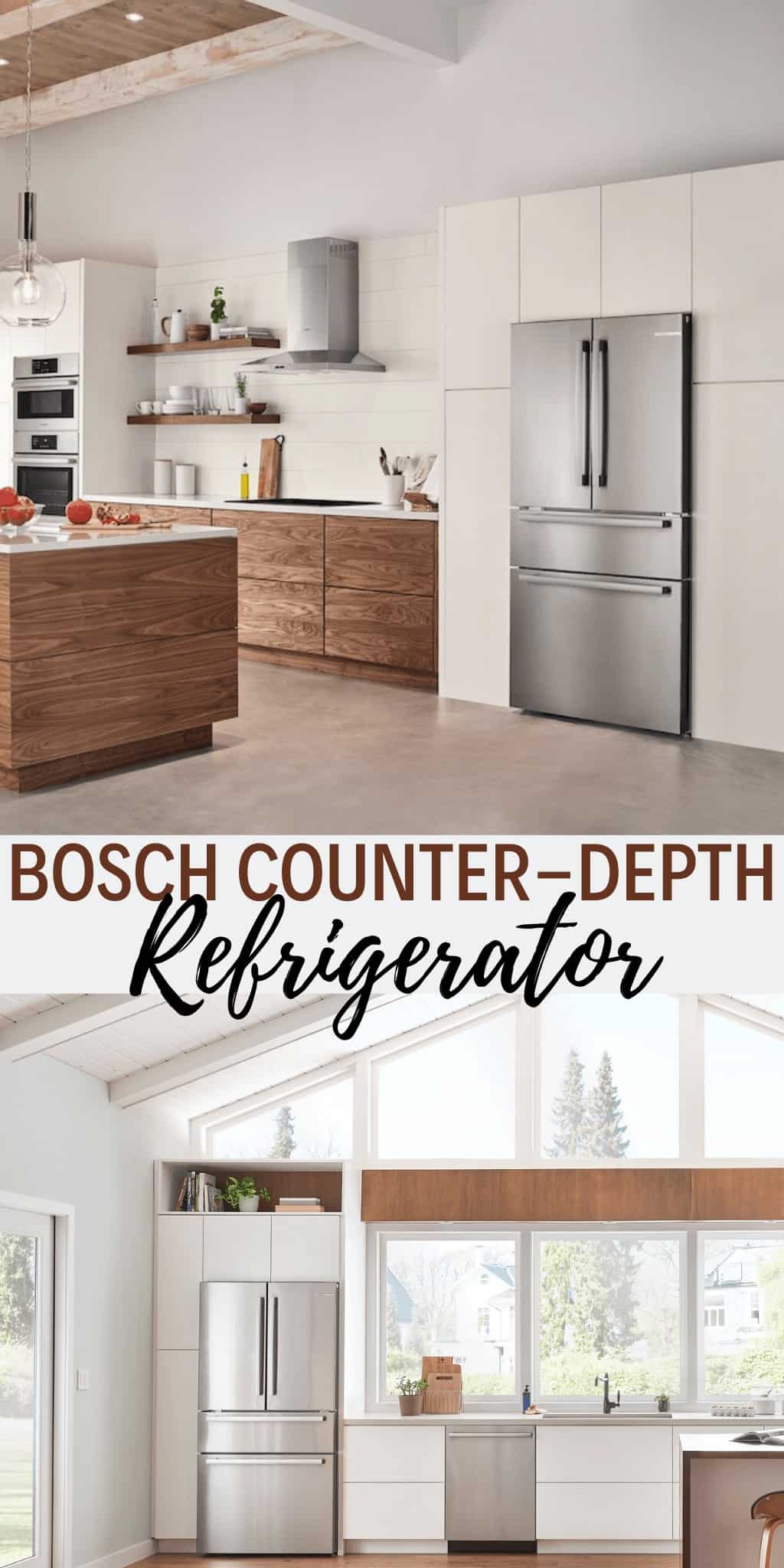 The reviewer of this Bosch Counter-Depth Refrigerator has been compensated in the form of a Best Buy Gift Card and/or received the product.
5 Reasons you Need a Bosch Counter-Depth Refrigerator
If you've ever bumped into a refrigerator that sticks out way past a counter then you a Bosch Counter-Depth refrigerator would be on the top of your list. That is just one of many reasons to choose a counter-depth refrigerator. But don't worry, I will tell you 5 more reasons and you will be convinced by the time I'm done that you need a Bosch Counter-Depth refrigerator from Best Buy for your home.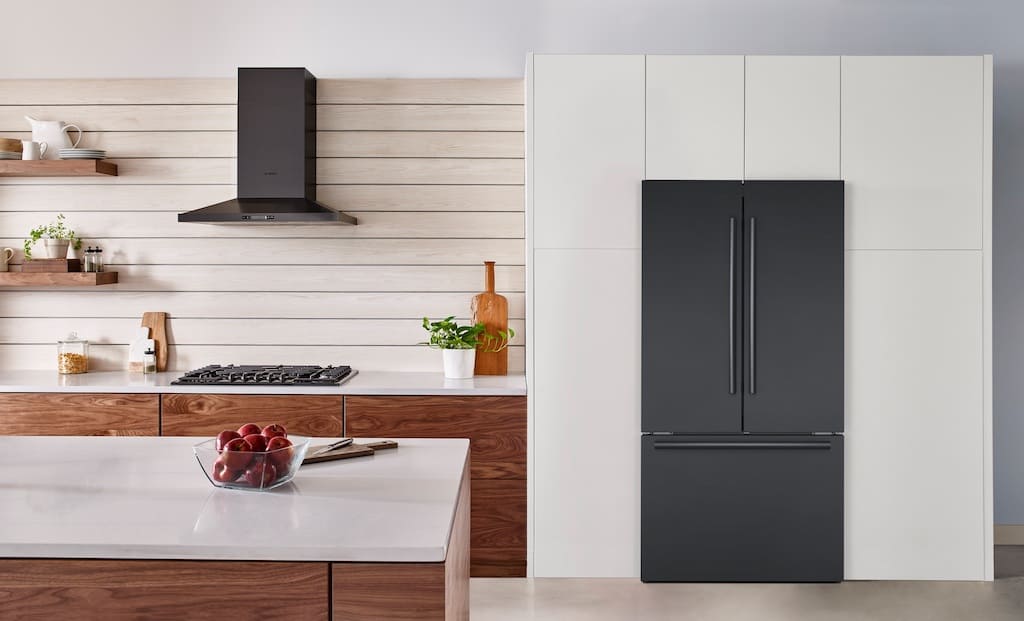 Fresh by Design.TM It's refrigeration, reinvented.
The Bosch UltraClarityPro™ Water Filter
There is nothing worse than sediment in your drinking water. No need to buy bottled water anymore. The Bosch UltraClarityPro™ water filter reduces 99.9% of sediments such as chlorine and chloramine. These and more may be found in your drinking water.
21 cu. Ft. Capacity
With removable shelves and storage bins, the counter-depth refrigerator is more spacious. The new FlexBar™ is also a great feature.
Three-tier Layered Freezer Drawer System
How often do you have to move a ton of stuff in your freezer to find what you are looking for? No more in the new Bosch refrigerator. The freezer has a three-tier layered drawer system that creates extra storage for frozen items, from pizza boxes to frozen waffles.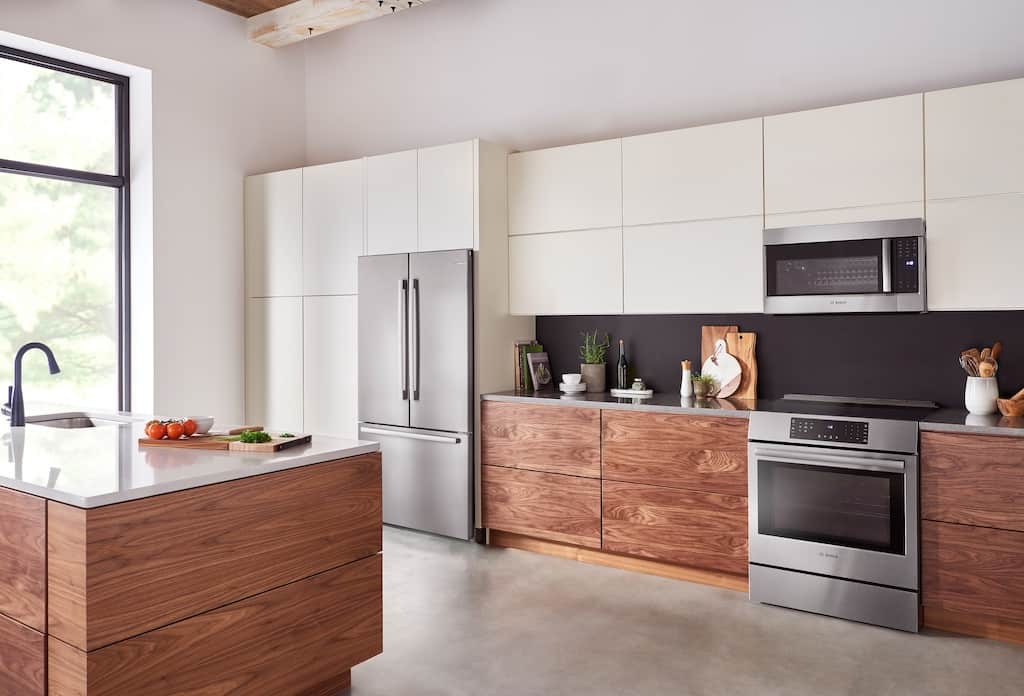 Keep your Food Fresh up to 3x Longer
The FarmFresh System™ combines four innovative technologies to keep your food fresh up to 3x longer. That means less food waste.*
*As compared to a Bosch refrigerator without FarmFresh System™. Results may vary among different foods.
Home Connect™
Last but not least and my favorite is the Home Connect™ app. Did you ever wish you could control the temperature, adjust lighting, run diagnostics—wherever you are?** Well, now you can! Get piece of mind, customization and simplification with the Bosch refrigerator.
With LED interior lighting, Touch sensitive controls, 3 gallon door bins and 2 humidity controlled compartments, the Bosch counter-depth refrigerator should be on your list for your next refrigerator replacement.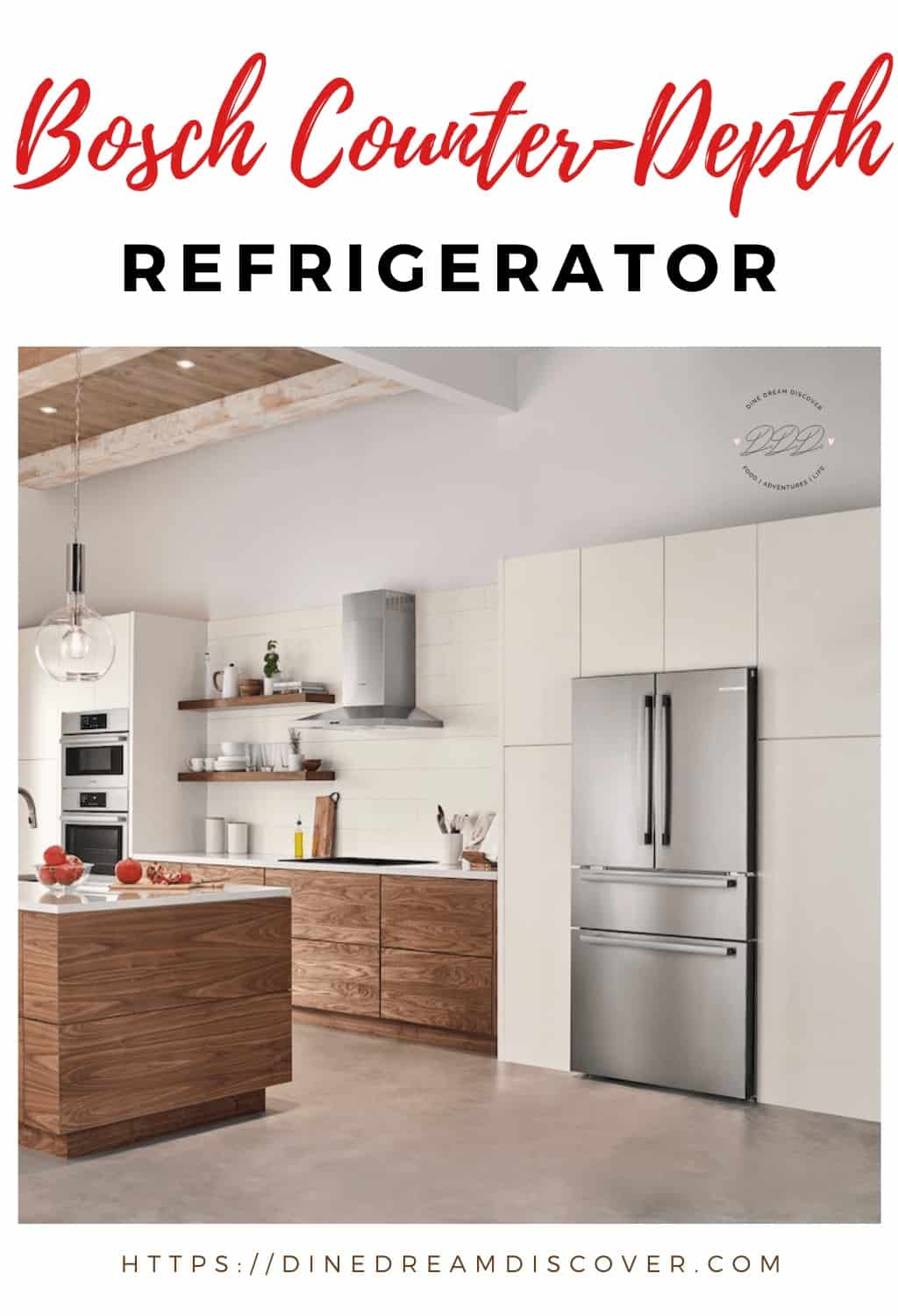 What are your favorite features?