If you don't have a lot of traditions yet, there's no better time than the present to start them. Christmas Traditions are important so start with these Christmas Cookies Printable Games.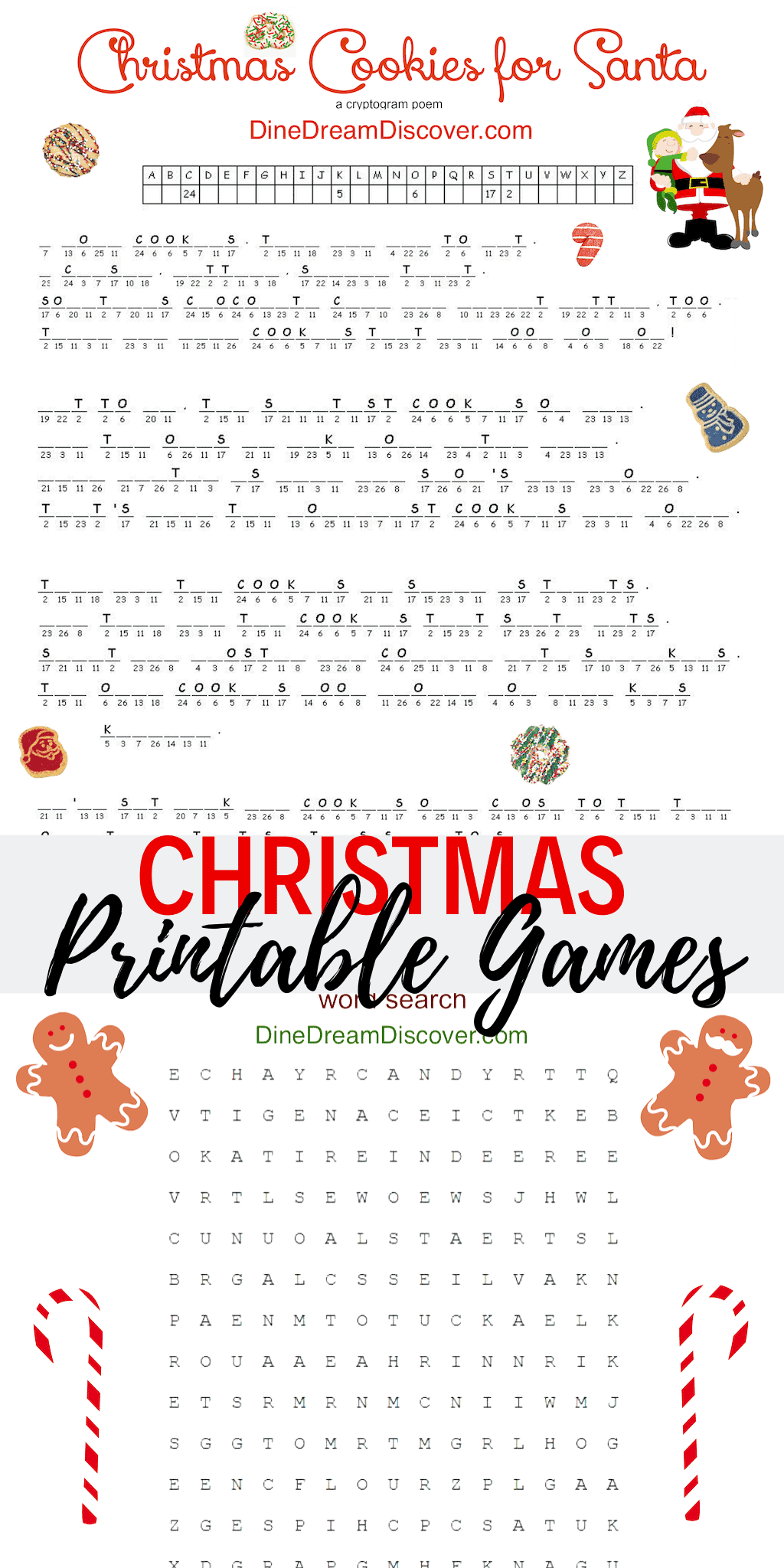 Christmas Cookies Printable Games
What are some of your favorite Christmas traditions? We all have them and they may just be more important than you think. Traditions like putting up the tree on the day after Thanksgiving, buying a special new ornament each year, or opening one gift on Christmas Eve are a special part of the holiday season. While we share many traditions, we also have unique twists on them. Maybe it's making pizza on Christmas Eve or putting out the boot on December 5th. Maybe it's having cookies and hot chocolate for breakfast Christmas morning, or heading to Waffle House after Midnight Mass.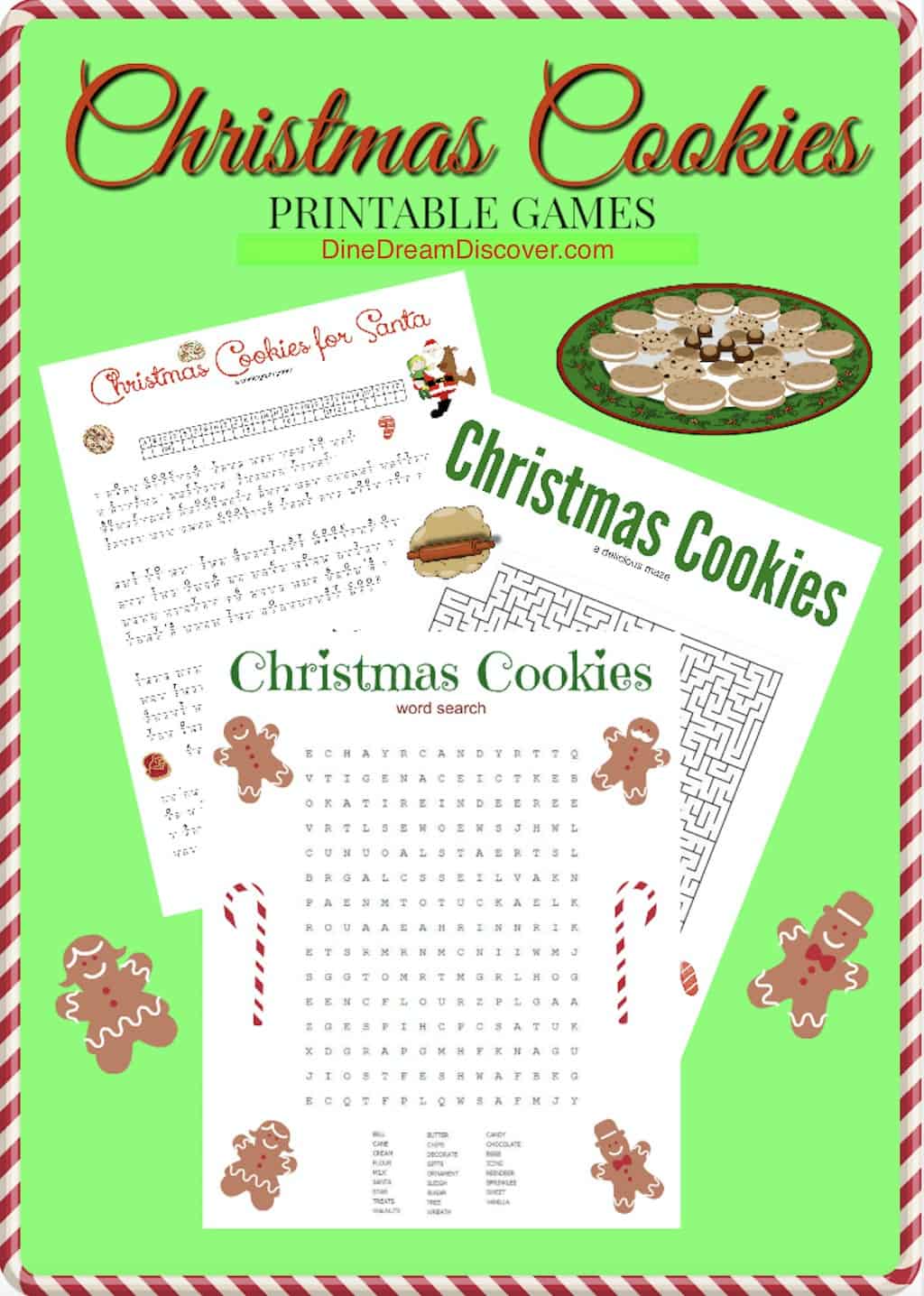 Christmas Cookies for Santa Poem
I love cookies. They are fun to eat.
A crispy, buttery, sugary treat.
Sometimes chocolate chip and peanut butter, too.
There are even cookies that are good for you!
But to me, the sweetest cookies of all.
Are the ones we bake long after Fall.
When winter is here and snow's all around.
That's when the loveliest cookies are found.
They are the cookies we share as treats.
And they are the cookies that Santa eats.
Sweet and frosted and covered with sprinkles.
The only cookies good enough for dear Kris Kringle.
We'll set milk and cookies over close to the tree
On a table that Santa is sure to see.
I smile as I decorate those treats for Saint Nick
And I can't help but wonder which cookies he'll pick!
No matter what traditions you have – traditional, or quirky, they are the glue that binds us together during the holidays. They help us share celebrations with our loved ones and our community. They give us a sense of belonging and help us mark important dates. Even more importantly, they help us make memories. Think back on your favorite Childhood memories of Christmas. Chances are that they are tied to Christmas traditions. Those traditions help us remember the meaningful events around them from one year to the next.
Download the Christmas Cookies Word Search PDF here.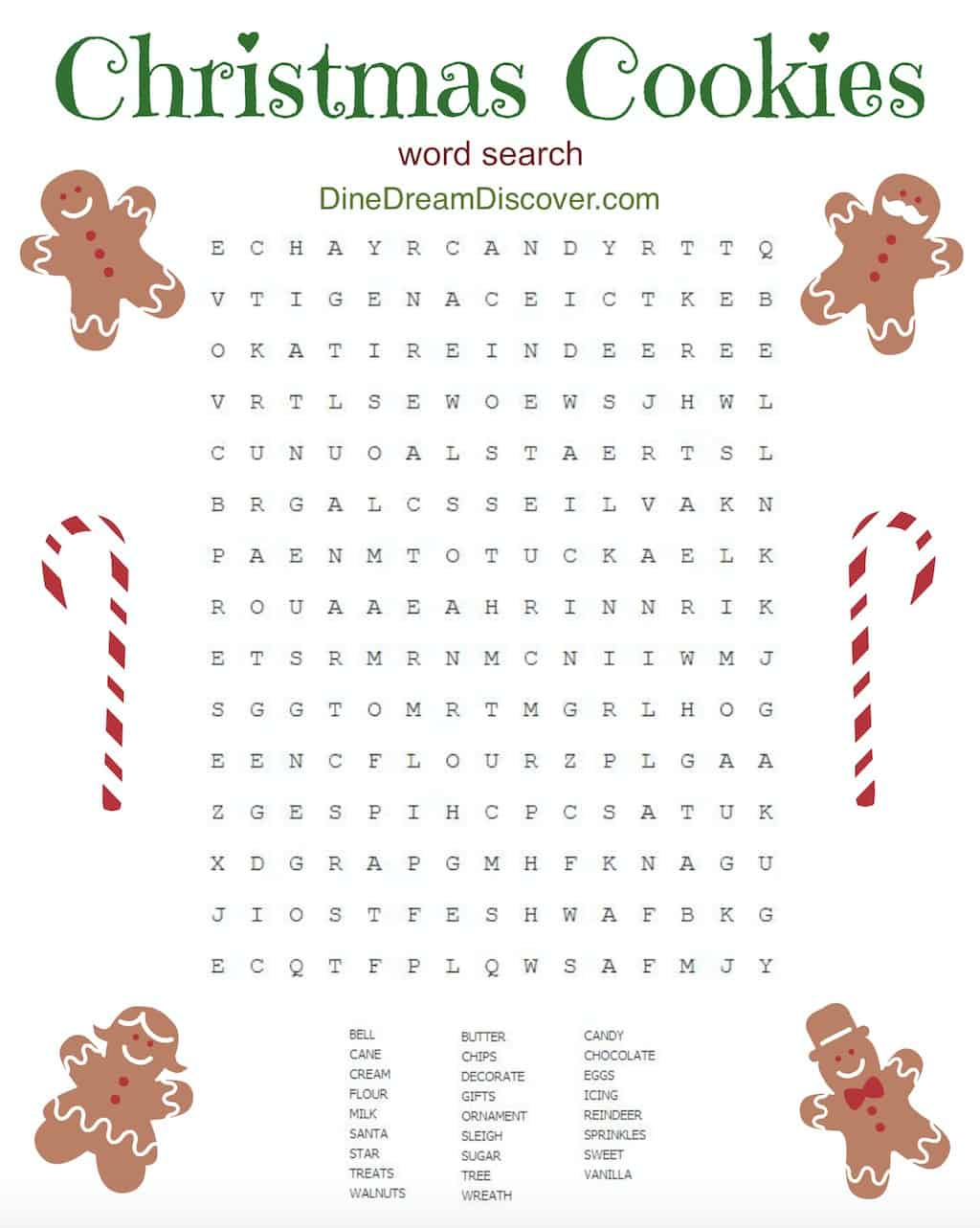 Another important aspect of traditions is that they are something we share with others. Creating and following through with traditions helps us strengthen and nurture relationships. That's why it's so important to blend and come up with new family traditions as you start your own family. You take the best traditions from each side, blend them, and then come up with a few of your own. You're creating you very own set of family holiday traditions that will bind your little family together. Of course we also share traditions with the larger community like church service on Christmas Day, or the city holiday parade. They are events where we interact and meet others in our community. They make us feel part of the city, group, or church.
Download the Christmas Cookies Maze PDF here.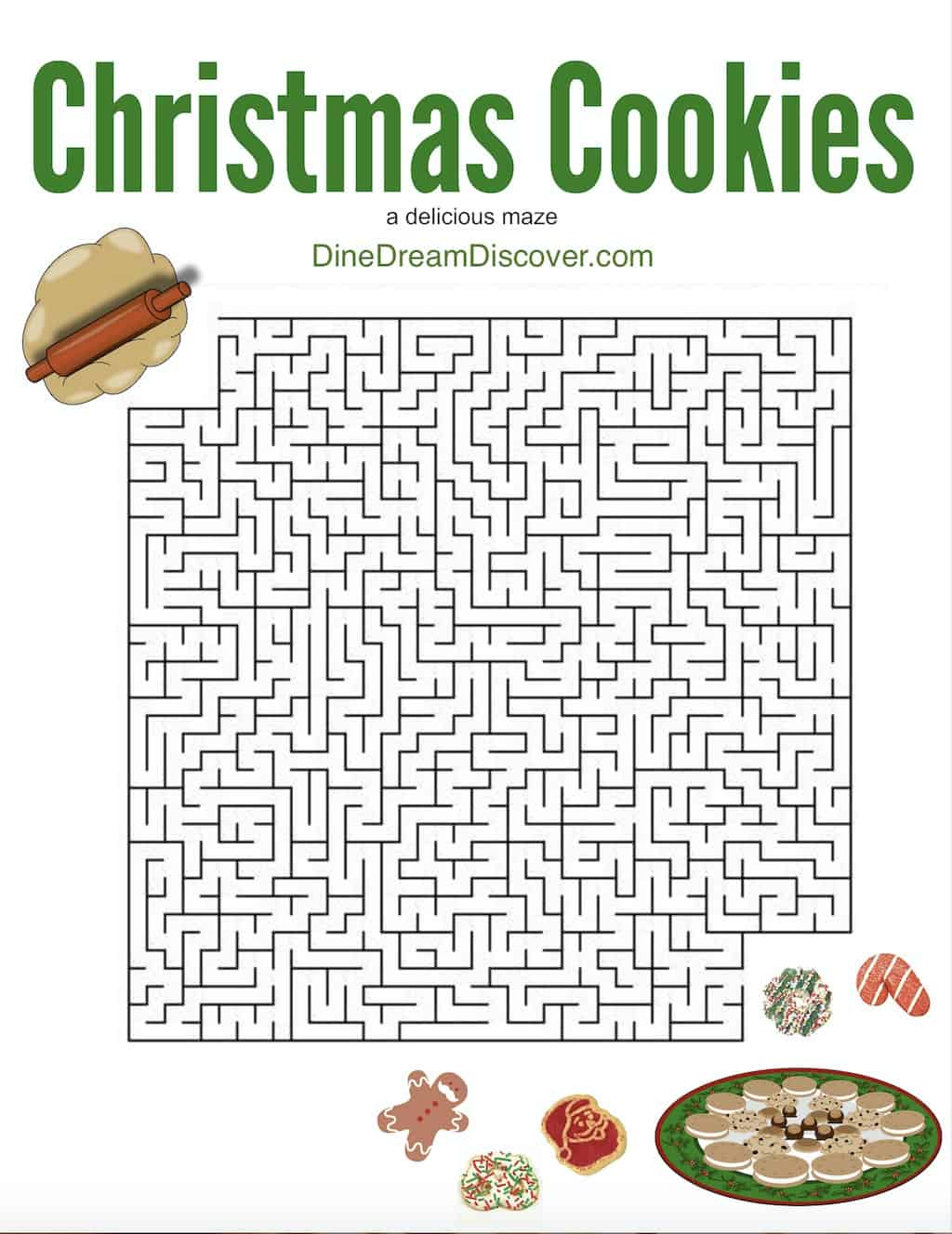 Take a minute to think about your own holiday traditions. What do you do year in and year out? Is there something you have to do or have or it doesn't feel like Christmas? Nourish those traditions and pass them on to your children. If you don't have a lot of traditions yet, there's no better time than the present to start them. And don't stop at Christmas. Traditions can be shared throughout the year. Build a sand castle during summer vacation, make Thursday night, pizza night, or play board games on the first Sunday of the month with friends. Embrace traditions and see for yourself how they can enrich your life and your relationships.
Download the Christmas Cookies Cryptogram PDF here.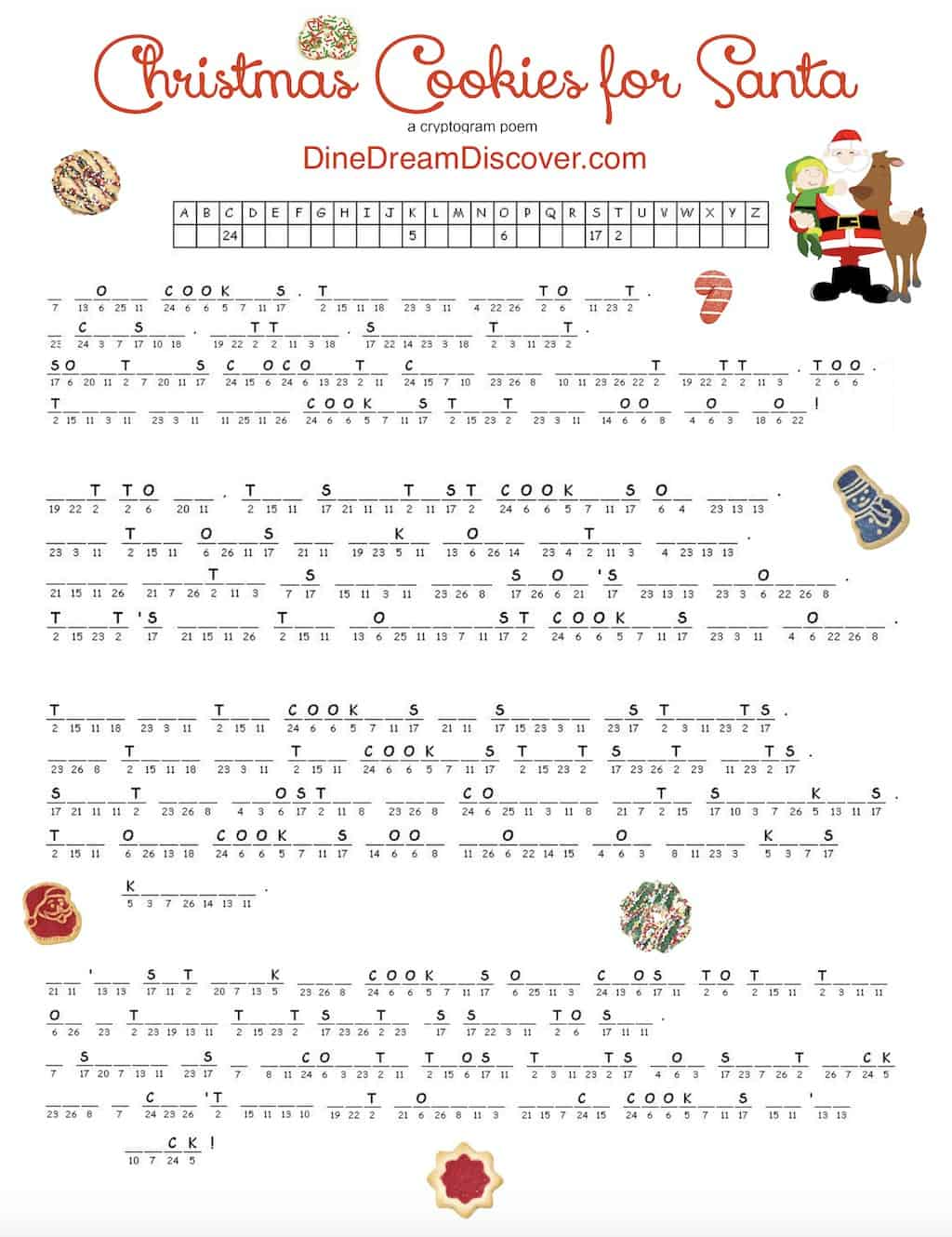 Follow us on Pinterest and PIN IT FOR LATER!