For some, the idea of a cozy, intimate Valentine's Day is more appealing than a night out on the town. If that's your style, you'll appreciate these cozy Valentines Day gift ideas.
This post may contain affiliate links. See my disclosure policy for more info.
Cozy Valentines Day Gift Ideas
Valentines Day is the day of love and affection. It is a day devoted to all those who are delighting in a blissful romantic relationship as well to those who either desire to inaugurate or stand on the verge to commence one such liaison.
I love Valentine's Day not only because it reminds me of love but also because it's our wedding anniversary.
I know, it sounds corny to many, however, I love everything that it stands for.
We don't usually buy each other gifts for holidays, but I still love receiving flowers on Valentine's Day/our anniversary especially when it's in a reusable container.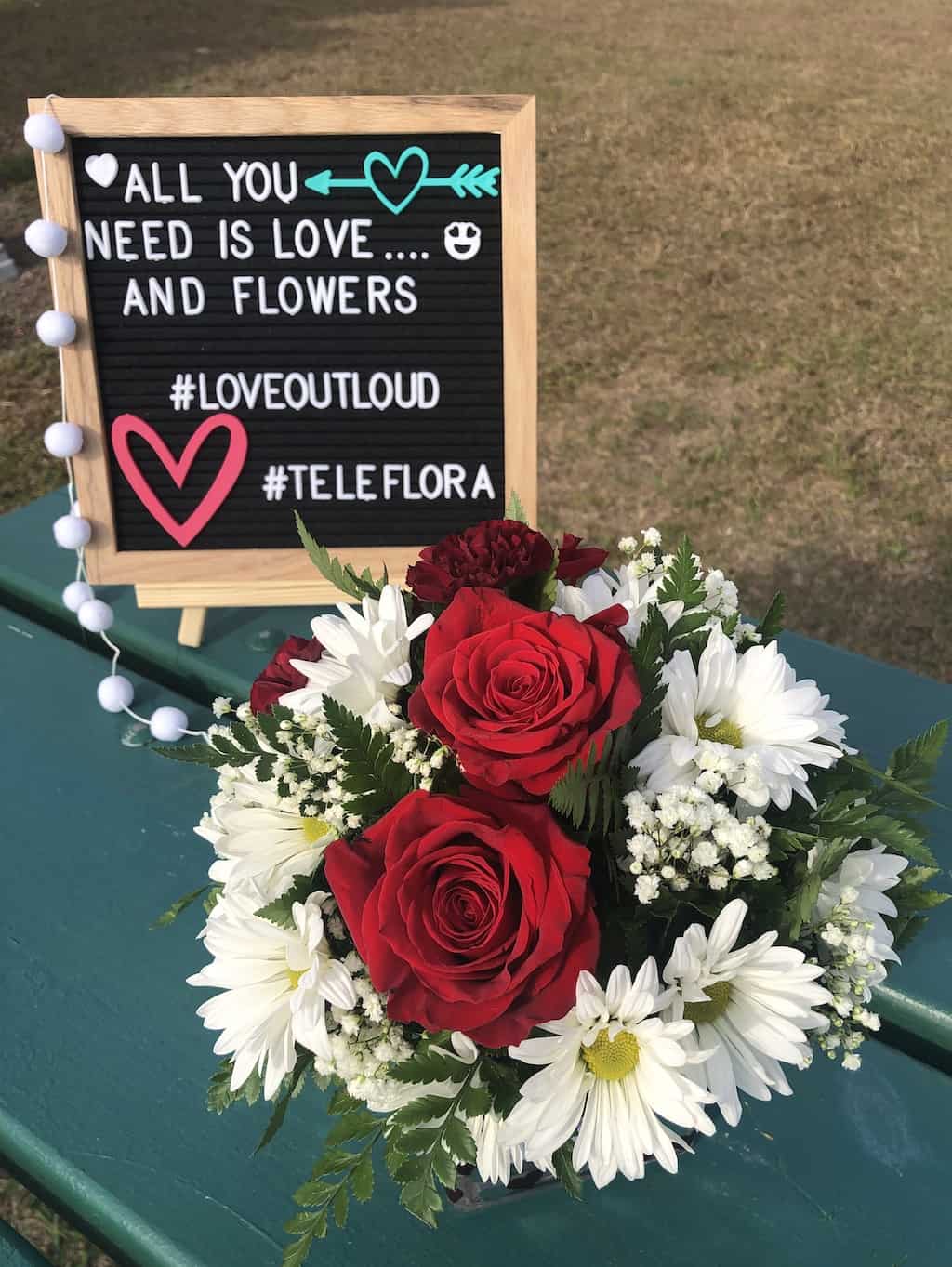 Although this holiday has been removed from the list of official holidays, it is still widely celebrated today in all countries.
When you walk down the street during the first few days of February you can already feel that love is all around.
But the celebration of Valentine's Day does not end on February 14. The whole month is considered as the month of love.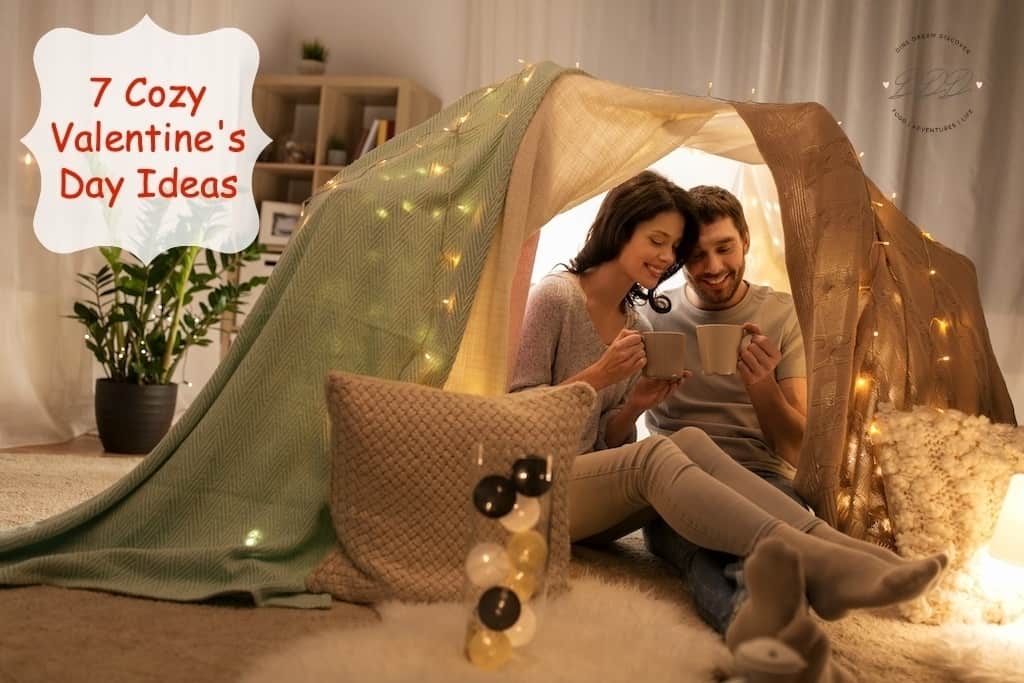 Going out can be overrated. Check out our Cozy Valentines Day ideas below.
Cozy Valentine's Day Ideas
Photo Credit: www.sugar-plum.com
Sugar Plum's Wine Box Truffle Assortment is perfect for your chocoholic and wine enthusiast Valentine:) This assortment features a 12-piece assortment of Sugar Plum's incredible handcrafted chocolate truffles all beautifully laid out in a wine bottle-shaped box she will love! Sugar Plum are the makers of decadent chocolate gifts, all hand crafted from their kitchen and bakery in PA from which they ship nationwide. Mother and son team Frann and Neil Edley have been passionately crafting their confections for over 20 years.
Snow At-Home Teeth Whitening Kit
Wine Truffle Box Assortment
The Starting Lineup
Photo Credit: greatjonesgoods.com
This is the perfect gift for that special someone who loves to cook!
This oven-safe, the dishwasher-friendly set includes the essential team players you need to build your collection and nothing more.
A diverse mix of materials for maximum cooking flexibility

Safe for all ovens and stovetops (including induction)

Nonstick and nontoxic for easy cleanup
All you need is LOVE! Valentine / Galentine gift set with exfoliating
Photo Credit: aliciaboateng.com
All You Need Is Love
Nothing says LOVE than a hot bath and your favorite beverage to warm your soul. Personally, I love the pampering sediments way more than flowers. I am a busy mom who loves my "ME" time so when my husband presents me with these jesters they mean so much.
Imagine a pampering session while enjoying your favorite hot beverage! ALL you need is LOVE offers just that! A soothing cup of a hot tea or a freshly brewed cup of coffee while lathering your skin with Magnolia Soaps and Scrubs*, a perfect match made in heaven!
This handmade decorated 16oz., Ceramic / Porcelain Coffee / Tea Bistro Cup is absolutely stunning! Handcrafted gems are carefully placed around a large silhouette heart. Your friends and family will love receiving this cup as a gift! Alicia Boateng Designs logo is permanently on the back of the cup (the front logo is only for picture purposes).
*Magnolia Soap is made with goat's milk, coconut milk, and raw shea butter. Scented with a subtle scent of vanilla, hints of roses, and includes shredded loofah, perfect for exfoliation.
Wanted: Partners in Crime
Photo Credit: cratedwithlove.com
If you need something to get you started, how about date night box? I received a date night monthly subscription box from Crated with Love made especially for date night. Filled with everything you need for cozy Valentine's Day movie night.
Choose month to month, three month prepay or six month prepay. They make great gifts too. Date Night Delivered….yes, please!
Love Out Loud With Teleflora This Galentines Day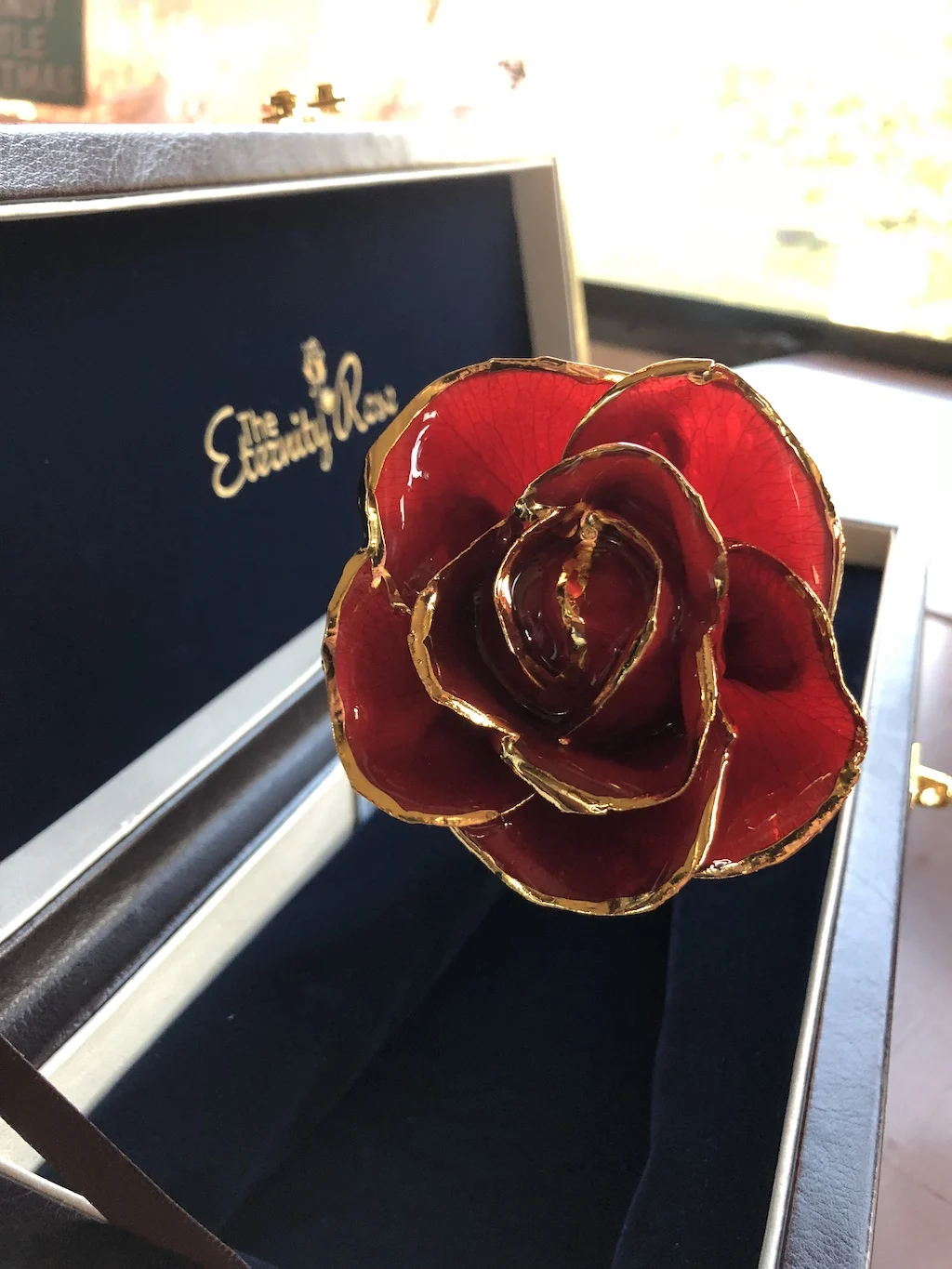 Preserved natural rose dipped in certified 24 Karat Gold. Roses are approximately 11.5" inches long Comes with a Certificate of Authenticity Genuine leather luxury display case The perfect gift for your loved one
Valentine Hunt is Another One of Our Great Valentines Day Ideas
Like Easter eggs, you can hide Valentine chocolates, poems, pieces of jewelry, and other little gifts all around the house. You might want to take it to the next step and do a scavenger hunt, where each item found has a hint for the next item.
Try New Wines is a Great Valentines Day Ideas
Wine and Valentine's Day go hand in hand. Therefore, why not try some new ones? Sample them over a romantic dinner and dessert.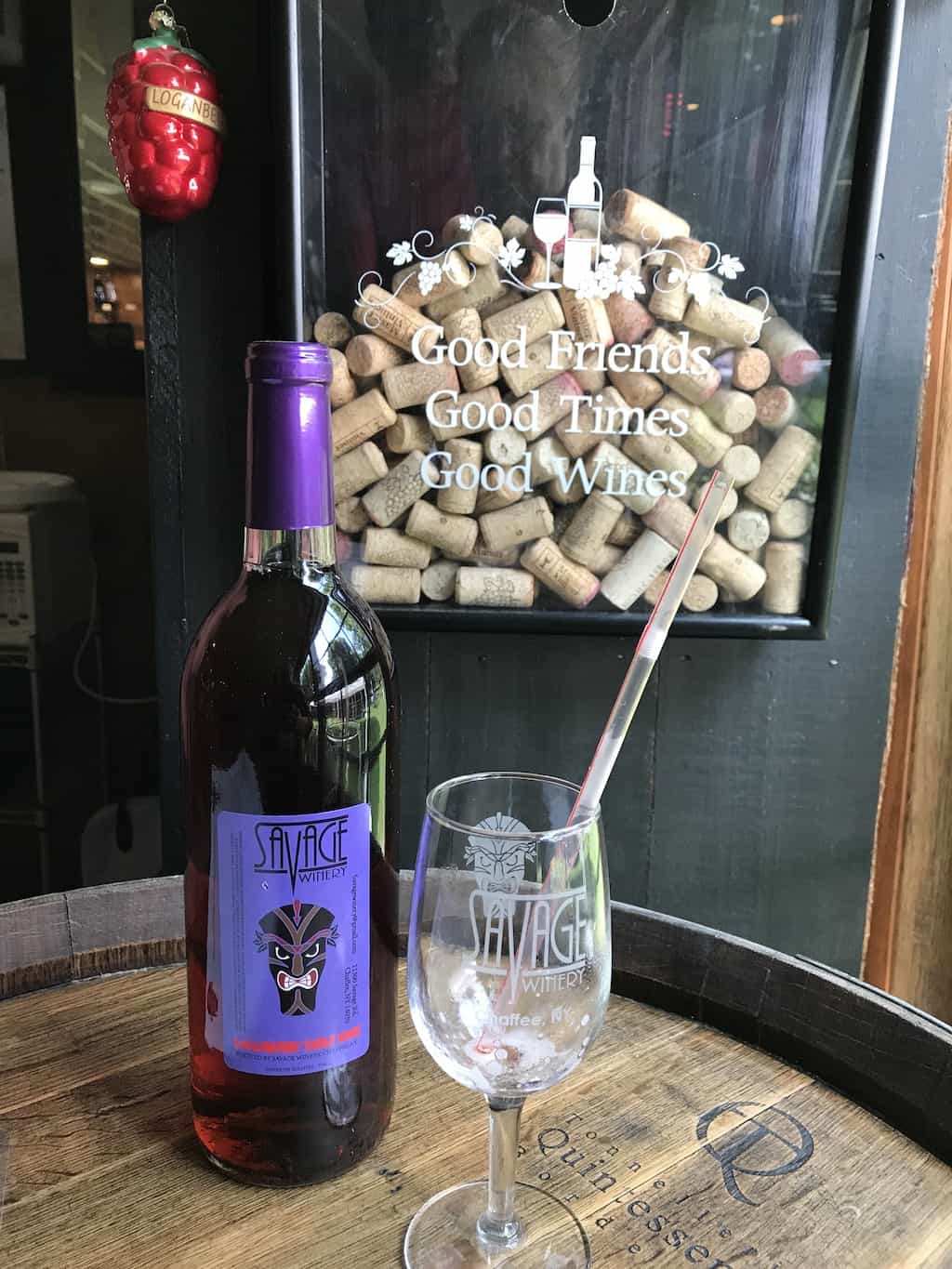 Have a Few Friends Over
No one says you have to be alone on Valentine's Day. You can still have a cozy, at-home celebration with a few close friends. Decorate your house for the holiday, and serve a buffet or hors d'oeuvres. However, don't forget those sumptuous Valentine's desserts!
Valentines Day Ideas is to Create Memories
Did you and your significant other go on a lot of vacations or travels together? Do you have lots of photos stored on your phone or computer?
Therefore, Valentine's Day is a great time to do something with these mementos.
You can do something traditional, like create a photo album of a special trip or event; or you could be more unconventional and make a keepsake collage with photos, movie tickets, and other items.
It's even possible to make jewelry, clothing, or mugs out of some items.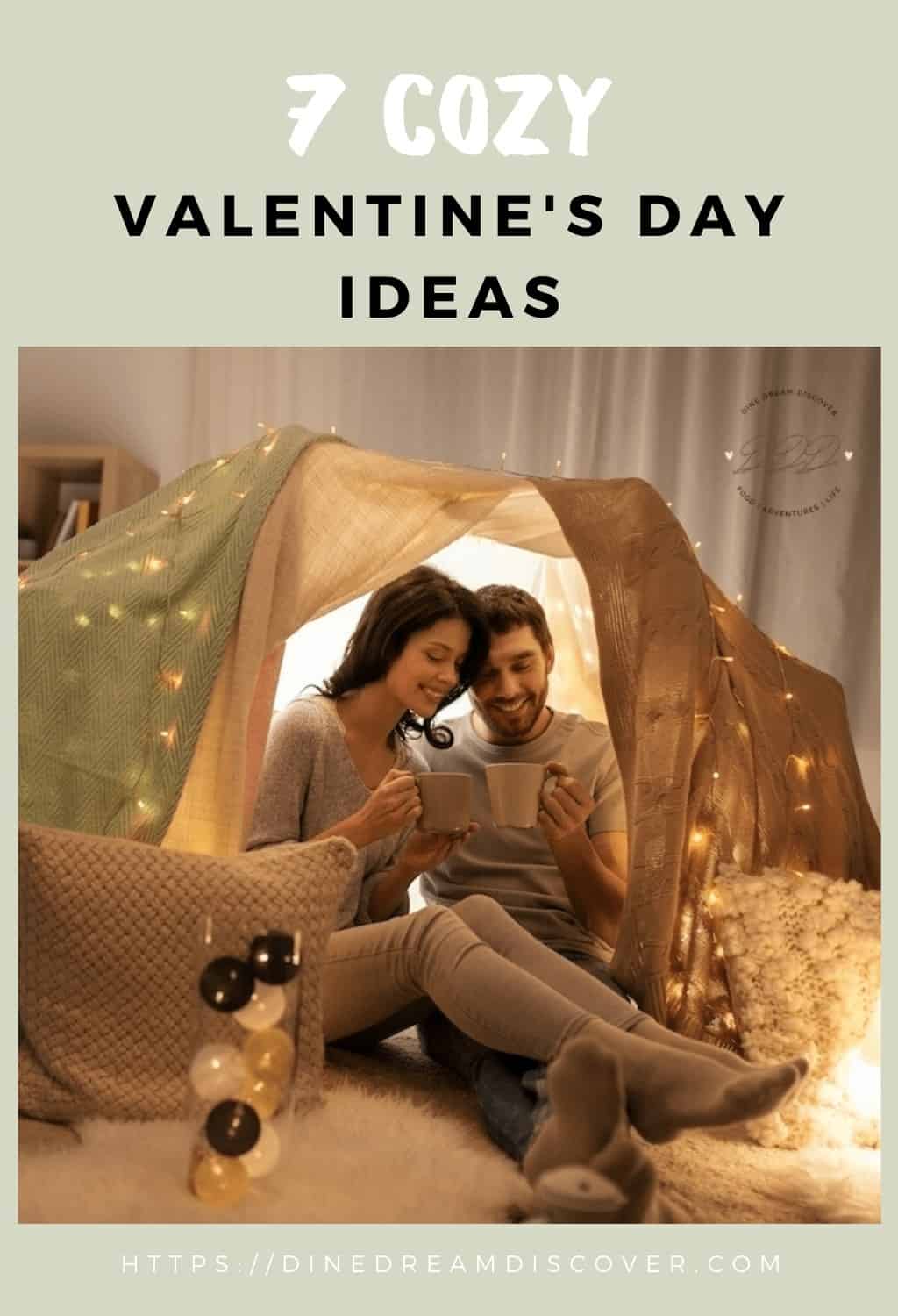 Simple Valentines Day Ideas include Romantic, Fireside Champagne
What could be more romantic than champagne and chocolate? In other words, this could be the perfect dessert after a meal, or just an intimate way to spend an evening.
For instance, build a fire in your fireplace or outside, draw up a sofa or loveseat, and have the chilled champagne, chocolate, cheese, chocolate-covered strawberries and nuts ready and waiting.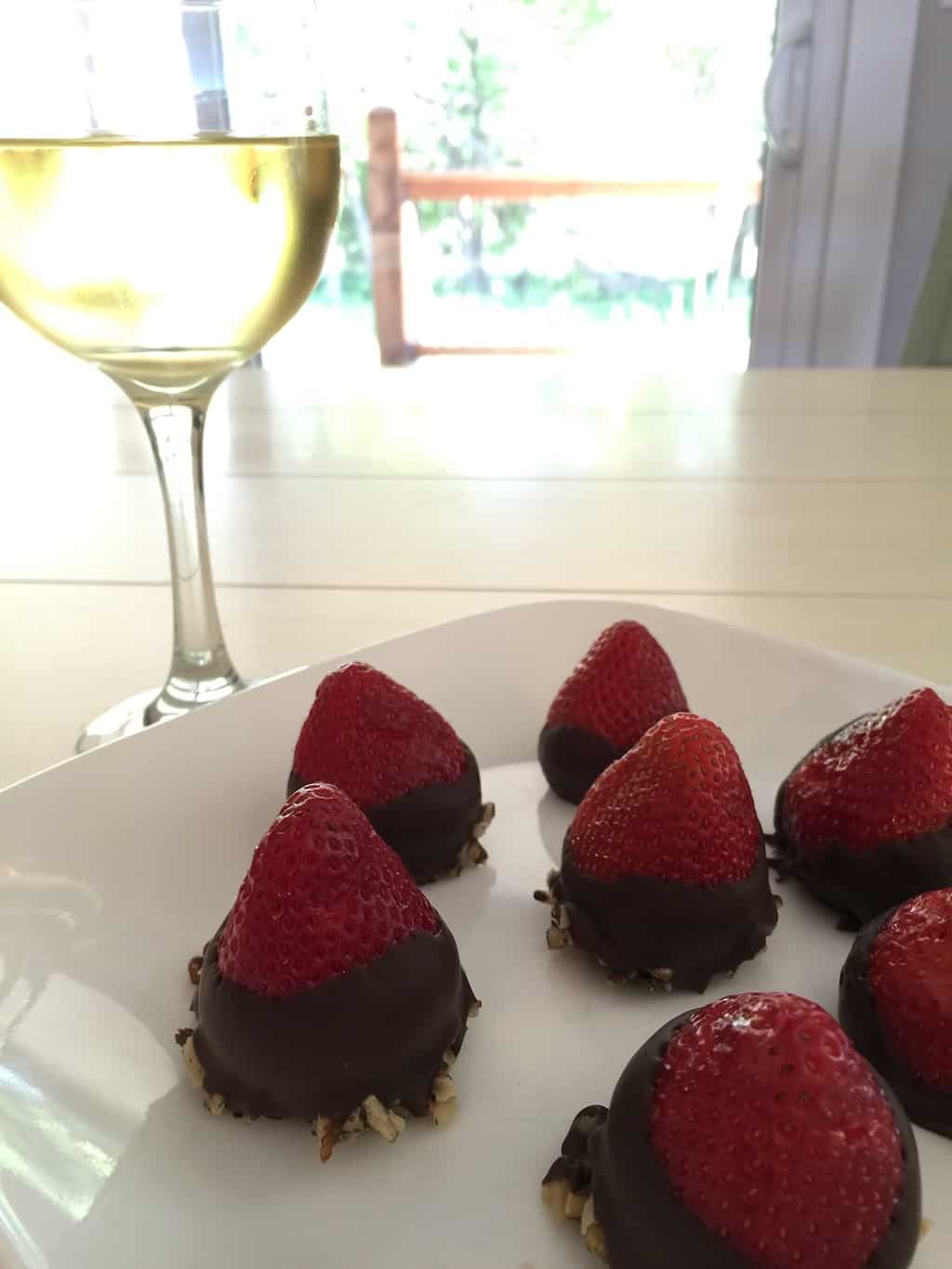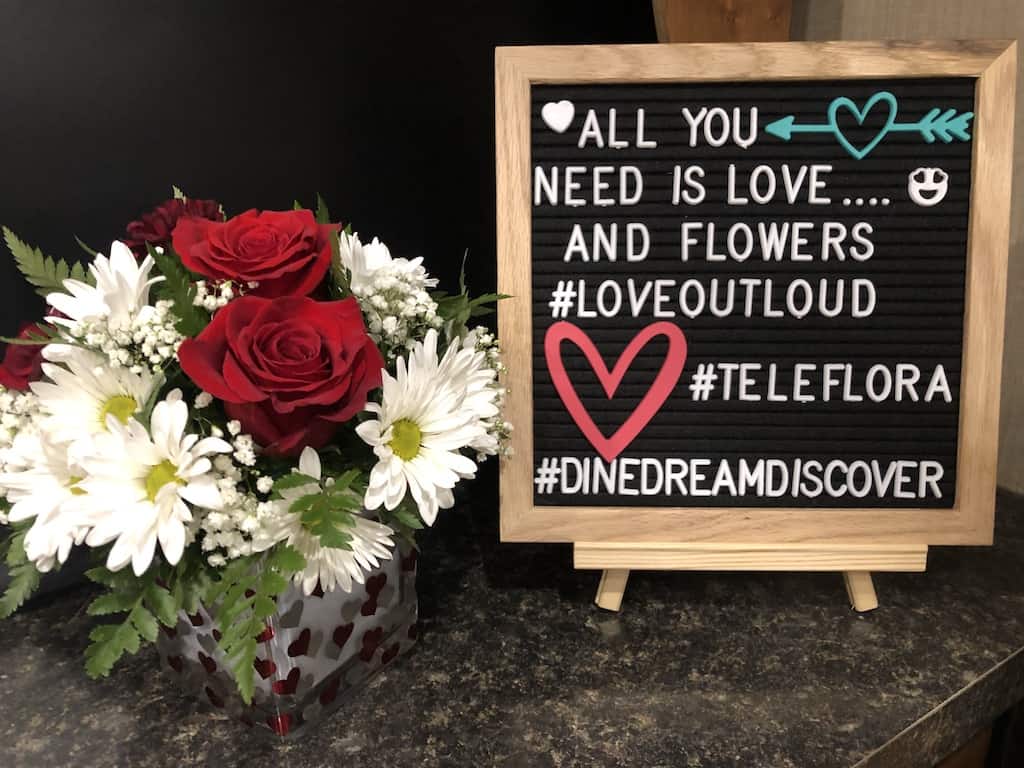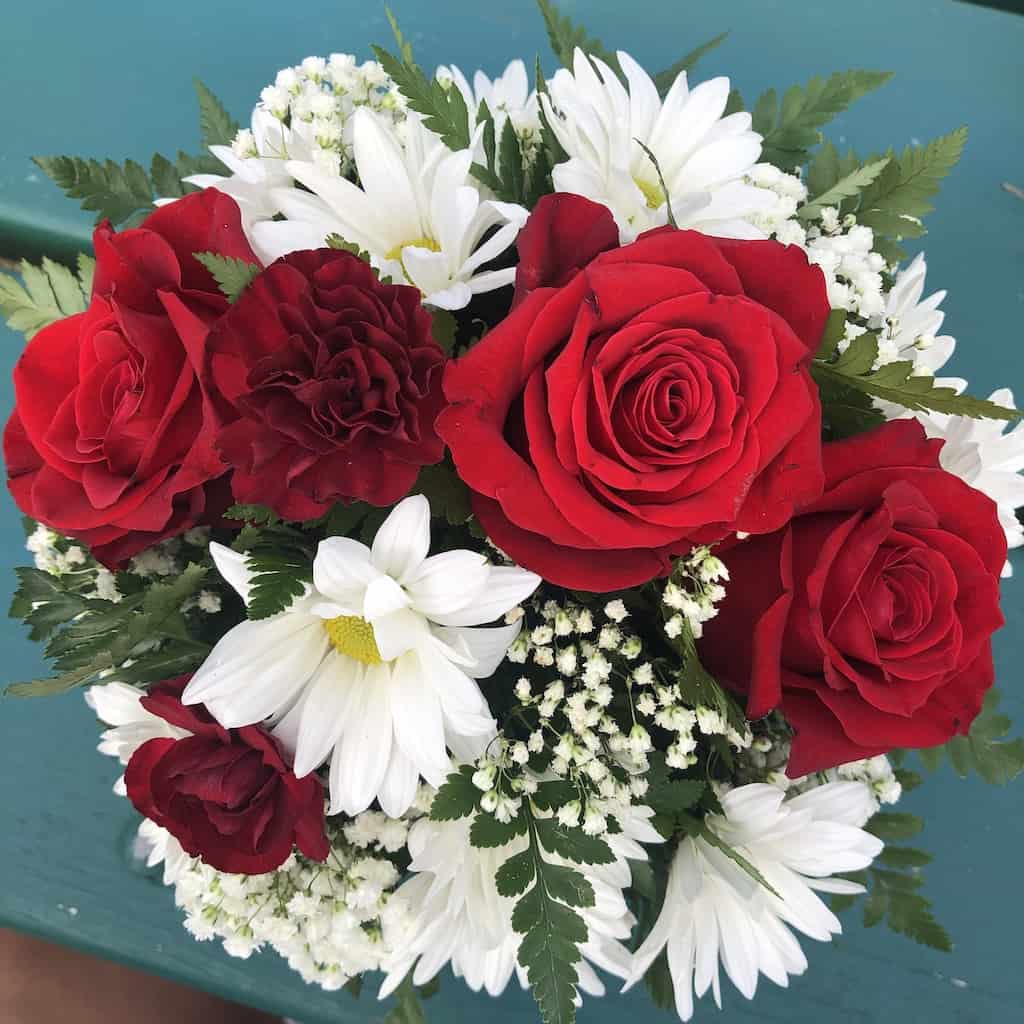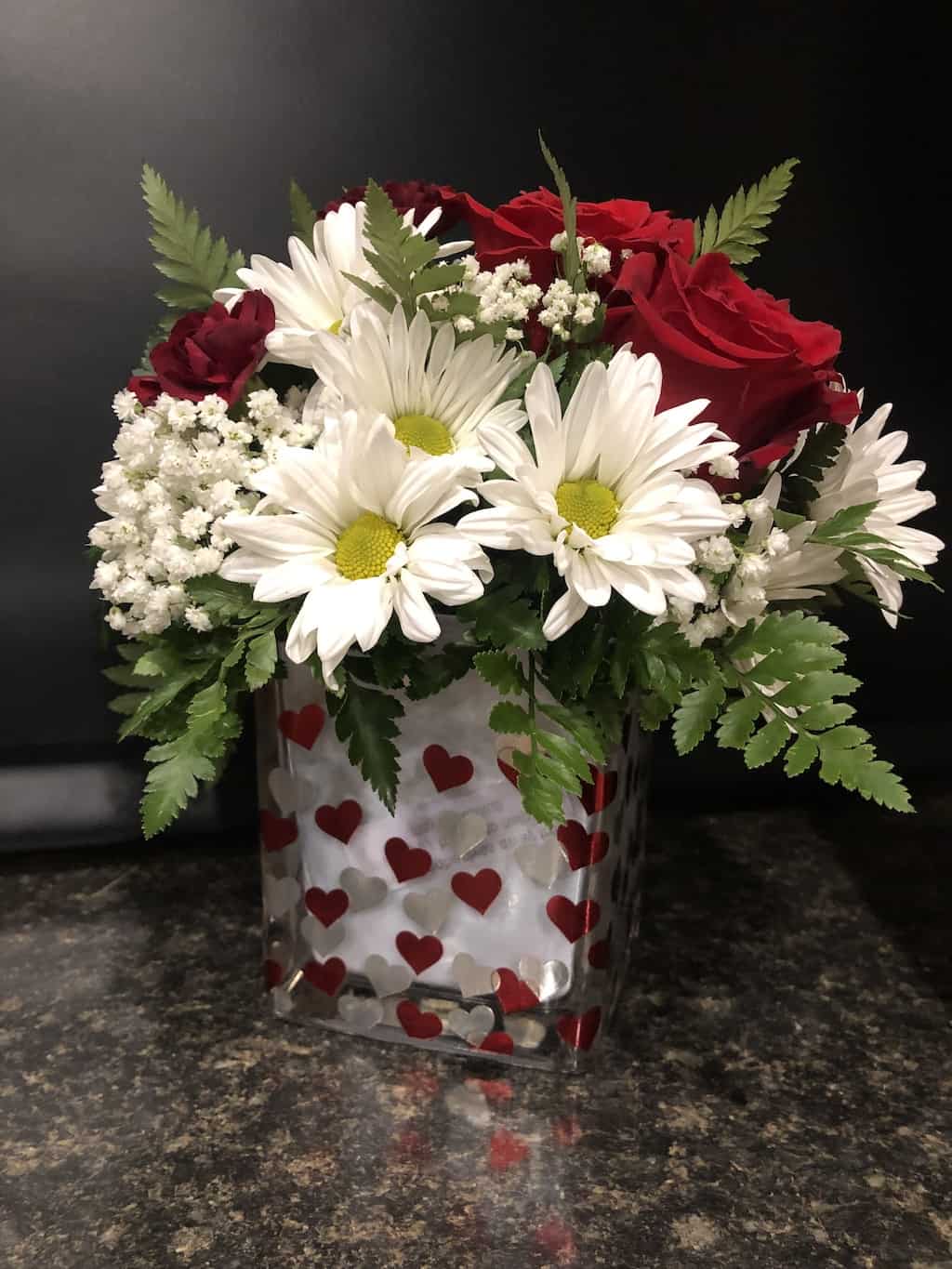 If you do a little research, you'll find there are delivery services for lots of things, from teddy bears to fruit baskets. Choose something that fits your relationship and enjoy it at home!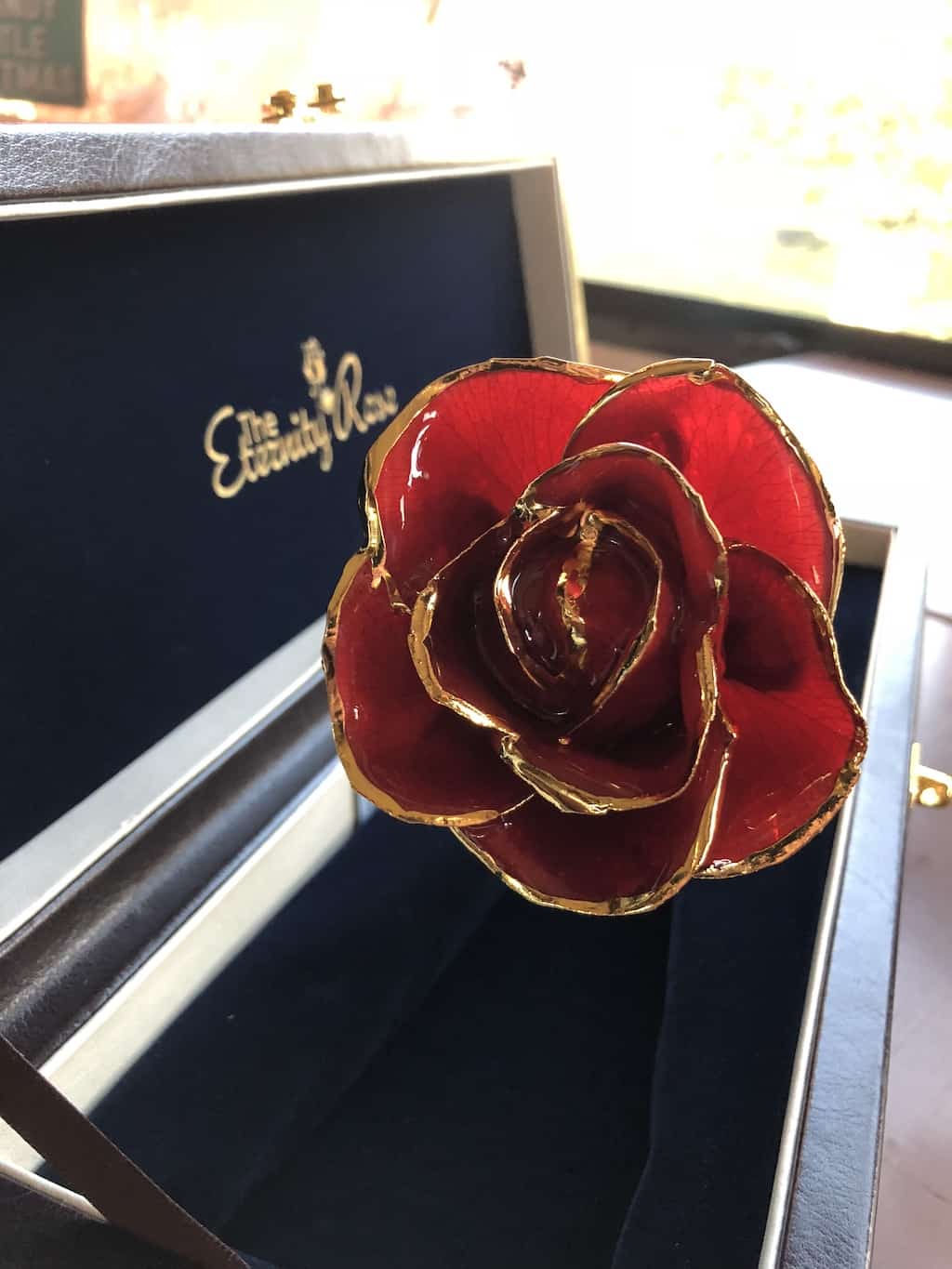 There are so many fun cozy Valentine's Day ideas that we can't list them all. I hope you'll have a wonderful Valentine's Day at home. You'll save money, too!