It's a hat, it's sunglasses, it's a dinosaur hat. The Flip N Hats is a hat any kid that loves dinosaurs will love.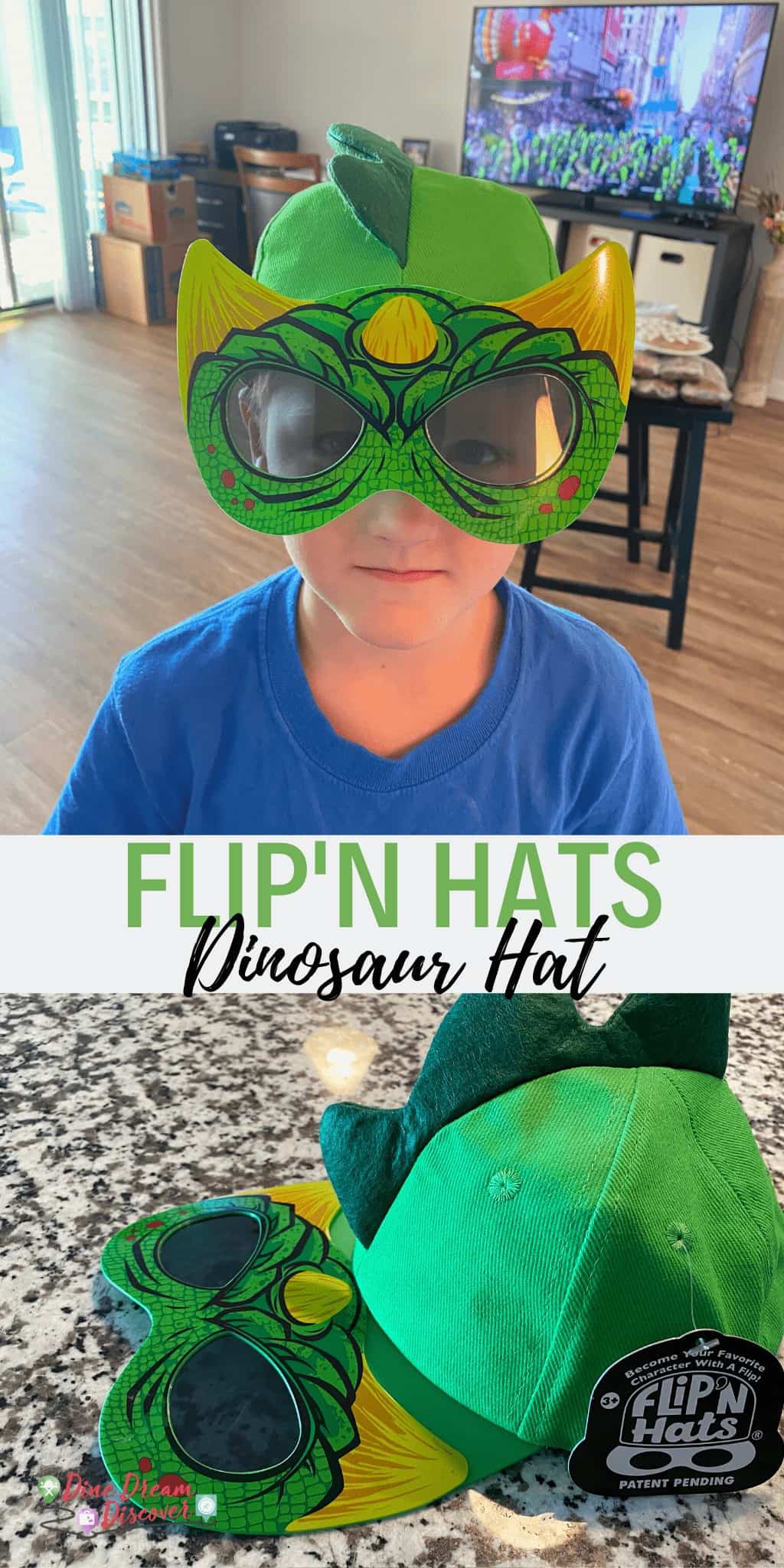 I received the Flip'N Hats Dinosaur Hat in order to facilitate my review. All opinions are my own and may differ from yours.
Flip N Hats Dinosaur Hat
If you have a young child in your home, chances are they are a dinosaur lover. It is said that kids that love dinosaurs are very intelligent. Well we have one and yes, by the way he is pretty intelligent even at five years old.
Living in Florida, we like to make sure that the kids have protection for their eyes. But that should go for anywhere, not only Florida. The sun on the snow can be blinding beyond belief. Been there.
What is a Flip N Hats Dinosaur Hat
Besides being a green dinosaur hat
with dinosaur quills (not sure what those things are called lol) on the top, it doubles as a mask. The sunglasses flip down to create the mask.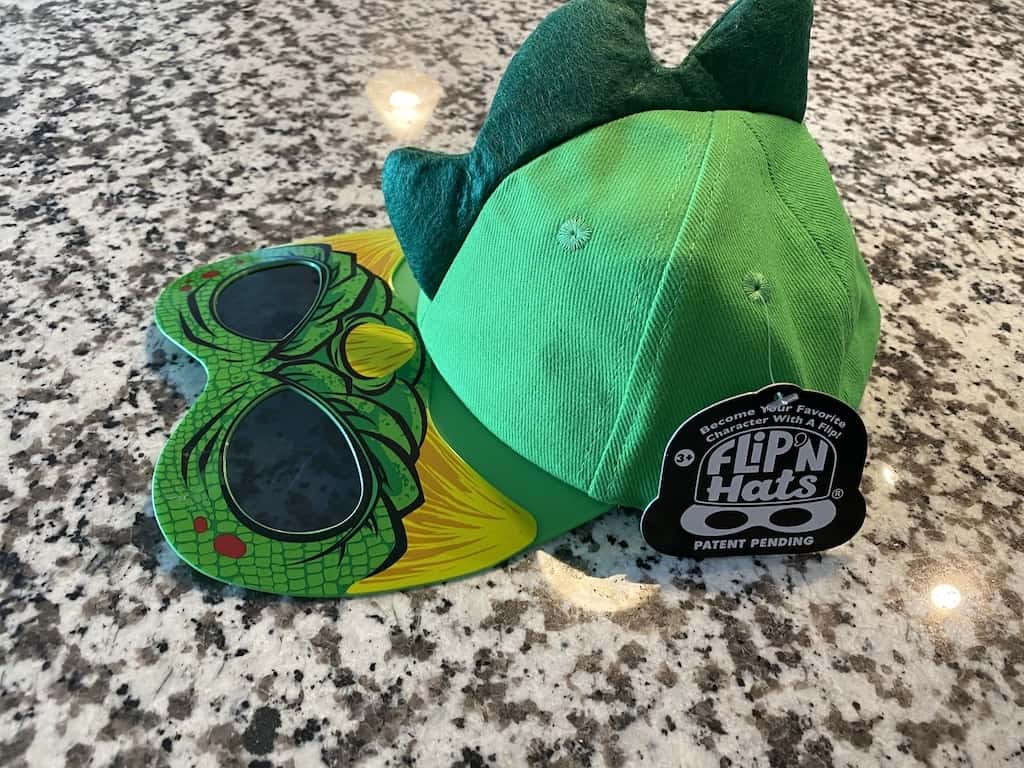 It's a different kind of mask but it's easy to breathe, fun to wear, the mask does not touch the face, it has UV 400 sunglasses....a hat, mask and sunglasses all in one. Brilliant!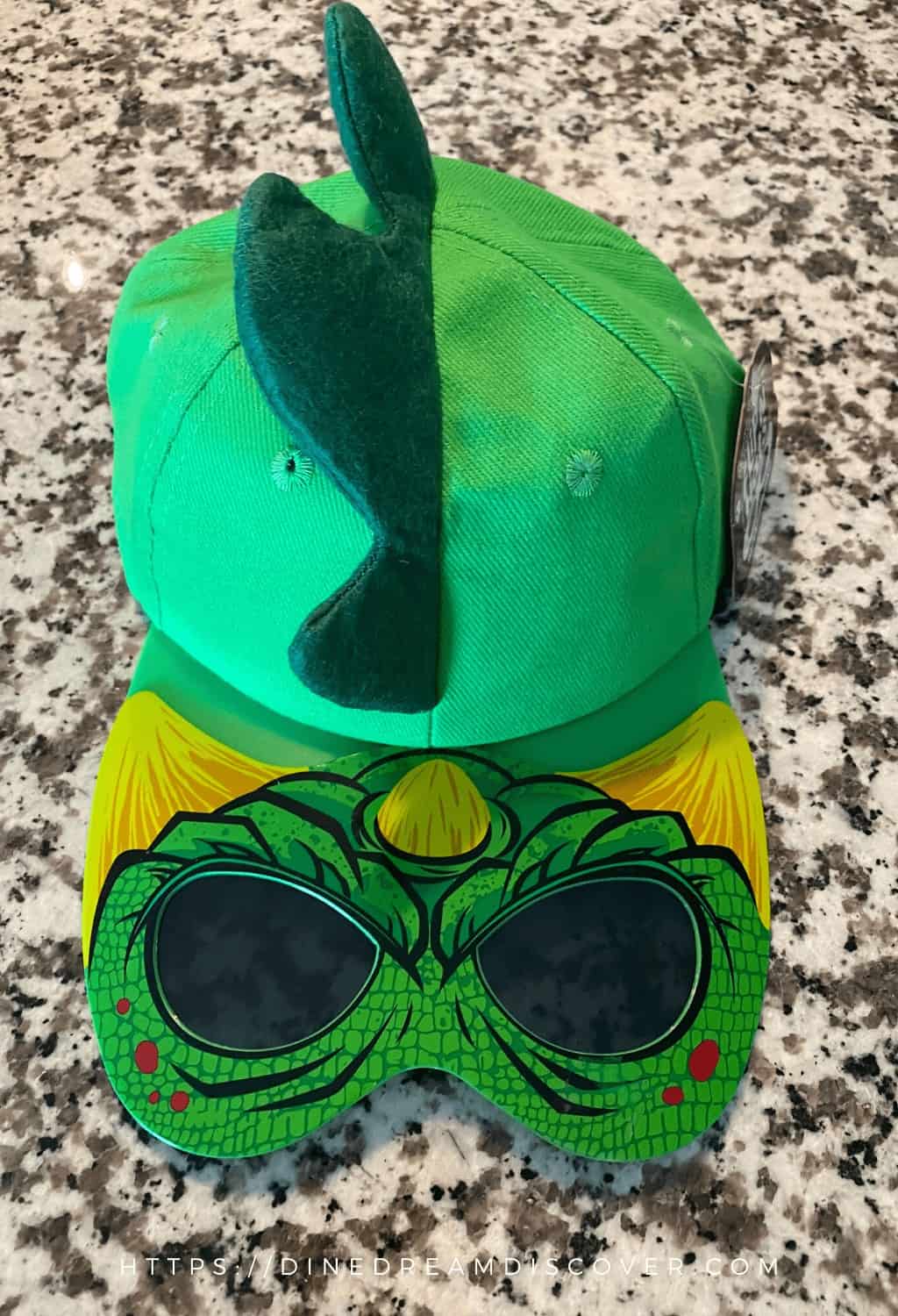 Made with 100% cotton twill with an adjustable velcro band.The person that invented it used to be a toy designer who worked at Disney. So that right there should tell you about the Flip'N Hats in a nutshell.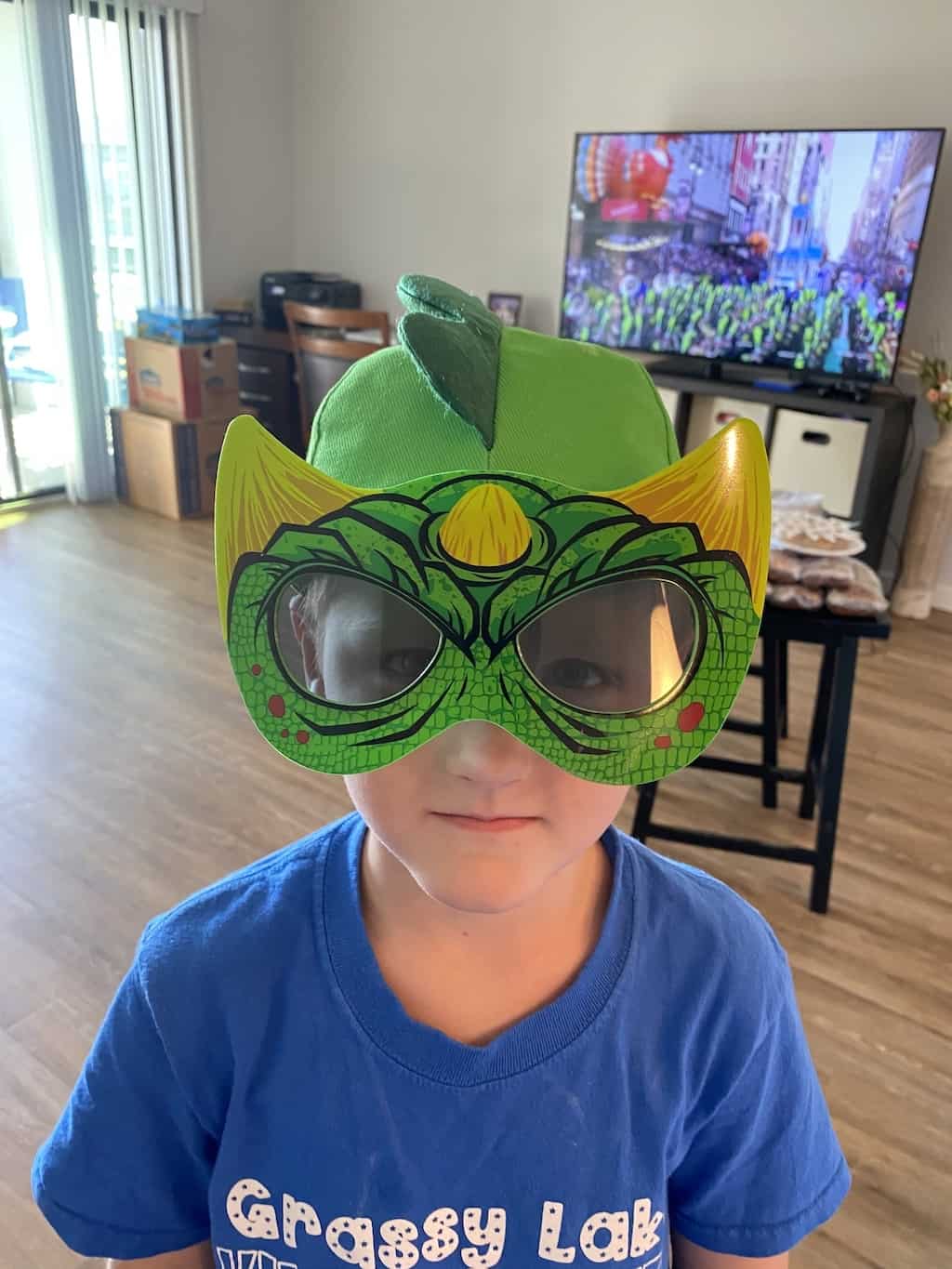 Our Thoughts
Noah was all excited to try it on. I didn't even get a chance to cut the tags off. I was surprised but he even let his sister try it on even though he really loves it.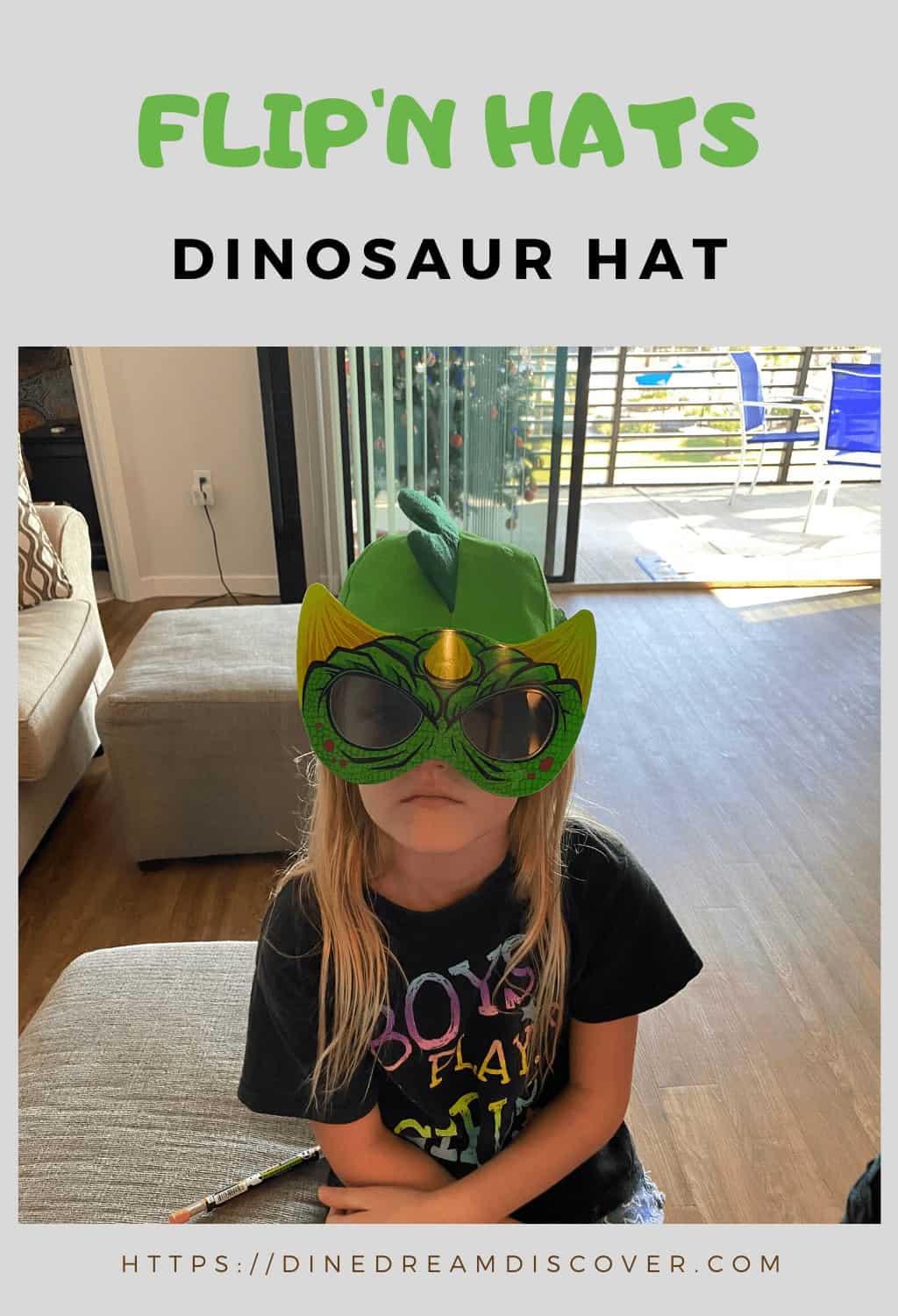 Where to Get It
The Flip"N Hats are available on Amazon.com
. Connect with them on Facebook and Instagram. Great as a stocking stuffer or birthday gift.
Horns...I guess they're called horns. lol