For active outdoor or indoor play Laser X Revolution provides the perfect answer to pandemic lockdowns. No contact necessary; 300 foot range!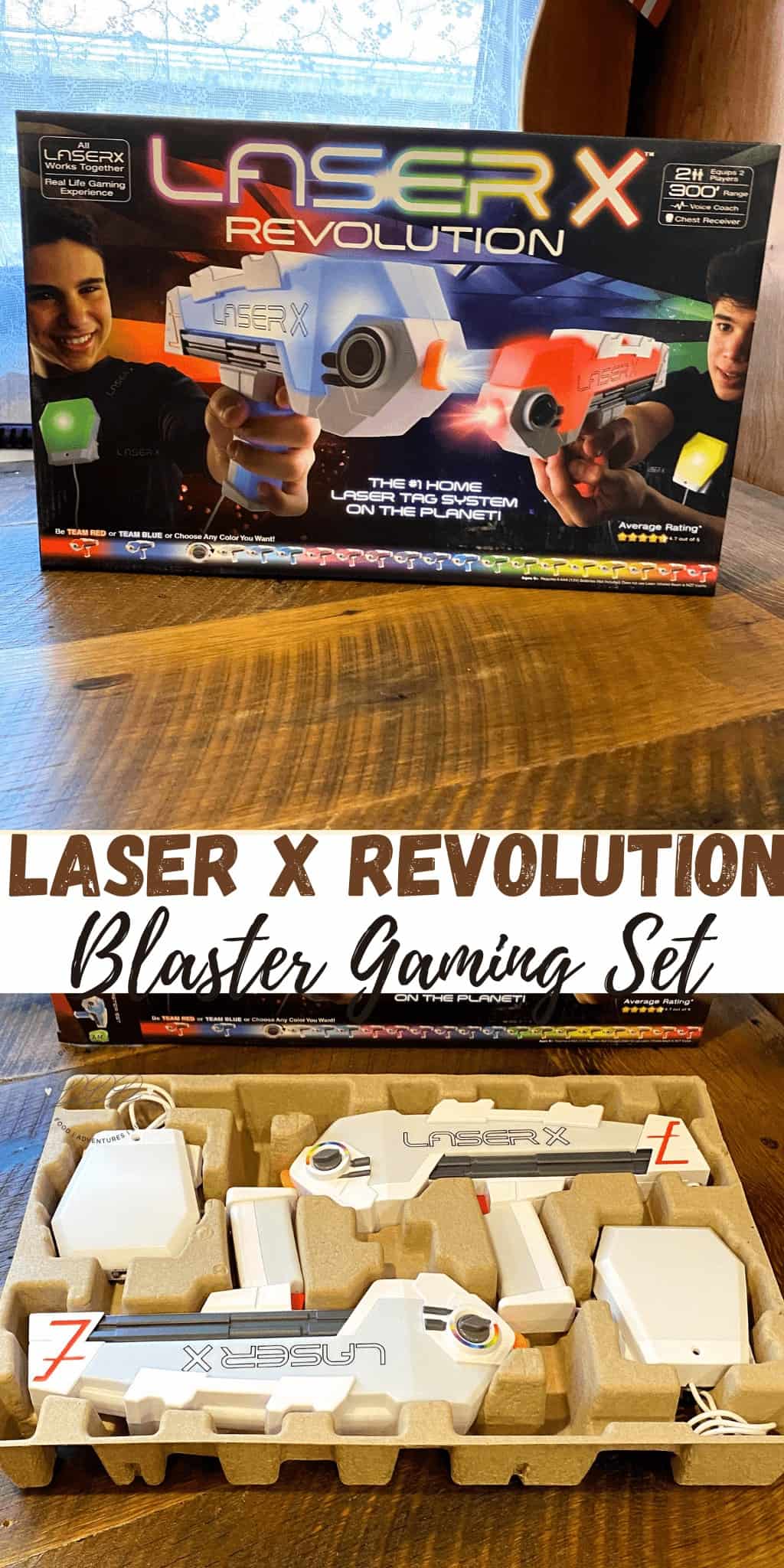 I received the product mentioned below in order to facilitate my review. All opinions are my own and may differ from yours. This post may contain affiliate links. See my disclosure policy for more info.
Laser X Revolution Blaster Gaming Set for Two Players
One of the best ways for kids to let off their energy, especially during this time of social distancing and lockdowns is with a game of laser tag. Tag of all sorts provides a great source of exercise for children, but laser tag removes physical contact, making it safer and potentially more exciting.
Another benefit of playing laser tag is that it does not necessarily involve excessive running around. That's evidenced by the 300-foot range of the blasters in a Laser X Revolution blaster set.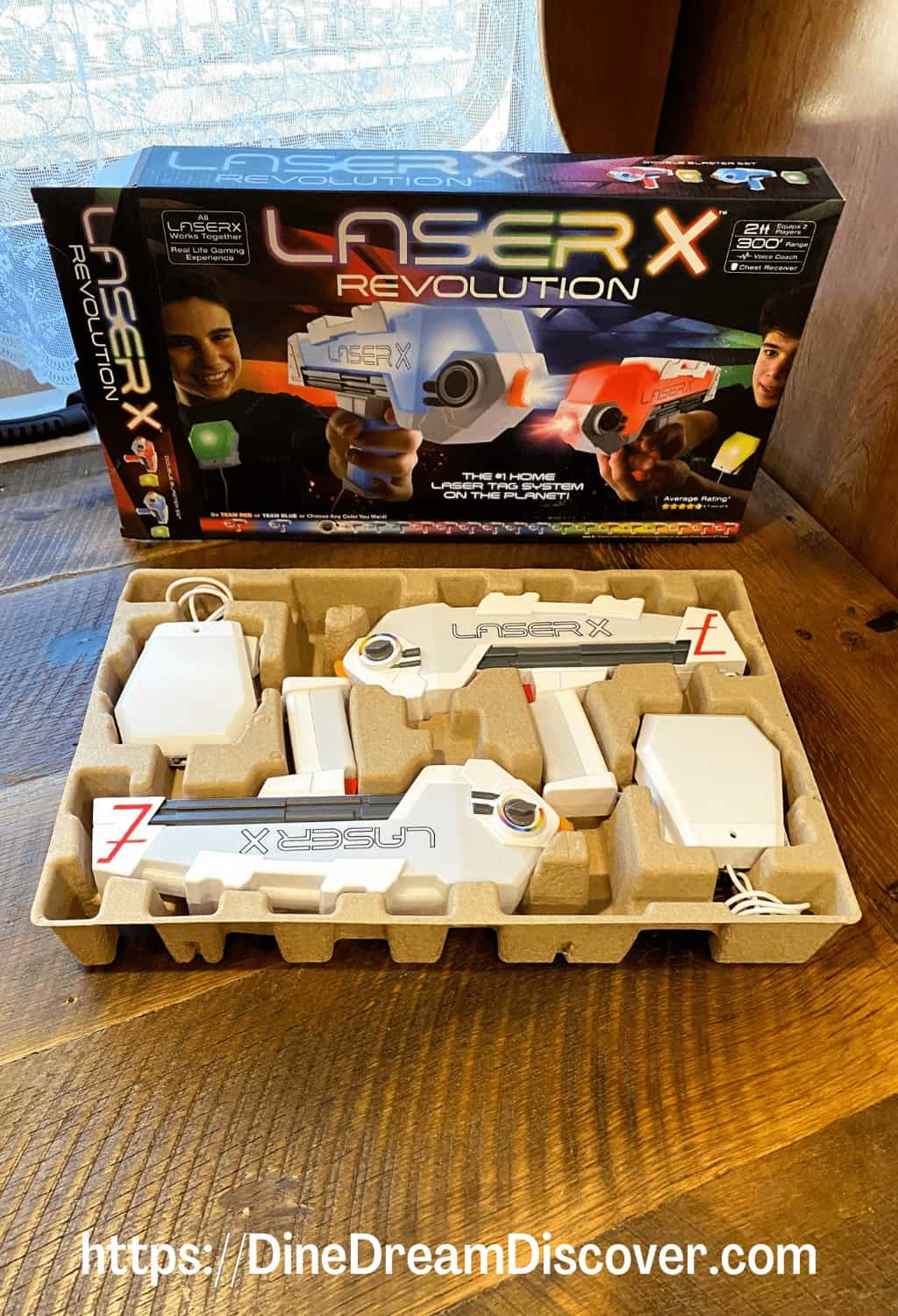 The Laser X gaming set works just as well outdoors as indoors which is ideal for lockdown situations that some in this country are still facing.
Laser X is My Favorite for Laser Tag
Laser X is the best laser tag gaming set in my opinion. There are different kinds of Laser X sets. Including the Blaster to Blaster variation called Laser X Evolution. Both sets are great and the important thing to remember here is that all Laser X products work together.
That means you can use anybody's Laser X set with your own and combine as many as you need for your real-life gaming experience.
As a matter of fact, there is no limit to the number of players you can add to a game of tag on Laser X Revolution or any other Laser X blaster set. Both of the versions I've tested out work very well and the kids find them so exciting.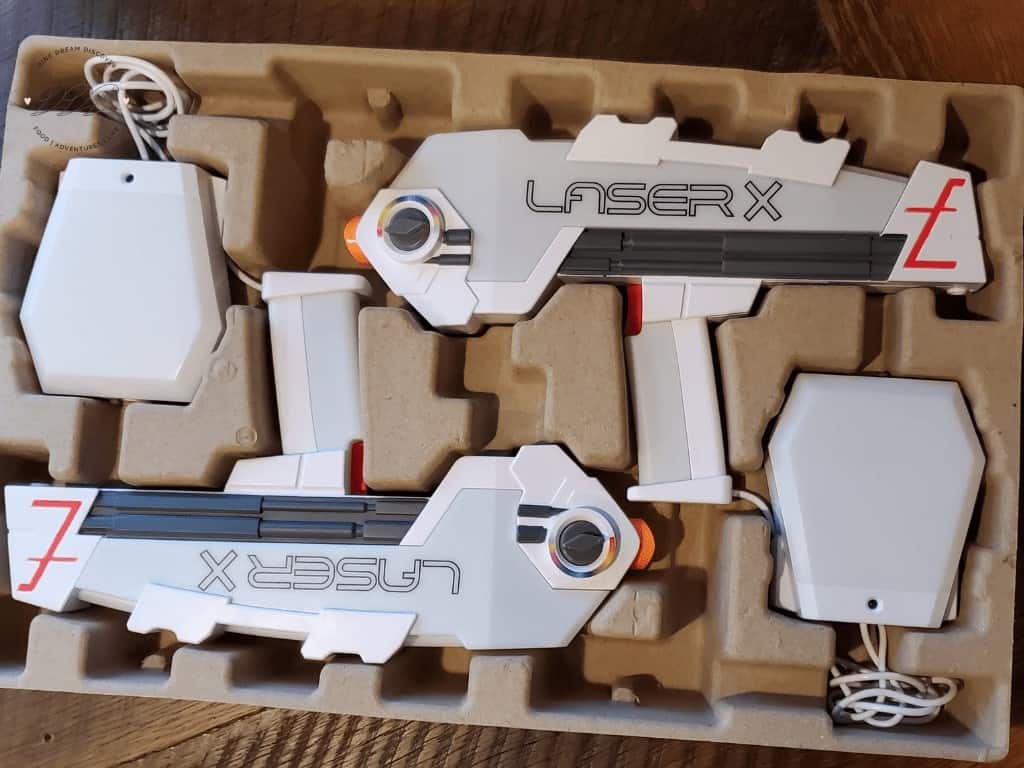 The two sets, Laser X Revolution and Laser X Evolution are very similar in what they offer. Both gaming sets have a blaster range of 300 feet, both sets work perfectly in low light and high brightness. You can play indoors and outdoors and even use mirrors and windows to strategically target other players.
Both sets work with each other and allow any number of players. You can even play on up to twenty teams based on so many color variants. That's a huge advantage over the simplistic red versus blue we are all accustomed to.
Laser X Revolution and Laser X Evolution both have the technology to gauge your success and offer audible pointers in the form of an interactive "coach" feature.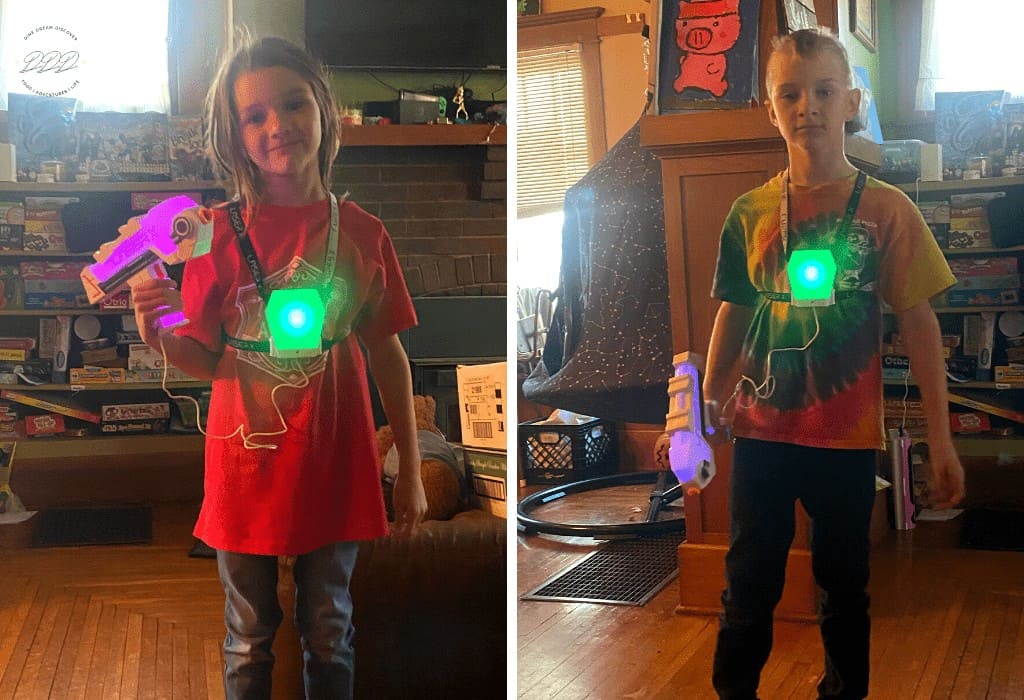 What's Different About Laser X Revolution?
In almost every way the two Laser X systems are identical. They have the same range, the same options, and they have virtually the same blasters with a quick slide reload function. The only difference between the two sets is what you target.
Evolution has blaster-to-blaster targeting, which means that you shoot gun to gun. That's great for light packing, but it loses something in the gaming experience because it's all based on something your opponent is carrying and therefore, could conceal.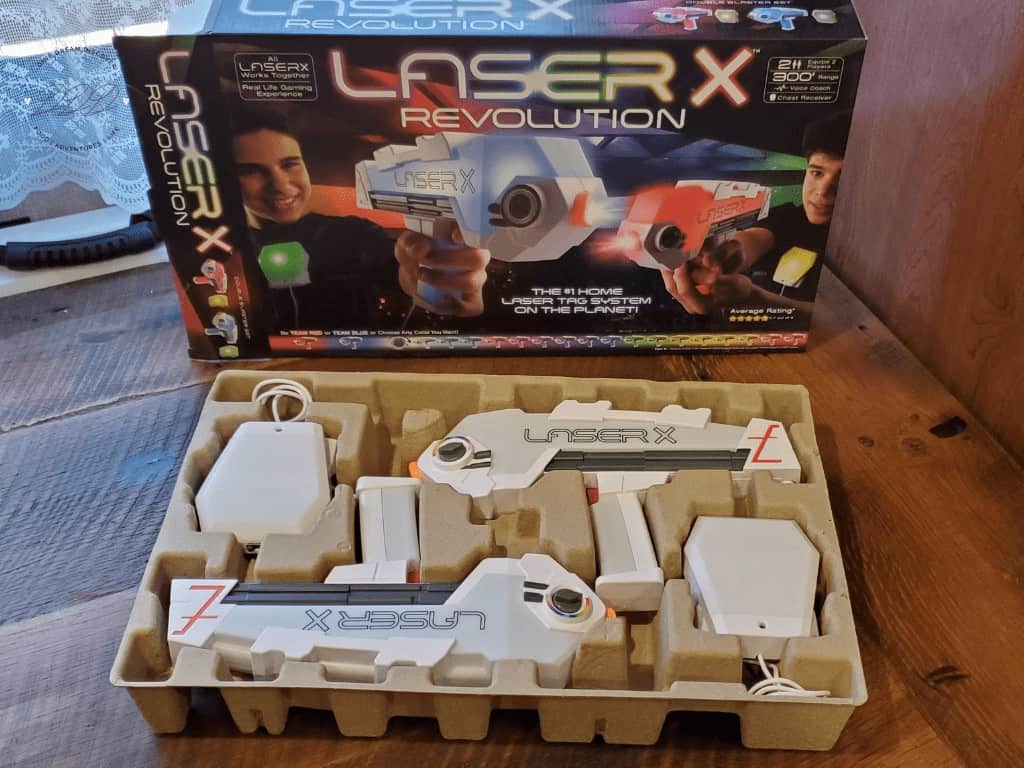 That could be part of the challenge, or you could make "rules" about keeping your blaster out, but you might prefer the traditional targets that come with the Laser X Revolution blaster set. The chest receiver provides for a more level playing field.
Sure somebody could hide their chest, but then, they aren't really playing the game. I actually love both versions. of this game and I love that they all work together, so whichever you prefer, you know it's compatible with anybody else's set.
Micro B2 Blaster Laser Tag Gaming Set
All Laser X Gaming Sets can be used in conjunction with each other. The Micro B2 Blaster gaming set is a little different as the receivers are built right into the blasters.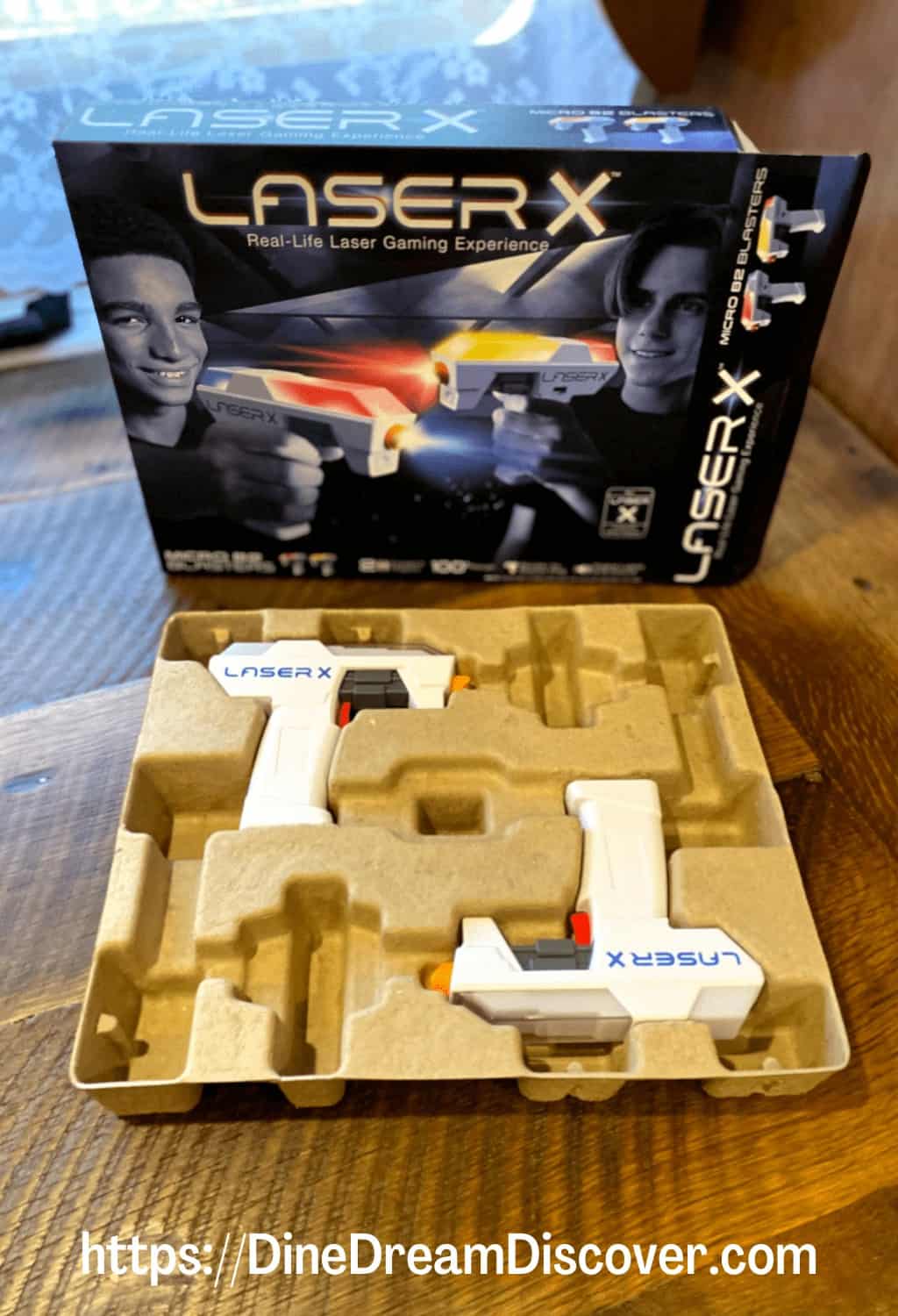 Also made for two players, however put it together with the Laser X Revolution or Evolution set and you can have up to six players. These are compact size at 5 inches, however these will only blast up to 100 ft.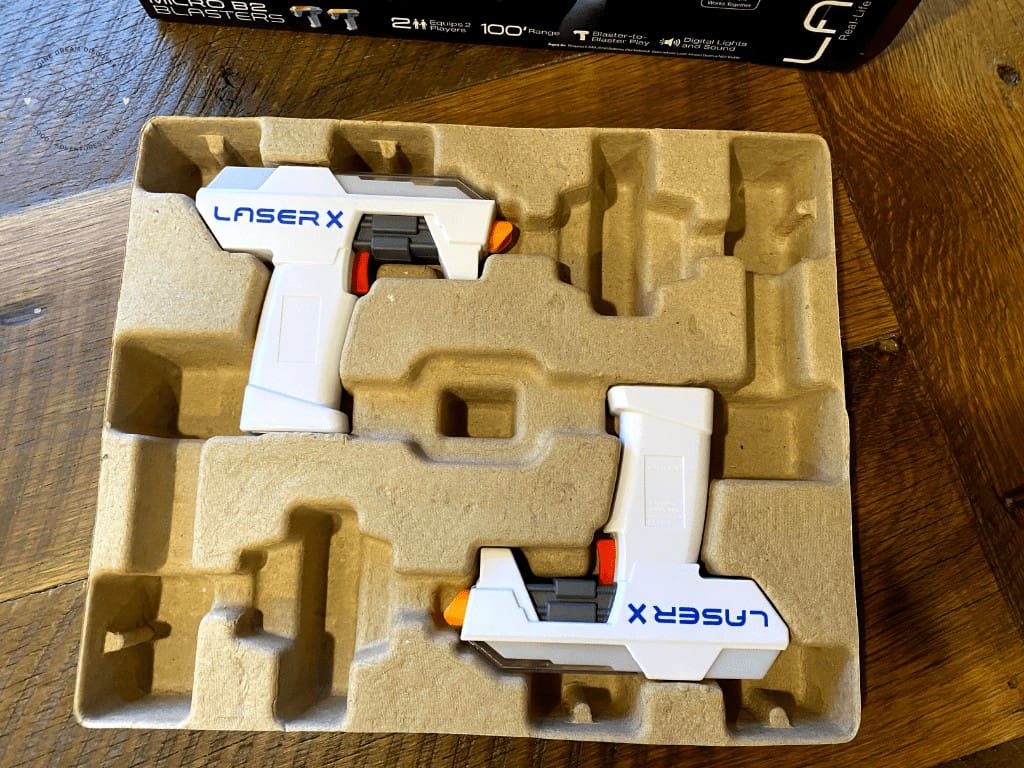 You can play one on one or on teams. Blaster beams go through windows and strategically bounce off walls and mirrors to hit opponents.
Where to Purchase
Laser X Revolution Blaster Gaming Set and Laser X Two Player Micro B2 Blaster Laser Tag Gaming Set can both be purchased online at Target.com and GetLaserX.com.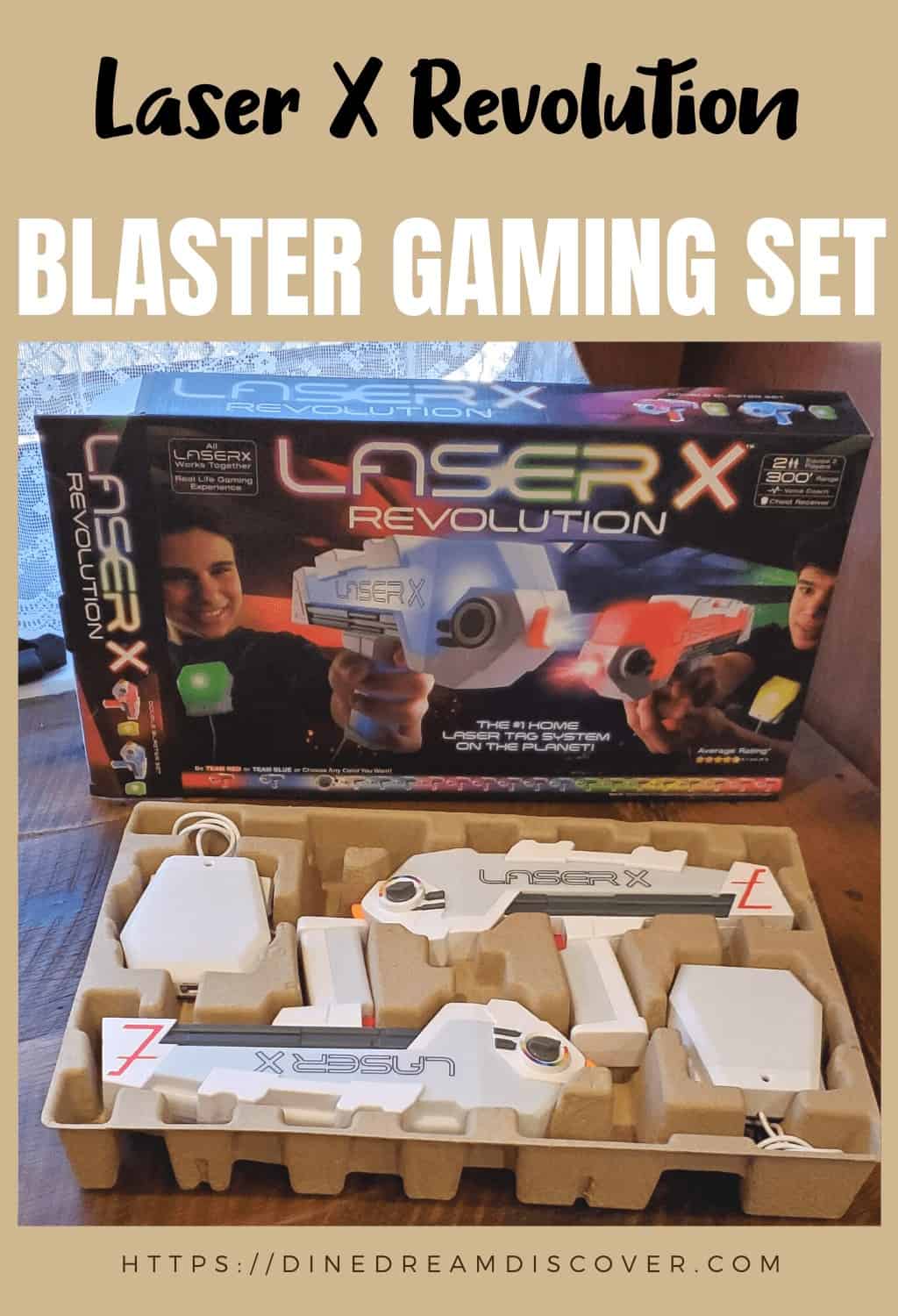 Follow us on Pinterest and PIN IT FOR LATER!