A Minky Blanket makes the perfect Mens Blankets for their home, man cave, travel blanket that they will love and not want to share.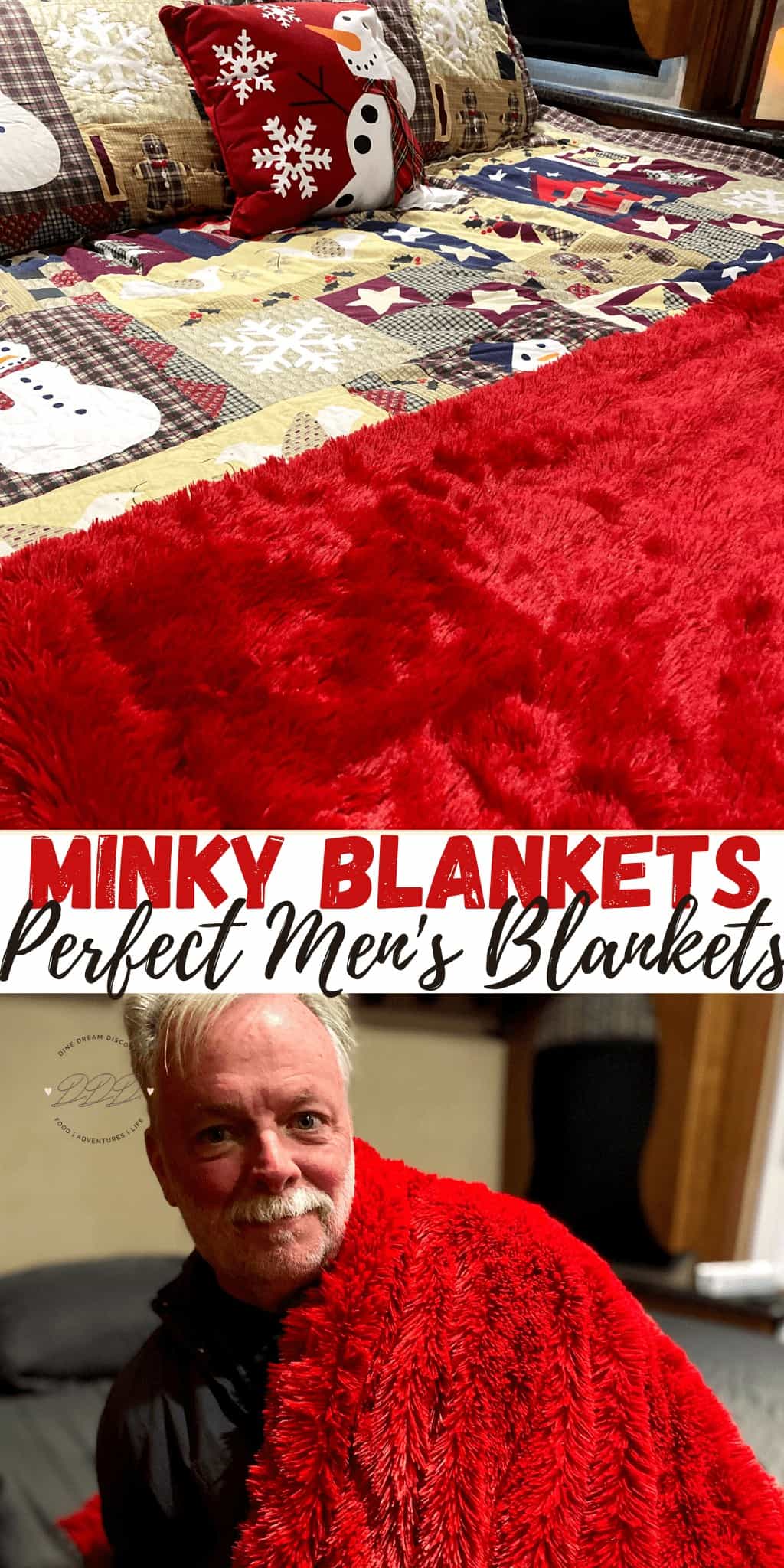 I received the product mentioned below in order to facilitate my review. All opinions are my own and may differ from yours. This post may contain affiliate links. See my disclosure policy for more info.
Minky Throw Blankets are the Perfect Mens Blankets
You wouldn't think that men would need their own blanket. But of course they do. Every man needs their very own masculine throe blanket.
Whenever we visit the grandkids, they always have their super soft Minky throw blankets on the couch. So when we sit down, it's only natural that my husband and I sit there, cover up and play with the blanket. 😂 Because it's so soft and feels so good.
And then it hit me...we didn't have one single blanket that really liked. If he was cold, he would just sit there and complain. Would he get a blanket off the bed...no! We have tons of blankets but none that he enjoyed as much as a soft minky blanket.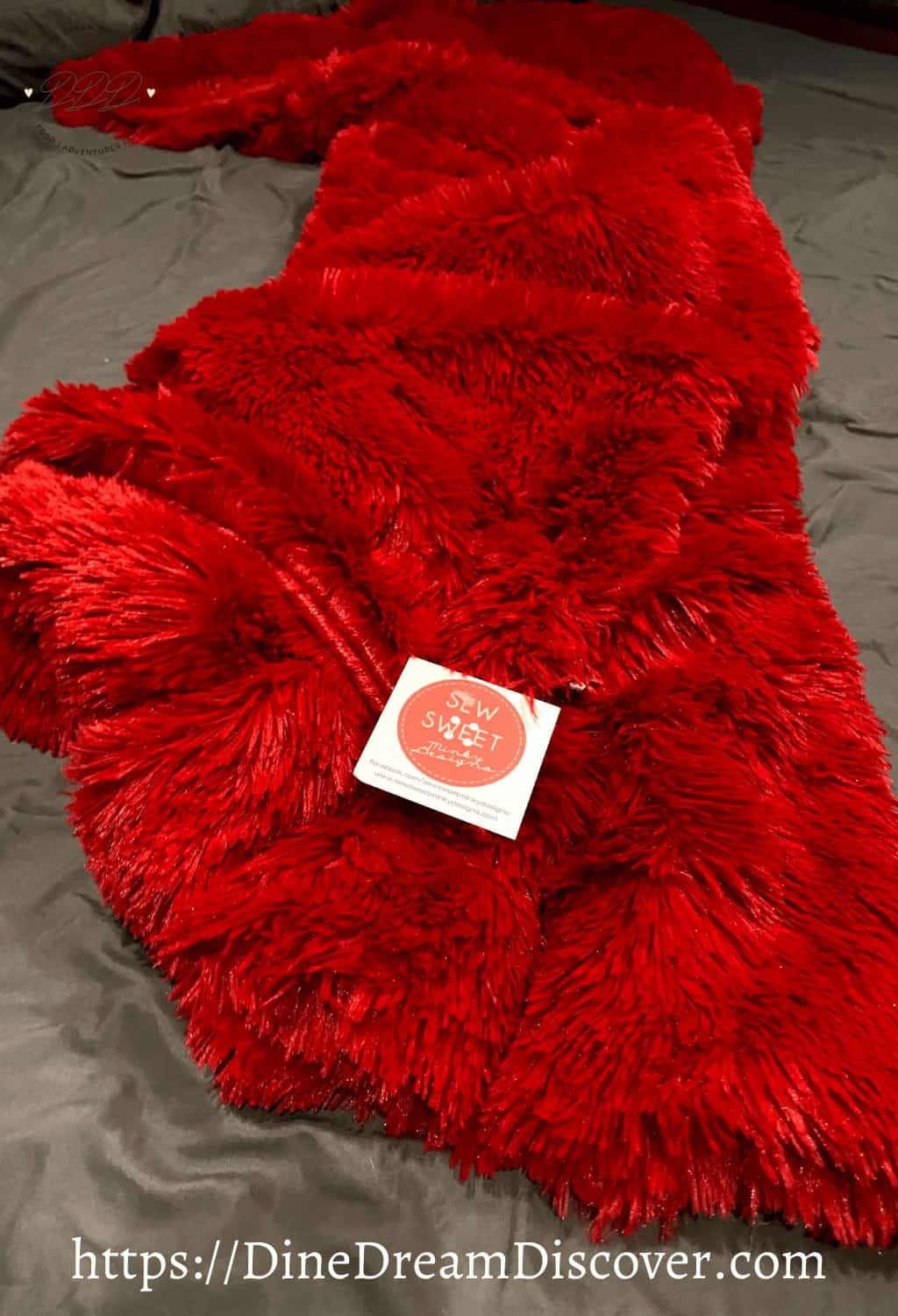 It was then, that I decided to start looking for the perfect mens blankets. But it had to match my decor too. (I know, I know! Don't judge me. lol)
I was offered to try out one of Sew Sweet Minky Designs throw blankets. I wasn't worried whether he was going to like it because I knew he would if it was as soft as the kid's blankets.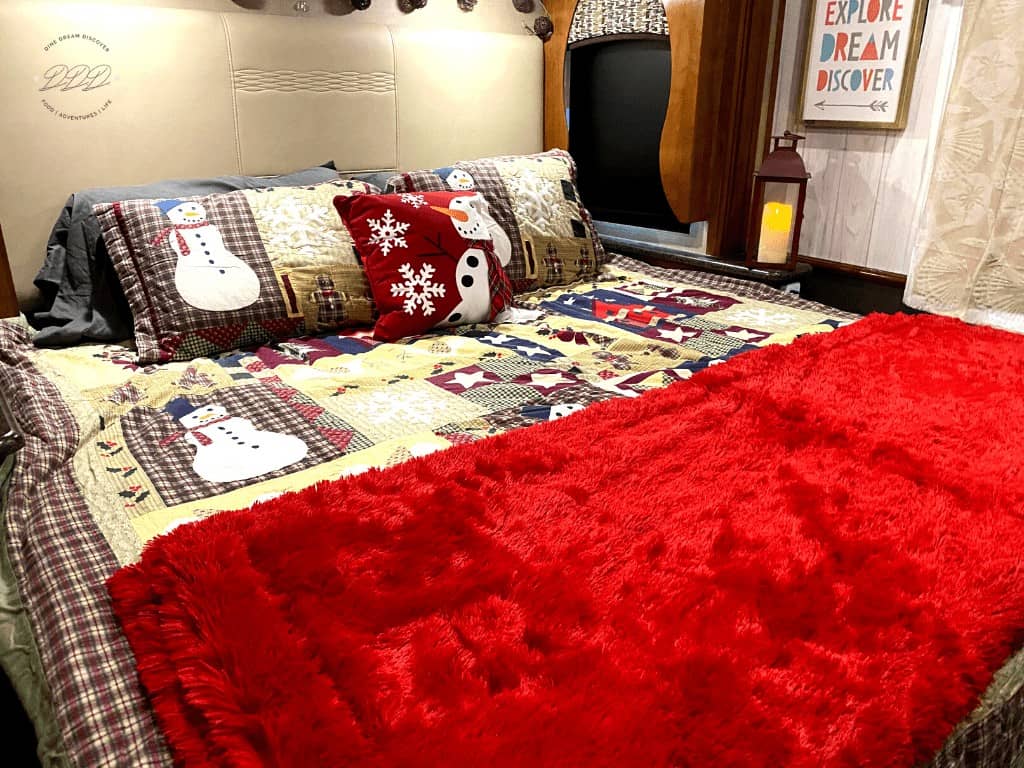 Why it's the Perfect Blanket for Men
When it arrived, I was so glad that I chose the OMG Casey Shaggy Minky throw blanket. I chose the scarlet color because Christmas is coming and I love to decorate for the holidays. And it was even softer than the kid's blankets. ❤️
But it's a color I can leave out all year! It matches all my colors, black, gray, white, tan, and teal. It's also makes a perfect man cave blanket and minky travel blanket.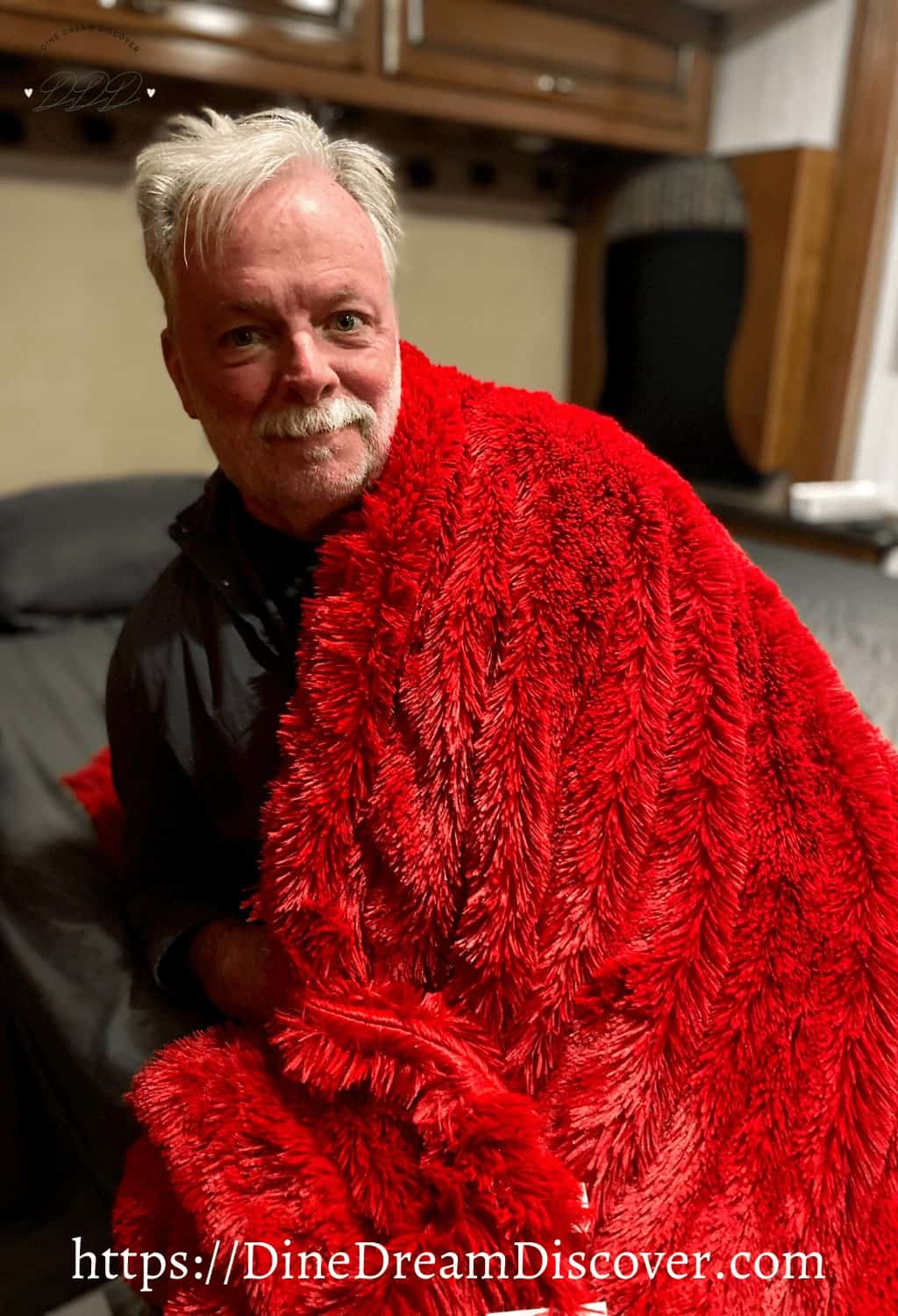 The blanket measures approximately 60 x 82. It's the perfect size for one person because really, you aren't going to want to share it. It feels that good.
My husband is always colder than me so yes, he needs his own blanket. And the Sew Sweet Minky Designs is on the only blanket on the list of mens blankets.
What is a Minky Blanket
Most people that I've talked to don't even know what a Minky Blanket is. It's made of 100 polyester fabric and is available in several different textures. And others ask why are minky blankets so expensive.
Well actually, they aren't expensive. They are going to cost a little more than a blanket you would buy at a big box store. But as the old saying goes and holds true...you get what you pay for!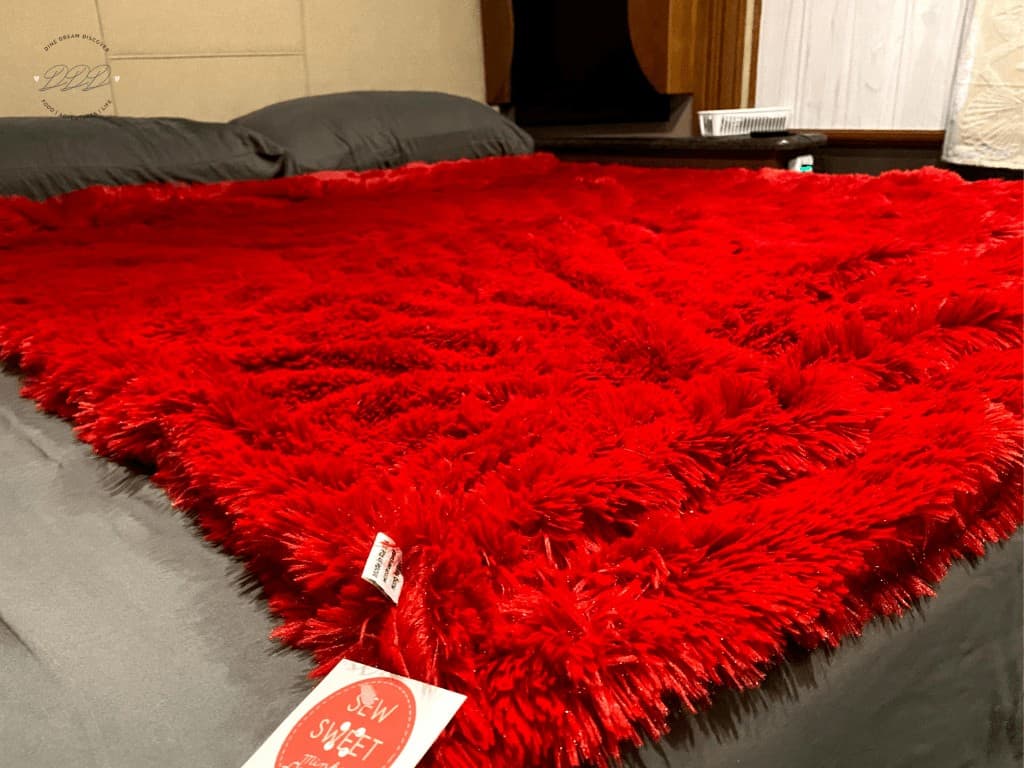 These mens blankets, and really they aren't only for men, (more on that in a minute) are worth every penny. They are hand sewn by mom's and grandmothers...over 600 of them across the country.
That's amazing. All because one woman named Nicole decided that she wanted to provide an opportunity for women to earn an income and provide for their families all from the comforts of their homes.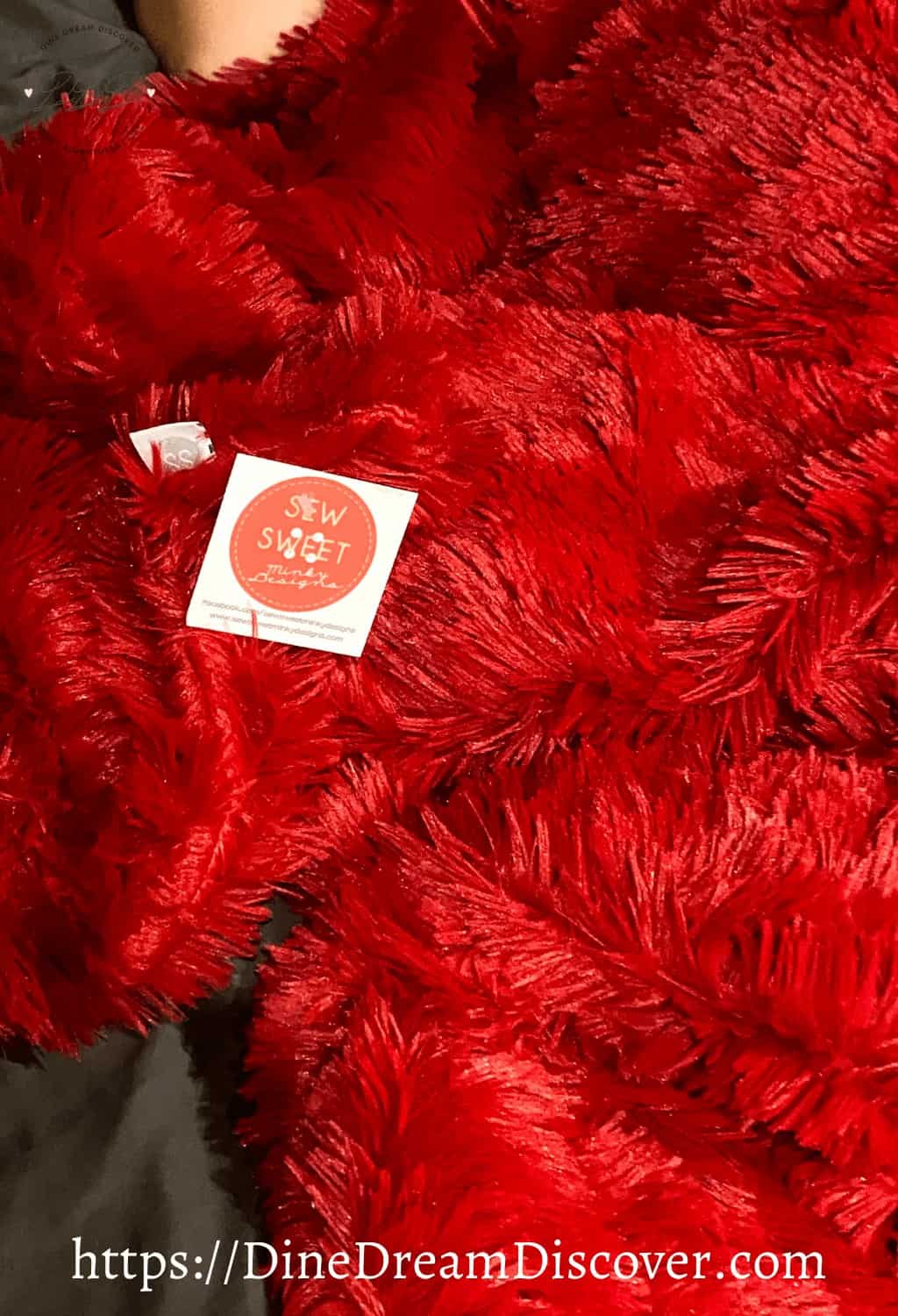 Where can I purchase Minky Mens Blankets
The beautiful OMG Casey Shaggy Minky Blanket can be purchased online at Sew Sweet Minky Designs as well as children's blankets, infant blankets, extreme blankets, adult blankets and extra long adult blankets.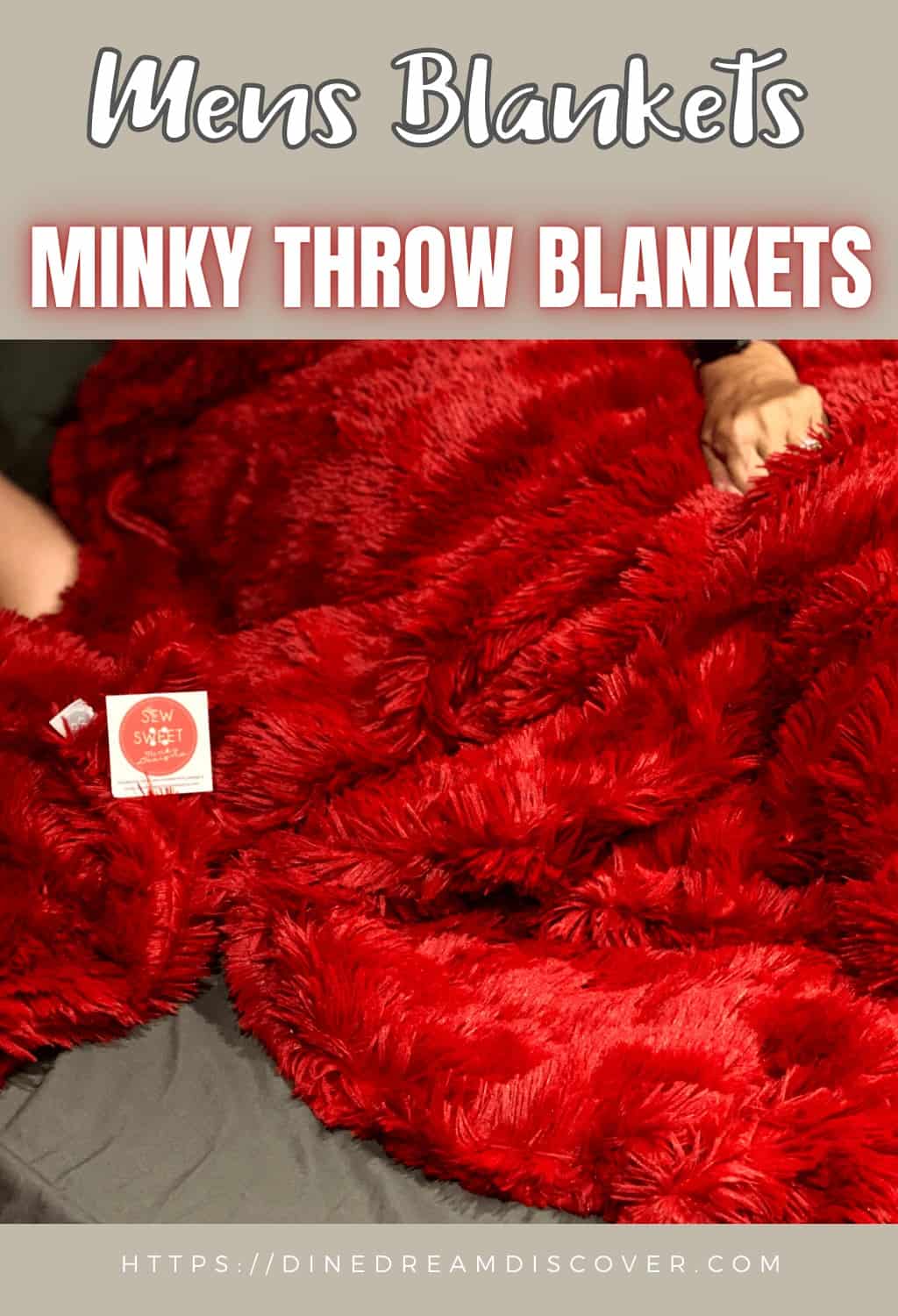 Connect with them on Facebook and Instagram.
Follow us on Pinterest and PIN IT FOR LATER!