Want to stop annoying wind noise? Get the new Cycling Wind Noise Reducer WIND-BLOX Pro. Learn more about its features and benefits here!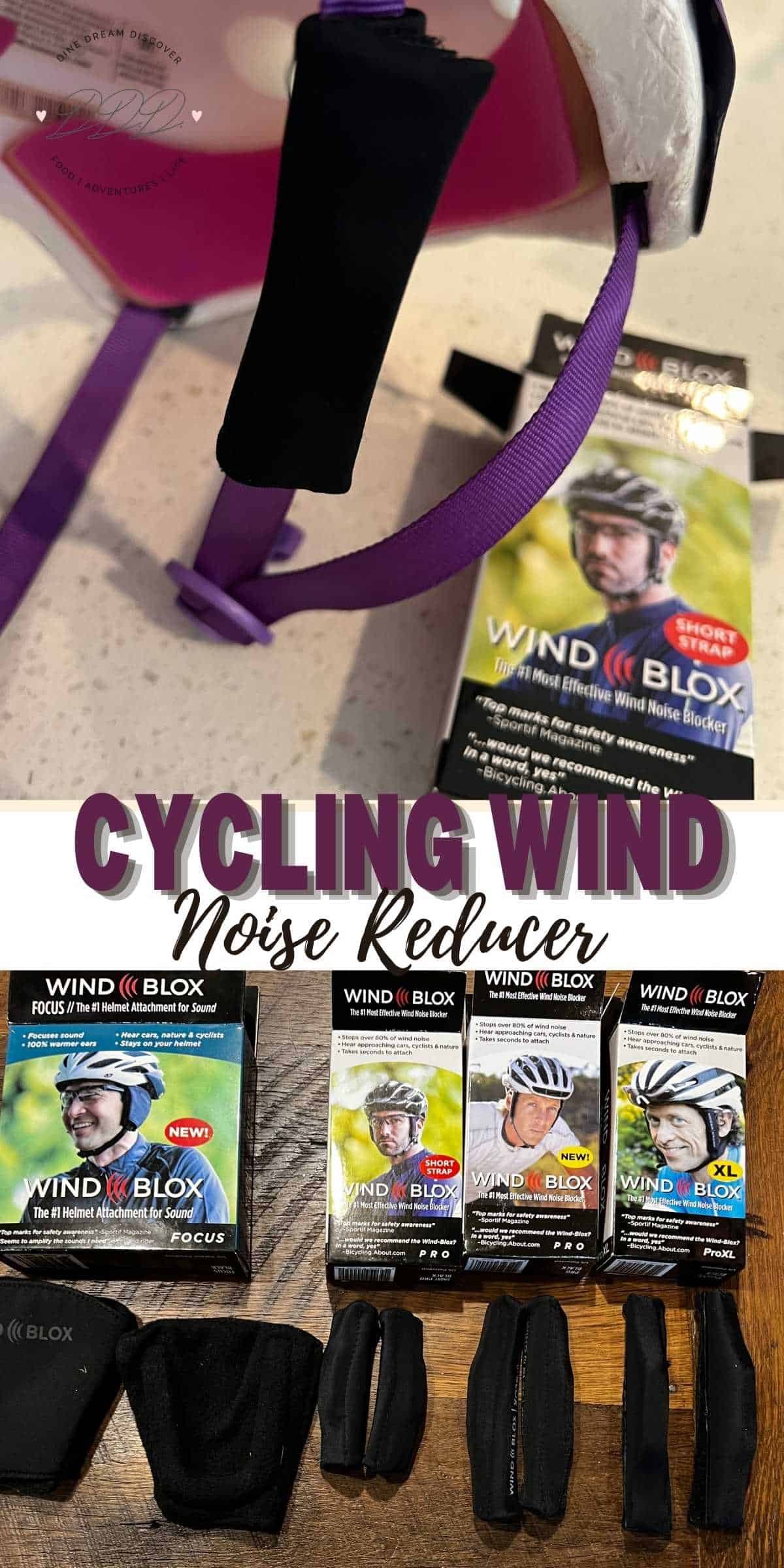 I received the products mentioned below to facilitate my review. All opinions are my own and may differ from yours.
This post may contain affiliate links. See my disclosure policy for more info.
WIND-BLOX Cycling Wind Noise Reducer
Wind noise is one of the most annoying sounds ever. It can be so loud that you can't even hear the traffic coming behind you. And that is unsafe!
The WIND-BLOX Cycling Wind Noise Reducer is a lifesaver, to say the least.
WIND-BLOX Cycling Wind Noise Reducer is an innovative product that solves this issue by providing a barrier between your ear and the wind.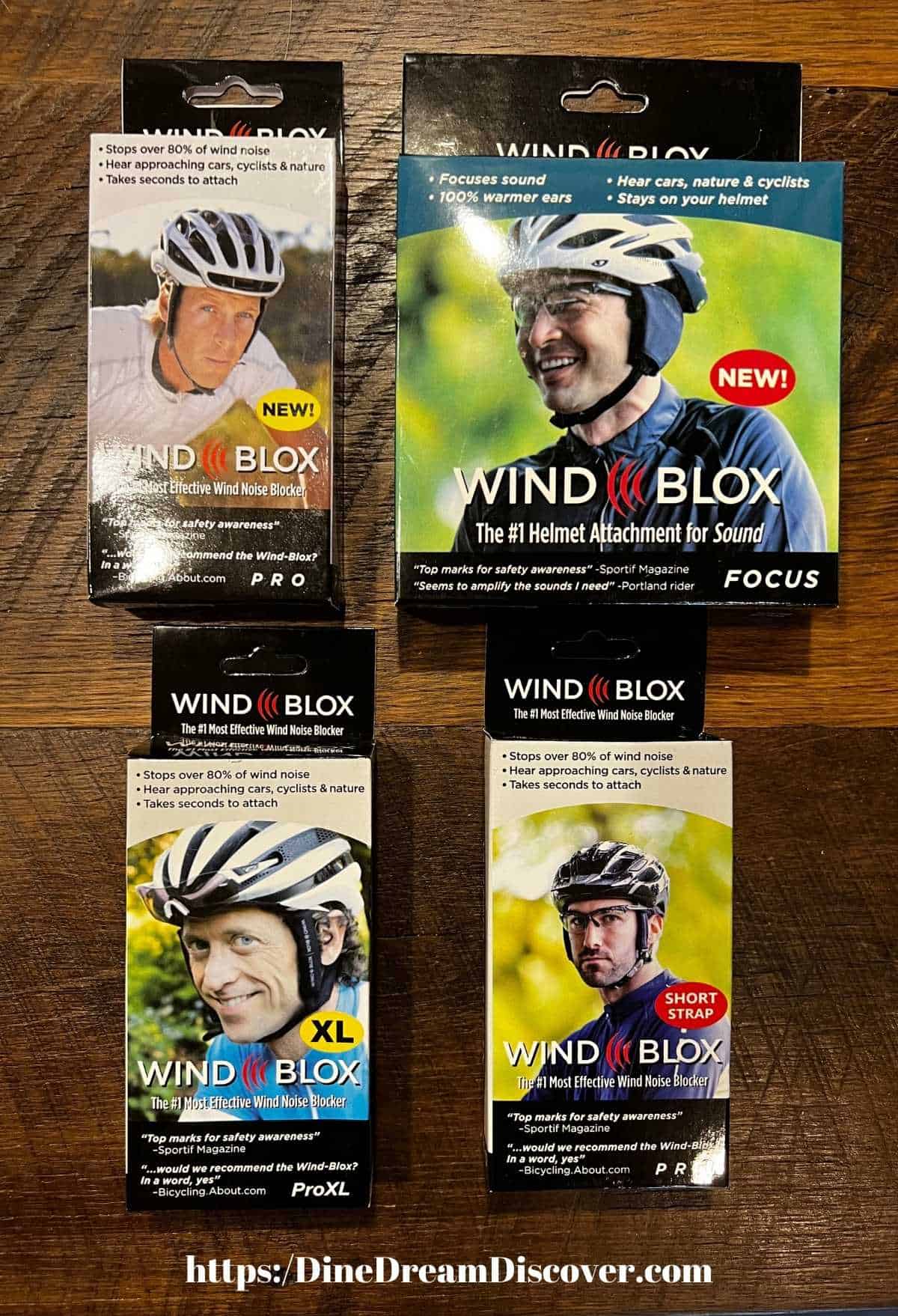 If you're a bicyclist who wants to enjoy the experience of riding without wind noise, then this product is perfect for you.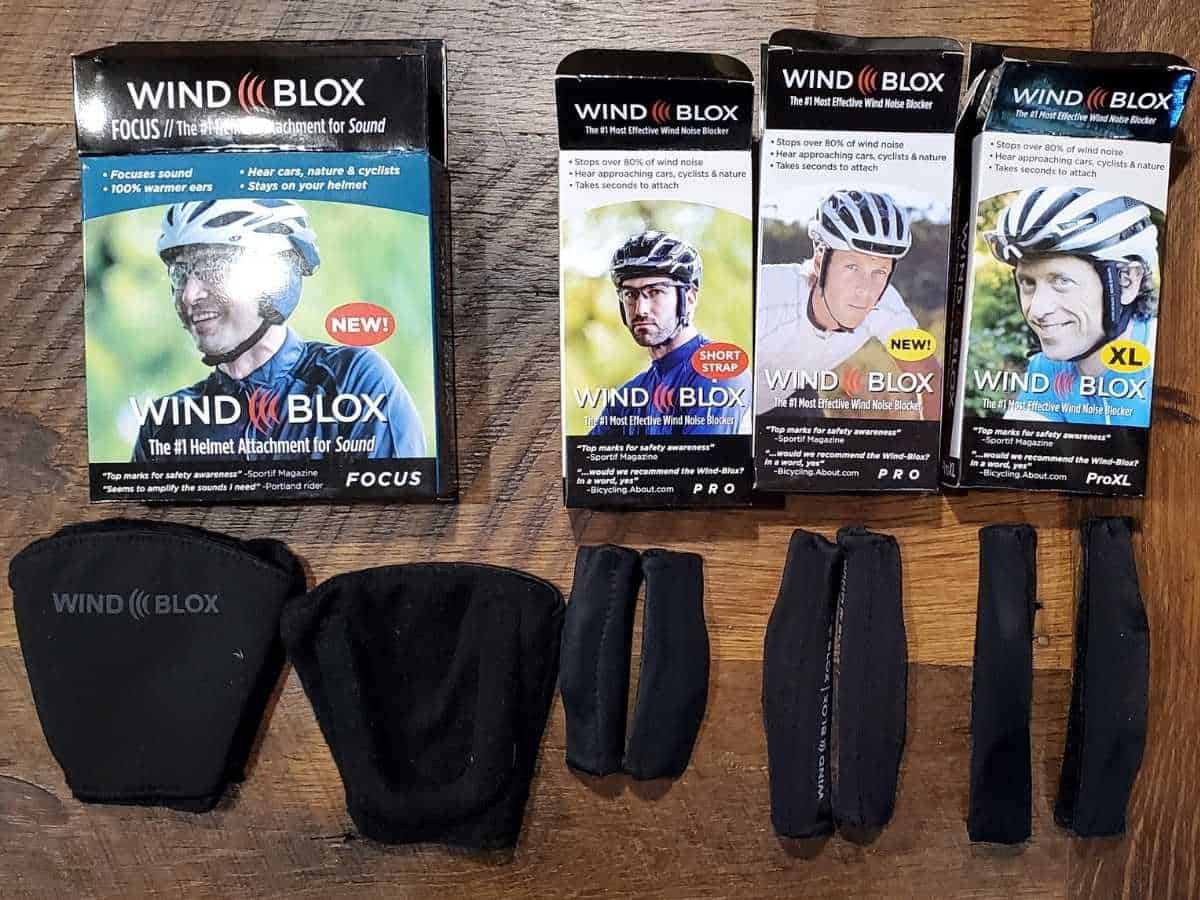 WIND-BLOX Focus Biking Ear Covers
I can't tell you how many times it's been so cold out that my ears were freezing because of the wind. Now that I have a WIND-BLOX Focus Biking Ear Covers, my hearing is protected and warm!
It's amazing what something so simple can do to make cycling more enjoyable. These ear covers provide full ear coverage, blocking out wind noise while still allowing you to hear traffic sounds around you.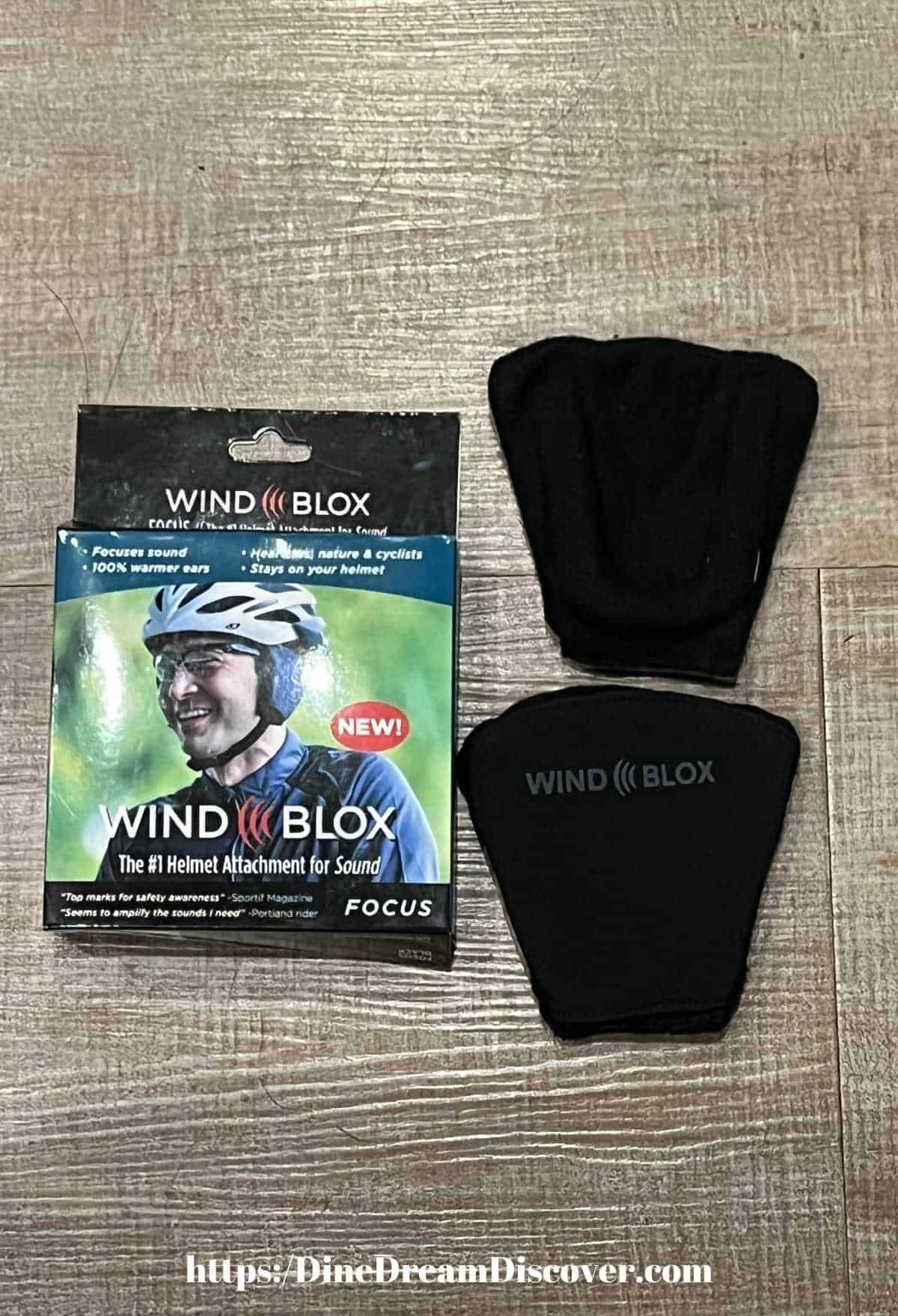 Plus, I've noticed an increase in people coming up to me after they see me wearing mine - which has led to some new friendships on the bike path during these cold days ahead.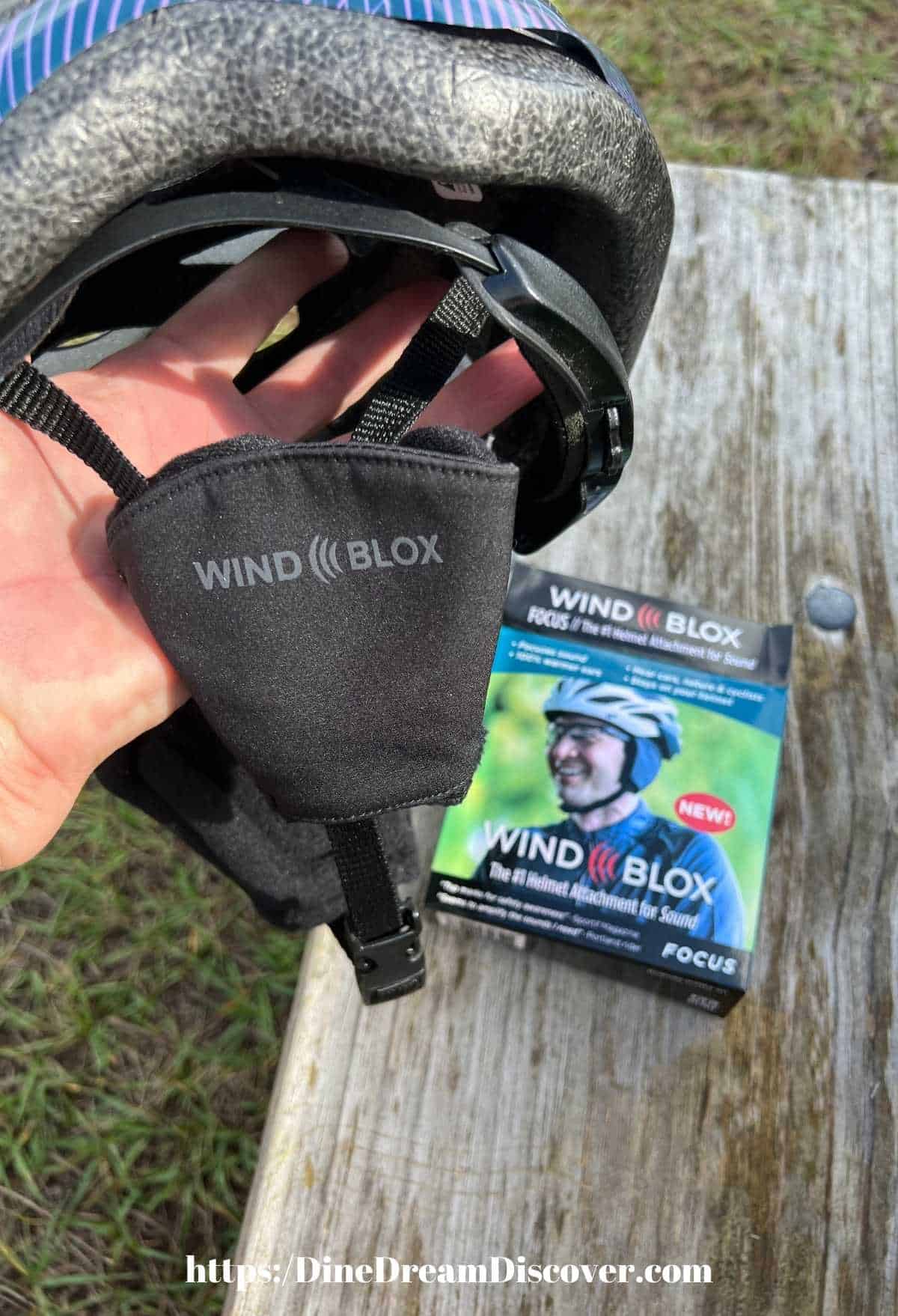 If you're looking for a way to stay warmer while riding your bicycle this winter or any time of year, get yourself these today and they make a great gift too.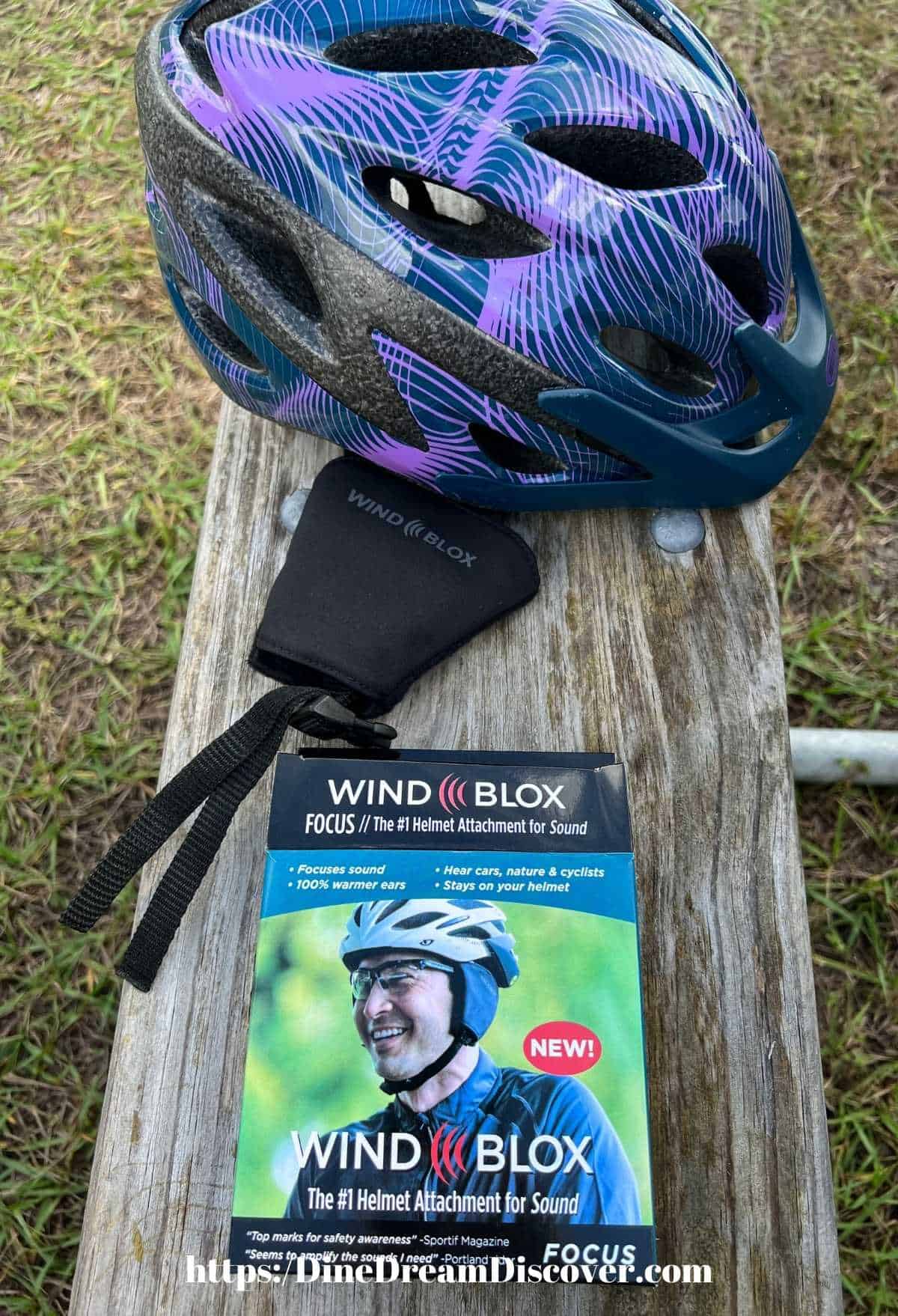 WIND-BLOX Pro Cycling Wind Noise Reducer
The new Pro version has a low profile design and are 4 inches long so it doesn't interfere when wearing helmets with adjustable clips and also has reflective material on the label for greater visibility at night time.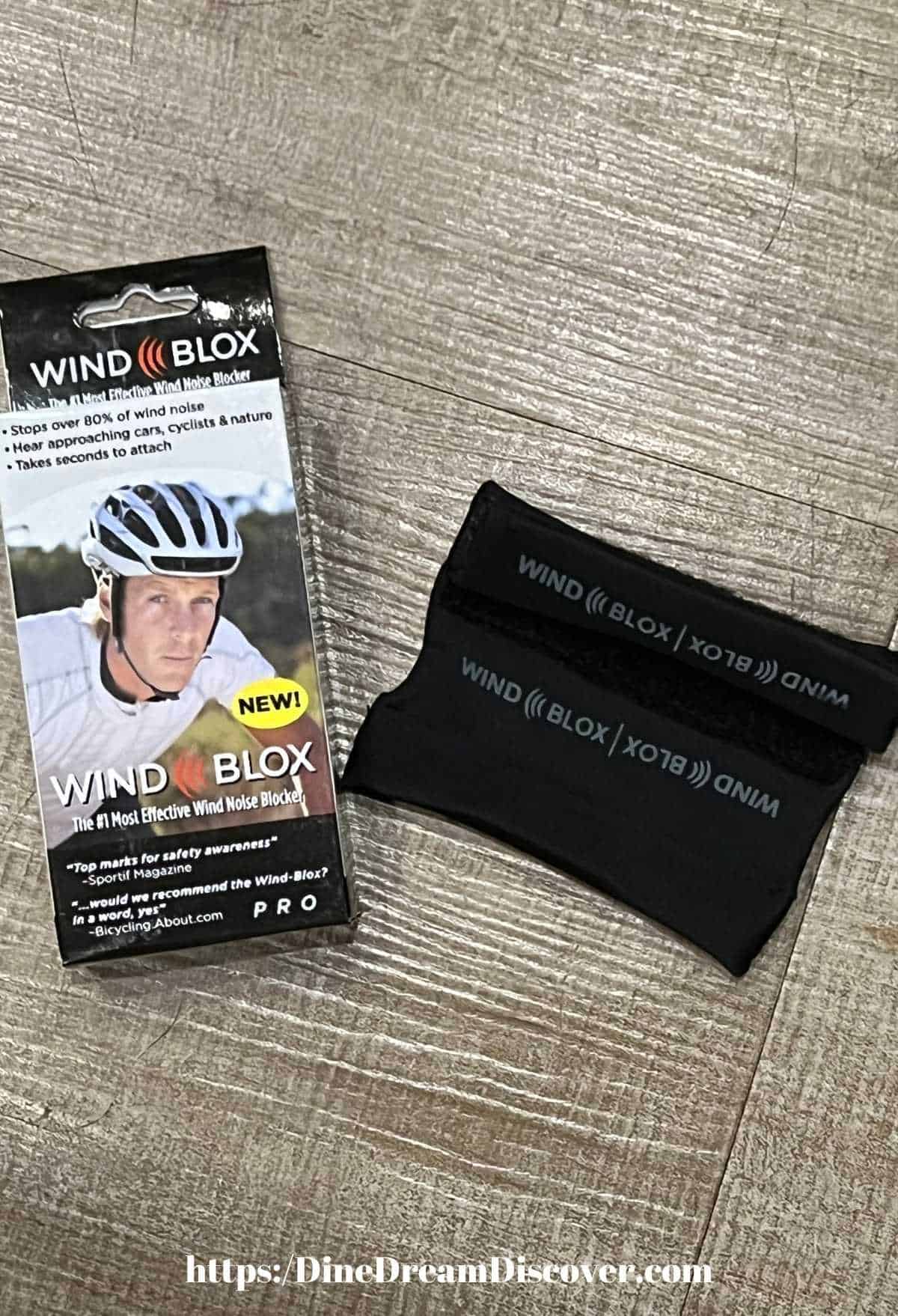 It's made of technical sports fabric which feels comfortable against your skin even during long rides in hot weather conditions.
WIND-BLOX Pro Short Strap
The patented rim-to-clip design makes attaching and removing WIND-BLOX Pro Short Strap quick and simple.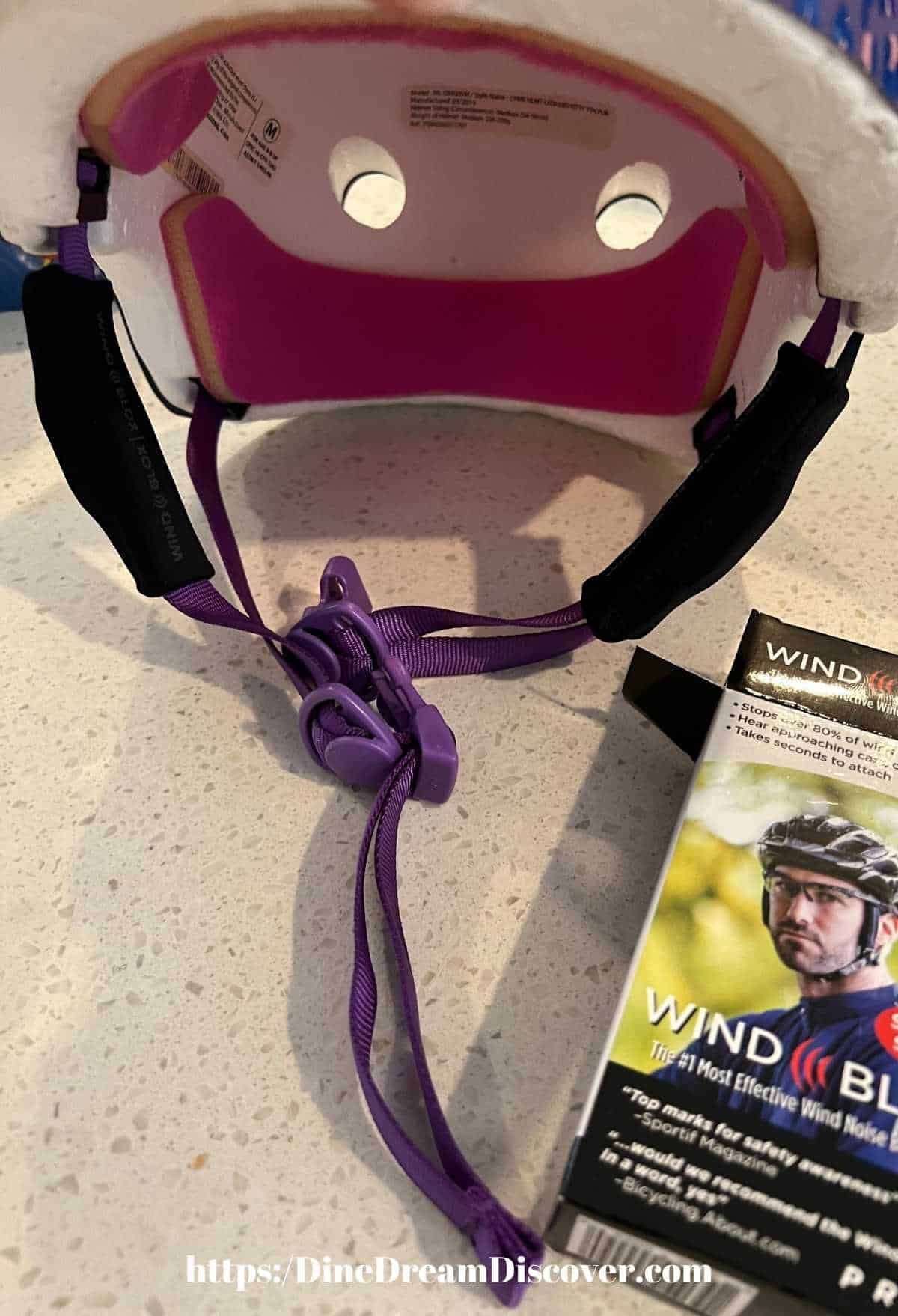 Plus, it has reflective labels for greater visibility at night.
This one measures 3 inches long and will work with a fixed-clip helmet and is perfect for the smaller-sized helmets as well!
WIND-BLOX ProXL
If you are a cyclist with hearing aids or more prominent ears, then WIND-BLOX ProXL is the perfect solution for you.
These are the longest at 4.33 inches and 1.18 inches wide.
This patented rim-to-clip system design has been specially designed to stop over 80% of wind noise while still allowing you to hear what you want, including your own voice so that you can better communicate with other riders around you.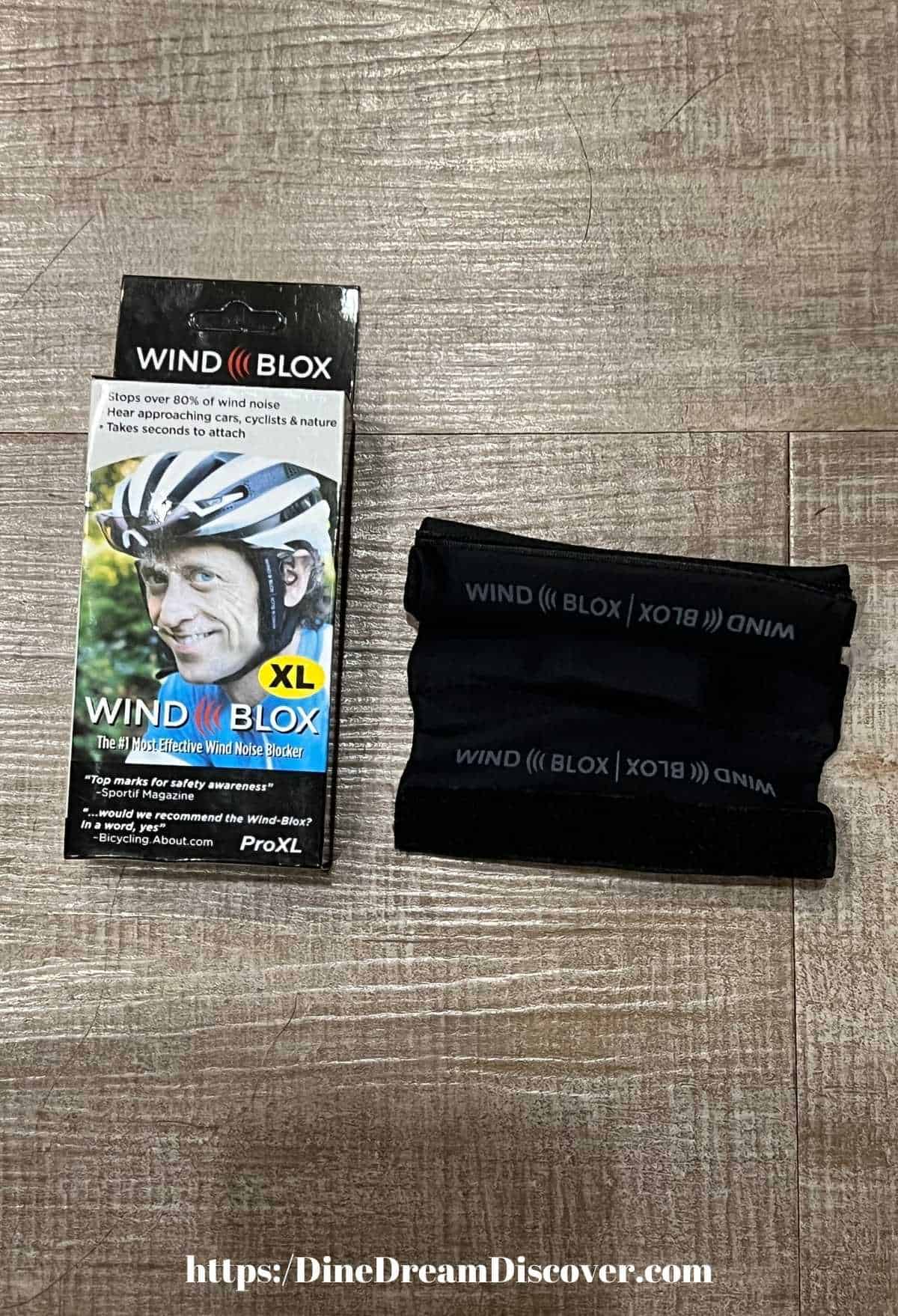 It's very simple to attach with the bi-directional Velcro closure, making it an ideal choice.
If this sounds like something you have been looking for, be sure to check out their website today!
How to Use
Adjust the Y-clip so it's directly under your ear.
Place the opened WIND-BLOX around the outside of the strap.
Wrap the cushioned end around the front of the strap and attach the closure.
The cushioned side should be inside so it's right against your face when the helmet is on.
Slide the WIND-BLOX down against the Y-clips.
Be sure the reflective side is facing outward.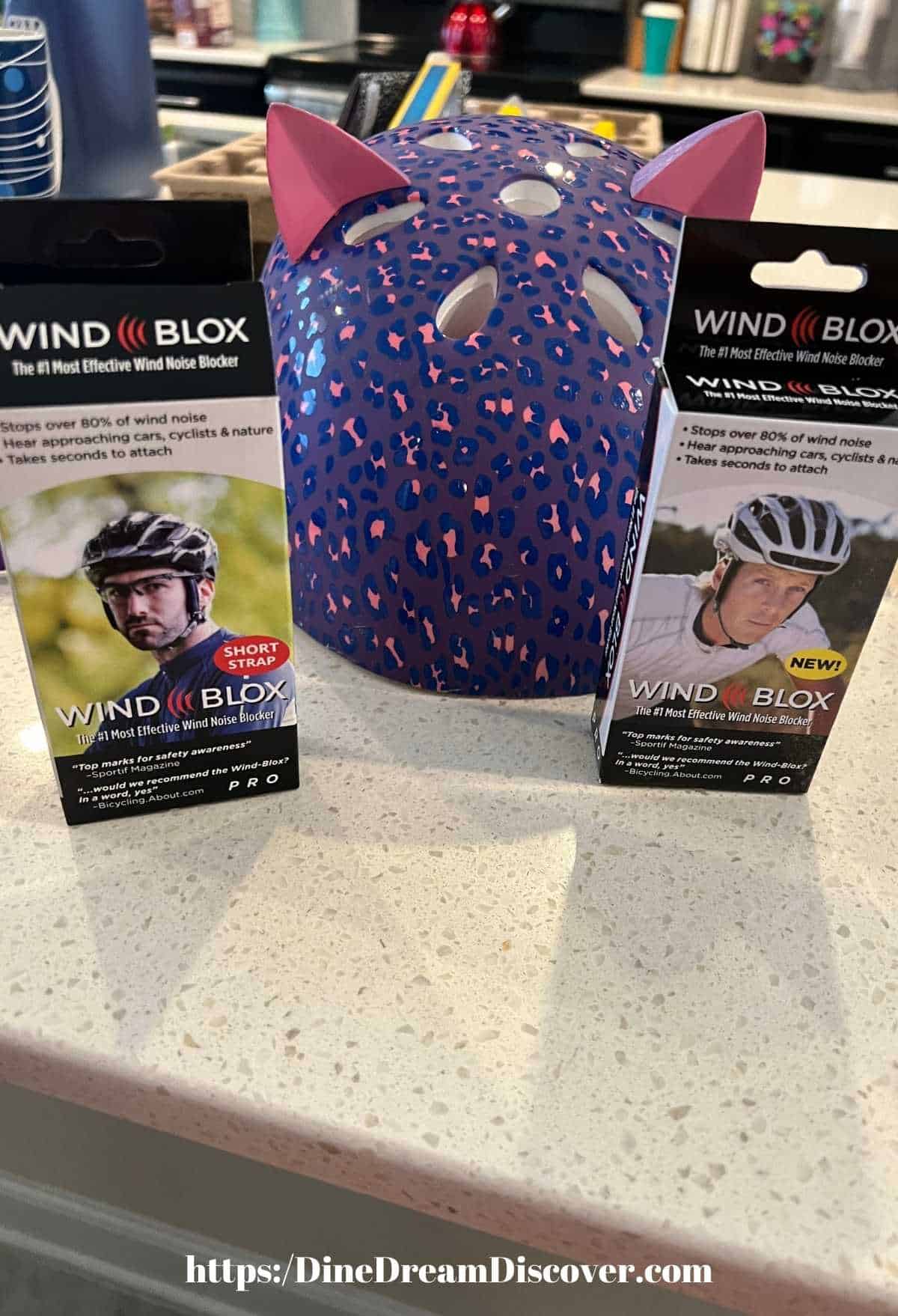 Where to Purchase Cycling Wind Noise Reducer
All of these mentioned above as well as the WIND-BLOX Classic can be purchased on their website.
These make great stocking stuffers in addition to purchasing them for yourself.
If you aren't convinced that they work, WIND-BLOX has an audio clip with and without the wind noise reducers.
Connect with them on Facebook, Twitter, and Instagram.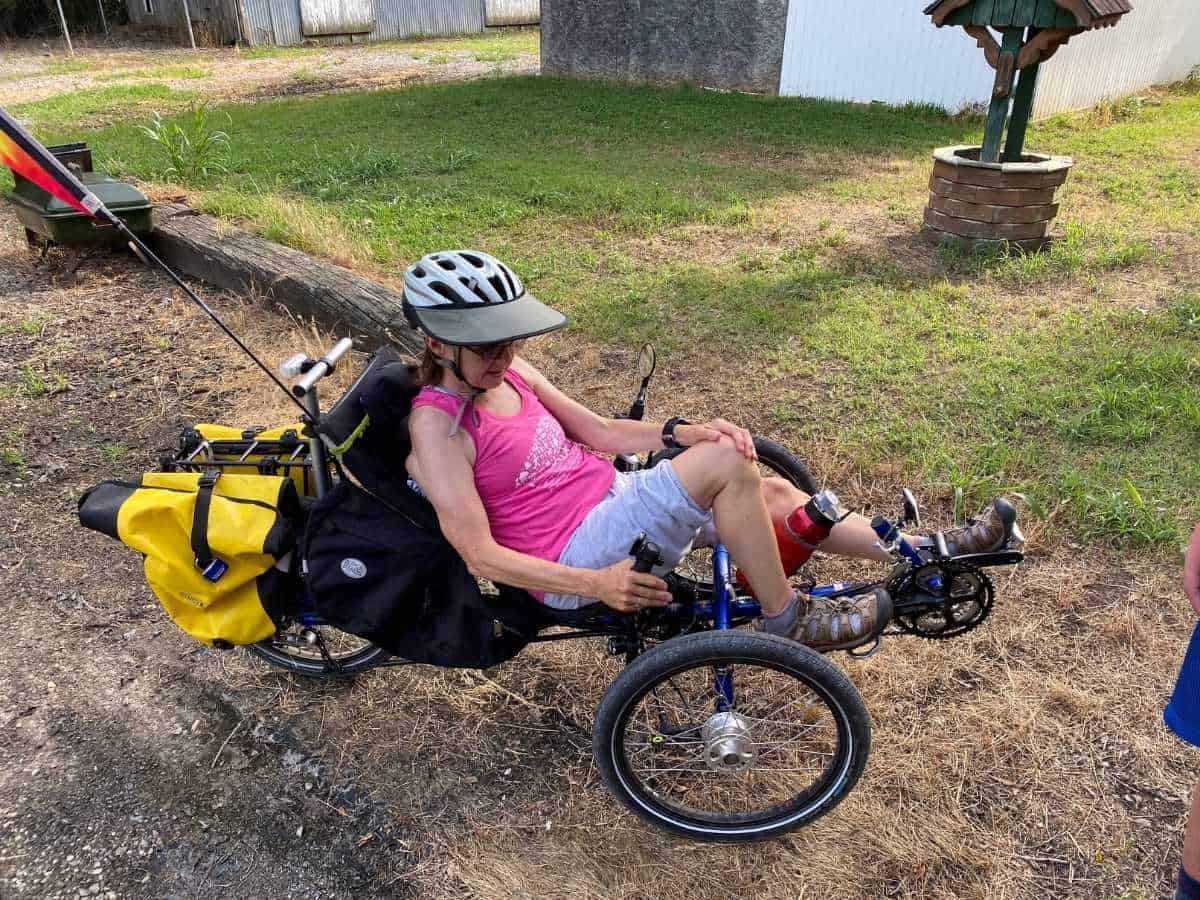 Be sure to follow us on Pinterest and PIN IT FOR LATER!