If your child is asking for a robot, you have some options. Here are a couple of the best robot toys that we think will make great gifts!
I received the products mentioned below to facilitate my review. All opinions are my own and may differ from yours.
This post may contain affiliate links. See my disclosure policy for more info.
Best Robot Toys 2021
Kids and parents alike know the joy of playing with a robot. But what kind of robot do you want? What features should it have?
Robots are the future! We're constantly hearing about advances in robotics and artificial intelligence, but what does this mean for kids?
Robots can help with homework, teach them to code, or even read bedtime stories. Parents need to know which robot toys are best for their child's age group.
Robotic toys come in all shapes and sizes - some robots play music while others will play hide-and-seek with your child. Today we are going to tell you about the SpyBots surveillance robots.
If you're looking for something to play with, here are some great ideas!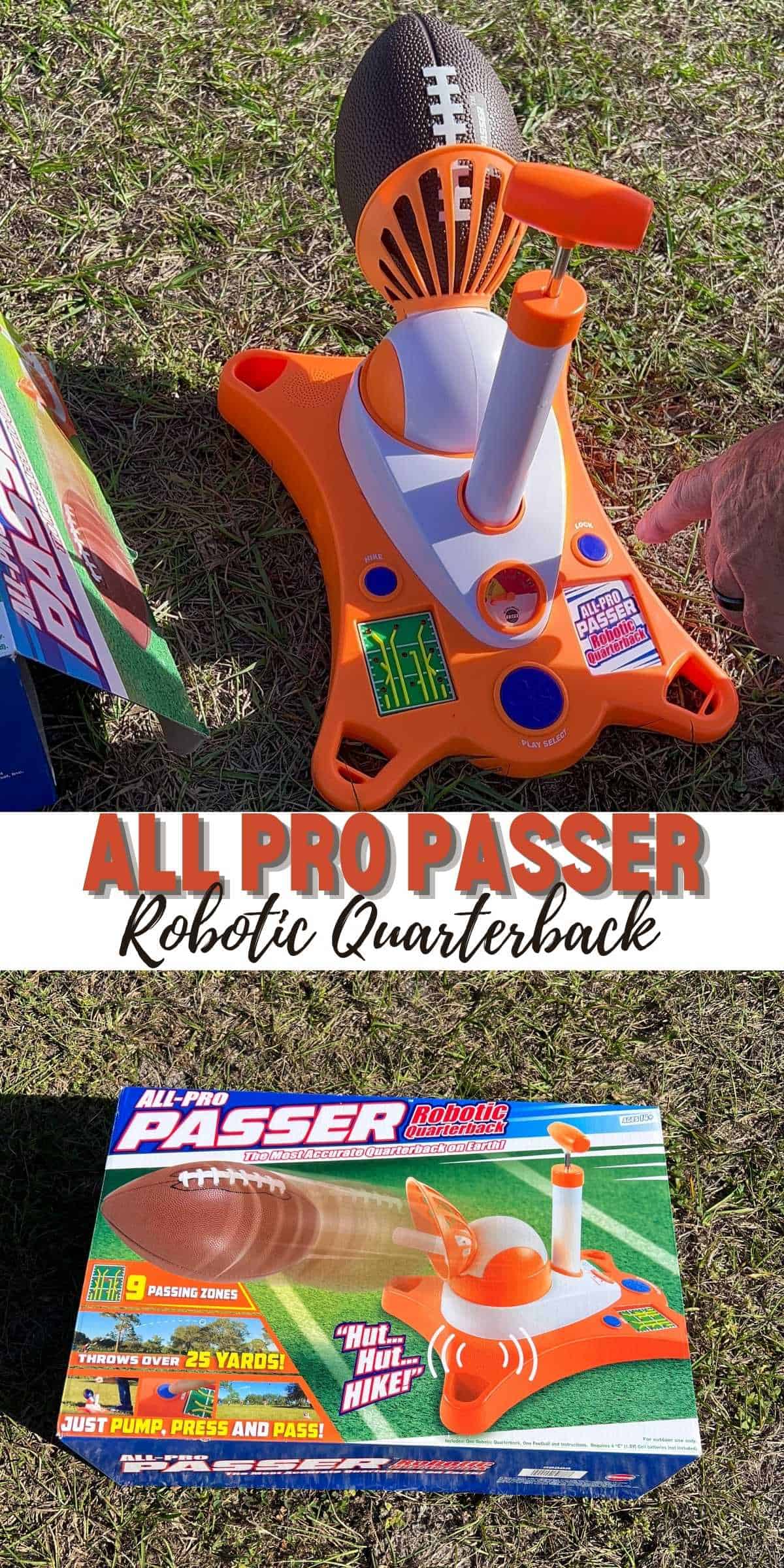 All-Pro Passer 25 Yard Robotic Quarterback
If you think that the All-Pro Passer 25 Yard Robotic Quarterback is just for boys, then guess again.
My granddaughter recently started wanting to play football. Other girls would pick on her.
You know the old sayings... "girls can't play sports that boys play" and "boys can't play with stoves and refrigerators!" 🙄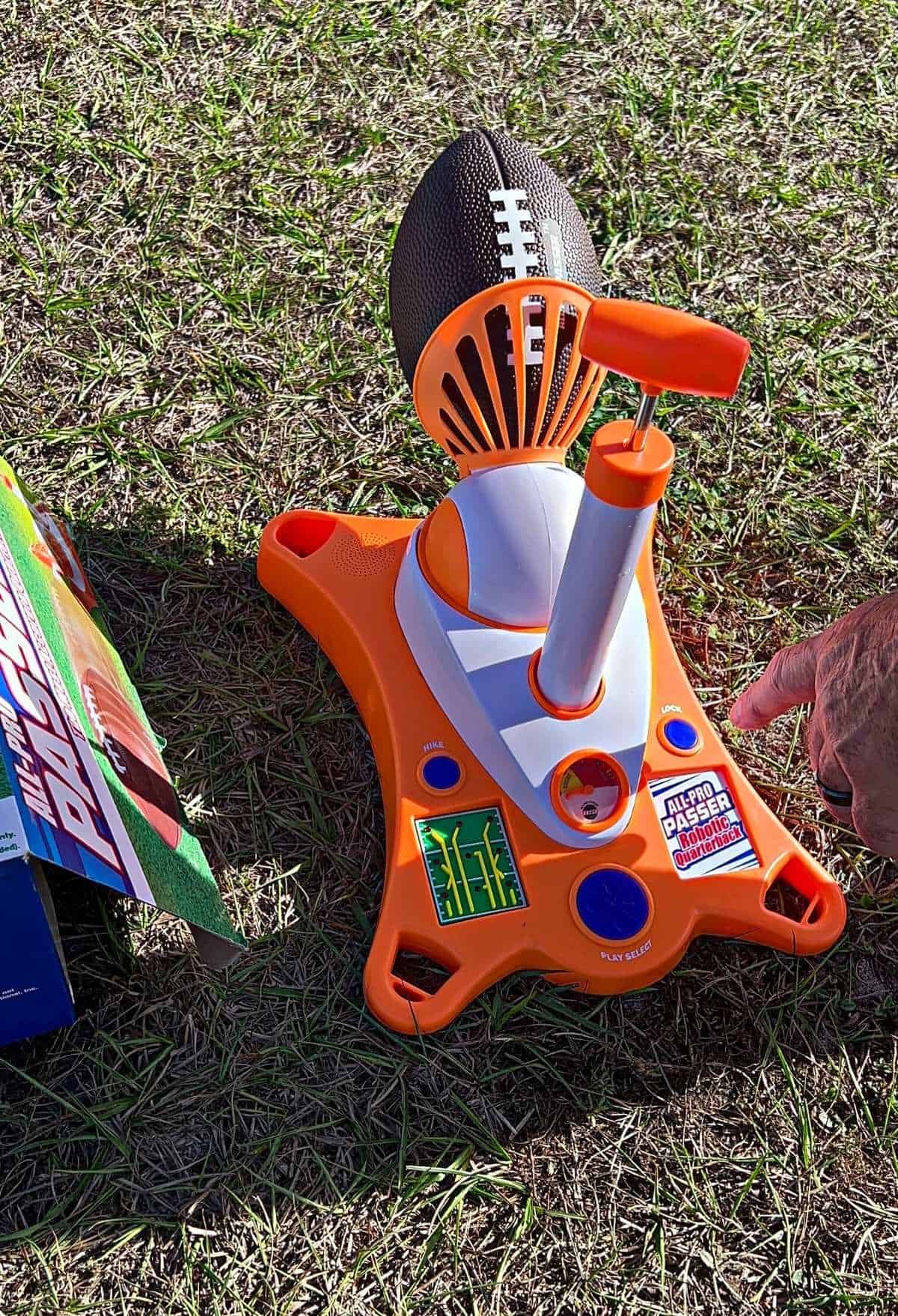 Yeah, I tossed that notion out the door 40 years ago when my son was little. He wanted toy kitchen appliances. And that's what I got him.
And now he is a chef and owns his own restaurant.
My granddaughter wants to play football then that's what we will do. With the help of the All-Pro Passer 25 Yard Robotic Quarterback.
The All-Pro Passer Quarterback is a great tool for you and your family to enjoy football, whether it's just one of the kids or everyone.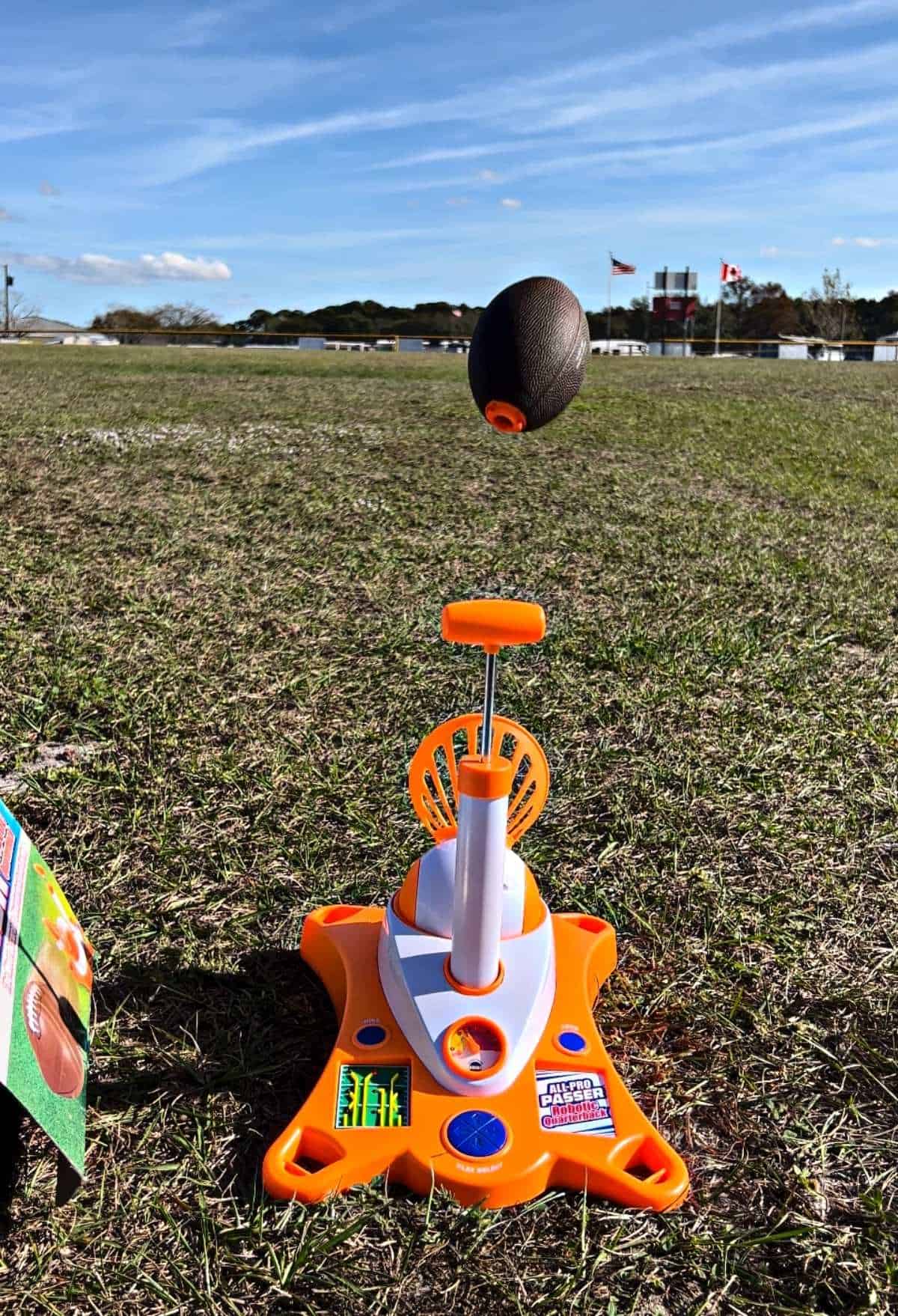 It allows both short plays and long plays so that even those who are new to the game can feel like pros!
So if you love playing as much as we do (and think they will too), check out our All-Pro Football Robot today online.
The features of the Robotic Quarterback are:
Good for ages 8 and up
Throws a perfect spiral every time
Launches the ball over 25 yards
9 different passing zones so you practice hundreds of plays
Several playing modes: One on One, three on three, or practice catching on your own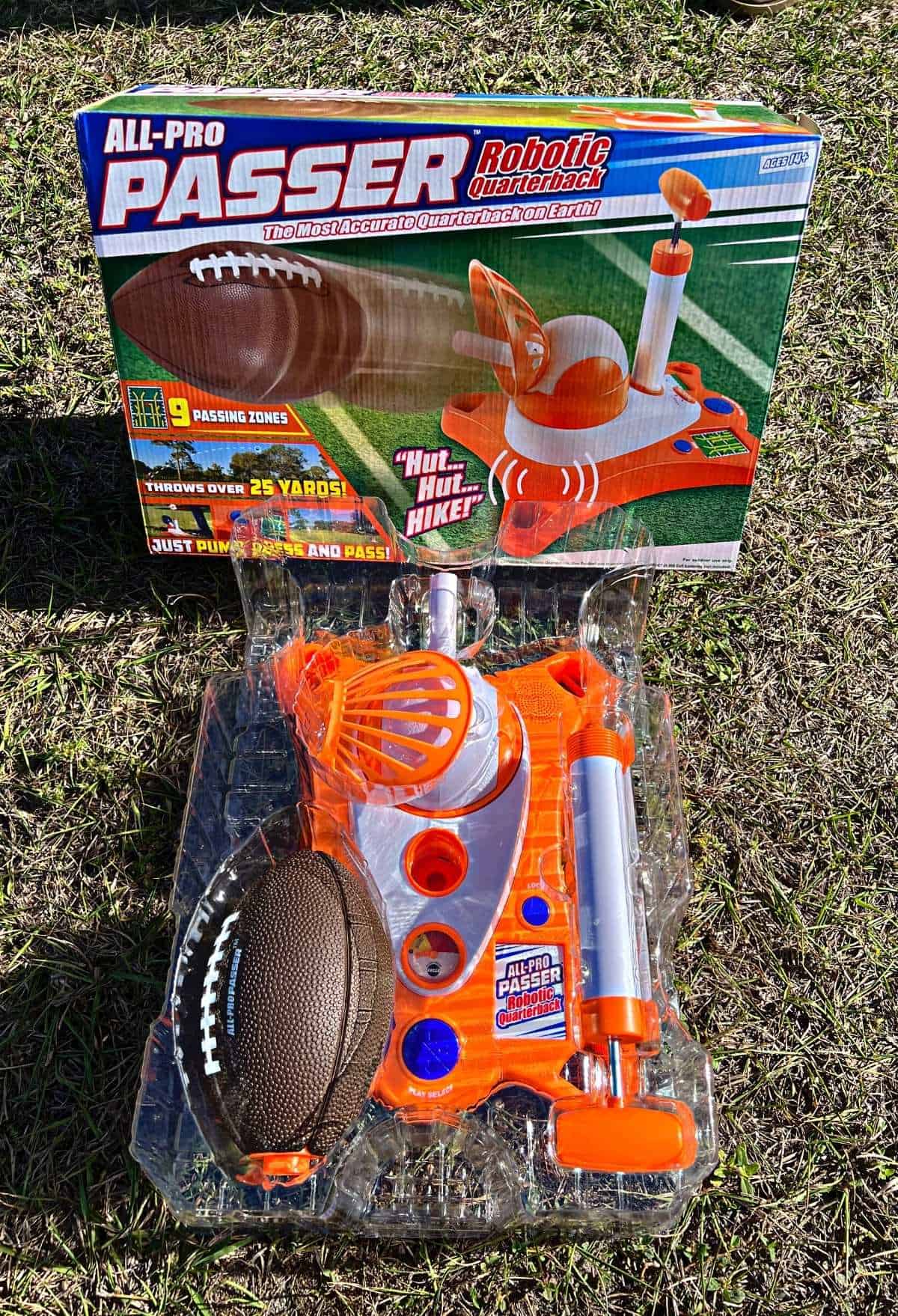 If giving this as a gift, don't forget the 4 "C" (1.5V) batteries like I always do. 😉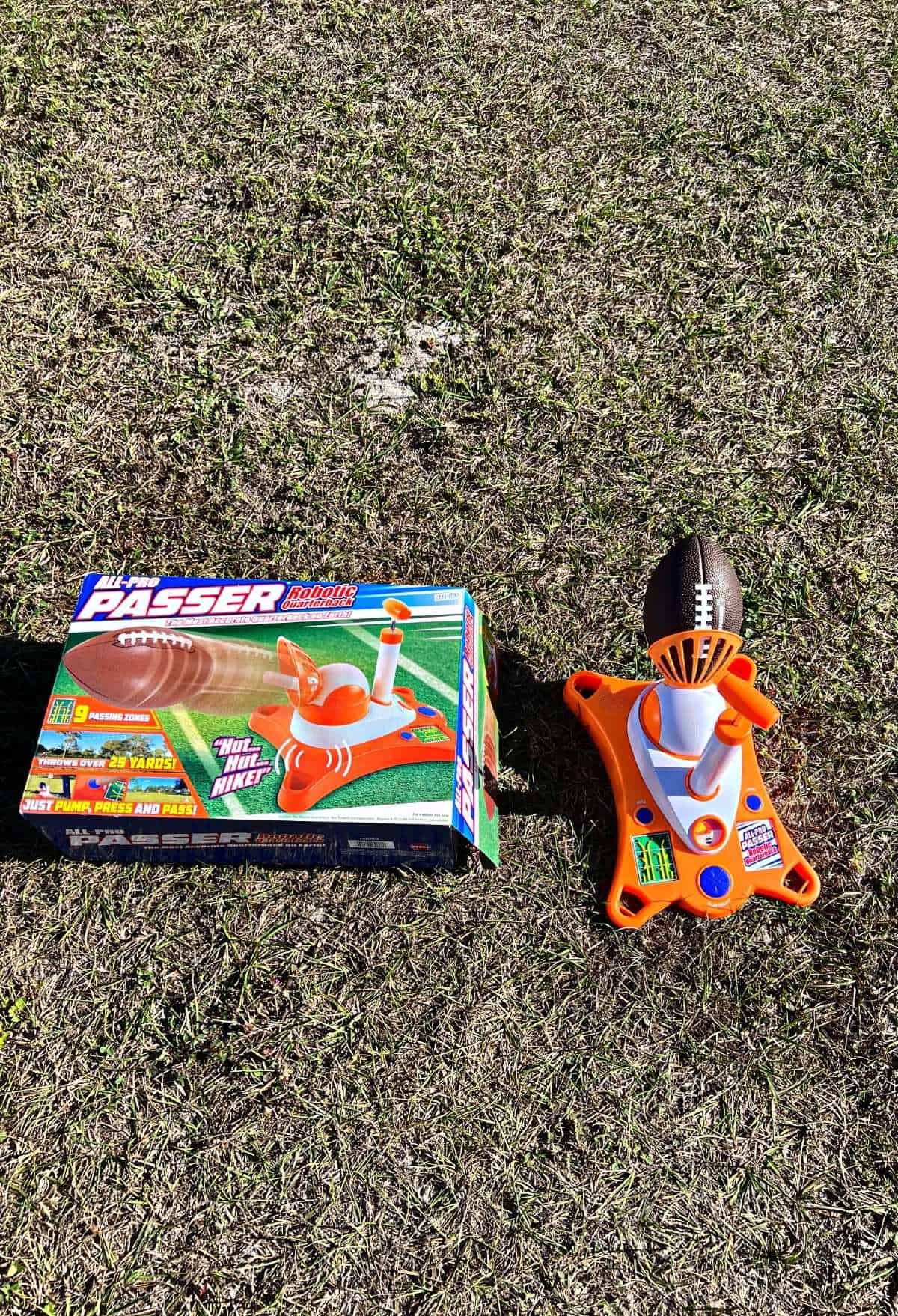 Available at Target and Walmart.
RoboEar - High-Sensitivity, Remote-Listening Robot
Spy on your friends with this easy-to-use, 100-foot listening device! This is the perfect gift for any kid who wants to be a real-life spy.
Just detach Roboear's detachable backpack and you can listen in from up to one hundred feet away.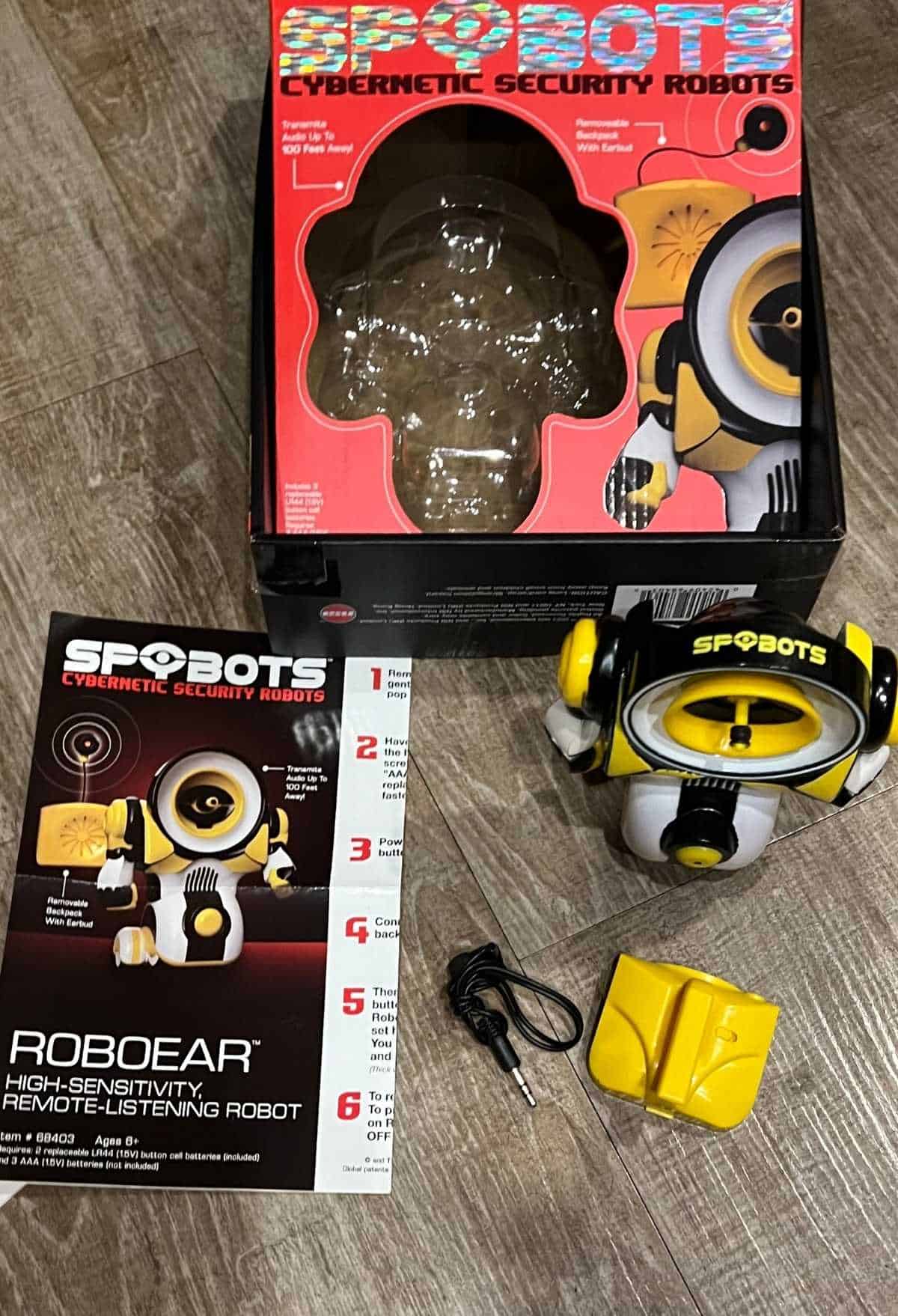 Let them take over their bedroom patrol duties by placing it outside of windows or doors, keeping an ear out for intruders.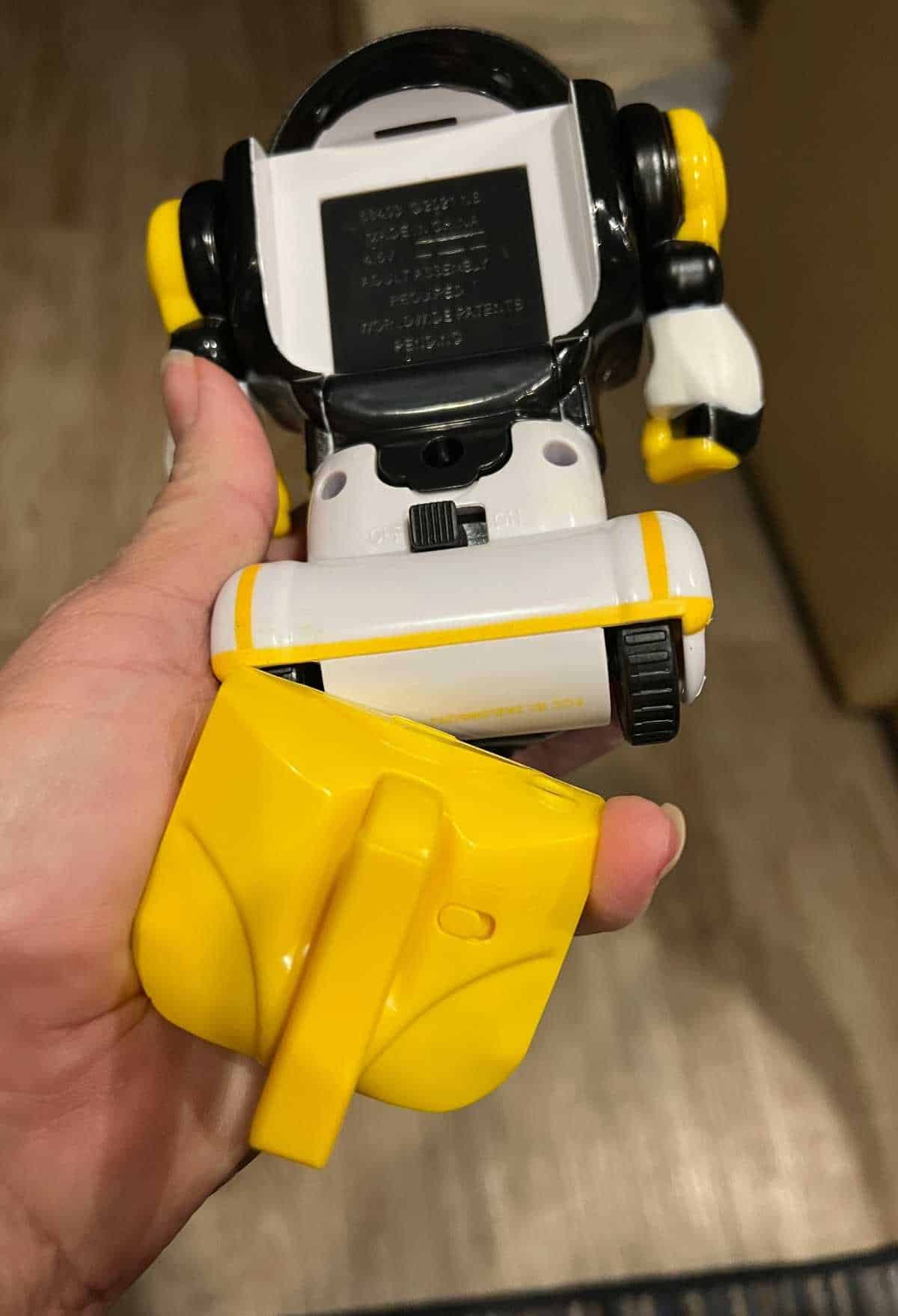 They may even hear things that you don't want them hearing (which could be great for parents). The sounds are amplified so there's no need to worry about background noise.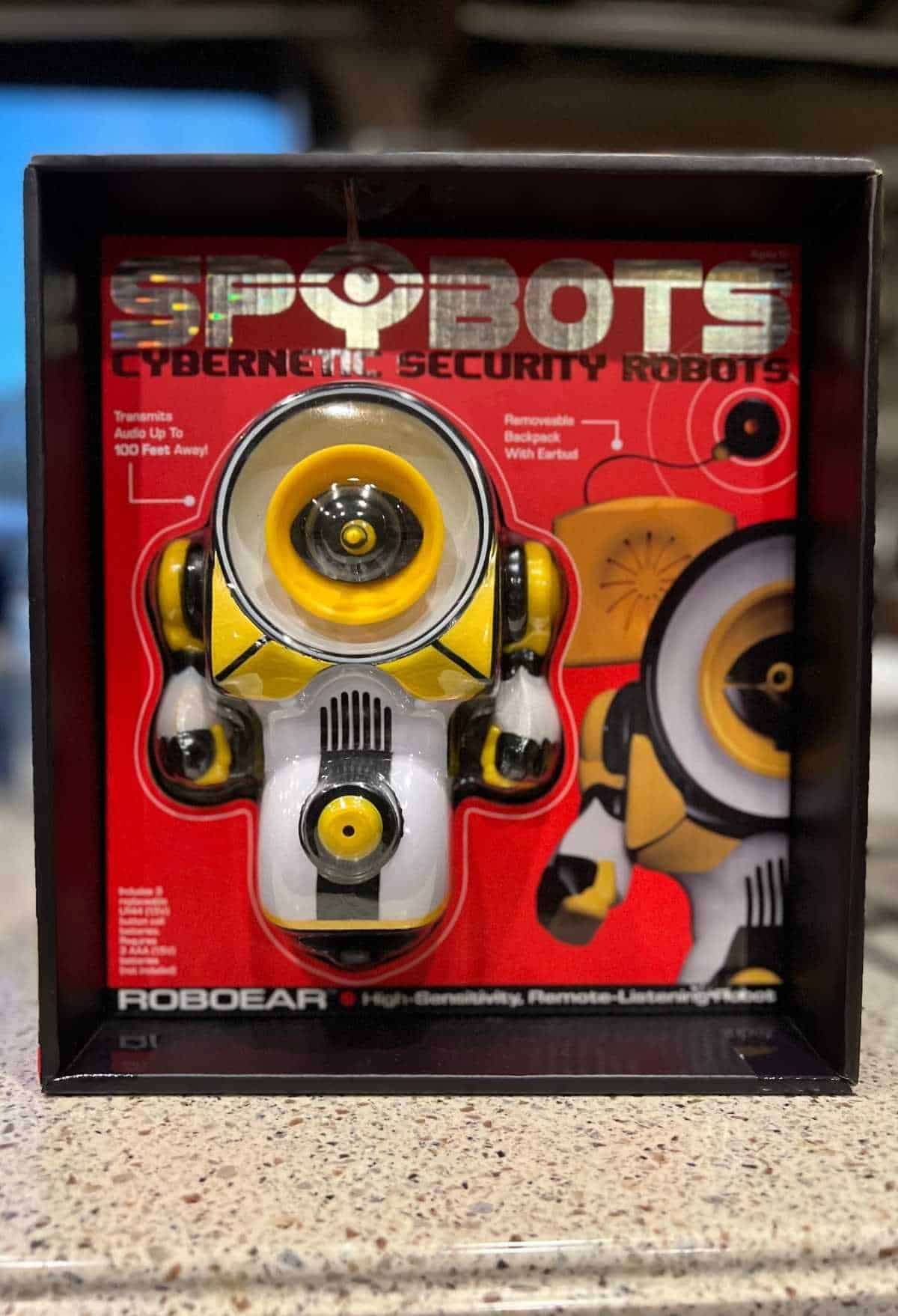 And best of all? It includes 3 LR44 button cell batteries. You will need 3 AAA batteries (not included). Great for ages 6 and up.
Available at Target.com.
SpotBot - Super Bright Tracking Light
Spotbot is a fun and innovative way to keep your home safe from intruders. He can be set up in any room you want, so he's always available to protect you 24/7!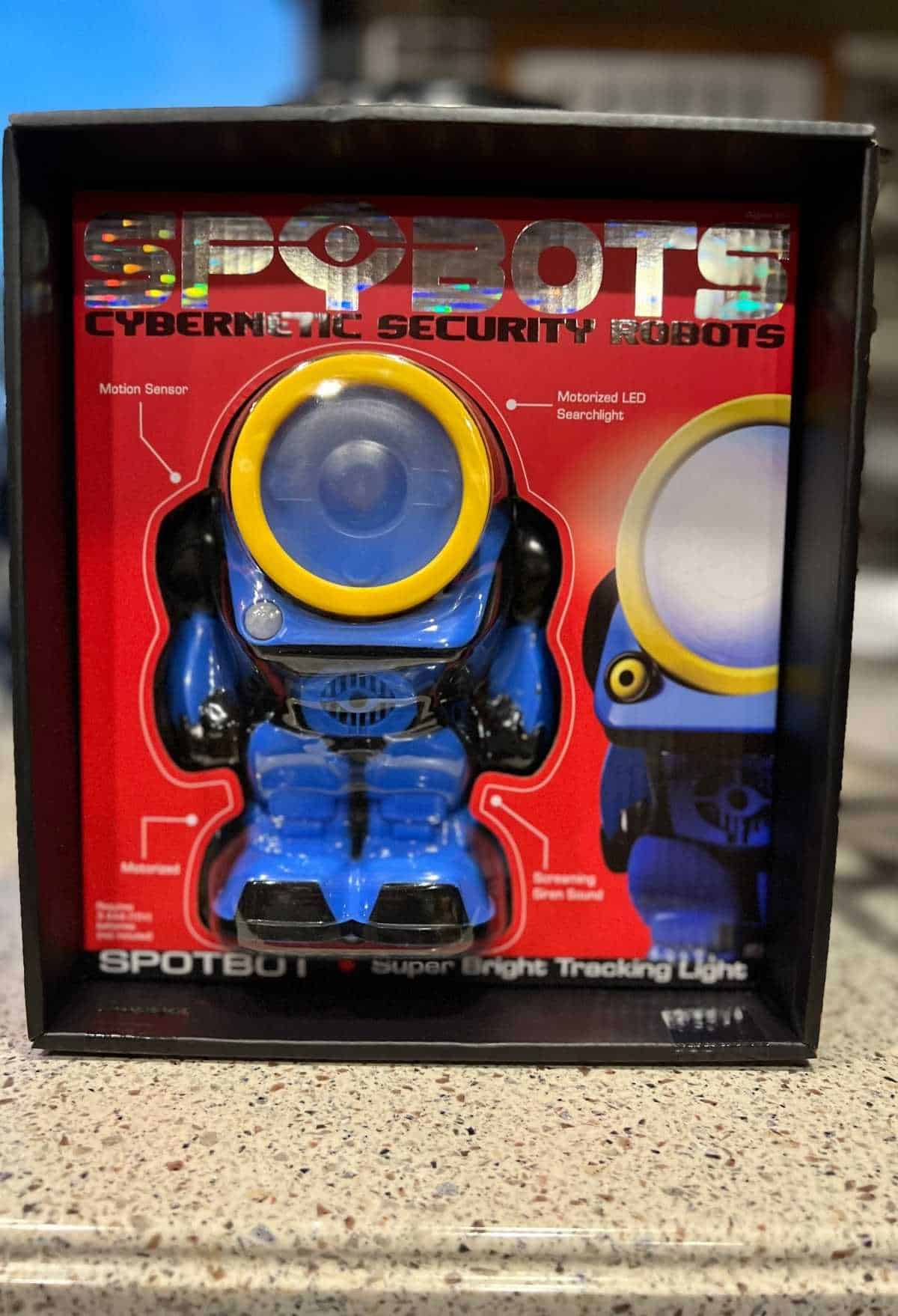 Spotbot is the ultimate defense robot! He's equipped with everything a child could need in their fight against monsters under the bed or at home.
When Spotbot senses movement, his super-bright searchlight moves all over to find any foes that might be lurking nearby.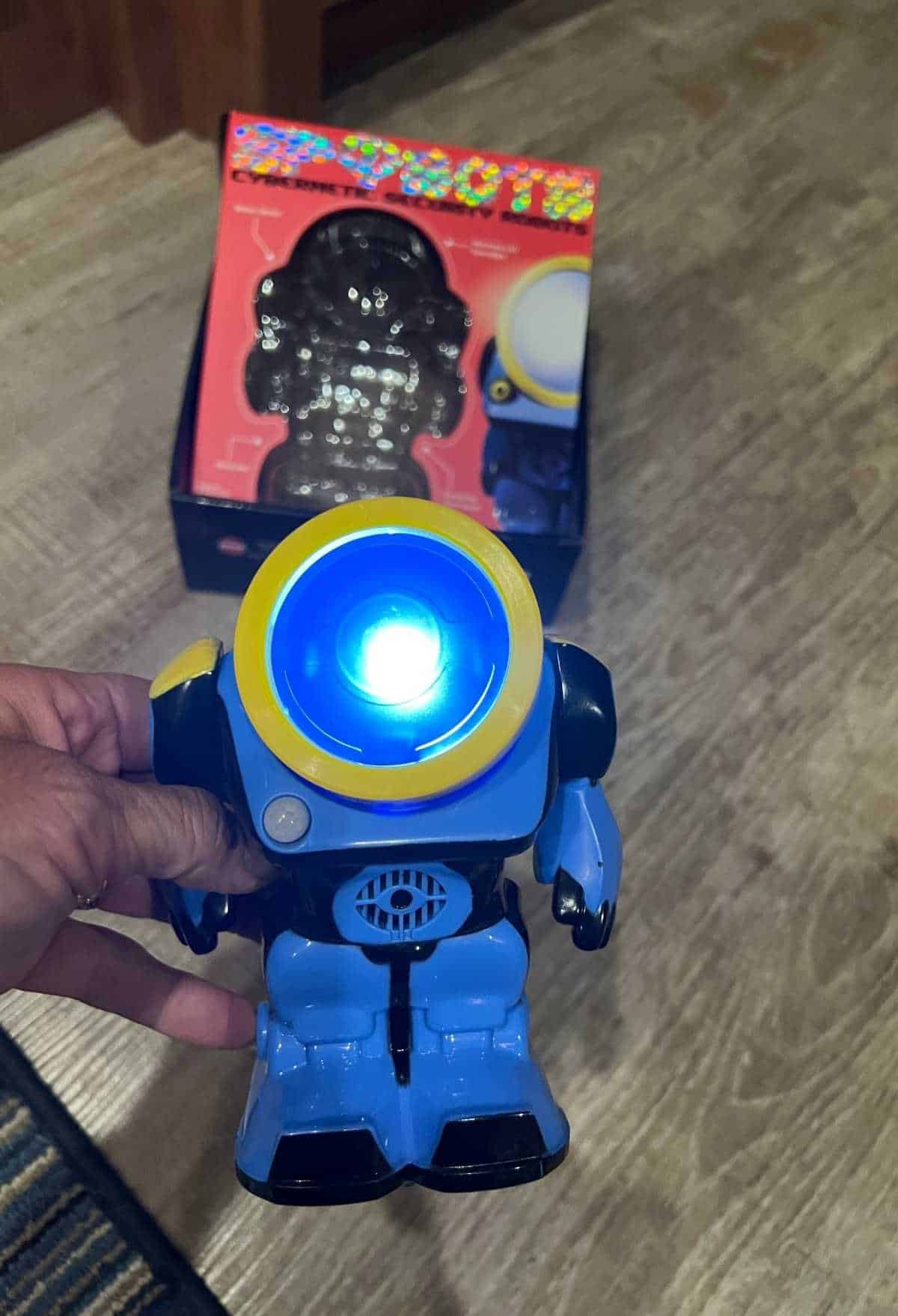 If nothing else works out then you can count on this cool motorized LED light and piercing siren sound effect too. It'll make sure no one slips past us unnoticed!"
Make sure to collect all four Spybots Cybernetic Security Robots for the maximum protection of your house.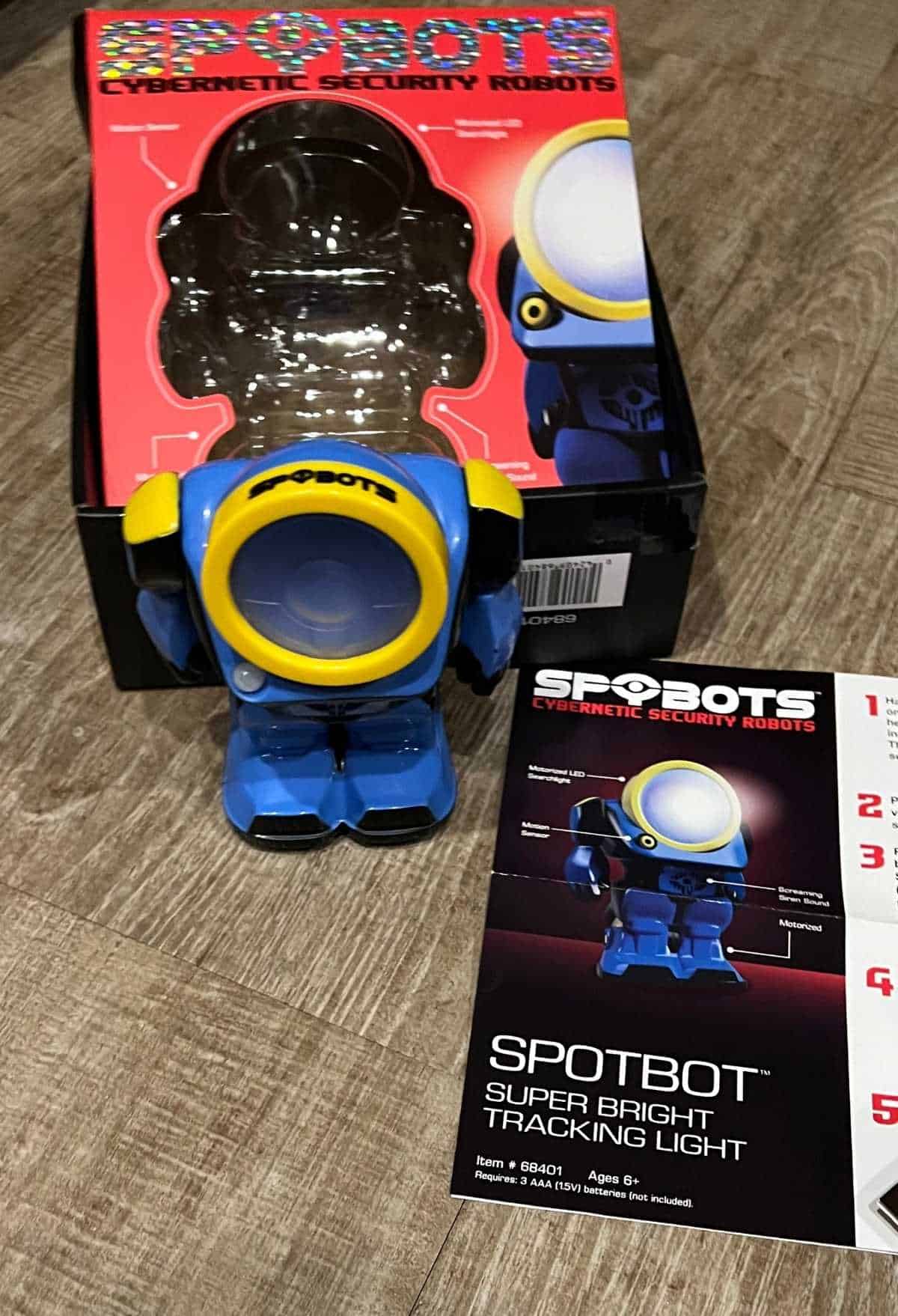 Hurry before they sell out! Remember that these robots require 3 AAA batteries - not included. Ages 6+.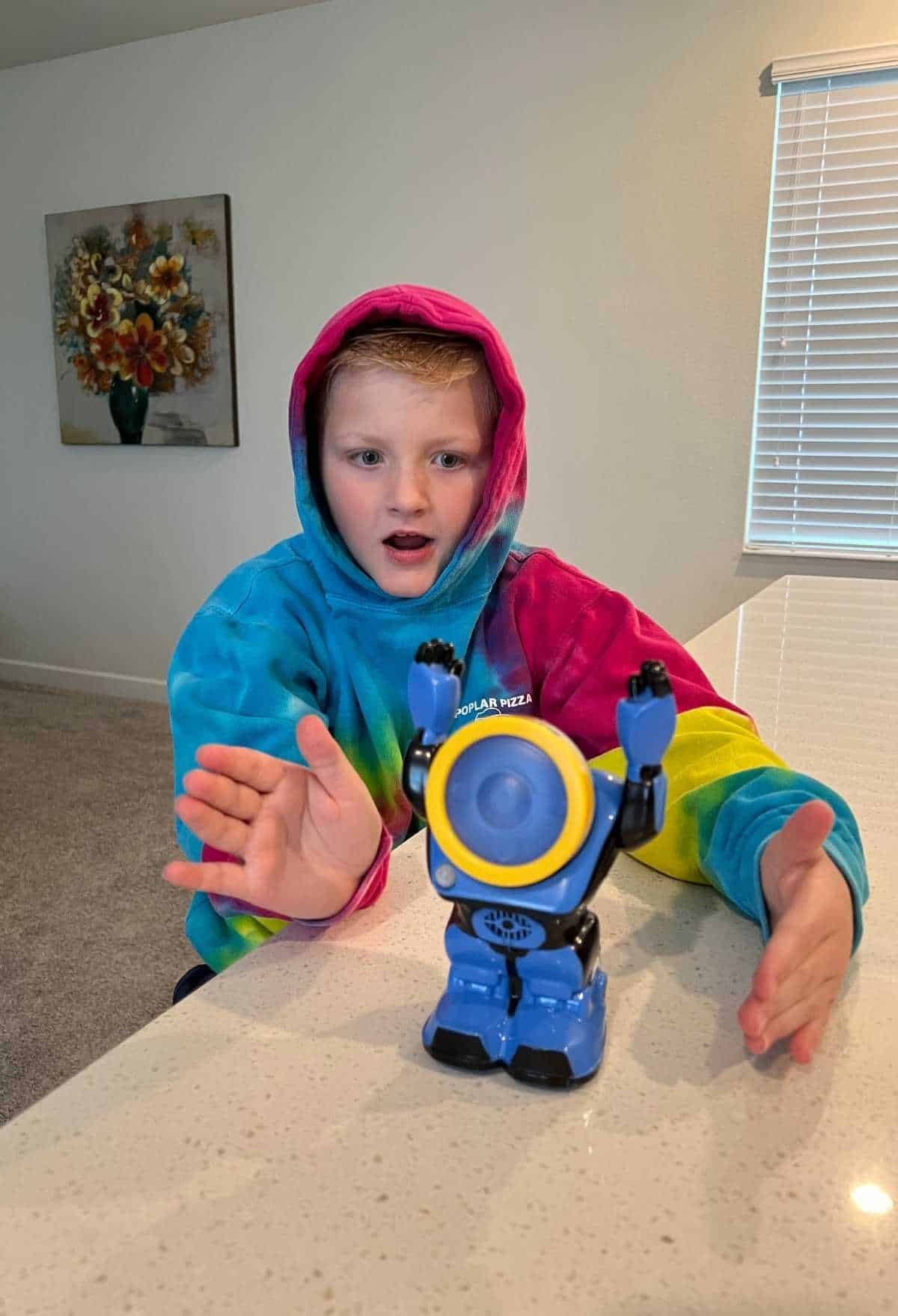 Available at Target.com.
SpyBot Surveillance Robot
How neat would it be to have a robot that can spy on someone? Well, with SpyBot T.R.I.P. you can.
This awesome surveillance robot will let you know if there's an intruder. Made for ages 6 and up, this is one of the best robot toys that the kids will want on their list.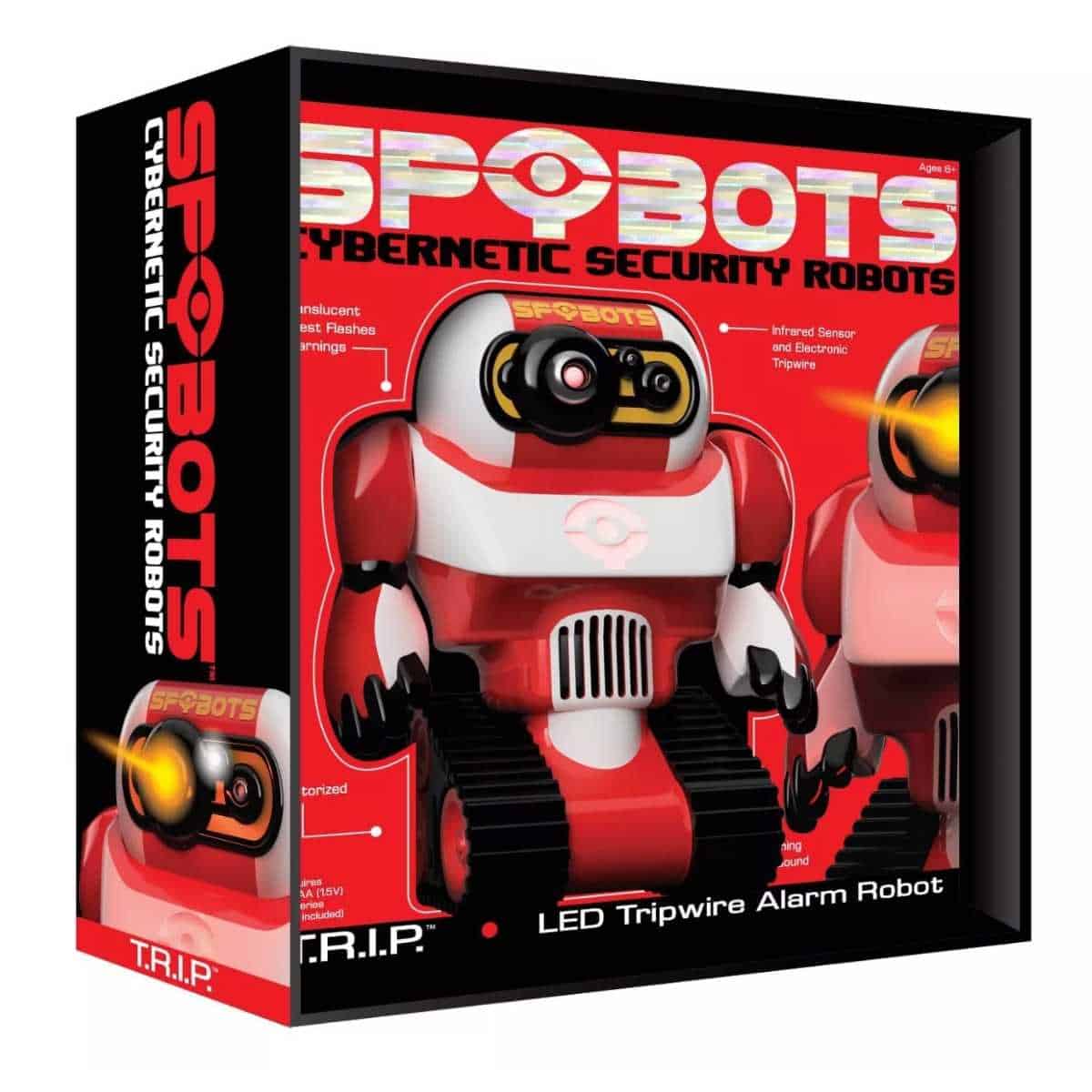 You know how kids like to post "Do Not Enter" signs on their bedroom doors? Well, this will let them know if anyone enters.
T.R.I.P., one of the Spybots Surveillance Robots. It is an invisible motion sensor that projects his security logo on the wall to let trespassers know they are being watched!
If you want a robot with heart (literally), this may be for you. And if not, there is another robot waiting at affordable prices!"
Key Features:
Ages 6+
Trip the invisible beam and trigger a screeching alarm and flashing lights.
Requires 3 "AAA" batteries
T.R.I.P.'s invisible motion sensors provide 24/7 room security!
You can pick up T.R.I.P., and even collect them all. They are available at Target.com.
Super Wubble 2 Pack
Super Wubble Balls are just as much fun as the Wubble Rumblers, if not more.
The Super Wubble is the perfect toy to purchase for your kids, family, or friends this holiday season.
Super Wubble is a revolutionary new toy that helps kids have hours of squishy, squashy, bouncy fun.
It's fun and interactive, but also durable enough for adults! You can use it inside or out; on grassy fields or hardwood floors! Grab one now before they sell out again!
Wubble Balls are a toy that is great for indoor and outdoor play. They require no pump, and inflate easily by mouth!
These Super Wubble balls are super strong and will last longer than other games kids usually get bored of after one round.
Younger kids love this game because it's easy to understand how to play, but big kids also love playing with these wacky toys too!
Key Features:
Designed to be inflated by mouth. No pump needed
Super soft and lightweight, Super Wubble floats through the air like a bubble
Engineered to be gentle, it molds around whatever it hits, then bounces away
Super Wubble inflates a gigantic 2 ½ feet
Available at Target.com.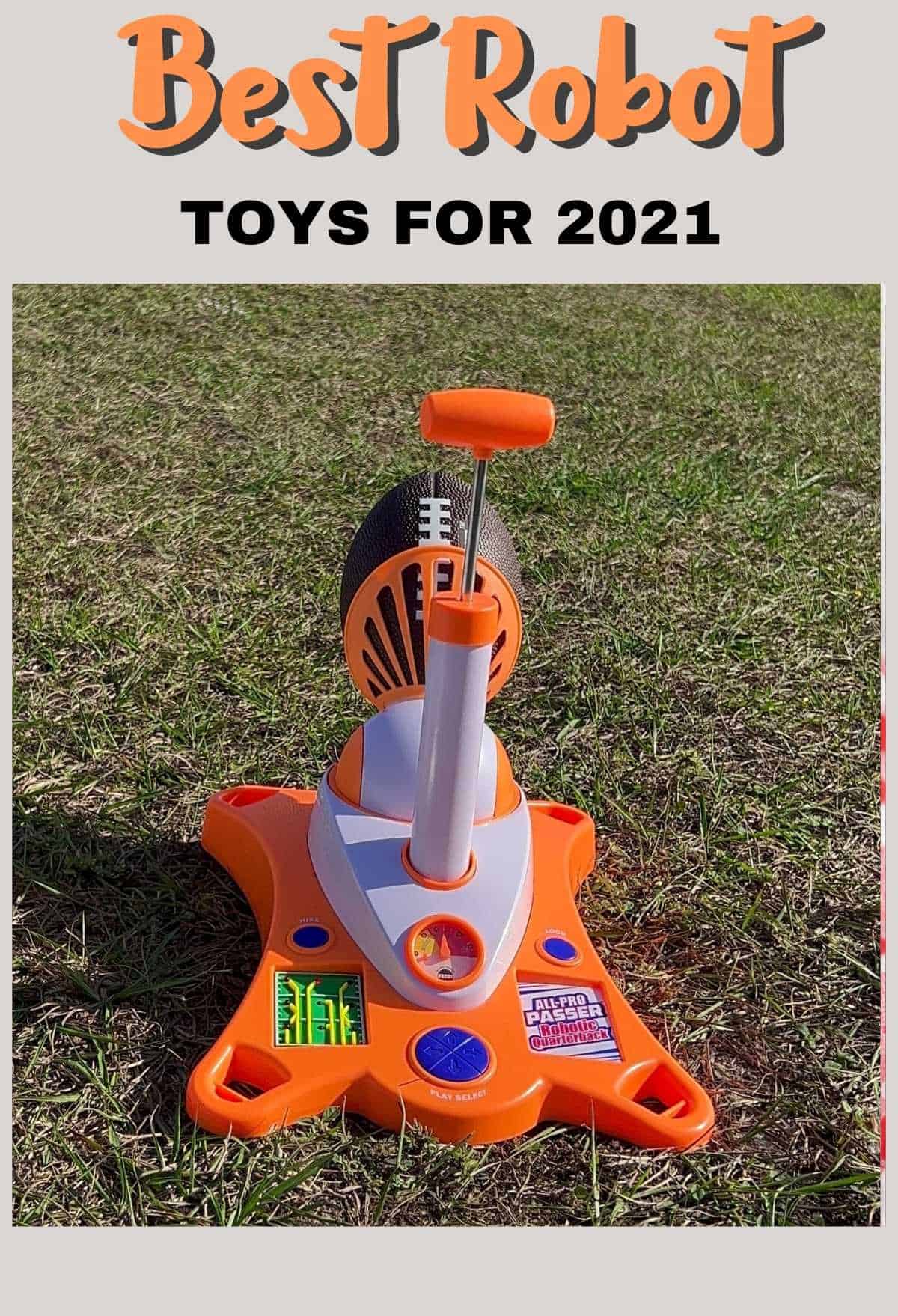 Be sure to follow us on Pinterest and PIN IT FOR LATER!