Adventerra Games creates educational games that are focused on environmental themes so children can have fun while learning about the environment, sustainability, recycling, water conservation, and more.
I received the products mentioned below to facilitate my review. All opinions are my own and may differ from yours.
This post may contain affiliate links. See my disclosure policy for more info.
Educational Games from Adventerra Games
Educational games are a great way to keep kids engaged in learning while having fun. Adventerra Games has a wide selection of educational games that are perfect for any classroom or home.
My favorite way to learn and teach is by playing games. Adventerra Games creates board games that are focused on environmental themes so children can have fun while learning about the environment, sustainability, recycling, water conservation, and more.
Playing Eco-friendly Educational Board Games will not only help your child grow into a better adult who is respectful of other people.
But also help them understand how they can actively participate in protecting our planet's resources for future generations too!
Last year we learned about saving water with the Water Game and that was a blast.
About Adventerra Games
A Swiss company, Adventerra Games is focused on making high-quality, eco-friendly educational games for kids.
We want our children to grow up into better humans who treat other people, animals, and their planet with respect.
Ecologic Puzzle Saving Water
Made for ages 2 and up, the Saving Water Ecologic Puzzle, the 12 Saving Water mini puzzles are a great way to introduce children to the importance of conserving water, and teach them how they can help reduce their own use.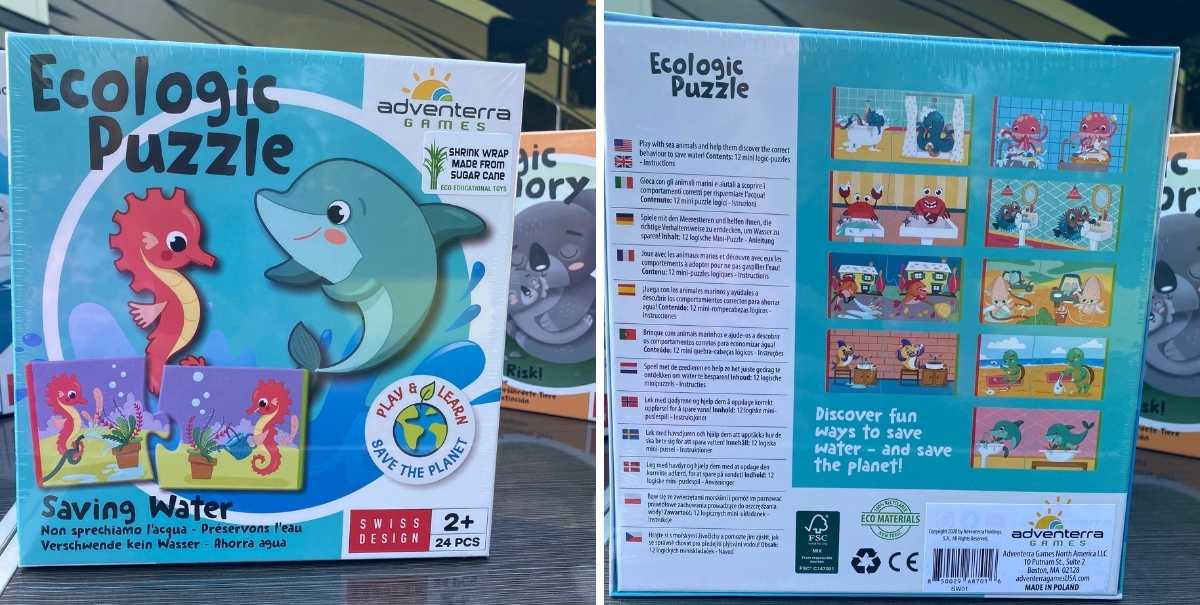 The pieces feature colored edges and self-correcting joints that help players match them together.
Which means it's easy enough even for young children to learn about this essential resource.
With these simple puzzle games, you can have your child playing now while learning something valuable in the process!
Ecologic Memory Animals At Risk
With this Ecologic Memory Animals At Risk game, children learn about the world's endangered animals and how important their habitats are.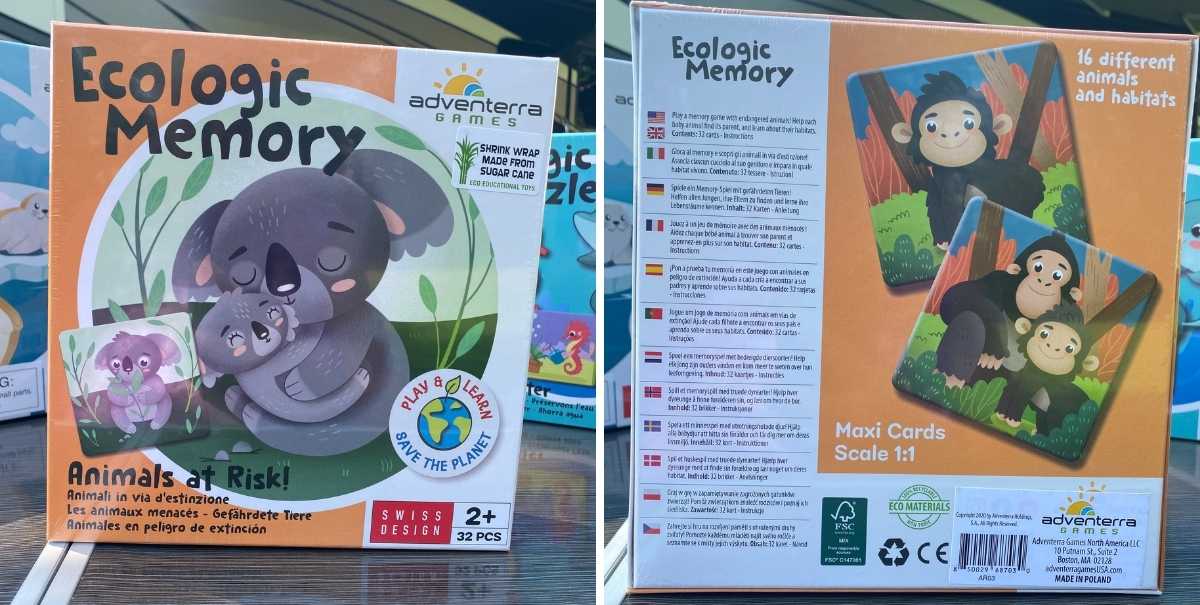 The illustrations on the large cards help to match them with smaller versions of themselves so they can remember which animal belongs in what habitat.
This game is a great introduction for children who want to be more aware of why it's important to protect these animals.
Recycle Rally Educational Games
This Recycle Rally game is especially fun because dad is a recycle garbage man.
Looking for a fun way to teach your kids about recycling? Look no further than the Recycle Rally Game!
This exciting new game challenges players to drive recycling trucks around town, collecting valuable materials like paper, plastic, and metal.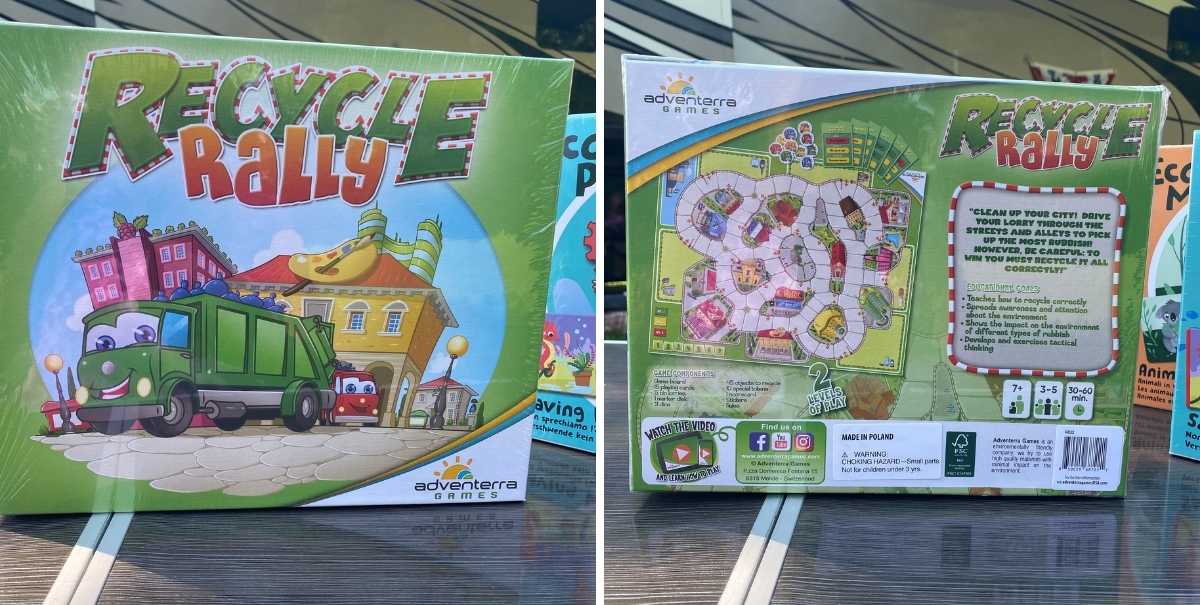 But be careful – if too many recyclables are left behind, the whole town could end up in trouble!
The Recycle Rally Game is perfect for families looking for an informative yet entertaining game.
The rules also feature an advanced game mode that is especially fun for older kids. So get ready to roll up your sleeves and start recycling!
This game is especially fun because dad is a recycle garbage man.
Recommended for ages 7+, but with an advanced game mode that's especially fun for ages 10+.
This game is a great way to learn about recycling while having some fun.
Polar Adventure Disappearing Ice
Climate change is a serious problem. It's not just an issue of how it affects our environment, but also the animals that live in this atmosphere and depend on its stability for their survival.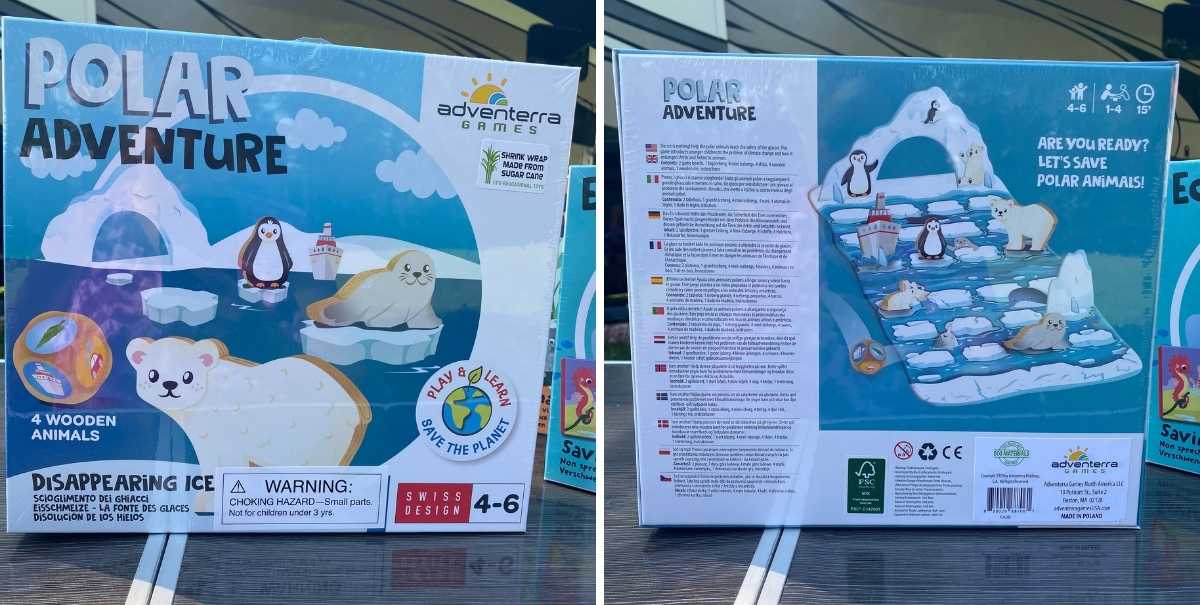 In order to help children understand what climate change means for them and others around them, we recommend you play Polar Adventure Disappearing Ice with your kids!
This game introduces players to the problem of climate change while they're having fun playing together as a family.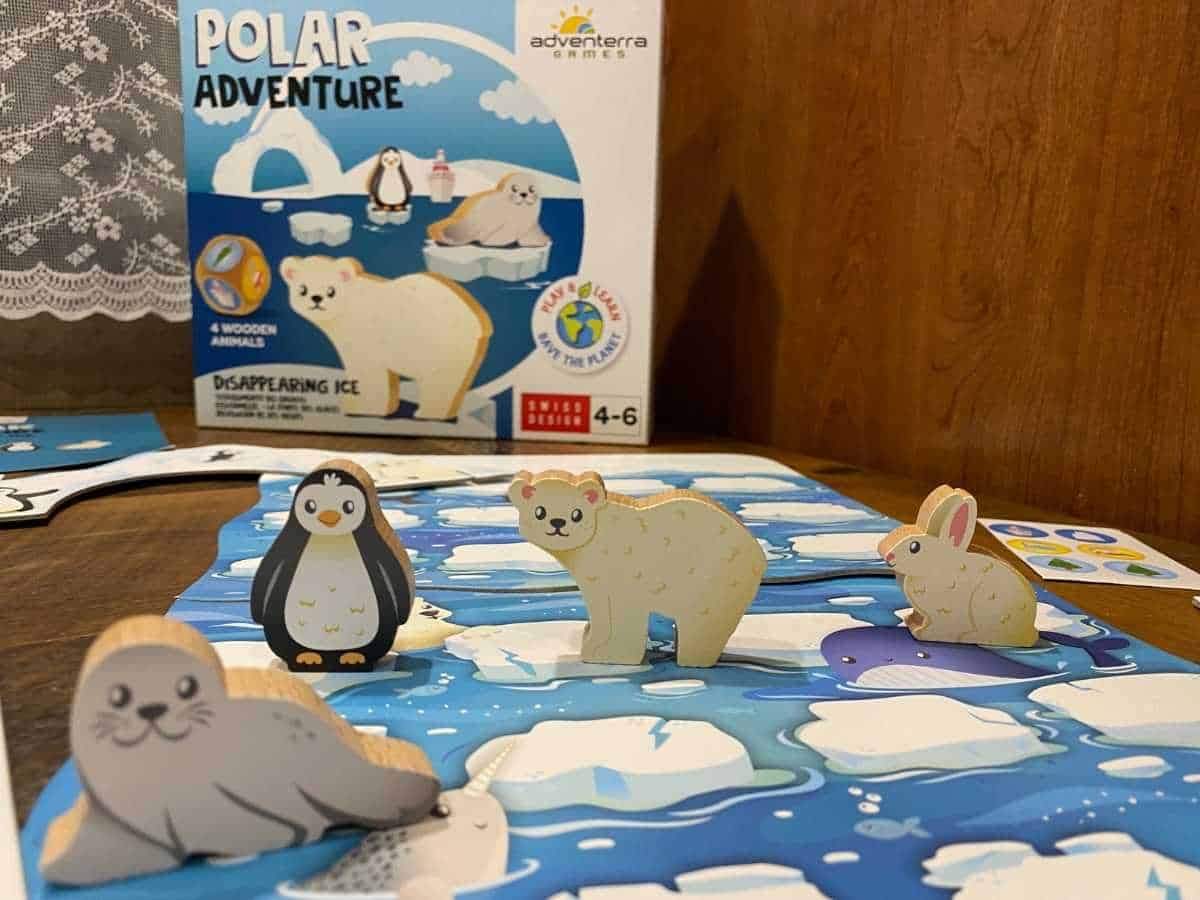 The goal is simple - get all of your animals from one side of the board to safety by rolling dice and moving forward on the board to the safety of the big iceberg.
Where to Purchase these Educational Games
These environmental games and more are available online and Amazon.com.
Connect with them online, on Facebook, and on Instagram.
In Conclusion
These educational games help develop a child's observation skills, knowledge of marine animals, logical thinking, and visual memory.
If you want your children, grandchildren, or someone else in your life to learn more about marine animals and other things related to the ocean while having fun, try out one of the great options we've reviewed for you here today!
We hope this article has been helpful in showing how important it is for kids (and adults) to have a love of learning. So take some time with them tonight to play one of their favorite games together.
Be sure to follow us on Pinterest and PIN IT FOR LATER!