Drone Home features a real flying drone that will take your aliens away. The first one to send all their aliens off into space is the winner.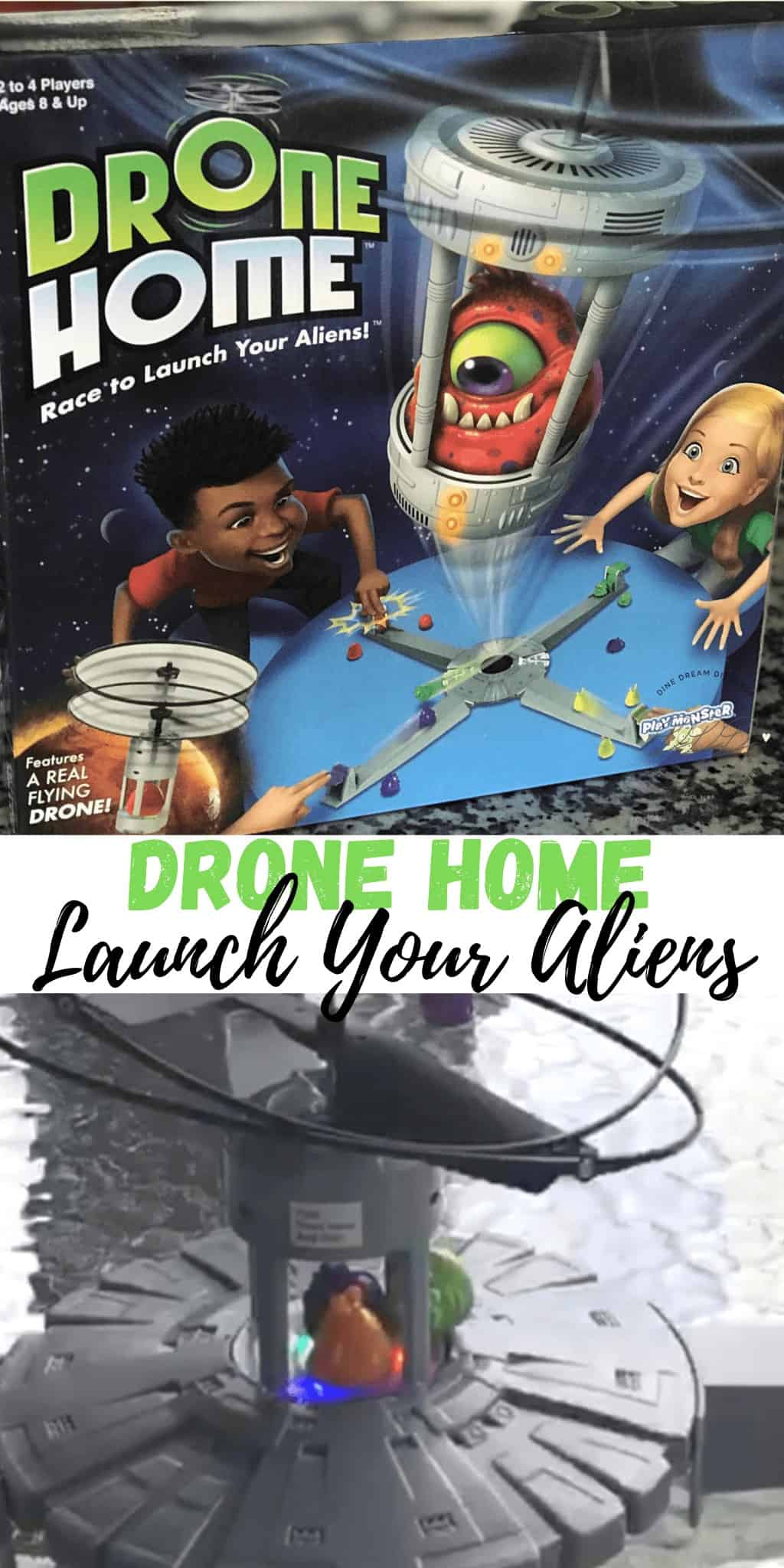 I received the Drone Home from PlayMonster in order to facilitate my review. All opinions are my 100% own and may differ from yours. This post may contain affiliate links. See my disclosure policy for more info.
3, 2, 1, Drone Home
Drone Home is one of the newest games by PlayMonster. It's a fun game for ages 8 and up for 2 - 4 players that features a real flying drone that takes your aliens away.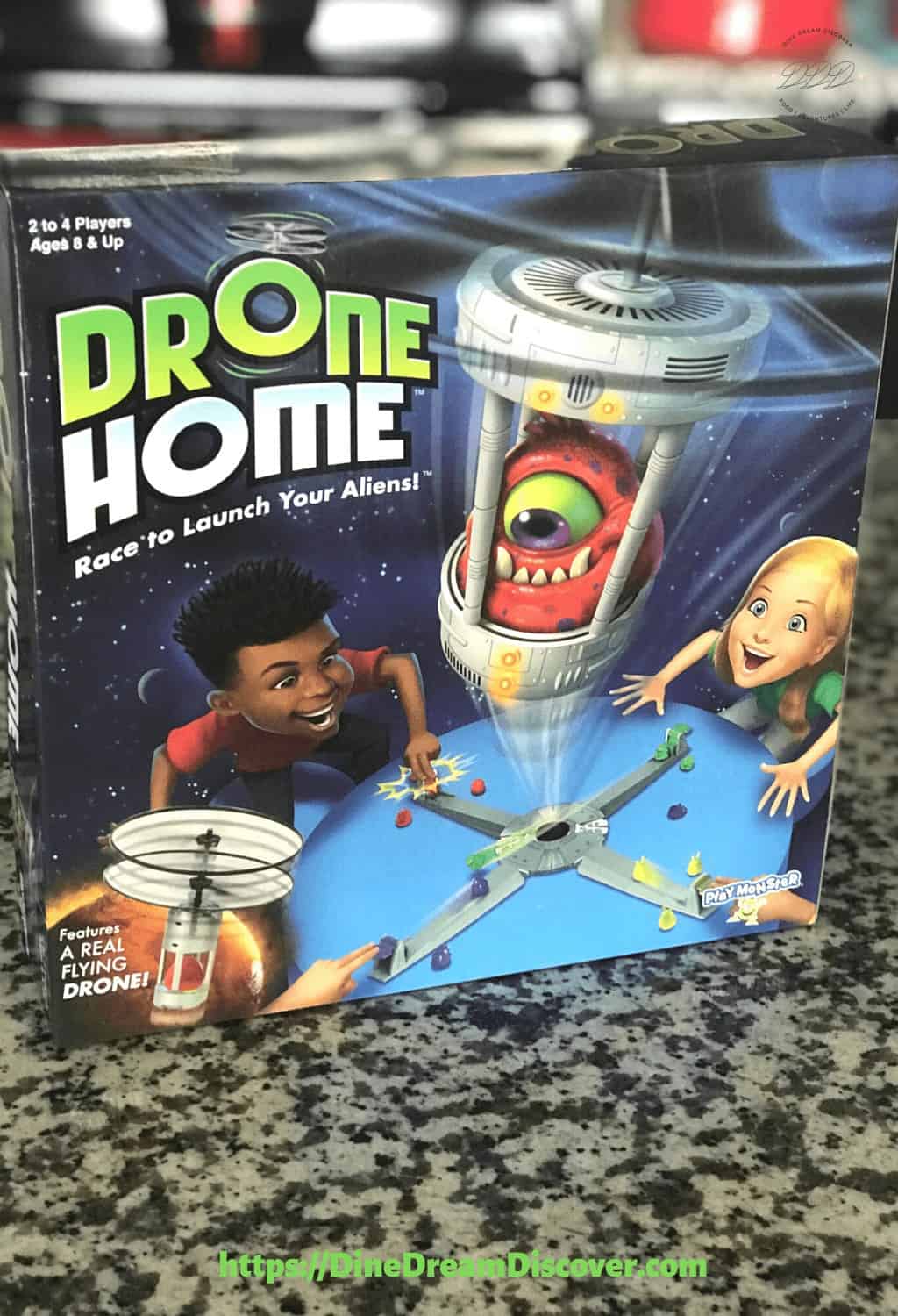 But because there is a delay in takeoff, someone can knock you out of the drone. Or can accompany you in the drone. However, the closer you are to winning, the harder it is because you have less aliens to play with.
Once an alien is in the drone and is at least a foot away from the launch pad, it is considered out and must be placed off to the side.
The first one that gets rid of their aliens is the winner. We had a blast playing it. I'm not sure who enjoyed it more, the kids or the adults. lol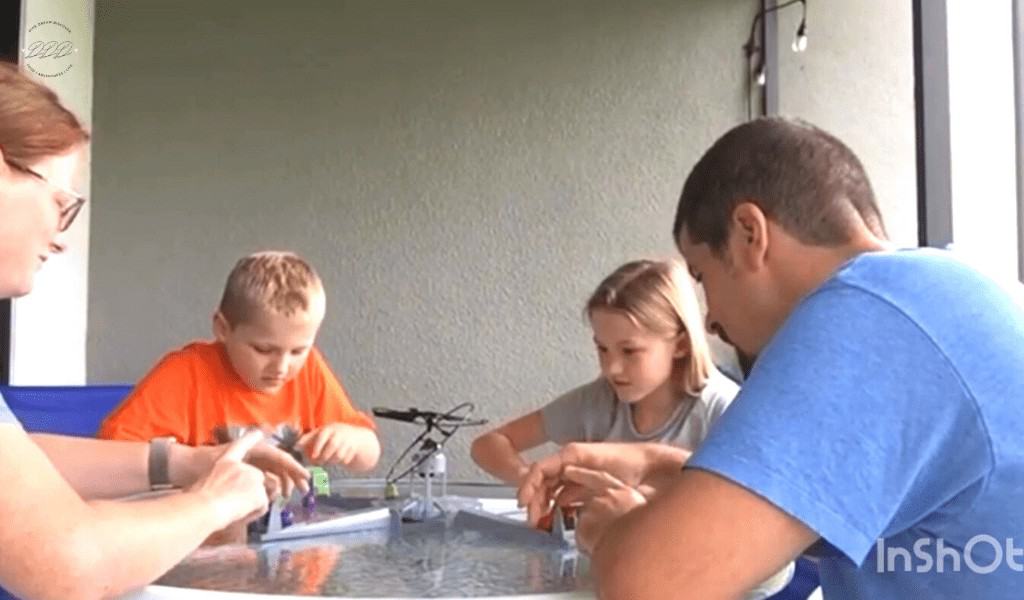 Preparing for the Game
Before starting the game, you must be sure that the Drone is charged. They recommend at least 10 minutes. The game snaps together quickly. Once the game is put together, you place the drone in the center.

About the Game
Drone Home is a board game that has a real drone sitting in the middle waiting for your alien to take off. You start the game with 3, 2, 1, Drone Home. Launch your aliens down the ramp into the drone and wait for it to take off.
One of things we noticed when first playing was that the Drone flies high. It made a couple of crash landings but it's very durable and survived.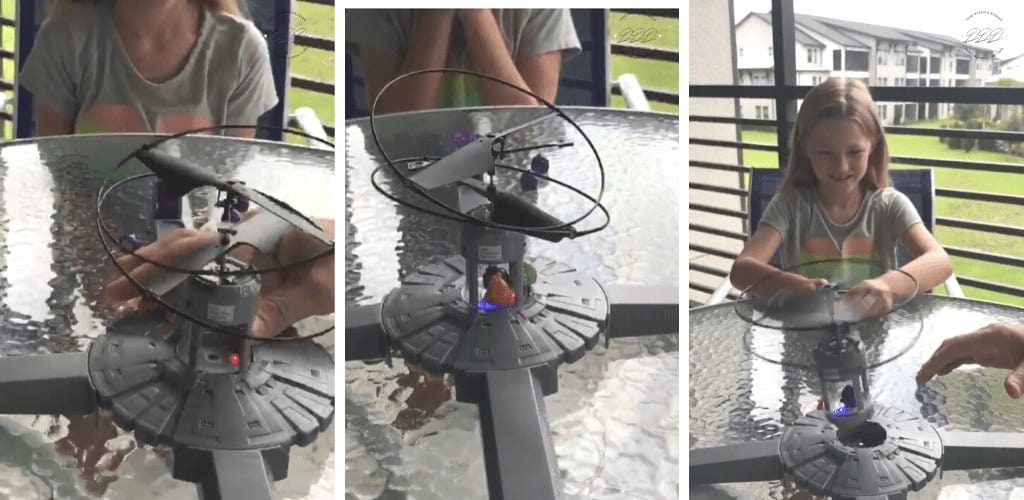 We didn't want however getting caught in the ceiling fan, so we decided to take it outside on the patio. One of the suggestions is to have an adult catch it after it takes off. This is what we decided to do. It just made it easier to place it right back on the board to get it ready for the next alien.
It definitely is a fast paced game and a great addition to your list of games for family game night. This is one game that will be on everyone's holiday gift list. ❤️
Buy it now
at PlayMonster.com. Connect with PlayMonster on
Facebook
,
Twitter
,
Instagram
,
YouTube
and
Pinterest
.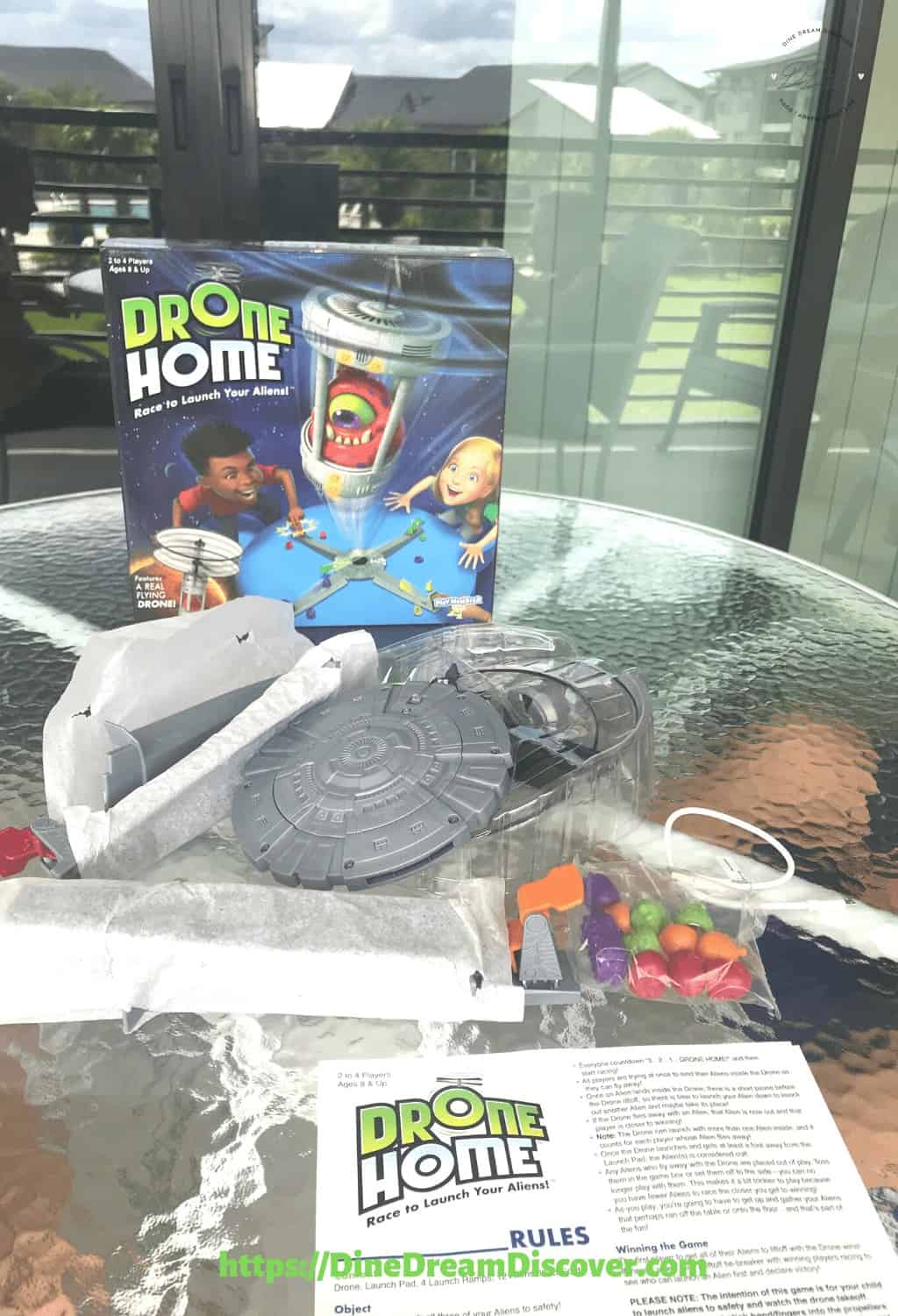 Follow us on Pinterest and PIN IT FOR LATER!