Ultimate Holiday Gift Guide
We have received samples for some of the items listed in our Holiday Gift Guide. As an Amazon Associate I earn a small fee from qualifying purchases that helps to keep this blog running. Please see our Disclosure Policy for more info.
Gift Guide Top Picks
Welcome to our Holiday gift guide. We have carefully put together some of our top picks for gift ideas for everyone on your list. If you would like to be included in this year's Holiday Gift Guide, please send an email to me at [email protected] with Holiday Gift Guide in the subject line.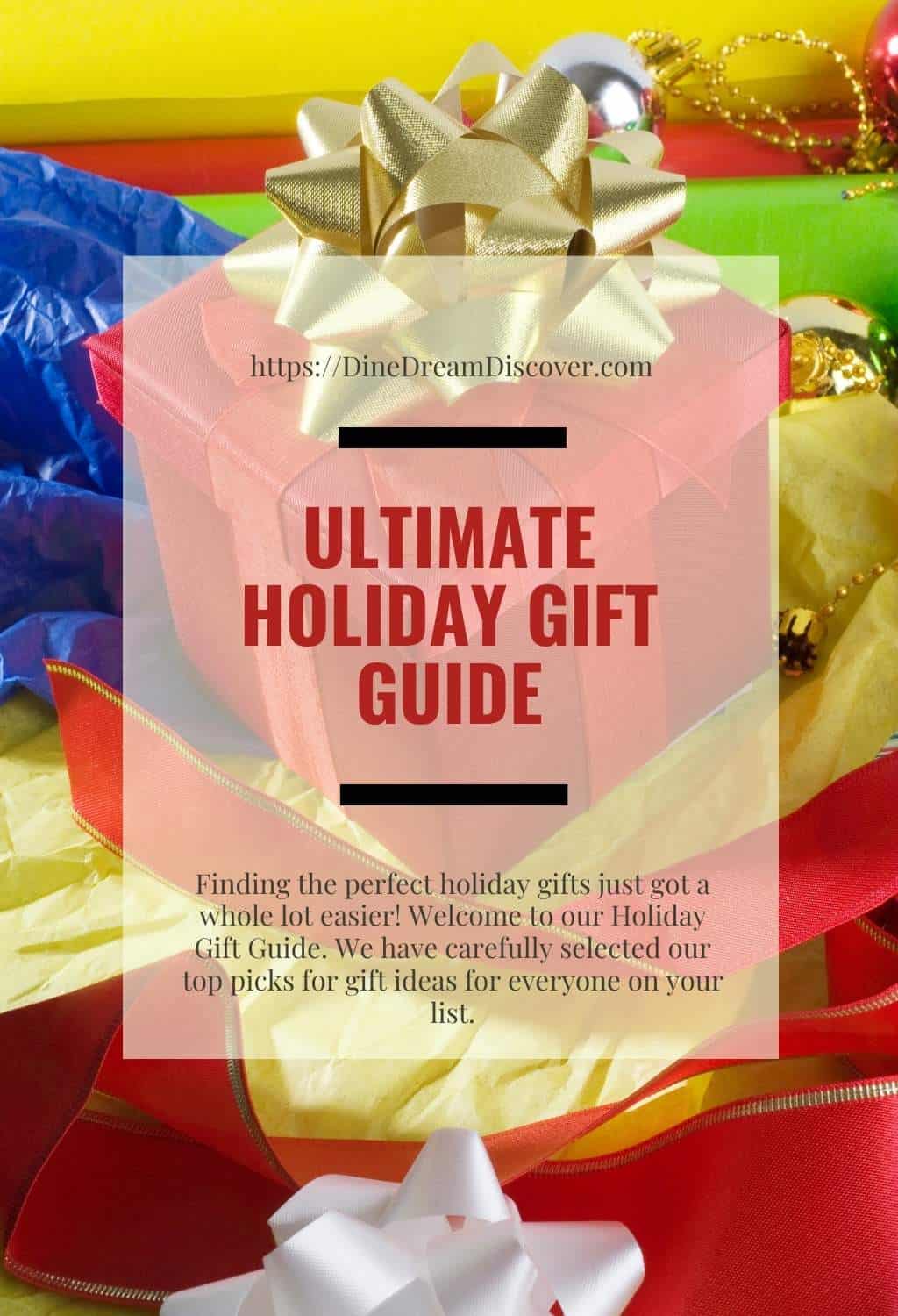 FEATURED
Today I'm sharing a gift guide with you for Women! From pajamas to jewelry to self care, I have chosen nothing but the best products for the woman in your life.
Let's be honest, men can be tricky to buy for, and I never know what to get for them. Hopefully these ideas will help you in your search for the perfect gifts for men in your life.


Teenagers can be just as difficult to buy for as men if not harder, however, we are sharing with you the Ultimate Gifts for Teens Guide they Actually Want. We know, because they gave us the ideas. 😉


If you are looking for something special for this member of your family, then check out our list of Gifts for Pets! These are some fun and creative gift ideas from toys to treats to pretty clothes & new places to sleep!


Home gift ideas are perfect for hostess gifts, teacher gifts, kids presents, and more. Choosing the perfect gift can seem hard but it really doesn't have to be.


Take a gander at this delicious gift guide comprised of the best food gifts. Everyone eats, so Food is the perfect Holiday Gift. Who doesn't love food? Some of these can even be sent to loved ones far away which makes gift giving a whole lot easier.
Whether you're looking for a snack food, dessert, dinner food, alcoholic beverages, or candy, we hope you will find it here.
These Holiday gift ideas that didn't really fit into my other guides, so I decided to throw together a miscellaneous gift guide. This is where you will find all our Miscellaneous Gifts that can be given to a variety of people. So many people seem to either have everything or need nothing.