Are you looking for some great educational gifts? Check out this list of the best STEM gift ideas from the renowned Smithsonian Institute.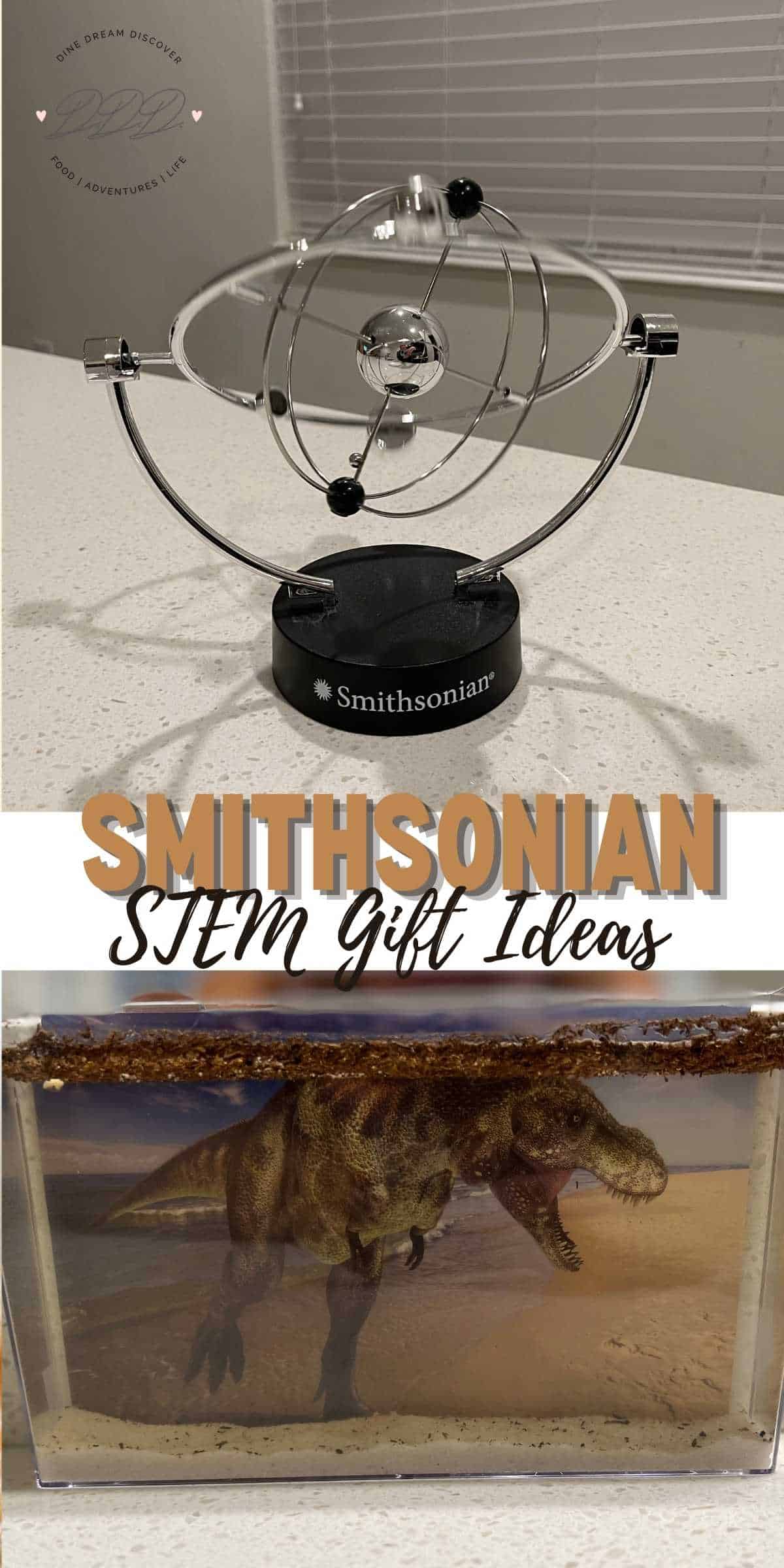 I received the products mentioned below to facilitate my review. All opinions are my own and may differ from yours.
This post may contain affiliate links. See my disclosure policy for more info.
Smithsonian STEM Gift Ideas
Some people call these toys, but I on the other hand call them great gift ideas! I prefer to give gifts that keep the kids off the computers, iPads, and iPhones.
And this year, Smithsonian has come out with a new line of STEM toys that are affordable and even adults can enjoy!
What are STEM Toys
STEM toys are a great way to engage kids in science, technology, engineering, and math.
They offer children the opportunity to use their problem-solving skills while enjoying themselves. They can be used by parents at home or in classroom settings.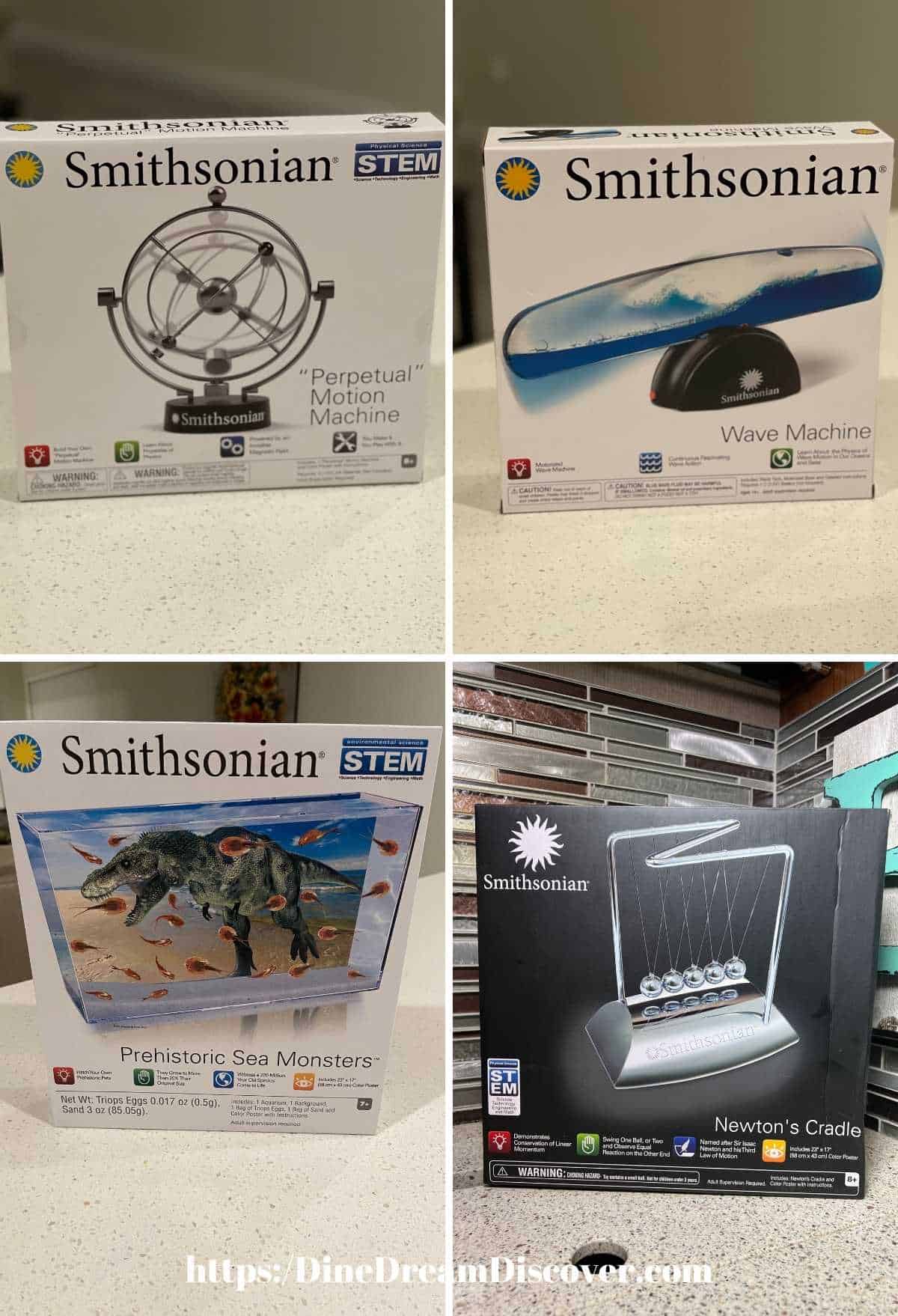 These toys encourage creative play that will keep your child engaged.
STEM toys are becoming more and more popular with children of all ages, but they're especially great for kids on the autism spectrum or who have attention deficits.
Even if you don't have a child with special needs in your life, these toys can still be an excellent way to introduce them to STEM concepts without realizing it!
Today we'll discuss four of our favorite STEM toys from Smithsonian and are readily available at Target.com. Let's get started!
Wave Machine
The Wave Machine has a very calming effect. As I sat there watching it go back and forth, it reminds me of the ocean (which I also love by the way!)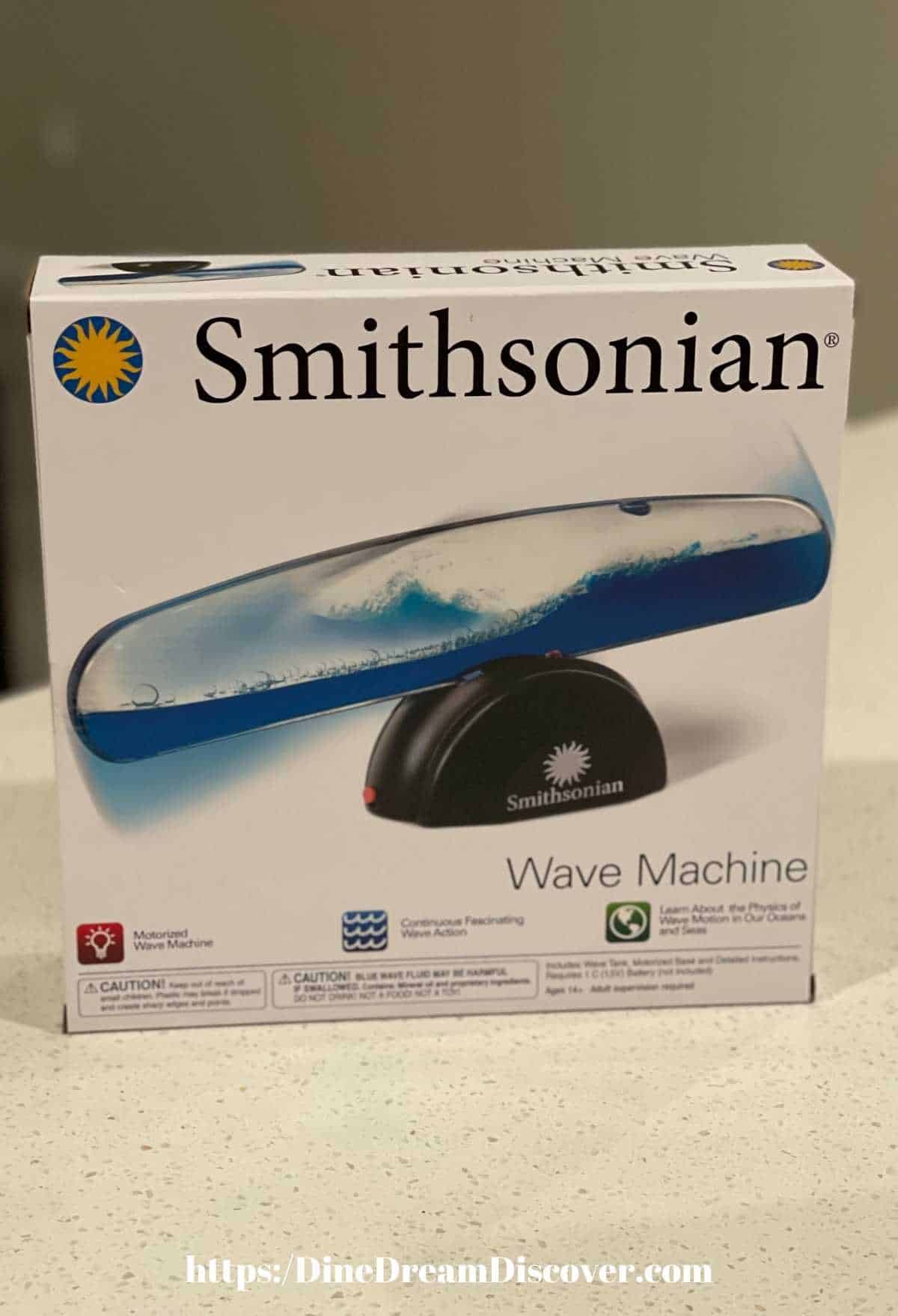 The Smithsonian Wave Machine is an educational experience that allows you to explore how waves and rip currents form.
It also teaches about rogue waves and tsunamis, as well as what causes tides and why it's important to track them.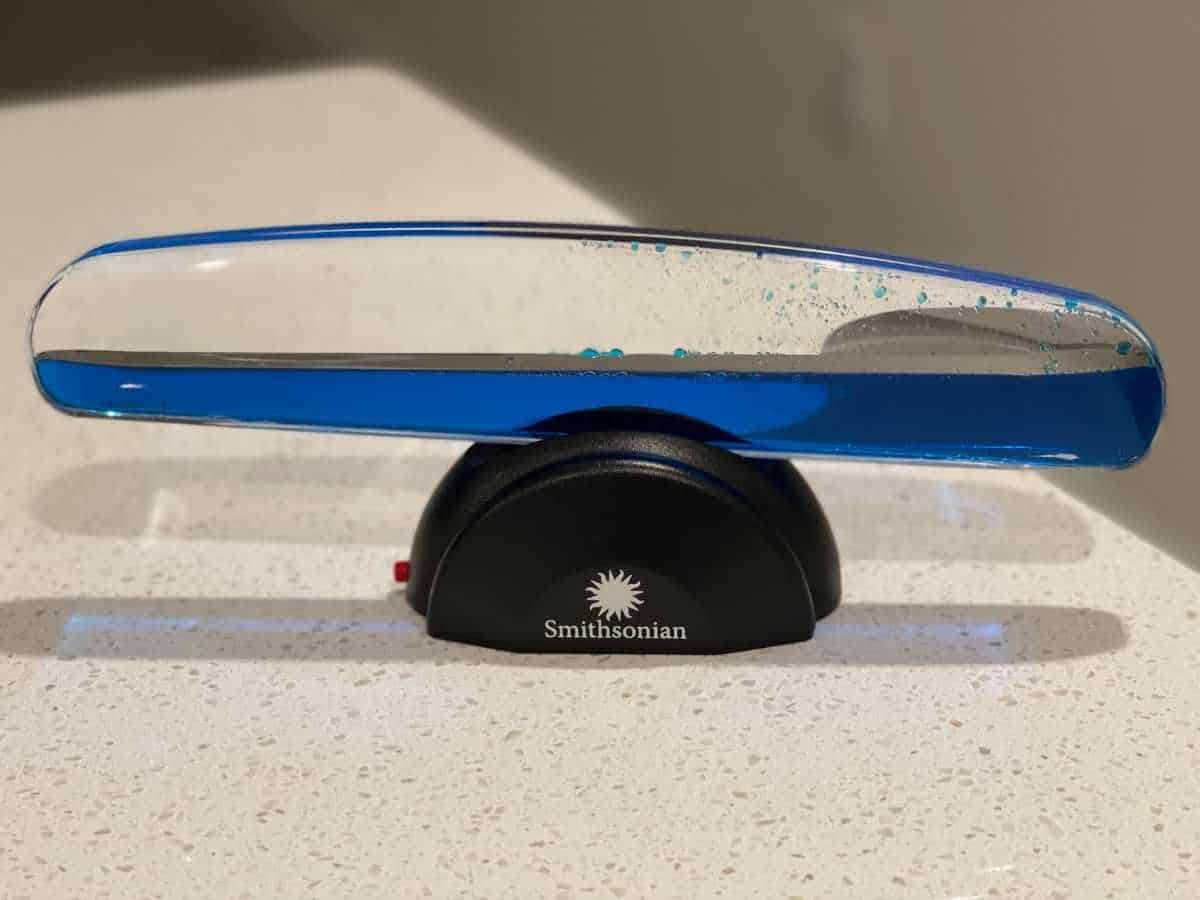 This is perfect for anyone who wants to learn more about the ocean!
This item requires a C battery and is best for ages 14+.
Perpetual Motion Machine
The Smithsonian Perpetual Motion Kit is the perfect way for kids and adults alike to learn more about how batteries create magnetic force.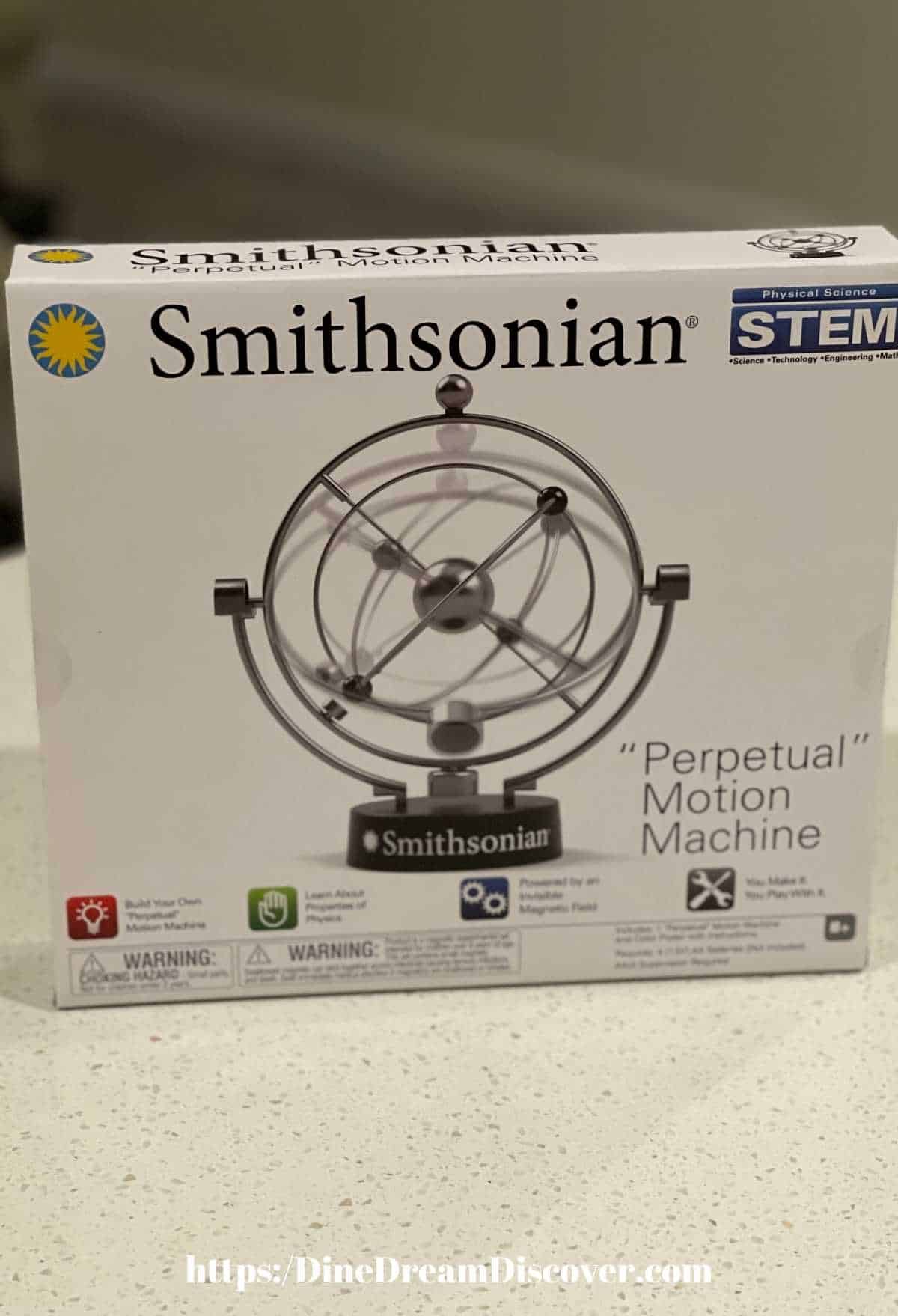 And also some of the many ways in which magnets are used today.
You'll also be able to understand the First and Second Laws of Thermodynamics.
This kit will help you build a "Perpetual" Motion Machine that can run on its own!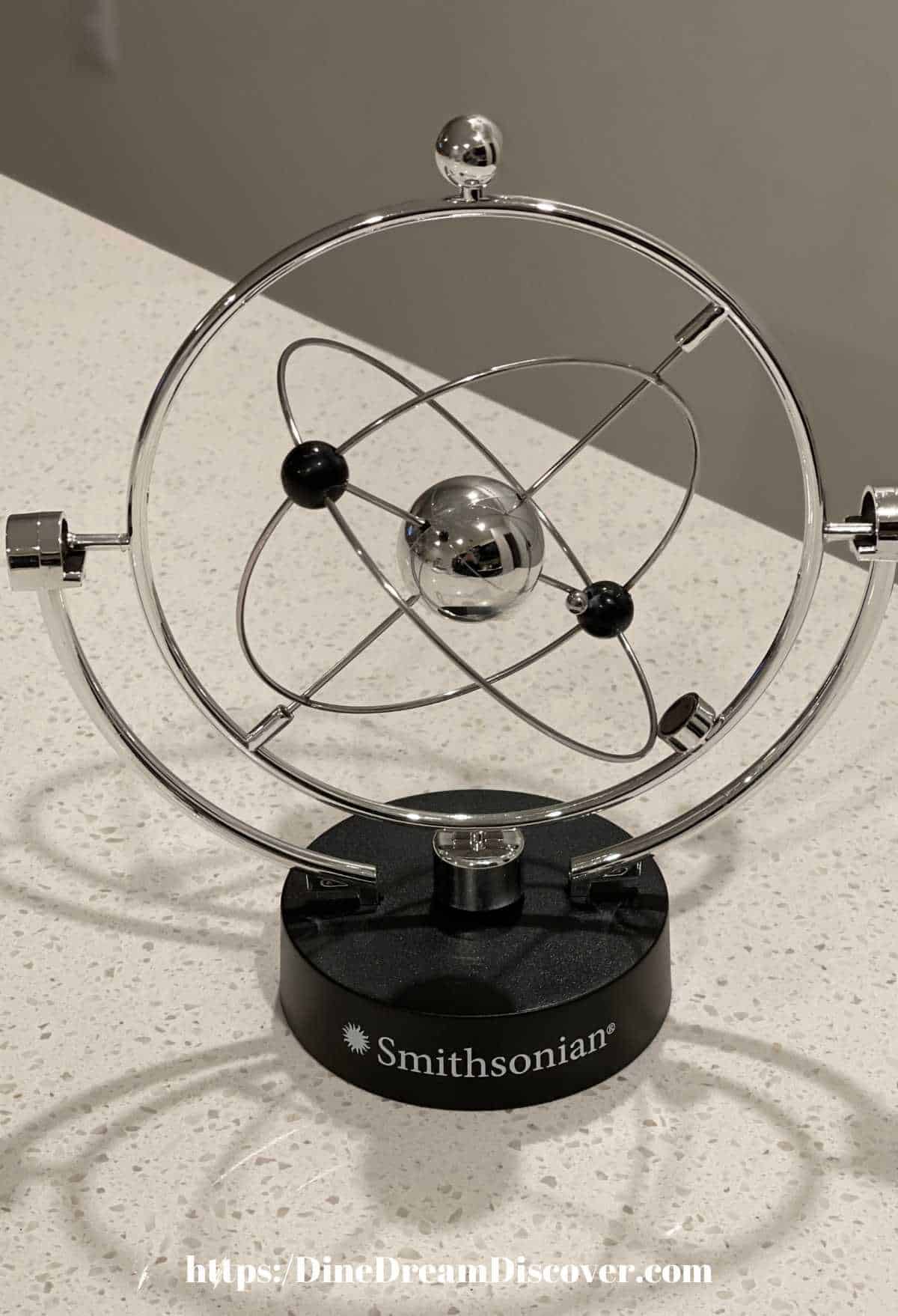 It's not just an amazing product but also an incredible experience you can have every day of your life.
This kit requires 4 AA batteries that are not included and is best for ages 8+.
Prehistoric Sea Monsters Just One of the STEM Gift Ideas
The Prehistoric Sea Monsters is probably my favorite. I was a little leary at first thinking it might cause a mess.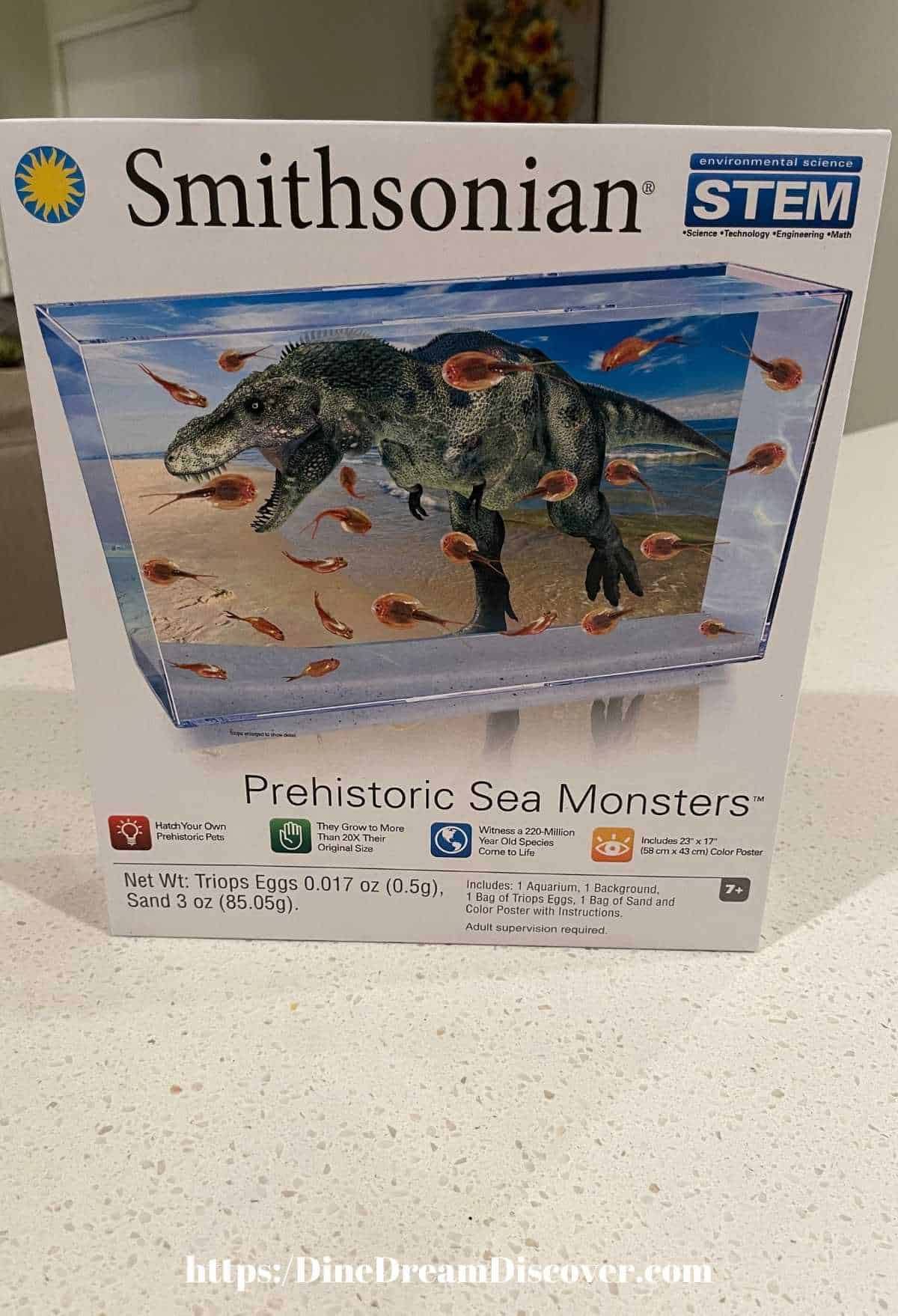 However, there was no mess and we are anxiously awaiting their arrival!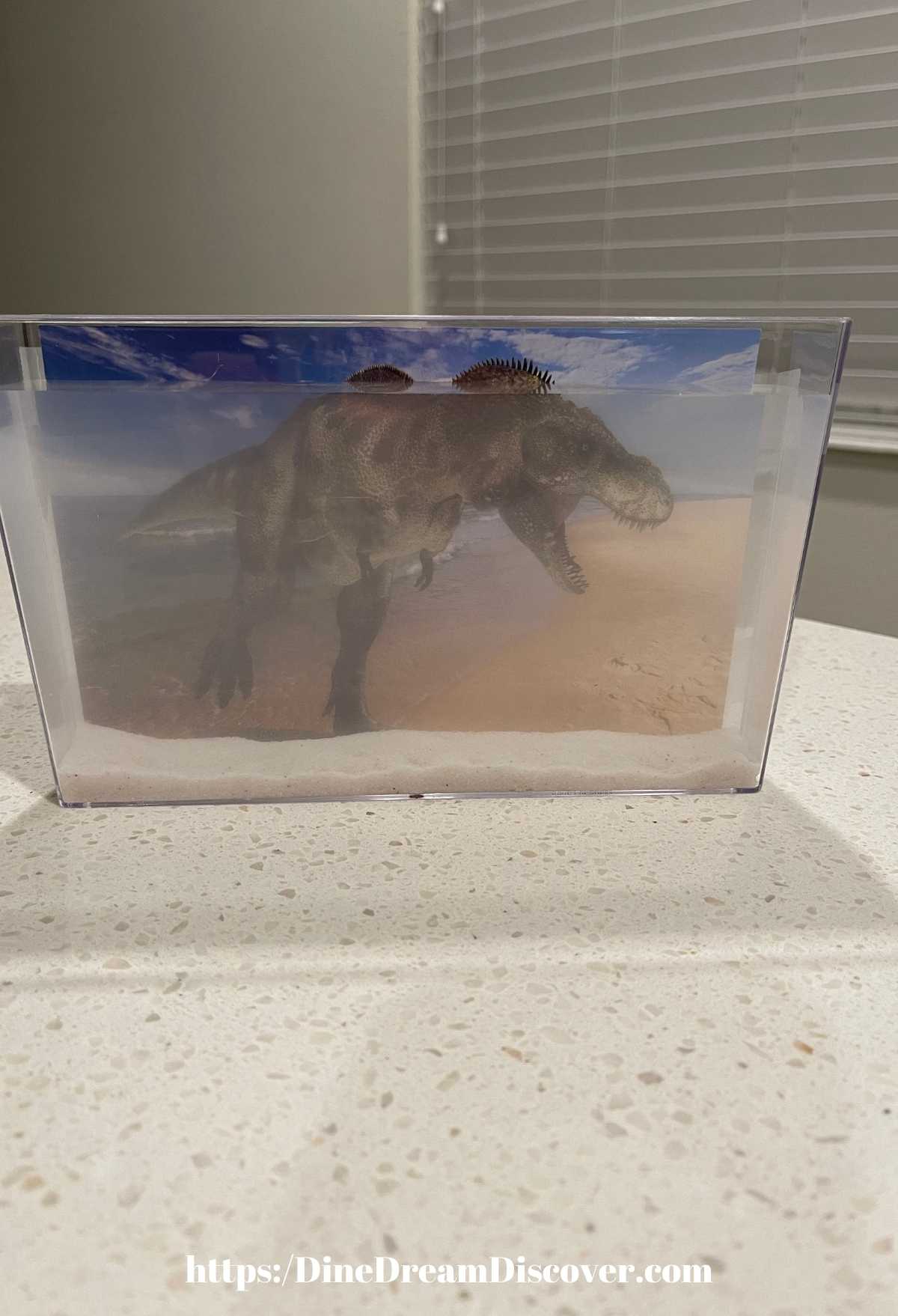 The kit includes an Aquarium, 1 Background, a Bag of Triop Eggs, 1 Bag of Sand, and a Color Poster with Instructions.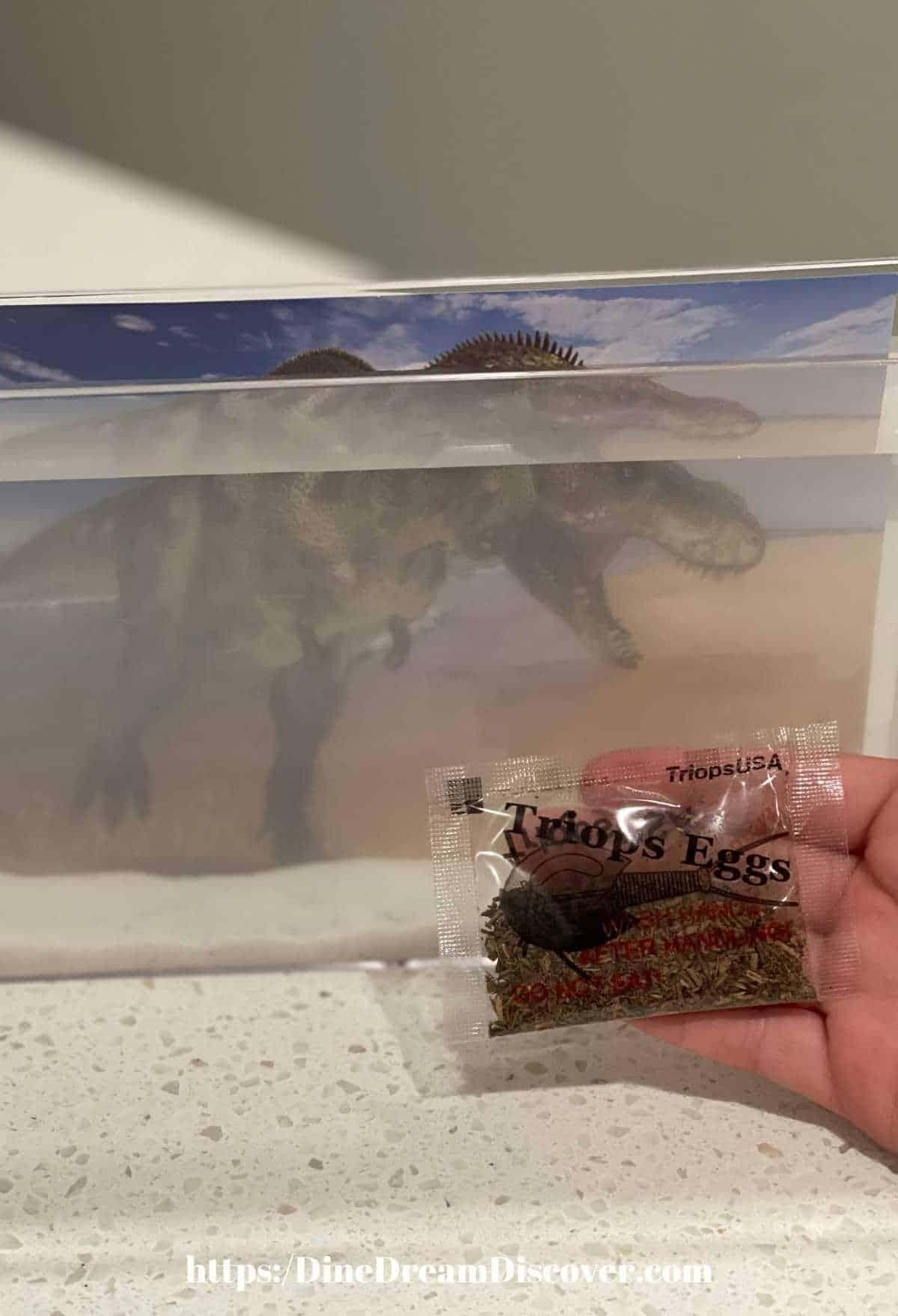 Newton's Cradle
Newton's Cradle seems to have been around forever and one you may recognize. I can remember my parents having one when I was little.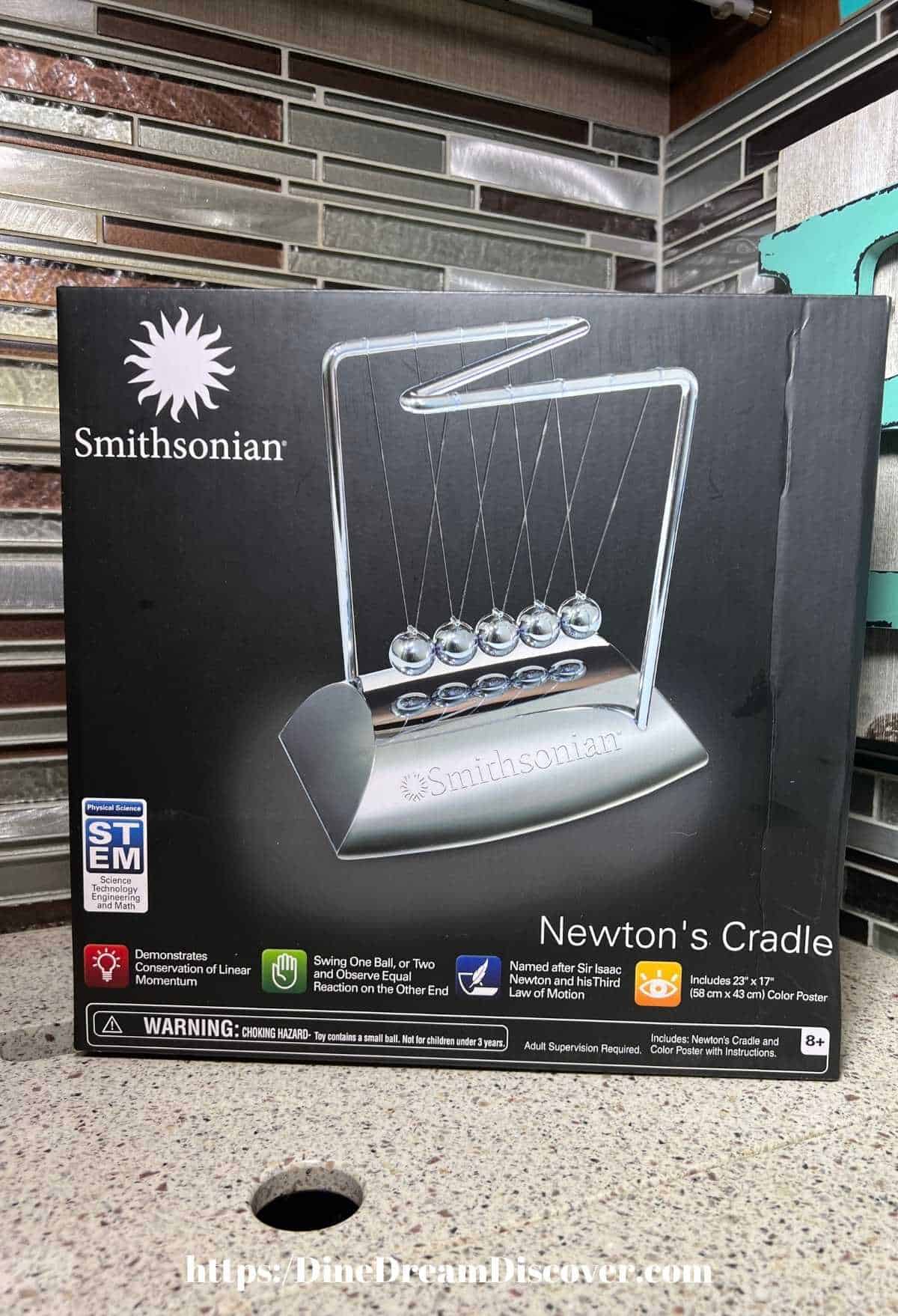 This kit is perfect for kids who are interested in learning more about physics. It's easy to set up and use, so it doesn't require any assistance.
This will help your child understand how the laws of motion work, so they can better grasp the concepts behind them.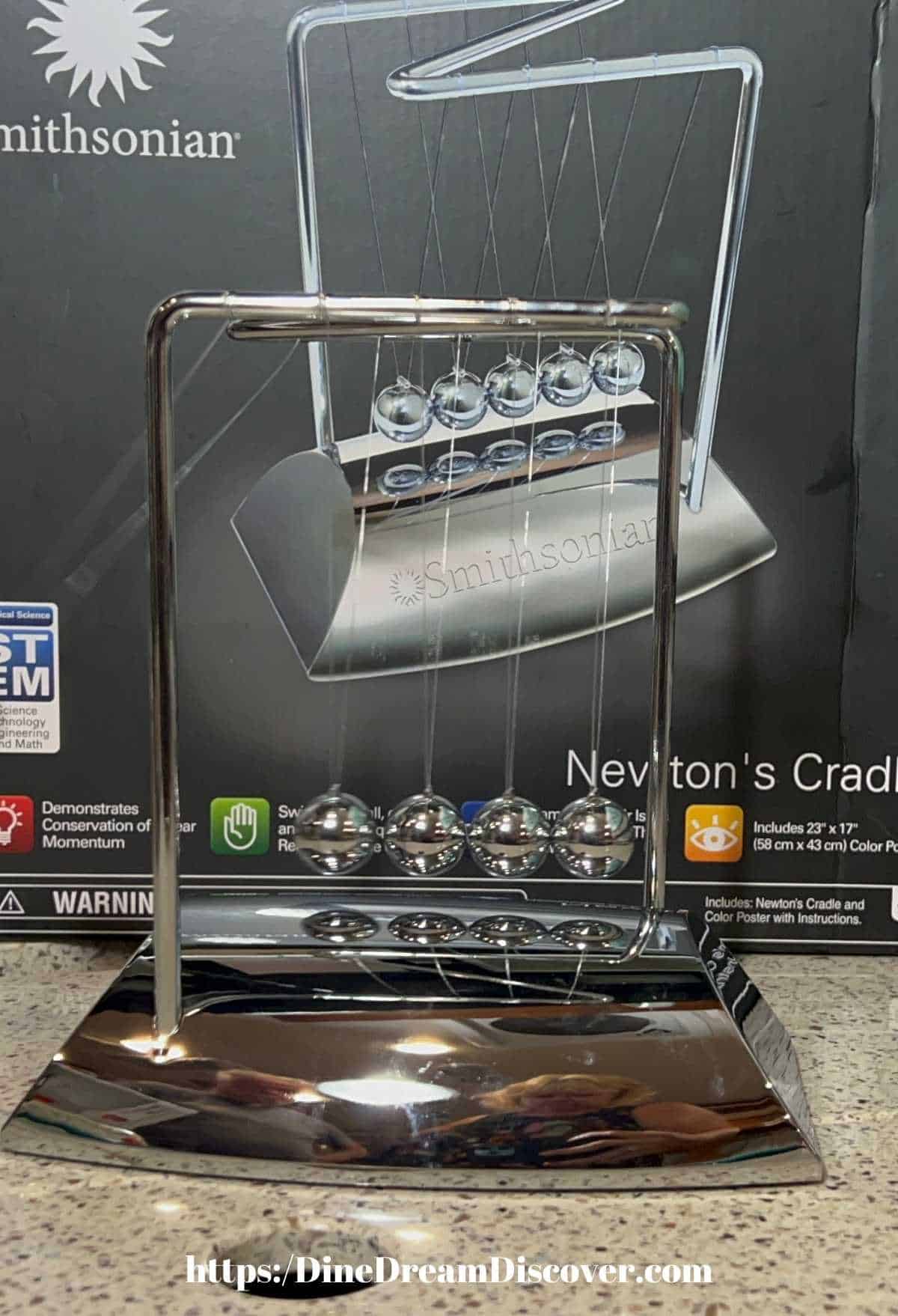 This is best for ages 8+.
STEM Gift Ideas Conclusion
Most of us don't realize it, but we're constantly using STEM principles throughout the day.
With these four STEM gift ideas from Smithsonian, you can introduce your kids to several different concepts without even realizing they're learning!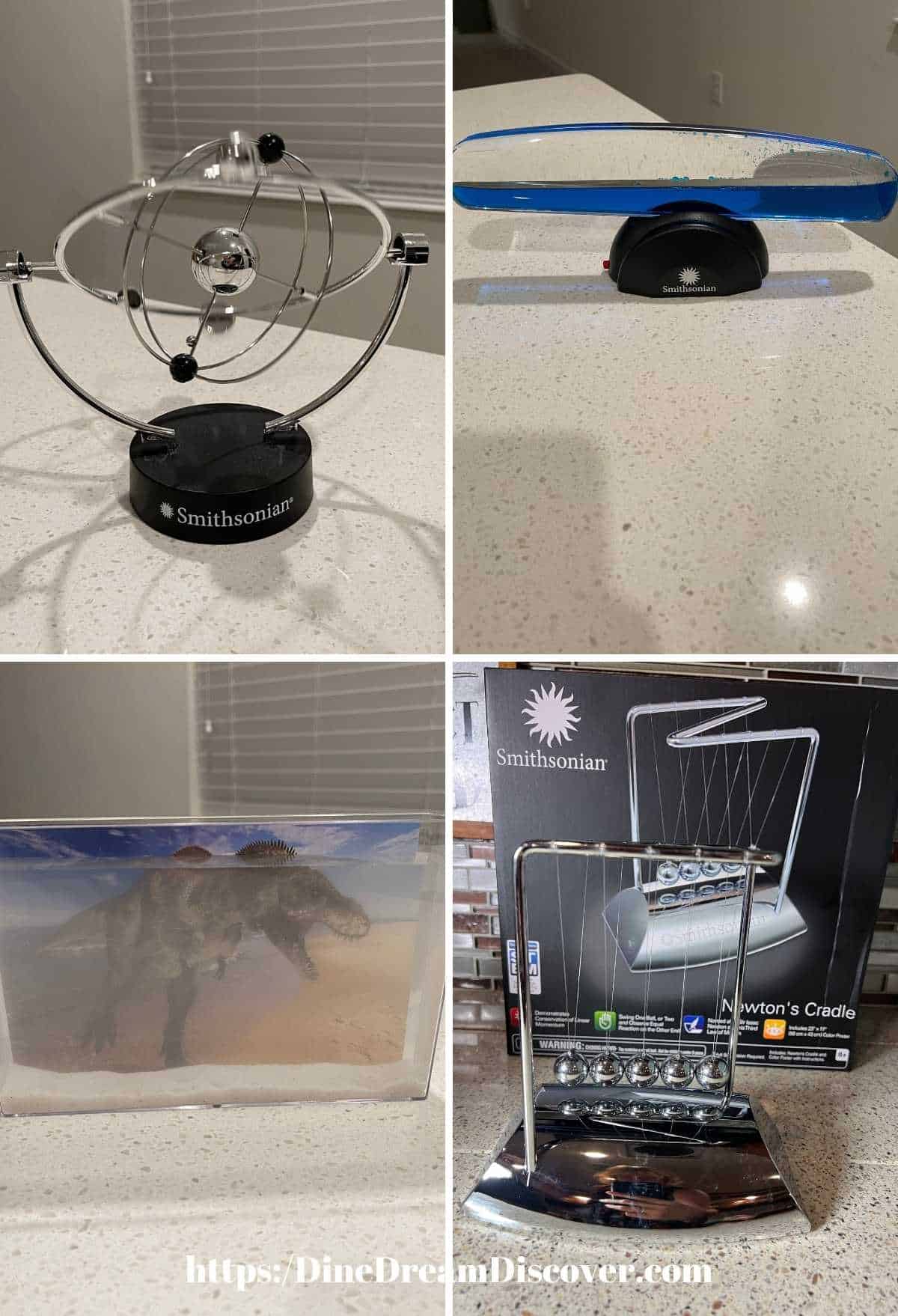 I hope you've enjoyed these picks for the best STEM toys at Target!
If you are just looking to introduce some new concepts in a fun way, any of these would make an excellent gift.
And if you don't have kids at home but want to help out others with their holiday shopping list this year, consider gifting one of these gifts instead!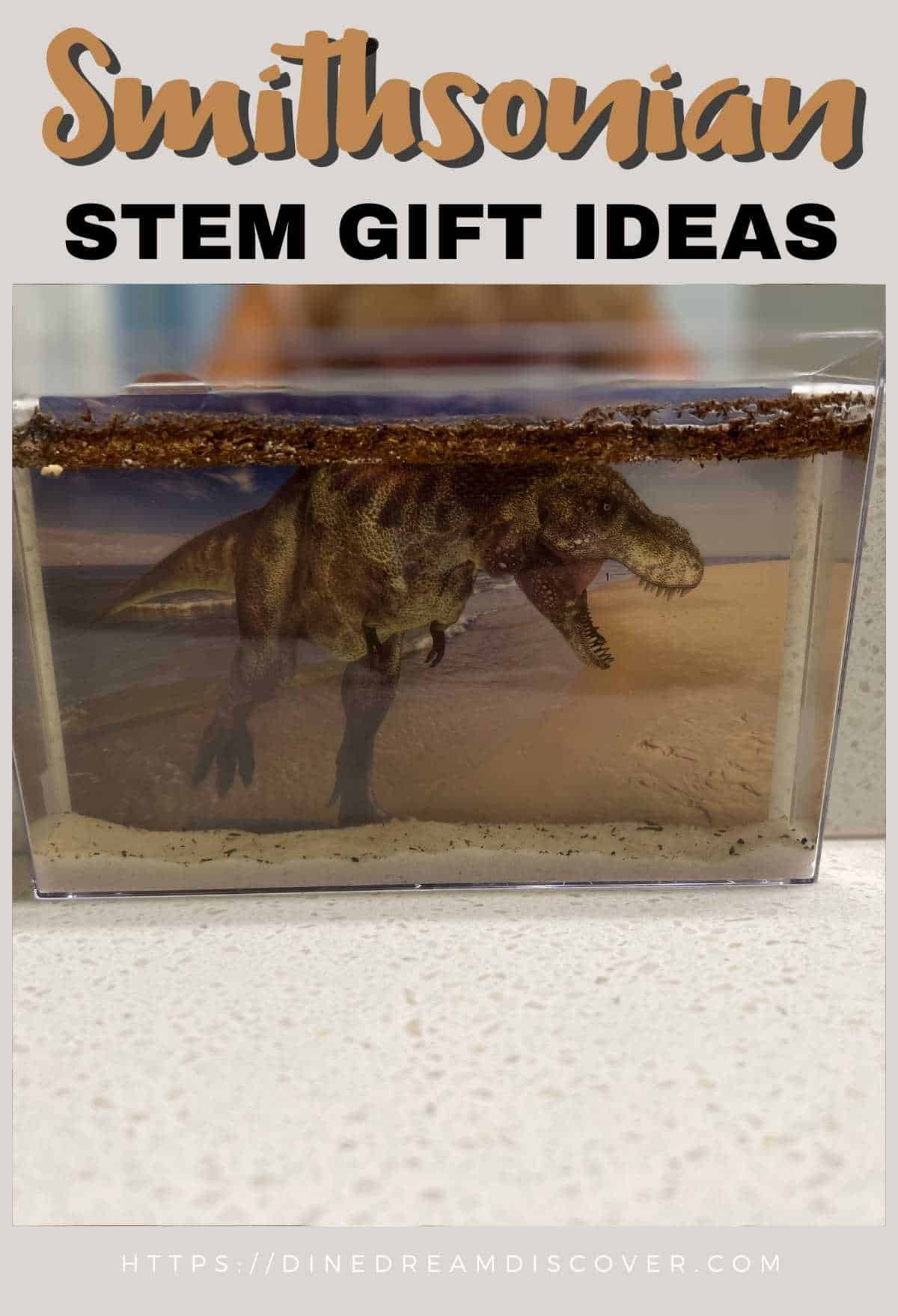 These are sure to be loved by anyone who receives them.
What are some ways that you've used or seen STEM in action? Let me know in the comments below.
Be sure to follow us on Pinterest and PIN IT FOR LATER!