The MoonWall allows you to have more privacy under your MoonShade. It attaches to the 9 ft. section of your shade easily.
I received the product mentioned below in order to facilitate my review. All opinions are 100% my own and may differ from yours.
This post may contain affiliate links. See my disclosure policy for more info.
MoonShade MoonWall by MoonFab
If you've never heard of a MoonShade, then you are missing out. Especially if you are ever in need of some shade.
The MoonShade is a portable shade canopy that can be attached to various structures, such as the RV or your vehicle.
It provides shade when you are camping, fishing, watching a parade, etc.
But this year, they made it even better by making a MoonWall.
Exactly as it sounds, it creates a wall to protect you, golf cart, UTV, or anything else you want to put under your MoonShade.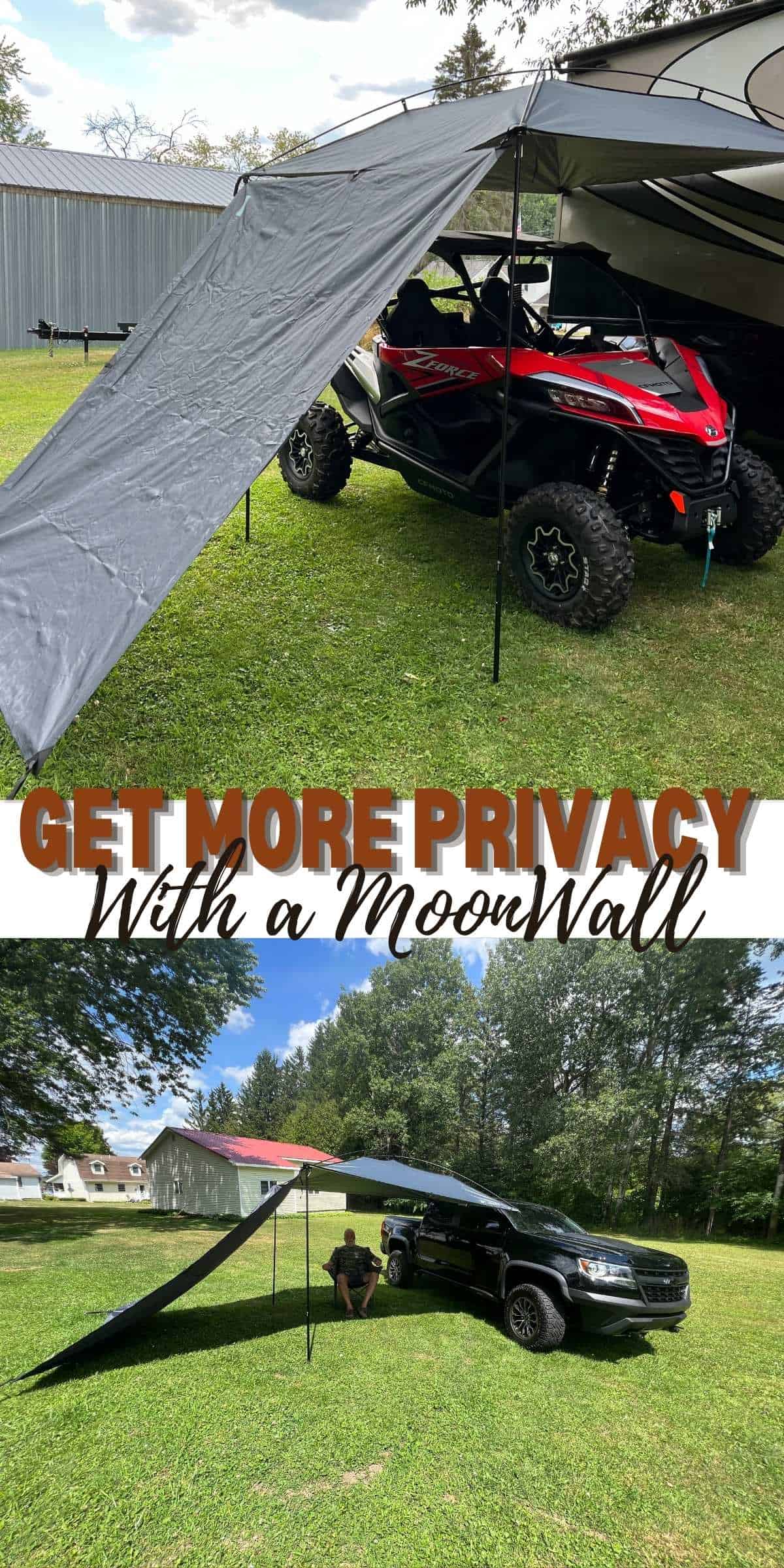 Plus, it's so easy to attach that you can install it in seconds.
My 92-year-old mother-in-law was even intrigued by it.
Let me tell you more about it.
MoonWall
The MoonWall allows you to have more privacy under your MoonShade. It attaches to the 9 ft. section of your shade easily.
However, if you want to use it on the 7 ft. sides, you can also rotate it so you can put it on the front or the back of the Shade.
With the Wall, you get everything you need, including the stakes to keep it in place. There is also a bag to easily store it in and will fit inside your MoonShade bag too.
It attaches to the corner poles with the built-in grommets on the strap and clips onto the center of the shade with the attached clip.
Once you have the top corners attached, you can then stake down the bottom corners at an angle. Attach your guy lines and you're ready to relax with some privacy.
It took us less than 5 minutes to set it up.
What Can You Use the MoonWall For
We use it for various things. In our recent post about the MoonShade, we used the portable canopy to store our golf cart under it.
Now, we can use it to store our side by side under and protect it from the sun.
It also offers a nice place to relax with the dog (she hates the sun) when it's super hot out.
When we are on the road, we use it on our truck for some added shade where we can sit and just chill.
There are so many uses for the MoonWall that you might come up with something that we haven't thought of.
Where to Purchase
The MoonWall is available in two different sizes. We have the 9 ft. long one for the main part. It is also available in a short size so you can enclose all three sides if you wanted to.
You can purchase both of these as well as the MoonShade online and it will be shipped directly to your door.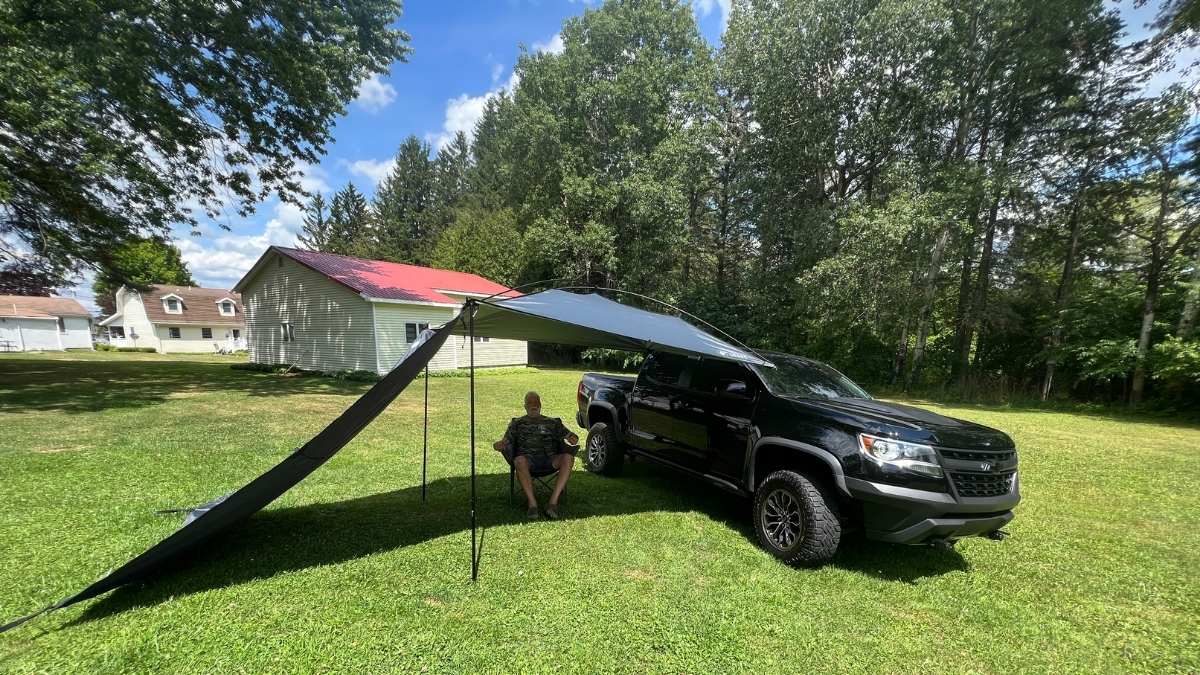 Connect with them on Facebook and Instagram and get your MoonShade today.
Follow us on Pinterest and PIN IT FOR LATER!