LiveTrends plant delivery plants are healthy and full and are the best indoor plants online. Plus you get a choice of pots to match your decor or taste.
I received the products mentioned below in order to facilitate my review. All opinions are my own and may differ from yours.
This post may contain affiliate links. See my disclosure policy for more info.
Plant Delivery Right to Your Door
Mother's Day, Father's Day, birthdays, Christmas, or just because, whatever the occasion, plant delivery of the best indoor plants online, is perfect for everyone.
I wasn't able to visit the store at this time as I was called out of town. Which is the reason I had them delivered.
These are a gift for my son and daughter-in-law's new home.
I'm not gonna lie, I have everything delivered to me, from food to pet supplies, to prescriptions. With the price of gas, who wants to drive anywhere.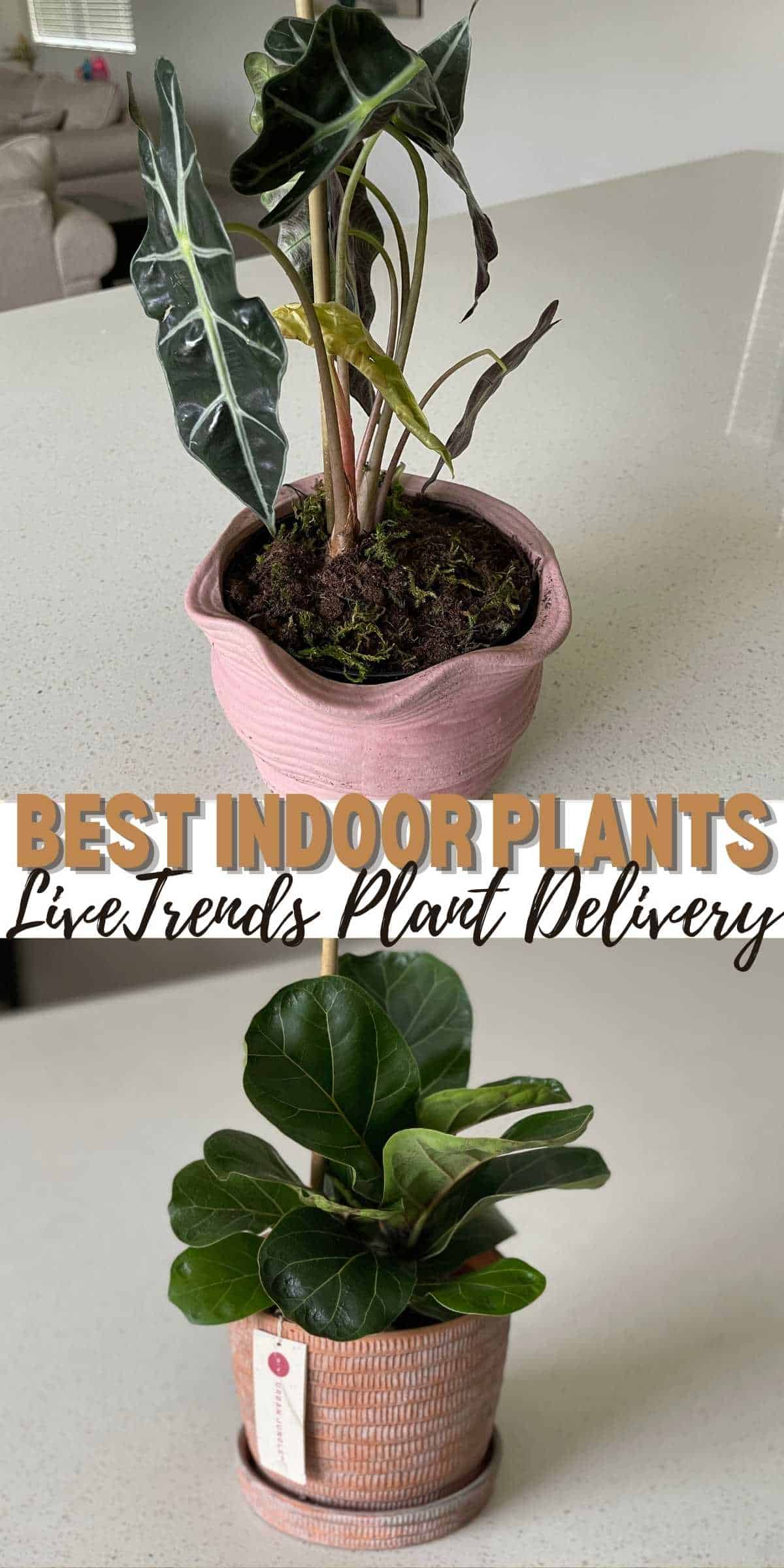 Sure, you might find quite a few different options online for plant delivery. But do you really know what you will be getting?
Luckily, we have a local shop here in Winter Garden, Florida where you can get the best indoor plants online. and it's called LiveTrends. I love to shop locally and support local businesses.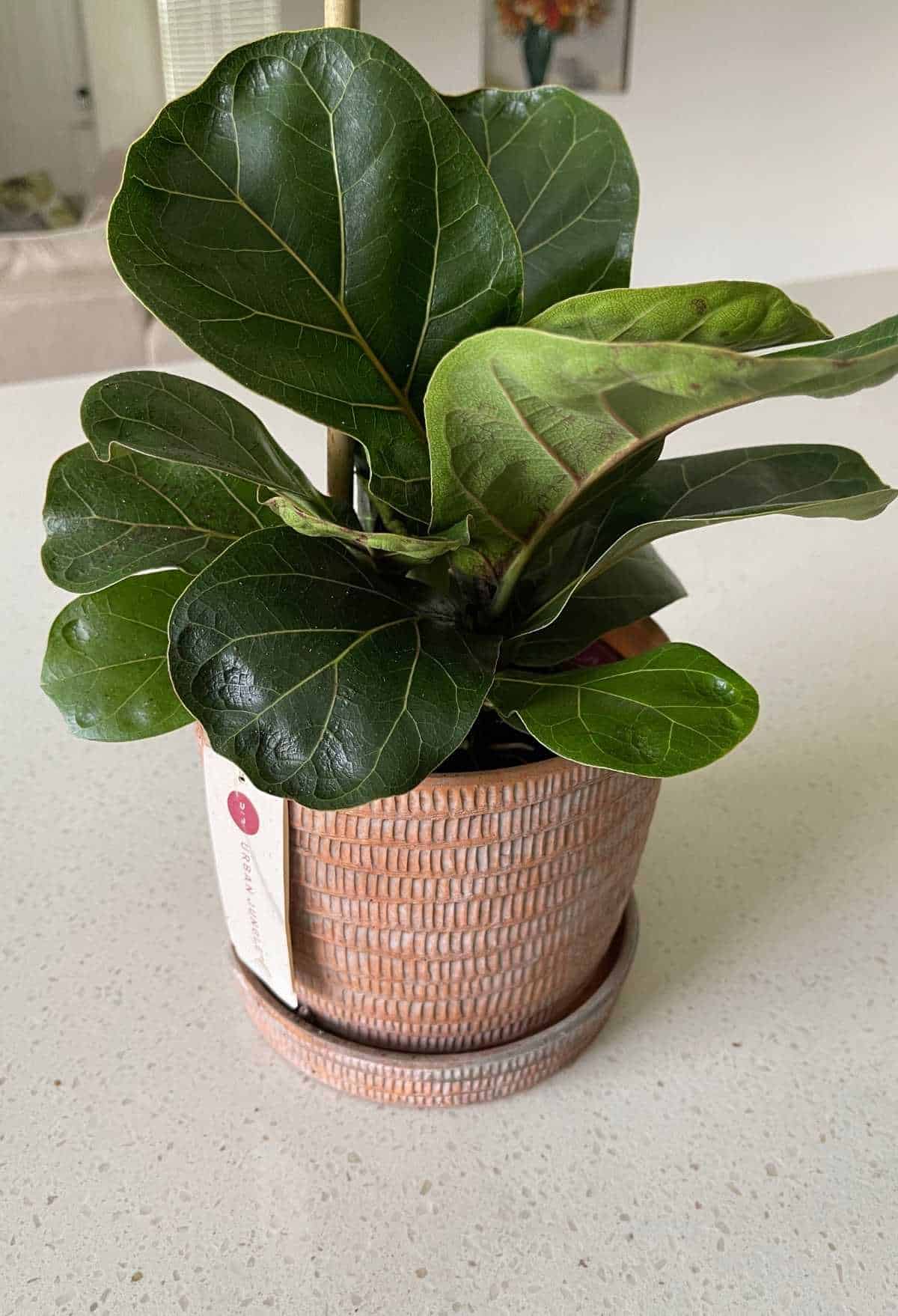 These plants are healthy and full. Plus you get a choice of pots to match your decor or taste.
I received the Ficus Lyrata, also known as the Fiddle-leaf Fig, and the Alocasia Polly, better known as the Elephant Ear.
Fiddle-leaf Fig
Fiddle Leaf Figs are popular houseplants that are from the rainforests of Africa.
Their large, oval-shaped green leaves resemble a fiddle's shape and make them perfect for any indoors!
Fiddle Leaf Figs are not the fastest-growing plants in your house and are not the easiest to take care of, but they can grow to be an impressive tree after about four years and can grow 6-10 ft. tall.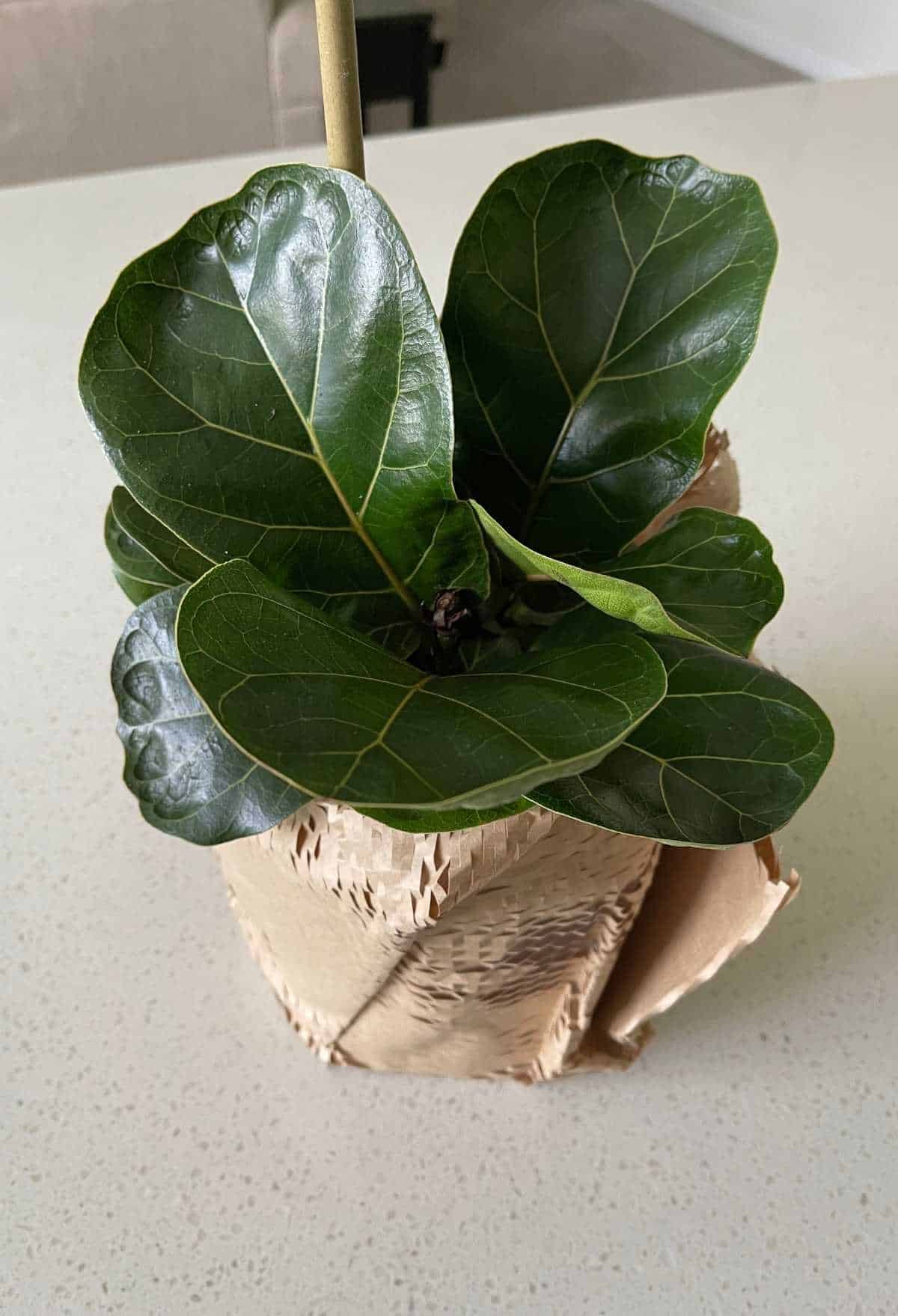 The plant delivery arrives in large boxes to keep the plants safe while being transported.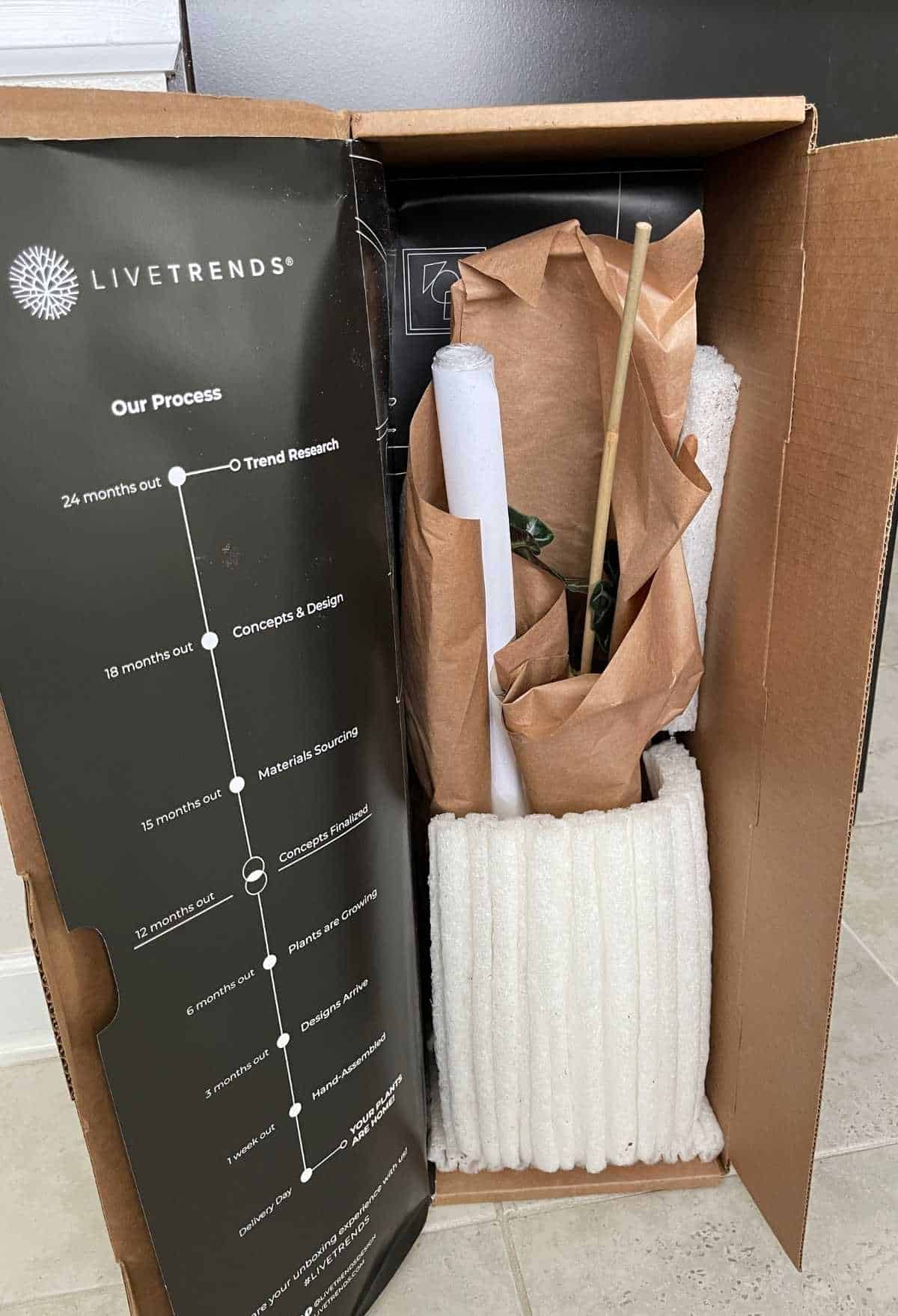 Our Fiddle-leaf Fig was in the Terrace pottery that features a spiraling series of etchings reminiscent of old-world pottery.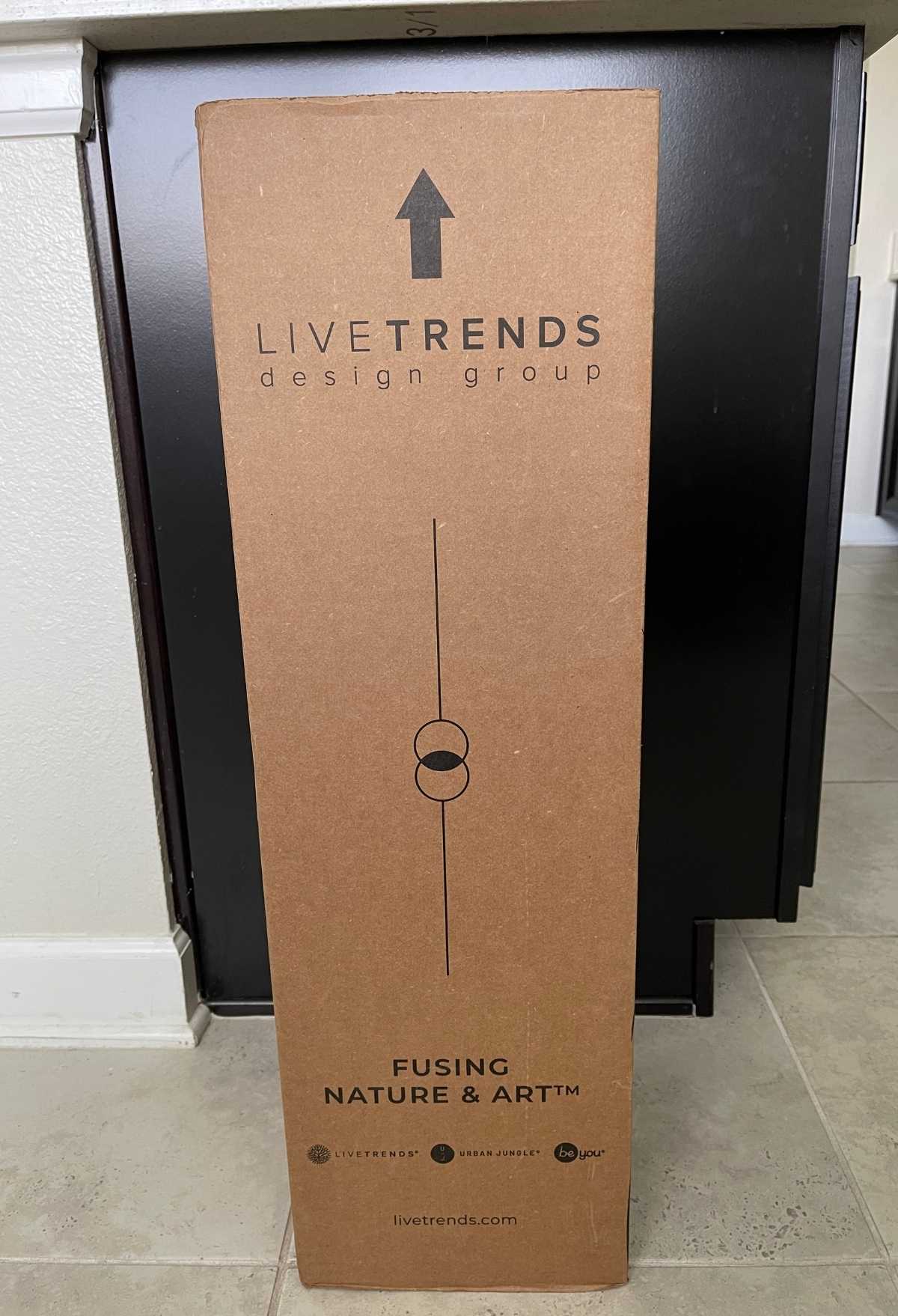 How to Care for the Ficus Lyrata
You should provide plenty of bright sunlight to keep this plant thriving while also rotating it occasionally so the leaves do not fall off.
The fiddle-leaf fig plant needs to be watered similarly to a succulent. The top 2 inches of the soil need to dry before being watered.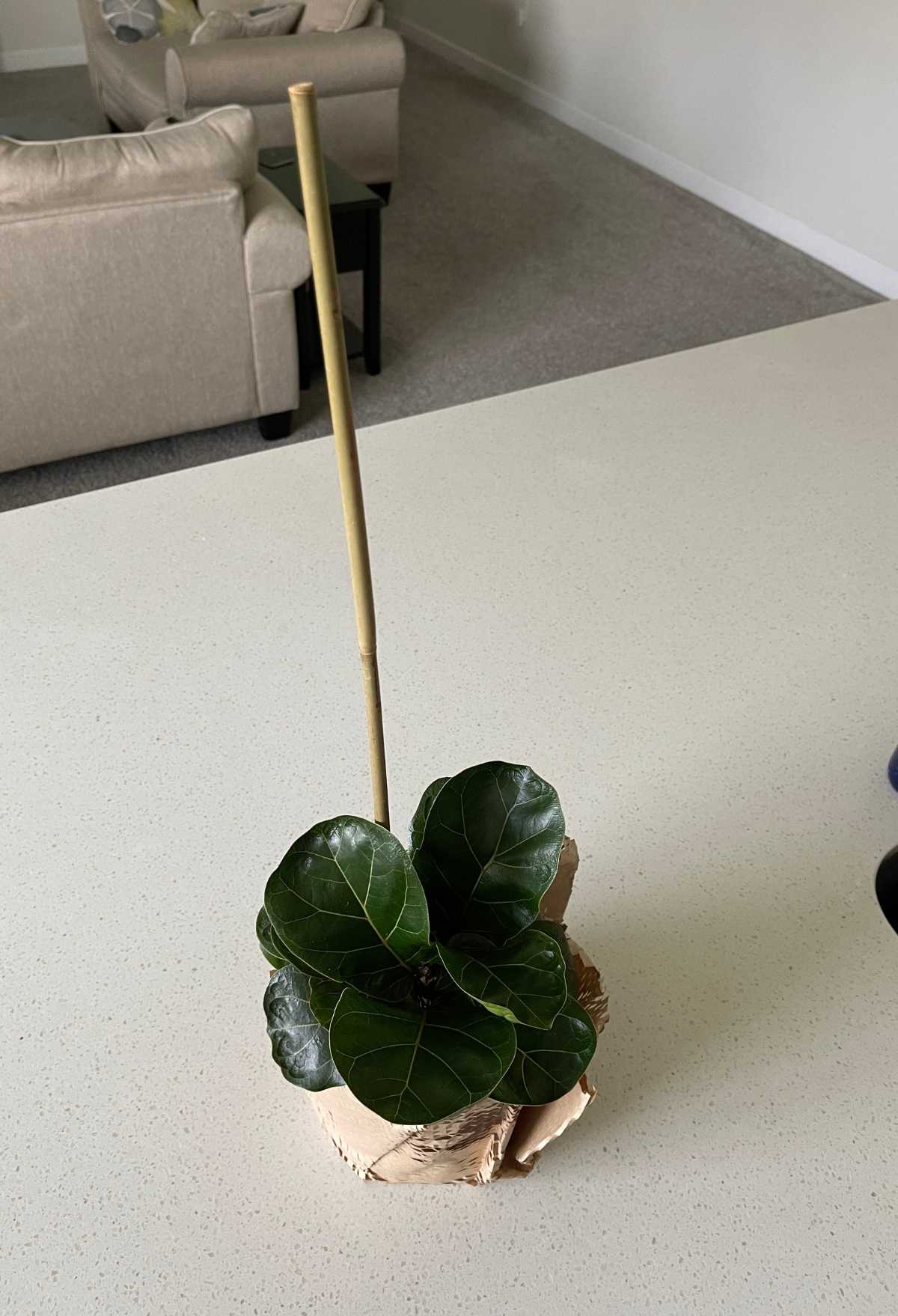 For best results, you can also mist the leaves if there is little humidity. If the fiddle-leaf fig gets too much water, then you can end up with the leaves falling off and root rot.
This plant is better for those that have experience with plants like my daughter-in-law because after all, I did kill an air plant. 🙁
Plant Delivery of the Elephant Ear or African Shield
The Elephant Ear is a moderate care plant which is perfect for me even though that is also a gift for my daughter in laws new home.
It's called an Elephant Ear because of the shape of the leaves. The color of the deep green and silver veins with waxy leaves in the shape of an arrowhead protruding from long single stems.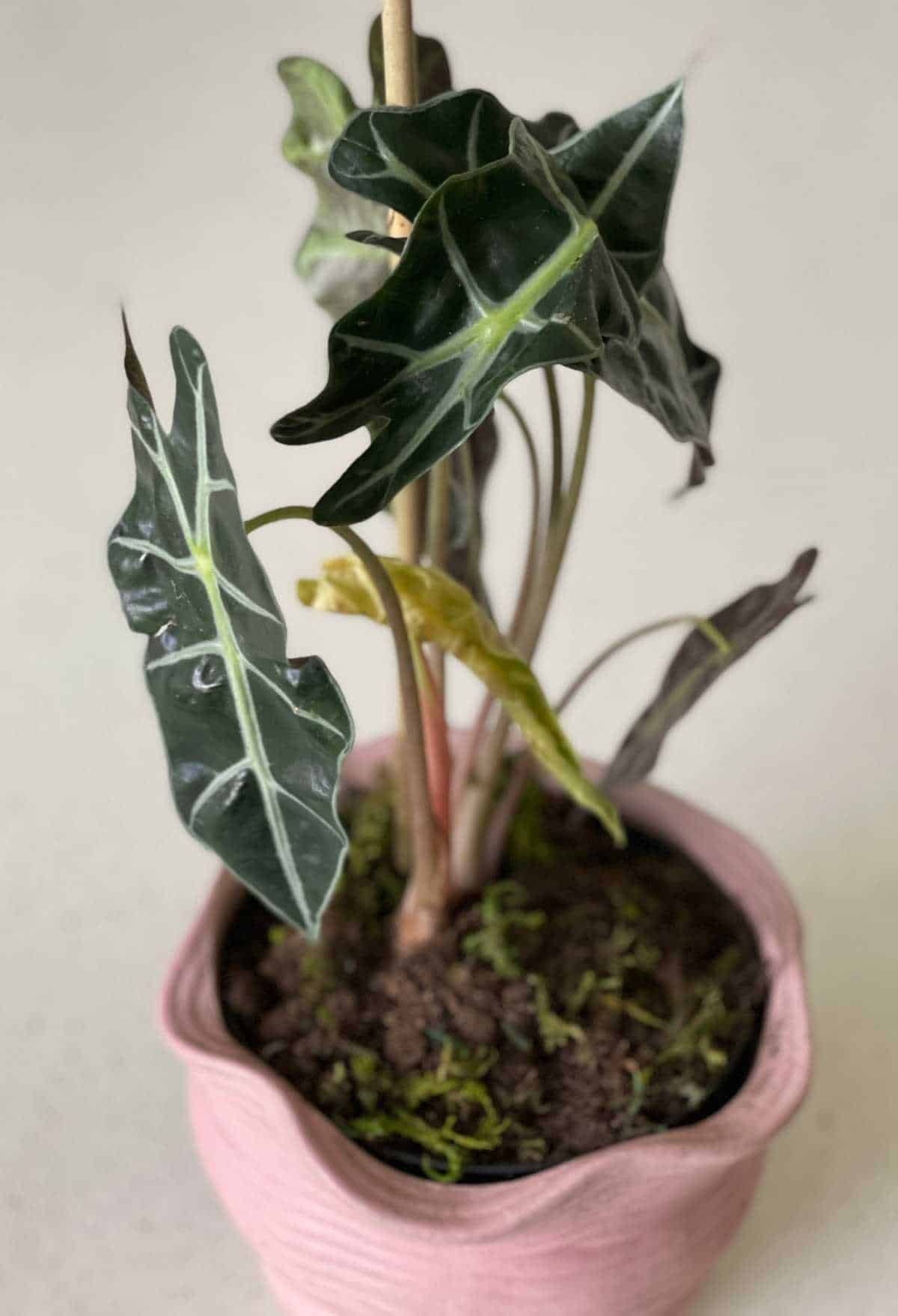 With regular watering, the soil should be kept moist. They require bright, indirect light or can also grow in partial shade.
Humid areas such as kitchens and bathrooms are perfect for the Elephant Ear plants and they can grow from 1-2 ft. tall.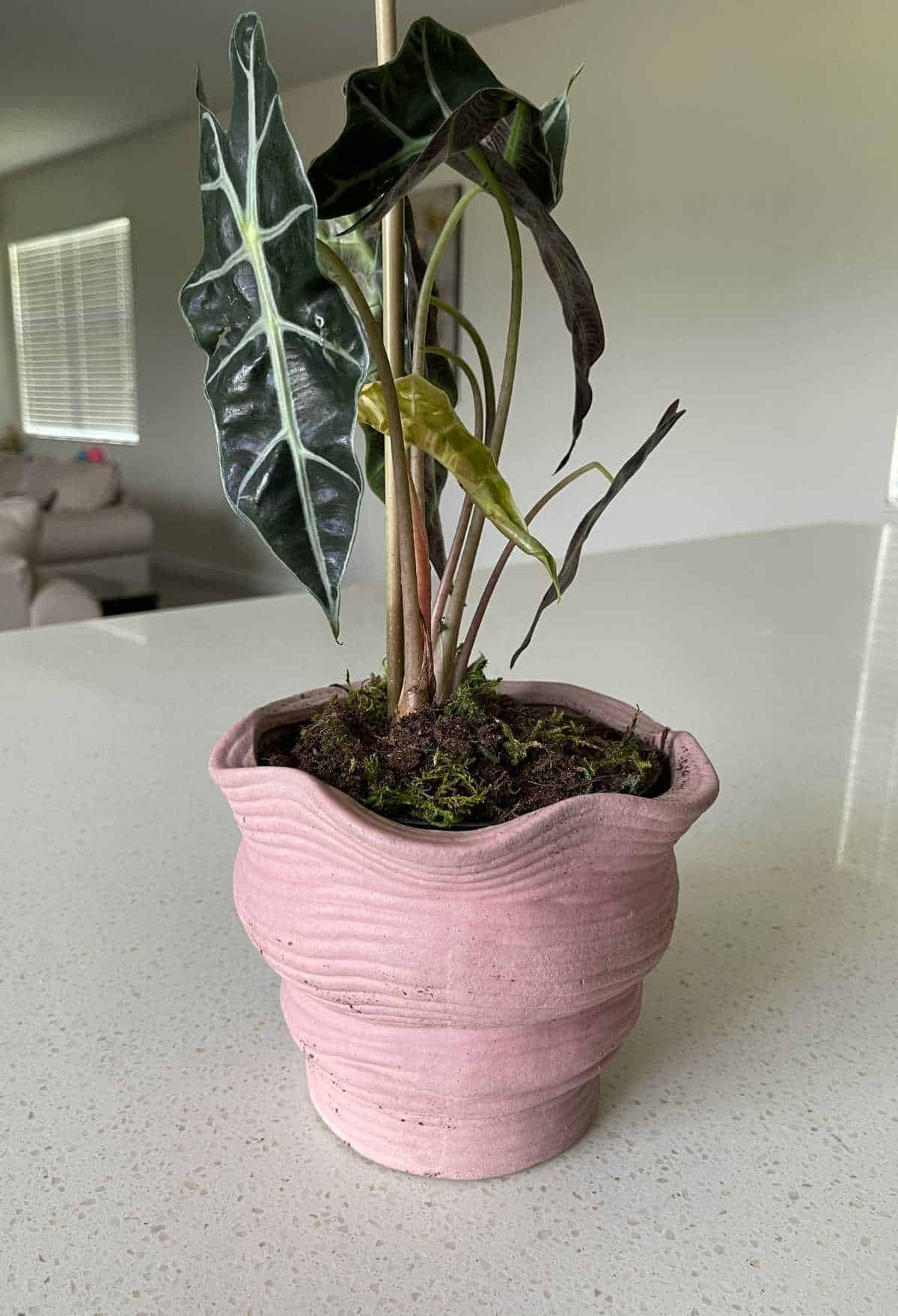 Our plant arrived in a beautiful pink ceramic pot but you can choose from several different pots.
LiveTrends Plant Delivery
LiveTrends Boutique is located at 279 Tremaine St, Winter Garden FL 34787.
However, if you aren't in the area to check out their brick and mortar store, they are available for purchase online or at over 16,000 retailers across the country.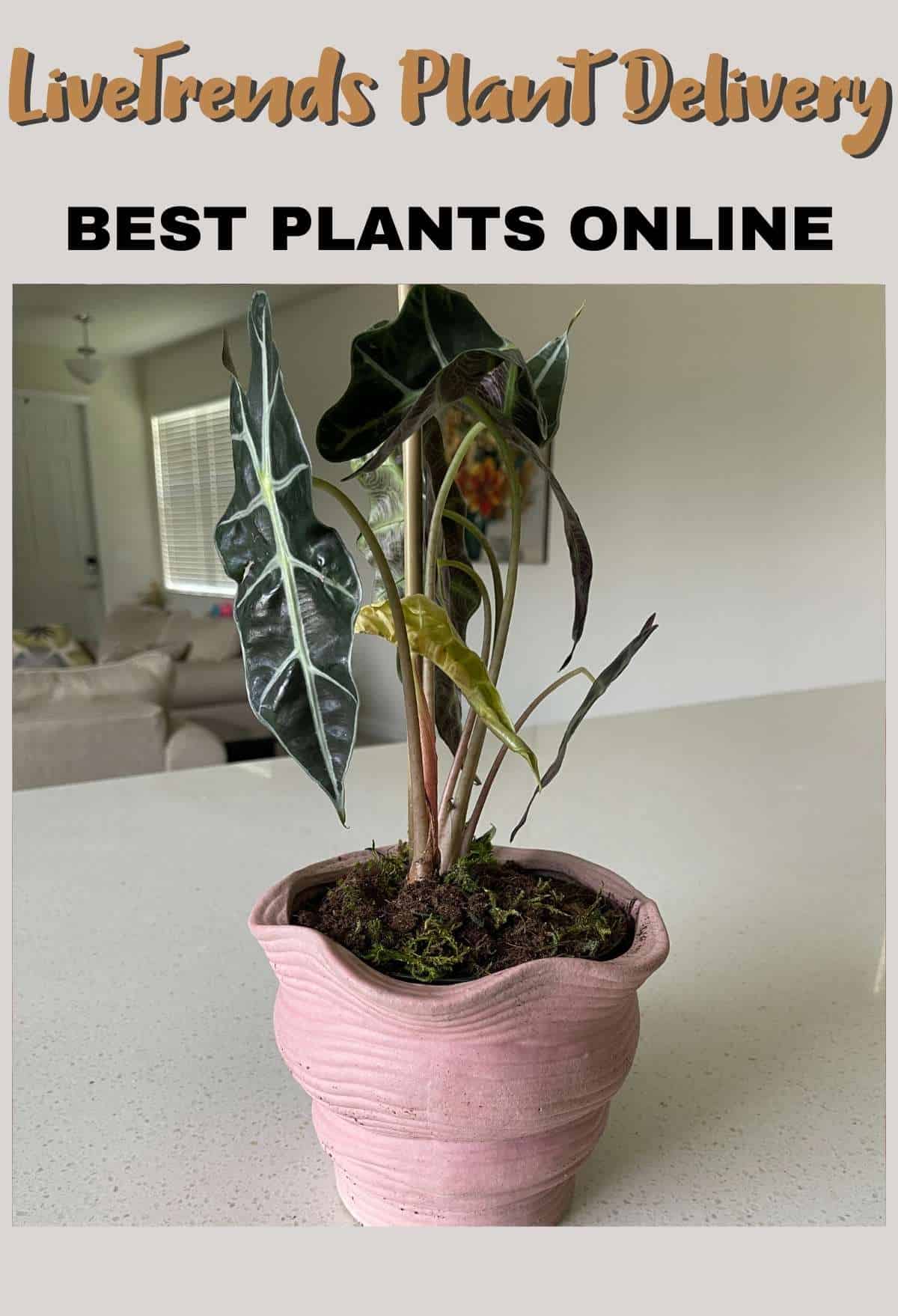 Walmart, Target, Wegmans, and Whole Foods are just a few locations you will find these and more at.
You can see the step-by-step plant process that is done by Urban Jungle on the inside of the box.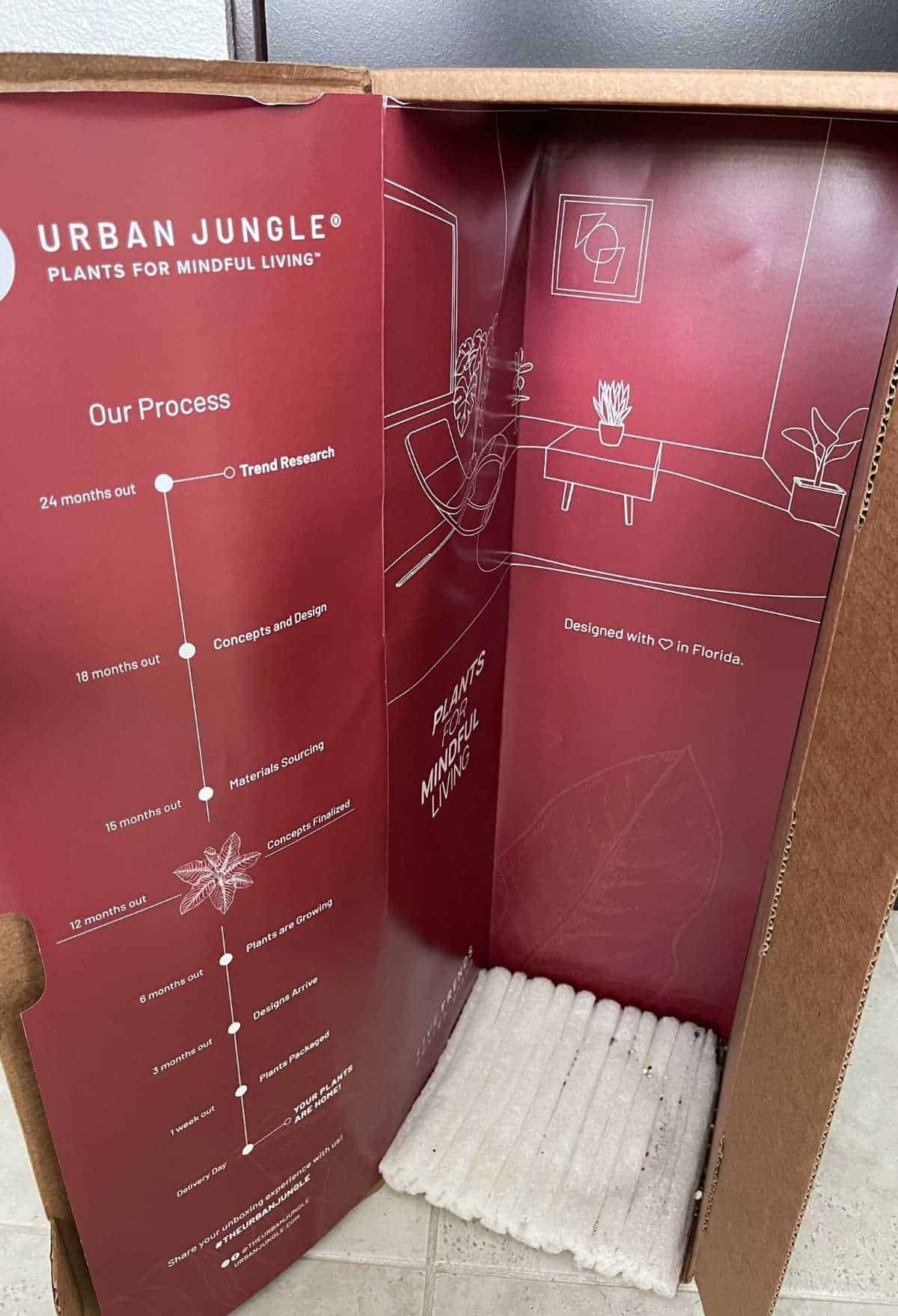 Connect with LiveTrends on Facebook, Twitter, Pinterest, and Instagram.
Be sure to pin it for later and follow us on Pinterest.