The Cauldryn Battery Heated Mug can heat up soup, coffee, or tea without being plugged in. But can also be plugged in to an outlet to work and can be controlled by an app.
I received the Cauldryn Battery Operated Mug in order to facilitate my review. All opinions are my own and may differ from yours.
Cauldryn Battery Heated Mug Keeps Your Beverage at Temp All Day
One of things I need is coffee on a daily basis. When we are traveling we do a lot of boondocking (camping without power, sewer, or water). Thankfully, the Cauldryn Battery Operated Mug can heat up my coffee, soup, tea or whatever beverage I want heated up.
Some vehicles have a plug where you can plug in the cord but if you don't the battery base can keep your beverage warm for up to 10 hours. There is also an optional DC plug you can purchase.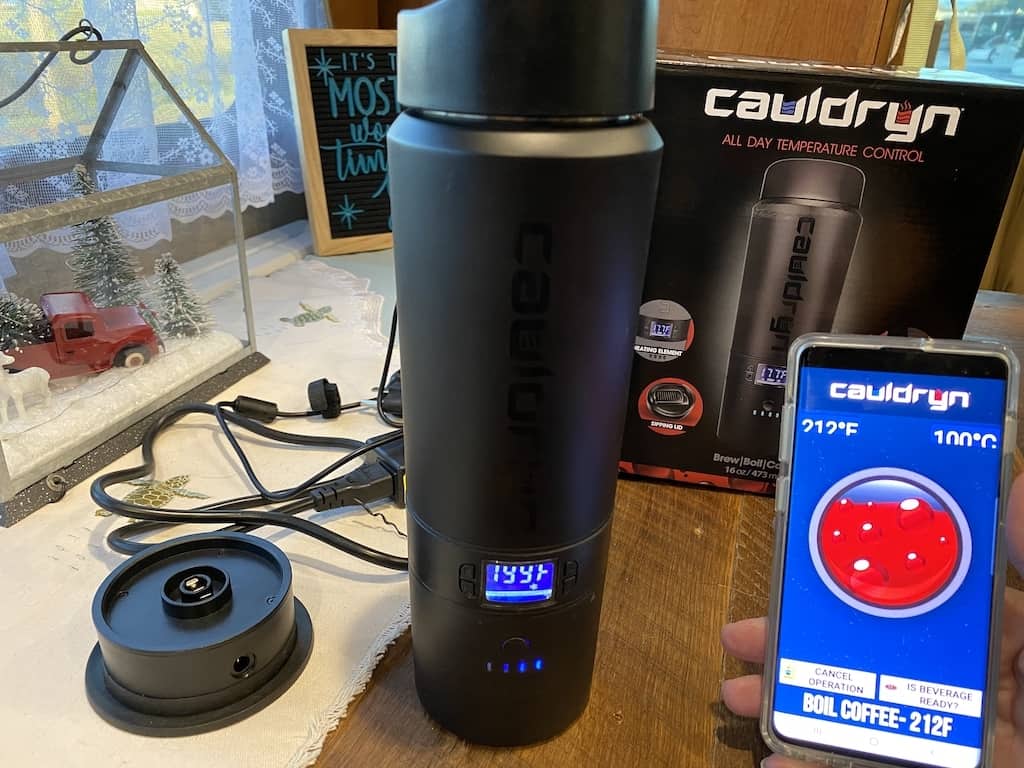 The battery operated mug is also great if you are at work and there is no microwave available. You can stay right at your desk and boil your soup.
How It Works
Whether you use the plug in base or battery operated base, your beverage will stay at the temperature you choose all day. Other thermoses keep beverages too hot to drink, the Cauldryn Battery Heated Mug like no other. You set and forget with the IOS or Android app.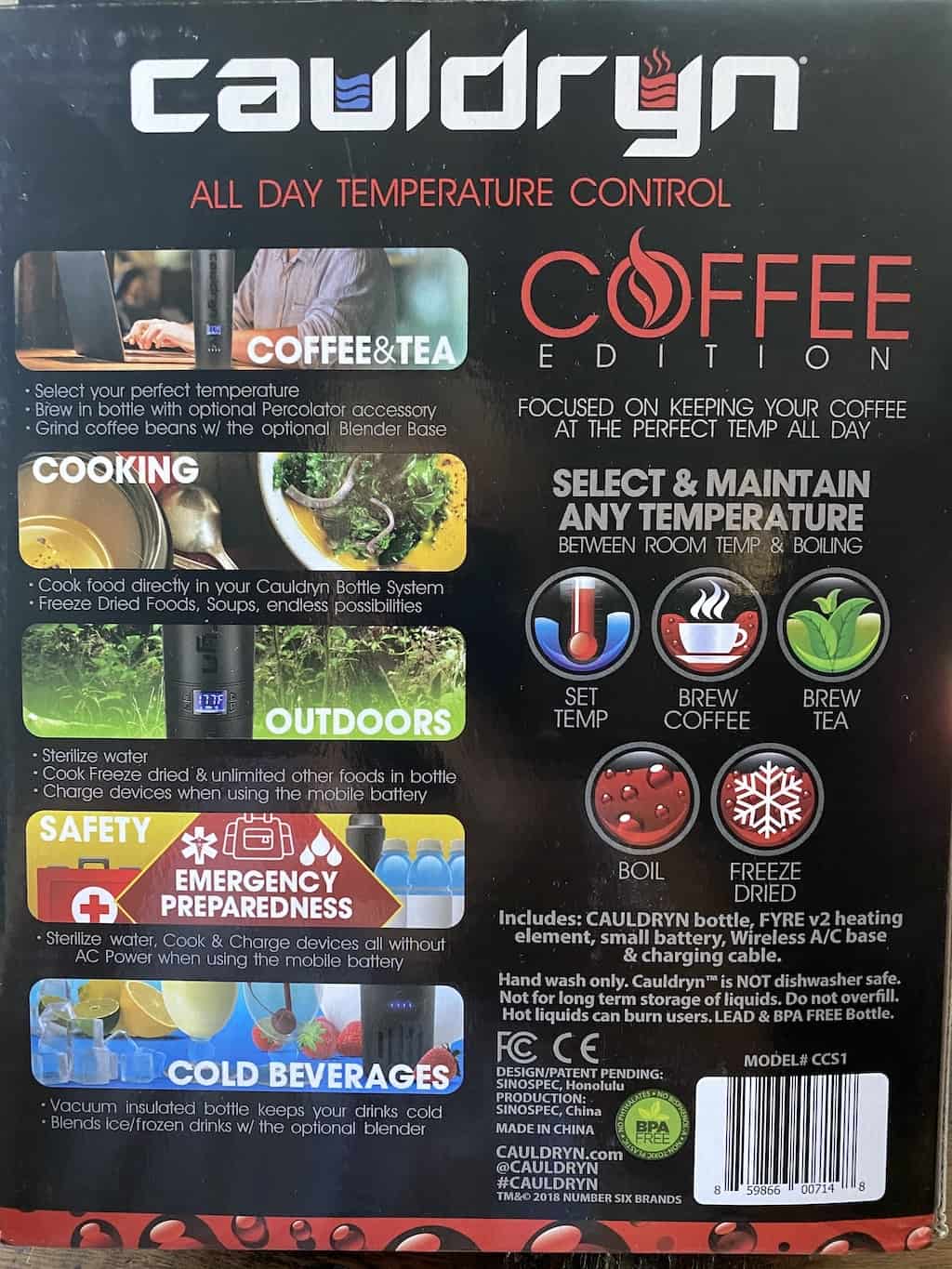 Optional Accessories
As mentioned above, the DC plug for the vehicle is an option. But did you know that you can also make smoothies and chop ice with the optional blender attachment? How awesome is that! Also, there is a percolator attachment that allows you to brew coffee with coffee grounds or make tea with tea leaves.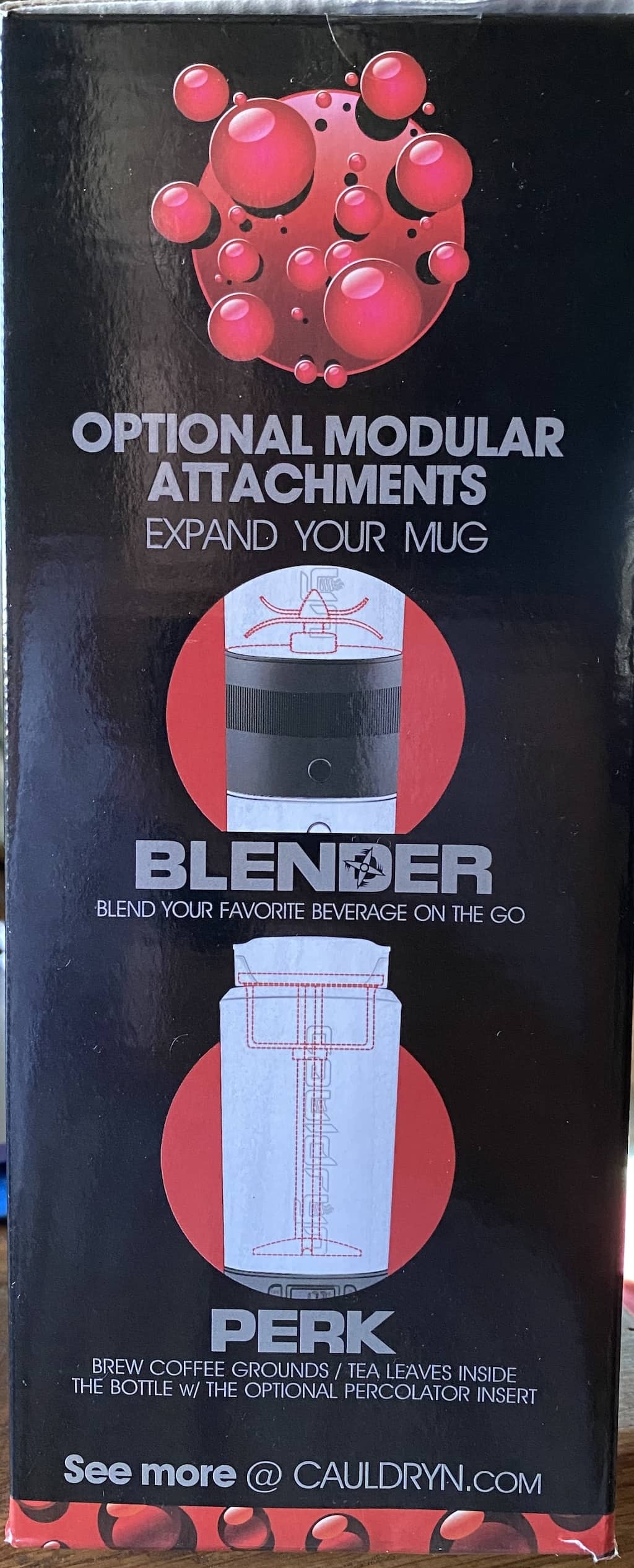 My Thoughts on the Cauldryn Battery Heated Mug
To me, this is one of the best inventions in my opinion. Sure, I could start up my generator while boondocking to make coffee. But why would I want to waste the gas for just one thing when the Cauldryn Battery Heated Mug is so much easier and makes more sense.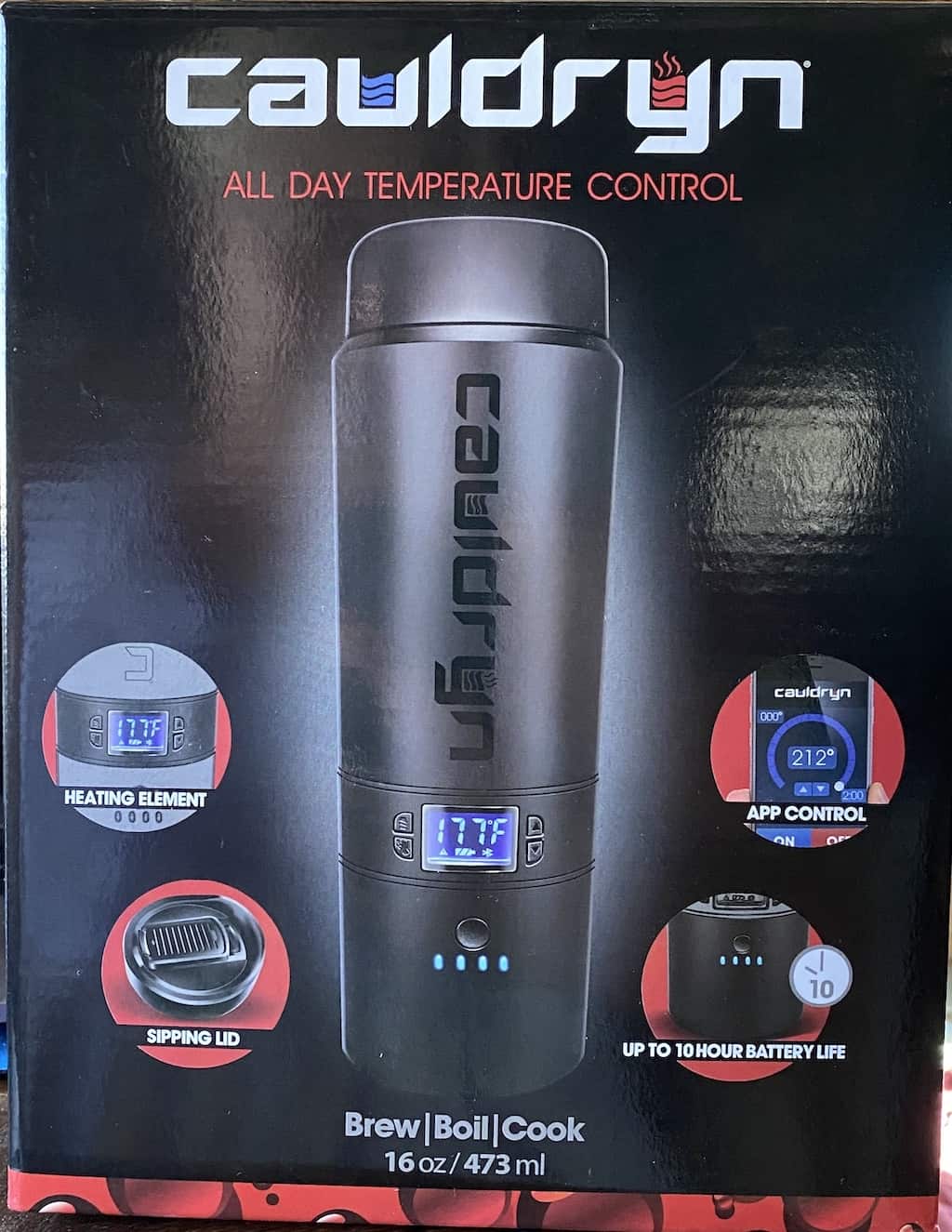 Put one under the tree for your favorite person(s) this year. Get yours today at Cauldryn.com.