Who has a large appetite? The hungry dinosaur in Dino Crunch Game that's who. Can you get the egg before the T-Rex lets out a roar? You don't want to be the one to crunch his appetite!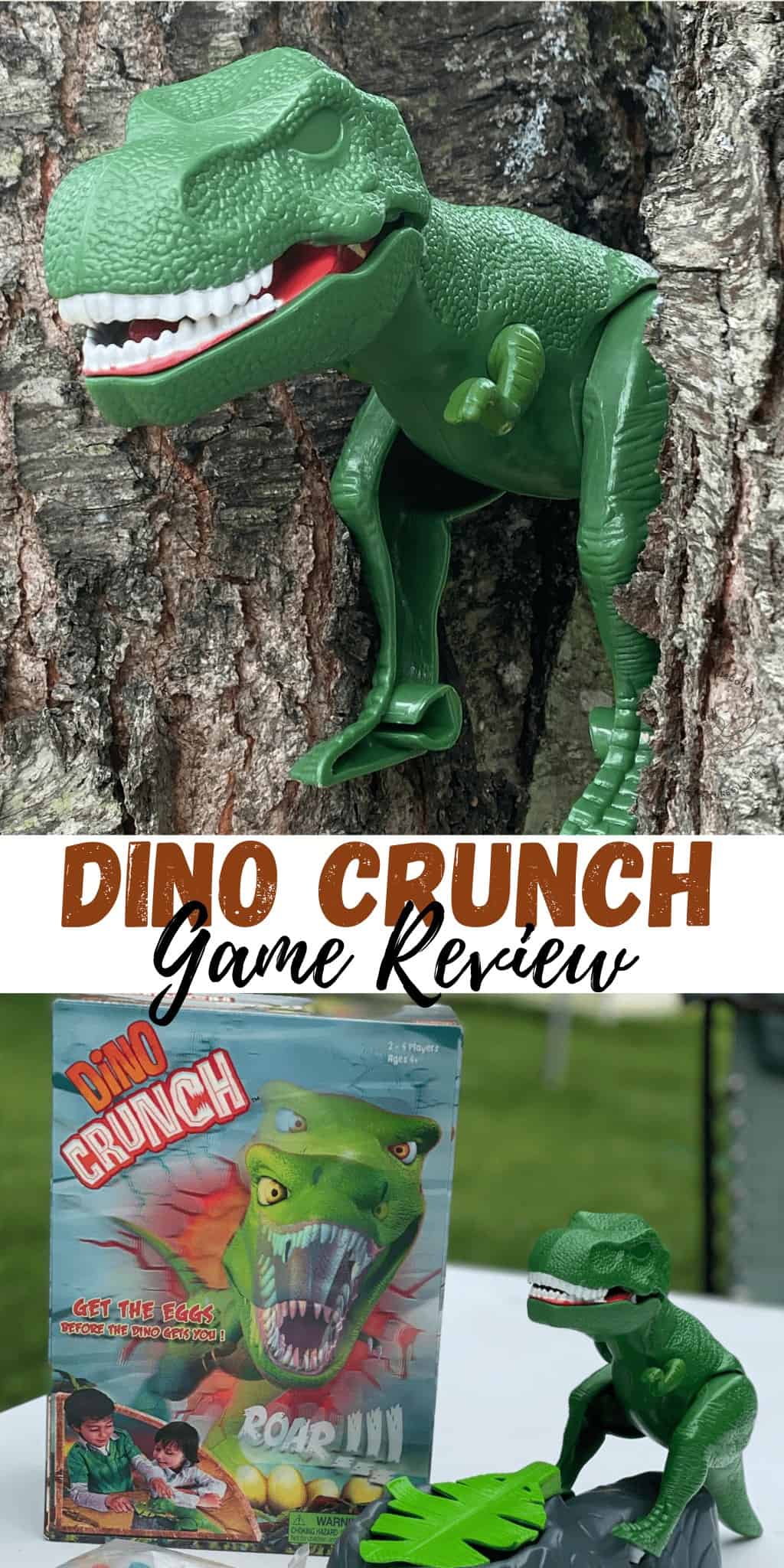 I received the Dino Crunch Game in order to facilitate my review. All opinions are my own and may differ from yours. This post may contain affiliate links. See my disclosure policy for more info.
Goliath Dino Crunch Game
Let's face it, this year has been different in every which way possible. I have never played so many games in my life. But I have to say that I've been enjoying every minute of it and look forward to trying many new games in the coming months.
Dino Crunch game from Goliath Games is a fun game that helps develop hand-eye coordination and fine motor skills and surprise attack delights children every time! This is definitely one game that should be on your holiday gift list this year. I love the hologram on the box.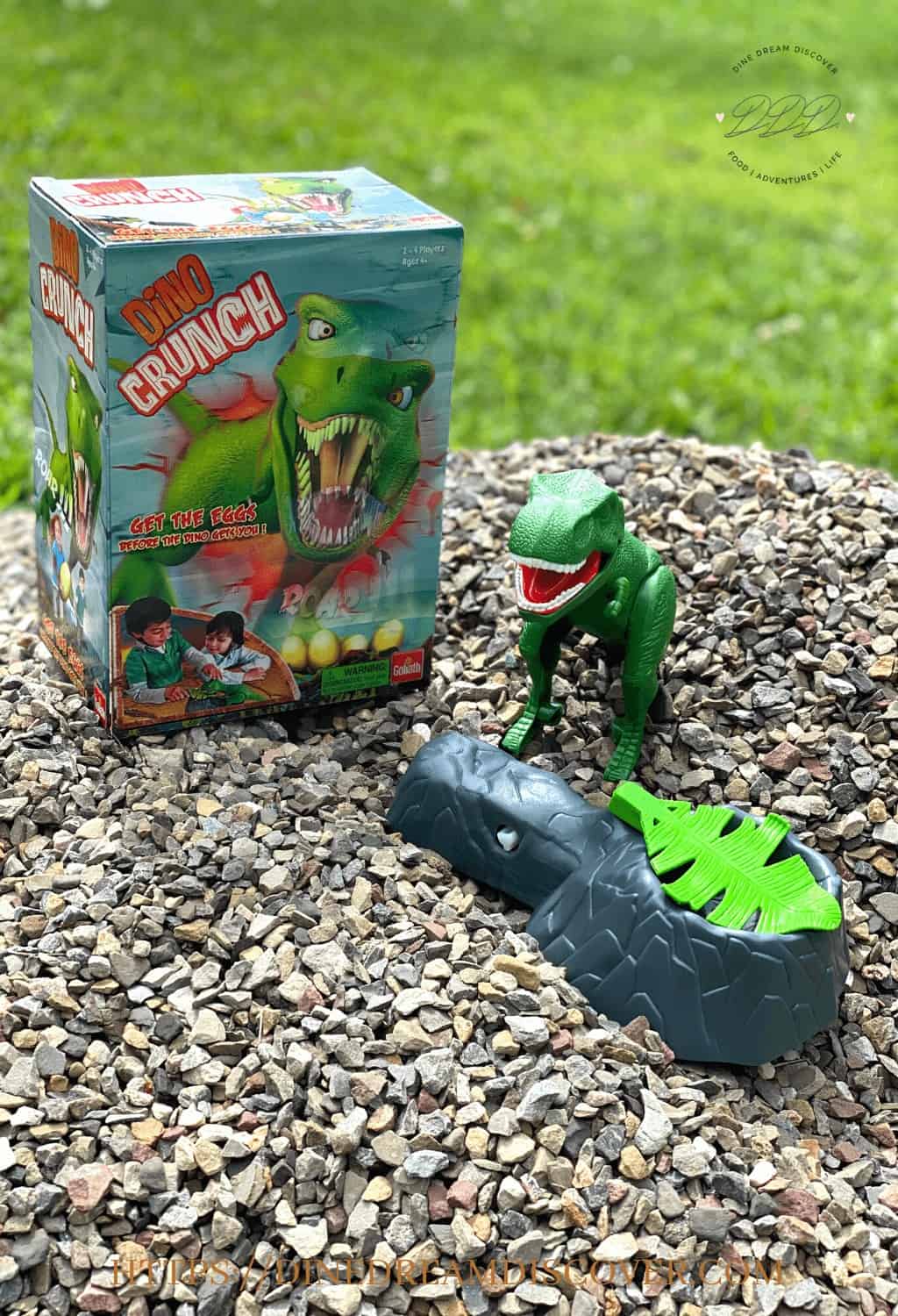 How much scary fun can you handle? I of course was the one to end up getting attacked the most.
Setting up the Game
With the easy setup, you just place the Dino on the Dino nest by attaching his feet. Place the eggs under the leaf and push the dino back and lock him into place.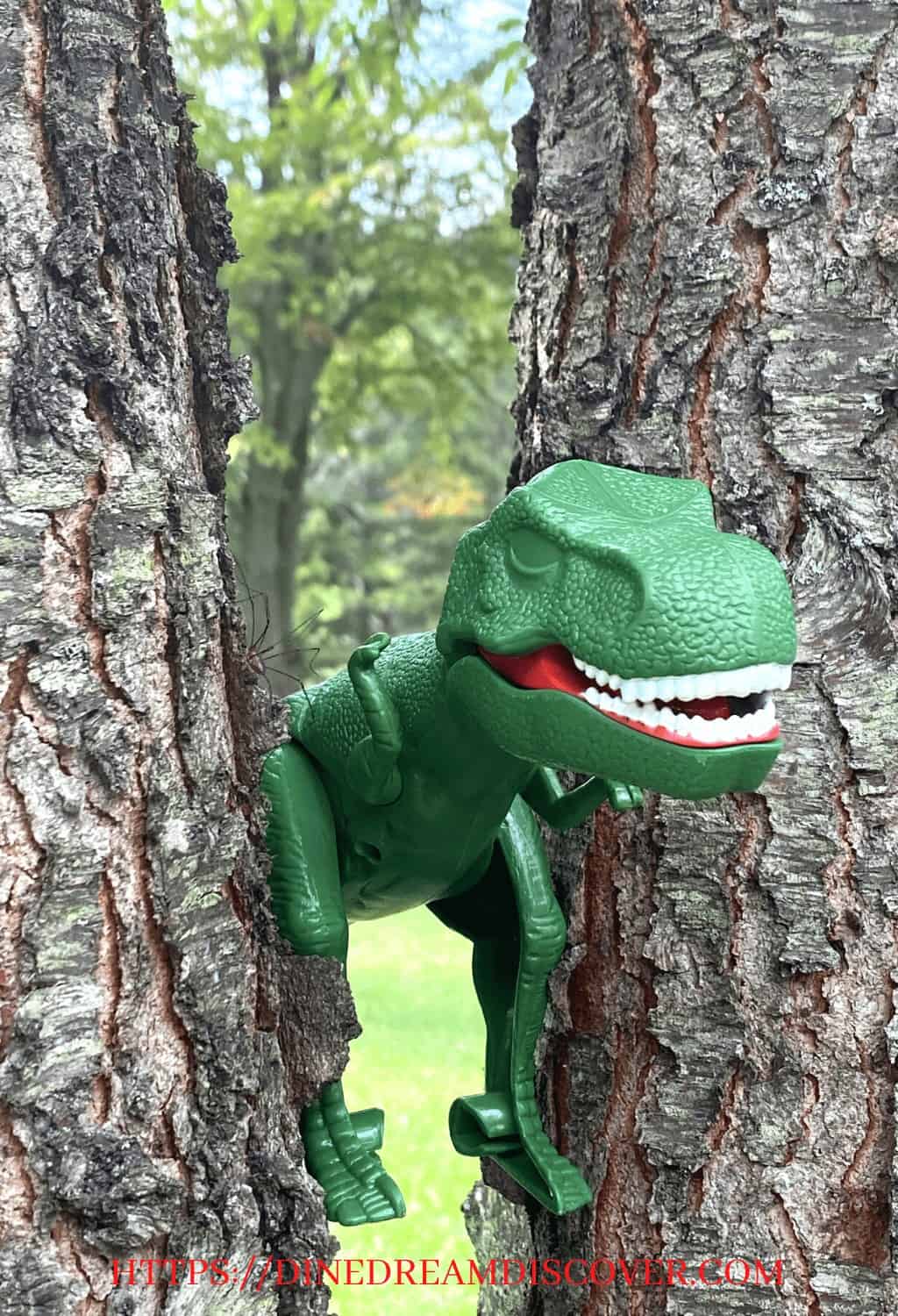 It requires 2 AA batteries which are not included. Turn it on and reach in for the eggs if you dare. Where did the eggs come from? He stole them from another dinosaur.
How to Play Dino Crunch Game
Roll the die to choose which stolen egg to rescue. Carefully reach in and take out the egg in the color of the die, but watch out - you never know when this T-Rex will roar and leap out at you for a mighty CRUNCH!
Lift the leaf and grab the colored egg with the tweezers. If you get attacked then you are out of the game. If not, then you get to keep the egg and it's the player to your left turn.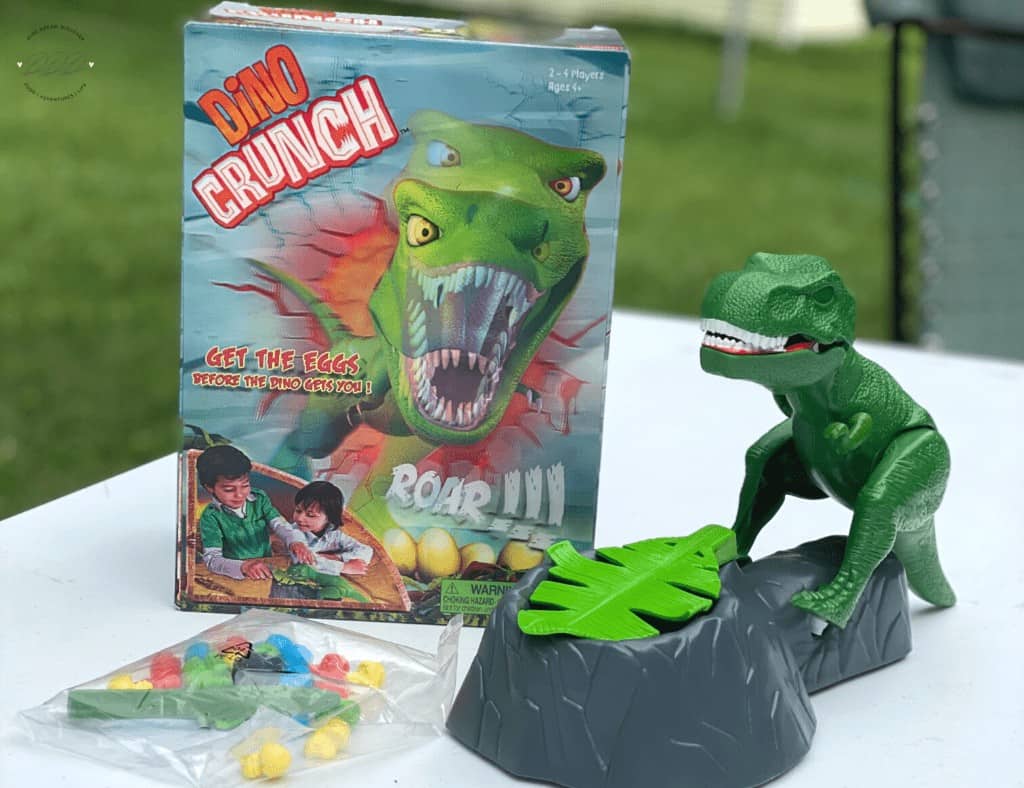 The last player in the game wins! Get all the eggs before the Dino gets you. There is an alternate way to play where the one with the most eggs at the end of the games wins.
Where to Buy
Dino Crunch is available at Target and Amazon
. It's made for 2-4 players, ages 4 and up. Connect with Goliath Games on Facebook, Twitter, Instagram and YouTube.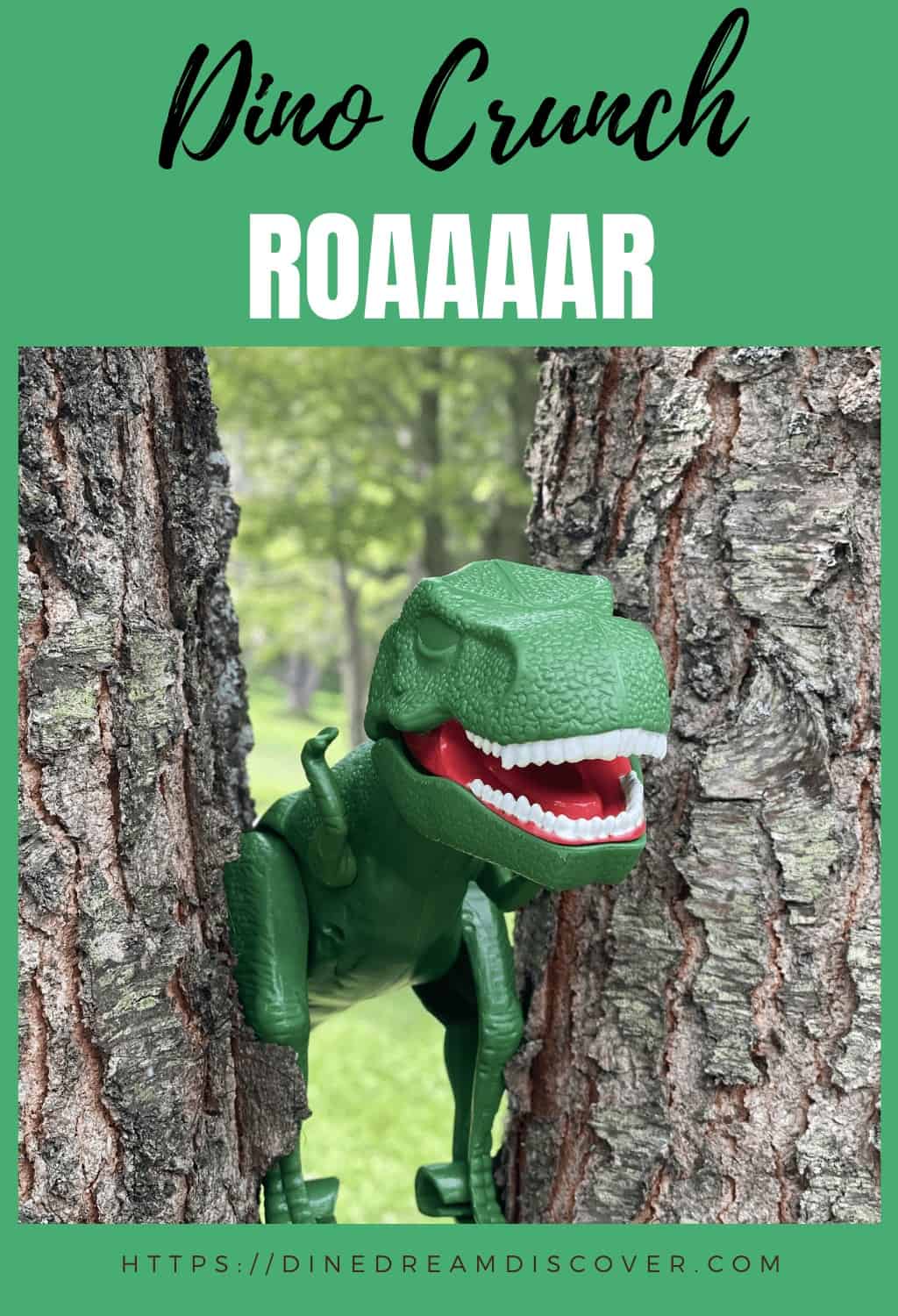 Follow us on Pinterest and PIN IT FOR LATER!