Accell Power came out with a Fast Wireless Charger where you can charge three things once, iPhone or Android, Apple Watch and Airpods.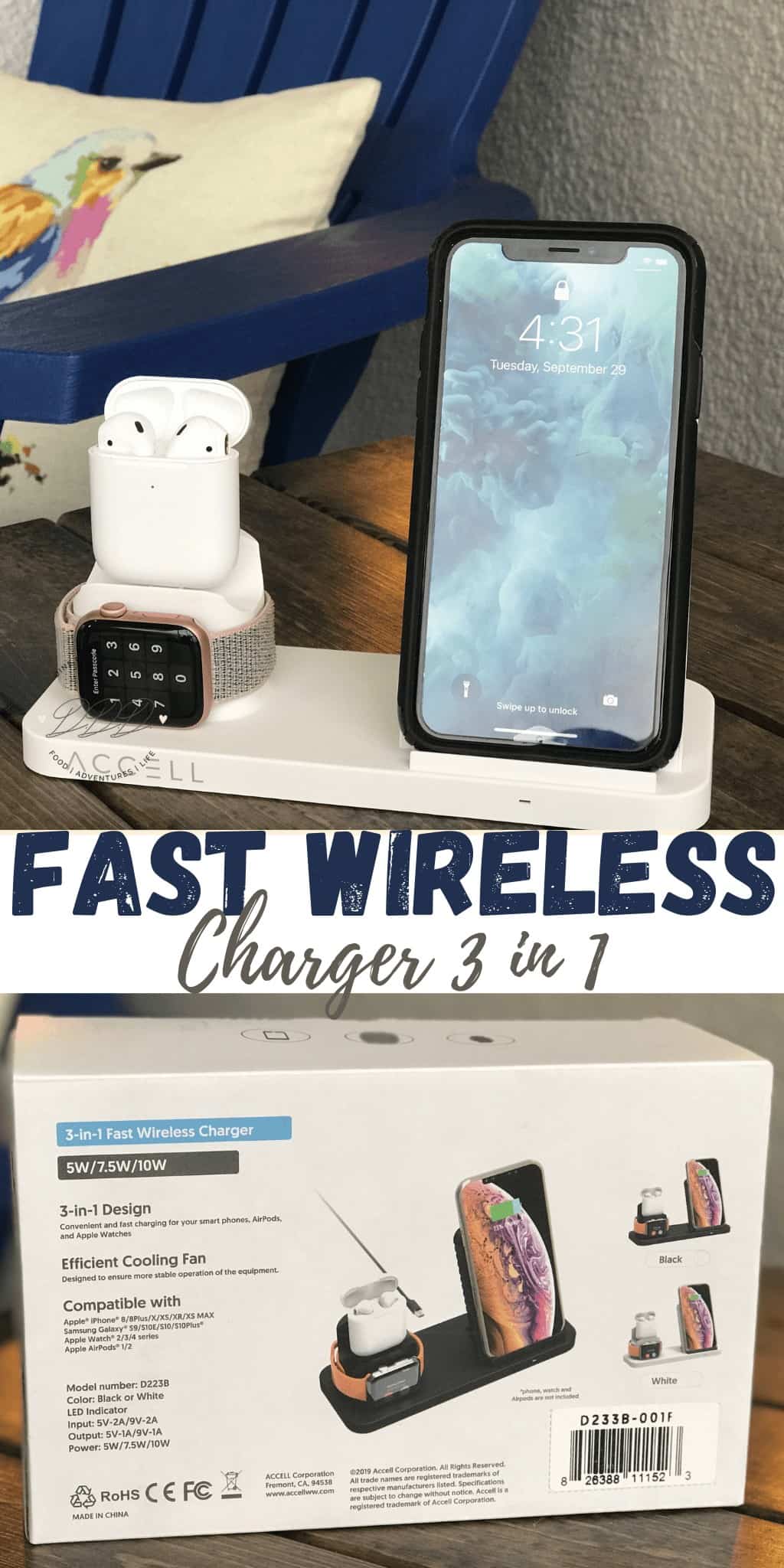 I received the products mentioned below in order to facilitate my review. All opinions are my own and may differ from yours. This post may contain affiliate links. See my disclosure policy for more info.
Fast Wireless Charger - Power Up Tech All at Once
Joining our Holiday Gift Guide is Accell Products 3 in 1 Fast Wireless Charger. With the new phones coming out this week, and the new Apple watch 2 weeks ago, this is the perfect gift to put under the tree for everyone on your holiday list.
What I hate the most is not having enough one spot to charge all my tech products. I have the iPhone in the kitchen, the watch in the bedroom and the Airpods are usually wherever there is an empty spot.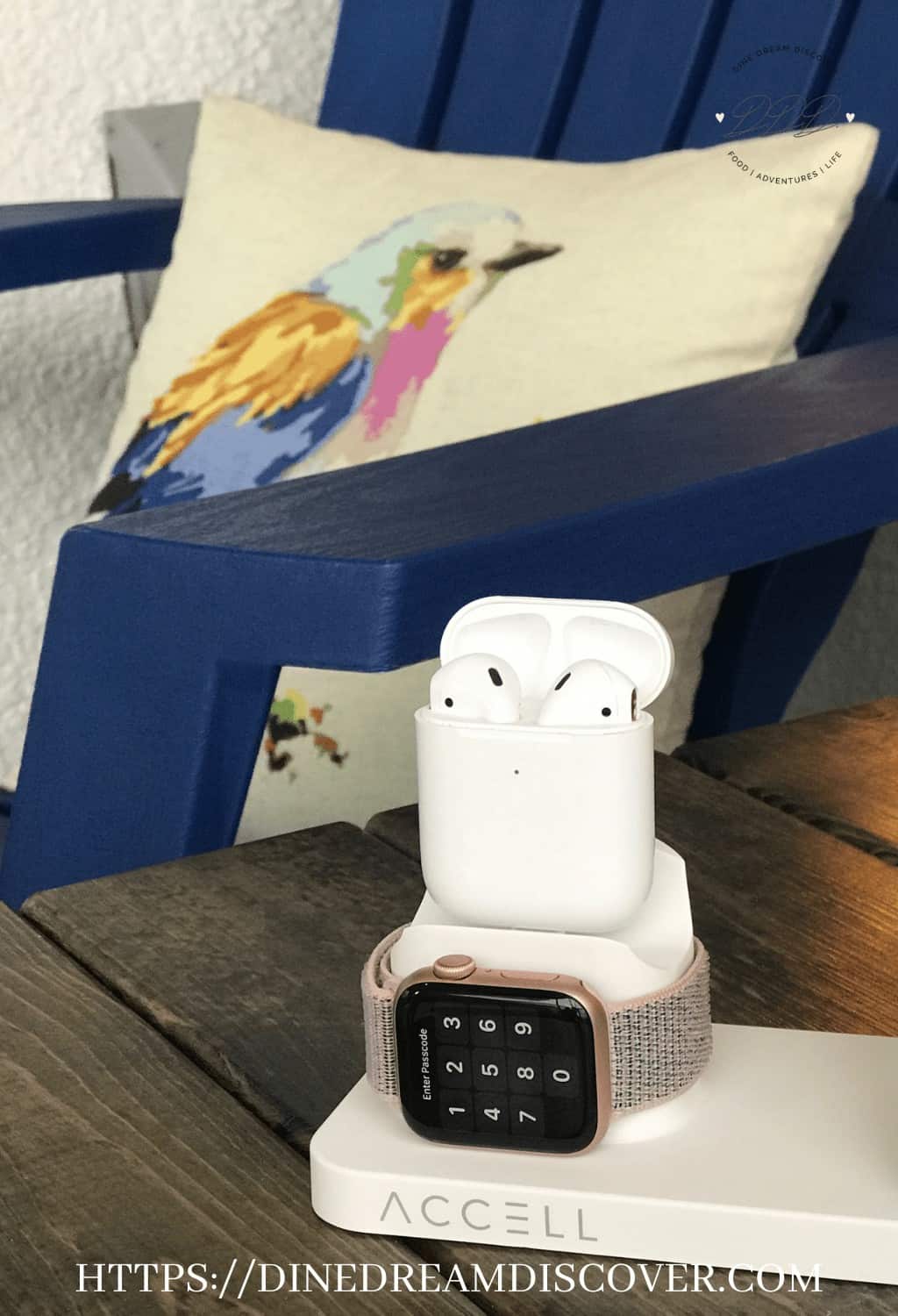 Luckily, Accell Power came out with a Fast Wireless Charger where you can charge all three things in one spot. Thank you! I can place it on my nightstand and have them right at my fingertips...together.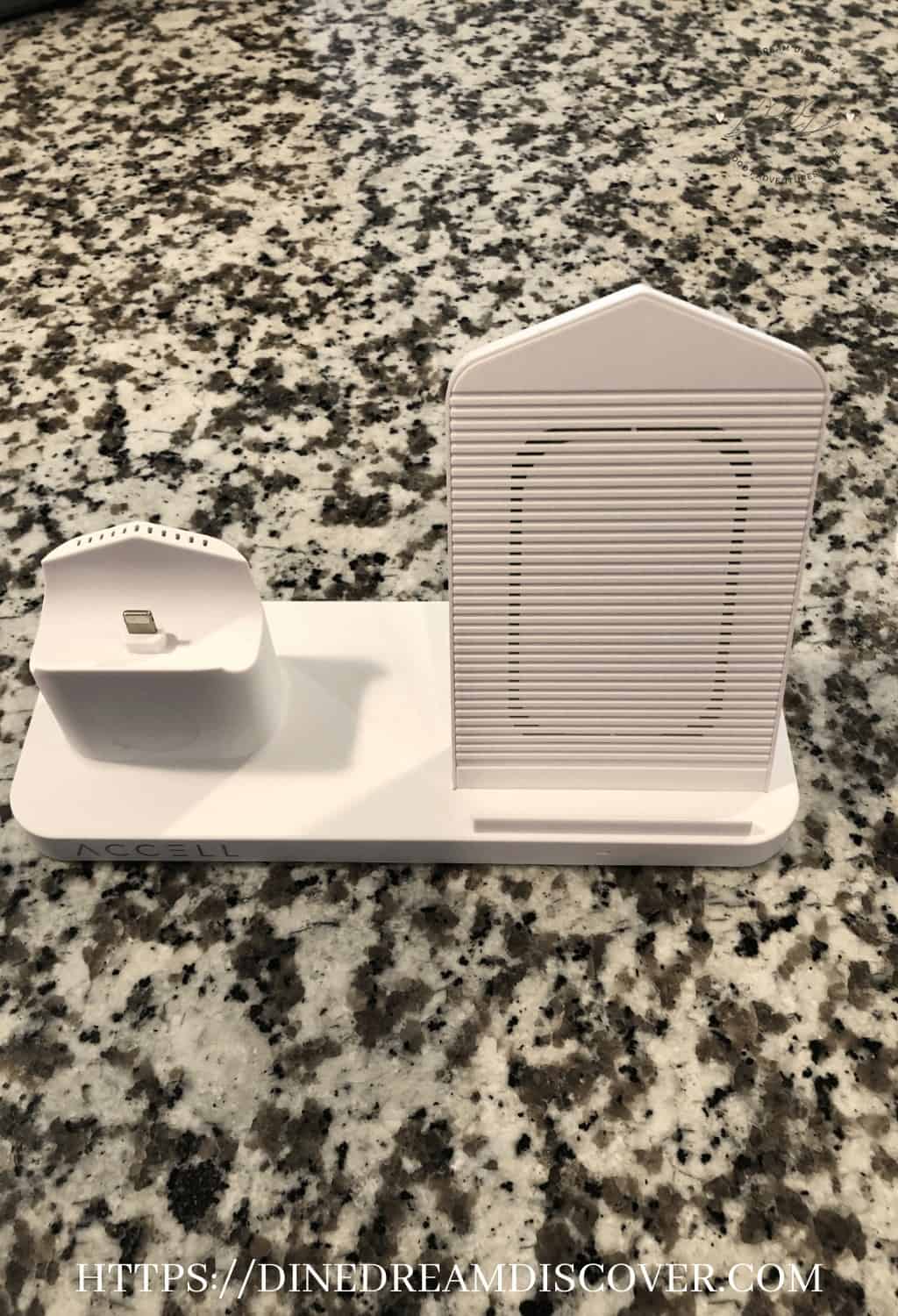 About the Accell Power Charger
A fast wireless charger is what you want. Sure there are wireless chargers out there that will charge your phone. But will they charge it just as fast? Can you charge your watch and Airpods too? Hmmm, I don't think so!
The Accell Power charger comes in white or black and your phone can charge vertically or horizontally. So you're still able to look at it and do work if need be.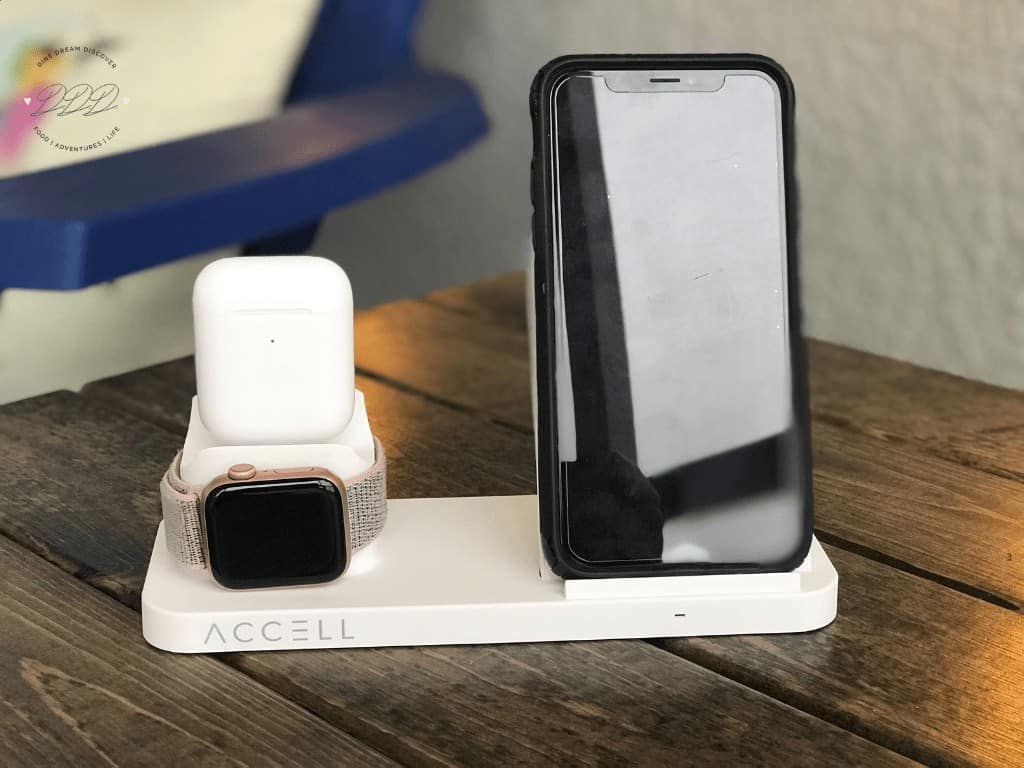 What I also like about it is that it can also charge my Samsung Galaxy S10. One plug charging three items is my kind of gift. It will fit in most locations because it has a slim style.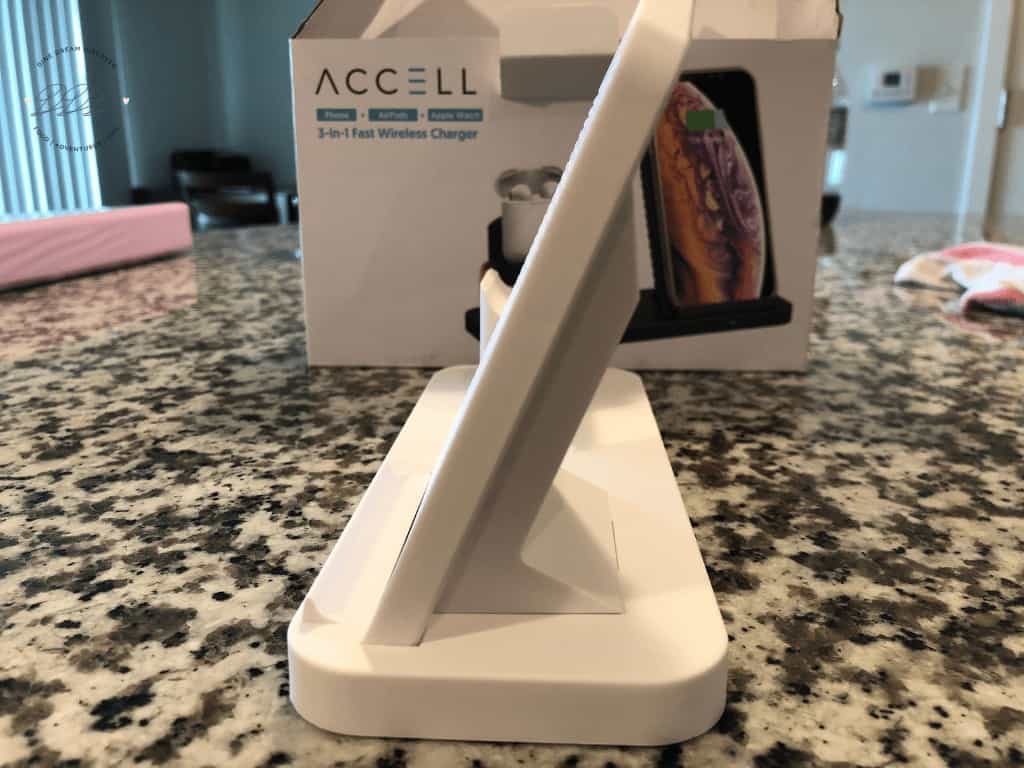 It also has a built in cooling fan to prevent your battery from overheating while charging.
My Thoughts on the 3 in 1 Fast Wireless Charger
Considering I only got to try it out for a short period of time, I love it. As soon as I took my iPhone, Airpods and Watch off the charger, it was gone! My son confiscated it for his room and I never saw it again.
So my advice to you is if you buy one for any member of your family, you better buy for EVERY member of your family. They make great stocking stuffers.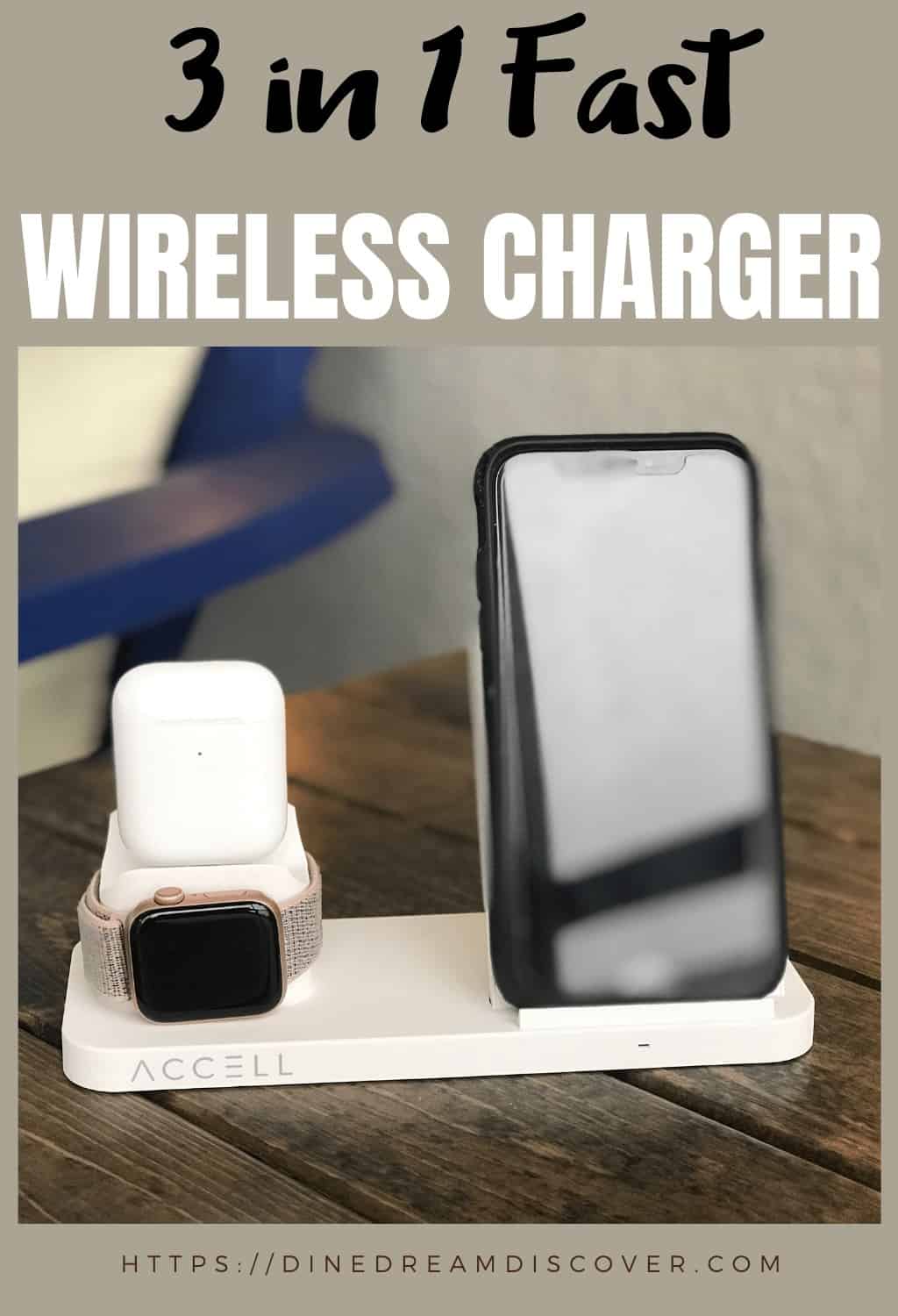 Where to Purchase
You can purchase the Accell Power 3 in 1 Fast Wireless Charger online at AccellWW.com or at Gamestop, Office Depot and Office Max.
Connect with them on Facebook and YouTube.
Follow us on Pinterest and PIN IT FOR LATER!