Kids don't need to take a boring old lunch to school everyday. Today we are sharing some fun school lunchbox ideas and tips just in time for back to school.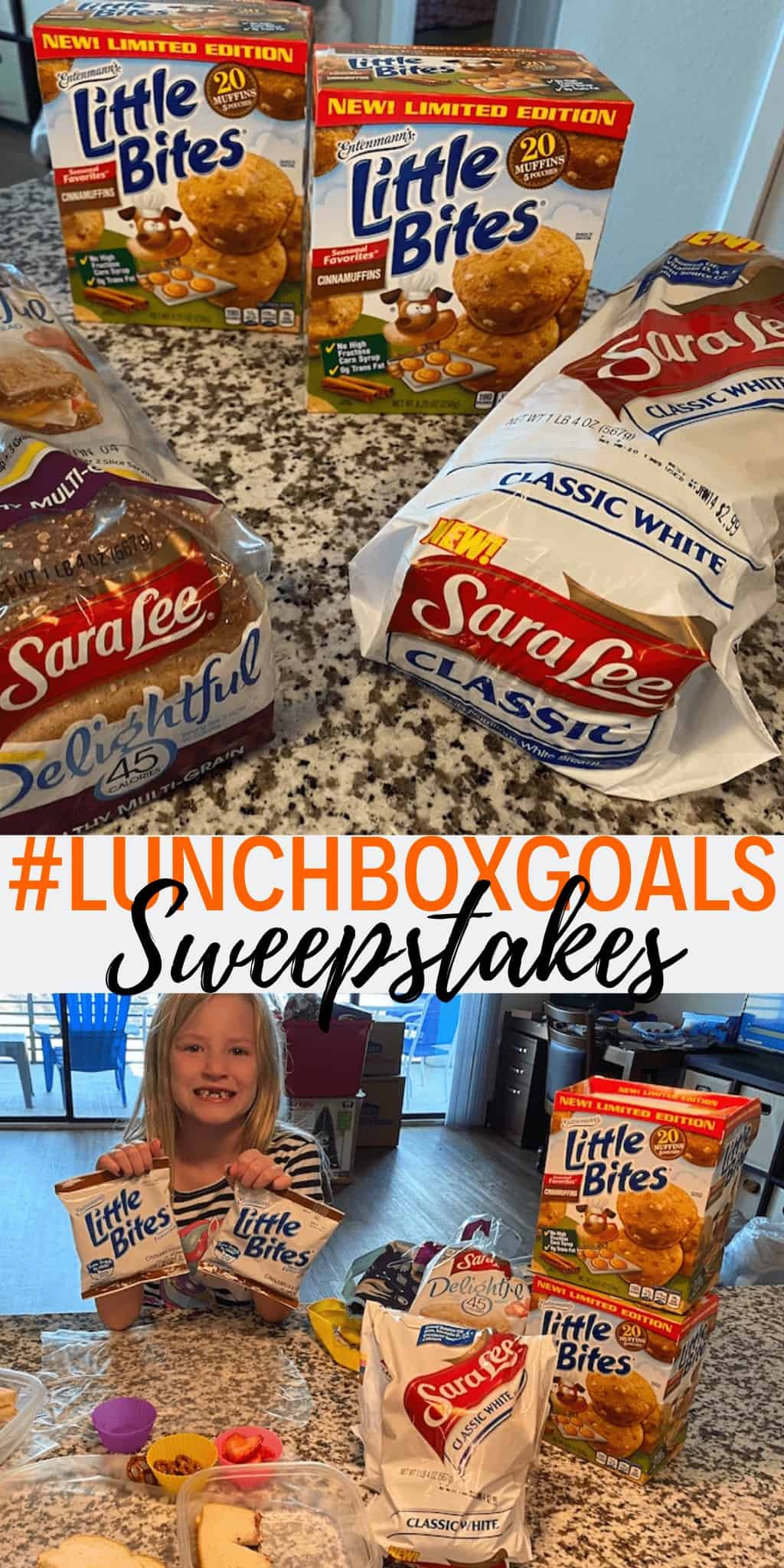 The coupons for product redemption, information, and gift card have been provided by Entenmann's® so that I could try the product and share my thoughts and information about Entenmann's® products. The opinions expressed in this post are my own and do not reflect the opinions of Entenmann's®.
Fun School Lunchbox Ideas and Tips
The kids headed back to school after what seemed like a very long hiatus for Christmas break. Believe it or not, they just went back to school on the 7th. It used to be the 2nd. I don't know but whatever the reason, surprisingly they were as happy to head back as we were, lol.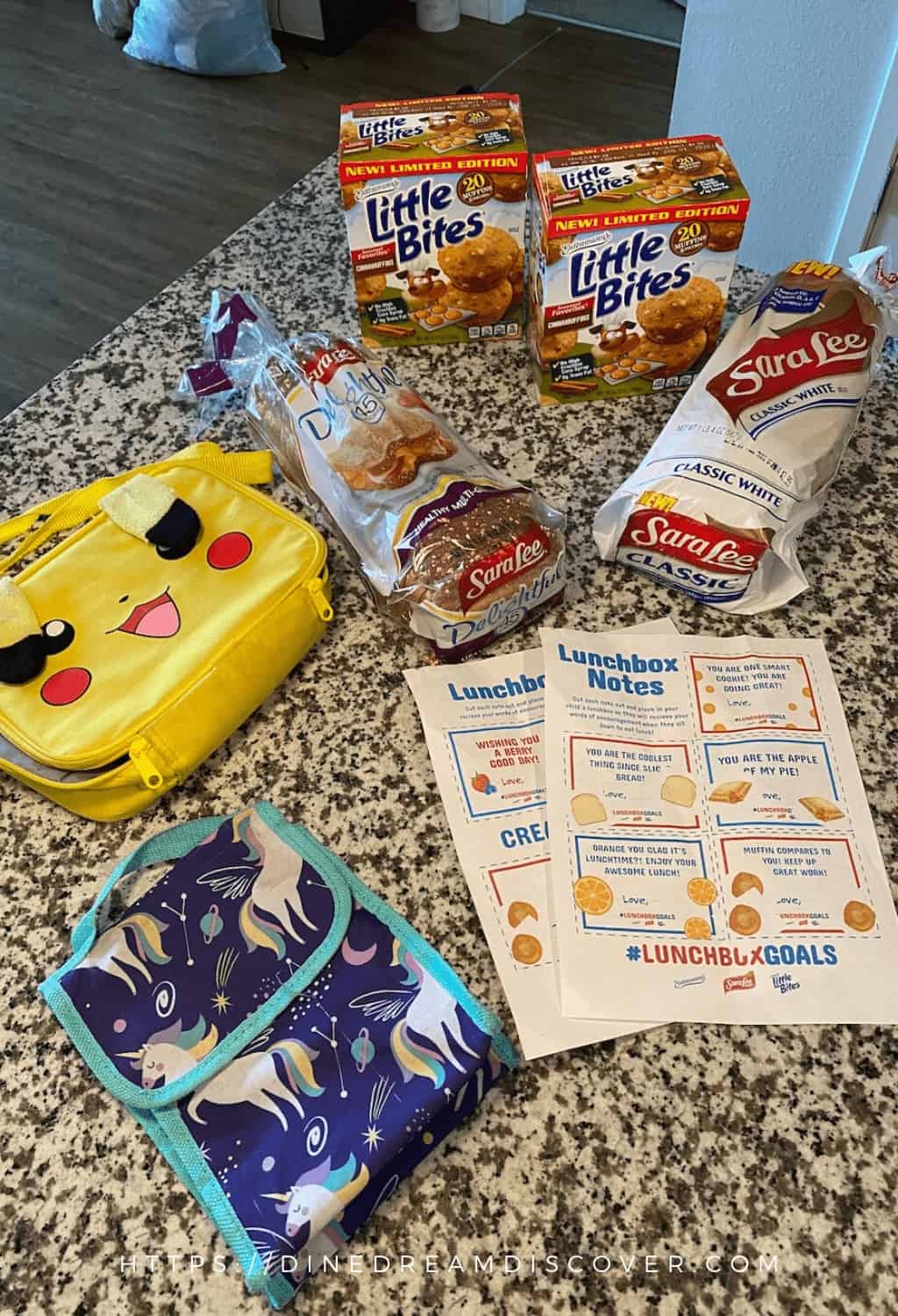 Today I am here to tell you about the #LunchboxGoals Sweepstakes where you can Win $2500 for yourself and your School. Entenmann's, Little Bites® and Sara Lee® Team Up and have some great lunchbox ideas and printable lunchbox notes besides a great prize.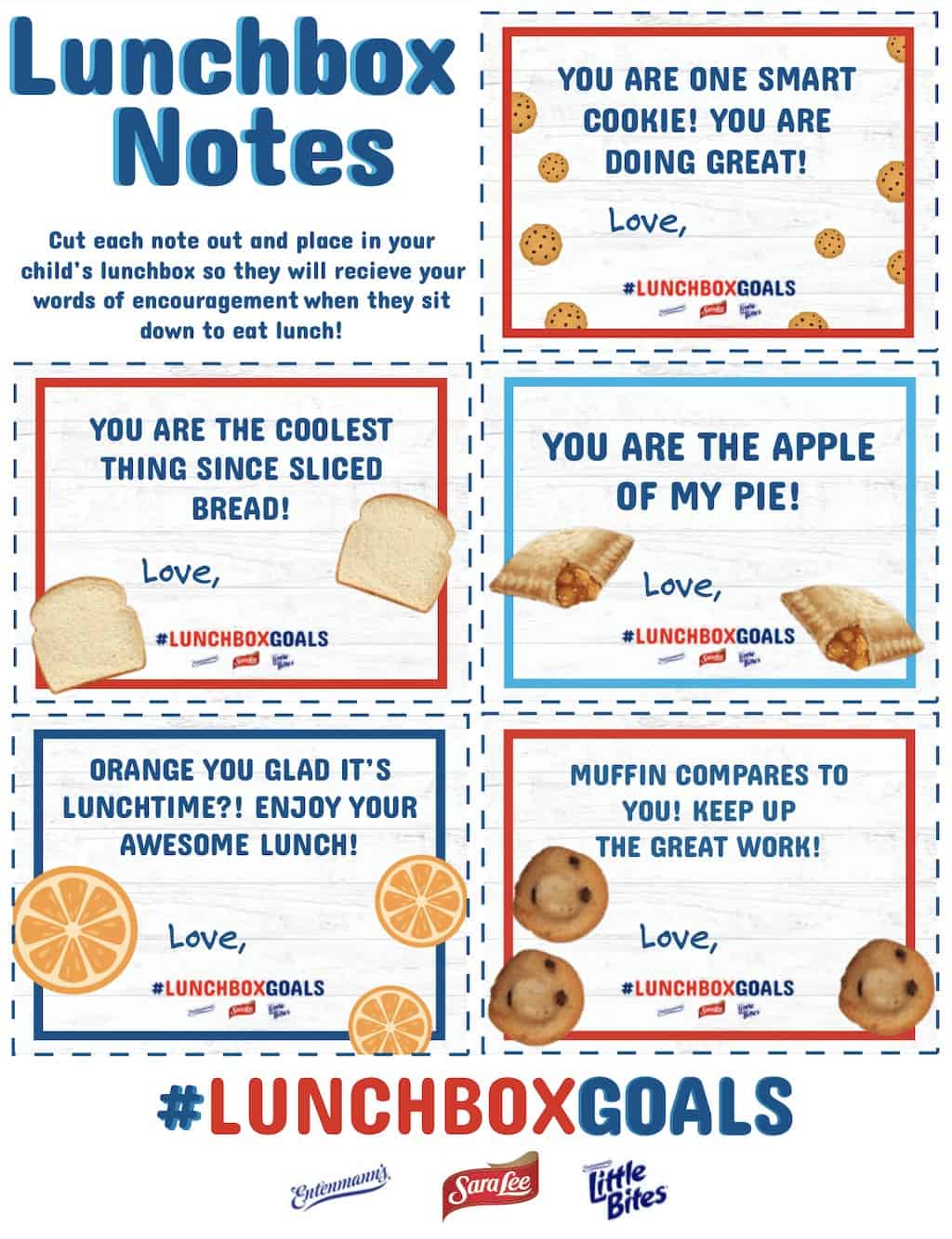 We all love the NEW Little Bites Limited Edition Cinnamuffins Seasonal Favorites® and wish they would stay around forever. The kids like to help make their lunches (and eating them before we pack them) and like getting lunchbox notes when they open up their lunchbox at school.
School Lunch Tips
1. I like to freeze their drinks to put in their lunchboxes. It helps to keep their sandwiches cold until lunchtime.
2. Make fun shapes with their sandwiches. We made a heart, Mickey mouse, star, or whatever the seasonal holiday is.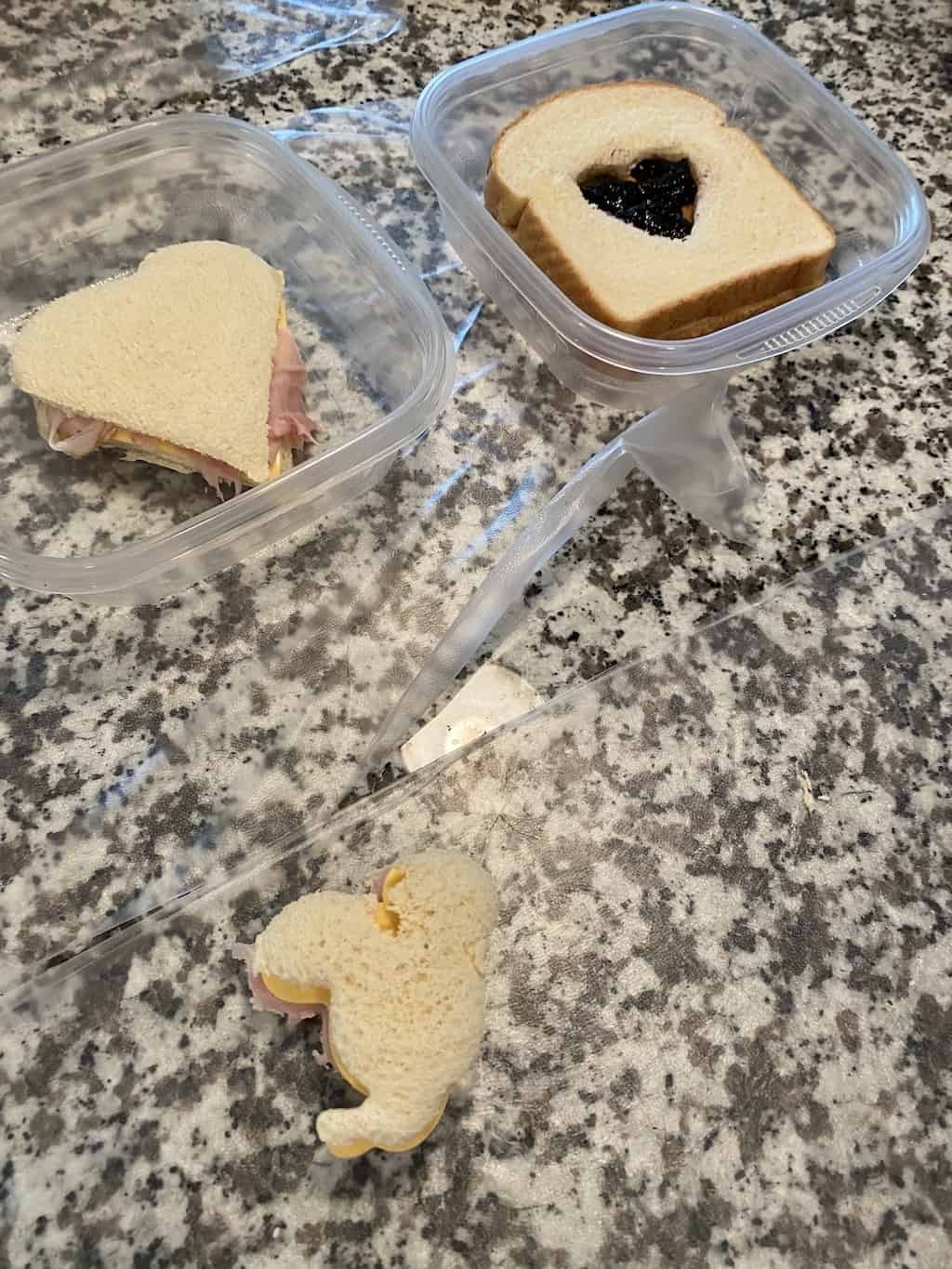 3. Let them help in the making of their lunch.
4. Lunch doesn't have to be just sandwiches. It can be wraps, finger foods, leftover soup in a thermos, or even a slice of pizza.
5. Make a lunchbox station where they can grab-n-go all their favorites to put in their lunchbox.
About the #LunchboxGoals Sweepstakes
Wouldn't it be nice if you could win $2500 for yourself and your local school of choice? Thanks to Entenmann's Little Bites Snacks and Sara Lee Bread, they have teamed up to bring you the #LunchboxGoals Sweepstakes. But you only have until January 31st to enter. So hurry on over to http://www.lunchboxgoals.com/ to enter.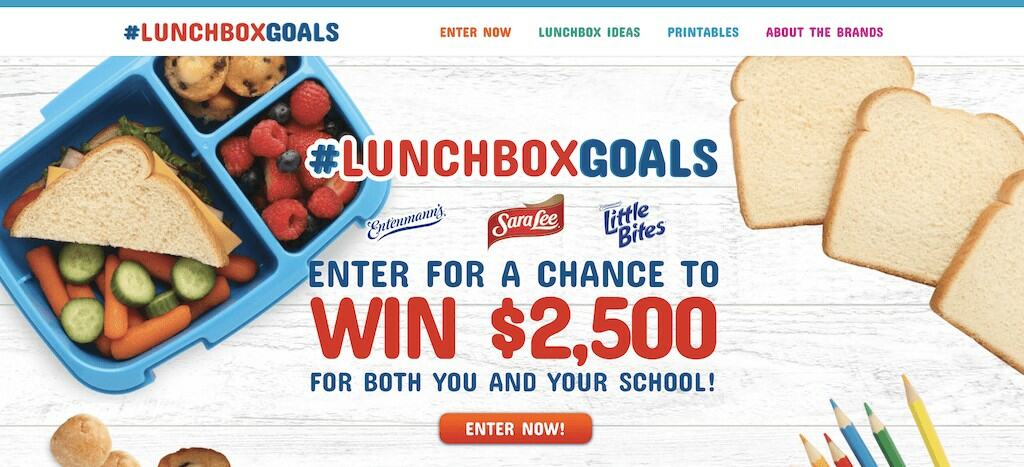 You will also find some lunchbox ideas and free downloads like Grocery Store Bingo, a lunchbox checklist, create a kid's plate, lunchbox notes and a weekly school lunch planner.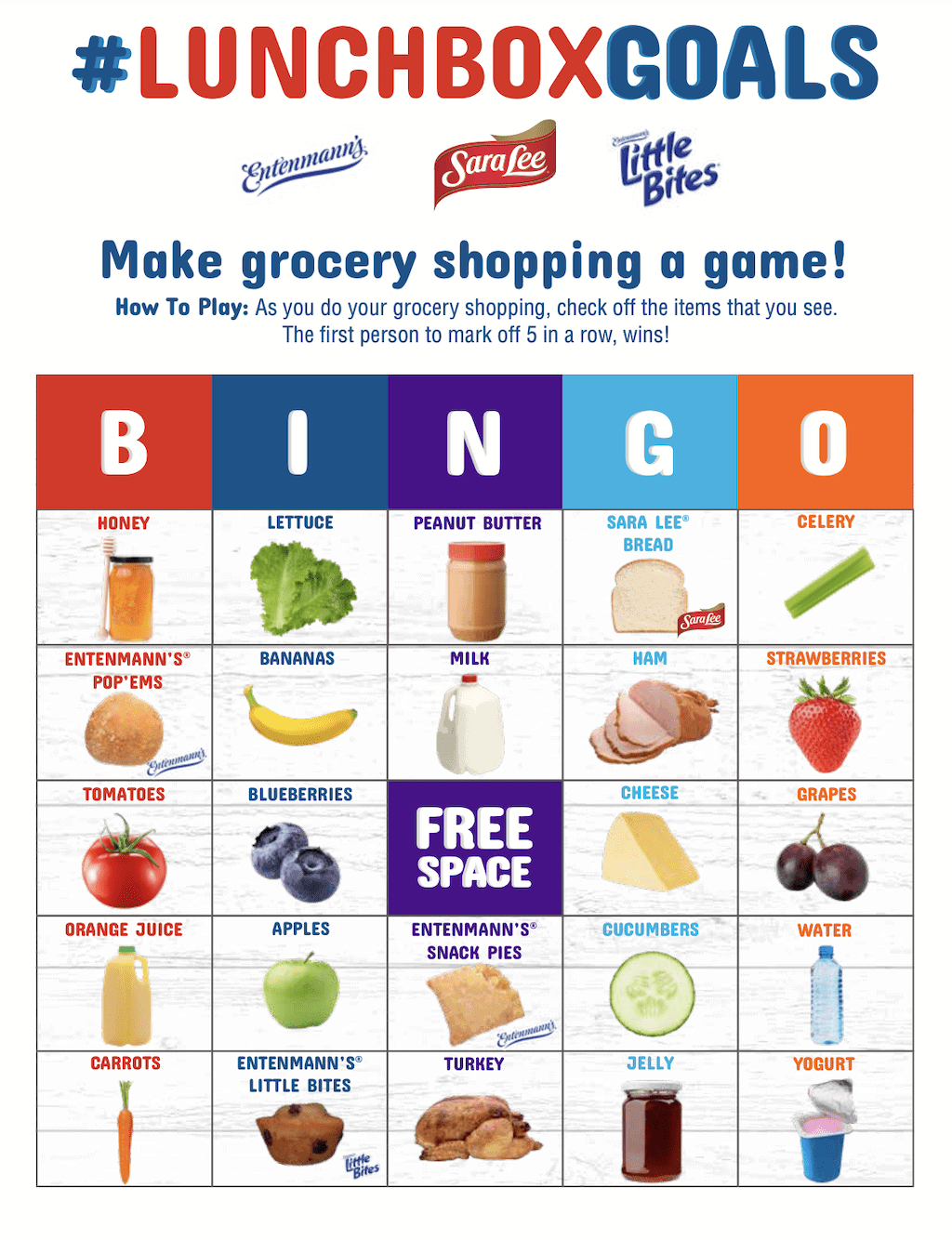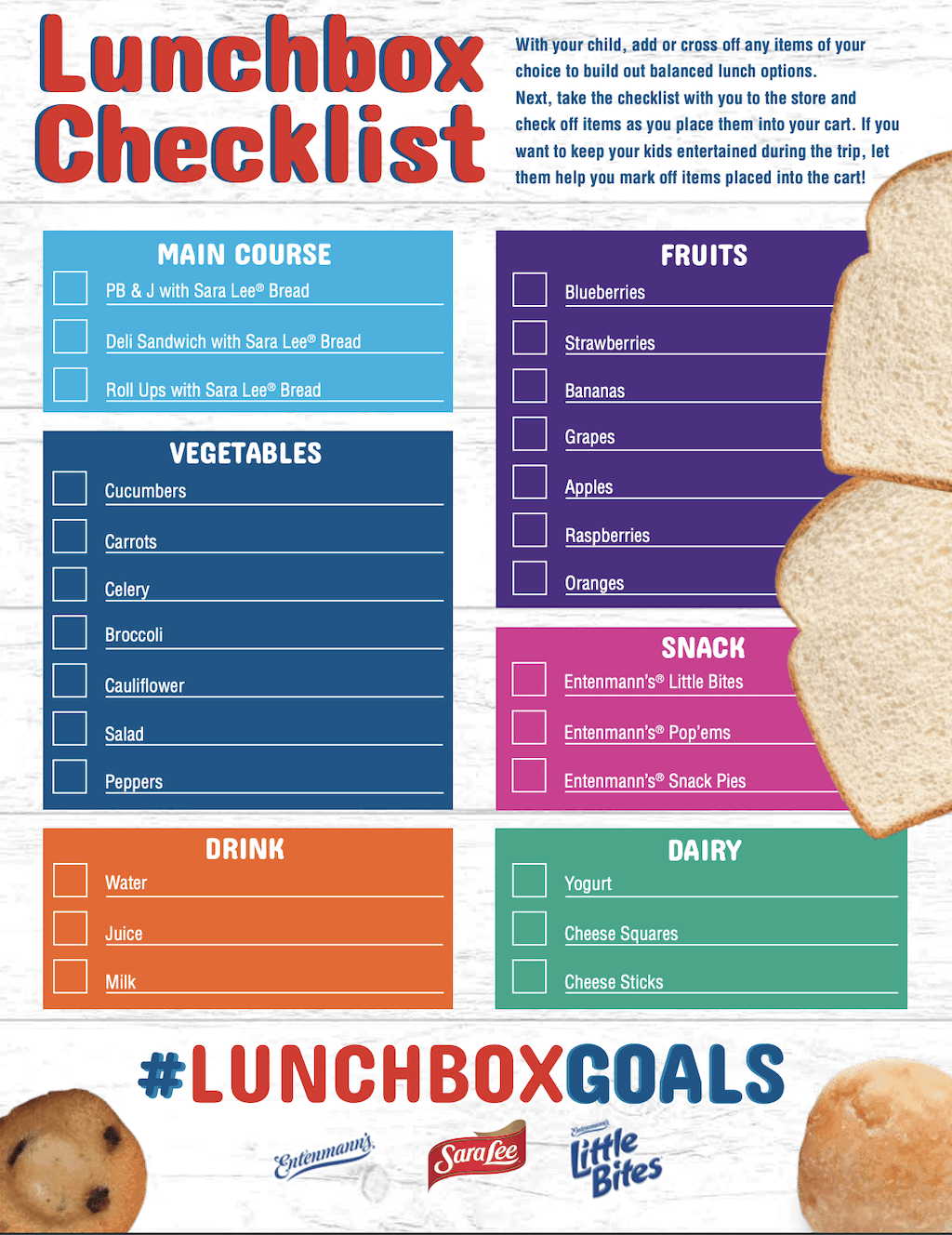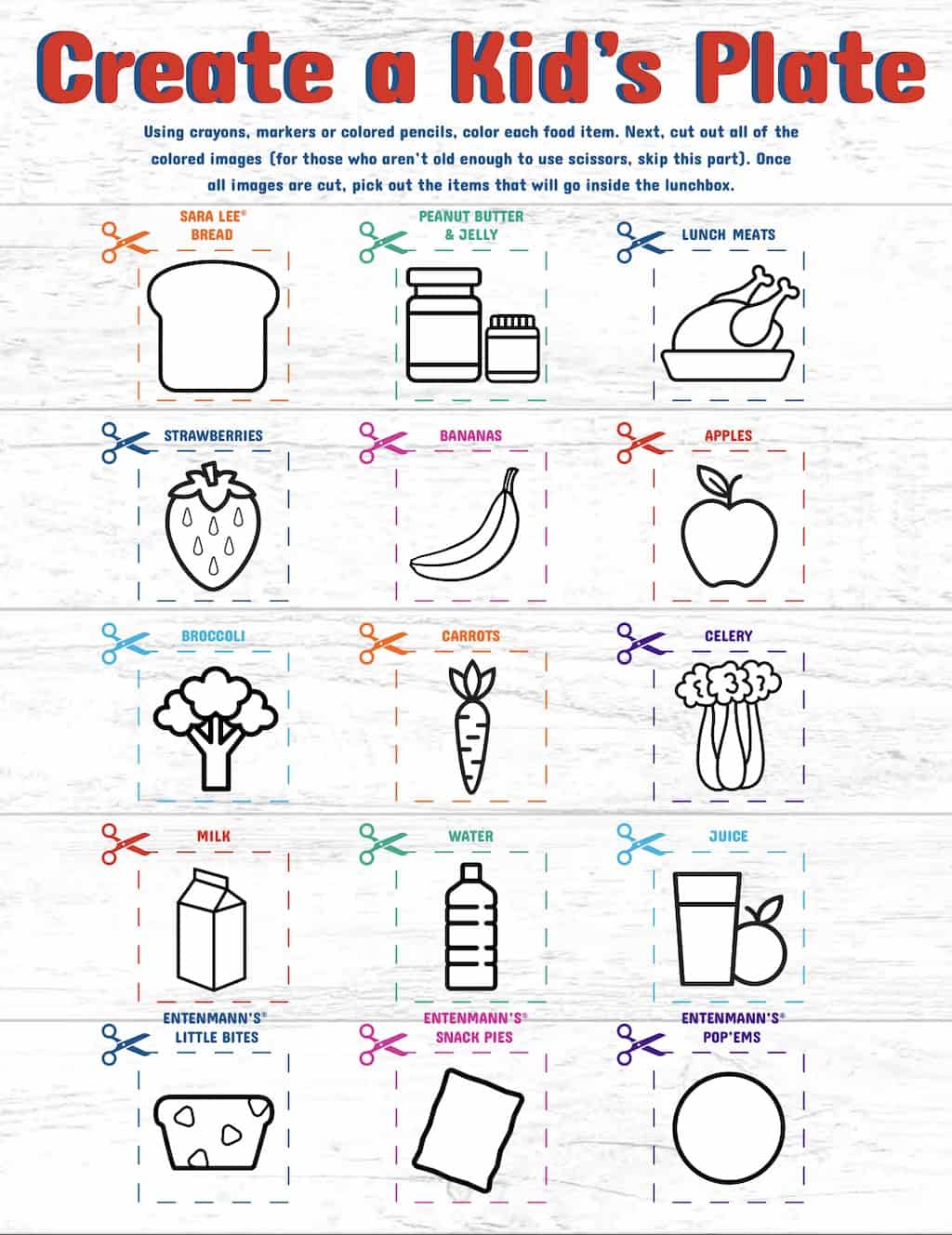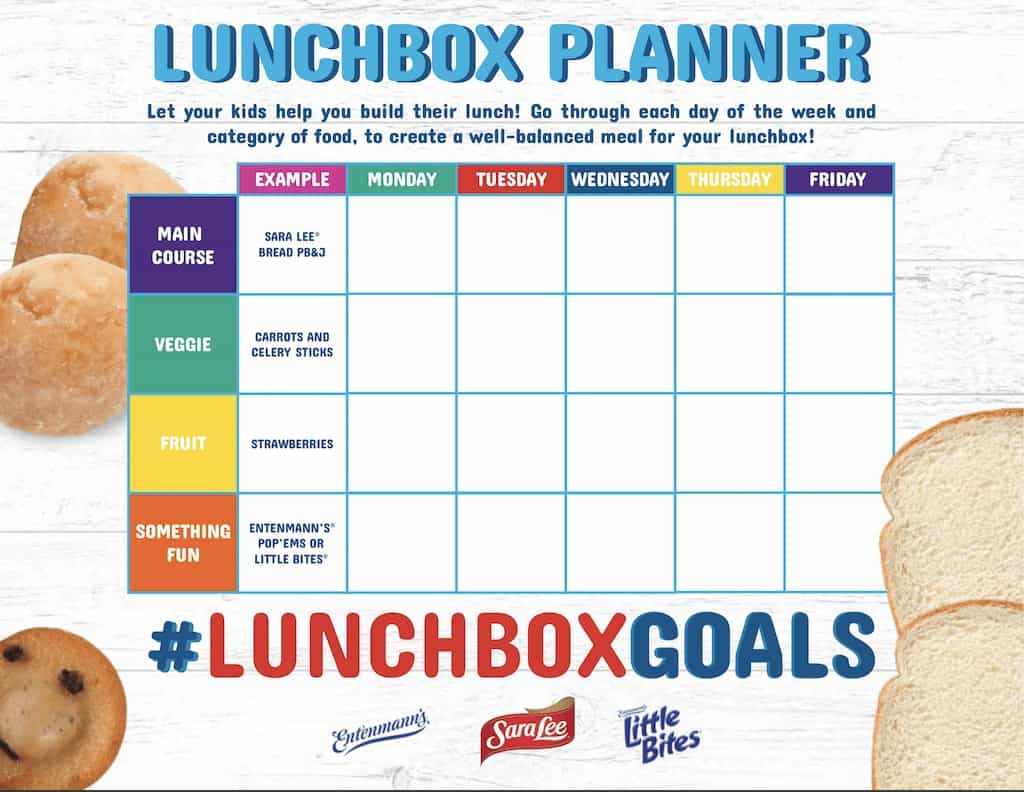 About Entenmann's, Little Bites Limited Edition Cinnamuffins Snacks
With an irresistible taste of cinnamon in every bite that's baked soft and moist and provide a yummy taste that kids love. Thankfully we purchased a few boxes because they like to eat them at home too.
They come in pre-portioned packages so they are easily popped in the lunchbox or a great after school snack they can grab-n-go. With zero grams of fat and no high fructose corn syrup and under 200 calories per package, it's a good choice that parents want.
For more information about Little Bites® Cinnamuffins, please visit www.littlebites.com. Connect with Entenmann's Little Bites on Facebook, Instagram and YouTube.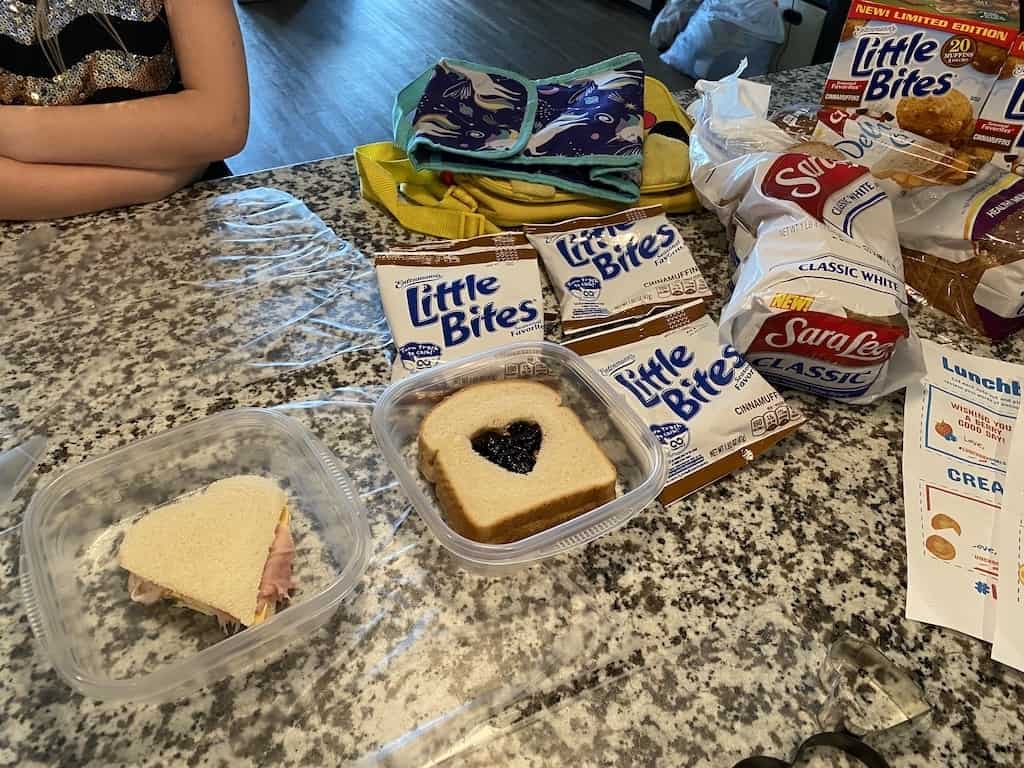 $25 Visa Gift Card Lunchbox Ideas Giveaway
One lucky reader will win a $25 Virtual Visa Gift Card and and three $5.00 coupons off the purchase of Little Bites snacks. Enter on the Rafflecopter below.
Must be 18 and older to enter.
Void where prohibited.
Giveaway ends 1/30/2020.
Be sure to follow us on Pinterest and PIN IT FOR LATER!