The Fungisaurs Dinosaur Mushroom Mystery Collectibles come to life with the IOS AR app and inspire adventure, science education and appreciation for nature through toys, games, and animation.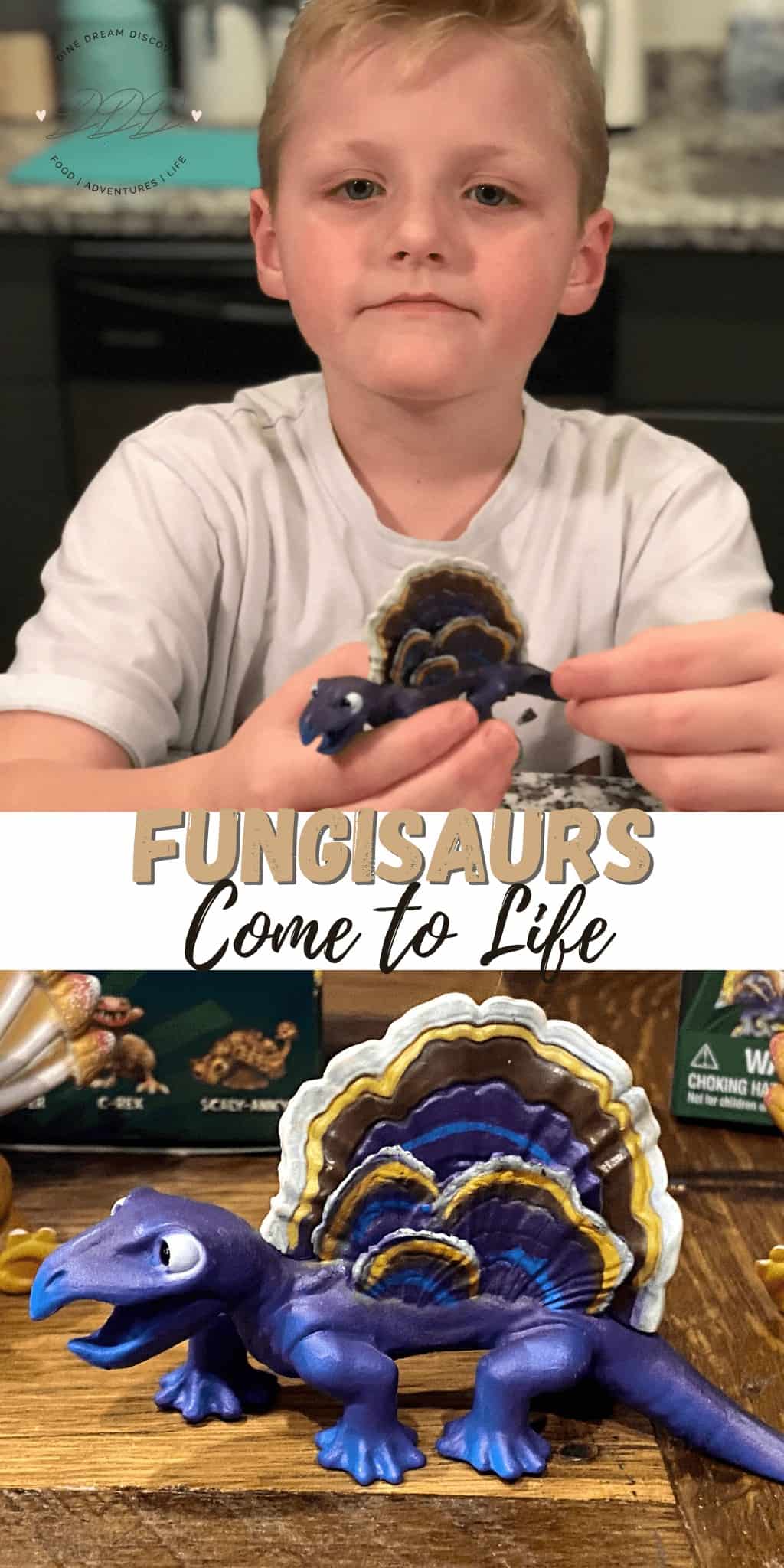 I received the products mentioned below in order to facilitate my review. All opinions are my own and may differ from yours. This post may contain affiliate links. See my disclosure policy for more info.
Fungisaurs Mystery Collectibles Come to Life
Do you know someone who loves dinosaurs? How about Fungisaurs? Well okay, they probably don't know what they are. Fungisaurs are Dinosaur Mushroom creatures, lol. I'm sure that explained it really well.
Unsure of their origins, Fungisaurs are searching for a place to call home, and they're eager to make new friends. Give them some love and snacks, and create your own play!
These are an awesome addition to our Holiday Gift Guide and make great stocking stuffers.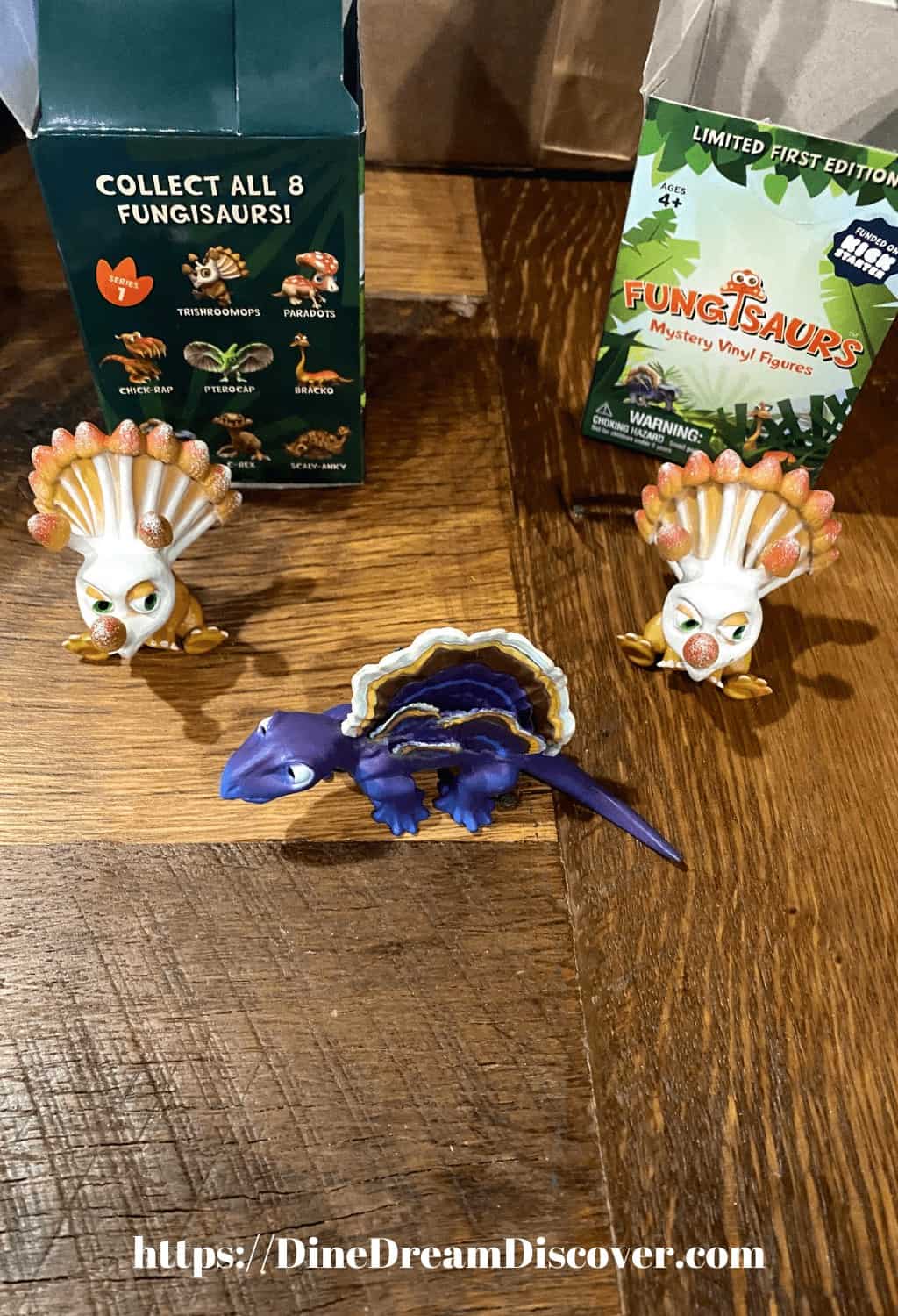 All About the Dinosaur Mushroom Creatures
There are 8 in all you can collect. And we know how kids love to collect. Noah loved them from the get go because he is a huge dinosaur fan and thinks they look just like them. They are actually a combination of dinosaur and something else.
As you can see by Noah's hands, they aren't as small as you think.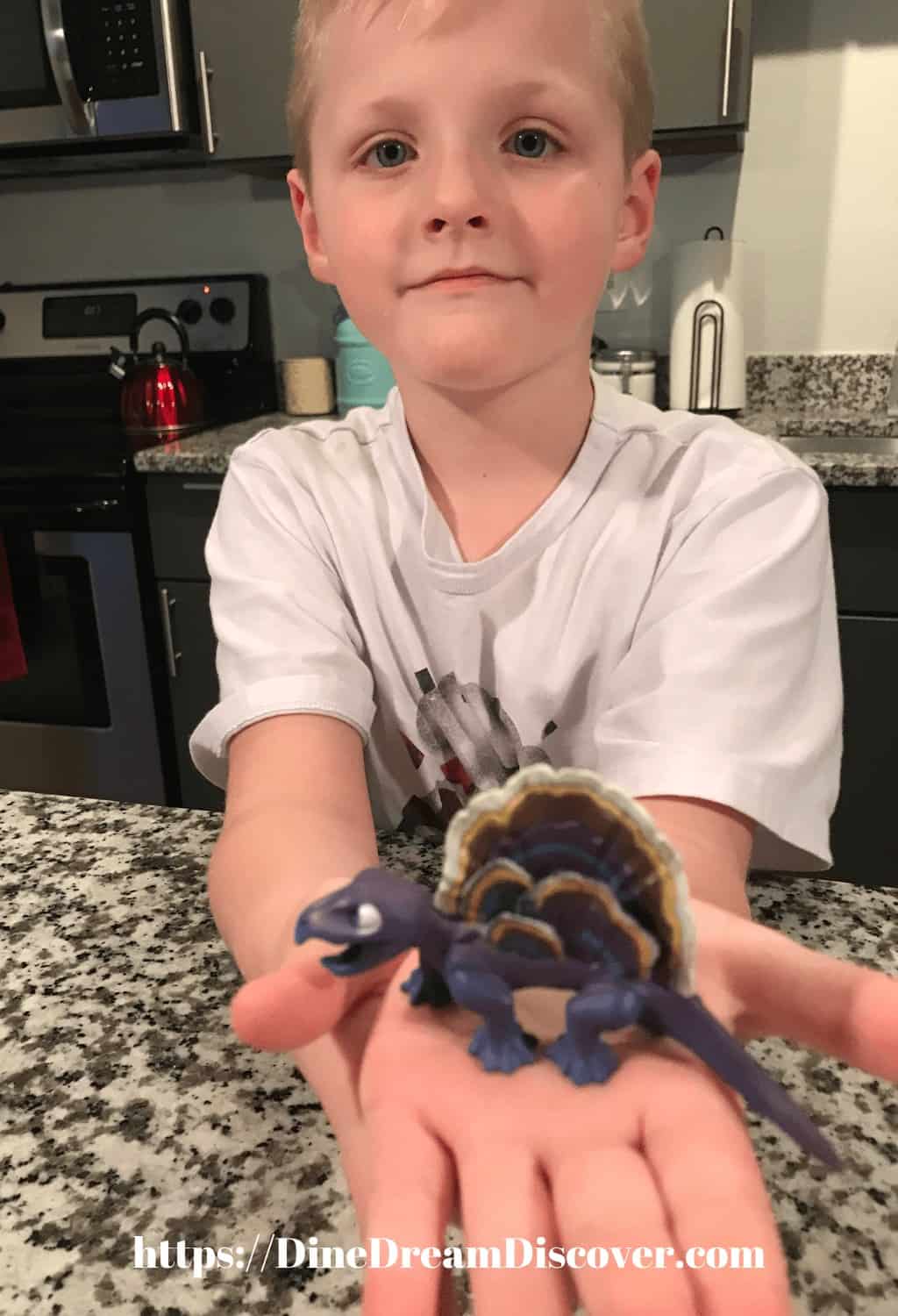 When you go to purchase them though, you do not know which one you will get. They are packaged in this years newest thing...blind packaging. Hence the reason we have two of the same.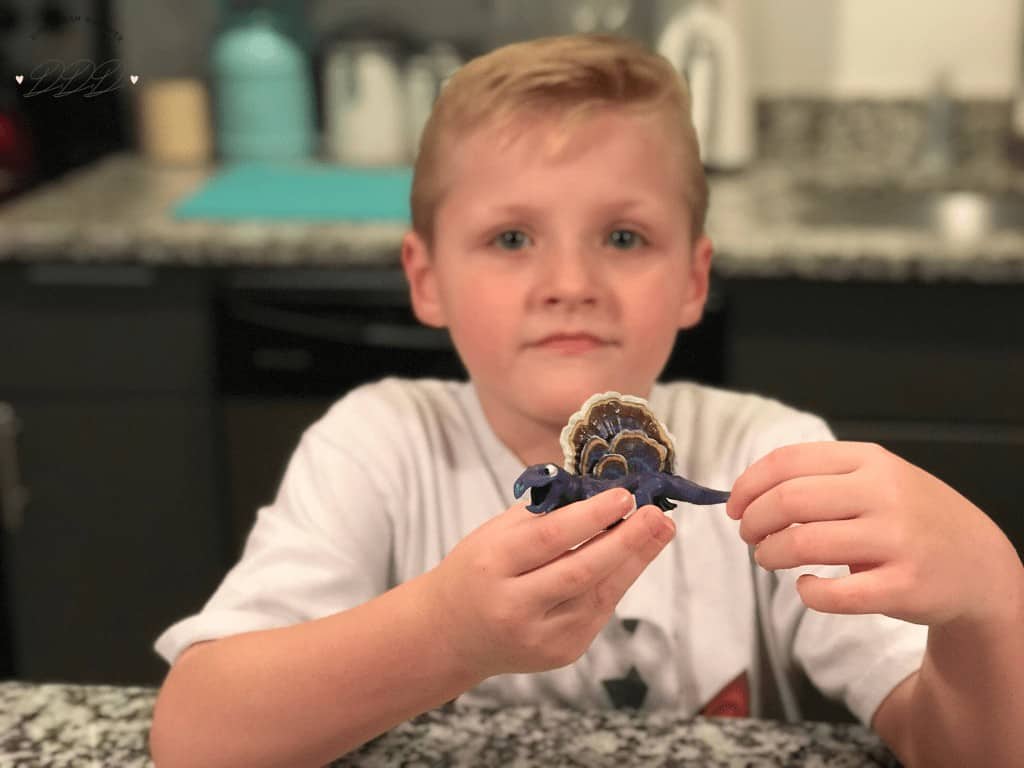 We received Sailamander who is a mash up of Dimetrodon and Turkey Tail. And also two of Trishroomopsis that is a genetically mixed Triceratops and MicaCap.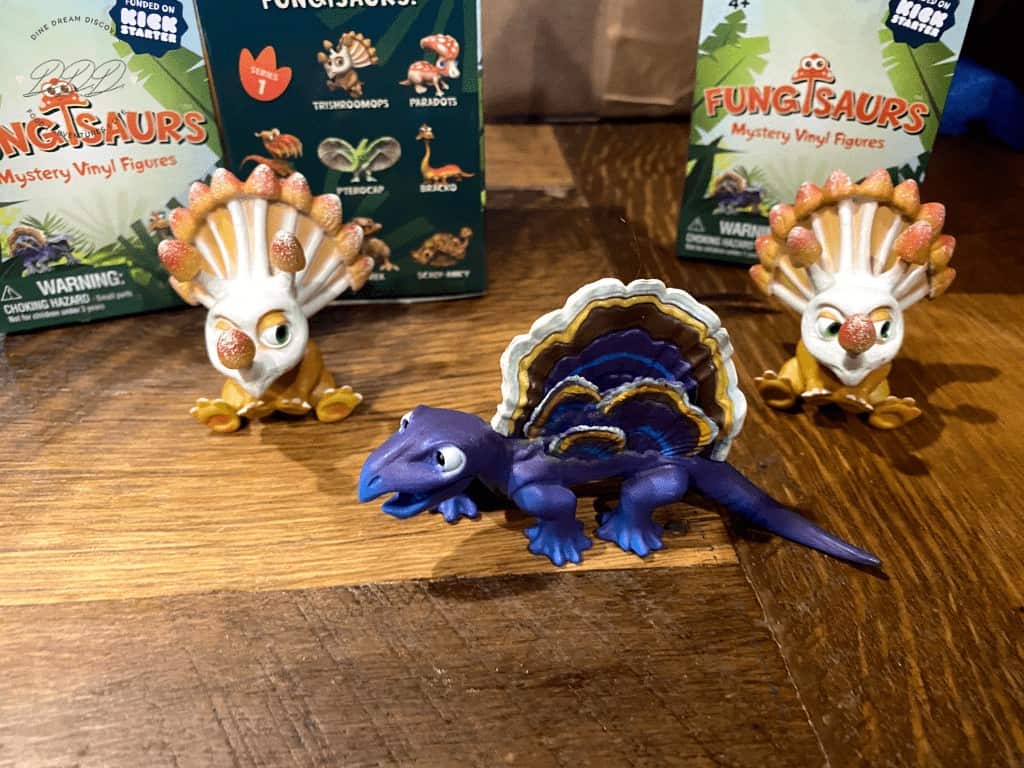 However, that only makes it more fun because you get to trade with your friends. Unless you like having multiples of the same Fungisaurs. Which is a possibility.
They are cute little toys that come to life with the IOS App. They inspire adventure, science education and appreciation for nature through toys, games, and animation.
Fungisaurs AR
The Fungisaurs AR app is available for IOS only right now, but the Android app will be coming soon. This will bring your Dinosaur Mushroom creatures to life.

Unlock new creatures with the toy scan feature while creating their own playground. They can play the Dance mini game or uncover the many character stats as well as the different Fungisaurs.
Where to Purchase
They are all available online in single boxes, 3 packs (which is what we received,) and 12 pack complete sets. Connect with them on Facebook and Instagram.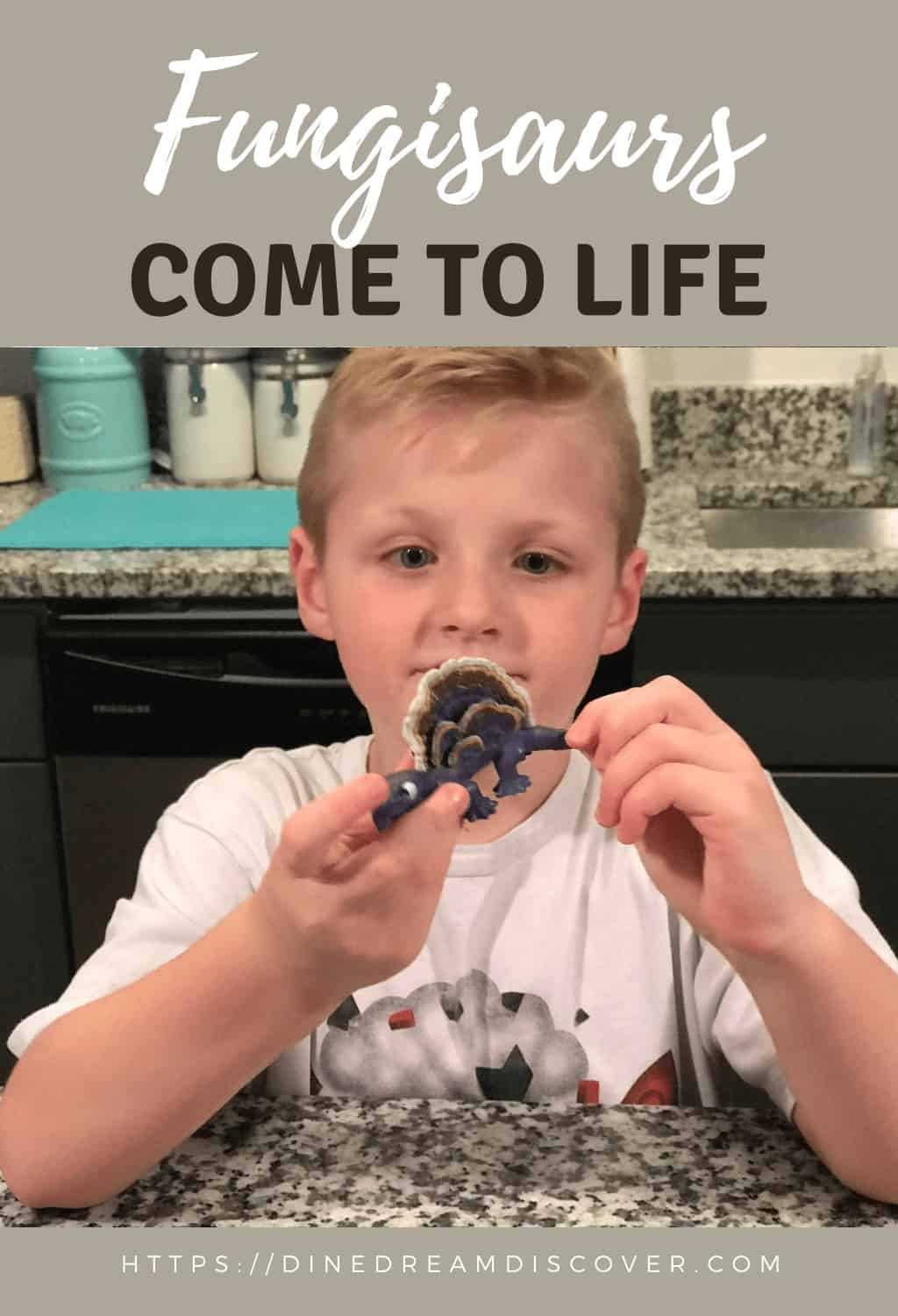 Follow us on Pinterest and PIN IT FOR LATER!