Get a better night's sleep and stop worrying about allergens and dust mites with the best memory foam mattress protector - GhostProtector.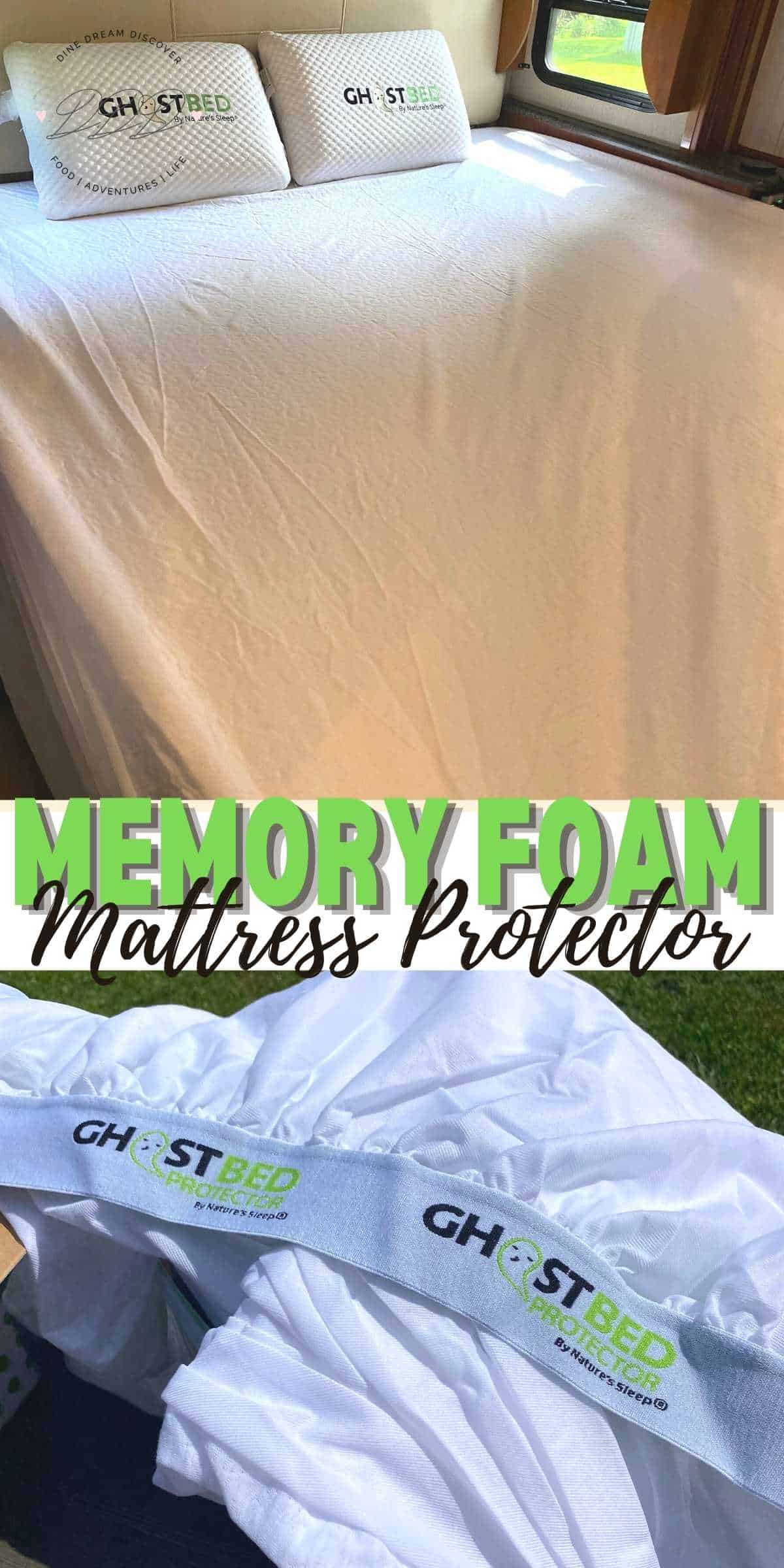 I received the products mentioned below in order to facilitate my review. All opinions are my own and may differ from yours. This post may contain affiliate links. See my disclosure policy for more info.
GhostBed Memory Foam Mattress Protector
They never compromise, and neither should you. That is why they created the GhostProtector, the mattress protector. Complete with a waterproof barrier that will keep you dry through even the most intense of nights.
Along with allergen-eliminating technology, keeping you cool and comfortable.
Made entirely from premium fibers, it's not just another glorified thin sheet of fabric or plastic that covers your mattress and then traps heat underneath it, leading to sweat-soaked bedding and unpleasant smells.
If you've ever slept on a plastic mattress protector, it feels and sounds like you're sleeping on a hospital bed. Yuck!
The Soft knit top keeps you cool and comfortable with antimicrobial technology that helps eliminate allergens. Spills and dust mites get through are eliminated at the source.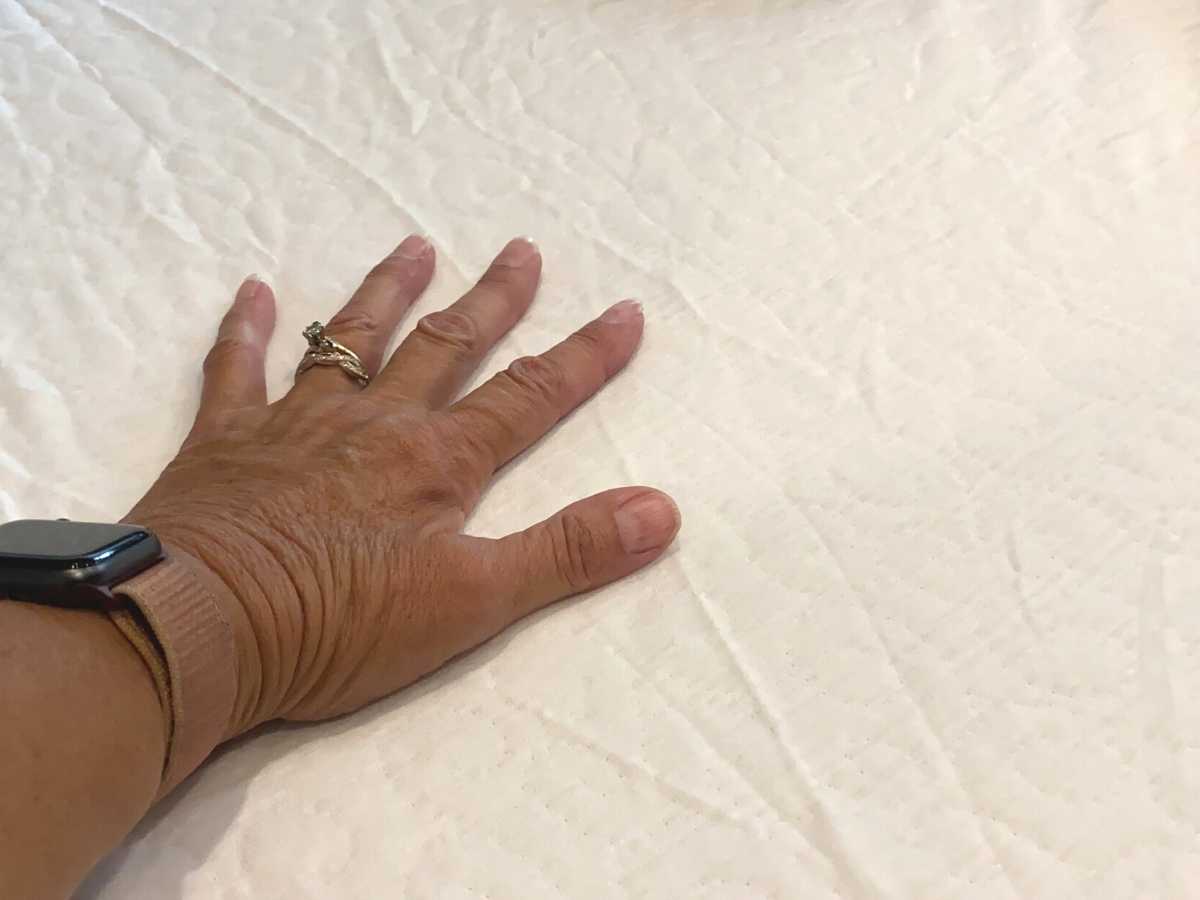 What's more, this mattress protector is built to last. Made with durable materials that will not rip or tear after each wash like other mattress protectors on the market.
Sleep easy knowing that your mattress is protected for life. They selected high-quality materials and mattress-specific designs to ensure this mattress protector will last for years.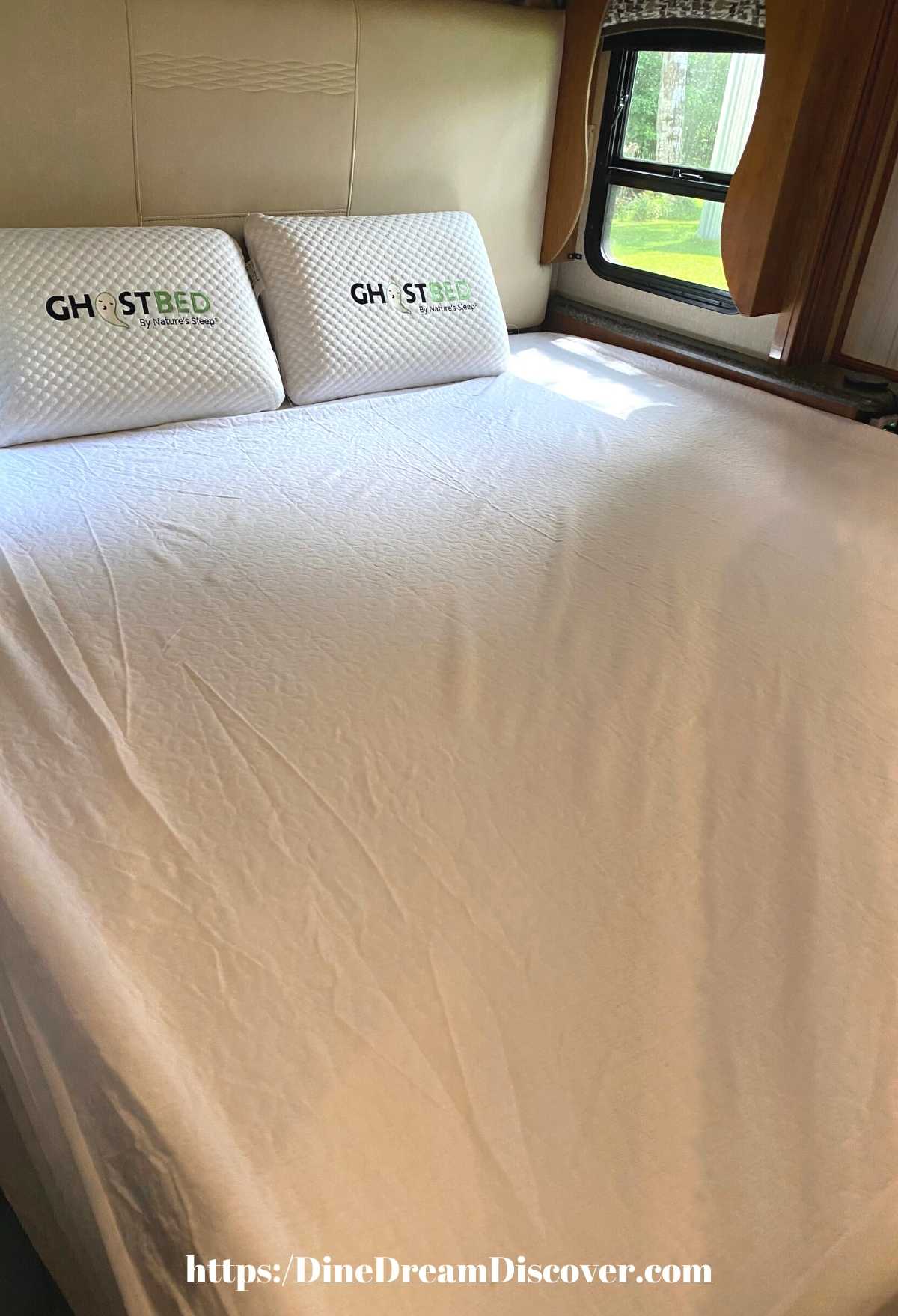 Not only that, but the mattress protector also blocks allergens like pet dander, which can lead to serious allergies and asthma.
Whatever mattress you own, protect it with the GhostProtector mattress protector.
What are the Benefits of the GhostProtector
The mattress is the single most important factor in having a good night's rest. But mattresses age over time.
They can begin to sag or lose their shape causing you to sleep less than optimally which can lead to numerous health problems.
Mattress protectors are essential for improving your mattress' life span as well as protecting your investment.
The Ghostbed Memory Foam Mattress Protector is an innovative mattress protector with several special features that make it superior to other mattress protectors.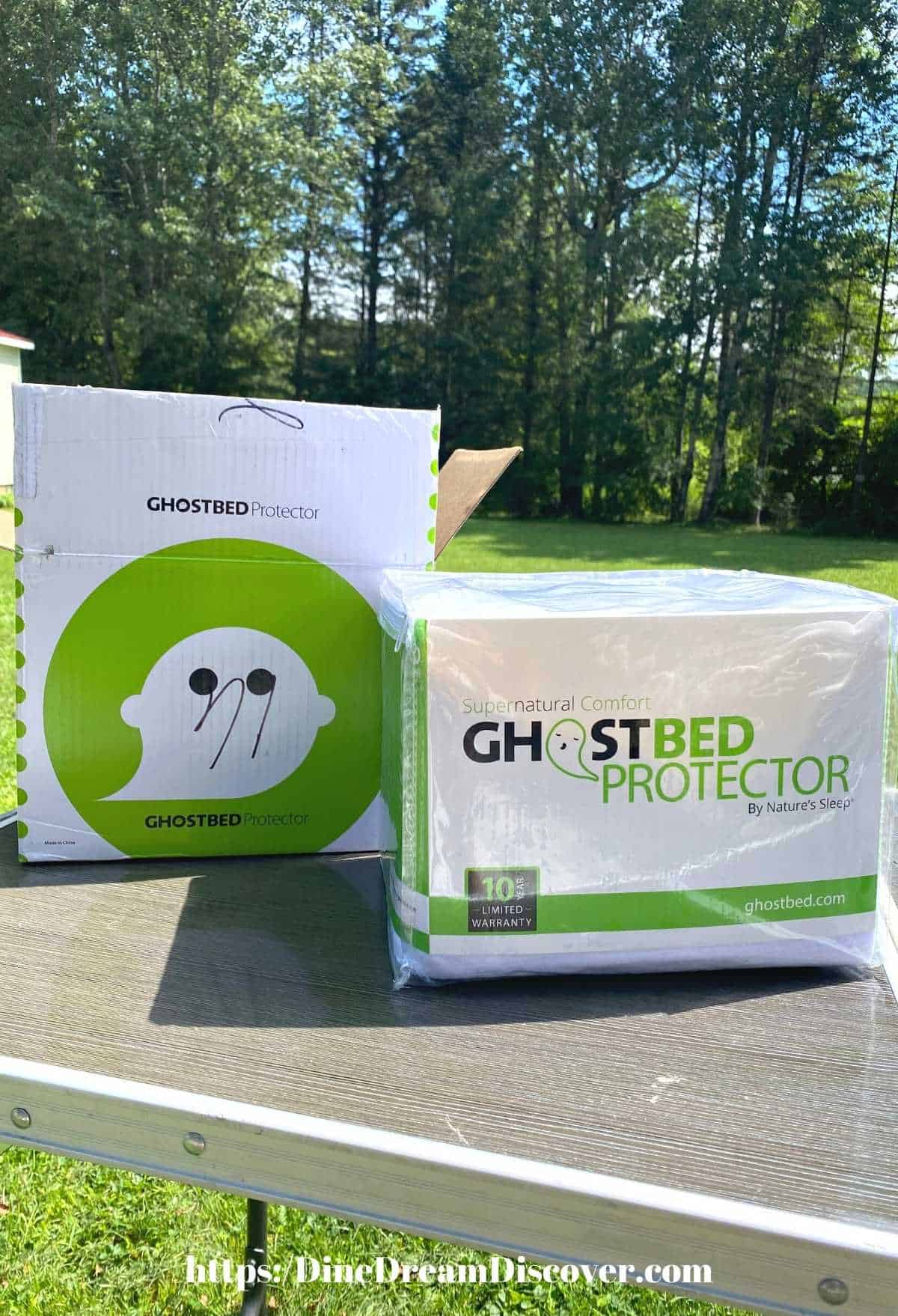 A protector is essential for those who want to keep their mattresses clean and free from dust mites as well as other allergens such as mold spores.
Not only does this GhostProtector offer protection against these things but also provides cooling technology for those who sleep hot at night. Yes, a mattress pad can cool your bed, too.
What is a Memory Foam Mattress Protector
The GhostProtector mattress protector is a mattress cover that protects your mattress from spills, stains, and allergens.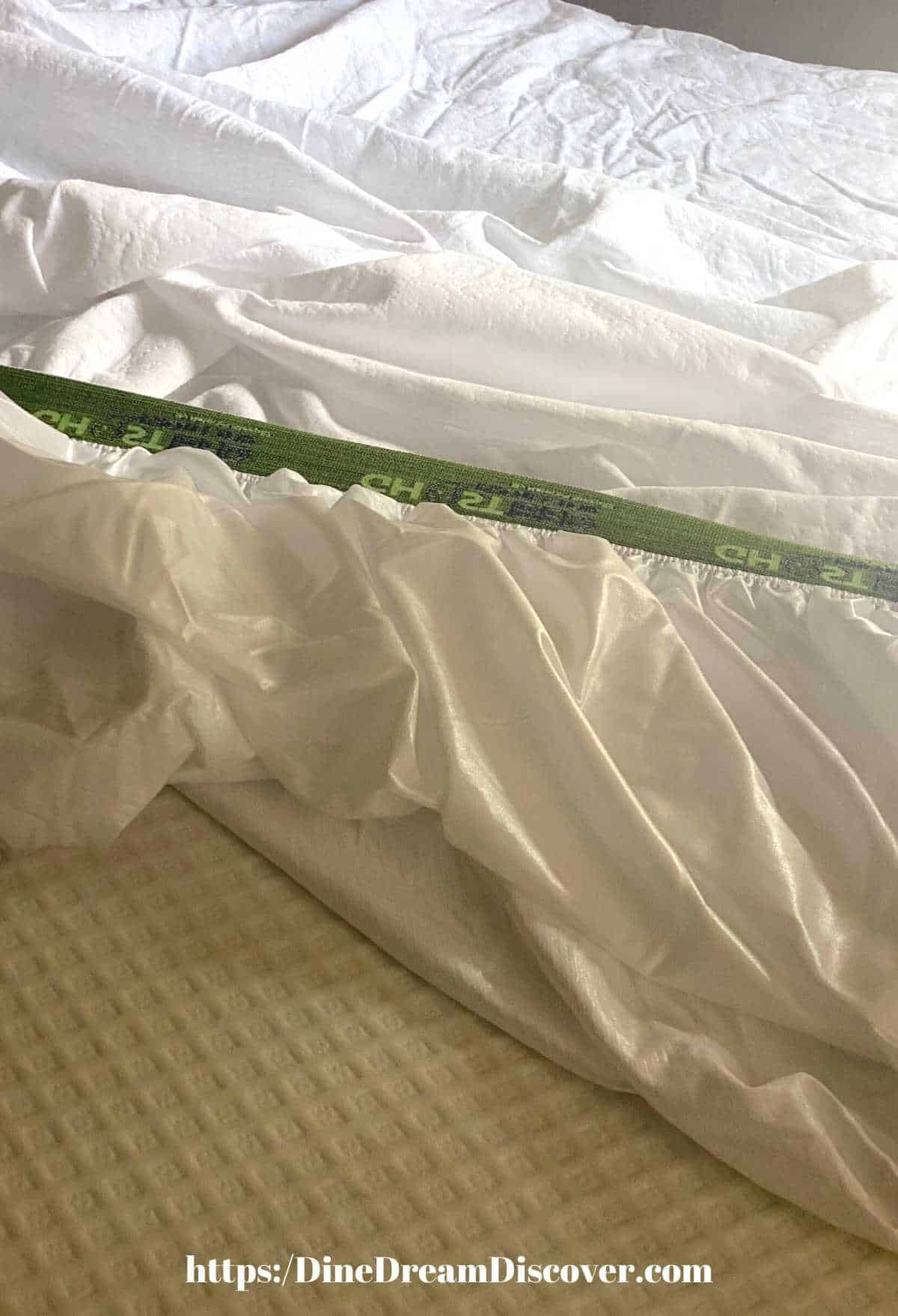 Made of soft cotton with a waterproof barrier to help you sleep soundly without worrying about accidents.
Super-soft knit top and breathable so it won't trap heat or moisture against your skin.
The mattress protector is machine washable in cold water for easy care.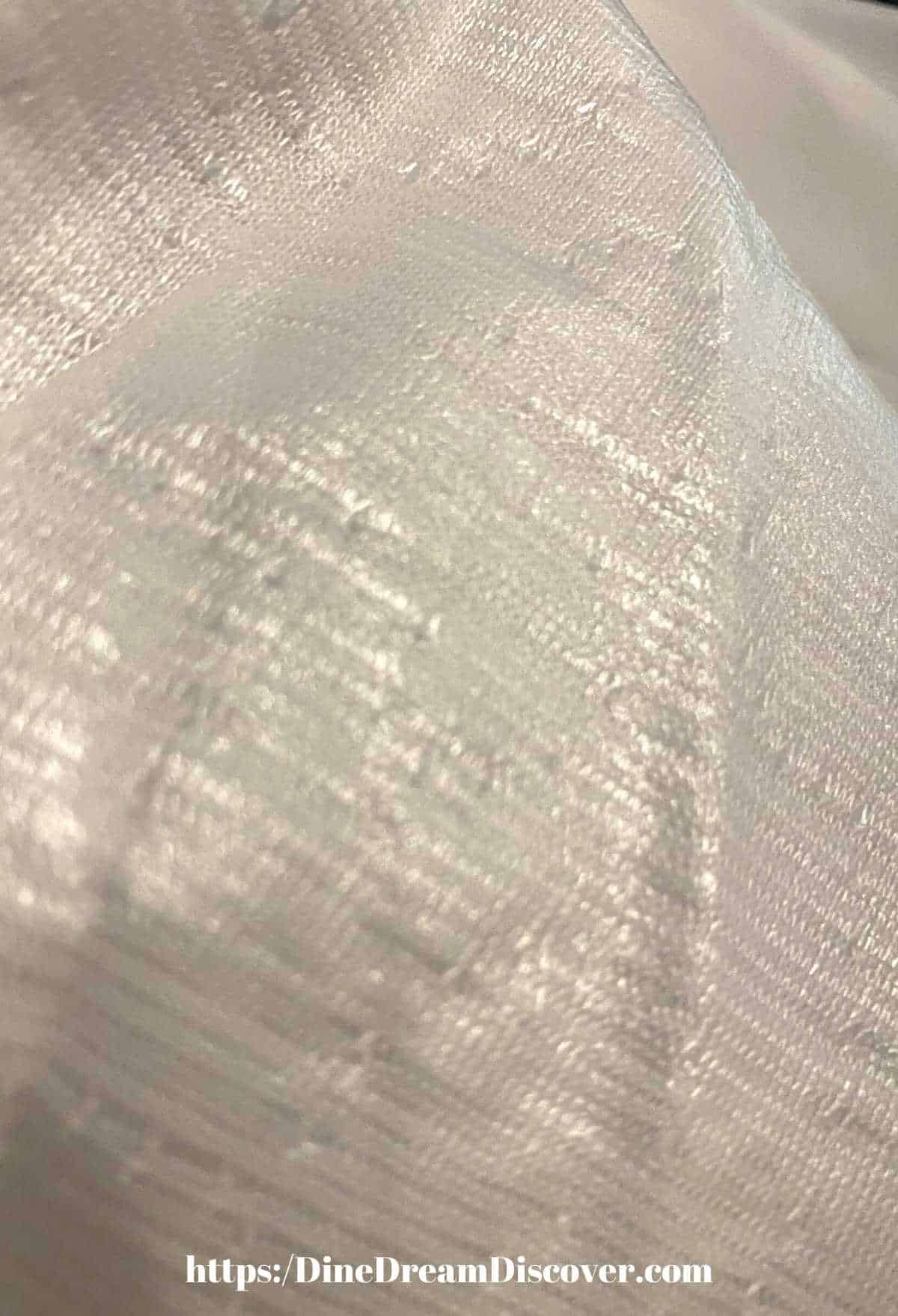 You deserve the best night's sleep possible, which means getting the right mattress protection on your bed!
The mattress protector will keep you worry-free while still giving you peace of mind knowing that it has been tested by some of the most recognized mattress and allergy product associations/labs in the world.
What Mattress Types is it Compatible With
The GhostBed Memory Foam mattress protector is compatible with any GhostBed mattress, however, it can be used with all mattress types.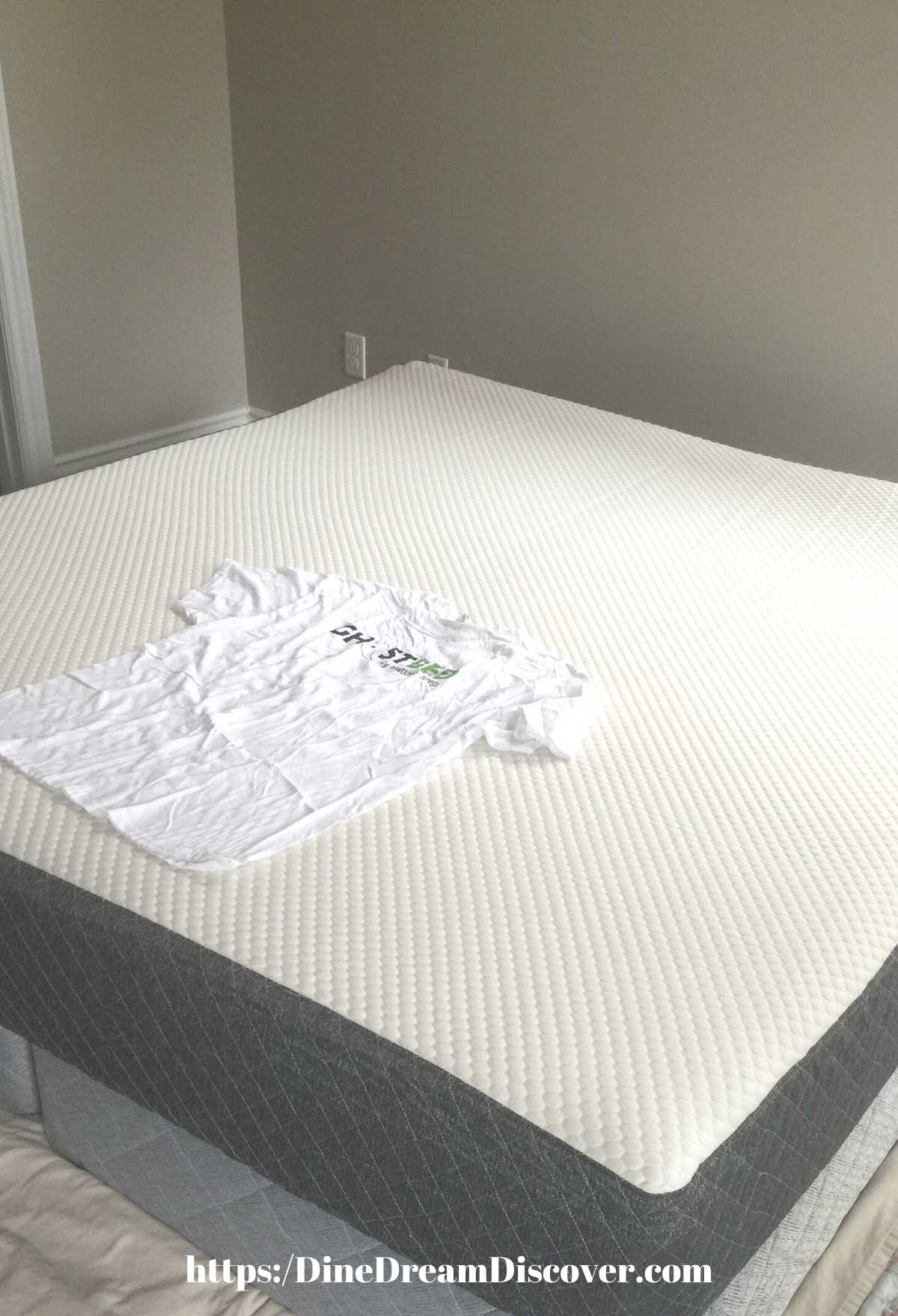 Are Mattress Protectors Necessary
Mattresses are notorious for being difficult to clean, so mattress protectors are necessary with any type of mattress.
Not only will it stay cleaner longer, but the risk of allergenic proteins getting into your respiratory system is also greatly decreased, when you have a mattress protector on your mattress,
Some people swear by mattress protectors as a way to keep the mattress clean and new smelling for way longer than it would last without one!
Keeping your mattress protected will not only lengthen its life span but also keep you healthier and more productive!
What Mattress Thickness can it be used With
The mattress protector is not limited in mattress thickness because of the 2" GhostGrip elastic band and deep pockets.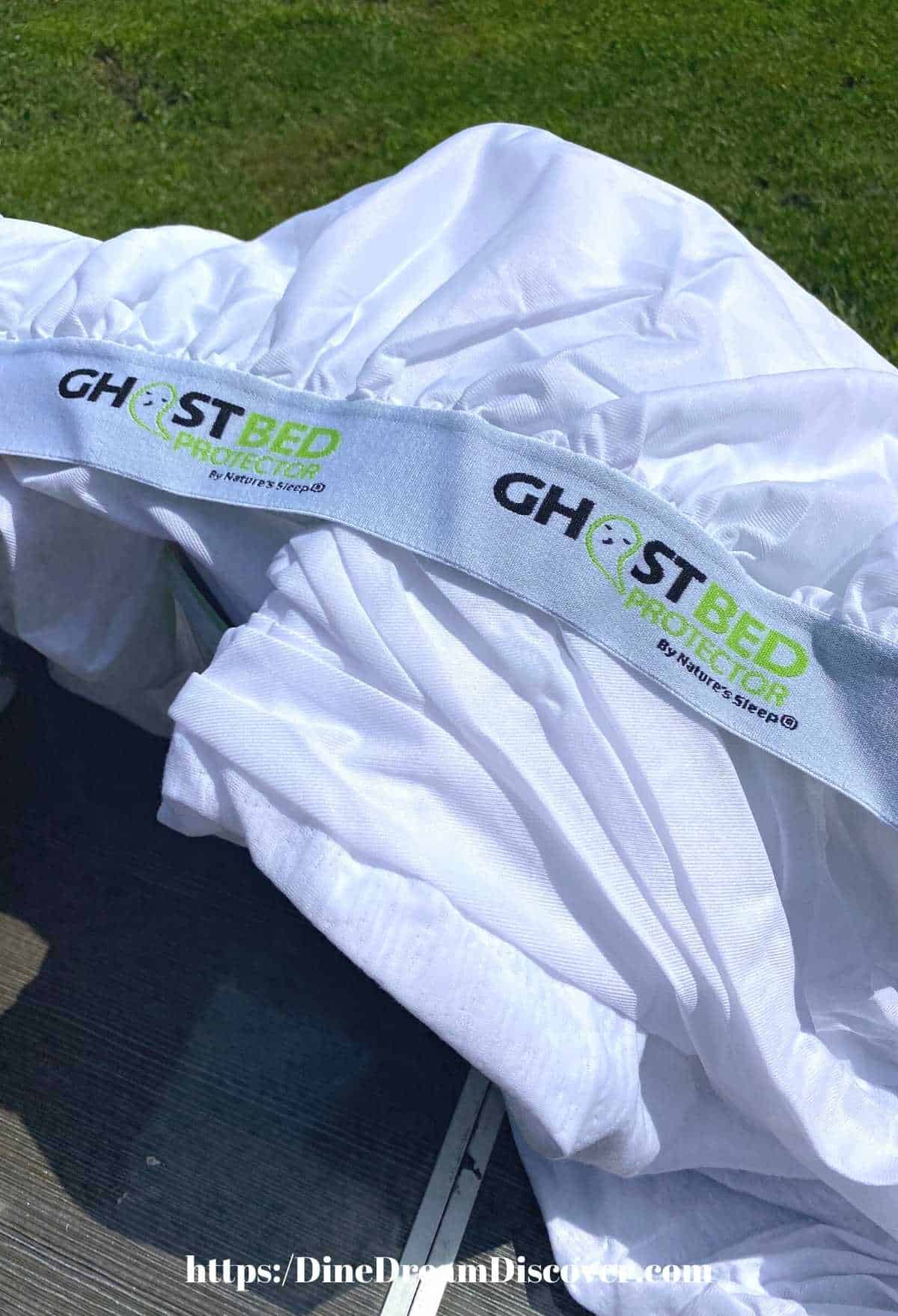 It encases the mattress and stays on no matter what.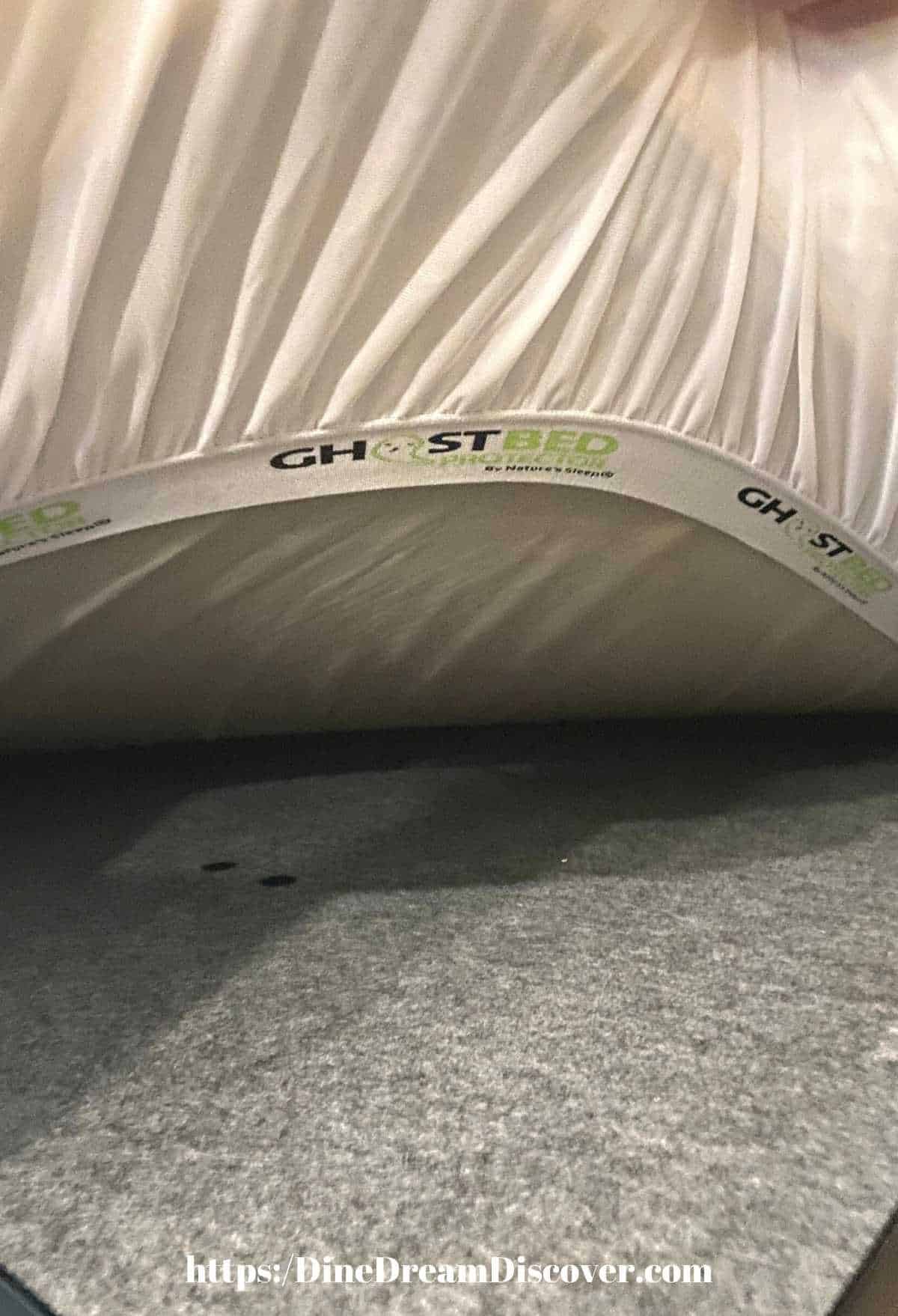 Are Waterproof Mattress Protectors Uncomfortable
A mattress protector will not make you feel hot or sweaty when you sleep on it because they are waterproof.
It won't trap heat or moisture against your skin, because it's made with a super-soft knit top, and is breathable.
Why you need one
If you want to ensure that your mattress stays clean and fresh then a waterproof mattress protector is necessary for optimal sleep.
Many people use mattress protectors to maintain their mattress without having to wash it as often, which can lengthen the life span of their mattress.
A waterproof mattress protector can help protect your mattress against nicks and tears while also preventing spills or accidents from seeping into your bed!
Final Thoughts on Memory Foam Mattress Protector
The mattress protector industry is a billion-dollar market. Mattress protectors cost an average of $100.00 to purchase and then shipping costs on top of that. If you have decided that investing in one isn't worth the money, think again!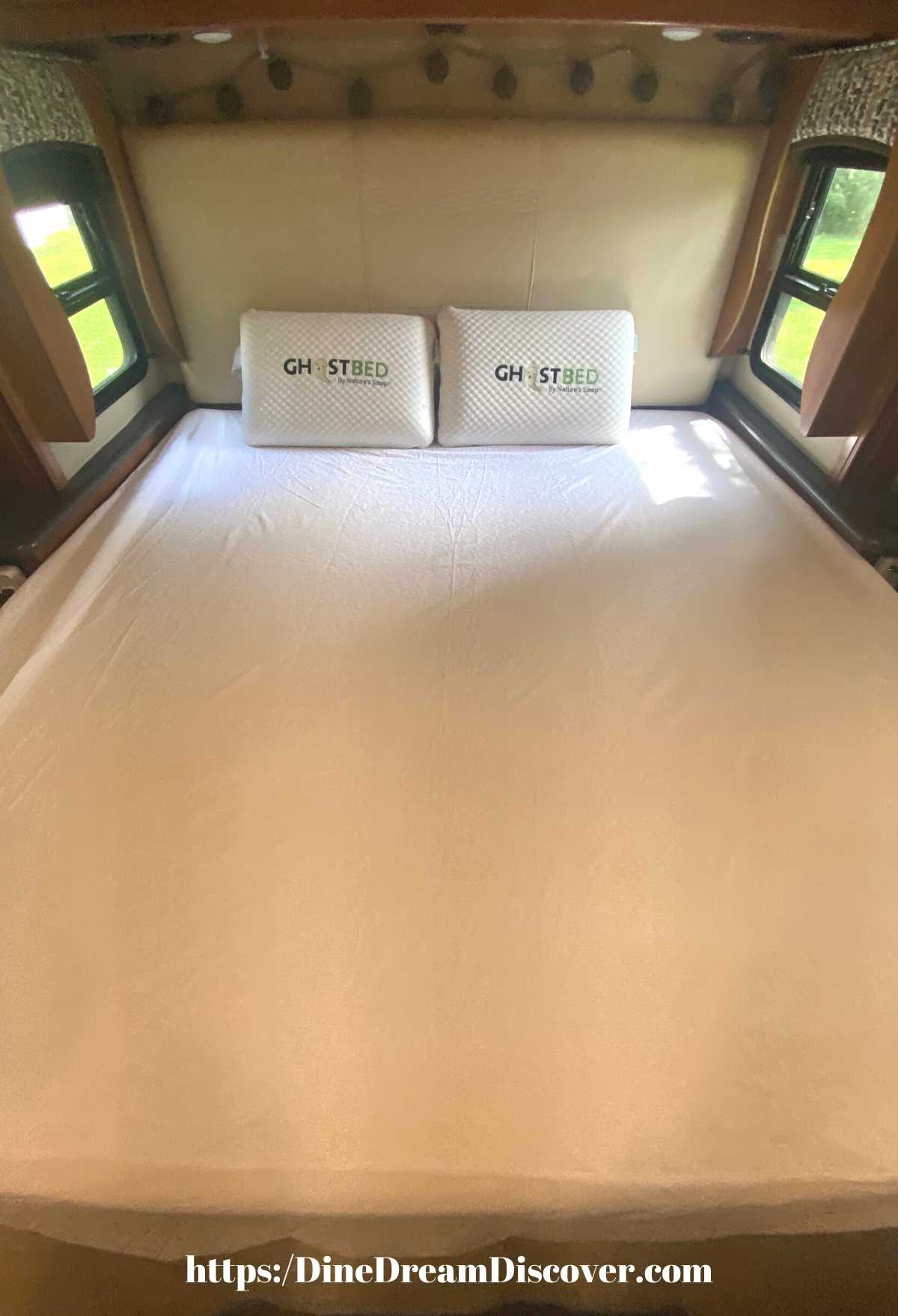 The GhostProtector mattress protector features:
Helps protect the mattress from spills, stains, and allergens
Soft cotton with a waterproof barrier
Super-soft knit top and breathable so it won't trap heat or moisture against your skin.
Machine washable mattress protector
It comes with a 10-year warranty so what are you waiting for? Get your mattress protected today while supplies last! And don't forget the GhostPillows too. We love ours and wouldn't be without them.
The GhostProtector mattress protector is available now on ghostbed.com with free shipping within the US! It comes in Twin size as well as Queen, King, California King sizes!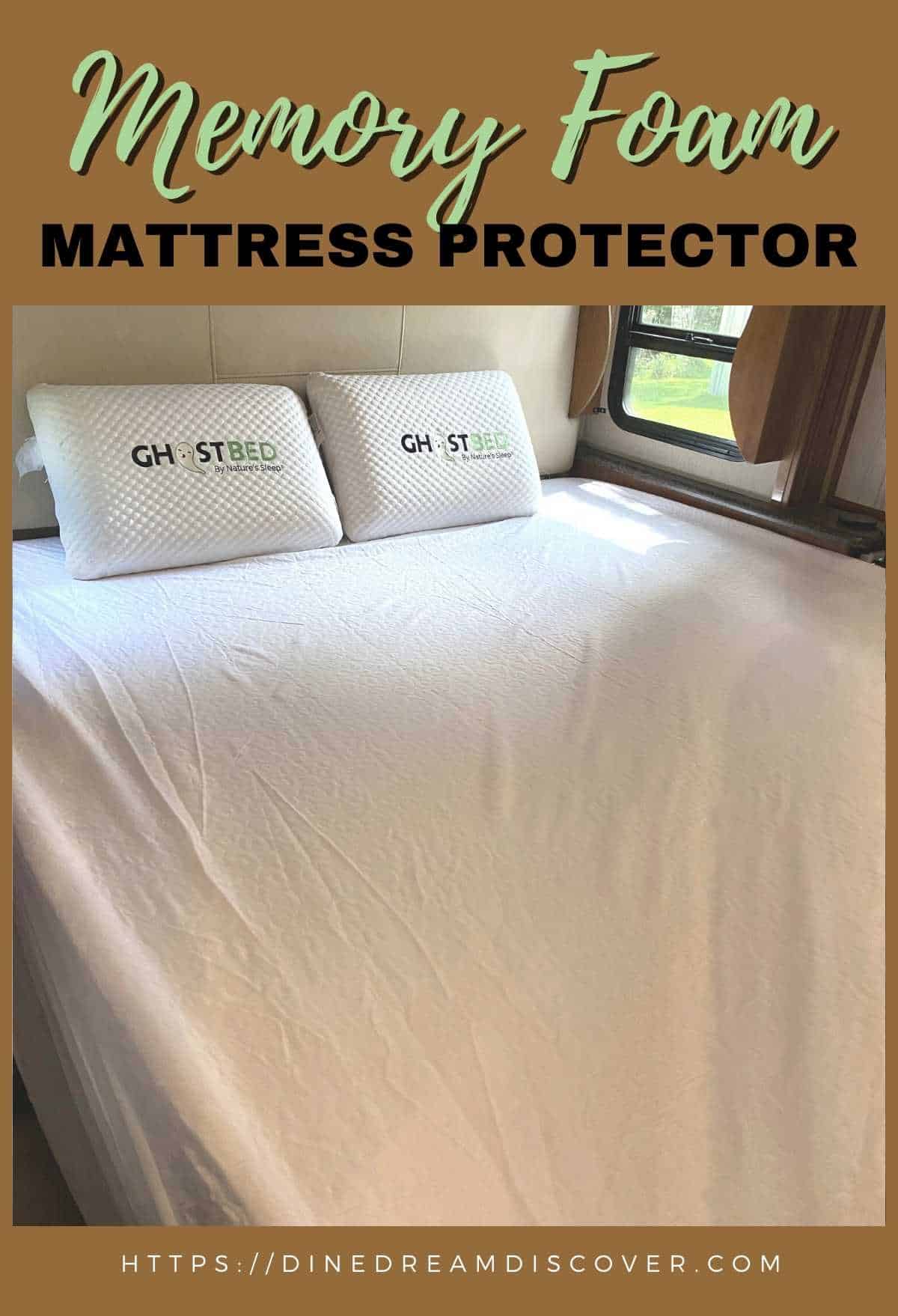 Connect with them on Facebook, Twitter, and Instagram.
Follow us on Pinterest and PIN IT FOR LATER!