Spin Master's Cool Maker Hollywood Hair Extension Maker, Orbeez Soothing Spa, and Cool Maker GO GLAM Nail Salon, are what you need for a Girls Spa Night at Home.
I received the products mentioned below in order to facilitate my review. All opinions are my own and may differ from yours. This post may contain affiliate links. See my disclosure policy for more info.
Girls Spa Night at Home with Spin Master
Girls, whether young or old, love pampering themselves and looking beautiful. Their hair, nails, and feet play a big part in that. Heck, we pay a lot of money to go to the spa on a regular basis.
However, it's a scary world out there and to be honest, I haven't even been to a hair and nail salon since March, and I don't plan on going anytime soon.
But you know how young girls and tweens love to do their makeup, nails, hair, and play dress-up? Well, Spin Master has the coolest and hottest products this year and I'm happy to add them to our Holiday Gift Guide.
We had the pleasure of hosting a Tryazon party with Spin Master's Cool Maker Hollywood Hair Extension Maker, Orbeez Soothing Spa, and Cool Maker GO GLAM Nail Salon.
While we were not able to host an actual house party thanks to being in quarantine, we did do a virtual party with some friends and family so we could share about these awesome products!
Today we are sharing them with y'all so you can plan ahead for your kids, grandkids, and nieces for this holiday.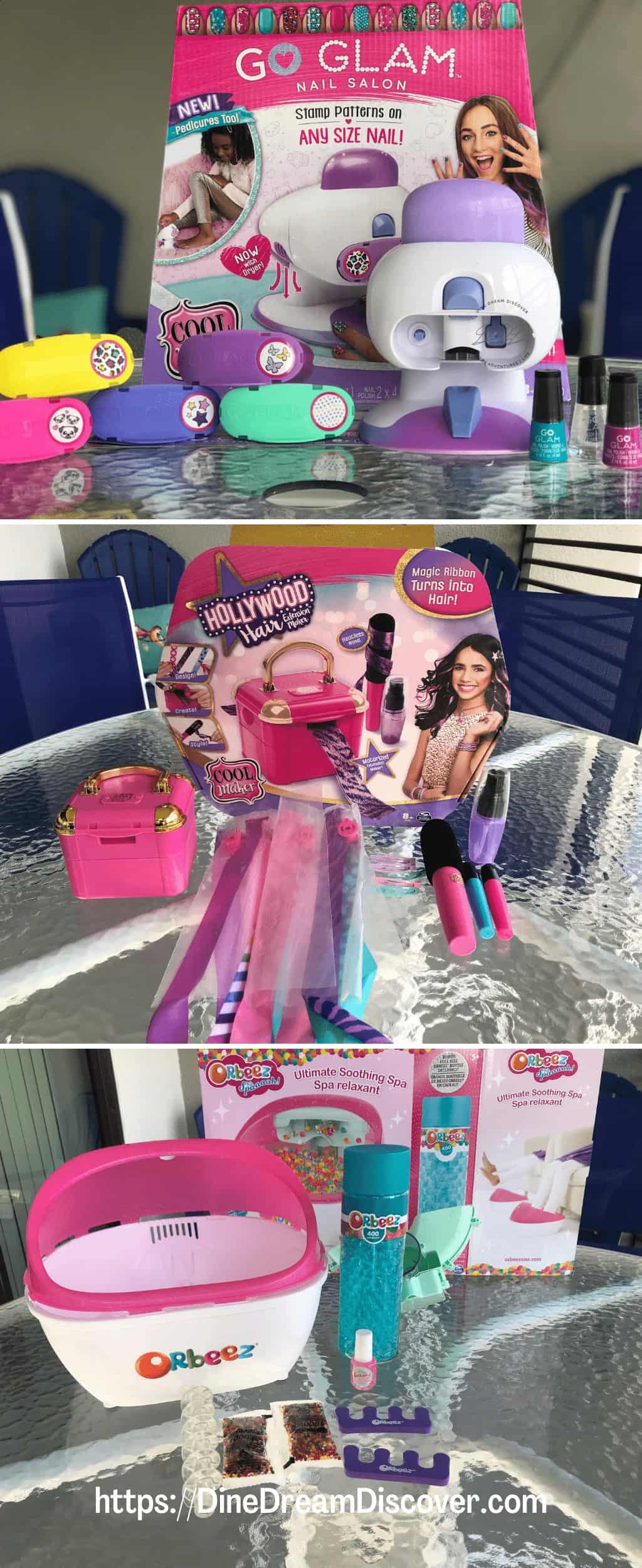 Cool Maker Hollywood Hair Extension Maker
I wasn't sure what to expect when the Hollywood Hair Extension Maker arrived for our Girls Spa Night party but was super excited the way they turned out.
The girls loved it. The 2 "AA" batteries are not included so make sure you have some on hand.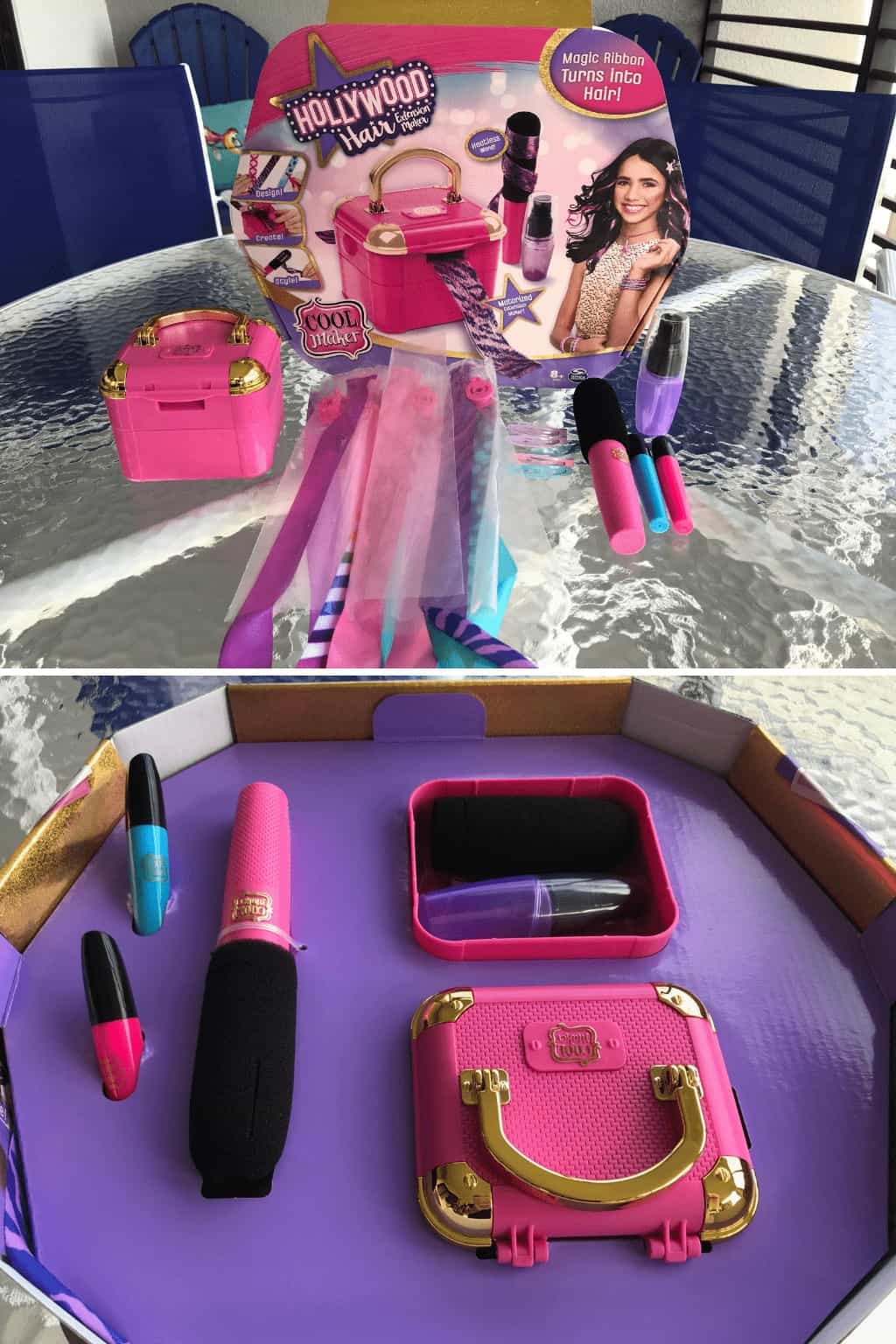 They are actually ribbons and the machine shreds them to make them look like thin hair strands. You start by coloring the ribbon if you want to.
Then you shred it with the machine. You then use the heatless curling iron that comes with two attachments. When you are done, everything stores in the base of the machine.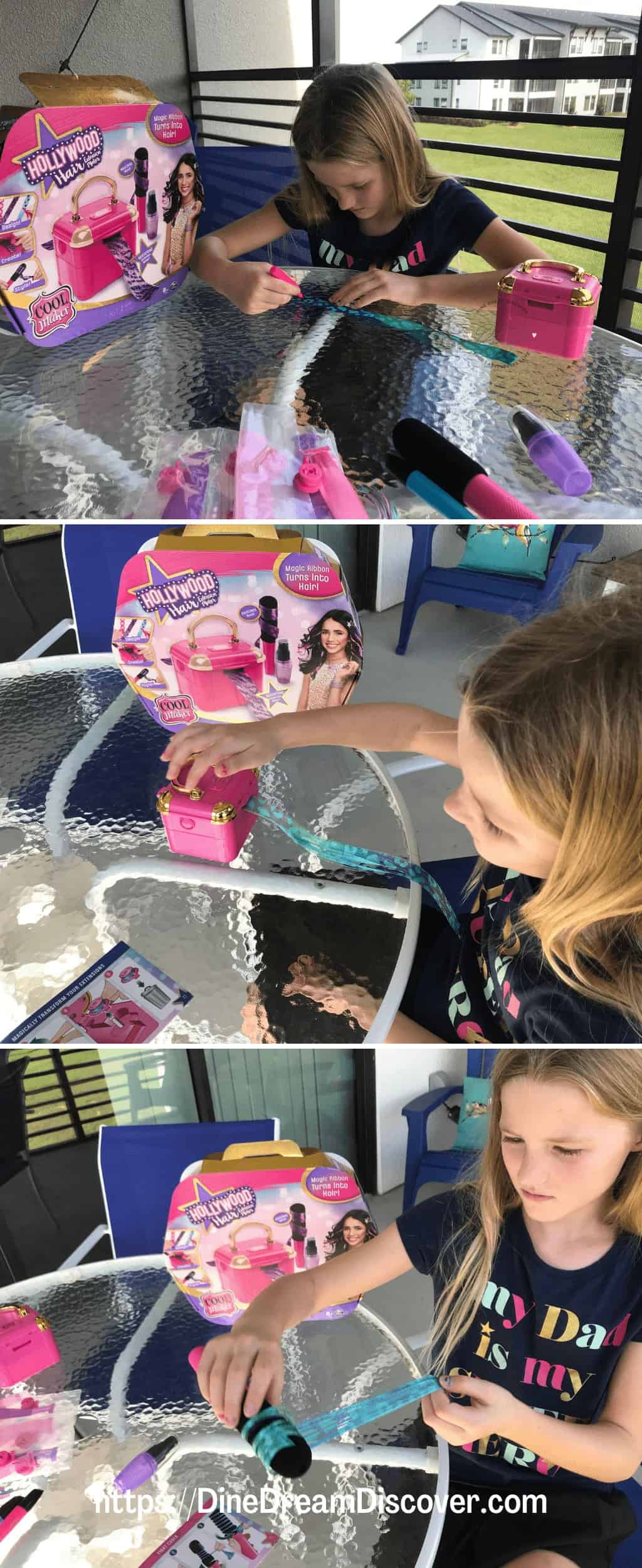 You can make 12 hair extensions and while we only clipped it in, there are so many possibilities like braiding them in, etc. They were able to do it themselves and it was very easy.
Makes a cute gift for tweens and even as young 7 had no problem making them.
Orbeez Soothing Spa
The Soothing Spa was so much fun! It comes with 2,000 Orbeez Seeds and 400 Bonus Grown Orbeez.
You don't have to use them all at once, however, we did and that just makes it so much more fun.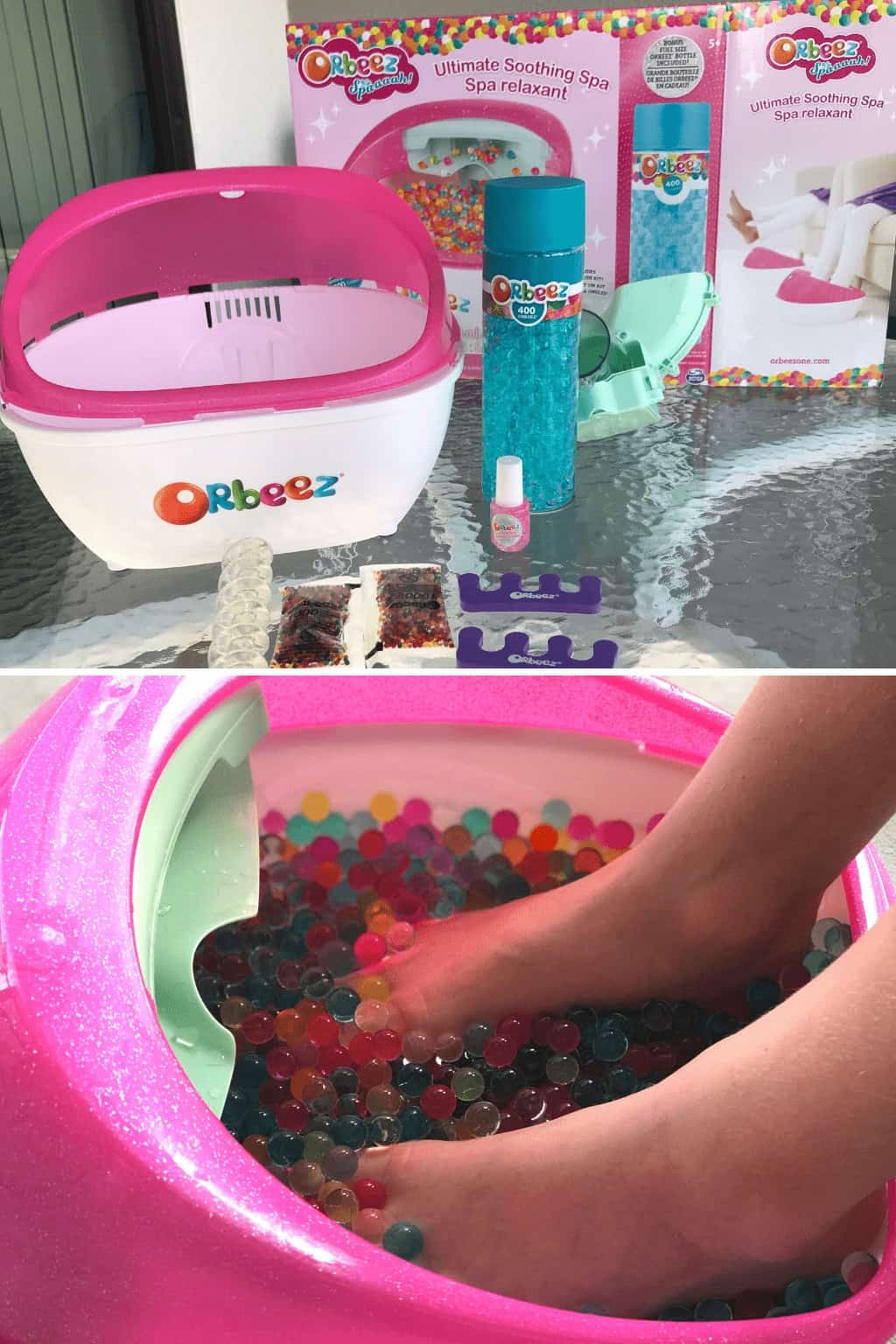 Make sure to give yourself 24 hours to soak the Orbeez so they are fully absorbed with water. I have heard of some being disappointed because they didn't know basically because they didn't read the directions. 😔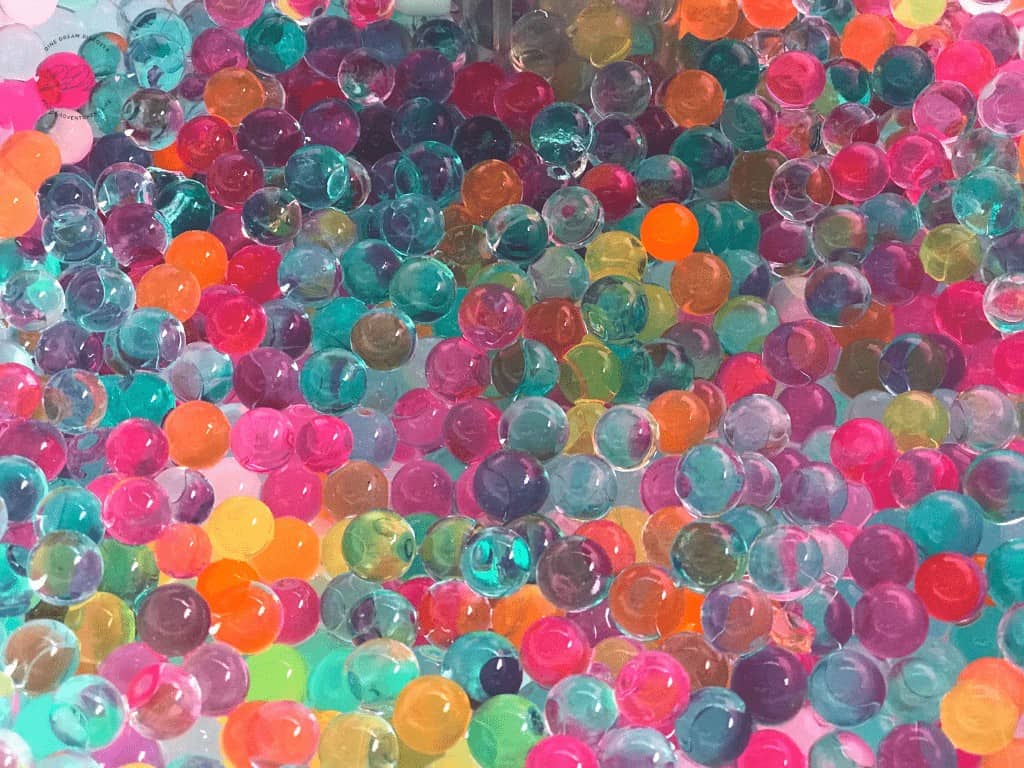 And while most people think that it's only for girls, Noah enjoyed it too as well we did. But in the end, it's such a great price that you can buy each child their own Orbeez Soothing Spa.
3 "AA" Batteries aren't included so have some on hand. I love how the Orbeez cascade over your feet. It really is a neat feeling. The Orbeez can be hard to clean up but we used them on the patio just in case.
They are slippery little buggers and hard to catch once they start bouncing out of the foot spa.
Cool Maker GO GLAM Nail Salon
The Cool Maker GO GLAM Nail Salon is pretty cool with the nail stampers. Whether you are young or old, the nail stampers fit any size of nail. And can do up to 125 nails.
It's super easy to use. Just paint your nails, pop one of the five patterns into the machine, and press to stamp. It even comes with its very own nail dryer. Everything stores in the compact bag when you are done. It takes 4 "AA" batteries that are not included.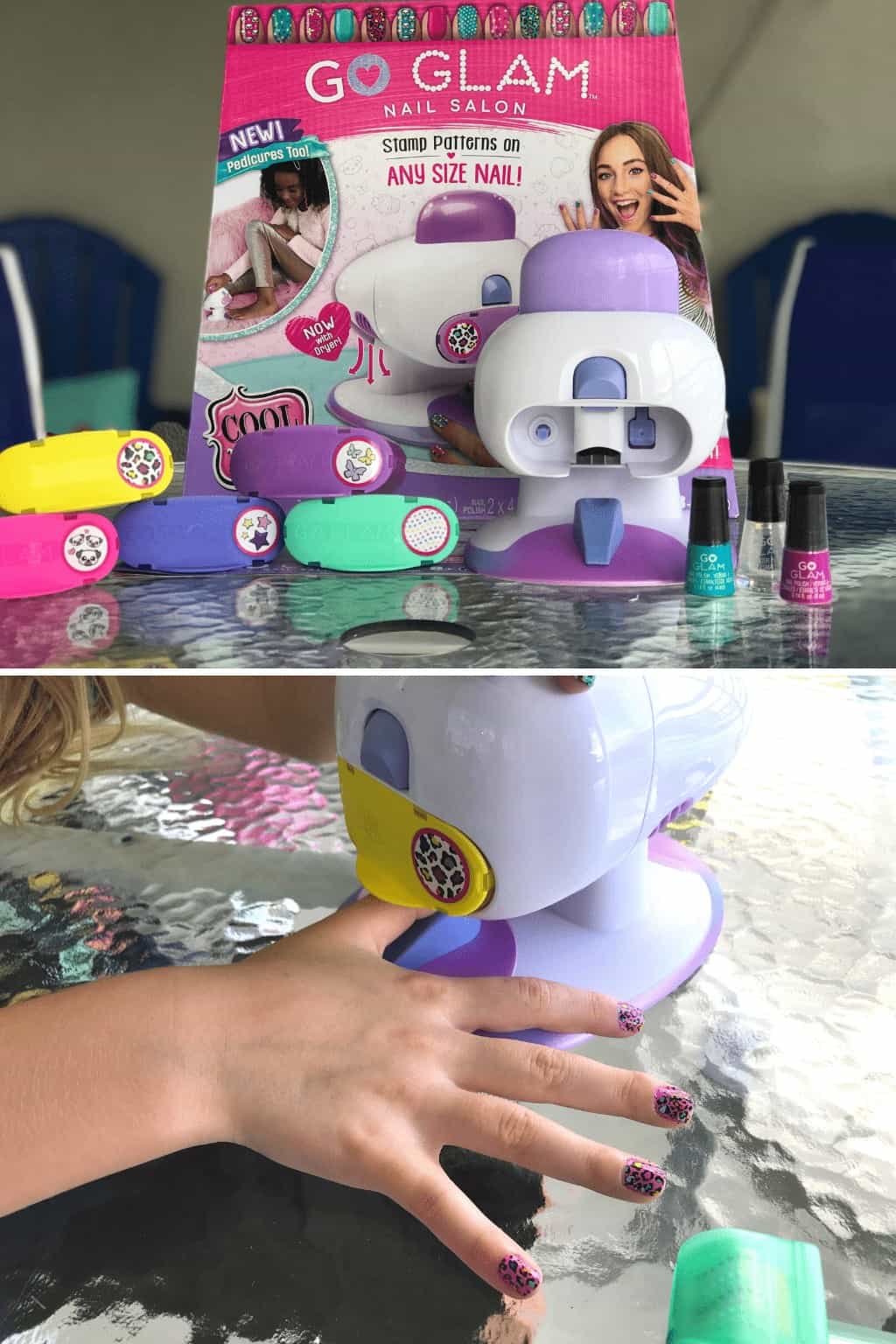 Aubrey had fun painting and stamping my nails and can't wait to be able to get together with her friends to show it off (if they don't get it for Christmas.) Plus, I actually like the way looked and might use it when she isn't looking. 😉
It comes with blue and pink nail polish that is safe for kids and nontoxic. Made for ages 8 and up and is perfect for your kids, grandkids, nieces, and friends kids making a great gift that everyone will want.
Where to Purchase Spin Master Girls Spa Night Items
The Cool Maker products are available at Target, Walmart, and Amazon.com. The Orbeez Soothing Spa is available at Walmart, Target, and Amazon. Connect with Spin Master on Facebook, Twitter, and Instagram.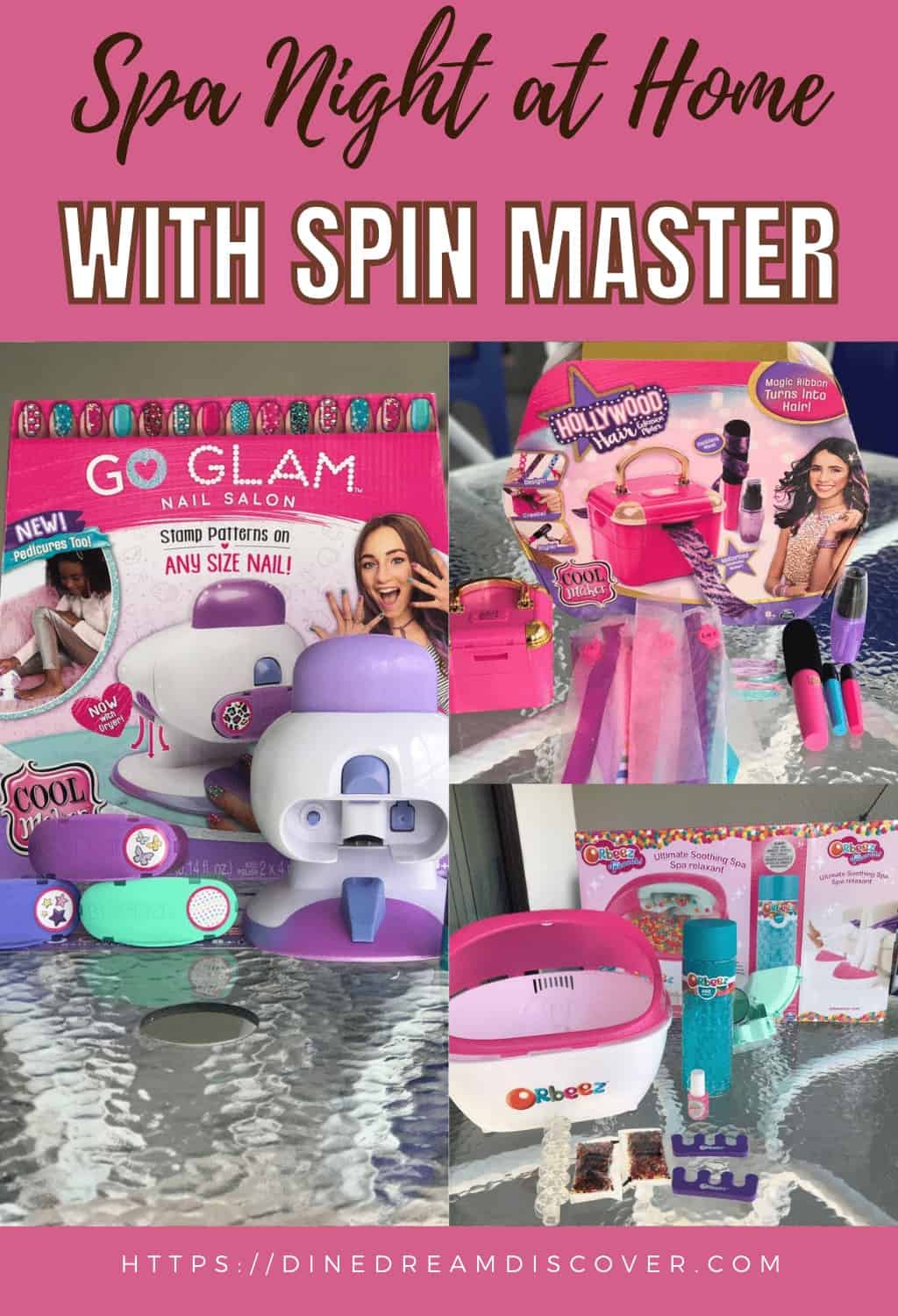 Follow us on Pinterest and PIN IT FOR LATER!