With Christmas getting closer by the day, we are sharing our favorite Kids Stocking Stuffers roundup to make it easier for you find what you are looking for.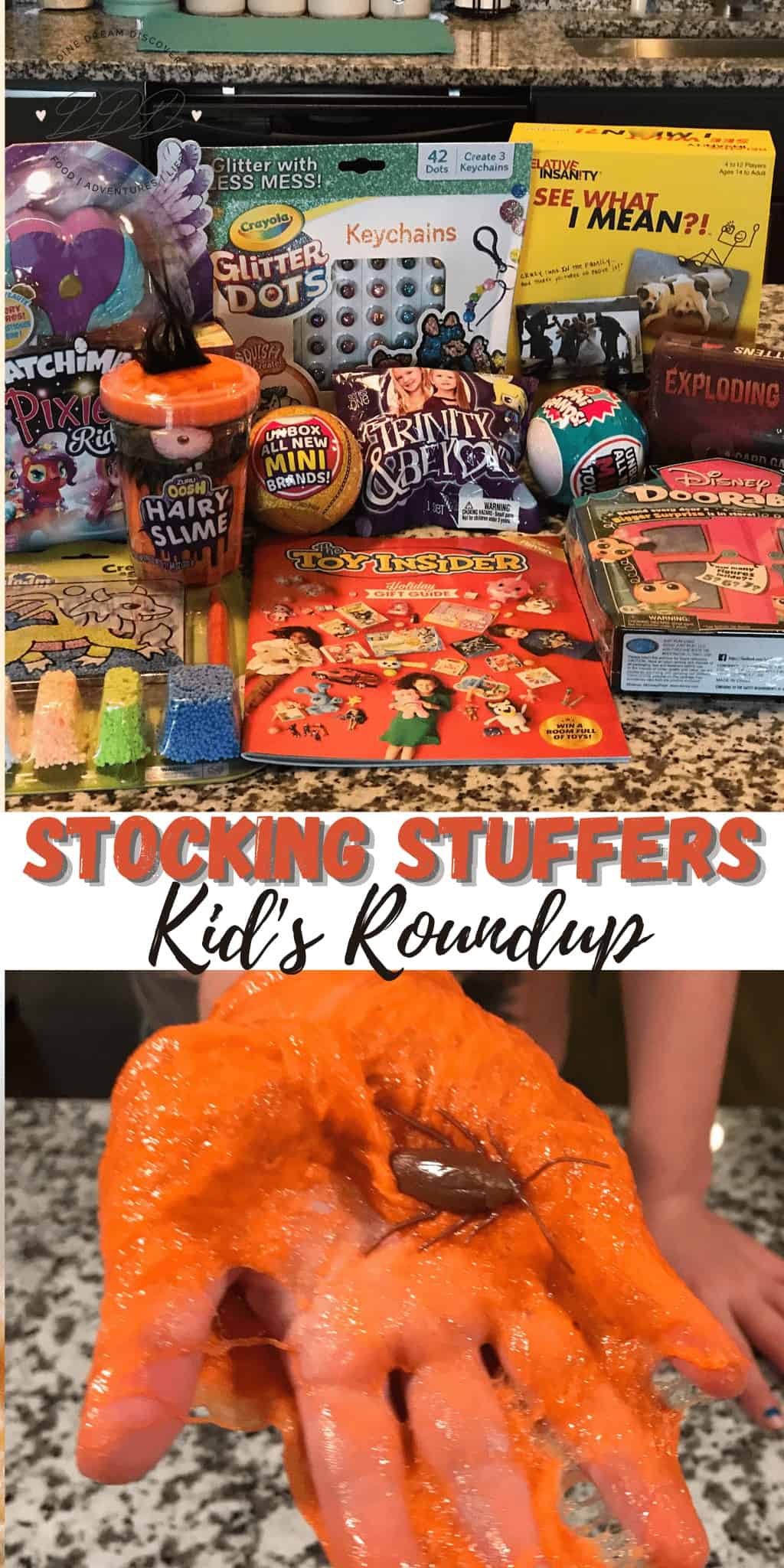 I received the products mentioned below in order to facilitate my review. All opinions are my own and may differ from yours. This post may contain affiliate links. See my disclosure policy for more info.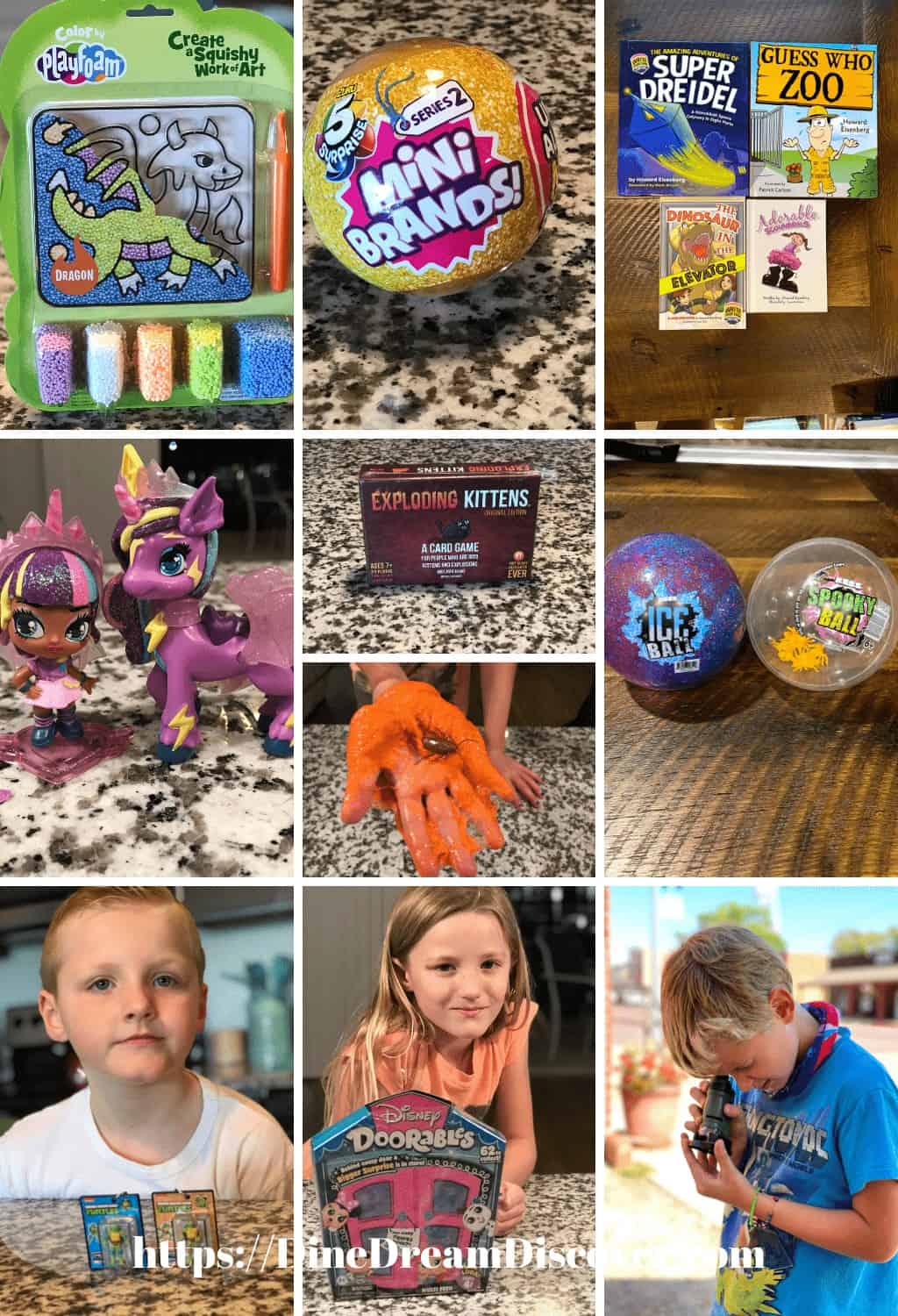 Kids Stocking Stuffers Roundup
With Christmas getting closer by the day, we are sharing our favorite Kids Stocking Stuffers roundup to make it easier for you find what you are looking for.
This list has something for everybody! Whether you are looking for something for the Disney fans, science buffs, or those that love to read, this roundup has everything your are looking for. Be sure to check out all our other items in our Holiday Gift Guide.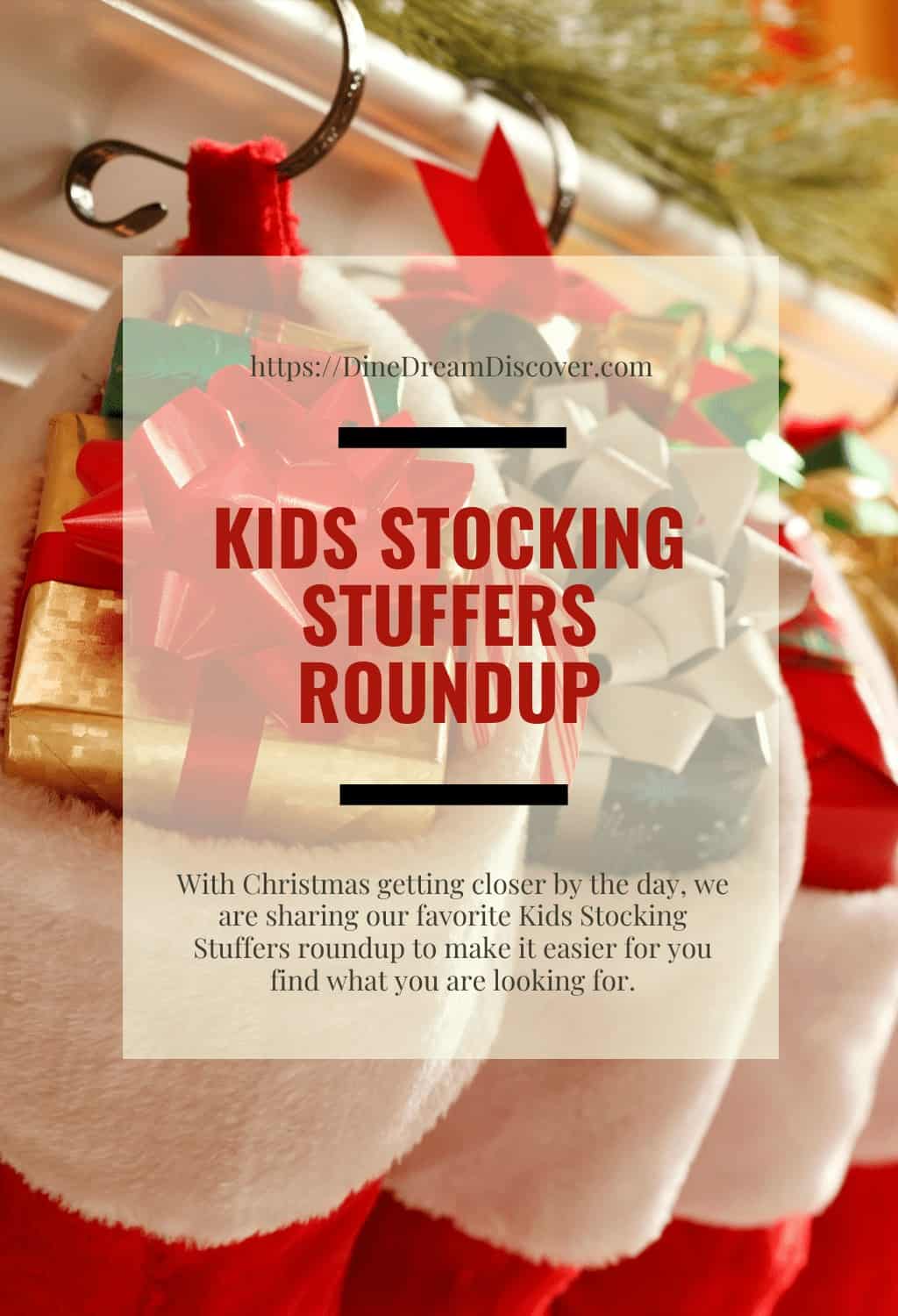 Pixies, Disney, Slime, and Minis
Hatchimals Pixies Riders
Pixies Riders, Moonlight Mia Pixie and Unicornix Glider Set are just one of 10 Pixies Riders to collect. The box turns into a playset and a display case for your Pixies Riders.
The set includes 1 Pixie and 1 Rider. Each set also includes 4 matching accessories and 1 of 10 unique features to discover, like fuzzy, color change, metallic and more! What feature will you reveal?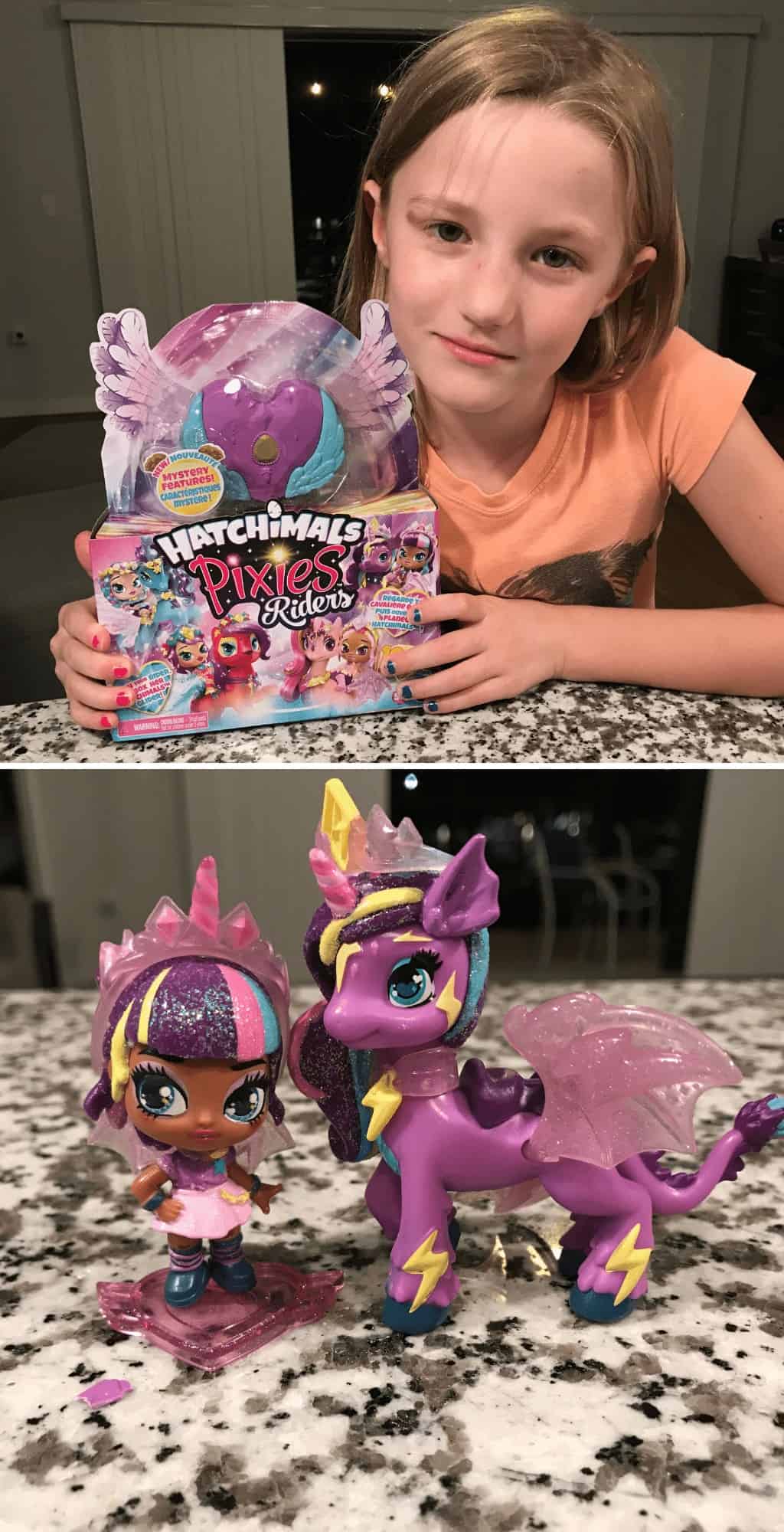 The Pixie has fluttery wings, poseable legs and comes with a matching Glider she can really ride! Both have beautiful mystical details and poseable heads.
Disney Doorables
Disney Doorables Multi Peek Pack has a surprise behind every door. There are 62 collectable figures in series 4 to collect. But because of the blind packaging, you won't know what surprises are behind the doors.
There are 5, 6, or 7 in each package. Each character is 1.5 inches tall and feature stylized detailing and signature glitter eyes.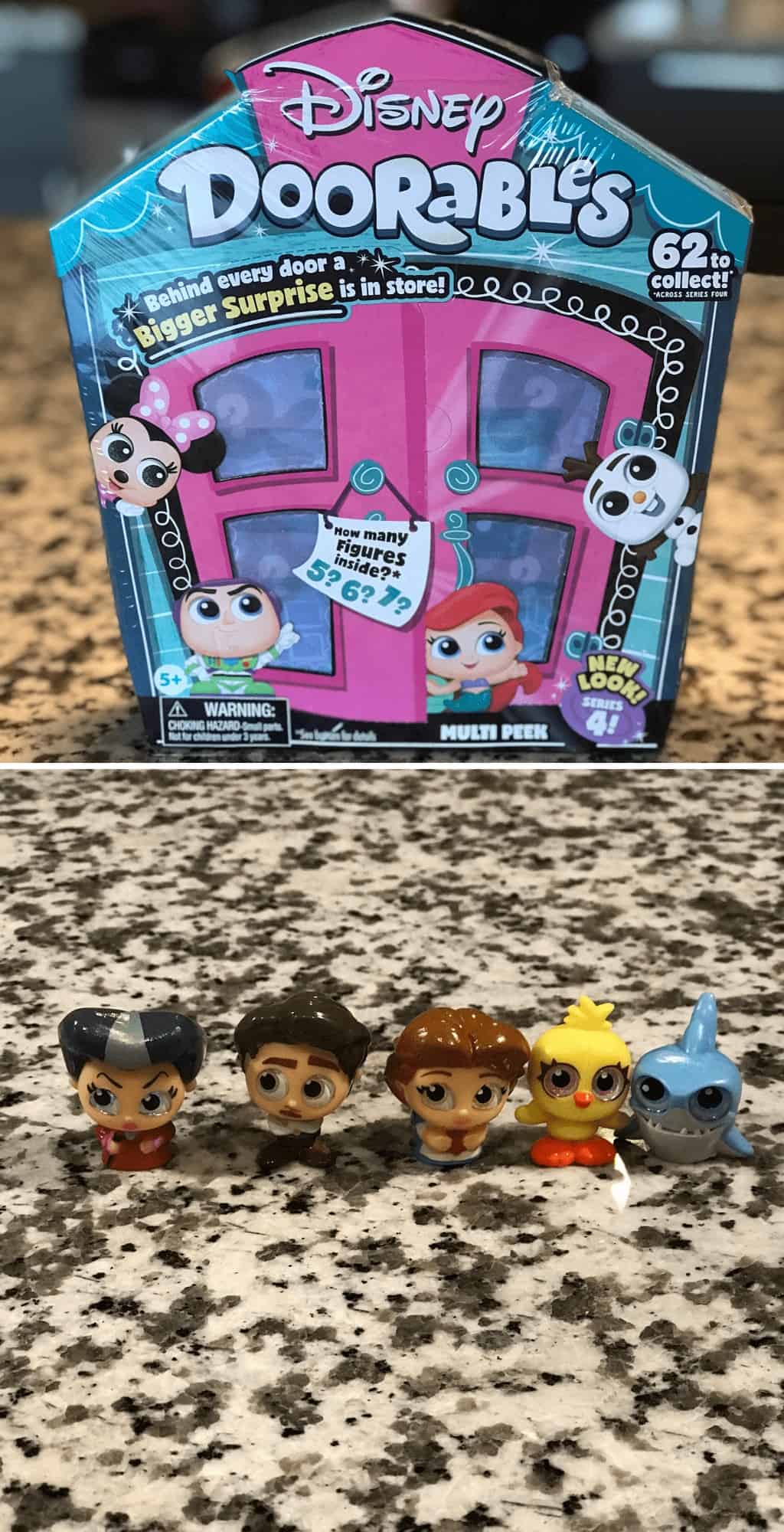 Made for age 5 that include characters from your favorite stories, Mickey & Friends, Tangled, Cinderella, Finding Nemo, Lilo and Stitch, The Lion King, Aladdin, The Little Mermaid, Toy Story, Beauty and the Beast, and Frozen.
ZURU OOSH Hairy Slime
ZURU Hairy Slime is available in three different colors containing hair and insects. 🥴 The kids can squish, squeeze and stretch the non toxic slime to find the bugs and hair inside. I like that it's also non-sticky.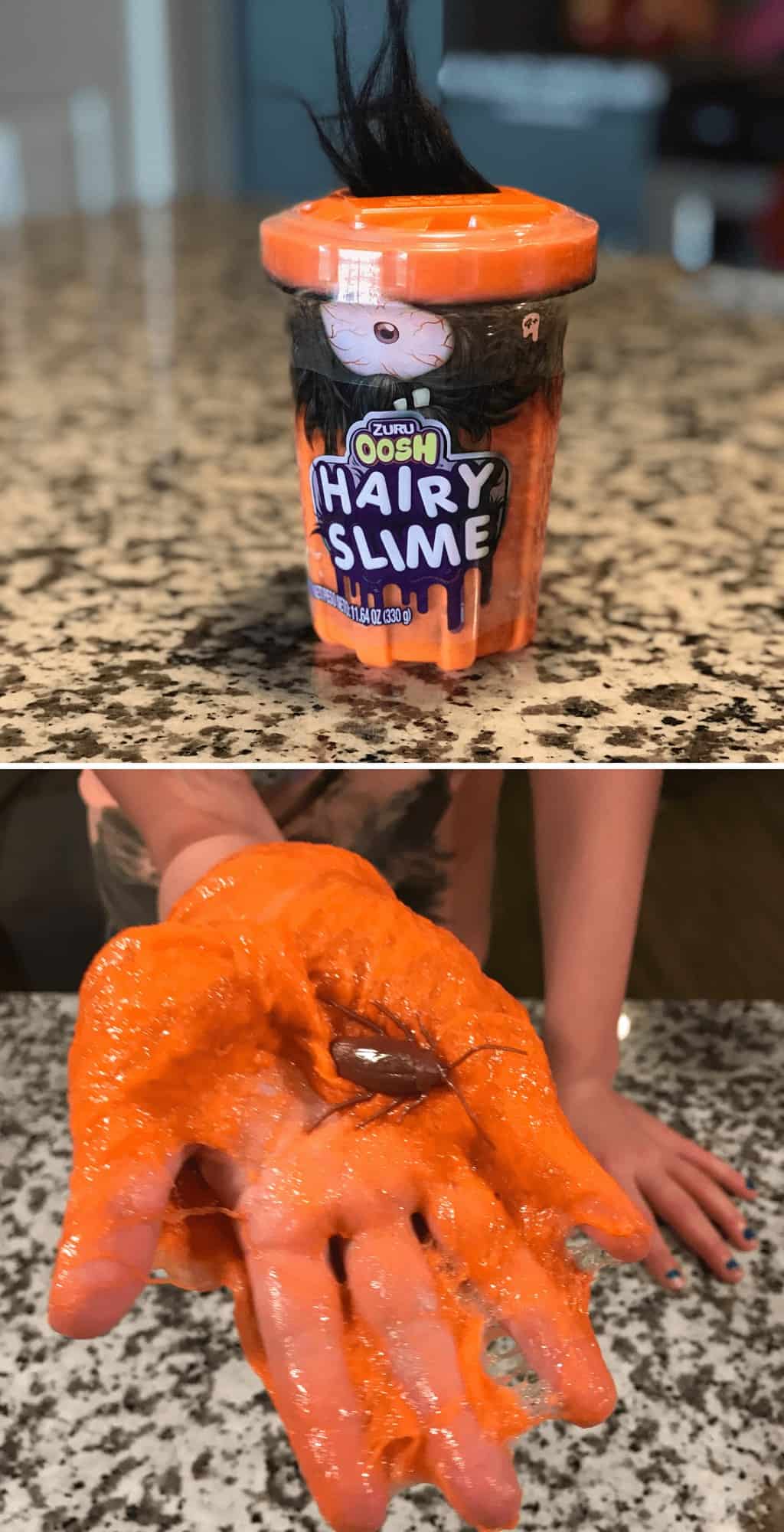 Playing with Slime is good for kids. It exercises kids' coordination, ability with hands, eyes, and develop creativity and imagination to create fun crafts.
Mini Brands
Mini Brands are adorable little items that replicate food items but in mini size made by ZURU. There are over 70 miniatures of your favorite brands to collect including Lunchables, Kool Aid, Jell-O, Heinz Ketchup, BabyBel and more!
Collect all miniature shopping accessories to create your own miniature shopping world.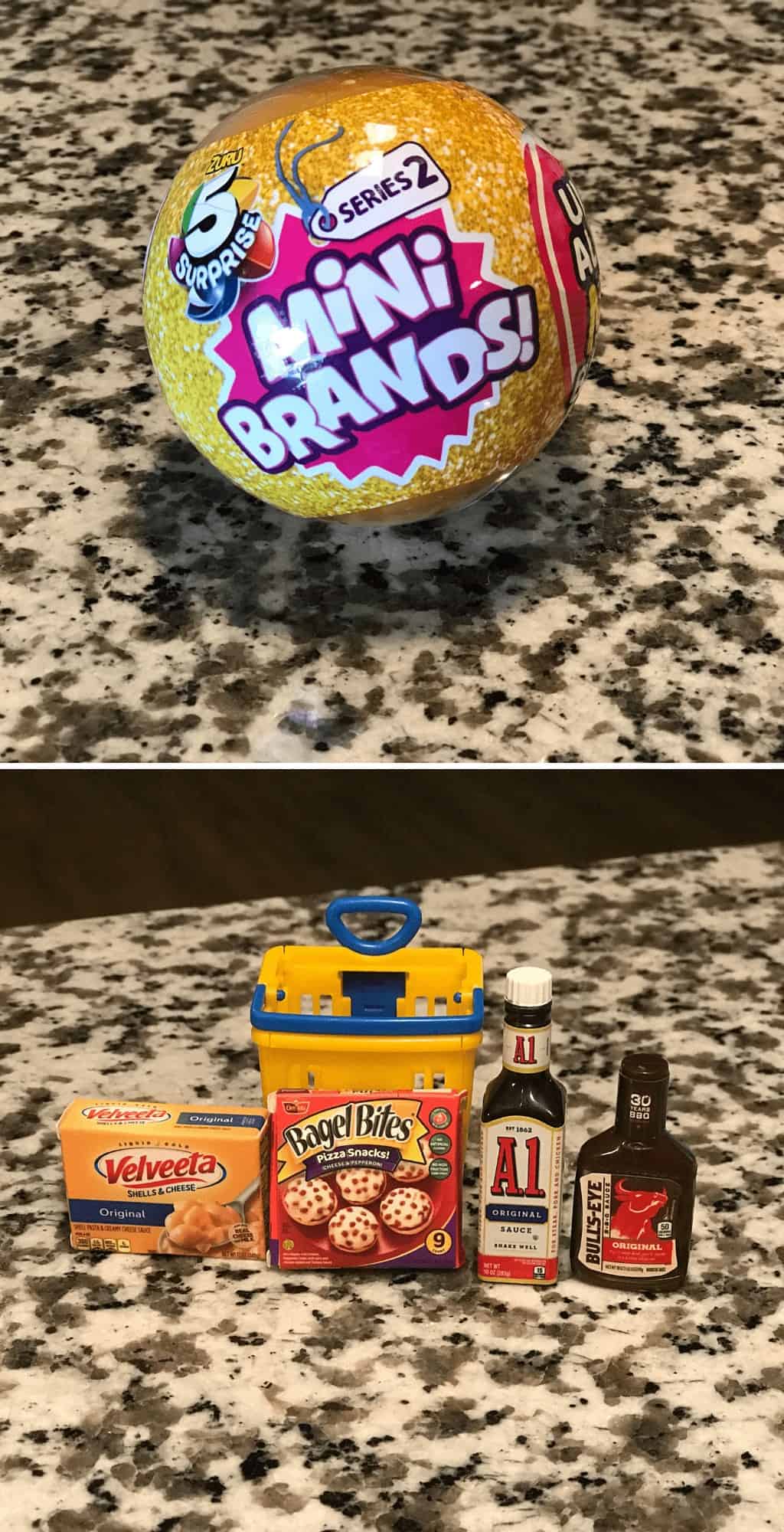 Each capsule contains 5 mystery miniatures with rare collectables in some of the capsules. There are over 60 miniature toys and accessories to collect including rare glow in the dark and shimmery minis plus, super rare gold minis.
Find minis of your favorite toys from Nickelodeon, ZURU, Rubiks, Crayola and more. Collect them all to create your own mini toy store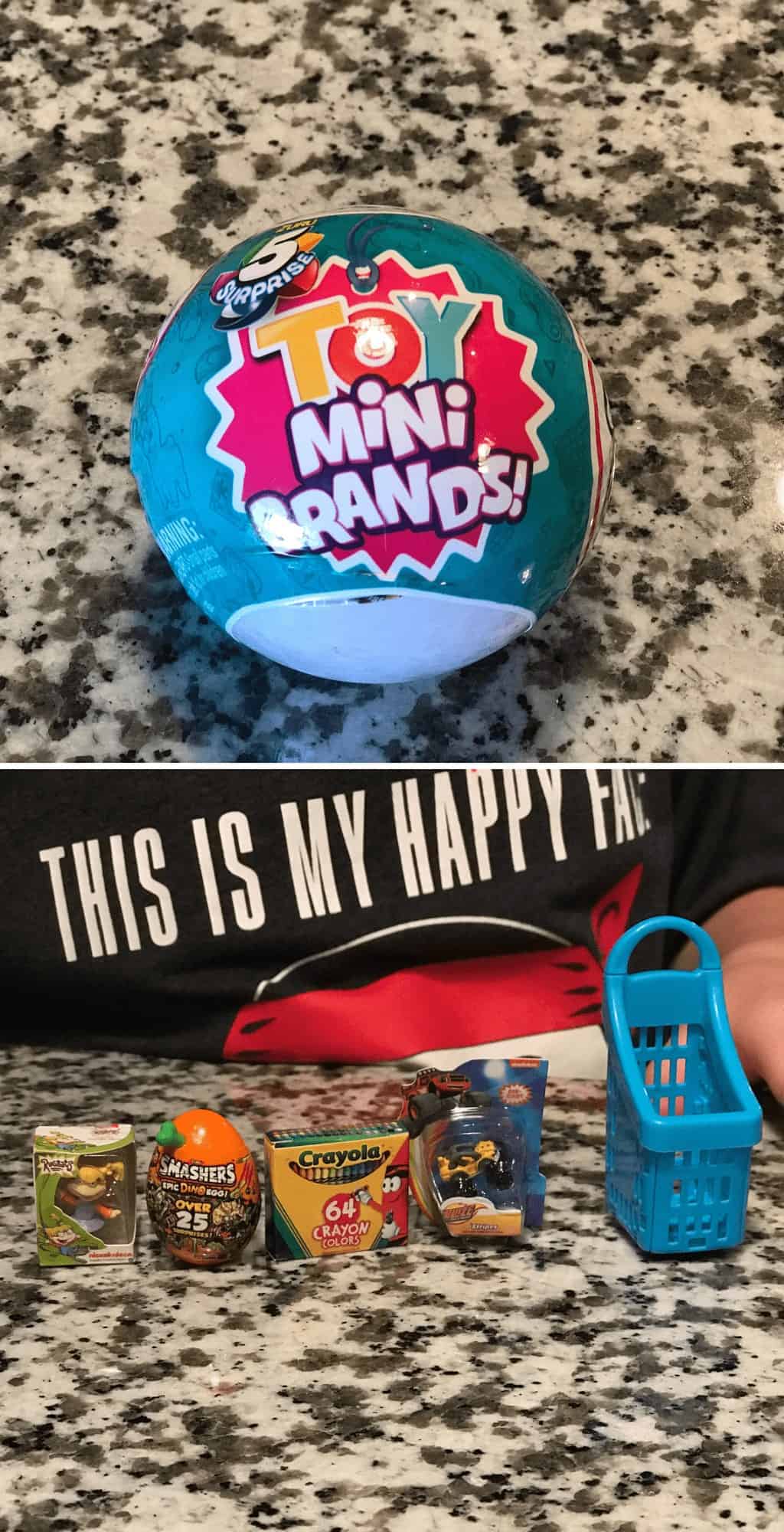 Foam, Balls, and Cards
Playfoam
Color by Playfoam Dragon is made by Educational Insights. Create a colorful masterpiece by squishing the Playfoam into the canvas.
The kit includes five colors of Playfoam, squisher tool, and display stand and helps to build fine motor skills. It's safe and non toxic and never dries out. Which means they can use it over and over again.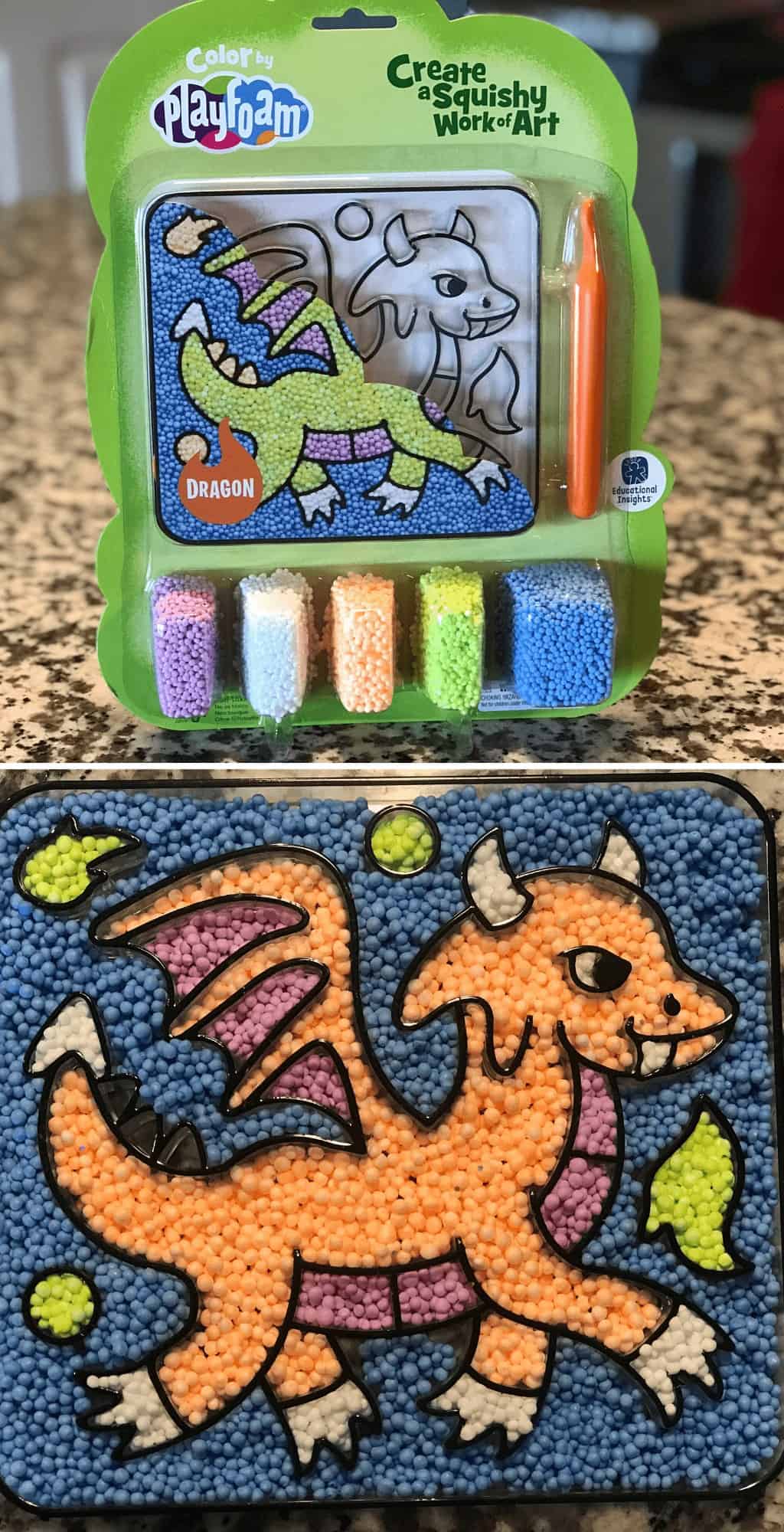 Made for ages 3 and up and makes a great stocking stuffer.
Kess Ice Ball and Spooky Ball
Both Kess balls are a good size and bounce high. Made of soft rubber, the kids will have fun just watching the shimmery liquid inside.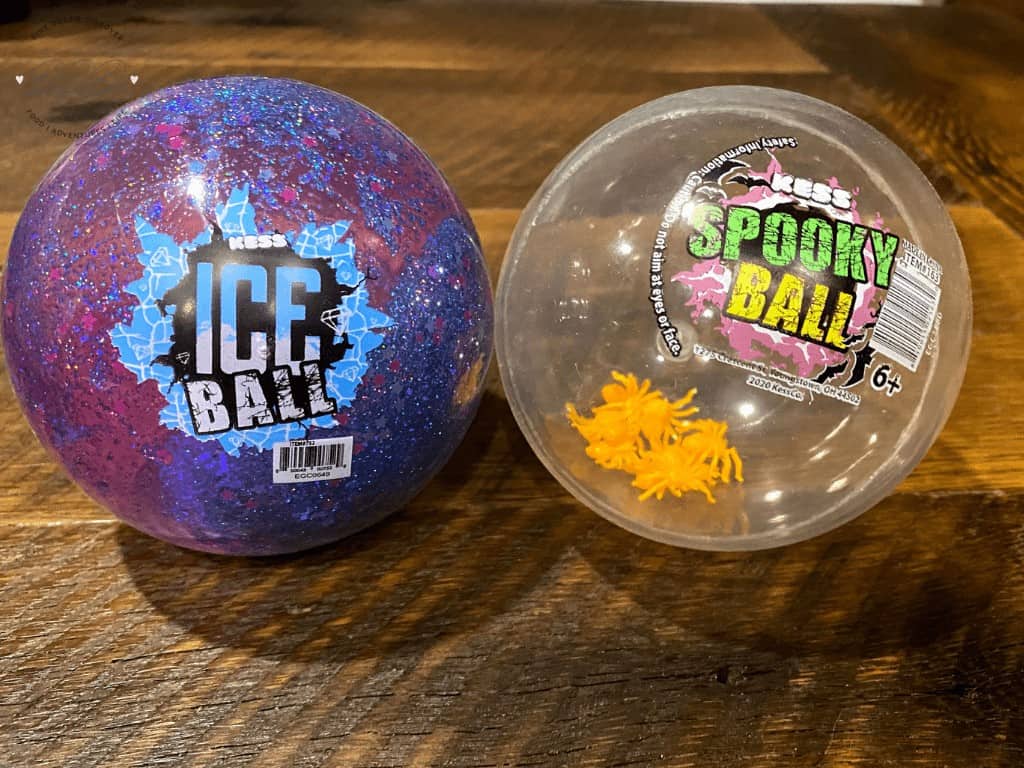 The Kess Ice Ball is filled with liquid glitter that moves as it bounces. They are available in six different colors.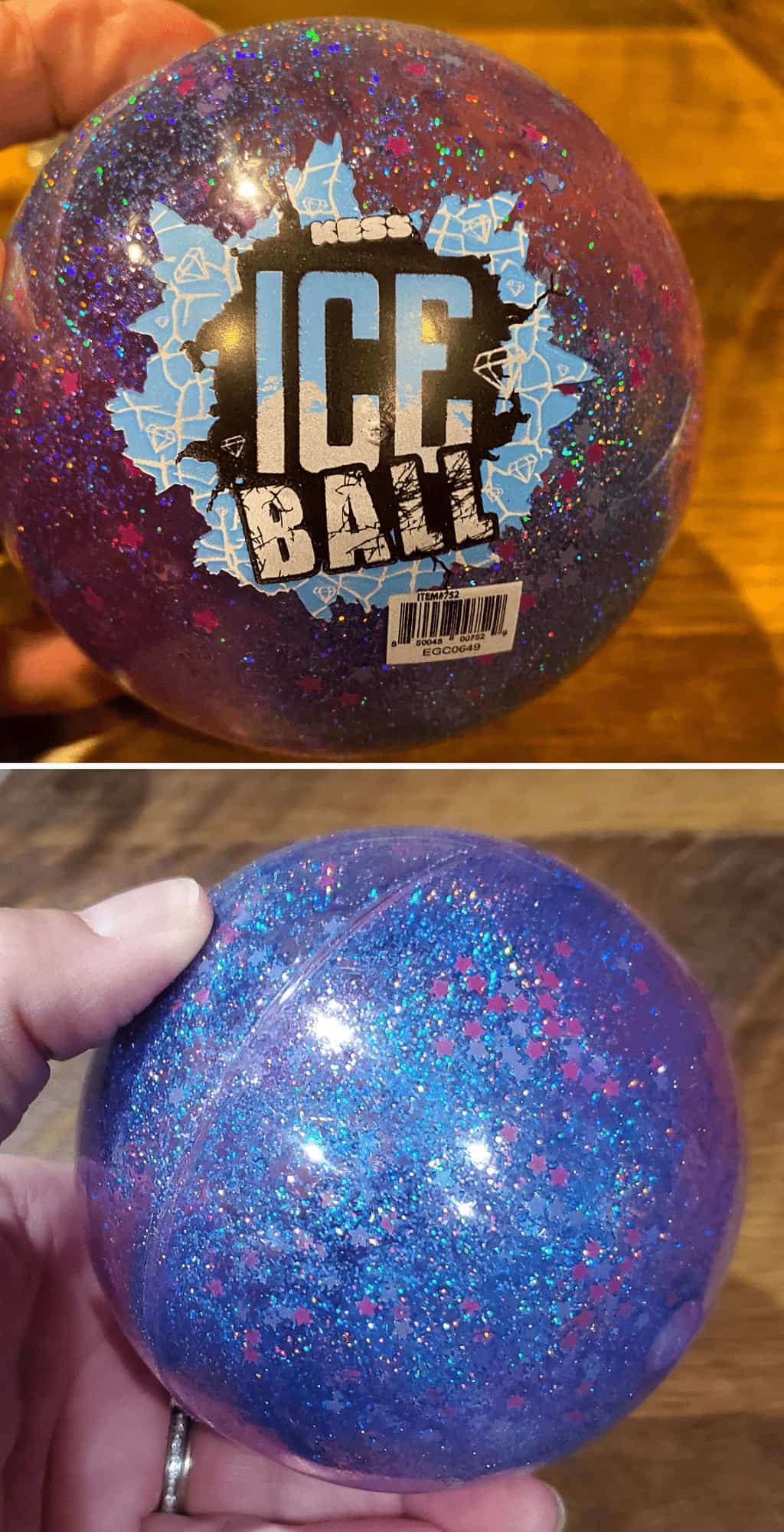 The Spooky Crawly Ball is filled with creepy crawly spiders that move when the ball bounces.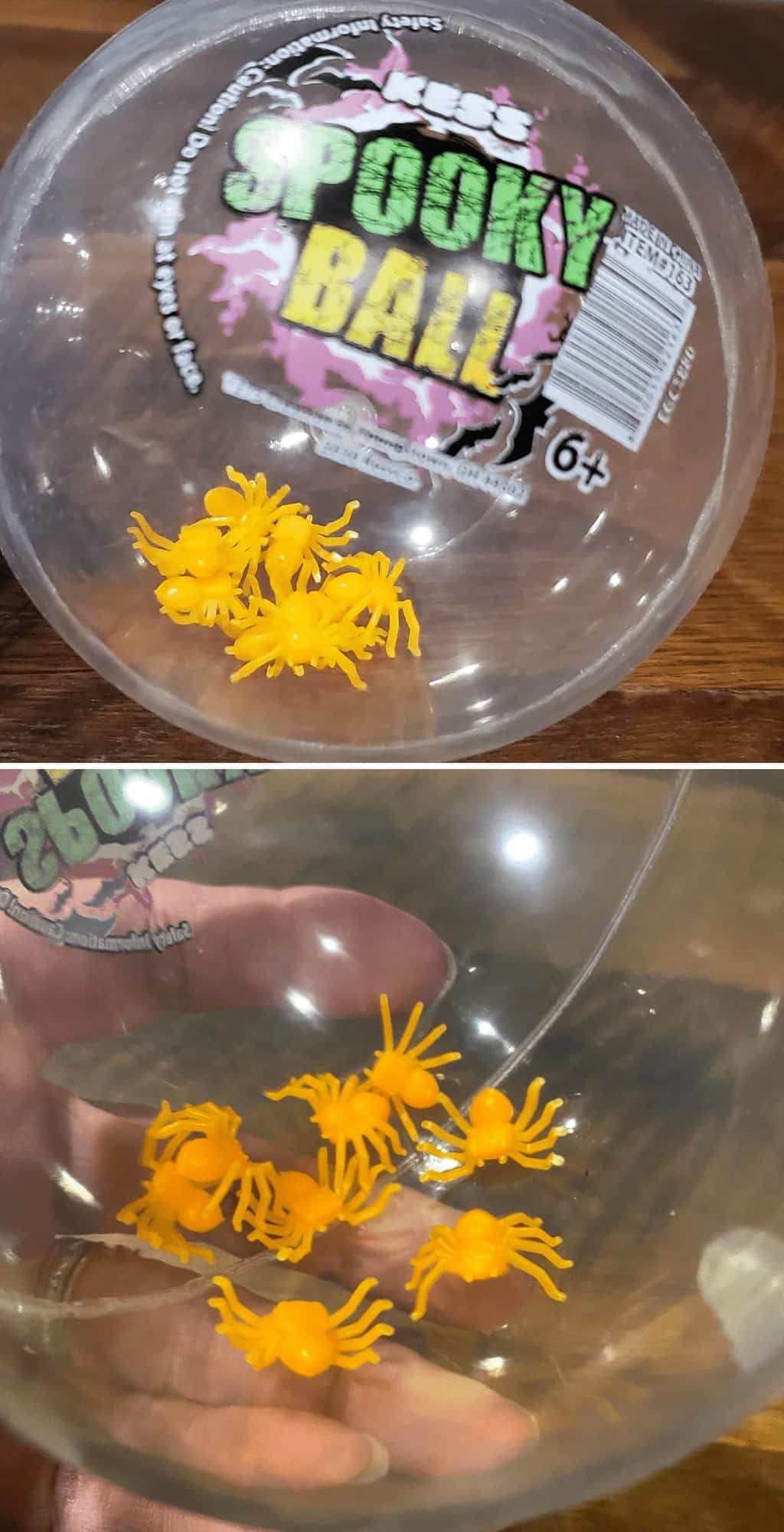 Exploding Kittens Card Game
When I first sat down to play the Exploding Kittens card game, I thought it was going to be hard to understand. And I thought there were going to be kittens exploding all over the table.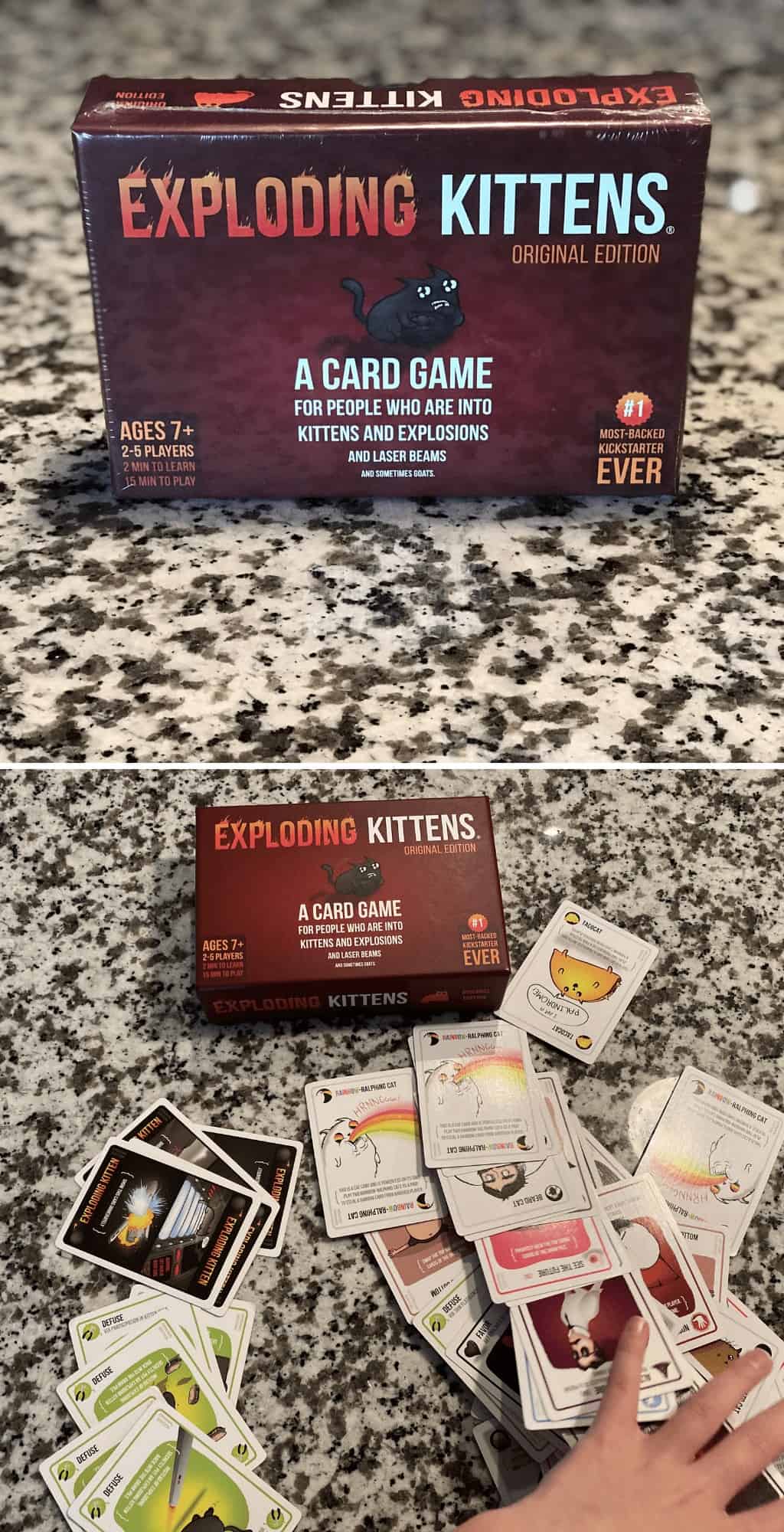 However, that was farthest from the truth. After one game and my grandkids, ages 6 and 8 teaching me, I was a pro in no time. The game is easy to play. You just have to avoid getting blown up by the exploding kittens.
What's nice is that you if you are lucky enough, you might get the card that lets you peak at the next few cards so you know if one of your opponents is going to get one.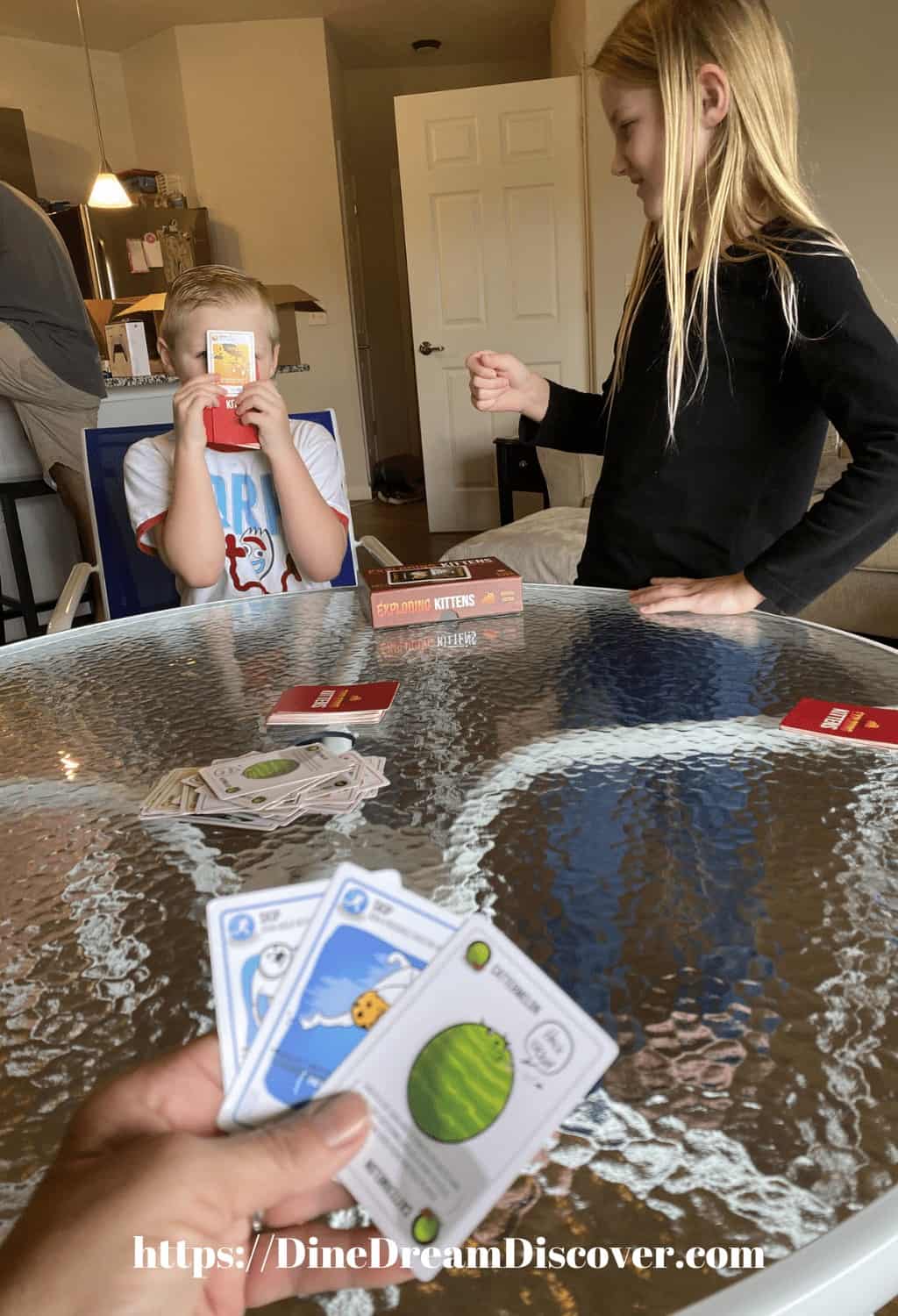 There is also an Exploding Kittens Card Game for adults only.
How much did we like this card game? We bought one for everyone on our Christmas list! 😉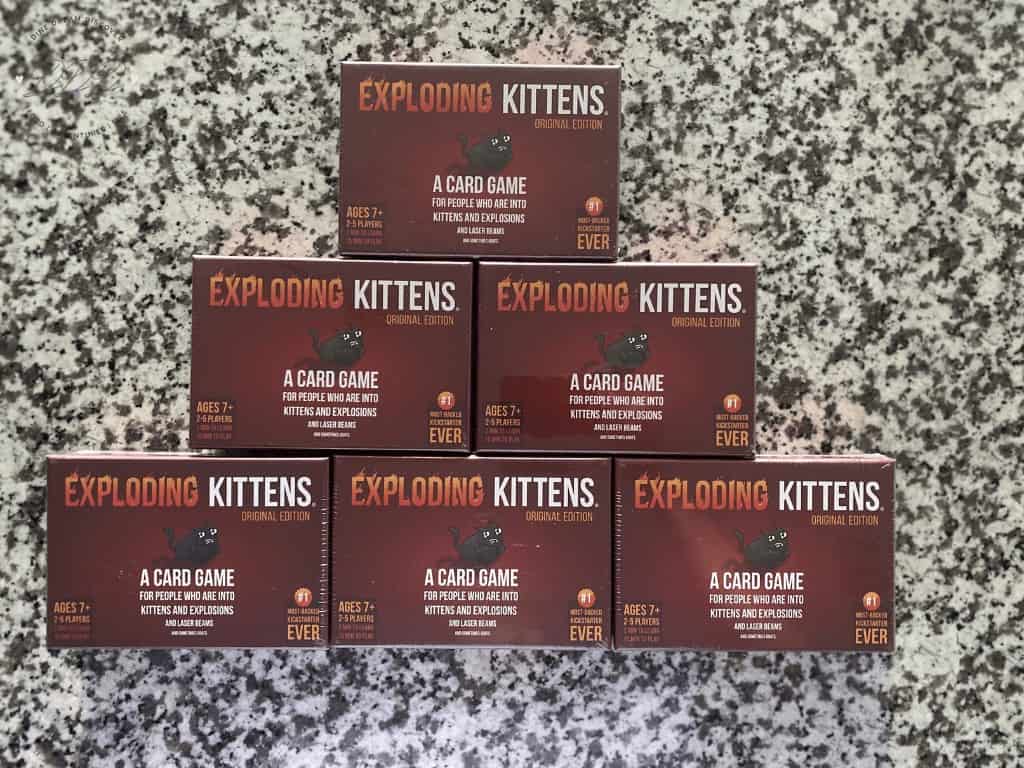 Pocket Toys
EverDreamerz Comic World
EverDreamerz Comic World Viona Surprise Set by Playmobil are a collectable character from candy world. There are 12 in all to collect with a limited edition balloon lady with the golden muffin charm.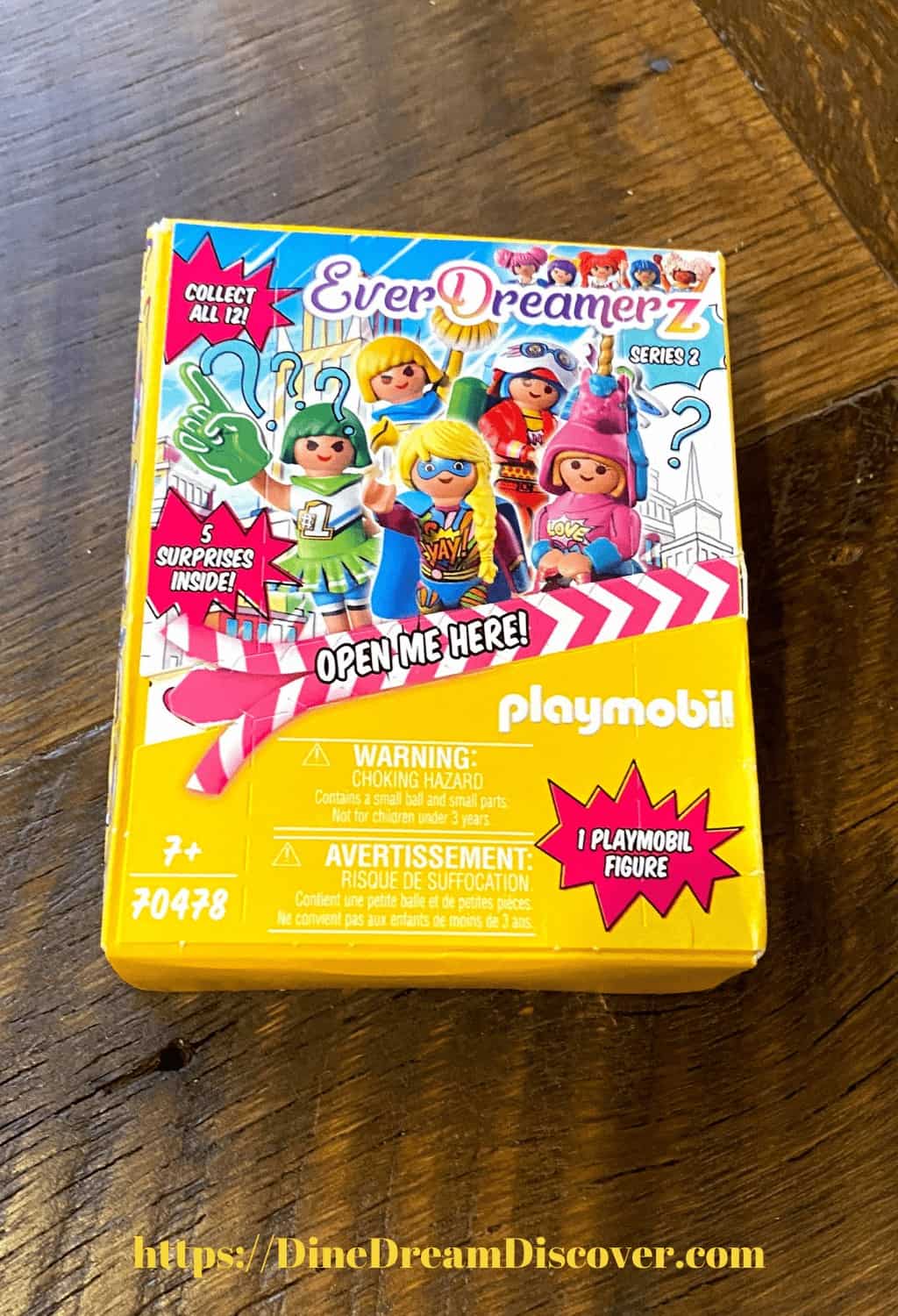 Each mystery box has five surprises inside, a surprise character, a character-specific charm, trading card, sticker and accessories. Made for ages 7 and up.
MicroBrite Lighted Pocket Microscope
The MicroBrite Lighted Pocket Microscope is a pocket microscope that the kids can take anywhere with them.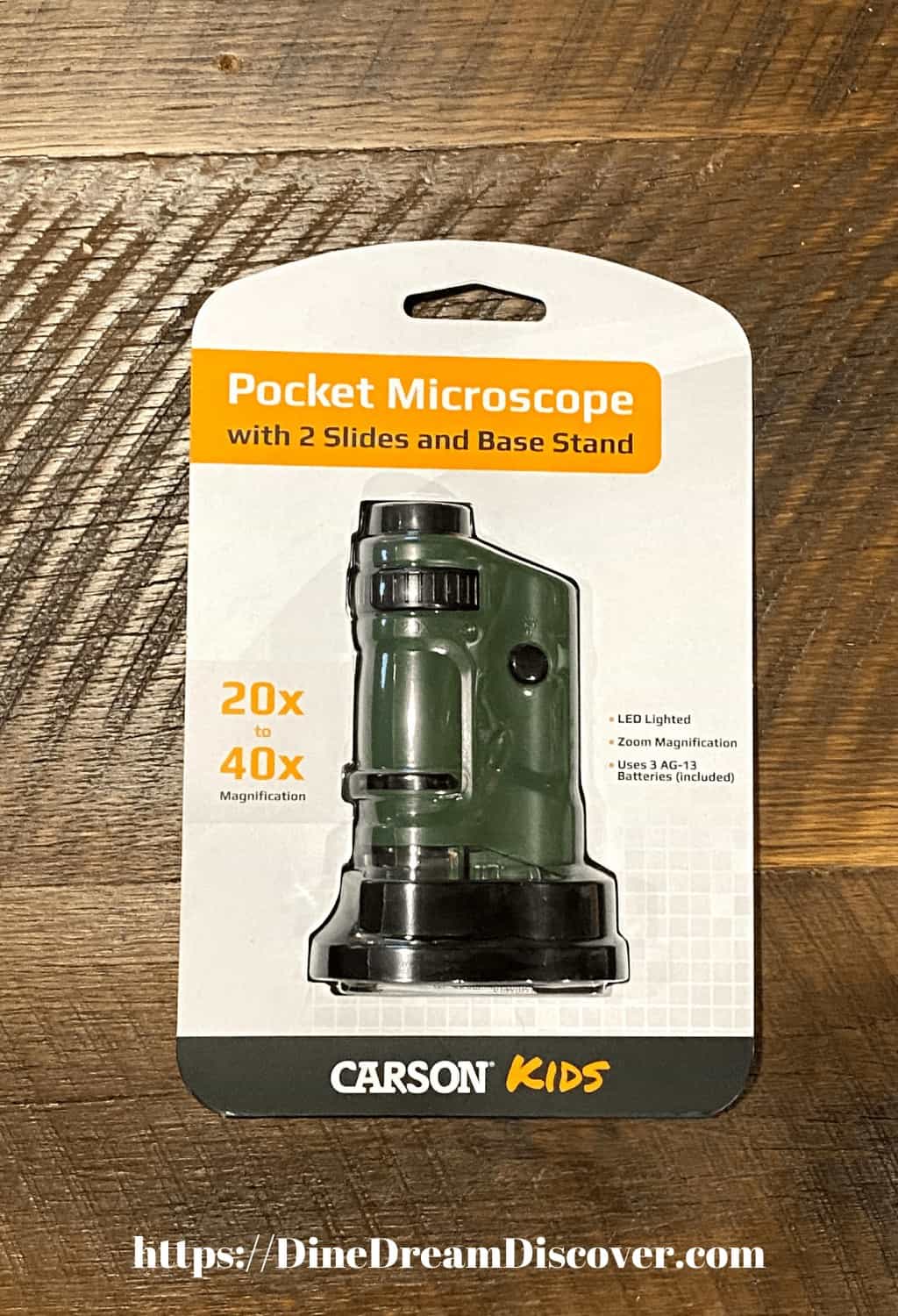 With a Powerful 60x-120x Magnification Range, they will be able to see a sharp, clear and distortion-free image.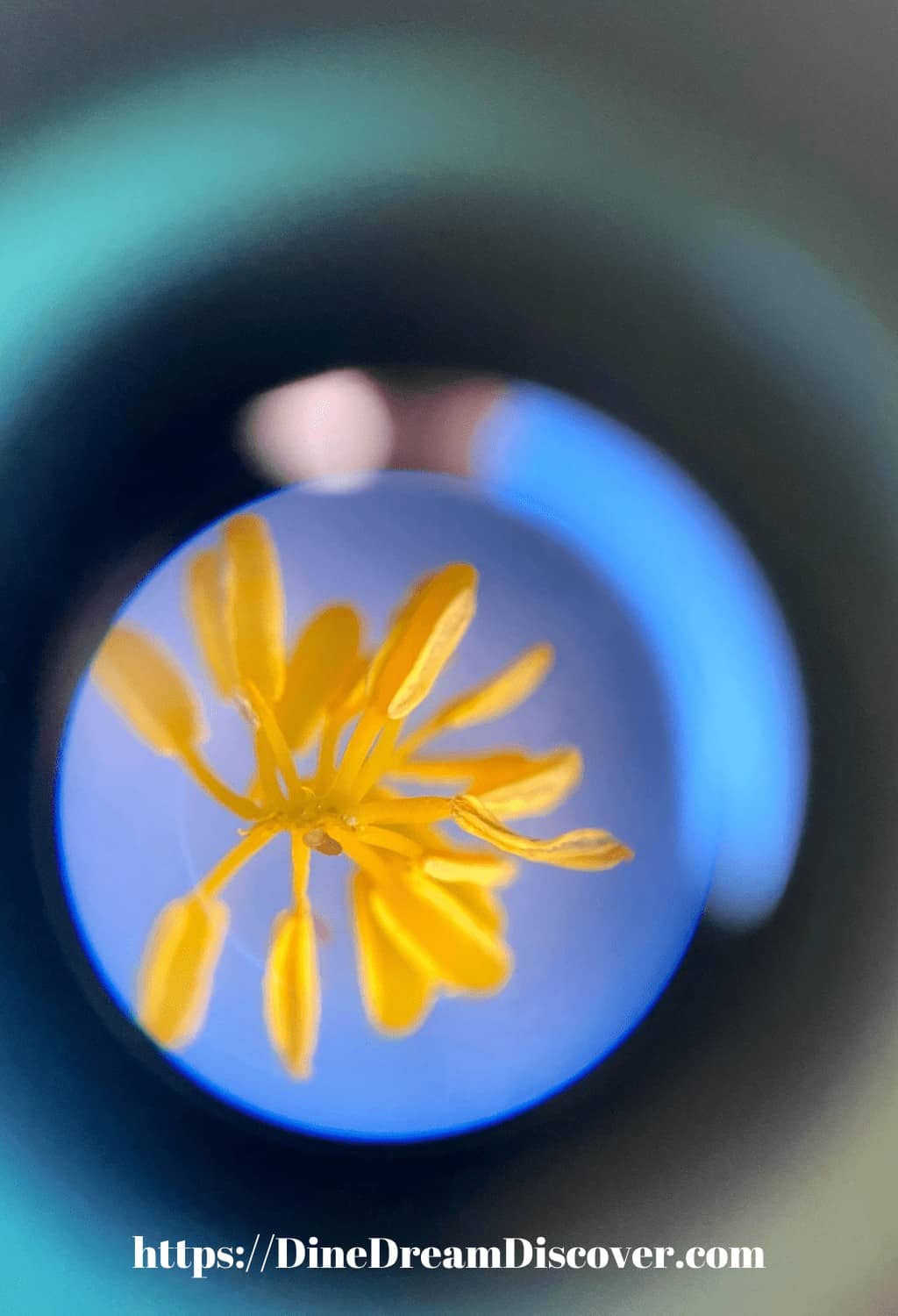 It's lightweight and fits easily in the palm of your hand and is easy to hold. 2 "AA" batteries are needed and not included. The LED light helps to focus on whatever you are looking at.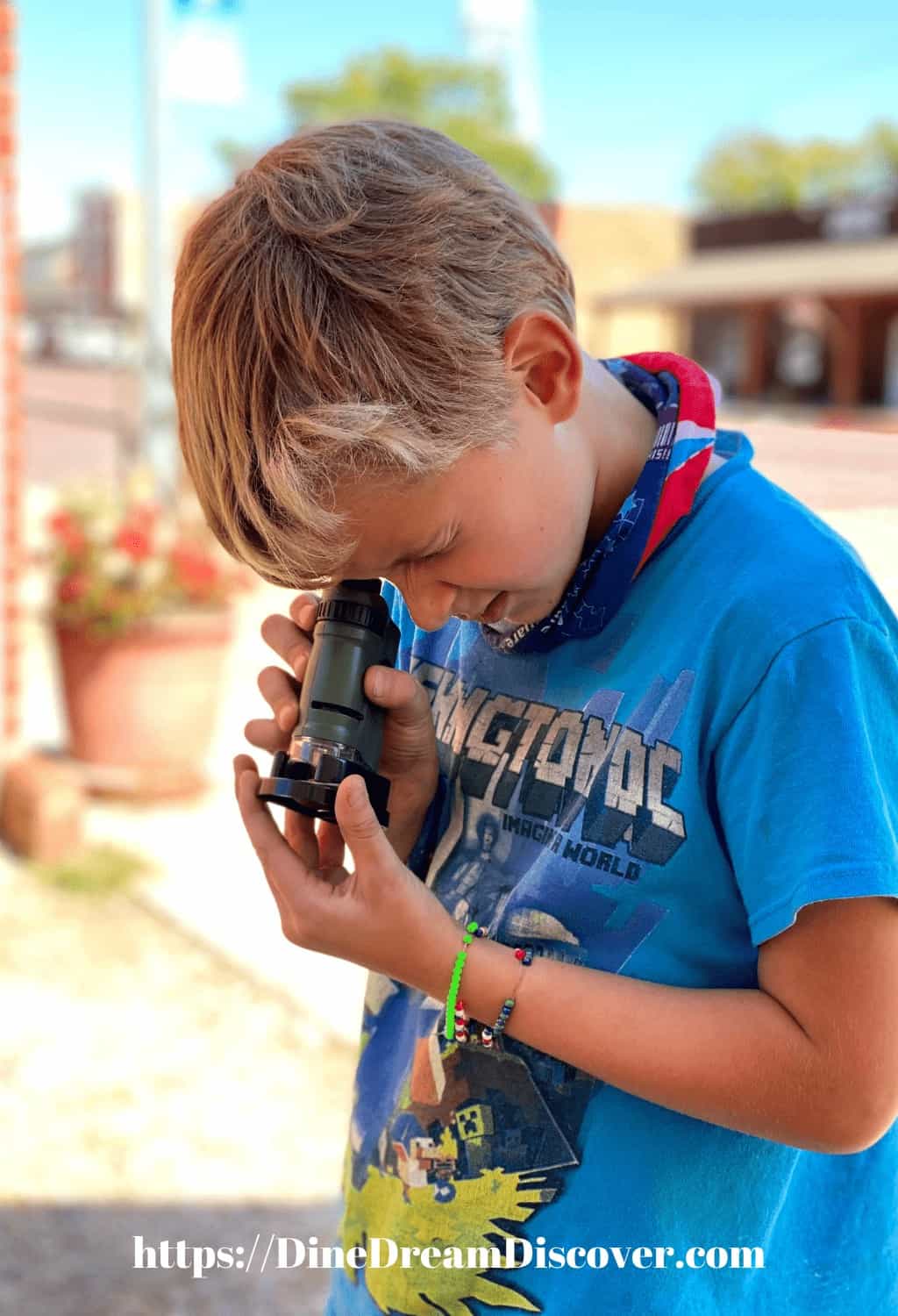 It works best placed on a flat surface. Once you have it in focus you can start adjusting the magnification. A great little microscope to take on a hike for when you want to scope something out. (Pun intended! 😉)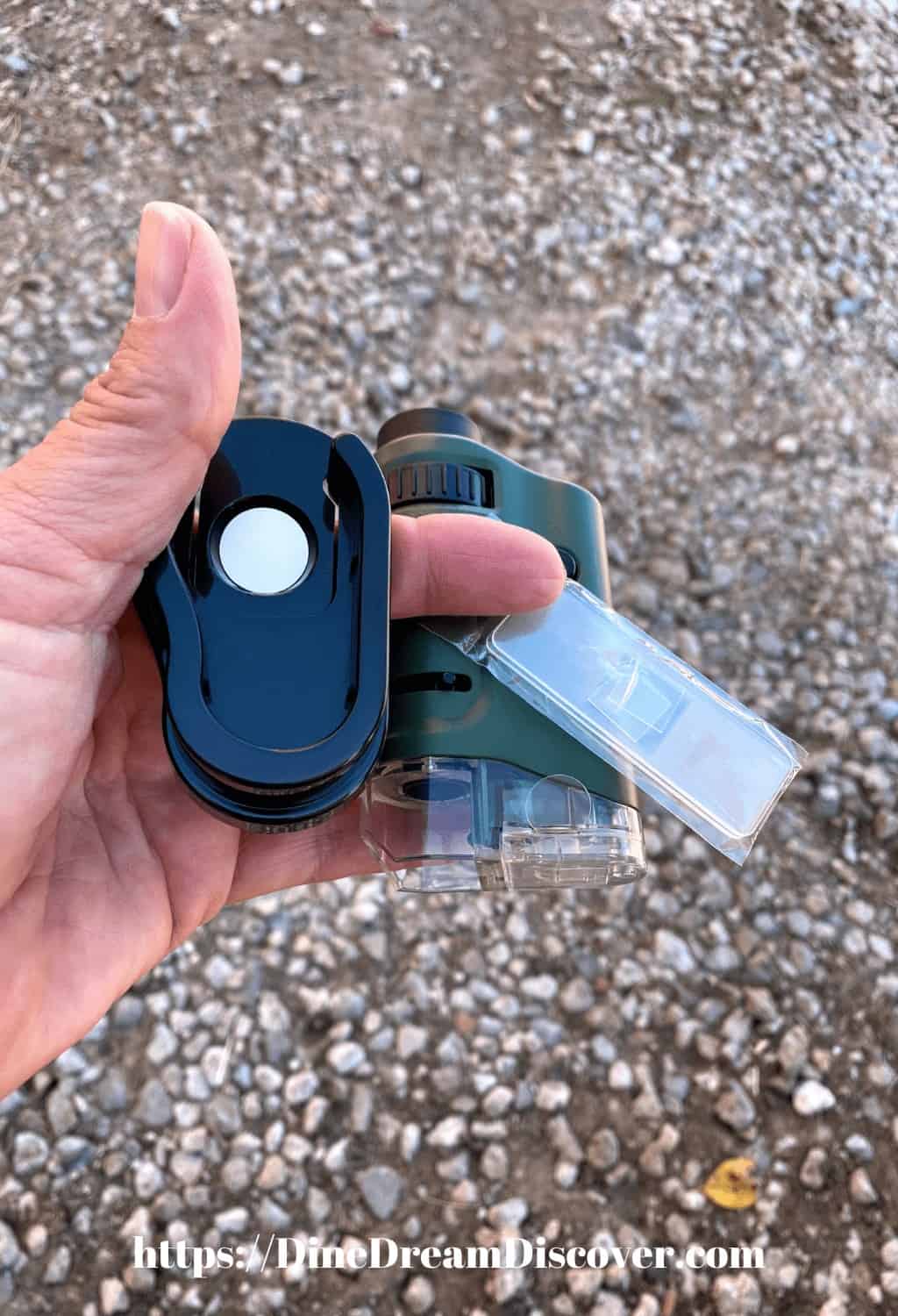 World's Coolest Micro Action figures
The World's Coolest Teenage Mutant Ninja Turtles keychains are so cute that you will want to collect them all. They are 1.25 inches tall.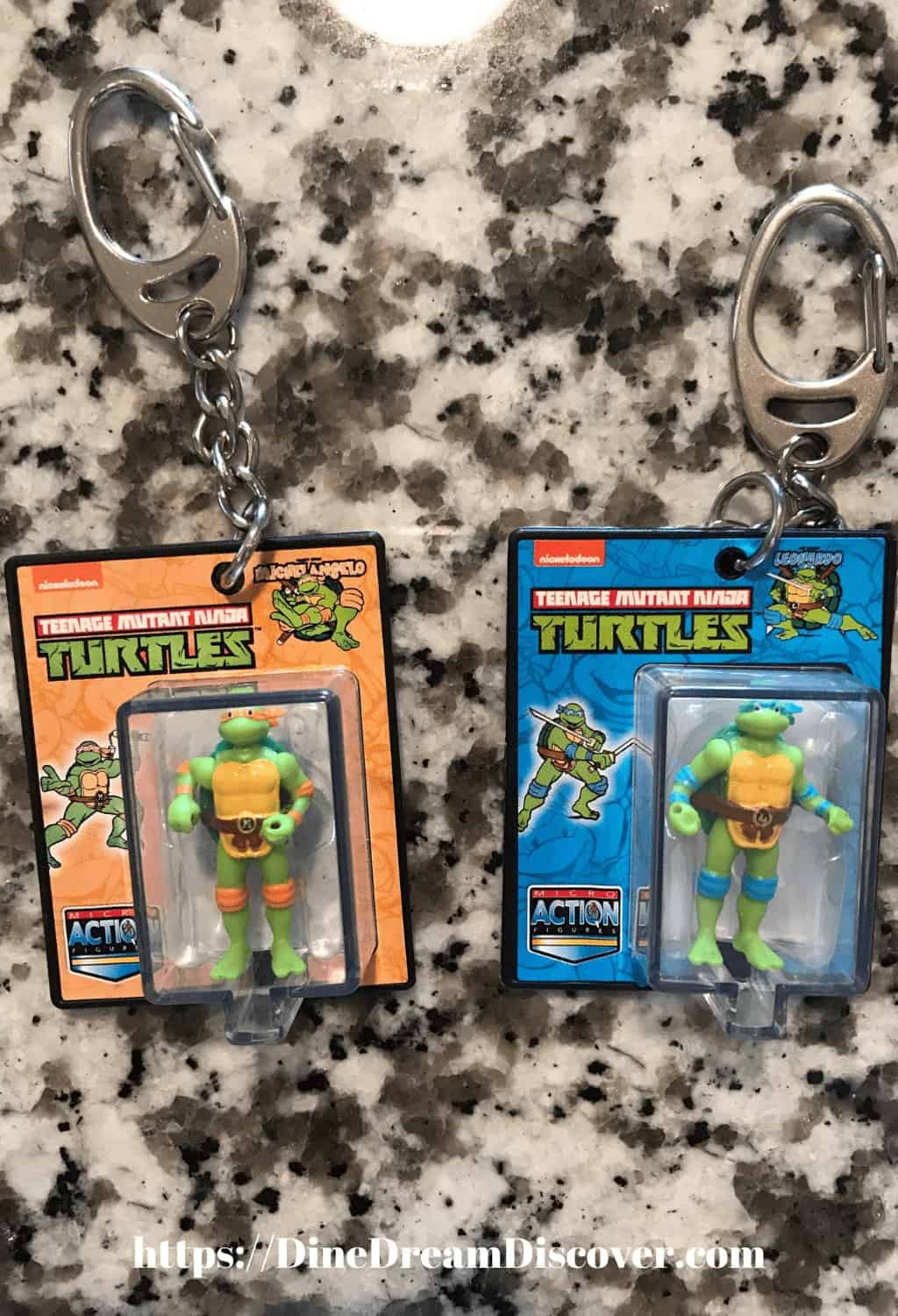 Each micro action figure has three points of articulation, and includes a replica of original blister card, for display and storage, a display stand and miniature accessories the figure can hold.
Books By Howard Eisenberg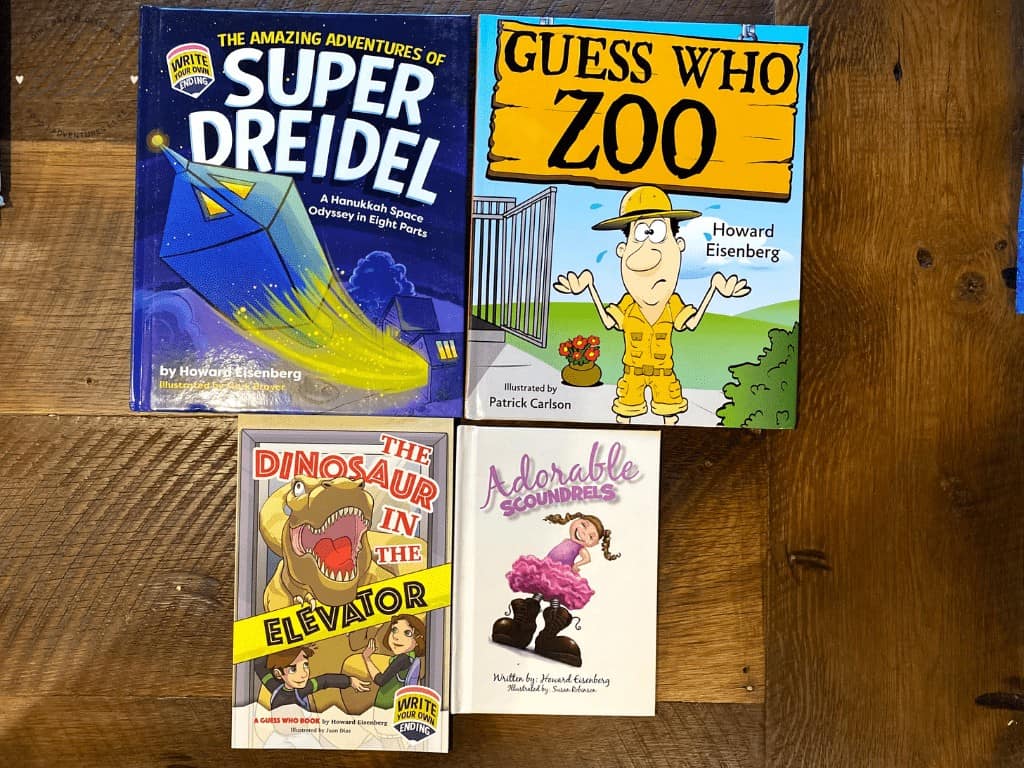 Eleven animals tell their stories and there's a clue in every line. The monkey stole the zookeepers keys and set the animals free. Can you help set everything right?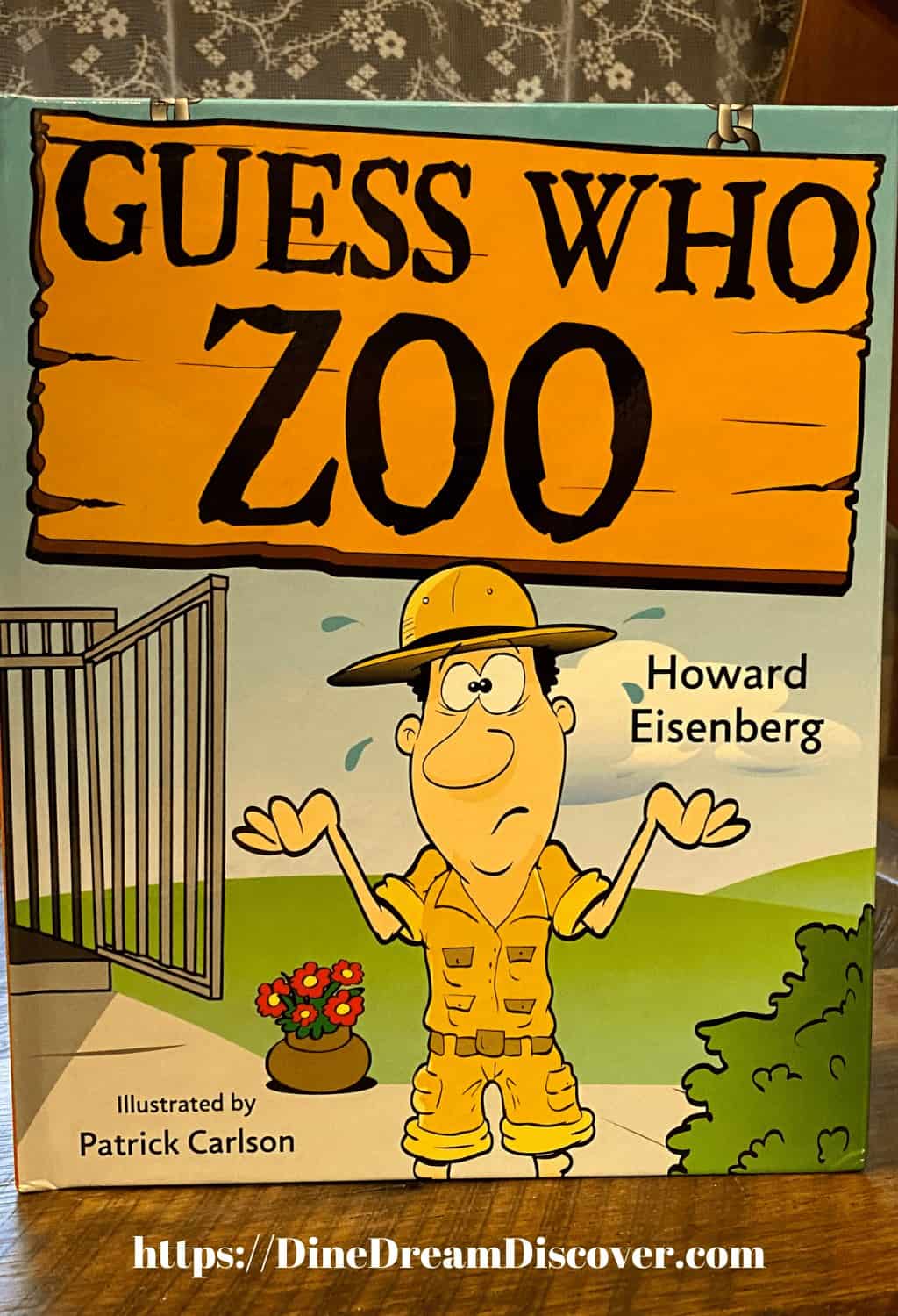 If you love poems then you and your toddler will love this book. Filled with poems that will make you smile and they will want to pass it on to their kids.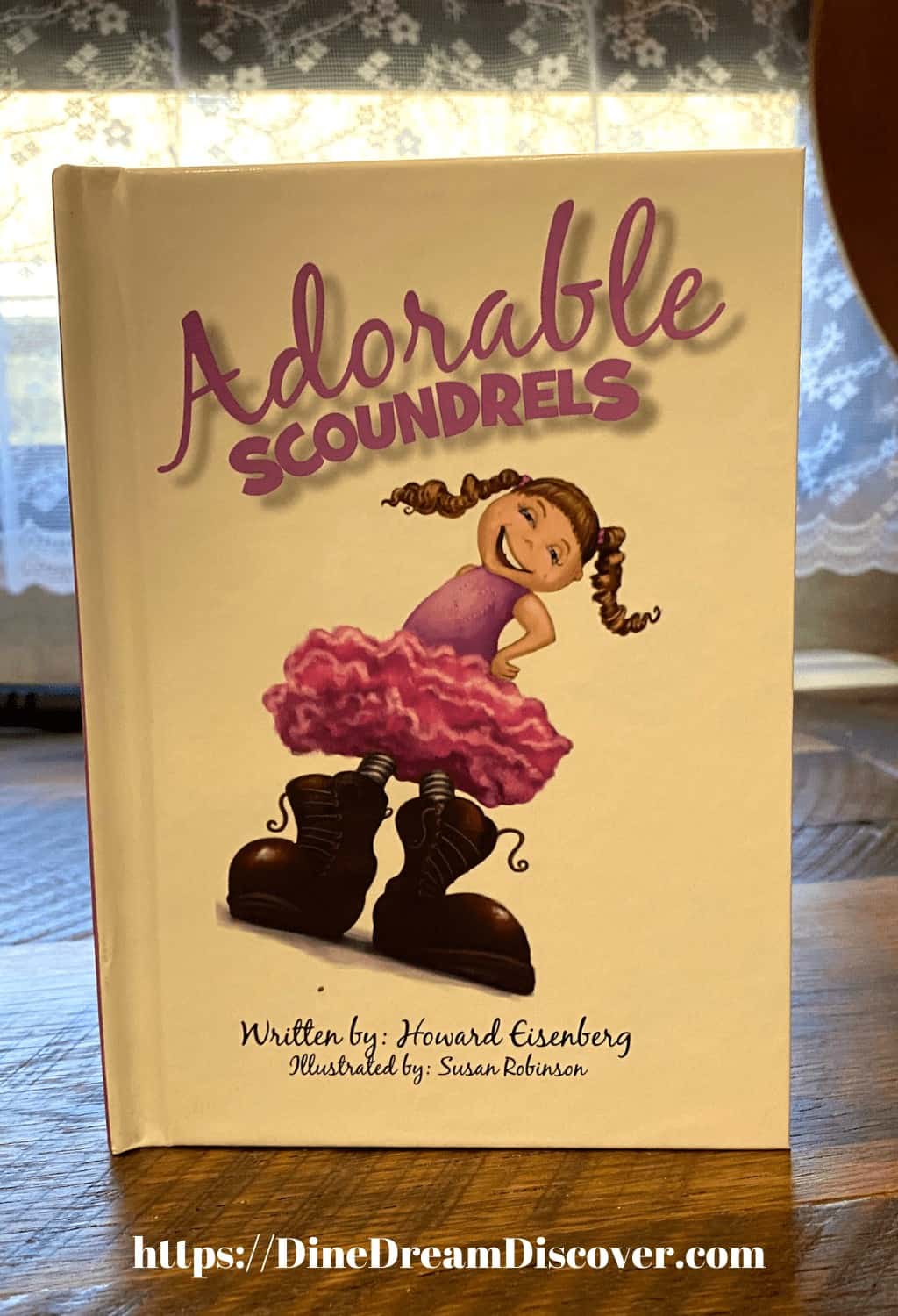 This Hanukkah book is a little different because you write your own ending. They create a Super Dreidel but it ends up crashing. How will they get back home to mom, dad and spot?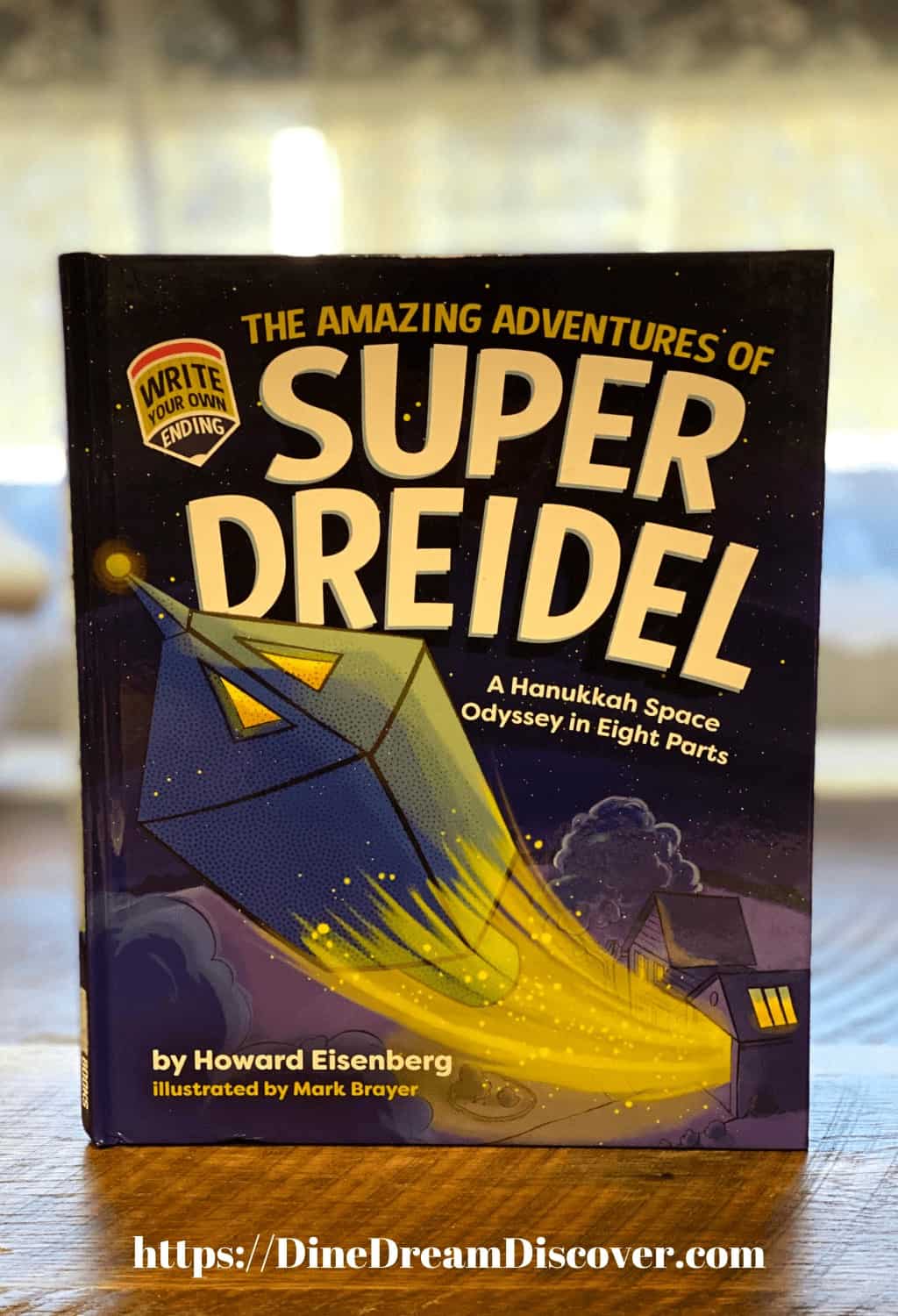 Become your own author and finish the story the way you want.
This is another write your own ending book. Go on an adventure in an elevator with a dinosaur and meet up with dinosaurs of every shape and size and not all of them are friendly.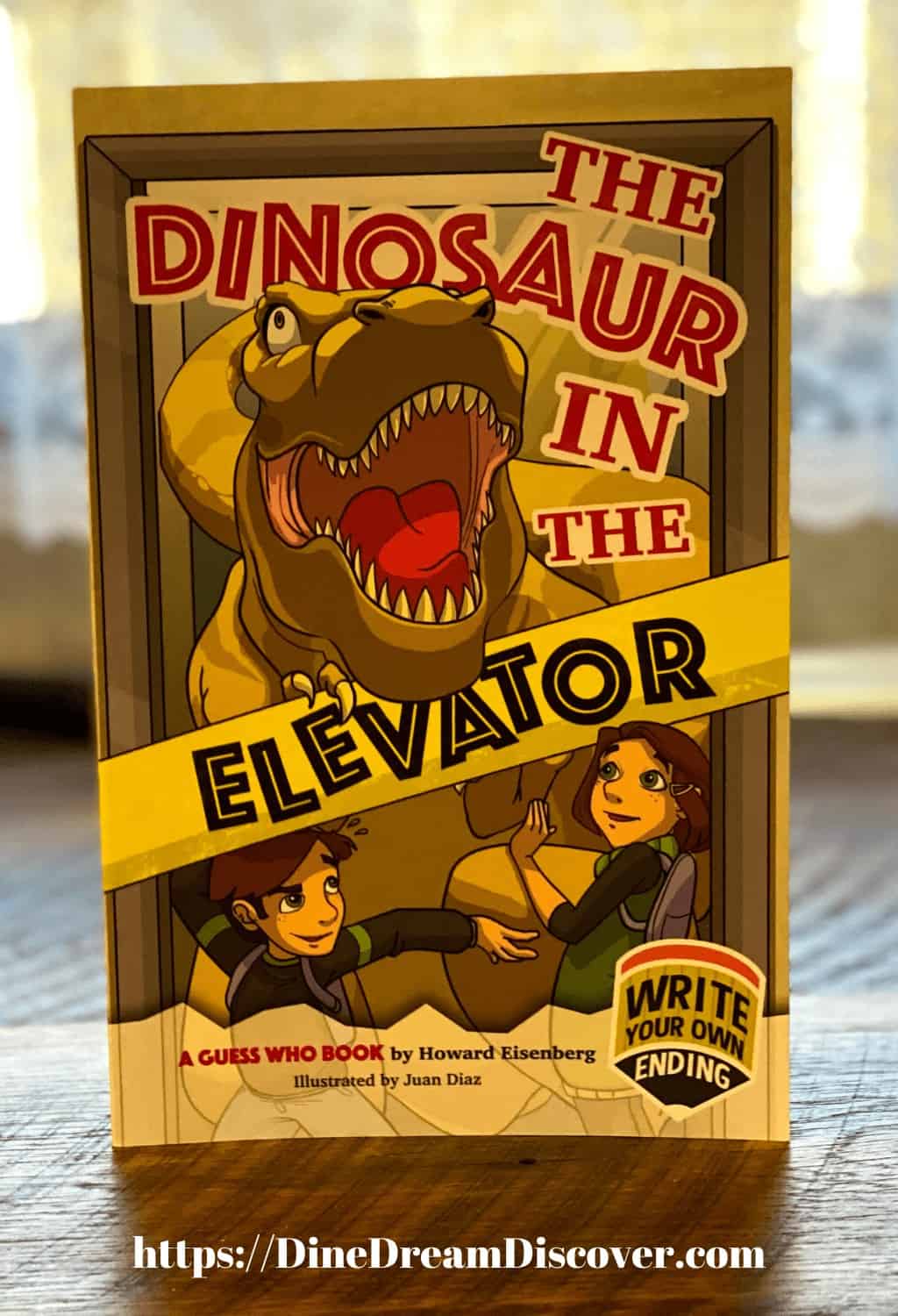 But they are surprisingly helpful. Can you guess their names from the clue-filled poems they sing?. Risky...maybe. But how will it end?
Follow us on Pinterest and PIN IT FOR LATER!