This post explains how easy and inexpensive it is to dye Easter eggs with Kool-Aid. Kool-Aid Easter Eggs are so much more fun than a regular egg dye kit.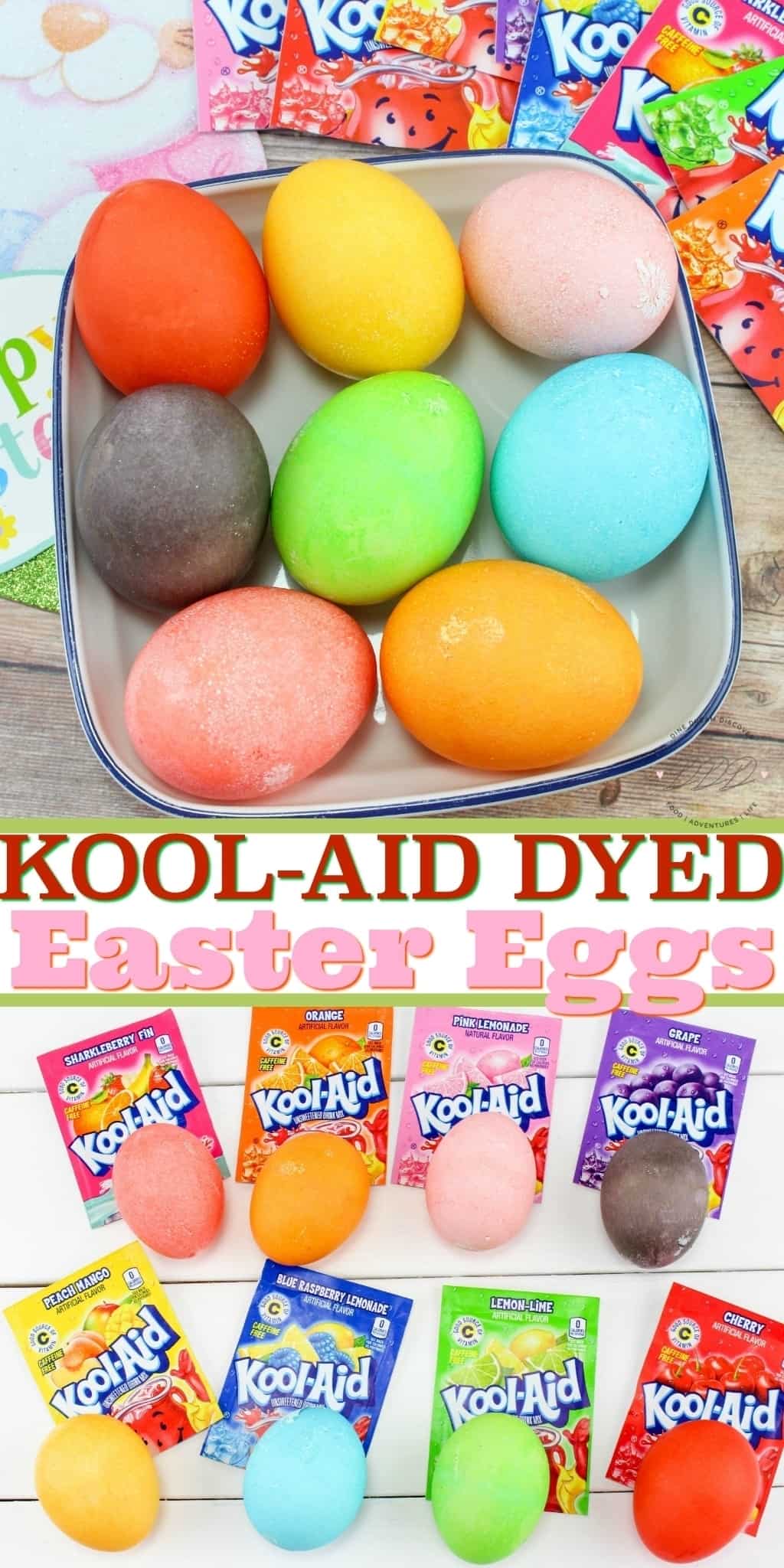 Kool-Aid Easter Eggs
Easter was always a big deal in our house when I was young. We would all get the new coats, shoes, hats, gloves, dresses and purses for Easter Sunday mass.
Saturday morning we head out to the Broadway market bright and early around 5-6 am to get our sausages and coffee cakes.
On Easter eve, we would fill our baskets with Easter breakfast items, candy, Easter butter Lamb and dinner items like ham, sausage, salads, etc. and take them to church to be blessed.
I always thought that everyone did Święconka until I learned that only it was a Polish Roman Catholic thing in Buffalo, NY.
We also had a chocolate candy store that would raffle off chocolate bunnies. Surprisingly I won one time and was ecstatic.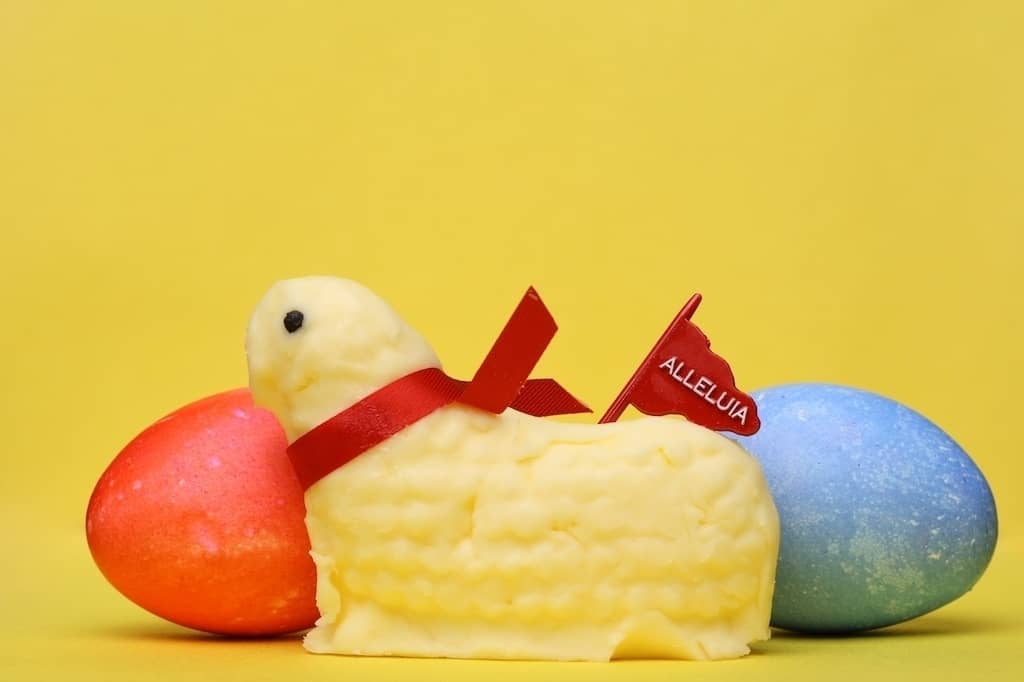 Things you might find in Easter Baskets
Horseradish—bitter herbs symbolic of the Passion and of our own hardships, transformed in the Resurrection; a connection was also made to the use of bitter herbs in the Passover Seder meal.
Butter—often in the shape of the Paschal Lamb; symbolic of the richness of our life in Christ.
Parsley—used as a garnish; and again connects to one of the foods in the Passover Seder.
Bread—a symbol of the Eucharist, Jesus as the "bread of life."
Wine—a symbol of the celebration of Easter and a reminder of the bread & wine we share in the Eucharist.Salt & Pepper—the seasonings of our life. An associated tradition is to throw a pinch of this salt over your shoulder as you re-enter your home, a blessing for good luck, health, and prosperity in the year to come.
Decorated eggs—the more colorful the better! Symbol of new life and birth in the Resurrection.
Kielbasa, sausage, or ham—represents abundance and God's generosity.
Jellybeans—the sweetness and joy of the celebration.
Candle—Christ as the light of the world.
The basket is usually lined with white linen and often decorated with something colorful, like ribbon or flowers.




When I was little I loved dying Easter eggs. We always used the dye with the dropper and vinegar.
My favorite were the twirly ones where we tied a string onto the top of the egg and spun it into the coloring. It was the coolest thing I ever seen.
Then they came out with the dye tablets and those just weren't as fun.
So we decided to try the Kool-Aid Easter Eggs dying trick. Not only does it smell good, I think it's safer than some of those new fangled dyes.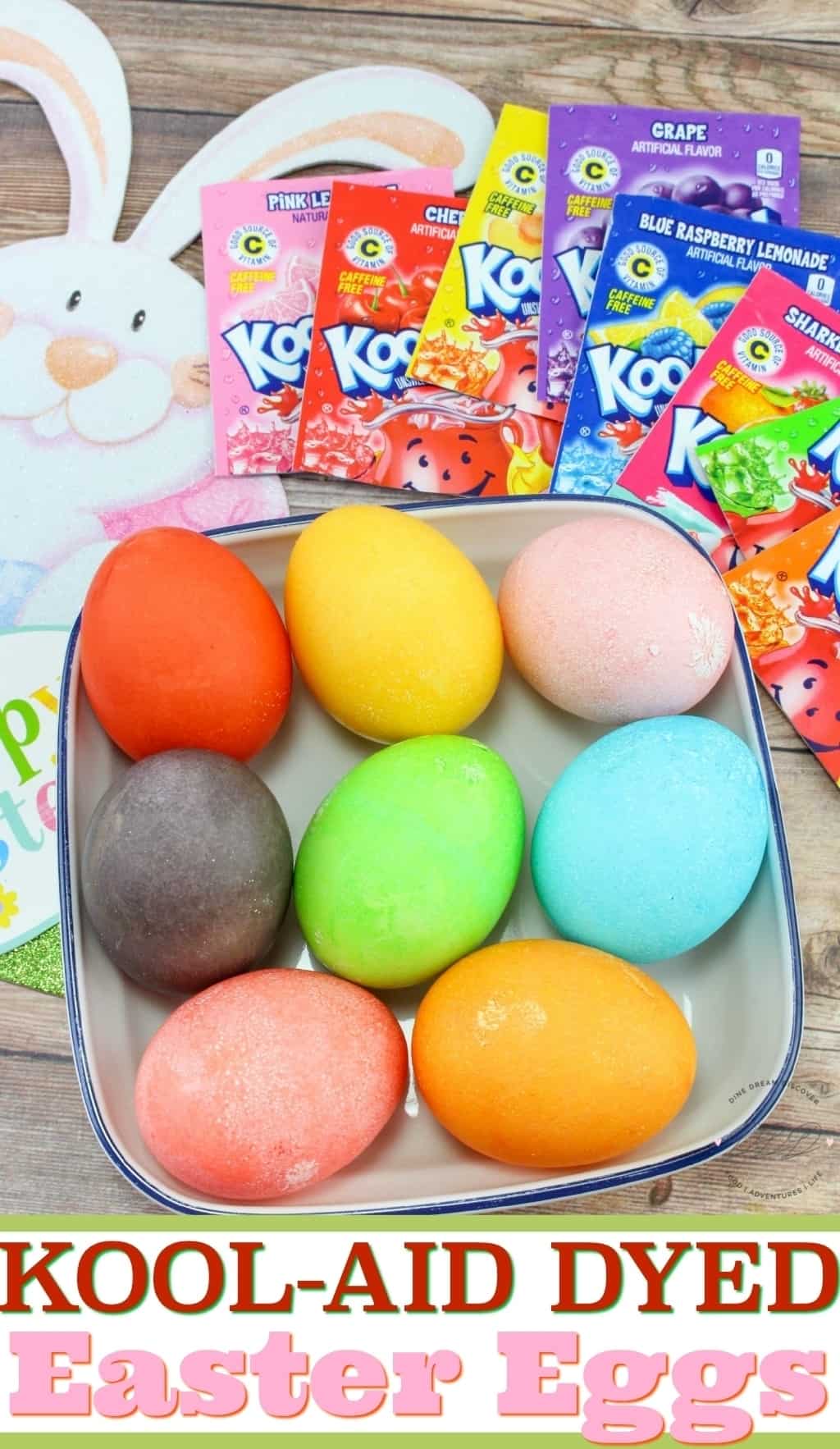 What's Needed
8 Packets of Kool-Aid (Assorted Flavors & Colors)
Plastic Cups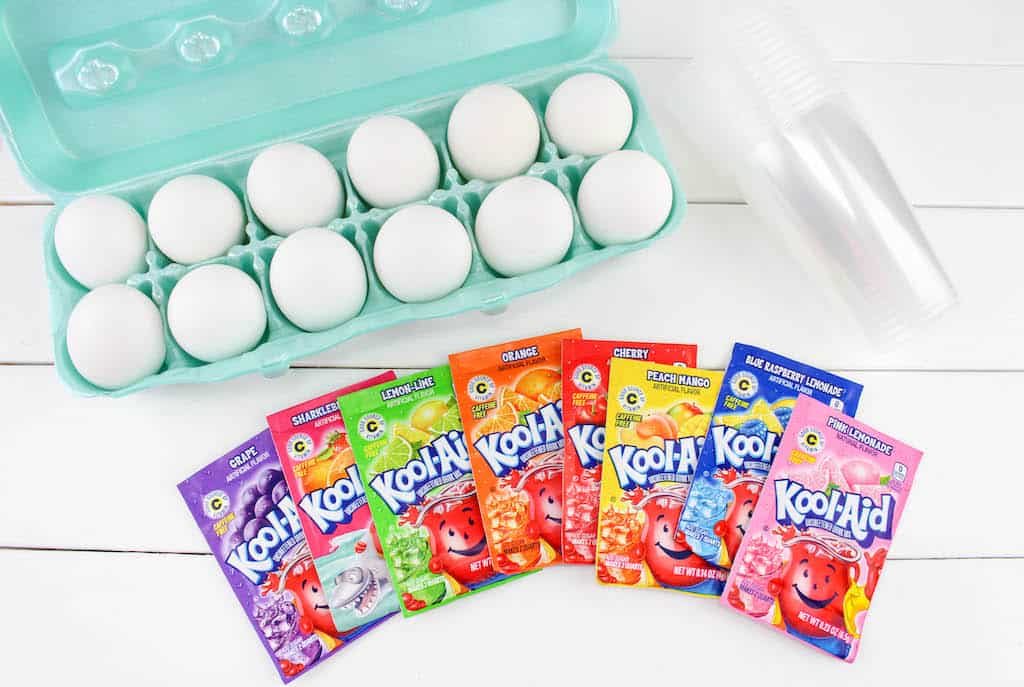 How to Dye Easter Eggs with Kool-Aid
Add ⅔ cups of tap water to each cup. Pour 1 packet of Kool-Aid to each cup and mix well.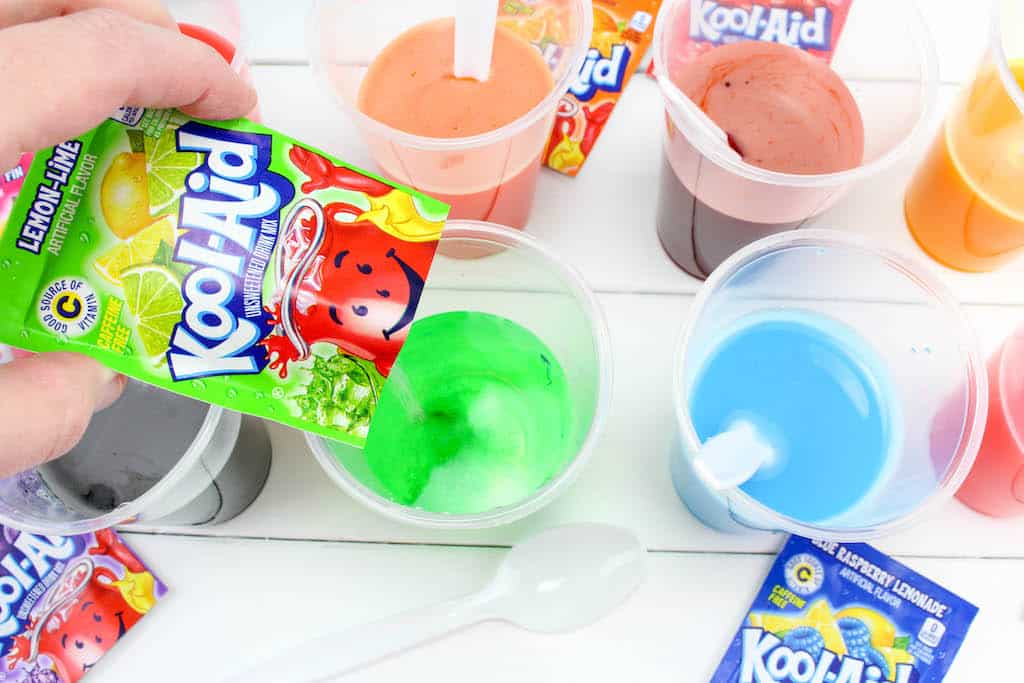 Place one hardboiled egg into each cup.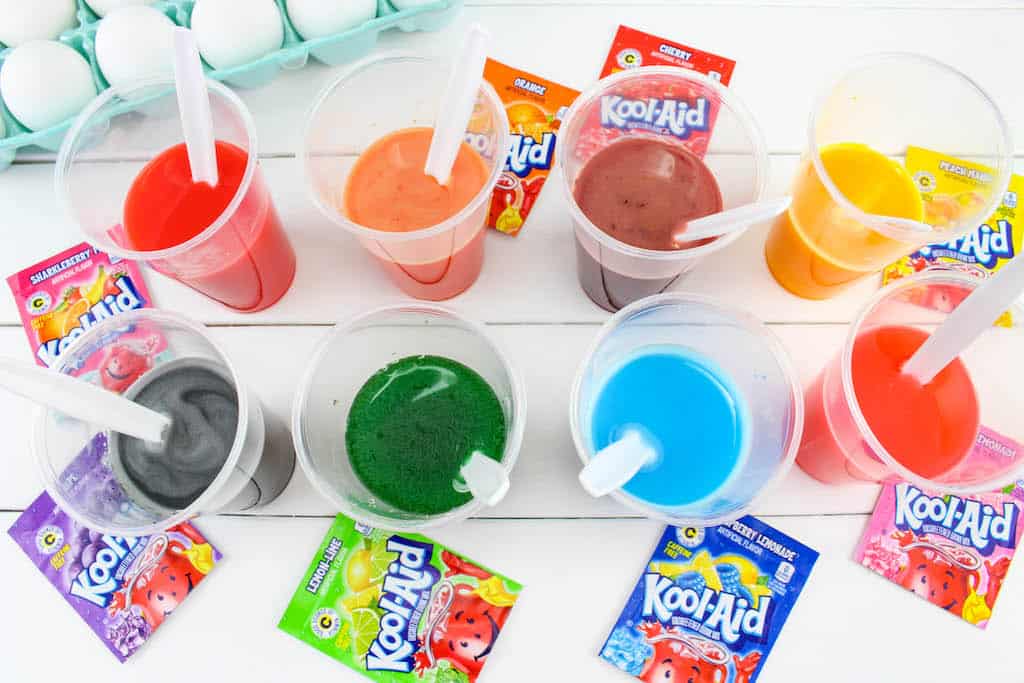 Let sit for 3-4 minutes, take out and set on paper towels to dry. Try not to touch the egg too much when taking out of the Kool-Aid, the color can rub off.
Do Not dry off with a paper towel, they need to air dry so the color stays intact.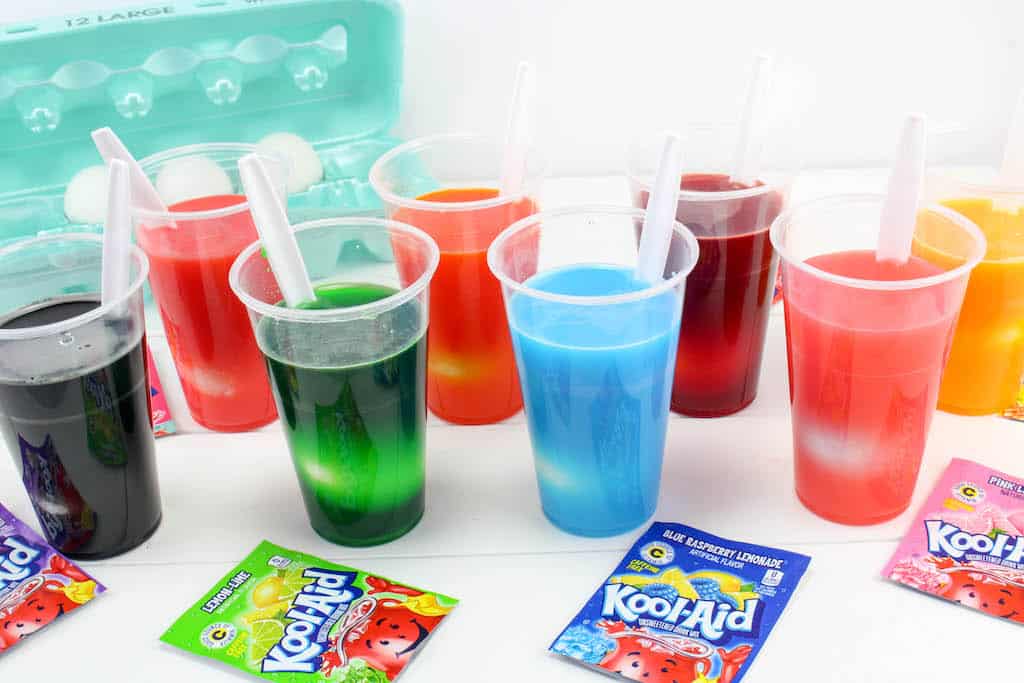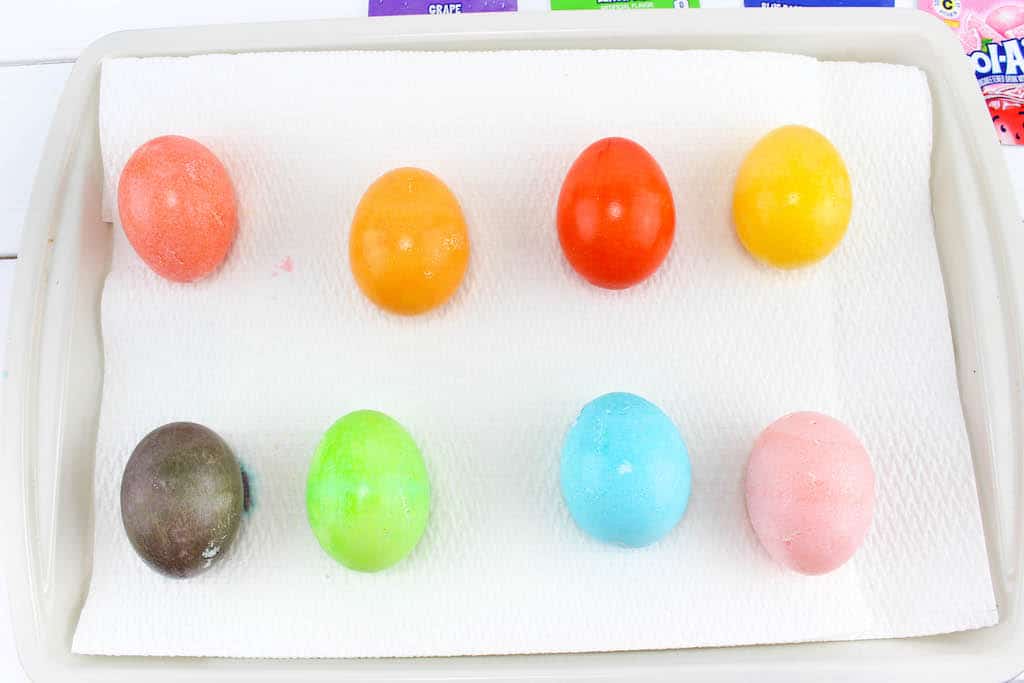 Have Fun!!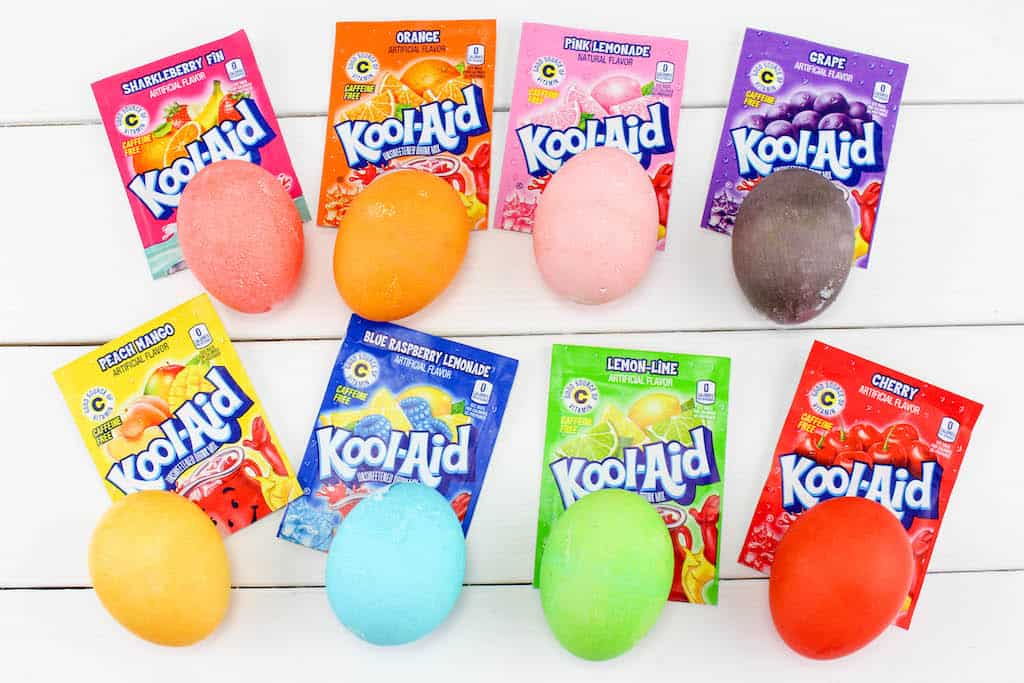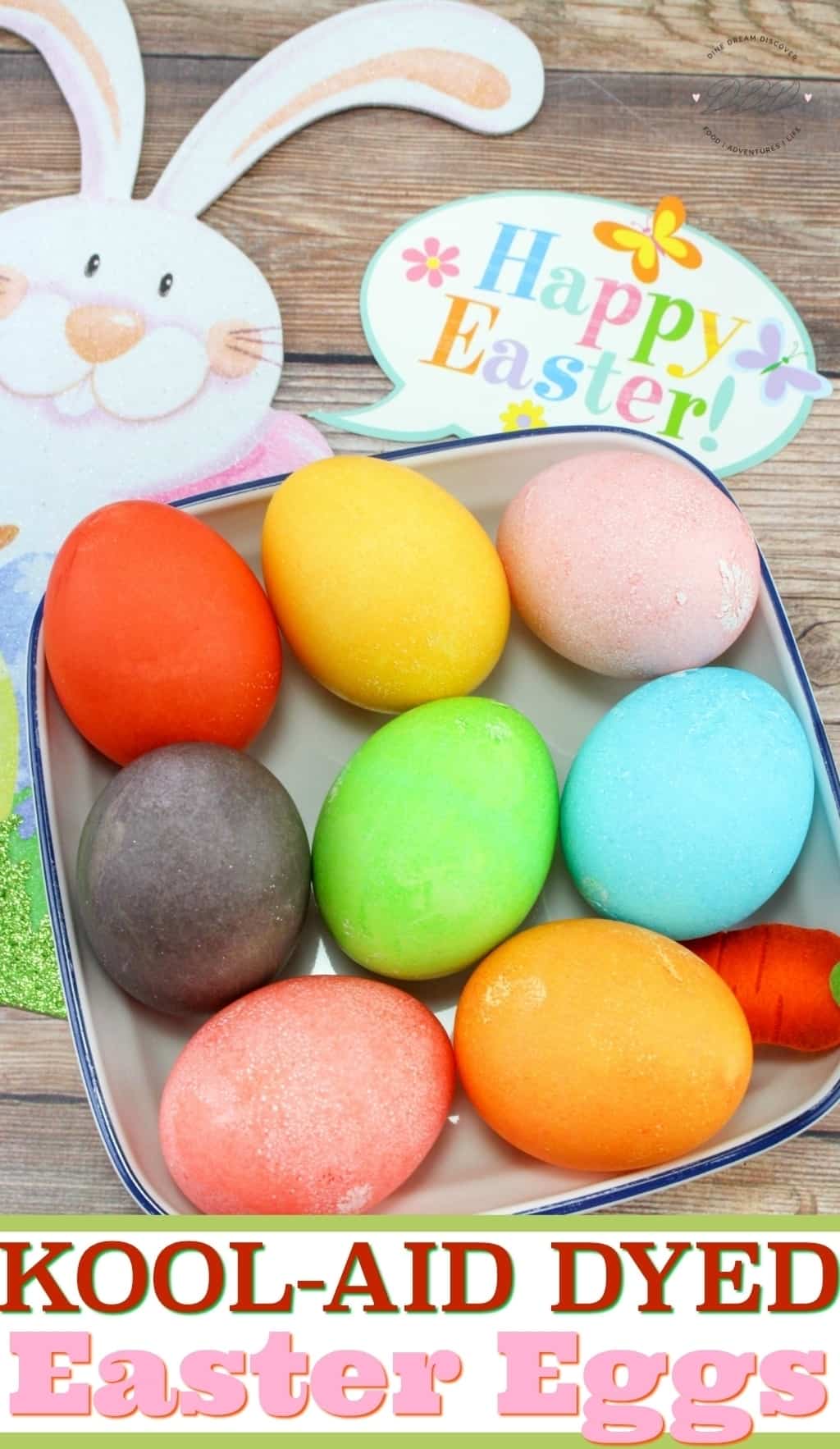 Don't forget to pin it for later and follow us on Pinterest.